ad majorem
By Diogenes ( articles ) | Feb 18, 2009
Insufficient attention to Chapter 20 of Leviticus and Chapter 1 of Romans has led to confrontation with Chapter 11 of the U.S. Bankruptcy Code. The Seattle Times and the Seattle Post Intelligencer report: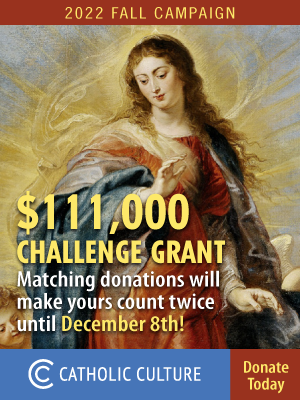 Confronted by scores of lawsuits alleging sex abuse by priests, the Jesuits of the Oregon Province have filed for Chapter 11 bankruptcy protection. The petition was filed Tuesday in U.S. Bankruptcy Court in Portland. The province of the Roman Catholic order listed assets of less than $5 million and liabilities of almost $62 million.
"Our decision to file Chapter 11 was not an easy one, but with approximately 200 additional claims pending or threatened, it is the only way we believe that all claimants can be offered a fair financial settlement within the limited resources of the Province," The Rev. Patrick J. Lee, the current provincial, said in a statement late Tuesday.
[chop]
Ken Roosa, an Anchorage-based attorney who has filed claims on behalf of more than 60 Alaska Natives, said Tuesday night the Oregon Province is vastly underestimating its assets. He contended that the province owns Seattle and Gonzaga universities, as well as several high schools.
However, a recent posting on the Seattle University Web site quoted the university president, the Rev. Stephen Sundborg, as saying the university is "an independent entity that is legally separate from the Oregon Province of the Society of Jesus. The Society of Jesus does not own or operate Seattle University." Sundborg is a Jesuit priest.
Ex Corde Ecclesiae buffs may remember Sundborg's name from his contribution to the philosophy of Catholic higher ed made a decade ago:
Father Sundborg said he recently had heard a radio station identify its programming as "country lite" and took it to mean the station has a broad definition of country music. At a time when the Vatican is scrutinizing Catholic institutions, he said his university is taking a broader approach. In Sundborg's words: "Catholic lite."
It worked. And with a little help from the courts, that Catholicism should soon become liter still.
Sound Off!
CatholicCulture.org supporters weigh in.
All comments are moderated. To lighten our editing burden, only current donors are allowed to Sound Off. If you are a current donor, log in to see the comment form; otherwise please support our work, and Sound Off!