We have $162,320 to go in our Fall Campaign. Every penny is used to strengthen the Church. See details!
Timeline Overview
1985 : Trinity Communications founded - Trinity publishes and distributes books
1992 : Changes from print media to Internet apostolate
1993 : Launches pre-web Catholic Resource Network (CRNet)
1995 : Merges CRNet into new EWTN Online Services
1996 : Launches PetersNet web site - Provides internet services to Catholic World News (CWNews.com)
2003 : Expands PetersNet into CatholicCulture.org
2006 : Purchases Catholic World News
2008 : Merges CWNews.com into CatholicCulture.org
2009 : CatholicCulture.org takes its current form
Trinity Communications and CatholicCulture.org History
Ancient History: 1985-1992
Trinity Communications' first project was to publish and distribute Catholic books, videos, audio tapes and periodicals. It opened as a mail-order publisher and bookseller in 1985, and began to publish periodicals in 1990, which resulted in a considerable over-extension and some significant soul-searching.
Medieval History: 1992-1994
In 1992, Trinity began to explore the possibility of moving its work to advance the Catholic faith to the online world, where the company quickly became a pioneer. Since 1993, Trinity Communications has reached millions of Catholics through online publication. The organization founded The Catholic Resource Network, the first, largest, and most faithful Catholic Bulletin Board System (pre-Internet).
Early Modern History: 1995-2003
In 1995, in the second year of the exitence of the World Wide Web, Trinity Communications merged The Catholic Resource Network into EWTN and developed a major web site for EWTN. Then, in 1996, Trinity Communications founded its own website PetersNet.net, which became its primary focus moving forward as an apostolic entity.
Modern History: 2003-present
In late 2003, the hugely popular PetersNet.net was relaunched under the CatholicCulture.org name, with a broader list of provided services.
In 2006, Trinity Communications acquired the Catholic World News (CWNews.com) website, solidifying a 10-year development relationship. Catholic World News was the Internet's first, most independent and reliable online Catholic news source. Trinity retained the site's editorial leadership, Phil Lawler to carry forward the mission of the site. The Catholic World News content has now been migrated into the Catholic Culture website.
Over the past several years, CatholicCulture.org has focused increasingly on the problem of forming an authentically Catholic culture. Incisive and balanced Catholic news and commentary have become the hallmark of the site, with the goal of presenting a thorough understanding of Catholic faith and thought in its application to transforming the world.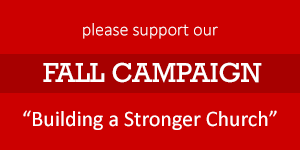 Recent Catholic Commentary
Top Catholic News
Most Important Stories of the Last 30 Days