Thomas V. Mirus, Staff Writer and Administrative Assistant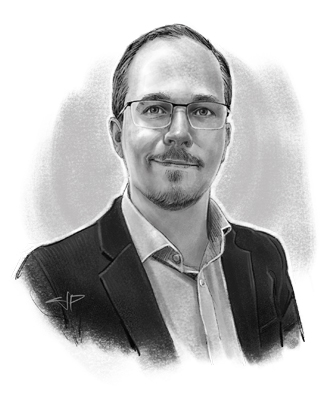 Quick Facts
Writer living in New York City
Pianist with a degree in Jazz Studies
Book reviews, commentary on the arts, series on the Fathers of the Church
Enjoys great movies, comedy, art and music of all types
Bio
Thomas V. Mirus is a writer and musician working in New York City. In his capacity as Administrative Assistant for CatholicCulture.org, Thomas processes all Contact Form inquiries, develops eBooks, and keeps track of outstanding Catholic writing around the web. He also monitors CatholicCulture.org's presence in social media, and he keeps abreast of Catholic events and lectures in the New York City area.
As a writer, he frequently draws attention to outstanding Catholic initiatives in our On the Good series and takes responsibility for most of our review and commentary on the arts. He is also writing an extended In Depth Analysis series on the Fathers of the Church, based on resources available on CatholicCulture.org.
Thomas is an inveterate and wide-ranging reader in philosophy, theology, economics, politics, Catholic affairs, the visual arts and music. He brings a substantial breadth of understanding to his work at CatholicCulture.org.
Writing
Thomas is comfortable with Catholic analysis and book reviews on a wide variety of topics, but he has a special interest in the nature of the creative process in the arts, particularly in music. He frequently explores the philosophical and theological dimensions of artistic creativity and insight. As a notable example, see his three-part series on The Mystery of Music.
Most recently on this site:
View all articles