Robert G. Marshall, Political Analyst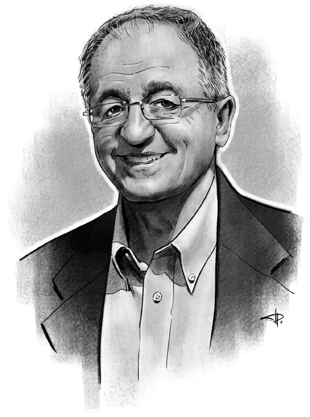 Quick Facts
26 years in the Virginia House of Delegates
Author of Reclaiming the Republic
Author of an exposé of Planned Parenthood
Married, five children
Lives and works in Manassas, Virginia
Bob Marshall served 26 years in the Virginia House of Delegates and was an aggressive and consistent "Culture warrior". He was the chief House sponsor of the 2006 voter approved Virginia Marriage Amendment and a ban on late term abortion.
Marshall crafted an amendment to the Legal Services Corporation bill in 1973 to block funding of abortion litigation. In 1976 he devised the original Hyde Amendment (with a friend). As an assistant to Congressman Bob Dornan Marshall drafted Appropriations Amendments to prohibit tax funding of abortion in the US Military, the District of Columbia, federal civil service, and foreign aid programs. All of these amendments are still federal law.
In 2018, Bob Marshall wrote Reclaiming the Republic: How Christians and Other Conservatives Can Win Back America (TAN Books). He previously co-authored Blessed are the Barren, a social history of Planned Parenthood (Ignatius Press), with Chuck Donovan. John Cardinal O'Connor and Dr. Barnard Nathanson (who co-founded the National Abortion Rights Action League before he became a Catholic) both wrote introductory comments to the book.
Bob and his wife, Cathy, attend All Saints Catholic Church in Manassas, VA and are parents of five children.
Finally, don't miss Bob's Civics Lesson for Catholics in the Catholic Culture Podcast Episode 17.
Bob Marshall may be reached at [email protected].
View all articles