Catholic World News
Iraq must protect Christian minority, Pope tells new ambassador
July 02, 2010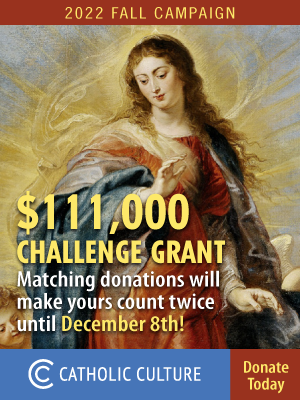 Meeting on July 2 with a new ambassador from Iraq to the Holy See, Pope Benedict XVI called for effective protection of the country's Christian minority.
The Pope reminded the new envoy, Habbib Mohammed Hadi Ali al-Sadr, that "since the earliest days of the Church, Christians have been present in the land of Abraham, a land which is part of the common patrimony of Judaism, Christianity, and Islam." Christians have helped to form the country's heritage, he said, and continue to make valuable contributions in education, health care, and humanitarian work. However today, the Pope said, "Iraqi Christians need to know that it is safe for them to remain in or return to their homes, and they need assurances that their properties will be restored to them and their rights upheld."
The Pope called attention to the "many tragic acts of violence committed against innocent members of the population," adding that violence against the innocent is "contrary to the teachings of Islam as well as those of Christianity." The Pontiff voiced the hope that the witness of Christians who defy attempts at intimidation will "strengthen within the Iraqi people the moral determination that is necessary if political structures for greater justice and stability are to achieve their intended effect."
Pope Benedict said that he hoped to see the prompt formation of a new Iraqi government, and a commitment from the nation's political leaders to support and expand religious freedom for all the country's people.
In closing his remarks, the Pontiff reminded the Iraqi envoy that the October meeting of the Synod of Bishops will be devoted to the situation in the Middle East, and the prospects for peaceful cooperation among the religious groups of the region.
---
For all current news, visit our News home page.
---
Further information:
Sound Off!
CatholicCulture.org supporters weigh in.
All comments are moderated. To lighten our editing burden, only current donors are allowed to Sound Off. If you are a current donor, log in to see the comment form; otherwise please support our work, and Sound Off!