Catholic World News
Belgian abuse victim protests police seizure of confidential files
June 30, 2010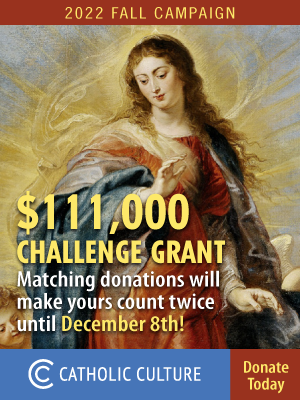 A Belgian man has filed a formal complaint against the police seizure of files belonging to a Church commission investigating sex-abuse complaints.
Jan Hertogen, who says that he was sexually abused by a priest, said that he had given his testimony to the Church-appointed commission on the understanding that it would not be passed along to prosecutors. The police violated his privacy be seizing the files, he complained. Hertogen—who said that he has come forward now to protest the police action—argues that all of abuse victims who offered the testimony to the Church commission should be included in his complaint against prosecutors.
In what was almost certainly a related development, Pope Benedict XVI met on June 30 with Archbishop Andre-Joseph Leonard of Brussels, the president of the Belgian bishops' conference. The Vatican did not disclose the topic(s) of their conversation, but it surely centered on the police raid of the Belgian bishops' offices and the Church's response.
---
For all current news, visit our News home page.
---
Further information:
Sound Off!
CatholicCulture.org supporters weigh in.
All comments are moderated. To lighten our editing burden, only current donors are allowed to Sound Off. If you are a current donor, log in to see the comment form; otherwise please support our work, and Sound Off!