Catholic World News
Illinois bishop removes priest for homosexual activity
May 20, 2010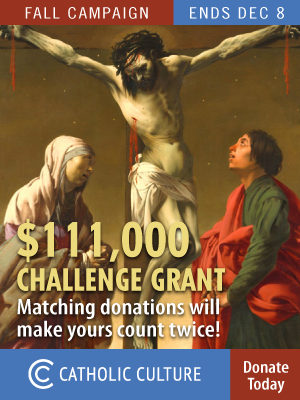 Bishop J. Peter Sartain of Joliet has removed Father Jerry Simonelli from his pastorate because he engaged in homosexual activity.
"It was consenting behavior, but a priest takes a vow of celibacy," Bishop Sartain's executive assistant said of Father Simonelli, whose parish-- one of the largest in the diocese-- numbered more than 9,000. "He was unfaithful to his vows on more than one occasion."
A 21-year-old man had accused Father Simonelli of inappropriate conduct that took place more than two years ago. The office of the DuPage County State's Attorney did not find enough evidence to warrant criminal charges.
A separate diocesan investigation found that Father Simonelli had engaged in an additional homosexual relationship.
---
For all current news, visit our News home page.
---
Further information:
Sound Off!
CatholicCulture.org supporters weigh in.
All comments are moderated. To lighten our editing burden, only current donors are allowed to Sound Off. If you are a current donor, log in to see the comment form; otherwise please support our work, and Sound Off!
Posted by: Athelstan - May. 20, 2010 8:29 PM ET USA

Bishop Sartain has acted responsibly to protect his flock. Further action according to Canon Law is to be expected;

Posted by: Chestertonian - May. 20, 2010 7:50 PM ET USA

God bless the good bishop for acting appropriately, and God help Fr Simonelli.

Posted by: - May. 20, 2010 6:52 PM ET USA

Wow! Taking action for no other reason than breaking his vows (repeatedly and with more than on partner). What next? Taking action for no other reason than a priest (or bishop) rejects the Catholic faith, and is endangering souls? Maybe even quick action? Hope springs eternal!