Catholic World News
Vatican commission to probe Medjugorje?
March 05, 2010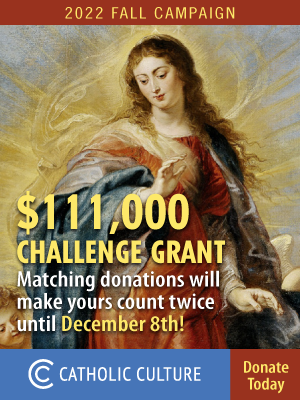 Pope Benedict XVI has set up a special commission to weigh the authenticity of the reported apparitions by the Virgin Mary at Medjugorje, according to Italian media reports.
The commission will reportedly be chaired by Cardinal Camillo Ruini, the retired vicar of Rome, who has been a trusted ally of the Pope. The investigation would be carried out under the auspices of the Congregation for the Doctrine of the Faith.
Bishop Ratko Peric of the Mostar diocese in Bosnia-Herzegovina, where Medjugorje is located, has strongly discouraged pilgrimages and warned the faithful against accepting the reality of the reported apparitions. Bishop Peric was openly dismayed when Vienna's Cardinal Christoph Schoënborn made a "private" New Year's visit to Medjugorje and made statements that were widely interpreted as encouraging belief in the apparitions. The conflict between the two prelates revived calls for a definitive Vatican pronouncement on "the Medjugorje phenomenon."
---
For all current news, visit our News home page.
---
Further information:
Sound Off!
CatholicCulture.org supporters weigh in.
All comments are moderated. To lighten our editing burden, only current donors are allowed to Sound Off. If you are a current donor, log in to see the comment form; otherwise please support our work, and Sound Off!
Posted by: Te_Deum - Mar. 08, 2010 7:05 AM ET USA

For decades now people have maligned the local bishops of Mostar while rejected anything coming from Zanic, Peric or the diocese as credible. Next, they will question the credibility of any commission that is put together by the Holy See. In the end, how many will choose "gospa" over Church because they ultimately find what the council says as not credible, should their findings not be favorable? This is why Satan wants people attached to Medjugorje: To rejct the Church.

Posted by: - Mar. 06, 2010 10:35 AM ET USA

I have been to Medjugorje twice. If it is the work of the devil he sure has had the tables turned on him judging from the number of pilgims saying the rosary and attending Mass not to mention the number of conversions reported there. Something is going on there. Hopefully the commission will find out just what.

Posted by: extremeCatholic - Mar. 05, 2010 11:12 PM ET USA

I understand the Pope has authority of a different character than Bishop Peric, but I'd like to know what competence or resources this commission has which were unavailable to Bishop Peric or his predecessors.