Catholic World News
Two US bishops demand more action after McCarrick scandal
July 30, 2018
Two American bishops have issued strong statements prodding their colleagues to more effective action regarding the sex-abuse scandal.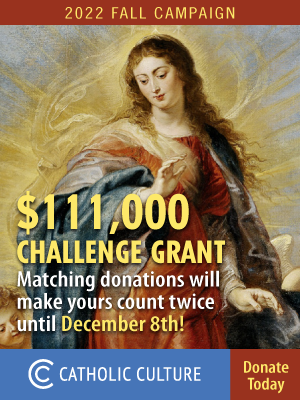 Bishop Michael Olson of Fort Worth, Texas, said that the "scandalous crimes and sins" that have been made public call for repentance and reform, and suggested that the Vatican should consider the laicization of Theodore McCarrick. Bishop Olson remarked that "the alleged crimes of the former cardinal have caused such further damage to the integrity of the hierarchy and mission of the Church that his prompt reduction to the laity should be strongly deliberated, as has been the case for many other priests."
Bishop Edward Scharfenberger of Albany, New York, insisted that the scandal is "much more than a crisis of policies and procedures." The scandal reflects a "profoundly spiritual crisis," which calls for an appropriate spiritual remedy, he said.
Lawyering, pledges, and changes in the bureaucratic structures and policy—however well intentioned—cannot do it either. I do not see how we can avoid what is really at the root of this crisis: sin and a retreat from holiness, specifically the holiness of an integral, truly human sexuality.
Bishop Scharfenberger emphasized the urgency of the situation, saying that "many of our faithful are now feeling betrayed and abandoned by their spiritual fathers, especially the bishops."
---
For all current news, visit our News home page.
---
Further information:
Sound Off!
CatholicCulture.org supporters weigh in.
All comments are moderated. To lighten our editing burden, only current donors are allowed to Sound Off. If you are a current donor, log in to see the comment form; otherwise please support our work, and Sound Off!
Posted by: james-w-anderson8230 - Jul. 30, 2018 7:38 PM ET USA

Those who covered up McCarrick's sins for all these years should also be removed from public ministry and sentenced to a life of penance and prayer.

Posted by: RoseMore - Jul. 30, 2018 7:22 PM ET USA

Much gratitude to Bishop Sharfenberger for being the man that he is.