Catholic World News
Pope's envoy, Chaldean Patriarch beg international help for Iraqi Christians
August 18, 2014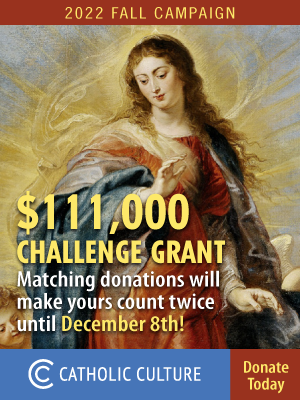 Cardinal Fernando Filoni, the Pope's personal envoy to Iraq, has joined with Chaldean Catholic Patriarch Louis Sako in an appeal for international intervention to stop the persecution of Christians and Yezidis.
The prelates exhorted international leaders to "take their moral responsibilities seriously." They called for:
immediate delivery of basic humanitarian supplies;
liberation of villages that have been seized by Islamic militants; and
protection of those villages, to allow residents to return.
"The hope of these people must not be allowed to die!" the cardinals said. "Many times did the people cry out to us: Help us to return to just living our lives!"
The cardinal and the Chaldean Patriarch reported that they had spoken with Kurdish political authorities and visited with Christian and Yezidi refugees in the region around Erbil, where tens of thousands are living in precarious circumstances.
---
For all current news, visit our News home page.
---
Further information:
Sound Off!
CatholicCulture.org supporters weigh in.
All comments are moderated. To lighten our editing burden, only current donors are allowed to Sound Off. If you are a current donor, log in to see the comment form; otherwise please support our work, and Sound Off!