Catholic World News
Polish archives show KGB smear campaign against bishop who was Solidarity chaplain
January 21, 2014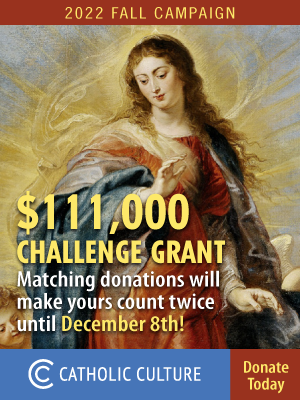 Newly released documents from the archives of Poland's former Communist regime show that secret police conducted a campaign to destroy the reputation of the late Archbishop Ignacy Tokarczuk of Przemysl, the chaplain of the Solidarity movement.
Polish police cooperated with the Soviet agency, the KGB, to produce false documents that purportedly showed the archbishop, as a young priest, had cooperated with the Gestapo to identify Communists who were then tortured and killed by the Nazi regime. The forged documents were used as the basis for a sensational report, published in a Sicilian magazine that was subsequently shown to be controlled by the KGB.
After the publication of the false charges in 1980, Archbishop Tokarczuk came under intense public criticism, and the Polish government opened an investigation into his past conduct. The archbishop eventually weathered the storm, and held his post until he resigned in 1993 at the age of 75. He died in 2012.
---
For all current news, visit our News home page.
---
Further information:
Sound Off!
CatholicCulture.org supporters weigh in.
All comments are moderated. To lighten our editing burden, only current donors are allowed to Sound Off. If you are a current donor, log in to see the comment form; otherwise please support our work, and Sound Off!
Posted by: feedback - Jan. 22, 2014 12:24 AM ET USA

The Warsaw Pact was created and fully controlled by the Soviet KGB. Their propaganda campaign against Pius XII was (I should say IS) part of their all-out war on Christianity, and the Roman Catholic Church in particular. All faithful bishops and priests of any prominence were (I should say ARE) targeted.

Posted by: Defender - Jan. 21, 2014 4:40 PM ET USA

The KGB, and its minions in the Warsaw Pact, were widely known in attempting to discredit people at home and abroad. This obviously included Pius XII.