Catholic World News
Myanmar's bishops call for peace
February 15, 2013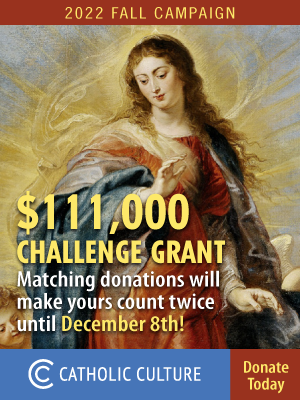 The bishops of Myanmar (Burma) are calling for peace in the yearlong conflict between military forces and ethnic Kachins who are seeking political autonomy.
"As a Church, we walk with our displaced people, watch their life being destroyed by war, their families fragmented by depressing life in the displaced camps," Bishop Francis Daw Tang of Myitkyina wrote on behalf of Myanmar's hierarchy.
"[We] are deeply concerned about the escalation of war in the recent weeks: use of heavy weaponry, aerial bombing, increasing lack of clarity about conflict zones and civilian areas, unequal warfare waged during [the] holydays of our faith, unacceptable conflict practice that force thousands to be displaced, exposing children and women to life threatening sickness in the acute winter," the bishops added.
---
For all current news, visit our News home page.
---
Further information:
Sound Off!
CatholicCulture.org supporters weigh in.
All comments are moderated. To lighten our editing burden, only current donors are allowed to Sound Off. If you are a current donor, log in to see the comment form; otherwise please support our work, and Sound Off!