Catholic World News
Leaks of papal documents are 'criminal,' Vatican charges
May 21, 2012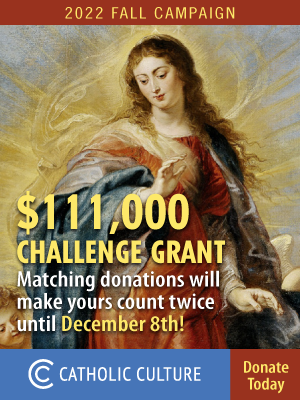 The Vatican has denounced the publication of secret papal documents as "a criminal act," after an Italian journalist launched a new book full of leaked correspondence.
Gianluigi Nuzzi, who helped to trigger a furor over secret Vatican memos when he exposed some documents in January, released his book His Holiness on May 19. The book consists of correspondence to and from Pope Benedict XVI.
"The Holy Father and a number of his collaborators, as well as the senders of messages addressed to him, have had their individual rights to privacy and freedom of correspondence violated," the Vatican said in an angry statement responding to the book's publication. The statement said that the public release of these confidential documents "no longer appears as a questionable--though obviously defamatory--journalistic initiative, but clearly assumes the characteristics of a criminal act."
The statement indicated that the Vatican would continue investigating the internal leaks, and could take legal action against those who published the documents.
The leaked documents obviously come from one or more Vatican officials with access to sensitive correspondence. Suspicions have centered on the Secretariat of State, especially since the leaked documents generally portray the Secretary of State, Cardinal Tarcisio Bertone, in an unfavorable light.
Pope Benedict has appointed a high-level commission, consisting of three retired cardinals, to investigate the source of the leaks. The latest embarrassing releases, and the heated Vatican response, show that the matter the Holy See now considers the issue a major concern.
---
For all current news, visit our News home page.
---
Further information:
Sound Off!
CatholicCulture.org supporters weigh in.
All comments are moderated. To lighten our editing burden, only current donors are allowed to Sound Off. If you are a current donor, log in to see the comment form; otherwise please support our work, and Sound Off!