Catholic World News
Bishop Fellay asks prayers for SSPX-Vatican talks
March 29, 2012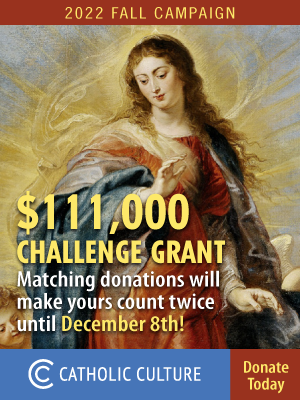 The head of the Society of St. Pius X (SSPX) is exhorting members of the traditionalist group to "redouble their fervor in prayer" during Holy Week, as a deadline approaches for the SSPX to respond to a Vatican offer.
Bishop Bernard Fellay has reminded SSPX members that on March 16 he met with Cardinal William Levada, the prefect of the Congregation for the Doctrine of the Faith, to discuss the SSPX response to the "doctrinal preamble" that would form a basis for the reconciliation of the traditionalist group with the Holy See. Cardinal Levada asked for a further "clarification" of the SSPX stance, indicating that the group's latest position had not been acceptable as a basis for accord.
Bishop Fellay urged the faithful to pray during Holy Week and Easter "that the Divine Will may be done." He called special attention to the Rosary Crusade that the SSPX began at Easter in 2011, and encouraged prayers that the Virgin Mary "might obtain from her divine Son the lights necessary to know His will clearly and to carry it out courageously."
---
For all current news, visit our News home page.
---
Further information:
Sound Off!
CatholicCulture.org supporters weigh in.
All comments are moderated. To lighten our editing burden, only current donors are allowed to Sound Off. If you are a current donor, log in to see the comment form; otherwise please support our work, and Sound Off!
Posted by: demark8616 - Mar. 30, 2012 4:21 AM ET USA

"YES" we must certainly join in prayer with Bishop Fellay who is at a very difficult point in his leadership of the SSPX. May Our Lady intercede for the Holy Spirit to make the Will of God known to them.

Posted by: Nuage - Mar. 29, 2012 9:04 PM ET USA

Let us pray fervently that the SSPX Bishop Fellay will sign the profession of faith that the Holy Father has asked him to sign, and so reconcile with the Roman Catholic Church. This is the will of the Vicar of Christ on Earth. When SSPX priests and bishops administer Catholic Sacraments, they act sacrilegiously and in direct and open defiance of the Pope. Mortal sin blocks the flow of Sanctifying Grace.