Catholic World News
Traditionalist Anglican group removes Archbishop Hepworth from top post
March 02, 2012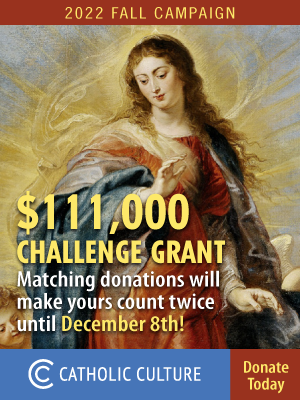 Anglican Archbishop John Hepworth has been removed from his position as head of the Traditional Anglican Communion (TAC).
Archbishop Hepworth had announced his plans to retire from the TAC post at Easter, but leaders of the group insisted on removing him immediately.
As leader of the TAC, Archbishop Hepworth had been the most prominent Anglican leader in the drive to secure a means of corporate entry into the Roman Catholic Church. After removing him from the leadership post, the TAC's College of Bishops issued a statement indicating that the group would no longer press for reunion with Rome. "The TAC will remain fully Anglican," the group said.
An Anglican leader from India, Archbishop Samuel Prakash, will become the acting leader of the worldwide TAC. Archbishop Hepworth will remain in place, at least for now, as head of the group in Australia.
Last year Archbishop Hepworth gained notoriety for another cause, when he charged that he had been sexually molested while he was a seminarian, studying for the priesthood in the Catholic Church. The Melbourne archdiocese has acknowledged that Hepworth had grounds for his charge, and offered an apology. But the Adelaide archdiocese has said that the charge was without merit.
---
For all current news, visit our News home page.
---
Further information:
Sound Off!
CatholicCulture.org supporters weigh in.
All comments are moderated. To lighten our editing burden, only current donors are allowed to Sound Off. If you are a current donor, log in to see the comment form; otherwise please support our work, and Sound Off!