Catholic World News
Cardinal looks to stem exodus from Regnum Christi
February 17, 2012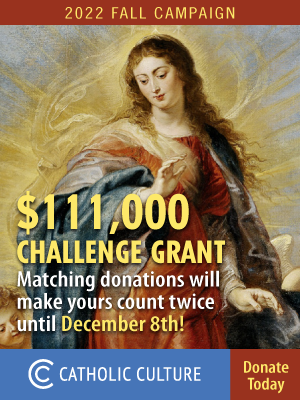 The papal delegate supervising the reform of the Legion of Christ has asked departing members not to try to persuade others to leave the troubled religious order.
Cardinal Velasio De Paolis reacted to the announcement that 30 consecrated women of Regnum Christi—the lay movement associated with the Legion—were leaving the group. "I would hope that those who intend to leave Regnum Christi don't give into the temptation to try to persuade or proselytize those who intend to remain firm and faithfully persevere in their commitments," the cardinal said.
Malen Oriol, a leader of the roughly 600 consecrated women in Regnum Christi, revealed earlier this week that she is leaving. She said that 30 others were also leaving, with many of the women approaching local bishops in hopes of finding another way to live a life of celibate service to the Church.
Cardinal De Paolis, who has supported efforts to reform both the Legion and Regnum Christi, seemed dismayed by the highly public departures. "Just as respect is required for the choices made by those who leave," he wrote, t"he same respect is expected for those--and they are the great majority--who intend to persevere in the choice they already made in Regnum Christi."
---
For all current news, visit our News home page.
---
Further information:
Sound Off!
CatholicCulture.org supporters weigh in.
All comments are moderated. To lighten our editing burden, only current donors are allowed to Sound Off. If you are a current donor, log in to see the comment form; otherwise please support our work, and Sound Off!
Posted by: martinakealy6726 - Feb. 19, 2012 7:36 AM ET USA

Yes. It has all been very slow. And I and Brian have considered leaving. But God will not abandon those who are left and what is good. There are still wonderful priests in Dubliin and other ones we knew who are working in Indiana and Chile who have also worked in Dublin and another wonderful priest now based in the North of Ireland. We decided not to abandon these Shepherds. they need support through very turbulent waters. They were all faithful in their vows and did nothing wrong .Martina RC

Posted by: MatthewG - Feb. 17, 2012 9:08 PM ET USA

Many leave because change has been coming too slowly to the Legion and Regnum Christi. If Cardinal De Paolis really wants to stem the exodus, how about trying to speed up the process of reform: doing the necessary investigation to uncover who Maciel's collaborators were and hold them accountable; increasing transparency; making more real changes in the internal hierarchy of superiors (often it's the same old crowd changing seats)... I myself am a Legionary on the way out.

Posted by: Don Vicente - Feb. 17, 2012 6:42 PM ET USA

Cardinal De Paolis does not seem to realize that his "request" sounds like the old "omerta," the code of silence -- which was central in Maciel's Legion and which did such harm to the Church and to souls during the sexual abuse cover-up. AA has a saying: "You are only as sick as your secrets." They are right. Let the sun shine in.