Catholic World News
Vatican spokesman laments religious persecution, cites 'Islamic extremism'
January 16, 2012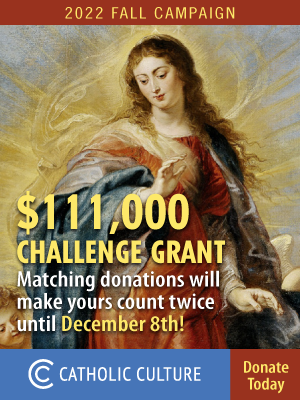 The director of the Holy See Press Office has used his weekly message to draw attention to the plight of persecuted Christians.
"The recent annual report of the international evangelical non-governmental organization Open Doors on the persecution of Christians in the world contains a world index of persecution according to which the first ten places are occupied by the following countries in descending order: North Korea, Afghanistan, Saudi Arabia, Somalia, Iran, Maldives, Uzbekistan, Yemen, Iraq and Pakistan," notes Father Federico Lombardi.
"Among the most serious concerns, the increase in Islamic extremism merits special attention," he continued. "Persons and organizations dedicated to extremist Islamic ideology perpetrate terrible acts of violence in many places throughout the world: the Boko Haram sect in Nigeria is but one example. Then there is the climate of insecurity that unfortunately in some countries accompanies the so-called "Arab spring"--a climate that drives many Christians to flee and even to emigrate."
"Such sufferings are a part of the Christian journey," Father Lombardi concluded. "Nor ought we be amazed. Jesus said so in the Sermon on the Mount: 'Blessed are they that are persecuted for righteousness' sake,' is the last of the Beatitudes; its promise is reward in heaven."
---
For all current news, visit our News home page.
---
Further information:
Sound Off!
CatholicCulture.org supporters weigh in.
All comments are moderated. To lighten our editing burden, only current donors are allowed to Sound Off. If you are a current donor, log in to see the comment form; otherwise please support our work, and Sound Off!