Catholic World News
Father Bourgeois heading to Rome to appeal threatened excommunication
November 17, 2008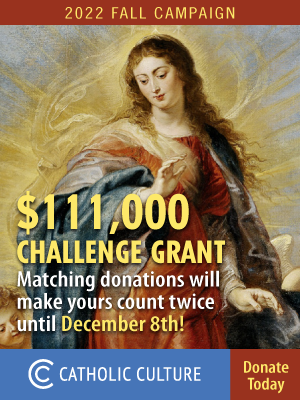 Father Roy Bourgeois says that he plans a trip to the Vatican, accompanied by sympathetic priests and at least one bishop, to lobby against the formal excommunication that has been threatened because of his public support for the ordination of women and his involvement in illicit "ordination" ceremonies.
[The AP story on the case betrays some confusion. In May the Vatican announced that "he who attempts to confer Holy Orders on a woman, and the woman who attempts to receive Holy Orders, incurs excommunication latae sententiae." A latae sententiae penalty is incurred automatically, and no public decree is necessary.Janice Sevre-Duszynska, who claimed priestly ordination at a ceremony organized by Womenpriests, is certainly subject to that penalty; Father Bourgeois, who participated in the ceremony, would be subject to the same penalty. However a formal decree would be required to remove him from priestly ministry and sever his ties with the Maryknoll order.]
Father Bourgeois reported earlier this month that the Congregation for the Doctrine of the Faith has threatened to release a formal decree of excommunication. The Vatican has not released any official statement on the case.
---
For all current news, visit our News home page.
---
Further information:
Sound Off!
CatholicCulture.org supporters weigh in.
All comments are moderated. To lighten our editing burden, only current donors are allowed to Sound Off. If you are a current donor, log in to see the comment form; otherwise please support our work, and Sound Off!