Religious Teachers Filippini Show Courage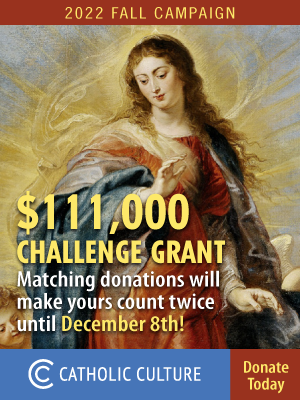 "How can I not devote all my historical research to Pius XII? I have chosen to commit myself to offering a precious testimony of truth". For many years, Sr Margherita Marchione, an American religious of Italian origin, has been enthusiastically studying the figure and work of Pope Pacelli particularly during the period of the Second World War. After publishing a book in the United States of America in 1997 (Yours is a Precious Witness — Memoirs of Jews and Catholics in Wartime Italy, Paulist Press), Sr Marchione is tirelessly continuing with youthful enthusiasm to collect unpublished historical documents. We met her in Rome, a necessary "stopover" for her research.
"I actually began to be interested in the work of Pius XII in 1957 when the Pope had the goodness to bless a work of mine on Clemente Rebora, published by Fr Giuseppe De Luca for Storia e Letteratura Editions", the religious explains. Indeed, although her work as a researcher, as she prefers to describe herself, is focused on Pius XII, Sr Margherita has written a great many books, on Rebora, Filippo Mazzei and especially Giuseppe Prezzolini, whose student she was and of whom she later became a collaborator and friend, to such an extent that Ungaretti, meeting her for the first time, said to her: "At last, I have met Prezzolini's sister!'".
Sr Margherita's historical enthusiasm for Pius XII does not only stem from the fact that the great Pontiff's blessing is at the "origin" of her work. "It springs above all from my religious vocation", she says. "The Congregation of the Religious Teachers Filippini, to which I belong, for 300 years has continued to be a 'daughter of the Holy See'. In 1707, Clement XI summoned us to Rome from Montefiascone to open schools for young people and from that time we feel linked by a special bond to the Pope".
When doing some research into the history of her congregation, Sr Margherita came across information on the convent situated in Rome's Via delle Botteghe Oscure during the Second World War. "I was amazed, stunned", she confides. In fact, she had the opportunity to collect the direct testimonies of her oldest sisters who had lived through the dramatic days of Rome's occupation. Some of these sisters are still alive. Thus she came to know of the heroic Christian concern with which these "little sisters", heedless of the danger, kept hordes of persecuted people in hiding, and not only the many Jews from the neighbouring Ghetto. "I mean to present these documents as they are, and not to play the historian", the religious says. "Indeed, anyone seeking a historian's knowledge should read Fr Pierre Blet or Fr Robert Graham". In this regard, the English edition of L'Osservatore Romano (29 April 1998, p. 16) published an article written by Fr Blet for La Civilta Cattolica (n. 3546) with the title Myth versus historical fact, about the recurrent accusations against Pius XII.
"Many eye-witnesses", says Sr Margherita, "have confirmed to me how Roman religious houses, in accordance with the Pope's wishes and in order to stand firm whatever might happen in the Eternal City, opened their doors to anyone in need, regardless of religious belief or political ideology. This is what my sisters in the Via delle Botteghe Oscure also did. By concealing 114 persons, men and women, adults and children for more than a year, the sisters were taking an enormous risk. But they never hesitated." Sr. Margherita's documents are perfectly clear. The sisters welcomed the persecuted of Rome in three convents: in Via delle Botteghe Oscure, in Via Caboto and in Via delle Fornaci. In the first, 60 guests were "comfortably" lodged in quarters with bedrooms, laundry and bathrooms. During air raids, everyone, sisters and "guests" alike, took shelter in the cellar which, "still today", Sr Margherita says, "somehow resemble the catacombs".
Here are summaries of some of the accounts collected by Sr Margherita. Sr Maria Pucci was one of the protagonists. "We had hidden 25 people in our house in Via Caboto", Sr Maria told Sr Margherita, "elderly people, married couples and children. Of the group, 15 were barricaded in the auditorium with supplies and merchandise from their stores. They also brought the personal belongings they were able to salvage. In the area of the kindergarten there were two rooms, well fortified, where the others resided.... I was teaching history in January 1944, when several children yelled, 'Sister, look what is in the air!'. Two airplanes had collided. All the windows of the classroom were broken, and the children were pushing the glass away with their hands. Then they ran to me crying for help and I embraced them, consoling them as we ran to a shelter that the Vatican had prepared for us...".
This is the account of another witness of those terrible days, Sr Domenica Mitaritonna: "The Religious Teachers Filippini taught during the day and at night they would take turns to be on guard to protect their guests. One night a truck stopped near the convent. As the German soldiers were preparing to enter, a man suffering from asthma was at the window of his apartment. He heard someone say, 'This is an armoury. Let's take if. Immediately the sick man shouted, It's not an armoury. No, indeed. It's a school, an elementary school'. With that, the German soldiers departed...".
In another episode Sr Margherita reports: "Sr Lucia went to the market every day in order to feed the people who had taken refuge with them, but it certainly was not always easy to obtain adequate supplies. The sisters did not lack courage, and Sr Lucia presented herself before a German general in order to obtain permission to buy a lorry-load of rice. Naturally, she did not say who was to eat it...".
"Sr Assunta Crocenzi", continues Sr Margherita, "spoke German and therefore was easily able to speak to the soldiers. To divert attention from the suspicion that Jewish guests were at the convent, she decided to invite them to lunch. Instead of going to n. 20 Via delle Botteghe Oscure, the soldiers went to n. 19 where the Jews were living. The sister on guard duty, with much gesticulation and pretending not to understand German, indicated that she would not open that door because it was the cloistered section. Thank goodness the soldiers finally understood and knocked at the next door".
At the end of the war a group of Jewish women whom the sisters in Via delle Botteghe Oscure had sheltered wished to show their gratitude in a tangible way. It is a moving "thank you" to those sisters who, had they been discovered, would have been shot. "Their gift of love was a statue of Our Lady of Fatima. It was installed in the area where these refugees had lived with the sisters".
These are only some accounts concerning a "small" Roman convent, as they are told by Sr Margherita. "Let me tell you a secret: I feel physically ill when I hear it arrogantly stated that the Church did not do enough to help the persecuted and the Jews in particular", she ends. "Those who say so have never read a single document; they say it because they have taken sides. Not only is it a false accusation against Pius XII, but also against the Church, and if we like, also against all those Jews who at the end of the war in hundreds of ways thanked the Holy See and numerous Christians for what they had done. I have given up my other studies in an attempt to respond to this lie. I shall therefore continue to turn the world upside-down looking for letters from prisoners that confirm the truth, even if in fact this would be unnecessary".
This item 505 digitally provided courtesy of CatholicCulture.org