stoking the fires with the Danish cartoons
By Diogenes ( articles ) | Feb 10, 2006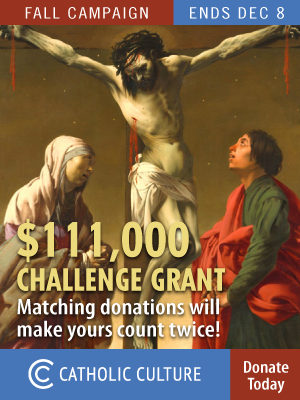 David Warren always has keen insights on the Islamic world. His analysis of the uproar over the Danish cartoons-- which, he explains, is a complaint artificially induced and wildly inflamed by Islamic leaders with political ambitions-- is definitely worth reading.
Sound Off!
CatholicCulture.org supporters weigh in.
All comments are moderated. To lighten our editing burden, only current donors are allowed to Sound Off. If you are a current donor, log in to see the comment form; otherwise please support our work, and Sound Off!