prayer, fasting, and politics
By Diogenes ( articles ) | Feb 10, 2006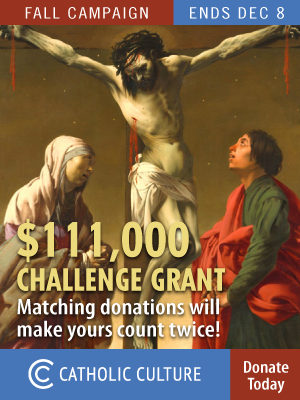 "We are calling and inviting our community to initiate a month of fasting and prayer," said Bishop Zavala, in the hopes of persuading U.S. Senators to... "
Can you finish the sentence? The bishop wants the Senate to:
balance the federal budget
ban experimentation on human embryos
withdraw troops from Iraq
define marriage as a union between one man and one woman
confirm judges who will vote to overturn Roe v. Wade
reject legislation that would make illegal immigration a crime
The correct answer is the last one. The Los Angeles archdiocese, with the full backing of the US bishops' conference, has thrown its full weight behind the drive for immigration reform.
We can argue about immigration policy, if you like. Come to think of it, good Catholics do argue with each other about immigration policy. We can safely assume that some-- many-- of the faithful in Los Angeles support the legislation against which the bishops are now invoking spiritual warfare.
Come to think of it, there are many political issues on which Catholics disagree. Without much effort you can find Catholics in the US Senate who support partial-birth abortion and same-sex marriage. Since their stand on those issues is clearly and undeniably in conflict with their faith, those lawmakers need our prayers.
Thirty years after Roe v. Wade, there are no LA bishops calling for fasting and prayer to turn the hearts of pro-abortion lawmakers. Meanwhile a large-- and steadily growing-- number of Catholic politicians endorse legal abortion on demand. Maybe that's not a coincidence.
Sound Off!
CatholicCulture.org supporters weigh in.
All comments are moderated. To lighten our editing burden, only current donors are allowed to Sound Off. If you are a current donor, log in to see the comment form; otherwise please support our work, and Sound Off!