my turn next
By Diogenes ( articles ) | Sep 13, 2007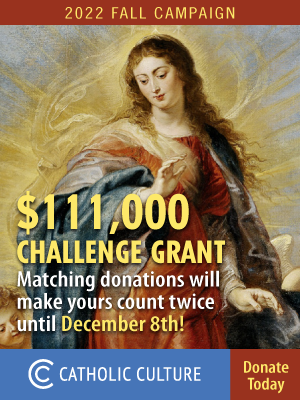 Newsweek has vouchsafed us an interview with Jessica Rowley, an energetic young woman who is, Newsweek tells us, a Catholic priest.
Let the magazine explain; I couldn't make this stuff up by myself:
Rowley's ordination—which took place at Eden Theological Seminary, a progressive institution in Webster Groves, Mo.—is approved by the Ecumenical Catholic Communion, a group of churches that decline to recognize the authority of the pope but see themselves nevertheless as Roman Catholic.
Right. Absolutely. And I think the Ecumenical Catholic Communion even has a post-office box, too.
The teaser on the Newsweek web site reads: "Woman Explains Choice to Be Catholic Priest." Next week, in that space, look for the article about me: "Man Explains Choice to Be Archduke."
If you're free, you're cordially invited to my coronation, which will take place this Friday night at the Dew Drop Inn, a progressive institution in Yonkers, NY, under the auspices of the Monarchist Restoration Society, which is not recognized by the current government of Austria, but then what the heck, we don't recognize them, either.
Sound Off!
CatholicCulture.org supporters weigh in.
All comments are moderated. To lighten our editing burden, only current donors are allowed to Sound Off. If you are a current donor, log in to see the comment form; otherwise please support our work, and Sound Off!
Posted by: samuel.doucette1787 - Jan. 12, 2010 1:17 PM ET USA

Hopefully this is a monument to how NOT to run a diocese!

Posted by: - Jan. 09, 2010 10:44 AM ET USA

Why content yourself with a few durchgebohrte boyfriends when you can bugger a whole diocese? Depravity knows no limits.

Posted by: - Jan. 08, 2010 12:45 PM ET USA

His Excellency has always been a daring risk-taker on behalf of his own soul, but this is rather like throwing your sins at the face of God. Either we have a closet atheist here or someone with a mental disorder that boggles the mind. As for Father Carl Last...let's hope that he is.

Posted by: dover beachcomber - Jan. 08, 2010 1:44 AM ET USA

Insult to injury: "Weakland will be in town next week to discuss renovations to the church." I can hardly wait to see the results of THOSE consultations.

Posted by: - Jan. 07, 2010 8:51 PM ET USA

Appalling.

Posted by: Minnesota Mary - Jan. 07, 2010 6:57 PM ET USA

Diversity!!! It's "Diversity" that is ruining this nation. This tribute to Rembert Weakland is so appalling, I can't believe the people of Milwaukee will tolertate it.

Posted by: MAG - Jan. 07, 2010 5:59 PM ET USA

I concur with some of the comments in the original citation: the current Bishop should have the bronze removed and melted down into something that honors our Mother rather than put up with this mockery.