mocha smiles
By Diogenes ( articles ) | Feb 15, 2006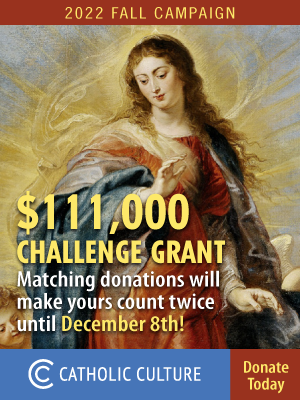 Bishop Richard Sklba does Cartagena, Colombia, and generously shares with us the insights he brought back to Milwaukee:
In the course of my six daily visits to Saint Peter Claver's tomb, I gradually began to understand how infected we are as Americans by the constant presumption of unearned privilege by whites in our society. That attitude came with the pilgrim Puritans and found expression both in the way Native Americans were ruthlessly removed from the more desirable lands of our new nation, and in the ways that enslaved people from Africa were treated for centuries.
If it took a journey to South America to teach the good bishop, "gradually," that Jackie Robinson had a rougher time of it than Jackie Kennedy, I suppose it wasn't a complete waste of time. Still, it'll be a great day when a lefty ecclesiastic can remind us how much more loving he is than we are without patronizing pats on the head of the kind that'd make Peter Claver -- or Jackie Robinson, for that matter -- cringe in his grave:
The streets of Cartagena today are awash with faces of every color from the richest shining black to the mocha smiles.
But, hey, who's counting?
Sound Off!
CatholicCulture.org supporters weigh in.
All comments are moderated. To lighten our editing burden, only current donors are allowed to Sound Off. If you are a current donor, log in to see the comment form; otherwise please support our work, and Sound Off!