the medicine chief will see you now
By Diogenes ( articles ) | May 01, 2008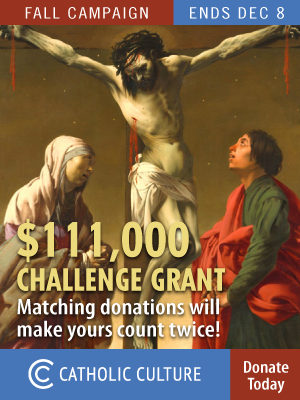 Your Inner Arapaho in need of healing? Feeling anxious about the future of the Beta Star Bundle? Not to worry. OTR's got you covered. A faithful reader, having peered into the offerings of the Catholic Action Network, found herself routed to Missouri's Rockhaven Ecozoic Center, whence she sent along a precious link to Wind Daughter:
Wind Daughter is the adopted daughter of BearHeart, a Muskogee Creek elder. Among her many duties, Wind Daughter has pledged to Spirit to act as Keeper of the Beta Star Bundle and Caretaker of the Black Lodge and its altars. In addition, she serves The Bear Tribe Medicine Society as its Medicine Chief, following in the steps of the late Sun Bear and Wabun Wind.

Since beginning her journey with her gift of song many years ago, Wind Daughter has built a program of experiential workshops and retreats to facilitate others in renewing their relationship with Mother Earth, and to reach within themselves to sustain their spirits. As a trained ceremonialist, Wind Daughter works with regional circles and groups, as well as national events, to assist others in the path of healing. Wind Daughter facilitates an entire range of women's teachings, as practiced in the West Winds Women's Gatherings and workshops.
It's that traditional Choctaw toenail polish that elevates Wind Daughter above inferior and derivative facilitators. Not only is it biodegradable by most residential septic systems, but it coordinates with the blood of her oppressors.
You're too late, alas, to join Wind Daughter at Rockhaven, but you can catch her at the Thirteen Original Clan Mothers workshop in September, if your MasterCard's still good. The Ancient Teaching of the Sisterhood (WD's phrase) can be yours for $210 plus travel.
As for the Catholic Action Network, from which our journey toward healing began, a sampling of its liturgies shows that neither its members nor its priestess-chaplains feel constrained by the tiresome obligations of monotheism. And Sun Bear says the same.
Sound Off!
CatholicCulture.org supporters weigh in.
All comments are moderated. To lighten our editing burden, only current donors are allowed to Sound Off. If you are a current donor, log in to see the comment form; otherwise please support our work, and Sound Off!