great moments in Church history (Detroit section)
By Diogenes ( articles ) | Feb 02, 2006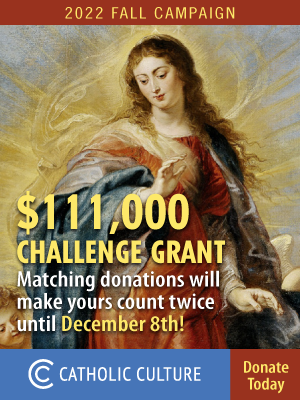 January 26, 2005 (that's last year, not last week): Bishop Thomas Gumbleton celebrates his 75th birthday. He is required by canon law to submit his resignation. He doesn't.
January 25, 2006: Bishop Gumbleton announces that the Pope has accepted his resignation. He hasn't.
January 25, 2006 (same day): Bishop Gumbleton issues an open letter explaining to the world why he didn't resign on time.

In the revised Code of Canon Law, promulgated in 1983, there is a canon directing every bishop to request permission of the Pope to resign from the Episcopal office at the age of 75. For a variety of reasons* when I turned 75 last year, I wrote a letter requesting that I not resign at that time.

February 2, 2006: Pope Benedict accepts Bishop Gumbleton's resignation. The Holy Father does not issue an open letter to the press explaining his move, but the official announcement notes that the resignation had been submitted "upon having reached the limit." And then some.
*- Oh, now we understand: "for a variety of reasons."

On April 15, Americans are required by law to submit income-tax returns. Let's suppose that this year, "for a variety of reasons," I decide not to do so. Instead, I write a letter to the Internal Revenue Service, requesting that I not submit a return this year. How do you think that would go over?
Sound Off!
CatholicCulture.org supporters weigh in.
All comments are moderated. To lighten our editing burden, only current donors are allowed to Sound Off. If you are a current donor, log in to see the comment form; otherwise please support our work, and Sound Off!