Peter Mirus, Vice President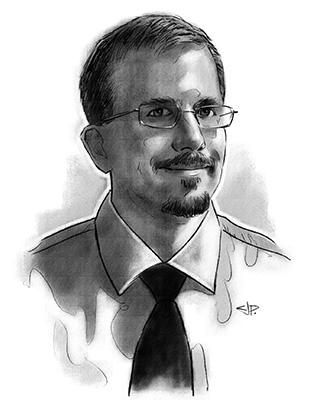 Quick Facts
Born in 1977. Lifetime resident of Virginia.
Married 16 years with two daughters.
Extracurricular activities: author, musician, chef, sports enthusiast
Bio
Peter has been a contributor to the development of CatholicCulture.org since its founding in 1996, serving at various times as a designer, writer, applications architect, and business/marketing strategist.
Other Non-Profit Work
Peter's success history in the Catholic sector includes project direction for more than 20 Catholic organizations, including EWTN, the Supreme Council of the Knights of Columbus, the March for Life, and the Catholic Medical Association. From 2000-2010 Peter worked for Trinity Consulting, a boutique Communications and Information Management firm in Manassas, Virginia. Between 2010 and 2012 he performed branding and marketing strategy for technology companies, including large government contractors. Today he is a nonprofit information strategist, helping organizations to properly manage the information most critical to their success. Learn more on LinkedIn.
Writing
Peter has written many articles on living the Catholic Faith, all of which are available on CatholicCulture.org (search "Peter Mirus").
Most recently on this site:
contact form to report what you were trying to do when the error occurred. If possible, copy and paste into your message the URL of the page you were trying to reach.

Thank you.