James T. Majewski, Actor & Director of Customer Relations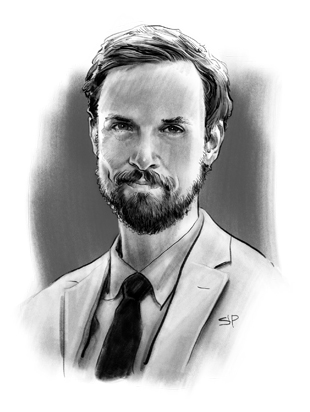 Quick Facts
Voice actor and host for Catholic Culture Audiobooks
Co-host of Criteria: The Catholic Film Podcast
Director of customer relations for CatholicCulture.org
Married, one child, living and working in New York City
MFA, California Institute of the Arts
Bio
James Majewski is the Director of Customer Relations for CatholicCulture.org, taking charge of user suport, social media outreach, and fundraising.
The host and the "voice" of Catholic Culture Audiobooks as well as co-host of Criteria: The Catholic Film Podcast, James is an accomplished actor with appearances around the United States and in Europe. While in Los Angeles he collaborated with the international, interdisciplinary artist group Dream Walker.
In 2019 he performed in the premiere production of Here Comes the Tide, There Goes the Girl at the Edinburgh Fringe Festival. He has also engaged in artistic residencies in both Poland and France.
Originally from the Washington, DC metropolitan area, James was an Artistic Associate with the DC-based Brave Spirits Theatre, with whom he performed in the first professional production of the Jacobean revenge tragedy, The Bloody Banquet, in nearly 400 years.
In reviews, James has fared very well:
"James T. Majewski's every movement is an explosion."—The Washington Post
"James Majewski has brought this character to light in a way that really hasn't been done before. It's delightful, genuine, and a little sobering."—DC Metro Theater Arts
"James Majewski as Romeo glided through his poetic lines with a sweet fluidity that made this listener's jaw slack."—Shakespeareances
James' acting career can be followed more completely at https://www.jamestmajewski.com.
Before discerning his vocation to marriage and entering upon that vocation in 2019, James studied at the Josephinum as a seminarian for the Diocese of Arlington, receiving his baccalaureate degree in Philosophy Summa Cum Laude from the Pontifical College Josephinum.
Most recently on this site:
View everything by James T. Majewski