James T. Majewski, Actor & Director of Customer Relations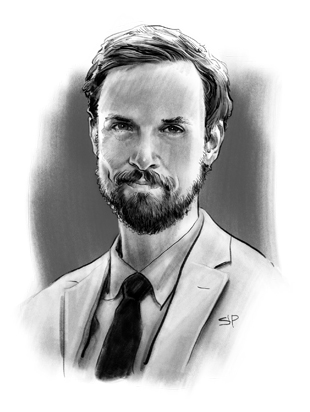 Quick Facts
Narrator for Catholic Culture Audiobooks
Co-host of Criteria: The Catholic Film Podcast
Director of customer relations for CatholicCulture.org
Married, two children, living and working in New York City
MFA, California Institute of the Arts
Bio
James Majewski is the Director of Customer Relations for CatholicCulture.org, taking charge of user suport, social media outreach, and fundraising.
In late 2019, James launched Catholic Culture Audiobooks on CatholicCulture.org. Since then he has released three to four audiobook selections per month. The Audiobooks feature the work of St. John Henry Newman, the Fathers of the Church, and other great Catholic thinkers and writers throughout history.
The "voice" of Catholic Culture Audiobooks as well as co-host of Criteria: The Catholic Film Podcast, James is a professional actor who has appeared on stage, screen, and radio. His acting career can be followed more completely at https://www.jamestmajewski.com.
Before discerning his vocation to marriage and entering upon that vocation in 2019, James studied at the Josephinum as a seminarian for the Diocese of Arlington, receiving his baccalaureate degree in Philosophy Summa Cum Laude from the Pontifical College Josephinum.
Between his experiences of both seminary and art school, James brings a unique perspective to advance the mission of CatholicCulture.org.
Most recently on this site:
View everything by James T. Majewski