We have $168,671 to go in our Fall Campaign. Every penny is used to strengthen the Church. See details!
The Father William Most Collection: Browse by Title
The list below includes books, courses, articles and notes, both published and unpublished. Unless otherwise noted, all works are © Trinity Communications 2001.
| | | |
| --- | --- | --- |
| Title of Work | Type | Publication Information |
| Abbreviations used by Fr. William G. Most | Miscellaneous | Electronic |
| Abortion: Scripture; Ancient Jewish and Christian Writers | Notes | Electronic |
| Absolute Pacifism? | Notes | Electronic |
| Abstract of Leo XIII Satis cognitum | Notes | Electronic |
| Abstract of Veritatis Splendor | Notes | Electronic |
| Almah | Notes | Electronic |
| Almsgiving and Superfluous Goods | Notes | Electronic |
| Americans to Hell? | Article | Electronic |
| Angels | Article | Electronic |
| Apocrypha (NT) | Article | Printed |
| Aridity | Article | Electronic |
| Asceticism: Scripture; Intertestamental and Rabbinic Writings | Notes | Electronic |
| Attachment to Sin | Notes | Electronic |
| Augusburg Confession | Critique | Electronic |
| A Basic Catholic Catechism | Catechism | Electronic |
| Basic Scripture | Course | Electronic |
| Bible, III (Canon) | Article | Printed |
| A Biblical Theology of Redemption in a Covenant Framework | Article | Printed |
| Blessing in Abraham | Notes | Electronic |
| Brothers and Sisters of Jesus | Notes | Electronic |
| The Brown Scapular | Article | Electronic |
| Bruce Chilton: Bible Review, Dec. 1994, p. 4 | Review | Electronic |
| Burton Mack, The Lost Gospel: The Book of Q and Christian Origins | Review | Electronic |
| Catechism of the Catholic Church | Notes | Electronic |
| Catholic Apologetics Today: Answers to Modern Critics | Book | IN PRINT |
| Celibacy | Notes | Electronic |
| Children of Abraham | Notes | Electronic |
| Christian Science in Isaiah? | Notes | Electronic |
| Commentary on Daniel | Commentary | Electronic |
| Commentary on Ezekiel | Commentary | Electronic |
| Commentary on Genesis | Commentary | Electronic |
| Commentary on Jeremiah | Commentary | Electronic |
| Commentary on Proverbs | Commentary | Electronic |
| Commentary on Qoholeth | Commentary | Electronic |
| Commentary on Sirach/Ecclesiasticus | Commentary | Electronic |
| Commentary on St. Augustine | Course | Electronic |
| Commentary on the Book of Job | Commentary | Electronic |
| Commentary on the Epistles of John | Commentary | Electronic |
| Commentary on the Gospels: The Thought of St. Matthew | Commentary | Electronic |
| Commentary on the Letter to the Hebrews | Commentary | Electronic |
| Commentary on the Old Testament Prophets: Isaiah | Commentary | Electronic |
| Commentary on the Pauline Epistles (The Thought of St. Paul) | Commentary | IN PRINT |
| Commentary on the Song of Songs | Commentary | Electronic |
| Commentary on The Wisdom Literature | Commentary | Electronic |
| Commentary on the Wisdom of Solomon | Commentary | Electronic |
| Commentary on Zechariah | Commentary | Electronic |
| Comments on R. McBrien, Catholicism, 3d edition | Review | Electronic |
| The Communion of Saints | Notes | Electronic |
| Conscience | Notes | Electronic |
| The Consciousness of Christ | Book | IN PRINT |
| Consecration to Mary | Article | Printed |
| Consecration To or Through Our Lady? | Article | Electronic |
| Cooperation in Redemption | Article | Printed |
| Co-redemption and Queenship in Ad Caeli Reginam | Article | Printed |
| Council of Elvira, Canon 32 | Notes | Electronic |
| Crisis in Scripture Studies | Article | Electronic |
| Critical Basis for Apologetics | Article | Electronic |
| Critique of the Documentary Theory | Critique | Electronic |
| Date of Birth of Christ | Notes | Electronic |
| Deacons | Notes | Electronic |
| Dead Sea Scrolls: Threat to Christianity? | Article | Printed |
| Detachment and feelings | Notes | Electronic |
| Devotion to Our Lady and the Saints | Notes | Electronic |
| Devotion to the Sacred Heart | Notes | Electronic |
| Did Jesus ever worry? | Article | Printed |
| Did St. Luke Imitate the Septuagint? | Article | Printed |
| Dissent from The Splendor of Truth | Critique | Electronic |
| Do I have a Vocation? | Article | Electronic |
| Do We Need Jesus? | Article | Electronic |
| Does God Care? | Notes | Electronic |
| Does the Church Hate Women? | Article | Electronic |
| Earning Salvation? | Notes | Electronic |
| Errors of Charismatics | Critique | Electronic |
| Eschatology | Course | Electronic |
| Eternal Mother | Article | Electronic |
| Evaluation of Commentaries on Scripture | Notes | Electronic |
| The Evidence of the Post-Tridentine Theologians on Mary's Death | Article | Printed |
| Extraordinary grace | Article | Electronic |
| Focusing in St. Paul: A Resolution of Difficulties | Article | Printed |
| Free From All Error: Authorship, Inerrancy, Historicity of Scripture, Church Teaching, and Modern Scripture Scholars | Book | IN PRINT |
| Galatians: Obey | Notes | Electronic |
| General Bibliography on Various Topics | Bibliography | Electronic |
| General Introduction to the Gospels | Notes | Electronic |
| Getting out of the Confusion | Notes | Electronic |
| The Gifts of the Holy Spirit | Notes | Electronic |
| Grace (in the Bible) | Article | Printed |
| Grace (in the Bible) | Article | Printed |
| Grace, Predestination and the Salvific Will of God: New Answers to Old Questions | Book | IN PRINT |
| Grounding Marian Devotion | Notes | Electronic |
| Guide to Renewal for Teachers of Sacred Doctrine | Article | Printed |
| He Emptied Himself | Article | Electronic |
| He Wants Intensely to Make us Happy | Article | Electronic |
| He Who Hears You, Hears me (Luke 10:16) | Notes | Electronic |
| Helps for Confession | Article | Electronic |
| Hierarchy of Truths and Four Levels of Teaching | Article | Electronic |
| The Hierarchy of Truths and the Truth | Article | Electronic |
| Historicity of Gospels | Notes | Electronic |
| Holiness of God | Notes | Electronic |
| The Holy Spirit and the Church | Course | Electronic |
| How the Redemption Operated | Article | Electronic |
| Human interaction with actual grace | Notes | Electronic |
| The Human Knowledge of Jesus | Notes | Electronic |
| An Ignorant Jesus? | Notes | Electronic |
| Infallibility of Level Three Teachings | Notes | Electronic |
| Inquisition | Notes | Electronic |
| The Interior Life of Our Lady | Article | Electronic |
| An Introduction to Christian Philosophy | Course | Electronic |
| Is there infallible salvation for us too? | Article | Printed |
| Jean Guitton and the Mediatrix of All Graces | Article | Printed |
| Jesus Christ Yesterday, Today and Forever | Article | Printed |
| Jesus Paid for All | Notes | Electronic |
| John The Apostle = Beloved Disciple | Notes | Electronic |
| Justification | Notes | Electronic |
| Justification: Doctrine of Council of Trent | Notes | Electronic |
| Kingdom of the Divine Will | Notes | Electronic |
| Kingship of Christ, Queenship of Mary in Scripture | Article | Electronic |
| The Knowledge of Our Lady | Article | Printed |
| Languages of Palestine at time of Christ | Notes | Electronic |
| Leonard Feeney on "No Salvation outside the Church" | Critique | Electronic |
| Letter to Someone About to Leave the Church - or Who has Left | Open Letter | Electronic |
| Letters of Ignatius of Antioch | Notes | Electronic |
| The Living God | Course | Electronic |
| Lourdes and Penance | Article | Printed |
| Luther on Our Lady | Critique | Electronic |
| Luther Writes Obituary of His Own Church | Critique | Electronic |
| Lutheran-Catholic Dialogue, 1995 | Notes | Electronic |
| Luther's Morals | Critique | Electronic |
| The Mandate of Mary for Catholics | Critique | Electronic |
| Manicheism | Notes | Electronic |
| Mariology and Academic Freedom | Article | Printed |
| Marriage as a Path to Sanctification | Article | Electronic |
| Mary and the Mass | Article | Printed |
| Mary in Our Life | Book | Printed |
| Medical Rationing; Forms of Government | Notes | Electronic |
| Membership in the Church | Notes | Electronic |
| Merit | Notes | Electronic |
| Messianic Prophecies Lectures | Lecture | Printed |
| Modern Jews and the Land | Notes | Electronic |
| Mormonism | Notes | Electronic |
| Mt. 24: Multiple Fulfillment | Notes | Electronic |
| Muratorian Canon | Article | Printed |
| Must Forgiveness Be Accepted? | Article | Electronic |
| Nature of Justification | Notes | Electronic |
| The Nature of Mary's Intercession: Its Scriptural Basis | Article | Printed |
| Nefesh | Notes | Electronic |
| Neoplatonism | Notes | Electronic |
| No Salvation Outside the Church | Article | Electronic |
| Notes on Apologetics | Notes | Electronic |
| Notes on Astronomy from the Works of Hugh Ross | Notes | Electronic |
| The Number of Those Saved | Notes | Electronic |
| On Going to Aevum | Article | Electronic |
| On Jesus Learning Obedience: Hebrews 5:8 | Article | Printed |
| Open Letter to One who is Searching | Open Letter | Electronic |
| Ordinary Magisterium on Mary's Immediate Cooperation in the Objective Redemption | Notes | Electronic |
| Original Sin | Notes | Electronic |
| Orthodox Theology | Notes | Electronic |
| Our Father's Plan: God's Arrangements and Our Response | Book | IN PRINT |
| Our Lady In Doctrine and Devotion | Course | Electronic |
| Our Lady's Cooperation in the Redemption | Article | Electronic |
| Our Lady's Growth in Holiness | Article | Printed |
| Our Lady's Physical Virginity in the Birth of Jesus | Notes | Electronic |
| Our Participation in the Mass | Notes | Electronic |
| Outline of Christology | Course | Electronic |
| A Papal First | Article | Printed |
| Perdition | Article | Printed |
| Persecution | Notes | Electronic |
| Pope Deepens Conciliar Theology | Article | Printed |
| Portent of End-Times in a Red Heifer? | Notes | Electronic |
| Predestination | Notes | Electronic |
| Predestination: Reasons For Centuries-Old Impasse | Article | Electronic |
| The Presence of Christ | Notes | Electronic |
| Priestly Ordination | Critique | Electronic |
| Private and public revelation | Notes | Electronic |
| The Problem of Isaiah 7:14 | Article | Printed |
| Problems of Artificial Feeding | Notes | Electronic |
| Problems of the First Cause | Notes | Electronic |
| Providence | Article | Electronic |
| Psychology, Faith and Spiritual Growth | Article | Electronic |
| Pure Love of God | Notes | Electronic |
| Purgatory | Article | Electronic |
| Purgatory (outline only) | Notes | Electronic |
| Purgatory and God's Holiness | Notes | Electronic |
| Rama P. Coomaraswamy, The Problem of the New Mass | Review | Electronic |
| Rapture | Notes | Electronic |
| The Real Luther | Critique | Electronic |
| Religious Liberty: What the Texts Demand | Article | Printed |
| Reparation to the Immaculate Heart | Article | Printed |
| Repayment for Works? | Article | Printed |
| Retreats for Boy Scouts | Article | Printed |
| Review of Jacob Neusner: A Rabbi Talks With Jesus | Article | Printed |
| Review of R. Bernard, O.P, The Mystery of Mary | Review | Printed |
| Review of Robert M. Friday, Adults Making Responsible Moral Decisions. | Review | Electronic |
| Richard McCormick vs. the Pope | Critique | Electronic |
| Role of Our Lady in Each Mass | Notes | Electronic |
| Rosary before the Blessed Sacrament | Notes | Electronic |
| Sacrament of Penance | Notes | Electronic |
| Sacrament of Penance in the Early Church | Notes | Electronic |
| Saved (in Scripture) | Notes | Electronic |
| The Scriptural Basis of St. Augustine's Arithmology | Article | Printed |
| Scriptural Durcheinander | Article | Electronic |
| Scripture Full of Errors? | Notes | Electronic |
| Sense of the Words Kingdom of God | Notes | Electronic |
| Sequence of Endtime Events | Notes | Electronic |
| Short Catechism | Catechism | Electronic |
| Short Comments on the Wisdom of Solomon | Commentary | Electronic |
| Sin and its Effects | Article | Electronic |
| Slavery | Notes | Electronic |
| Sodomy | Notes | Electronic |
| Sophia, goddess? | Critique | Electronic |
| St. Augustine on Grace and Predestination | Notes | Electronic |
| St. Thomas on Actual Grace | Article | Electronic |
| The State of the Union | Article | Printed |
| Suffering | Notes | Electronic |
| Suffering to God's Children | Notes | Electronic |
| Summary of Apologetics | Article | Electronic |
| Summary of Debate on Salvific Will Started by Augustine | Notes | Electronic |
| The Syn Christo Theme in St. Paul | Notes | Electronic |
| Teacher, if God knows where I am going, I cannot help going! | Article | Electronic |
| Texts on Ordination of Women | Notes | Electronic |
| Three Distinctions | Notes | Electronic |
| Together with Christ She Has Redeemed . . . | Article | Printed |
| Towards an Adult Theology | Article | Printed |
| Tragic Errors of Leonard Feeney | Article | Electronic |
| Unbaptized Infants and Feeney | Critique | Electronic |
| Unbaptized Infants: How Might They Be Saved? (A Speculation) | Article | Electronic |
| Unbaptized Infants: St. Thomas, etc. | Notes | Electronic |
| Unchristian Catholicism? | Critique | Electronic |
| Understanding Scripture | Article | Electronic |
| Unforgivable Sin? | Article | Electronic |
| Unscriptural Marian Doctrine? | Article | Printed |
| Validity of Mass and Sacraments | Article | Electronic |
| Vatican II on Mary: Mother of Redemption | Article | Printed |
| Vatican II vs Pius IX? A Study in Lefebvrism | Article | Printed |
| Vatican II: Marian Council | Book | Printed |
| Vicarious Atonement | Notes | Electronic |
| What is Love? | Article | Electronic |
| What is the Bible? What Does it Say? | Article | Electronic |
| Which Church Saves? | Notes | Electronic |
| Why are Mary and the Saints Part of God's Plan? | Article | Electronic |
| Why is Mass Uninteresting? | Article | Electronic |
| Why the Mass? | Article | Electronic |
| The Wisdom of Tacitus | Notes | Electronic |
| Women Priests? | Article | Printed |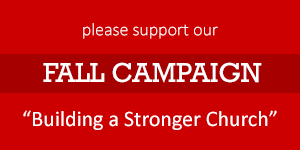 Recent Catholic Commentary
Top Catholic News
Most Important Stories of the Last 30 Days