We have $168,671 to go in our Fall Campaign. Every penny is used to strengthen the Church. See details!
The Father William Most Collection
Perdition
Originally in the OT, merely death, descent into Sheol or Abaddon, a place of darkness, dust, and weakness, in which all activity, pleasure, participation in and knowledge of what goes on on earth cease, and also all praise of God (Job 17.13-16; Is 14.9-11; Ps 6.6); but there is no differentiation of the just and the wicked. Differentiation begins to appear in Ezek 32.17-32 (esp. 27), Is 24.22, and Sir 21.10. This concept merged with the Post-Exilic concept of Gehenna, an eschatological place of eternal punishment for the wicked. Gehenna was first a valley below Jerusalem where the wrath of God would punish the sins of Juda (Jer 32.26; 7.30-8.3; 19.6). In Is 66.22-24 (which omits the name Gehenna, but alludes to Jer 7.30-33), Gehenna becomes a place of eschatological ruin, outside the walls of Jerusalem. In the NT the concepts of Sheol, Abaddon, and Gehenna are combined in a concept of everlasting ruin in fire, darkness, and gnawing worms, where there is weeping and gnashing of teeth (Mt 3.12; Mk 9.43; Mt 8.12).
END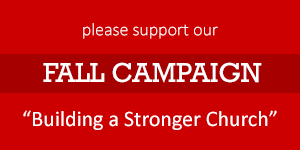 Recent Catholic Commentary
Top Catholic News
Most Important Stories of the Last 30 Days