We have $162,320 to go in our Fall Campaign. Every penny is used to strengthen the Church. See details!
The Father William Most Collection
Almah
General comment: LXX translates almah by parthenos only twice: Genesis 23.43 and Is 7.14.
Genesis 24.43 (mv): "Behold I stand by the well of water, and it will happen: the almah comes forth to draw water, and I say to her...." COMMENT: This is Isaac on way to find a wife. Clearly means "virgin". LXX has parthenos.
Exodus 2.8 (mv): "And the daughter of Pharaoh said to her: Go. And the almah went." COMMENT: This is daughter of Pharaoh speaking to sister of Moses. Seems to be a virgin, since she is still living with her mother. LXX has neanis.
Isaiah 7.14 (mv): "Behold the almah will conceive." COMMENT: LXX has parthenos.
Proverbs 30.19 (mv): One of the things the author does not understand is: "the way of a man with an almah." COMMENT: O. Kaiser, p. 155, thinks it doubtful that she is a virgin--gives no reason. Normally a man would want a virgin. LXX has en neotiti.
Psalm 46.1: Superscription includes (RSV) "a song according to Alamoth." LXX has hyper ton kryphion (hidden things).
Psalm 68.26: "the alamoth playing with timbrels". COMMENT: Probably means unmarried, part of procession of victory. LXX has neanides.
Songs 1.3 (mv): "Therefore do the alamoth love you." COMMENT: See Anchor Bible ed. p. 301-considers unclear. LXX has neanides.
Songs 6.8 (mv): "There are 60 queens, 80 concubines, alamoth without number." COMMENT: O. Kaiser, p. 155: "In Prov. 30.19 it is already doubtful that virginity is meant, that is certainly ruled out in Song of Songs 6.8." -But the girls are neither Queens nor concubines, and so most likely virgins. LXX has neanides.
1 Chron 15.20 (doubtful case; RSV translates): "were to play harps according to Alamoth". LXX has epi alaimoth (no accent on second word).
O.Kaiser, Isaiah 1-12, p. 154: "The Septuagint translated it parthenos.... By contrast, the other translations into Greek made in Jewish circles chose the word neanis, perhaps with the intention of thus preventing the church from giving a christological interpretation of the passage."
END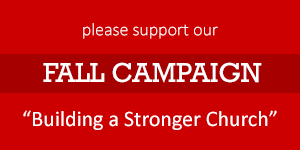 Recent Catholic Commentary
Top Catholic News
Most Important Stories of the Last 30 Days