We have $161,609 to go in our Fall Campaign. Every penny is used to strengthen the Church. See details!
the Claudy bombing: this time, don't blame the hierarchy
By Phil Lawler (bio - articles - email) | Oct 01, 2010
Since the sex-abuse scandal reached critical mass sometime earlier this year, it has been open season on Catholicism, and journalists have been quick to blame the Church hierarchy for any perceived missteps. But sometimes the criticism is undeserved; sometimes the outrage should be directed at another target. A case that arose in Ireland several weeks ago is a clear case in point.
It has been a bad year for the Roman Catholic church in Ireland. Already reeling from child abuse scandals, the church now stands accused of protecting a priest suspected of killing nine people on behalf of the Irish Republican Army in 1972.
That report, published late in August by the Christian Science Monitor, conveyed the impression that that it was the Catholic Church, not the British government, that protected a priest from prosecution.
The BBC coverage was somewhat more moderate, suggesting that the Church and the government shared the responsibility:
The Catholic Church colluded with the British government and the police to cover-up a priest's alleged involvement in the 1972 Claudy bombing which killed nine people including a 9 year-old girl, Kathryn Eakin.
The New York Times went further still, hinting that government officials were primarily to blame, with the Catholic hierarchy playing a secondary role:
Months after Bloody Sunday, leaders of Northern Ireland's old, unreformed police force colluded with senior British government officials and Ireland's Roman Catholic hierarchy to block the arrest of a parish priest, James Chesney, suspected of playing a crucial role in an Irish Republican Army bombing in the village of Claudy. Nine people were killed and 30 wounded.
These three reports appeared in August after a police ombudsman for Northern Ireland, Al Hutchinson, delivered a 26-page report in which he disclosed that Father Chesney had been the leading suspect in the Claudy bombing, but his role was never thoroughly investigated because of a "collusive act" between law-enforcement officials and Church leaders.
Church leaders may not have blameless in their handling of this case. But the Hutchinson report is an indictment of the police, not the Irish bishops. It is the police, after all, who bear responsibility for investigating crimes and bringing felons to justice. Bishops do not issue arrest warrants.
According to Hutchinson, the Irish hierarchy became involved at the request of the British government. The ombudsman explains that the British government's secretary for Northern Ireland, William Whitelaw, met in December 1972 with Cardinal William Conway of Armagh to discuss the prosecutors' suspicions of Father Chesney.
We do not know what was said during that conversation; Cardinal Conway and Whitelaw are both dead, and they left no record of their talks. But we do know that shortly after the meeting, Father Chesney was transferred from Derry to County Donegal, in the Republic of Ireland—outside the jurisdiction of the police in Northern Ireland—where he lived until his own death in 1980.
Hutchinson, the ombudsman, suspects that Cardinal Conway arranged the priest's transfer in response to a request from Whitelaw. There is no proof for that hypothesis, however. Even if Hutchinson's suspicion is correct, the cardinal did nothing illegal; he had the authority to transfer a priest on his own initiative. Moreover, the scenario sketched by the ombudsman is completely different from the cases in which bishops protected abusive priests from prosecution. In this case, Cardinal Conway would have been doing exactly what the prosecutor wanted.
So again it is the prosecutor, not the prelate, who bears responsibility for the failure to pursue the investigation of Father Chesney. One police officer who was involved in that investigation has testified that he was prepared to arrest the priest, but was instructed by senior officials not to do so.
Even after Father Chesney was assigned to Donegal, he was not entirely immune from prosecution. On several occasions he traveled to Northern Ireland, exposing himself to potential arrest. But he was not arrested—not because the Church was shielding him, but because prosecutors in Nothern Ireland did not want him arrested.
And why were the prosecutors in Northern Ireland reluctant to prosecute this priest? At the time, emotions were running high across Northern Ireland, and the threat of sectarian violence was a constant concern. Charging a priest with this bloody crime would have inflamed anti-Catholic passions, while partisan Catholics would have felt sure that the priest had been framed. A former senior member of the British government, Lord Norman Tebbit, testifies:
To have arrested and charged Chesney, naming him as the man responsible for the atrocity, would almost certainly have unleashed a wave of attacks on priests and Catholic Churches by the extremist so-called "Loyalist" terrorist gangs, which would have evoked a similar wave of attacks on Protestant clergy and churches. That might easily have toppled North Ireland into the civil war which the extremists on both sides would have welcomed, while the army would have been caught in the cross fire.
Bishop Edward Daly, Father Chesney's superior in Derry, corroborates that concern. To this day, the retired bishop reports, "I am not at all convinced that Father Chesney was involved in the Claudy bombings." He has chastised the media for accepting without proof the guilt of the deceased priest, on the basis of "unsubstantiated claims emanating from agencies whose history is anything but clean." The bishop's attitude testifies to the deep suspicions Catholics felt at that time, and feel to this day, toward the police who controlled Northern Ireland during that troubled era.
So what do we know about this case? We know that a priest was suspected—not convicted—of a heinous crime. We know that the police were prepared to arrest him, but refrained from doing so on orders from their political superiors. We know that those superiors had reason to fear the consequences of such an arrest. We suspect—this we do not know—that political officials asked Church officials to remove the suspected priest from the scene. And we know that the priest was removed.
If Father Chesney was indeed the Claudy bomber, his continued presence in active ministry was a disgrace. But in this case the Church hierarchy was not protecting a priest from prosecutors. In this case—if the facts are as the ombudsman suggests—the cardinal was protecting the prosecutors.
An appeal from our founder, Dr. Jeffrey Mirus:

Dear reader: If you found the information on this page helpful in your pursuit of a better Catholic life, please support our work with a donation. Your donation will help us reach seven million Truth-seeking readers worldwide this year. Thank you!

Our Fall Campaign




Progress toward our year-end goal ($161,609 to go):
Sound Off!
CatholicCulture.org supporters weigh in.
All comments are moderated. To lighten our editing burden, only current donors are allowed to Sound Off. If you are a donor, log in to see the comment form; otherwise please support our work, and Sound Off!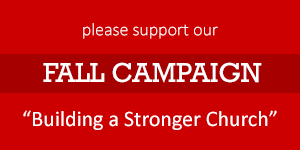 Recent Catholic Commentary
Top Catholic News
Most Important Stories of the Last 30 Days