We have $161,839 to go in our Fall Campaign. Every penny is used to strengthen the Church. See details!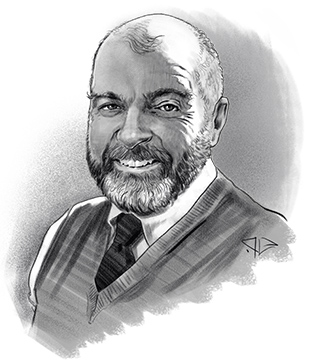 Commentary by Phil Lawler
Showing 1913 articles by this author.
Oct. 8, 2015 - In an unscheduled address to the Synod of Bishops yesterday, we're told, Pope Francis told the participants that they should not indulge in conspiracy theories about secret plots to manipulate the result of the Synod. The Holy Father is absolutely right. What's happening at this Synod...
Oct. 7, 2015 - Nearly every headline story about California's new law allowing assisted suicide (except the CWN story) mentioned that Governor Jerry Brown, who signed the legislation into law, was raised as a Catholic and once studied as a Jesuit seminarian. Why is that information relevant? The editors and...
Oct. 7, 2015 - Archbishop Mark Coleridge of Brisbane, Australia, tells John Allen of Crux that if the Synod of Bishops voted right now on a proposal to allow divorced and remarried Catholics to receive Communion, his guess is that the vote would go about 65- 35 against the proposal. However, things could...
Oct. 5, 2015 - Msgr. Krzystof Charamsa evidently thought that he was advancing the homosexual cause by coming out as gay on the eve of the Synod of Bishops. I think he miscalculated badly. The Vatican quickly dismissed Msgr. Charamsa from his post at the Congregation for the Doctrine of the Faith (CDF). He...
Oct. 5, 2015 - Another serial killer (and No, I'm not going to publicize his name) asks potential victims if they are Christians, and if they are, he guns them down. The Washington Post headline (for a home-delivery edition, apparently not online) says that the killer might have been motivated by "religious...
Oct. 5, 2015 - As "relator general" for the Synod of Bishops, Cardinal Peter Erdo is responsible for summarizing the main lines of the discussion. But last year, he played only a minor role when the staff produced a controversial "interim report," and even tacitly acknowledged that he...
Oct. 2, 2015 - The hectic week of the papal visit—during which inspiration mingled with confusion and frustration—has been followed by another hectic week of coping with the aftermath, including the surprise announcement that the Holy Father had met with Kim Davis. Let me try to make sense of what...
Oct. 1, 2015 - It's official: As of today, I'm on Medicare. Growing old is a nuisance, but the alternative is less desirable. And Medicare seems an attractive alternative to private health insurance—if you can overlook the fact that you have been actually paying the Medicare premiums for decades before you...
Sep. 30, 2015 - With the Synod of Bishops opening its crucial meeting this coming Sunday, it's time for some concerted prayers. There's no good reason not to join in the Adopt a Synod Father initiative, and pray for one of the bishops who will be participating in the discussions....
Sep. 29, 2015 - In the promising new series of Letters from the Synod, edited by the pseudonymous Xaiver Rynne II, George Weigel opens things with an intriguing and encouraging historical comparison. In the months leading up to Vatican II, according to the standard historical narrative (for now, we need not...
Sep. 28, 2015 - Did a powerful group of cardinals conspire to unseat Pope Benedict XVI and elect Cardinal Jorge Bergoglio—Pope Francis—in his place? That sensational claim has been circulating in conservative Catholic internet sites. But the available facts don't support the sensational...
Sep. 26, 2015 - Almost exactly twenty years have passed since St. John Paul II addressed the UN on October 5, 1995. His message then contrasted vividly with the one delivered this week by Pope Francis, and the difference is not only a matter of calendar references. Notice this paragraph: As a Christian, my...
Sep. 24, 2015 - After the Pope's official reception at the White House on Wednesday, I tweeted: Notice something missing from Pope's talk at White House? The name of Jesus. Some friendly critics protested that I was being too critical. The White House reception was a diplomatic function, they...
Sep. 24, 2015 - Pope Francis challenged Americans of both liberal and conservative political sympathies in his historic address to Congress on September 24. But his objections to conservative stands were clear and direct, while his criticism of liberals subtle and oblique. Why? The Holy Father made no bones...
Sep. 24, 2015 - Toward the end of his address, Pope Francis summed up the anti-family mentality in two sentences: At the risk of oversimplifying, we might say that we live in a culture which pressures young people not to start a family, because they lack possibilities for the future. Yet this same culture...
Sep. 22, 2015 - In a Bloomberg interview, retired Cardinal Theodore McCarrick cautiously agrees with the premise that conservatives are mounting "resistance" against Pope Francis. How? "Citing past pontiffs' positions." Later in the same interview, Cardinal McCarrick speaks about the nature of papal...
Sep. 22, 2015 - House Minority Leader Nancy Pelosi styles herself as a devout Catholic, and the New York Times happily promotes that myth with a puff piece whose title drives home the editorial point: In Pelosi, Strong Catholic Faith and Abortion Rights Coexist. But it's Pelosi...
Sep. 21, 2015 - Before we're all inundated with news about and analysis of the Pope's visit to the US, here are a few interesting posts of recent vintage: thoughts for the last moments of reflection before the tsunami: Eric Banecker explains in First Things, how Planned Parenthood is like a protection racket....
Sep. 18, 2015 - Here's two cheers for the Pilot, the Boston archdiocesan newspaper (which—full disclosure—I once edited), for publishing a column by a priest defending Church teaching on the indissolubility of marriage. This comes a week after the Pilot printed another column, by another...
Sep. 17, 2015 - On the opening day of the Synod meeting in October, the Gospel reading will drive home a very timely message: ...What therefore God has joined together, let no man put asunder.... Whoever divorces his wife and marries another, commits adultery against her; and if she divorces her husband...
Sep. 17, 2015 - In light of the new streamlined annulment procedures announced by Pope Francis last week, the Kasper proposal should be stamped 'Dead on Arrival' when the Synod of Bishop convenes in October. Cardinal Walter Kasper himself will be on hand again to...
Sep. 9, 2015 - As soon as the Pope's annulment reforms were announced, knowledgeable observers began watching for the commentary from that invaluable canon-law expert, Ed Peters. It's here. (Actually Peters posted a quick response almost...
Sep. 8, 2015 - So if she could not, in good conscience, issue marriage licenses to same-sex couples, why didn't Kim Davis resign from her job as county clerk? I'm not privy to her reasoning, but I have my own reasons why she should not be expected to resign. Ordinarily, when a public official...
Sep. 7, 2015 - There's big news coming from Rome tomorrow: Pope Francis will release two canonical documents, reforming the process for marriage annulments. We don't yet know just what those documents will say. Nearly every Vatican-watcher expects that the Pope will make it easier for Catholics...
Sep. 7, 2015 - Kim Davis has become a symbol of resistance to same-sex marriage for two reasons. First, she stands alone. Well, not quite alone. There are other public officials who have vowed not to give their approval to same-sex marriages, but for various reasons they have not (yet) faced legal...
Sep. 4, 2015 - Granted, Kim Davis is not a martyr. She's still alive, among other things. Granted, she could have resigned her position rather than risking a jail sentence. No one has the right to hold public office, and if it turns out that in the Brave New America, believing Christians are barred from...
Sep. 4, 2015 - Last October, when the Synod of Bishops debated the "Kasper proposal," proponents of the change said that pastoral considerations must come first. Opponents replied that pastoral practice can't be separated from doctrine. Today, in a message to a theological conference in his native Argentina...
Sep. 3, 2015 - This week's headlines in the mainstream news media have driven me close to despair over the inability of secular reporters to provide accurate, or even minimally competent, coverage of news about the Catholic faith. And it's only going to get worse. Later this month, when the Pope...
Aug. 28, 2015 - We all know that "the Kasper proposal" will be front and center in the October discussions of the Synod of Bishops. But what is the Kasper proposal, exactly? Cardinal Walter Kasper has suggested opening a "penitential path" for Catholics who have divorced and remarried,...
Aug. 28, 2015 - The Guardian headline is an eye-catcher: Pope Francis sends letter praising gay children's book Wow! That's newsworthy material for sure, isn't it? Let's take a closer look. Did the Pope write the letter in question? No. Did the letter praise the book? No. So what's the real...
Aug. 26, 2015 - Facing the threat of a lawsuit, Mercy Medical Center in Redding, California—a Catholic hospital— allowed doctors to perform a tubal ligation, sterilizing a woman, in what appears to have been a direct violation of Catholic moral teaching and the US bishops' Ethical and Religious...
Aug. 26, 2015 - Reflecting for Catholic World Report on the "smaller, purer Church" that Pope Benedict XVI foresaw, George Weigel makes one of those grand, sweeping generalizations that are so striking because they are so true: This same judgment—Catholicism by osmosis is dead—and this...
Aug. 24, 2015 - How dumb was it for thousands of pro-lifers to wear that hi-tech reflective clothing on Saturday, so that when they gathered to demonstrate outside Planned Parenthood clinics, there were completely invisible to reporters from secular news outlets? Quite naturally the reporters, arriving on the...
Aug. 18, 2015 - Karl Keating, the founder of Catholic Answers, raises an interesting question: A New Pope in 2016? This is not a prediction, he emphasizes; it's a sort of mental exercise. Pope Francis has referred to the resignation of his predecessor, Pope Benedict XVI, as "a beautiful gesture of...
Aug. 17, 2015 - Pro-life activists are complaining about the lack of coverage in the mainstream media for Planned Parenthood fetal-tissue trafficking. There's ample reason for those complaints; the silence of the major news outlets is a second scandal. But really, are you surprised? The major secular outlets...
Aug. 14, 2015 - Are you still trying to understand Pope Francis? Join the club. For those of us who are struggling to understand the Holy Father's way of thinking, Nick Miroff of the Washington Post has provided a few very useful insights. First he cited the influence of Argentina's Juan Peron, a populist...
Aug. 14, 2015 - Recently in this space I argued that Archbishop Blaise Cupich of Chicago had pushed the "seamless garment" argument much too far, by suggesting that support for the death penalty is morally equivalent to dismembering unborn babies and offering the parts for sale. This is—or should be—a familiar...
Aug. 13, 2015 - What will be the single most important topic on the agenda when the Synod of Bishops meets in October? If you follow the news headlines, you're likely to respond that the top priority will be the question of Communion for Catholics who are divorced and remarried. Or possibly you'll say the...
Aug. 6, 2015 - The late Cardinal Bernardin muddied the waters of Catholic social teaching with his "seamless garment" argument, suggesting that opposition to abortion was no more important than opposition to the nuclear freeze. But Archbishop Blaise Cupich, who now sits in Cardinal Bernardin's...
Aug. 6, 2015 - Thomas Van has already called attention to the argument by New York Times columnist Ross Douthat that effectively demolishes the most common defense of Planned Parenthood. But it bears repeating: this is an essay you'll want to read. The argument that Douthat shreds is that people who oppose...
Jul. 30, 2015 - If you're appalled by the revelations about the sale of fetal tissues-- and how could you not be—pause for a moment and think on this passage from a New York Times op-ed defending the ghoulish traffic: Fetal cells extracted from the lungs of two aborted fetuses from Europe in the...
Jul. 28, 2015 - Today's New York Times report on the sale of fetal tissue is the journalistic equivalent of a diet pill: a "news" story designed not to satisfy, but to suppress, the reader's appetite for information. Let's start with the photo at the top, because although it is not part of the story, it sets...
Jul. 27, 2015 - The PR flacks of Planned Parenthood tell us—with straight faces!—that they don't "sell" fetal tissue; they only ask for "compensation"—that is, enough to cover their costs, plus a little extra (for the Lamborghini). When you go to the...
Jul. 25, 2015 - It's odd, isn't it, that Planned Parenthood has been hurt so badly by revelations about the sale of fetal organs? We already knew that unborn babies are killed, by the tens of thousands, in PP clinics. Isn't the killing a worse offense? If I told you that I planned to chop you up...
Jul. 24, 2015 - If we had the name of a Republican politician who was invited to attend last week's Vatican conference on climate change and human trafficking—any Republican, just one Republican—we might feel just a bit better about the result. But the strongly partisan cast of the final...
Jul. 23, 2015 - The headline on a Crux story says it all: "With the Rev. Robert Barron headed to LA, Archbishop Cupich can further reshape Chicago." Many Catholics who know his work are rejoicing at the news that Father Barron, an outstanding evangelist, will become a bishop. Unfortunately...
Jul. 22, 2015 - Give NOW credit for consistency. The group always defends abortionists. So it's no surprise that NOW has defended Planned Parenthood against criticism fueled by the latest damaging undercover videos. Those videos, NOW charges, are...
Jul. 20, 2015 - Don't let the understated headline fool you. There's dynamite in this CWN headline story. It's not big news that the director of the Vatican press office admits he is "confused" by Pope Francis. We're all confused. Join the club, Father Lombardi. But when...
Jul. 20, 2015 - Some more interesting essays, gathered from other sites, which you shouldn't miss: The late Father Silvano Fausti, who was spiritual director to Cardinal Carlo Maria Martini, made some waves with an interview shortly before his death, in which he revealed that Cardinal Martini advised...
Jul. 17, 2015 - Imagine that you're running a small business in Germany in the 1930s. A government official comes to your office and tells you to fire all your Jewish employees. You refuse, saying that it be immoral to do so. OK, the Nazi official says. Tell you what; I'll make an...
Jul. 16, 2015 - Several readers have written to voice their dissatisfaction with our headline story about the Brazilian Archbishop Antonio Carlos Altieri, whose resignation the Vatican announced yesterday. If it's any consolation, we're dissatisfied, too. The Vatican announcement, as usual, provided no...
Jul. 14, 2015 - America magazine, the Jesuit weekly, has a painstakingly balanced editorial in response to the Obergefell decision. A stranger to the argument could read the editorial from stem to stern and still not know, with any degree of certainty, whether the editors think the Supreme Court was right or...
Jul. 14, 2015 - The Tenth Circuit Court of Appeals, in its decision that would require the Little Sisters of the Poor to comply with the Obamacare contraceptive mandate, used a revealing argument to dismiss the Little Sisters' claim that the mandate infringes on their religious freedom. Some background is...
Jul. 13, 2015 - As Pope Francis ended his trip to South America—during which he had made some memorable statements on economic affairs—Samuel Gregg observed that the Pope's rhetoric had a familiar ring; it was uncomfortably close to that of some notable Latin American demagogues, including the...
Jul. 10, 2015 - From around the web, a few interesting insights to start a summer weekend: Pope Francis has suggested that the world's Christians should reach an agreement on a common date for the celebration of Easter, ending the confusion that arises when Catholic and Orthodox churches celebrate on...
Jul. 8, 2015 - The Affirmative Consent Project is encouraging American college students to sign a contract affirming their mutual agreement before having sexual intercourse. The contract—the group helpfully provides a form—can be memorialized with a Smartphone photo, since sometimes it's hard...
Jul. 8, 2015 - Back in February, did you see me complaining about the record-breaking snowfall? Yes, as a matter of fact you did. I also wondered a bit about what would happen when it all melted. For us, fortunately, the melting was gradual, not at all dramatic. But in Boston… that's a...
Jul. 2, 2015 - Twelve years ago, the Vatican's Congregation for the Doctrine of the Faith anticipated the possibility that some states might recognize same-sex marriage, and said: In those situations where homosexual unions have been legally recognized or have been given the legal status and rights...
Jun. 30, 2015 - Having read scores of essays, op-eds, and blog posts about the Obergefell decision, I keep coming back to this outstanding piece by Russell Moore, the president of the Southern Baptist Convention's commission on ethics and religious liberty. Moore drives home the point that marriage will...
Jun. 30, 2015 - New York Times columnist David Brooks offers friendly advice for social conservatives: "Put aside a culture war that, at least over the near term, you are destined to lose." Brooks makes a point of saying that he admires social conservatives, and wants to see them succeed. He thinks success...
Jun. 29, 2015 - Now what? Now that same-sex marriage is a reality throughout the US—or rather, the legal fiction of same-sex marriage is mandated in every state—what's next? It should be evident already that the Obergefell decision escalated, rather than concluded, a national debate. Just as...
Jun. 29, 2015 - The good news: The Vatican has a new streamlined media operation, with one office responsible for coordinating all communications work. The bad news: that office is staffed by four Italians and one Argentinean-- all of whom have been working for the existing Vatican media groups and/or the...
Jun. 29, 2015 - The ink was barely dry on last week's Supreme Court ruling when Father James Martin, SJ, began scolding Catholics who were, from his decorous perspective, too strident in denouncing the decision. "No issue brings out so much hatred from so many Catholics as homosexuality,"...
Jun. 26, 2015 - Robert Mickens is not happy about the huge pro-family rally that was held in Rome last weekend. Mickens writes: Without calling into question the good will or intentions of the individual participants, the gathering seemed like an exercise in fear-mongering through the use of...
Jun. 25, 2015 - Cardinal Sean Brady has apologized yet again for the failure to stop the predatory behavior of a pedophile priest, the late Brendan Smyth. If you've been following the story you know that Cardinal Brady—now retired, but once the Archbishop of Armagh, successor to St. Patrick, and...
Jun. 22, 2015 - Ross Douthat of the New York Times has an unusual insight on Laudato Si': he argues that the Pope has taken a clear stand in "the argument between dynamists and castastrophists." He's a catastrophist. Douthat explains: Like dynamists, catastrophists can be on the left...
Jun. 22, 2015 - As we nervously await a momentous decision from the US Supreme Court, today we celebrate the feast of Sts. Thomas More and John Fisher. It's appropriate to invoke their help, in our prayers that the Court will be guided by right reason in ruling on a case that would re-define...
Jun. 18, 2015 - We were expecting something big from Pope Francis: something controversial, something that carried a heavy political charge. What he has given us is something bigger. Laudato Si is more provocative, but less political, than what we expected. Those who try to twist the document into one...
Jun. 17, 2015 - Were you aware that Mount Everest has moved—about three centimeters to the southwest? They say it's because of the April earthquake in Nepal. For my part, I'd be looking for someone with faith the size of a mustard seed. In this case, a biggish mustard seed....
Jun. 15, 2015 - Last week in this space, I argued that by setting up a tribunal to judge bishops accused of neglect in sex-abuse cases, the Vatican has finally addressed the second of three related scandals. Now let's address the third scandal. The first scandal, as you may recall, was the sexual abuse...
Jun. 11, 2015 - By creating a new Vatican tribunal that will judge bishops accused of negligence in abuse cases, Pope Francis has addressed the second of three companion scandals that have rocked the Catholic Church worldwide in the early 21st century. As I explained a decade ago in The Faithful Departed,...
Jun. 8, 2015 - The criminal charges against the Archdiocese of St. Paul-Minneapolis are very bad news for Archbishop John Nienstedt. He now becomes the American bishop most clearly in the cross-hairs of Church critics; the calls for his resignation will be louder and more frequent. Like his most recent...
Jun. 4, 2015 - A few weeks ago I worried that the Pontifical Academy of Social Sciences was pushing the Vatican into needless and divisive political controversy. Now I'm afraid the same Pontifical Academy is pushing itself into disgrace. The story begins in April, when the Pontifical Academy of Social...
Jun. 3, 2015 - As I read this story from yesterday's CWN headline coverage, a scenario arose full-blown in my mind. I know nothing about what happened to Father Joseph Kerrigan. I don't even know whether he was guilty of sexual abuse, as charged. But I can easily imagine what might have happened, in this or...
Jun. 1, 2015 - What happens when a member of a papal commission engages in irresponsible public criticism of a leading cardinal? We're about to find out. Under ordinary circumstances there's no doubt that Peter Saunders would be quickly dismissed from the papal commission. But in the current...
May. 29, 2015 - In Myanmar, the government will now require women to space births at least 36 months apart. (It remains to be seen how this requirement will be enforced; a UN rapporteur foresees serious human-rights problems.) This sort of blatant government interference in family affairs could never happen in...
May. 27, 2015 - A newly ordained bishop, appointed to head an American diocese, knows one thing for certain: He cannot ignore reports of sexual abuse. That's good. However the bishop also knows that he can, with impunity, ignore reports of liturgical abuse, or doctrinal abuse, or educational abuse....
May. 27, 2015 - Nearly five months after the government of France proposed a new ambassador to the Holy See, the Vatican and French officials are still quietly discussing the nomination, we learned yesterday. What does that mean? The Vatican still has said nothing, officially, about the nomination of Laurent...
May. 22, 2015 - Heading into Memorial Day weekend, my thoughts turn to fallen soldiers, and to the way we honor them. A friend of mine is a priest in the Diocese of Arlington, Virginia. Over the years he has often conducted burial services at Arlington National Cemetery. There is a prescribed ritual for...
May. 20, 2015 - In the Office of Readings for today we encounter this passage from Lumen Gentium (12): The entire body of the faithful, anointed as they are by the Holy One, cannot err in matters of belief. They manifest this special property by means of the whole peoples' supernatural discernment in matters...
May. 19, 2015 - On Friday, if the polls are right, Ireland—once a staunchly Catholic nation—will become the first country in the world to ratify same-sex marriage by a popular vote. To be sure, the polls show a late surge of opposition. But public support for the referendum had been overwhelming,...
May. 15, 2015 - Years ago, shortly after Coca-Cola made the ill-fated decision to alter its formula, the Wall Street Journal published a witty column, applying the lessons of that marketing debacle to the Catholic Church. (I can't find that old WSJ piece now; I'll be grateful if someone can furnish a...
May. 13, 2015 - Yesterday's top CWN headline news story points to the most urgent problem facing the Catholic Church in the US: the decline in the American Catholic population. As our headline story reports there is some disagreement among experts about the extent of that decline. Pew Research finds...
May. 8, 2015 - The editorial board of Our Sunday Visitor has a strongly worded statement decrying the premature and vituperative criticism of the papal encyclical on the environment. "Well before the encyclical's release," the OSV board observes, "a veritable campaign against its...
May. 6, 2015 - A contributor to the Chicago Sun-Times reports that he had a friendly exchange with Archbishop Blaise Cupich on the topic of same-sex marriage, and reproduces large chunks of that exchange for his readers. Naturally the archbishop says that he does not support legal recognition of same-sex...
May. 1, 2015 - A week later I'm still shaking my head about this news story. I can't help wondering whether sometime in the future, some historian will stumble across the piece in our archives and assume that there's some mistake. You can easily imagine that dissidents might walk out of...
May. 1, 2015 - In a must-read column for the Wall Street Journal, Rev. Donald Sensing, a Methodist minister from Tennessee, argues that acceptance of same-sex marriage "will not cause the degeneration of the institution of marriage; it is the result of it." Understand that Rev. Sensing is not happy with the...
Apr. 30, 2015 - Pope Francis has formed a new commission to implement proposals for a reform of the Vatican's media operations . That's good news, I suppose. Or is it? The April 30 announcement from the Vatican press office about this new commission did not provide details. What will this new...
Apr. 30, 2015 - "They only care about the babies. They don't care about the mothers." You've heard that slander applied to pro-life activists, haven't you? But here's a case in which it seems to be true. A rescue team from Israel rushed to Nepal after the earthquake that...
Apr. 30, 2015 - Ban Ki-moon told a Vatican conference on climate change: "Together, we must clearly communicate that the science of climate change is deep, sound, and not in doubt." So the secretary-general of the UN wants the Holy See to announce that the scientific debate on climate change has been...
Apr. 29, 2015 - Many traditionalist Catholics have complained that the bishops who have been forced to resign during this pontificate (Finn, Livieres Plano, Tebartz-van Elst) and the cardinals who have been removed from influential Vatican posts (Burke, Piacenza) all are identified as conservative. In a...
Apr. 29, 2015 - Imagine—just imagine, for the sake of the argument—that scientists in a future generation discover that the global-warming trend of recent years was not caused by human activity. If that happens, what will be the consequences for the Catholic Church, in light of the Vatican's apparent embrace of...
Apr. 27, 2015 - Ask your pastor to sign this statement, urging the Synod of Bishops to uphold traditional Church teaching. Write all the American priests on your contact list, asking them to sign. Write to a half-dozen of your friends, and encourage them to do the same...
Apr. 24, 2015 - In at least two American dioceses, the parents of children attending Catholic schools are being told that they must have their children vaccinated, regardless of their moral qualms about vaccines derived from the cells of aborted children. This is an injustice to parents who are determined to bear...
Apr. 24, 2015 - Twelve years ago, in an email exchange with an old friend, I predicted that the American hierarchy would finally take responsibility for the sex-abuse scandal when a bishop went to jail for negligence in responding to abuse. Bishop Robert Finn has not actually spent time behind bars, but his...
Apr. 24, 2015 - My colleague Jeff Mirus is puzzled by the Vatican's decision to end a doctrinal investigation of the Leadership Conference of Women Religious (LCWR), since there is very little evidence that the LCWR has embraced the reforms that a Vatican study found necessary. I think that I can...
Apr. 21, 2015 - Bishop Finn had to go. When he was convicted on criminal charges, he became the poster boy for the American bishops' mishandling of the sex-abuse crisis. He was an irresistible target for critics of Catholicism: a walking, talking symbol of episcopal negligence. The bishop's...
Apr. 16, 2015 - "We learned that what we hold in common is much greater than any of our differences." That comment did not come from a Presbyterian cleric after a Saturday-afternoon ecumenical meeting. It was made by a leading representative of American Catholic women's religious orders, at...
Apr. 14, 2015 - Do you count it as a victory that Patricia Jannuzzi is back in the classroom? I don't. It's a good thing, certainly, that the Catholic-school teacher who was suspended for her Facebook criticism of homosexual activists has been reinstated. I'm happy for her, and for the

Apr. 9, 2015 - Back in March , Pope Francis told visiting bishops from Bosnia-Herzegovina that the Church "cannot stay closed within its traditions, noble though they may be." He went on: "It must come out of its 'enclosure', firm in faith, supported by prayer and encouraged by pastors, to live and announce the...

Apr. 1, 2015 - Bishop Athanasius Schneider of Astana, Kazakhstan, has emerged as a champion of the traditional liturgy. But you don't need to be a traditionalist to appreciate his list of ten steps to liturgical renewal, presented during a recent talk in Washington, DC. Personally, I would make his...

Apr. 1, 2015 - Amid the furor over Indiana's religious-freedom law, the expressions of outrage by self-righteous liberal moralists, and the threats to boycott the state, I hear rumblings about a counter-boycott. If Apple Computer is going to boycott a state that respects religious freedom, should religious...

Mar. 31, 2015 - It's fashionable this week to hyperventilate about Indiana's new law protecting religious freedom. So it was refreshing to see a reasonable, sane assessment in an AP piece that began: Religious freedom laws like the one causing an uproar in Indiana have never been successfully used...

Mar. 27, 2015 - Two years after his election, millions of Catholics are still trying to understand Pope Francis. Two recent essays have provided useful perspectives: Writing for Crisis, Msgr. Hans Feichtinger, a priest of the Diocese of Passau, Germany, makes the important point that Pope Francis is not, like...

Mar. 27, 2015 - Elle ("The Body") Macpherson is expecting a baby, the tabloids tell us. The supermodel, who is currently married to a billionaire, is reportedly ready to expand her family. But there's a problem. Elle Macpherson is now 51 years old: beyond normal child-bearing age. Ah, but...

Mar. 24, 2015 - Almost exactly a year ago, Robert Mickens was suspended from his post as Vatican correspondent for the London Tablet, after he showed his contempt for Pope Benedict XVI with a Facebook comment that he was looking forward to "the Rat's funeral." Usually Mickens was more discreet,...

Mar. 23, 2015 - Full disclosure: I oppose the use of the death penalty in America today, for prudential reasons that I may explain in another essay. When Pope Francis said execution is always inadmissible, I was not dismayed by his conclusion. But I was dismayed by the logic he used to reach that...

Mar. 19, 2015 - Today's headline story leaves some key questions unanswered, and the problem outlined below might not apply. So let's make this a purely hypothetical case: Imagine that you are the pastor of a Catholic church. You are notified by local police that one of the teachers in your...

Mar. 18, 2015 - In today's America, no one—not even one of those nasty old Christian fundamentalists—would propose punishment for people who do not accept the truths of the Bible. Yet Al Gore—who was very nearly elected President of the United States just a few years ago— has now...

Mar. 17, 2015 - (This column, written three years ago, is re-posted by popular demand.) Needless to say, there is no patron saint of parish closings. The closing of a parish is a tragedy. A parish church is more than just a building. It is a repository of memories: of the children baptized there, the...

Mar. 13, 2015 - Who Are Pope Francis's Critics? asks Ross Douthat of the New York Times. At the start of his perceptive analysis, he points out that while the blogosphere is alive with the angry words of conservative/traditionalist Catholics who distrust or even despise the Pontiff, there is no evidence that...

Mar. 13, 2015 - A Catholic priest who is falsely accused of sexual abuse can't count on his bishop to defend him. That's the unhappy conclusion one reaches after reading informative article in the Homiletic and Pastoral Review by David Shaneyfelt and Joseph Maher. Twenty years ago, diocesan...

Mar. 13, 2015 - The news that Jean Vanier has won the 2015 Templeton Prize reminded me that my friend Paul Jernberg met Vanier years ago, and the encounter was instrumental (no pun intended) in rousing Paul's interest in sacred music, and his appreciation of chant. Long-time readers of the Catholic Culture...

Mar. 11, 2015 - Within a few weeks after the election of Pope Francis, rumors began to circulate in Rome that the new Pontiff would appoint Archbishop Piero Marini as prefect of the Congregation for Divine Worship (CDW). For liberal liturgists, these rumors were cause for celebration; for conservatives, for...

Mar. 11, 2015 - Catching up on some interesting commentaries that have appeared recently on other sites: In the Irish Catholic, the always insightful David Quinn observes that Ireland's major political parties are alienating Catholic voters, with interesting consequences especially in Northern...

Mar. 10, 2015 - "Marriage is important—Reflect before you change it." That, believe it or not, is the title of a statement released today by the Irish bishops' conference, regarding the country's May referendum on same-sex marriage. Nowhere in the full statement do the Irish...

Mar. 5, 2015 - Father Thomas Rosica works with the Vatican press office, and is sometimes quoted by the English-speaking media as a spokesman for the Vatican. So you might take it for granted that he has some understanding of the field of public relations. You'd be wrong. Hounded by an obscure Canadian...

Mar. 5, 2015 - Pope Francis has withstood the first major challenge to his campaign for reform within the Vatican. But the battle is not over. The Pope will face more challenges as that campaign continues. By approving the statutes of the Secretariat for the Economy with only a few minor modifications, the...

Feb. 27, 2015 - On successive days, death has claimed two giant figures in the history of America's most iconic Catholic university: two revered men, with very different ideas about that university's proper role. The death of Father Theodore Hesburgh on February 26 will claim headline coverage, and...

Feb. 25, 2015 - Every reasonable person understands what Pope Francis meant when, in a private message to a friend in Argentina, he used the term "Mexicanization" to refer to the troubles of a country torn by drug trafficking. Among other things, we understand that the Pope did not intend this message for public...

Feb. 25, 2015 - Michael Oren, the former Israeli ambassador to the US, has a refreshing perspective on Israel-Palestine peace prospects in today's Wall Street Journal. International leaders call for a "two-state solution," Oren writes. But neither Israel nor the Palestinian Authority can accept a "two-state...

Feb. 24, 2015 - The gruesome record of atrocities committed by the Islamic State, and the urgent need to save our fellow Christians from persecution, explain the growing support for US military action, recorded in this Pew Research survey. Supporters of some sort of US military intervention now outnumber...

Feb. 20, 2015 - Writing in the Catholic Herald, Stephen Bullivant suggests that we should "Put the New Evangelisation on Hold until we try to figure out what is causing a mass exodus of cradle Catholics from the Church. Bullivant is addressing a British audience (did you notice the "s" in...

Feb. 19, 2015 - Yesterday—Ash Wednesday—I wrote that I am baffled by the popularity of the #ashtag meme. Maybe it would have been more accurate to say that I am fascinated by the phenomenon. Why do so many Catholics want to show off the smudges on their foreheads? Several kind readers have offered...

Feb. 18, 2015 - Why is Ash Wednesday—not Easter Sunday, not Christmas, not Good Friday or Pentecost—the day when American Catholics spend the most time talking about being Catholic? Why is it that, after hearing a reading about doing penance in secret, people feel a compulsion to show the world how...

Feb. 17, 2015 - Here's a simple formula, tried and true, for getting families into church: If the fathers come, the wives and children will come, too. Steve Wood, who founded St. Joseph's Covenant Keepers, cites research done by Southern Baptists on bringing families into churches: If a...

Feb. 16, 2015 - Want to know what's on my mind? OK, I'll tell you. Snow. I know what you're thinking. You know that I'm a Boston native, and you've read all about the pounding that Mother Nature has given to the Boston area in the past few weeks. You think I'm going to talk...

Feb. 12, 2015 - Sometime in grammar school, we all learned the rules of the scientific method, right? You remember how they go: First, form a hypothesis. Next, devise an experiment to test the hypothesis. If the experiment seems to confirm the hypothesis, launch a public-relations campaign to ridicule...

Feb. 11, 2015 - Catholic World News has been in business for 20 years now. What's the most astonishing headline we've run over those years? That's easy; it was exactly two years ago today: Pope Benedict announces...

Feb. 11, 2015 - For the 2nd time in a week, a Chaldean Catholic archbishop has debunked sensational reports about an atrocity allegedly committed by the Islamic State. This is an odd phenomenon, and one that bears watching. Last week the Chaldean patriarchate dismissed rumors that a Catholic priest named...

Feb. 3, 2015 - Iana Azhdanova is persona non grata at the Vatican. You may not remember the name, but Azhdanova is the Ukrainian leader of Femen, the feminist group that specializes in topless public demonstrations. On the day after Christmas she tore off her top and grabbed the figure of the baby Jesus from...

Feb. 3, 2015 - If you've only followed the story in the American mass media, you might think that the hot new debate is whether or not children should be vaccinated. But that's not the interesting question. The real issue—the question that interests me, anyway—is which vaccines should...

Jan. 30, 2015 - Following an outbreak of measles that was traced back to Disneyland, public-health authorities are ramping up their campaign to persuade all American parents that their children should be vaccinated. This campaign places pressure on some parents who have moral objections to the use of certain...

Jan. 30, 2015 - Is Islam truly a religion of peace? The president of Egypt apparently doesn't think so. Writing in Crisis, William Kilpatrick calls attention to a speech in which the Egyptian leader, Abdel Fattah el-Sisi, called upon his country's Muslim leaders to lead a "religious revolution" in the Islamic...

Jan. 27, 2015 - Here in the northeastern US, the hysteria over the winter storm dubbed Juno began several days ago. It peaked on Monday, as the storm approached, with the Mayor of New York predicting a catastrophe of historic proportions. In fact, the storm breezed through New York, leaving only a genteel...

Jan. 26, 2015 - In the space of a generation, the connotation of the word "gay" has changed radically. To my father, "gay" meant carefree and happy. To my sons, "gay" means homosexual. Any living language is constantly changing, as popular usage gives words new shades of...

Jan. 23, 2015 - "Interviews are not my forte," then-Cardinal Bergoglio once remarked, and for that reason he seldom sat down to speak on the record with reporters. When two journalists sought a formal interview, he advised them to publish excerpts from his sermons and essays instead. (A Call to...

Jan. 20, 2015 - Twice now, Pope Francis has recommended Robert Hugh Benson's apocalyptic novel, Lord of the World. It's interesting that an English novel—written more than a century ago, and no longer easy to find—would figure prominently in the public remarks of a Pontiff who is not fluent...

Jan. 15, 2015 - Two unreasonable positions: We must never say anything that could possibly be offensive to Muslims. We should say everything we can think of that will be offensive to Muslims. In the aftermath of the Charlie Hebdo killings we have seen both of these unreasonable positions advanced—usually...

Jan. 15, 2015 - Newt Gingrich, of all people, should be familiar with the lesson that I was taught as the First Law of Politics: You can't beat somebody with nobody. So I'm surprised that in a column appearing in today's Wall Street Journal, on why we're losing the battle against radical Islam, the former...

Jan. 12, 2015 - No doubt it's a mistake to expect theological clarity in a statement by Elton John. Still when a friend called my attention to Sir Elton's proclamation that Pope Francis is a saint, my eye was caught by the rock star's assessment: "He is a compassionate, loving man who...

Jan. 10, 2015 - Let's stop the posturing, shall we? You say, "je suis Charlie." But would you have published the cartoons that made the editors of Charlie Hebdo the target of jihadist killers? Would you publish them even now? Let me put the question differently. You say that you will fight...

Jan. 7, 2015 - At The Catholic Thing, Robert Royal has serious misgivings about the Pope's forthcoming encyclical, which will tackle the issue of climate change. But the Crisis site, Rachel Lu tells us that we shouldn't lose sleep about...

Jan. 5, 2015 - Whenever a Pope announces a consistory, and names a new set of cardinals, commentators hasten to interpret the papal choices. But on Sunday, when Pope Francis identified his latest selections, most commentators—myself included—drew a blank. To be quite honest, among the 20 names...

Dec. 23, 2014 - Sometime early in the new year, Pope Francis will reveal the names of the new cardinals who will be elevated at a consistory in February 2015. How many American prelates will be on the list? Quite likely, none at all. There are currently 18 US citizens in the College of Cardinals. The only...

Dec. 22, 2014 - The Pope's Christmas address to the Roman Curia is traditionally the occasion when the Pontiff lets his closest associates know about his top priorities. In 2005, for example, Pope Benedict XVI used the occasion to give his famous talk against the "hermeneutic of discontinuity and...

Dec. 22, 2014 - Cardinal Tarcisio Bertone has resigned his post as the camerlengo, the official with primary responsibility for handling the temporal affairs of the Holy See in the interim after a Pope's death. The duties of the camerlengo are not arduous, and Cardinal Bertone could surely fulfill them. Still...

Dec. 19, 2014 - If the head of an ordinary household deliberately and continually spends much more than the family earns, we describe him as irresponsible—yes, and sinful. So Father Jerry Pokorsky asks why the same moral standards are not applied to government spending. Writing for The Catholic Thing, Father...

Dec. 18, 2014 - Nobody saw it coming. All sorts of things, good and bad, have been written about Pope Francis. But nobody predicted that he would break a 50-year stalemate in relations between the US and Cuba. Cuba was obviously on the Vatican's diplomatic agenda during the previous two pontificates. Both Popes...

Dec. 18, 2014 - Christmas is coming soon. How can you tell? Because you notice the nip in the air, the smiles on the faces of shoppers, the merry tunes of carolers… and the silly articles appearing in mass-media outlets, about the "historical" Jesus. But now Raphael Lataster, who teaches religious studies at...

Dec. 18, 2014 - Many readers continue to write with arguments against my condemnation of torture. I have already tried to answer the most common objections, so I will not belabor the matter. Let me just make one simple point: If torture is intrinsically wrong, then it is wrong under all circumstances. We...

Dec. 16, 2014 - The Vatican blinked. After a 3-year study of American women's religious orders, undertaken because of problems that are both grave and obvious, the Congregation for Religious has released a report that avoids direct criticism of religious orders, instead suggesting that the communities should...

Dec. 15, 2014 - Many readers have responded, with questions and criticisms, to my argument last week that "Regardless of circumstances or results, torture can never be justified." Let me respond to some of the common concerns. The Senate report on "enhanced...

Dec. 15, 2014 - Today is "Reconciliation Monday" in the Archdiocese of New York. Cardinal Timothy Dolan explains: In each of the 365 parishes of this archdiocese, priests will be hearing confessions from 4-8 p.m. Our unprofessional polling tells us that last Advent 60,000 people approached the...

Dec. 15, 2014 - Today Pope Francis did not denounce baseball's designated-hitter rule. This is unfortunate, in my opinion, because the DH rule is a violation of natural law. But Pope Francis-- like Pope Benedict XVI, and in fact like every other Pontiff in history-- has never said a word on the...

Dec. 13, 2014 - By now I'm sure you've seen dozens of stories about the Pope's remark that dogs go to heaven. They're all wrong. He didn't say it. My friend Richard Chonak has checked the facts-- something that dozens of reporters evidently failed to do. He's posted the...

Dec. 12, 2014 - "The days of ripping off the Vatican are over," Cardinal George Pell has announced. The Australian cardinal, who is now the no-nonsense prefect of the Secretariat for the Economy, explained that for generations, Vatican officials made their own decisions about money matters, without...

Dec. 12, 2014 - If it is accurate--and I have no reason to doubt that it is-- the report that Benedict XVI wanted to be known as "Father Benedict" after his resignation is strange and illuminating. Why? Because today he is not known as Father Benedict. Even before Pope Benedict stepped down, the...

Dec. 10, 2014 - Some moral questions are very complicated. Others are very straightforward. In some cases, the morality of an act depends entirely on the circumstances. But some acts can never be justified, regardless of the circumstances. The Catholic Church teaches quite clearly that some acts are...

Dec. 4, 2014 - In the past few days I've spoken to two friends who work as musicians in two different parishes. One friend had a story that sounded very familiar. The older parishioners die, and when their middle-aged children come to bury them, they're completely lost during the funeral. They...

Nov. 25, 2014 - Jean-Marie Guénois, the religion correspondent for Le Figaro (and an old friend), has tweeted several perceptive observations about the Pope's visit to Strasbourg today. Guénois has been a member of the Vatican press corps for more than 20 years, and been aboard the papal plane for more than 50...

Nov. 25, 2014 - If you are convinced the Pope Francis has made a radical break from the policies and pronouncements of his predecessors, I have two challenges for you: First, read the text of the Holy Father's address to the European Parliament and pick out a sentence (other than the time-sensitive...

Nov. 24, 2014 - First Things is a journal with a proud tradition of fostering intellectual debate. (Remember when the late Father Neuhaus hosted a symposium on the question of whether the US government had lost its legitimacy?) Now a new editor, R.R. Reno, has stirred things up again by publishing, and strongly...

Nov. 21, 2014 - "Beauty is truth, truth beauty." But the poet Keats is wrong; that is not all we need to know in life. In an unusual and rewarding new book, Father Robert Imbelli guides readers along the path of beauty toward the realization that all truth, all beauty, and all goodness reflects the...

Nov. 20, 2014 - "The Ordinary Council of the Synod of Bishops will meet on 18 and 19 November…" Thus opens an announcement issued by the Vatican Information Service today—which is November 20. It's standard operating procedure for Vatican officials to hold a press conference to...

Nov. 18, 2014 - With the departure of Cardinal Burke from this role as head of the Apostolic Signatura, there is now not a single US prelate in a leadership position in the Roman Curia. Nor is there an American holding the #2 spot in any Vatican congregation or pontifical council (although Archbishop Augustine...

Nov. 17, 2014 - No, I don't mean the troubling "60 Minutes" interview with Cardinal O'Malley. About that, the less said, the better. If you're interested in a wide-ranging interview with an influential American cardinal who actually speaks his mind (and if you don't want to be interrupted by commercials for...

Nov. 13, 2014 - Exactly twelve years have passed since the brutal slaying of Mary Stachowicz. Seven years have passed since I suggested the opening of a formal cause for her beatification. My own opinion doesn't count for much, but Bishop Thomas Paprocki (who knew her well) agrees that "she died...

Nov. 11, 2014 - In the quiet little New England town where we live, we've just been through an unusually contentious local election. The aftermath has reminded me of an important lesson that I learned years ago. When the votes were counted in our local contests, one losing candidate issued a gracious statement...

Nov. 7, 2014 - Don't look now, but the most important reform of this pontificate may have been introduced this week. Did you notice? Many nervous Catholics are still discussing the fallout from the October meeting of the Synod of Bishops, worrying that when the Synod meets again next year, there could...

Nov. 5, 2014 - "Does Pope Francis have an enemies list?" That's the eye-catching headline on John Allen's column for the Crux site. Allen notes that three bishops have recently placed under scrutiny by the Vatican: Bishops Rogelio Livieres Plano in Paraguay, Mario Oliveri in Italy, and Robert Finn in Kansas...

Nov. 5, 2014 - Don't you immediately see the problem with this headline from St. Louis Public Radio? Priest Silenced By Vatican Shares His Story If Father Tony Flannery is "sharing his story" on the air, he isn't being silent, is he? As a matter of fact, if the Irish priest is traveling across the ocean...

Nov. 3, 2014 - Surprise, surprise! When the Vatican finally released an English-language version of the final report from the Synod, the translation contained at least one blatant omission. And I bet you can't guess what effect this "error" will have on readers' understanding. Credit...

Nov. 3, 2014 - Father Frank Brennan, an Australian Jesuit who is currently teaching at Boston College Law School, is disappointed with the final document from the Synod. He was hoping for more dramatic changes. So he writes: For the moment, I would not see much pastoral point in sharing this document with...

Oct. 29, 2014 - In Time magazine (of all places), Elizabeth Dias scolds the many media outlets that gave top billing to the statement by Pope Francis that the theory of scientific evolution is compatible with Christianity. That might have been news 65 years ago, Diaz observes. But since Pope Francis was echoing...

Oct. 29, 2014 - When I'm not busy reading and writing about Catholic affairs, I spend some of free time on local civic affairs. Recently a heated controversy has broken out in the town where we live, and I have played a small role in trying to resolve it. I'll spare you the details, which are complicated and not...

Oct. 25, 2014 - A challenging column by Ross Douthat in the New York Times prompts me to clarify my thoughts on the recent Synod and especially the Pope's role in the October session. Douthat kindly links to my piece, "The Pope is not the problem," as representative of efforts by...

Oct. 23, 2014 - Thoroughly rattled by the stories that emerged from the October meeting of the Synod of Bishops, many faithful Catholics are now worried that Pope Francis is leading the Church in a dangerous direction—and perhaps even doing so intentionally. Their fears are understandable, in light of some...

Oct. 22, 2014 - The good news: Nobody has complained about inaccuracies in the English-language translation of the Synod's final document. The bad news: That's because the Vatican hasn't yet issued an English...

Oct. 21, 2014 - As I mentioned last week, Cardinal Kasper generally assumes—and rightly so-- that journalists will sympathize with his campaign to change Church teaching. So it would be foolish to ignore his insistence that his embarrassment at the Synod was caused by a dark conspiracy , and now...

Oct. 20, 2014 - The Catholic Church does not settle doctrinal questions by majority vote. And since surveys of Catholic opinion usually record the answers of any respondents who identify themselves as Catholics, we don't have many reliable indications of what faithful, practicing Catholics think, anyway....

Oct. 18, 2014 - First Cardinal Kasper claimed that he had never made those shocking comments dismissing the views of African bishops. Then we heard the conversation. Now the cardinal says that he won't comment on the taped interview because it was unauthorized and journalist Edward Pentin had not introduced...

Oct. 17, 2014 - As the Synod of Bishops continues to focus on troubled marital (and non-marital) relationships, several prominent prelates have speculated that there are probably many Catholics living in marital unions that would, on close inspection, be recognized as invalid. That suggestion cannot be...

Oct. 17, 2014 - Let's say you have two children. One of them, a little toddler, has put on 5 pounds in the past month. The other, a teenage boy, has also gained 5 pounds over the same span of time. Which one would you say is growing faster? The toddler, obviously. It's not surprising when a healthy...

Oct. 15, 2014 - Pope Francis has compared the Church to a field hospital, a place where wounded people come to be healed. Let's apply that very useful metaphor to the relatio post disceptationem, the interim document from the Synod of Bishops, and in particular to that document's call for...

Oct. 14, 2014 - Perhaps now is as good a time as any for a reminder that the official topic for this extraordinary session of the Synod of Bishops is: "The Pastoral Challenges of the Family in the Context of Evangelization." During these last 10 days we have heard a great deal about divorce,...

Oct. 10, 2014 - Speaking to the Synod of Bishops on its first day of discussions, Pope Francis urged the participants to speak out boldly, "without human respect, without timidity." The secretary-general of the Synod, Cardinal Lorenzo Baldisseri, echoed that message, saying that "discussion at the Synod is to...

Oct. 10, 2014 - Among the following groups, which does NOT require special pastoral attention and a warm welcome into every Catholic parish? active homosexuals cohabiting couples couples who are divorced and remarried (no annulment) daily communicants who do not contribute to the Bishop's...

Oct. 10, 2014 - Researchers at the University of Adelaide, Australia, are questioning whether estrogen in the environment might account for a rise in obesity and a drop in sperm count among men in affluent countries. The Daily Mail helpfully informs us that chemicals similar to estrogen can be found in PVC pipes...

Oct. 9, 2014 - [This is the first in a series of essays on the current Synod of Bishops, dedicated to the family. I should begin with the caveat that my comments are based on public reports from the Synod. The actual discussions may be developing along different lines. I hope so.] Does the Synod of Bishops...

Oct. 3, 2014 - Suppose you were arrested and told that you'd be facing criminal charges that could lead to a 12-year prison sentence. Would you say that the police were "sheltering" you? I doubt it. Yet a Boston Globe editorial complains that the Vatican is sheltering Jozef Wesolowski, the defrocked...

Oct. 2, 2014 - Anthony Esolen is always worth reading. He hits nails on heads. And he comes at his targets from unexpected angles, so that the point is pounded home almost before the reader can see where it's going. A professional football star is charged with subjecting his child to pitiless physical...

Oct. 1, 2014 - So now we know why Bishop Kieran Conry never preached about sexual morality. What about the umpteen other bishops and priests who never come near the subject? Do they, too, have something to hide? Think about it. What are the possible reasons for a pastor's silence on issues of sexual...

Sep. 29, 2014 - Bishop Kieran Conry has resigned, admitting to personal misconduct. Although he has not been specific, it seems likely that he's referring to some form of sexual misconduct. Fair enough. We don't need to know the details. But there are some things that we do know about Bishop...

Sep. 29, 2014 - The Oklahoma beheading, analysts solemnly tell us, was an act of workplace violence, not terrorism. They explain that the killer acted on his own; he was apparently not in contact with any terrorist group. Why doesn't that reassurance make us feel any better? Because if you're...

Sep. 26, 2014 - Yesterday, buoyed by the latest news from the Vatican, I concluded a happy comment by observing that with the removal of a Paraguayan bishop: The message from Rome is loud and clear: It doesn't matter what else you do; if you don't protect children from abuse, you're out. Today the Vatican...

Sep. 25, 2014 - Just yesterday I made the observation that Pope Francis has ratcheted up the intensity of the drive against clerical abuse, by authorizing the arrest and prosecution of former papal nuncio Josef Wesolowski. Today, with the removal of Bishop Rogelio Livieres Plano, the ratchet clicked several...

Sep. 24, 2014 - For Pope Benedict the first major test was Father Marcial Maciel. For Pope Francis it is the former papal nuncio (and former archbishop), Josef Wesolowski. Both Pontiffs passed the first test. Father Maciel, the founder of the Legion of Christ, was still riding high in Rome in 2005. Protected...

Sep. 24, 2014 - When asked to say a blessing at an inter-religious gathering, how many Catholic priests carefully avoid any mention of Jesus? Even a prayer offered to the "Father" might trouble adherents of those faiths that believe in a deity infinitely removed from the human estate. But "the...

Sep. 24, 2014 - An old friend recently wrote to me with a suggestion that seems so practical, it deserves broad consideration: I find in myself growing sympathy for Cardinal Kasper's concern for a "pastoral solution" to the problem of admitting divorced and remarried Catholics to Communion, and I...

Sep. 23, 2014 - Canon-law expert Edward Peters makes a compelling argument that while there may be serious problems regarding annulments, the canonical process is not the problem. Peters observes that Catholics are unhappy about annulments for two quite different reasons: There are basically two groups...

Sep. 19, 2014 - "Now let's make two things clear," President Barack Obama said in his televised address to the American people on September 10. First, he said, "ISIL [the Islamic State] is not Islamic." But that's precisely what is not clear about the Islamic State and about...

Sep. 18, 2014 - If you're a Catholic pastor—and especially if you're a bishop—today's Office of Readings, from St. Augustine's sermon On Pastors, isn't easy to dismiss lightly. The defects of the sheep are widespread. There are a very few healthy, fat sheep – that is, those that are made strong by feeding on...

Sep. 17, 2014 - Count on it: Within a few weeks there will be a new study assuring women that they should not worry about links between the Pill and multiple sclerosis. The question in my mind, however, is whether women of child-bearing age will have time to not worry about the possible connection between the...

Sep. 15, 2014 - All too often, debates about family planning proceed from the assumption that the Pill is foolproof. Not so. A useful article in the New York Times, complete with an informative graph, compares the effectiveness of various forms of family planning over long periods of time, and makes an...

Sep. 15, 2014 - Cardinal Theodore McCarrick began a speech to a Muslim group with the traditional Islamic invocation: "In the name of God, the merciful and compassionate," according to a report by the Daily Caller. The retired Archbishop of Washington also used a traditional Islamic formula in a reference to...

Sep. 12, 2014 - For the record, Senator Ted Cruz was not "booed off the stage" when he addressed a Washington conference on persecution of Christians in the Middle East. He left the stage voluntarily. Yes, the Texas senator was booed. And yes, the reaction to his comments was impolite. (Conference...

Sep. 10, 2014 - Speaking with John Allen of Crux about the question of whether pro-abortion Catholic politicians should be denied the Eucharist, Cardinal Timothy Dolan said that the American bishops have left that argument behind. "Most don't think it's something for which we have to go to the...

Sep. 8, 2014 - Calls for the resignation of Cardinal Sean Brady began to circulate in Ireland early in 2010. But the Primate of All Ireland resisted the pressure, saying that he planned to serve (note the verb: serve) until reaching the normal retirement age. And so he did. Now the Pope has accepted Cardinal...

Sep. 4, 2014 - There are times when the public influence of Catholicism waxes, and times when it wanes. Sometimes everyone wants to participate in Catholic celebrations, and sometimes the majority wants to keep Catholics out of civic affairs. Right now we're living through a time when the public...

Sep. 4, 2014 - You don't honor a saint by encouraging a sin. No doubt there have been homosexual persons marching down Fifth Avenue every year in the St. Patrick's Day parade. There was never any ban on their participation; there was no test of sexual orientation for marchers. But next year the...

Sep. 1, 2014 - When pundits set out to criticize the Catholic Church, they sometimes expose more about their own preconceptions than about the alleged failures of the hierarchy. Consider: In a highly tendentious Time essay about tensions between the Vatican and American women religious, Jo Piazza begins with...

Aug. 29, 2014 - Going into the long Labor Day weekend, here are a few thought-provoking editorial columns: David Quinn, writing in the Irish Independent, argues that "Commercial surrogacy is a disaster and must be banned ." He illustrates his point with a few of the tangled legal issues that inevitably arise...

Aug. 29, 2014 - Faced with the savage violence of the Islamic State (ISIS), Christians can be tempted toward two unhelpful emotional reactions. On one extreme is the thirst for vengeance. If Muslims extremists kill innocent Christians, intemperate voices suggest that we should kill innocent Muslims. Then we,...

Aug. 28, 2014 - Vatican journalist John Thavis makes an interesting observation about today's news that Pope Francis has appointed Cardinal Antonio Cañizares Llovera, the prefect of the Congregation for Divine Worship, to become Archbishop of Valencia. That appointment, Thavis notes, "violated the age-old Roman...

Aug. 27, 2014 - Stella Morabito, who has been writing perceptive commentary for the Federalist site on the dangers of the trans-gender movement, has made another important contribution with her observation that radical feminists, of all people, are violently opposed to this, the latest offensive of the sexual...

Aug. 27, 2014 - Have you ever taken a good look at the flag of the European Union. Twelve stars, forming a circle against a blue background. Does that remind you of anything? Philip Jenkins, in a fascinating piece for Aleteia, makes the connection to the Book of Revelation (12:1), and the woman "clothed...

Aug. 27, 2014 - Full disclosure, part I: If you come visit the Lawlers, you'll notice solar panels on the roof of our home. We had them installed because we thought it was a good investment—and, yes, good stewardship of resources. It made sense. Full disclosure, part II: If you are inspired by our example, and...

Aug. 22, 2014 - From Germany and the Frankfurter Allgemaine Zeitung, via England and The Tablet, comes news that many German Catholics who have divorced and remarried are now formally leaving the Church "because they are afraid that church authorities will find out that they have remarried in a register...

Aug. 21, 2014 - Have you noticed that when you go to Confession these days, you wait longer in line? I thought perhaps this was happening only in my parish, but friends elsewhere report a similar phenomenon. A friendly priest, with whom I chatted recently, reports that he's long been in the habit of bringing...

Aug. 20, 2014 - When Pope Francis said that armed intervention is justified to stop the slaughter of Christian refugees in Iraq, he made a distinction that is often missed, I'm afraid, in American discussions of warfare. After saying that "it is licit to stop the unjust aggressor," the Holy...

Aug. 19, 2014 - From his temporary lodging in Erbil, Iraq, the Chaldean Catholic Archbishop Amel Nona of Mosul sent a grim warning to the West, in an interview with the Italian daily Corriere della Sera. His words speak for themselves. Our sufferings today are the prelude of those you, Europeans and Western...

Aug. 19, 2014 - Secular journalists frequently get things wrong when they report on the internal affairs of the Catholic Church, and for some reason British journalists have a particular bad track record in that respect. But rarely does a secular outlet get a story so thorough muddled as this BBC report on the...

Aug. 18, 2014 - Samuel Gregg of the Acton Institute offers another balanced reflection on the immigration controversy, noting that the Church encourages affluent societies to show generosity toward migrants, while demanding that migrants respect the laws and norms of the societies that accept them. But...

Aug. 12, 2014 - Several internet sites are reporting that Pope Francis has endorsed the US bombing campaign in Iraq. Those reports are inaccurate. Some leading Church officials—not including the Pope—have spoken in support of military action to prevent the continued slaughter of Christians. But...

Aug. 11, 2014 - Back sometime around 1970, a mischievous pollster conducted a 3-question survey that conclusively demonstrated the ignorance of American voters. Similar polls have been taken several times since then, always with the same result. The three questions go like this: Are you satisfied or...

Aug. 1, 2014 - Next time someone asks you why we need reform of the Roman Curia, you might point out that it took the Congregation for Divine Worship (CDW) nine years to decide that the Sign of Peace should be exchanged with dignity. How difficult is it to imagine an organization efficient enough to reach that...

Jul. 31, 2014 - For an apostolate dedicated to helping people live out the Christian virtue of chastity despite a same-sex attraction, "Courage" is a particularly apt name, for two reasons. In our sex-saturated society, it takes some courage to say that one might have sexual urges that should...

Jul. 31, 2014 - For a Christians, it seems, immigration is—or should be—a complicated issue. On the one hand, charity compels those of us who are comfortable to help those who are in need, including those who seek to escape from poverty, crime, or persecution. On the other hand, a legitimate concern...

Jul. 29, 2014 - A long-overdue reform of the Vatican's media operations is still only in the planning stages, yet the "Pope Francis effect" has already become evident in the way the Vatican handles the news. Take a look at today's statement from the Vatican Information Service (VIS),...

Jul. 24, 2014 - A Missouri judge observes that when the Kansas City diocese suggests that it might want to reconsider an agreement with sex-abuse victims, it "sends a bad message." It sure does. Yet it's a message that Church leaders keep sending. In Minnesota, another judge rejected a...

Jul. 22, 2014 - You might think that, when a state law is struck down as unconstitutional, by a 9-0 decision of the US Supreme Court, the legislators who passed that law would feel chastened. Not in Massachusetts. Reacting with almost comical haste to the unanimous Supreme Court decision that overturned a...

Jul. 22, 2014 - Just as American Catholic bishops were volunteering to help President Obama—by handling the thousands of children from Central America who are entering the US illegally—the White House has announced that the President doesn't want help from the Catholic Church. How else should...

Jul. 15, 2014 - In the messy aftermath of yet another papal interview, how shall I explain what went wrong? There were so many different problems, it's hard to know where to begin. One might start with the odd habits of Eugenio Scalfari, the veteran Italian journalist who has now had three such sessions...

Jul. 14, 2014 - Back in October a 90-year-old Italian journalist published an "interview" in which he published some provocative quotations from Pope Francis. Only later did we learn that he hadn't taken notes, and the "quotations" were reconstructed from his own memory of the...

Jul. 11, 2014 - "World Cup final pits Pope Francis versus retired Pope Benedict," shouts the headline on the CBC site. Hmm. A 77-year-old man with a limp against an 87-year-old man with a cane. Playing soccer. No offense to either Pontiff, but if that's what they're showing on TV this Sunday, I think I'll...

Jul. 10, 2014 - Something's seriously wrong with the headline on this story: Birth control pills may damage women's fertility, experts say If you take blood-pressure pills, and find that your blood pressure is lower, you aren't upset, are you? I mean, the purpose of blood-pressure pills is to suppress blood...

Jul. 10, 2014 - A flood of important recent news stories, many of them calling for some careful analysis, has left me with little extra time in the past week or two. So instead of commenting on some of the thought-provoking articles that I have found on other sites, I have set them aside for future notice. Now...

Jul. 8, 2014 - "Let me be absolutely clear," wrote Justice Sonia Sotomayor, in her vigorous dissent from the Supreme Court's ruling in the Wheaton College case. "I do not doubt that Wheaton genuinely believes that signing the self-certification form is contrary to its religious beliefs....

Jul. 4, 2014 - So I guess all Americans face a choice. If you're not prepared to wage all-out war on women's reproductive powers, you're engaged in a war on women. By the same logic, if you learn that a certain pesticide prevents trees from bearing fruit, and you urge the government not to...

Jul. 1, 2014 - In the aftermath of the Hobby Lobby decision, feminists have complained that the Supreme Court has made it impossible for women to control their own fertility. Am I missing something? The Catholic columnist Michael B. Dougherty reacted to the ruling—or rather to the panicky...

Jun. 30, 2014 - In a Boston Globe column decrying what she sees as the negative effects of the Supreme Court decision that struck down a Massachusetts law establishing a 35' "buffer zone" outside abortion clinics, Yvonne Abraham suggests that sidewalk counselors impose terrible burdens on...

Jun. 26, 2014 - Two of Rome's most influential Vatican-watching journalists have recently offered different perspectives on how Pope Francis has changed Vatican diplomacy. Andrea Tornielli of La Stampa observes that when this Pope has traveled abroad, the destinations that he has chosen indicate his...

Jun. 24, 2014 - All my life I have wanted to play shortstop for the Boston Red Sox, and at last my dream will come true! I am in the starting lineup for tonight's game, which will be played on the field behind the library. We'll be using a Wiffleball, and playing with 4 men on a side, in accordance with the new...

Jun. 24, 2014 - Sometimes the misleading news reports about the Catholic Church are disturbing. Other times, they're merely comical. Take for example this entry from KTVI, the Fox affiliate in St. Louis: Catholic priests to vote on whether married men can be ordained It turns out that the...

Jun. 23, 2014 - The subhead for wild diatribe against Pope Francis on the Salon site gives you a pretty accurate indication of what to expect: Don't buy his populist rhetoric. The new pope is every bit the sexist homophobe as his predecessors Anna March is an angry, angry woman. She has just discovered...

Jun. 23, 2014 - The Associated Press has issued a correction for stories that ran earlier this month, reporting that several hundred babies had been buried, unbaptized, in a septic tank near an Irish orphanage. The correction reads in part: The Associated Press incorrectly reported that the children had not...

Jun. 19, 2014 - Do you want to know what I think about climate change? You shouldn't. My formal training in the sciences ended 45 years ago, with an introductory course on geology. I do not attend scientific conferences; I do not read scientific journals. I do not understand the methodologies of...

Jun. 18, 2014 - Recent days have seen a new flurry of speculation about the health of Pope Francis. Last week he cancelled a few audiences and postponed others as he rested to recover from a "mild indisposition" after a tiring week of public events. Early this week he postponed another audience, later...

Jun. 16, 2014 - Nancy Pelosi—who recently accepted an award named after a notorious racist and eugenicist, and bestowed by the America's largest abortion provider—is now chiding her archbishop for his failure (in her eyes) to show that "every person is a child of God, possessed of the...

Jun. 13, 2014 - With his customary bravado, Bill Donohue of the Catholic League claims that "Archbishop Carlson Has Been Framed" and says that criticism of the archbishop's testimony (including mine, presumably) can be attributed to "malice, ignorance and laziness." Strong words....

Jun. 12, 2014 - For the past month or so we've been hearing a great deal about an Italian nun who made herself a pop star. Here's an opposite case: a young Spanish woman who is a star, but has decided to become a nun. As I've said before, I wish Sister Cristina Scuccia...

Jun. 10, 2014 - Please, Archbishop Carlson, don't insult our intelligence, and we won't insult yours. You have testified, under oath, that in the 1980s it was not clear to you that sexual abuse of children was a crime. Do you expect us to believe that? Do you want us to believe it? If you...

Jun. 6, 2014 - It's 70 years since D-Day, and it's 30 years (believe it or not) since President Ronald Reagan delivered his memorable speech in Normandy about "The Boys of Pointe du Hoc." If you've never seen it—or haven't seen it recently—it's well worth a few minutes, as a reminder of what American soldiers...

Jun. 6, 2014 - The "empty-nest divorce" threatens to become a familiar rite of passage in American life. During the first few years after graduation from college we are regularly invited to the weddings of our classmates and friends. A few more years pass, and we hear about the birth of their...

Jun. 3, 2014 - One of the most enduring visual images of the Cold War—one of the early signs that the Soviet empire was doomed—was the sight of General Wojciech Jaruzelski, the Polish strongman, literally shaking as he addressed the enormous crowd that gathered to greet St. John Paul II on his...

Jun. 3, 2014 - It's official: the bishops of the Philippines are not taking any official position on their country's new military agreement with the US. Although the statement issued by the bishops' conference is odd—the bishops are officially taking the position that they will not take a position—there is...

May. 22, 2014 - "The last temptation is the greatest treason: to do the right deed for the wrong reason." —T.S. Eliot. Harvard University President Drew Faust did the right thing when she announced that she would attend a Eucharistic holy hour on the evening when a black mass was...

May. 21, 2014 - From time to time you've probably noticed a news story on this site with the parenthetical note that the story has been "updated." Did you think, when you saw that note, that we were repudiating our earlier version of the story? I hope not. When we say that we're "updating" a story, that note...

May. 20, 2014 - I have no information about the report that Cardinal Bertone is being investigated for possible embezzlement. My hunch is that the report, aired by Bild, is vastly overblown. Still I can't help noticing that the Vatican's response is not a clear blanket denial. "There is currently no...

May. 19, 2014 - So Bishop Nunzio Galantino can't "identify with the expressionless person who stands outside the abortion clinic reciting their rosary"? Well, I can't identify with Bishop Galantino. If the people praying on the sidewalks don't look jolly, maybe it's because...

May. 15, 2014 - You know that Cardinal Kasper has advanced a proposal that seems to call for a radical change in Church teaching on marriage. You've heard that Pope Francis has praised Cardinal Kasper's new book. So you conclude, not illogically, that Pope Francis agrees with the German cardinal's proposal. I'm...

May. 15, 2014 - A young priest who participated in the Eucharistic procession across Cambridge on Monday night has an interesting perspective on the event. As excited as he was about the "big event," Father David Barnes suggests that it should remind us all to be more careful about the "little" events that...

May. 14, 2014 - Last week when I insisted (not for the first time) that Pope Francis is not going to change Church teaching on remarriage and Communion, one reader gently suggested that I might be answering the wrong question. "I believe," he tweeted, "the main concern is not that Francis will...

May. 14, 2014 - A CBS report on Roman Catholic Womanpriests in Los Angeles avoids some of the usual pitfalls, acknowledging at the outset that the Catholic Church does not recognize the women as priests. Still the report only runs a few paragraphs before tumbling into absurdity: These devout Catholics, who...

May. 13, 2014 - Against all odds, last night became a great victory for the Catholic faith in the Archdiocese of Boston. Rather than a desecration of the Eucharist, the most noteworthy public event in Cambridge was a Eucharistic procession that stretched for several blocks. At Harvard, St. Paul's church was...

May. 12, 2014 - Paul Dudley may be spinning in his grave this evening. An astonishing event will be happening at Harvard. No, make that two astonishing events. Dudley, who was attorney general of Massachusetts some 300 years ago, endowed a series of annual lectures at which a leading religious scholar was to...

May. 10, 2014 - Ross Douthat, whose thoughts prompted one of my several recent reflections on the Kasper proposal, has continued the discussion with another good post, in which he asks and tentatively answers this important question: When it seems that the pope is considering what seems like a doctrinal...

May. 9, 2014 - Commenting on the blunt scolding they recently received from the prefect of the Congregation for the Doctrine of the Faith, representatives of the Leadership Conference of Women religious have acknowledged that "mistrust has developed" in their dealings with the Vatican. And how could that...

May. 7, 2014 - In a May 5 interview broadcast by WYNC radio in New York—in which he was repeatedly identified by host Brian Lehrer as "the Pope's theologian"—Cardinal Walter Kasper made the striking statement: "The Church is not against birth control at all." As...

May. 7, 2014 - From Seattle comes this unusual story about a priest who, when removed from public ministry because of sexual abuse, ignored the order from his archbishop and continued functioning as a priest. Apparently the Seattle archdiocese only recently learned about his disobedience. But even if the...

May. 6, 2014 - In the Wall Street Journal, two former officials of the US Justice department make a powerful argument against the claim that the Vatican should be held responsible, under the UN Convention against Torture, for sexual abuse by Catholic priests. David Rivken and Lee Casey see the obvious wisdom in...

May. 6, 2014 - Some critics of Pope Francis (and some critics of yours truly) seem to think that it's only a matter of time before Pope Francis endorses the the Kasper proposal, and gives the green light for Catholics who are divorced and remarried to receive Communion. Some traditionalists are already...

May. 5, 2014 - Gene Robinson is now the first member of the Episcopalian hierarchy who has divorced one partner of each sex. So he speaks from experience, if not from authority, when he offers this curious testimony to the revised understanding of marriage: Love can endure, even if a marriage...

May. 2, 2014 - In Columbus, Ohio, a campaign of door-to-door evangelization, conducted by a small group of religious sisters from Mexico, has produced remarkable results in bringing lapsed Catholics back to church. Working in Hispanic neighborhoods, the sisters bring a contagious enthusiasm for the faith, Father...

May. 2, 2014 - For several months now, on my daily tours through the Catholic blogosphere, I've read posts by the persistent critics of Pope Francis: the people who are appalled, outraged, and insulted by nearly every statement the Holy Father makes. It's disheartening to see so many Catholics who jump at each...

May. 1, 2014 - The Pope's Twitter message for today is: I ask everyone with political responsibility to remember two things: human dignity and the common good. Thus far I haven't seen anyone, on the Catholic right or left, claiming that this is a radical departure from traditional Church teaching. But...

Apr. 29, 2014 - Writing for the National Catholic Reporter (I know, I know), Sister Maureen Fiedler reports on an interview with Francis Rooney, who served as US ambassador to the Holy See under President George W. Bush: I asked Rooney specifically about the Iraq War because the Vatican was strongly opposed...

Apr. 29, 2014 - On his New York Times blog, Ross Douthat has an excellent summary of the debate among Church leaders about admitting divorced and remarried Catholics to Communion. If by chance you haven't been paying attention to this discussion, or if (more likely) you know someone who wants to be brought...

Apr. 28, 2014 - Robert Reilly, who gave us The Closing of the Muslim Mind, which I described as "the most enlightening book of 2010," has done another great service by applying the lessons of that important work to the field of inter-religious affairs. The Prospects and Perils of Catholic-Muslim...

Apr. 28, 2014 - How soon they forget. At the funeral of Pope John Paul II, when hundreds of people in St. Peter's Square began shouting, "Santo subito!," I didn't hear dissenting voices. Certainly the huge crowds in Rome testified to the love that the Catholic faithful bore for him. But his influence was not...

Apr. 28, 2014 - Today's comment on the Pope's Twitter account has economists all excited. In the English-language version, the comment is: "Inequality is the root of social evil." That's a fairly radical statement, as an a piece of economic analysis a very simplistic one. But before economic conservatives go...

Apr. 24, 2014 - At times, rather than reporting all the known facts about a news story, it would be easier to report all the things we don't know. The Pope's telephone conversation with a woman in Argentina is a conspicuous example. We know that Pope Francis spoke with Jaquelina Lisbona. That much has been...

Apr. 16, 2014 - In a quiet development, unnoticed by the major media, the the birth rate in Russia has inched higher than in the US. Thirty years ago the Soviet Union was a crumbling empire. At the time, most people in the West did not notice its internal decay. But the nation's fertility rate, well below...

Apr. 16, 2014 - In the years since he deserted the priesthood, James Carroll has contributed dozens of op-ed columns attacking the Church in the pages of the Boston Globe. Like an angry young man who posts embarrassing photos of his ex-girlfriend on the internet, Carroll seems determined to persuade the outside...

Apr. 11, 2014 - Stella Morabito has done us all a real service, with her readable and cogent analysis of the drive for same-sex marriage, now appearing on the Federalist site. This whole argument isn't really about allowing homosexuals to marry, Morabito explains. It's about abolishing marriage as an...

Apr. 10, 2014 - How can you tell that Holy Week is approaching? Well, I hope that you've been observing Lent, and that you always keep an eye on the liturgical calendar. But even if you don't, you can tell we're getting close to Easter because a secular publication has given prominence to a...

Apr. 10, 2014 - Charlotte's Bishop Peter Jugis has finally issued a statement regarding the unseemly controversy at Charlotte Catholic High School. In that statement the bishop clearly affirms the teachings of the Catholic Church. But he does not affirm Sister Jane Dominic Laurel, whose presentation of...

Apr. 8, 2014 - Catholic schools are free to operate in Ontario, as long as they don't provide religious education. That's the message that seems to be coming from the Ontario Superior Court, which has ruled that Catholic high schools cannot require students to attend Mass. In its immediate impact, the...

Apr. 7, 2014 - We still don't know exactly what Sister Jane Dominic Laurel said at Charlotte Catholic High School to provoke such an angry reaction. No recording has been produced; no text of her talk has been released. We have only second-hand reports. We do know that the school and the Charlotte...

Apr. 3, 2014 - Some of my friends are shocked that President Obama, on his return to DC after a visit with Pope Francis, gave a set of rosary beads blessed by the Pontiff to Rep. Nancy Pelosi, the lawmaker honored by Planned Parenthood for her "outstanding contributions to the reproductive health and...

Apr. 1, 2014 - Hats off to Archbishop Wilton Gregory for making a simple, sincere, manful apology when he realized that he had caused scandal by spending over $2 million on a new residence. The archbishop could have attacked his critics, saying that the complaints about his building plans were motivated by...

Mar. 31, 2014 - This past weekend I learned—in one case very belatedly—about the death of two great men, from very different walks of life. Senator Jeremiah Denton was a war hero before he became a US Senator. The bravery that he displayed while a POW in Vietnam was so striking that in its...

Mar. 31, 2014 - Yet again an accounting of sex-abuse charges against American Catholic priests shows that 80% of the reported victims were male, with the largest number of victims coming from the 10-14 age group. What do you call a man who makes adolescent boys the object of his lust? To control the language...

Mar. 28, 2014 - In the the Hobby Lobby case, a key question facing the Supreme Court is whether a corporate enterprise qualifies for the same religious-freedom protections as an individual. At first glance that seems a very simple question. It is a long-established principle of Anglo-American law, set forth...

Mar. 28, 2014 - This week Pope Francis met with the leader of a nation whose proud tradition of democratic government is now endangered by a crippling national debt—a nation whose political leaders have done nothing to alleviate that debt, despite repeated warnings from abroad. The next day, the Pope...

Mar. 27, 2014 - Speaking to reporters after his meeting with Pope Francis, President Obama said that Church concerns about religious freedom and individual conscience were "not really a topic of conversation" during the exchange. That's funny. The Vatican summary of the discussion mentioned "questions of...

Mar. 26, 2014 - Count on it: Immediately after tomorrow's meeting between Pope Francis and President Obama, the spinmasters of the Obama administration—the same talented propagandists who successfully portrayed an inexperienced junior senator as a political savior—will be working furiously to...

Mar. 25, 2014 - The Society of Jesus has released an internal census, showing that there were 12,298 Jesuit priests in the world last year, and 17,287 members of the Society as a whole. In 1975, those figures were 20,627 and 28,856, respectively. Under normal circumstances we'd call that a steep decline....

Mar. 24, 2014 - Now that Pope Francis has named the members of the Pontifical Commission for the Protection of Minors, I think it's relevant to mention the question that I raised when the Holy Father first announced plans for the commission. The post that follows originally appeared last December...

Mar. 24, 2014 - During the past week, at least 100 people have sent me links to stories about the nun who has wowed a TV audience with her singing on the Italian version of the popular show, The Voice. Great. Wonderful. I hope she wins. If your cousin goes on that show, I hope he wins, too. But please...

Mar. 20, 2014 - Is a Catholic politician morally obligated to oppose the legal distribution of contraceptives? That question has come to the fore because of a surprisingly contentious Congressional campaign in Virginia. Austin Ruse presented the argument to readers outside Virginia in February, with a Crisis...

Mar. 19, 2014 - Stop me if you've heard this one. A judge has ordered a Catholic archdiocese to release documents pertaining to the handling of sex-abuse cases. You already know that story, right? But wait; I'm talking about today's headline story, not the story that appeared last month or...

Mar. 19, 2014 - Edward Peters has done it again. My favorite canon-law blogger, again addressing the pressure for a change in Church doctrine regarding the indissolubility of marriage, wraps us another simple but informative post with an unanswerable question: "what do we suddenly know about marriage, human...

Mar. 14, 2014 - In the Light of the Law, the blog run by canon lawyer Edward Peters, is always informative and sometimes more. This post, on the "gathering storm" over the possibility that divorced and remarried Catholics might be admitted to the Eucharist, is more. Peters...

Mar. 13, 2014 - Among the many articles that I have seen assessing the first year of this pontificate and attempting to explain the unusual appeal of Pope Francis, my favorite is this one by Father Bernardo Cervellera, the director of the AsiaNews service. A missionary priest and a veteran Vatican observer,...

Mar. 13, 2014 - On the anniversary of the papal election, John White has an interesting post on the Catholic Vote site, with an exhaustive list of all the Church teachings that have changed during the first year of this pontificate. If you get your information from Rome via the secular media, you might find...

Mar. 12, 2014 - Ask a dozen Catholics drawn at random from a typical American parish, and all twelve will tell you that the faithful are no longer expected to abstain from meat on Fridays, except during Lent. Not so. "Abstinence from meat, or some other food as determined by the Episcopal Conference, is...

Mar. 10, 2014 - If you say that you're not going to judge someone, can you then say "Bravo" about his public statements? Isn't it perfectly acceptable to judge someone's public statements (as opposed to his private actions, or the state of his soul)? And isn't...

Mar. 7, 2014 - What do you do with a religious order that has lost its mission? In a revealing interview last week with the Catholic News Service, the new leader of the Legionaries of Christ spoke about how the order's founder, the late Father Marcial Maciel, had covered up his criminal...

Mar. 6, 2014 - Pay close attention to the latest news about the effort to convene a meeting of all the patriarchs of the world's Orthodox churches. This could be a truly historic development. "The All-Orthodox Council has not convened for more than 1,000 years," remarks the Interfax news...

Mar. 5, 2014 - Seven months before the Synod of Bishops meets to discuss pastoral care for the family, one can easily foresee how the mass media will cover the prelates' discussion. It is not easy to predict which themes will emerge as most prominent in the Synod fathers' debates. But it is very easy...

Mar. 3, 2014 - Here's an insightful and sobering op-ed column by Ross Douthat of the New York Times, who fears that the US Supreme Court will eventually follow "the logic of its own jurisprudence" and redefine marriage to include same-sex couples. Starting out from that grim prediction, Douthat predicts...

Feb. 28, 2014 - In an interesting piece that appears today on The Catholic Thing, Father Mark Pilon makes an interesting point about the collapse of catechesis in Germany. The same point might apply in the US and other countries as well. As you will recall, the German bishops have announced that most...

Feb. 28, 2014 - The "news item" that follows is not accurate. I have taken an actual lead paragraph and altered it in a small but critically important way, which I will disclose below. In a new study, researchers found an increased risk of multiple sclerosis (MS) among women who have taken...

Feb. 27, 2014 - Say what you will about the latest survey showing a growing public acceptance of same-sex marriage. Any such poll can be scrutinized for bias: in the wording of the questions, in the selection of prominent results. But it's impossible to ignore two clear facts: First, public attitudes are...

Feb. 25, 2014 - Bishop Robert Lynch of St. Petersburg, Florida has drawn a lot of attention with his report on how the Catholics of his diocese responded to questions about marriage and family life. The artful Bishop Lynch doesn't say that he agrees with the responses from the...

Feb. 25, 2014 - How did I miss this? A New York Times editorial stood the First Amendment on its head, and I didn't even notice. Apparently not many other people noticed, either, because it's only now been brought to my attention by a friend, three weeks later. Does that mean people have stopped paying attention...

Feb. 24, 2014 - Do you have a parish, school, club, or other group that might be looking for a speaker sometime at the end of May? I don't travel often, but I'll be in Oklahoma at the end of that month (exact dates not yet certain) to give a couple of talks. I'd be happy to add another date or...

Feb. 24, 2014 - As the October meeting of the Synod of Bishops draws near, we'll hear more and more about one question: Whether Catholics who are divorced and remarried should be allowed to receive the Eucharist. Clearly this is the question on the minds of reporters, the question being posed by liberal bishops,...

Feb. 20, 2014 - During a sacramental confession, a priest says something to which the penitent objects. The penitent lodges a complaint. The priest, bound by the seal of confession, cannot defend himself; he cannot say anything at all. If the angry penitent can find someone willing to listen to his complain, it...

Feb. 20, 2014 - St. Peter's basilica is enormous. I wonder how many American Catholics assume that, just as the Vatican basilica is larger than their diocesan cathedral, the Vatican bureaucracy must also be much larger than the diocesan staff. Not so. Actually the Vatican is a relatively lean operation. Although...

Feb. 17, 2014 - In his official debut as a columnist for the Boston Globe, John Allen, the longtime Vatican correspondent for the National Catholic Reporter, remarks that (to quote the headline) "Legionaries are Pope Francis' problem now." It's a fair point. The scandal within the Legion of Christ festered...

Feb. 17, 2014 - Newark's Archbishop John Myers was handled roughly by the media last year. First there were the stories about a priest who, after a plea-bargaining agreement that he would not work in youth ministry, was in fact involved with youth ministry. Then the stories about the $1.35 million the Peoria,...

Feb. 14, 2014 - TheMediaReport.com is offering 5 practical suggestions for journalists covering the sex-abuse story as it relates to the Catholic Church. TheMediaReport is a site that doggedly defends the Church against accusations, and in some cases, I think, ends up defending the indefensible. But in this case,...

Feb. 14, 2014 - "Brain-Dead Woman Gives Birth To Son," reads the news headline. It's a nice story, on the surface, about life emerging from the shadows of death. But there's something wrong with the headline, don't you think? A dead woman can't give birth. Dead people...

Feb. 12, 2014 - "There are signs," observed Muammar Qaddafi in 2006, "that Allah will grant Islam victory in Europe—without swords, without guns, without conquests." Qaddafi himself is now dead, the victim of the Islamic fervor he helped to arouse. But his prophecy may be coming true...

Feb. 12, 2014 - Critics of the Vatican (and concerned friends, for that matter) have reason to keep a close eye on the Dominican Republic in the coming weeks, as I explained yesterday. So it was alarming, at first, to hear that the bishops of that country altered a group photo, to make the former papal nuncio,...

Feb. 11, 2014 - Reacting vigorously to a nasty public attack by a hostile UN committee, Vatican officials have repeated that the Holy See has nothing to hide on the issue of sexual abuse. That's good to hear. But after a decade of scandal, a skeptical world wants to see action to back up those...

Feb. 7, 2014 - The life of consecrated religious communities worldwide "is really enjoying good health at this moment," Archbishop José Rodriguez Carballo, the secretary of the Vatican's Congregation for Religious, has reported. His evidence? The archbishop told an EWTN interviewer that in his travels...

Feb. 6, 2014 - The UN Committee on the Rights of the Child, which has instructed the Vatican on proper treatment of children, includes representatives from Ghana, Ethiopia, Malaysia, Russia, and Sri Lanka. Would you rather have your child raised at the Vatican or in one of those countries? The UN...

Feb. 4, 2014 - Yesterday I called attention to a very perceptive critique, by Bishop James Conley, of the Rolling Stone cover story about Pope Francis. The purveyors of pop culture aren't interested in reporting what Pope Francis thinks, Bishop Conley warned; they're interested in promoting...

Feb. 3, 2014 - Bishop James Conley of Lincoln, Nebraska has a brilliant little piece on the First Things site, explaining how secular culture seeks to exploit the popularity of Pope Francis. Using the cover story in Rolling Stone as an example, Bishop Conley remarks that the magazine's coverage is loaded with...

Jan. 30, 2014 - How should a news service like CWN, dedicated to providing a Catholic perspective on current events, handle a story like this one, about a reported exorcism in Gary, Indiana? It is a complicated story, with a very confused religious background. There are hints of dabbling in the occult,...

Jan. 28, 2014 - Have you seen the new issue of Rolling Stone, with a picture of Pope Francis on the cover? If you have, then you've already derived every possible benefit from the magazine's profile of the Holy Father. The picture is accurate. That really is a shot of Pope Francis. The article...

Jan. 23, 2014 - Pope Francis came into office with a clear mandate to clean up corruption in Rome. He's working on it, but there's a great deal still to be done. For instance: Msgr. Nunzio Scarano, who was arrested last year for attempting to bring €20 million into Italy illegally, now...

Jan. 22, 2014 - Introducing a friendly interview with Cardinal Sean O'Malley, the Boston Herald notes that the cardinal will be attending the March for Life, then continues: "And although he and the Church are pro-life, there's a little-known, compassionate outreach program the Catholic Church runs for women who...

Jan. 21, 2014 - Dozens of professional journalists, particularly in the vicinity of Washington, DC, are showing early signs of a strange illness that strikes, oddly enough, at exactly this time each year. The illness causes restricted vision, so that reporters fail to notice large-scale events. The disease—to...

Jan. 21, 2014 - Where do you stand on the Trans-Pacific Partnership agreement? You don't have a clue? Didn't know that such an agreement had been proposed? Have no idea what it includes? Just hearing about it for the first time? Then you're with me. Maybe you're familiar with the...

Jan. 20, 2014 - Some thoughts on the story that AP broke late Friday afternoon, reporting that Pope Benedict had approved the laicization of nearly 400 priests during the last 2 years of his pontificate: This is only the tip of the iceberg—but not in the way you might think. The AP story covers just...

Jan. 20, 2014 - If you enjoy the sound of reassuring words, President Obama's proclamation for Religious Freedom Day might satisfy you. But if you think actions speak louder, these are troubling times. Governor Andrew Cuomo of New York has declared that pro-lifers and defenders of marriage are not welcome in...

Jan. 17, 2014 - What does it mean to be "in communion" with the Church? The phrase is not often used among American Catholics, but it is highly relevant to ecumenical discussions. We say that we are not "in communion" with the Orthodox churches. We profess essentially the same faith,...

Jan. 17, 2014 - If someone stands on a public sidewalk, praying quietly, and occasionally offering help to passersby, what do you call her? A protester. Check the 2nd photo (scroll down a bit) in this Wall Street Journal story about the McCullen v. Coakley Supreme Court case. And this is the Wall...

Jan. 16, 2014 - Yesterday the US Supreme Court heard oral arguments in the case of McCullen v. Coakley, a challenge to the "bubble zone" law that bars pro-lifers from coming within 35' of any abortion clinic in Massachusetts. It's an interesting case, and if the justices' questions...

Jan. 15, 2014 - Back in September, Damon Linker wrote in the New Republic that liberal Catholics were likely to become disillusioned with Pope Francis, because the Pope was not likely to change Catholic doctrines. Now, writing in The Week, he reports that he's even more concerned, because liberal Catholics...

Jan. 14, 2014 - Another American diocese filing for bankruptcy? Ho-hum. That's become fairly routine, hasn't it? Yes, but look again. Stockton's Bishop Stephen Blaire announced that bankruptcy was the only realistic choice for the diocese, because of the sex-abuse scandal. As he put it: Very simply, we are...

Jan. 13, 2014 - It was no surprise when Pope Francis named the first cardinals of his pontificate at his Sunday public audience. And considering how often the Holy Father had tossed aside conventional thinking, his choices were not terribly surprising, either. As expected, the Pope's 19 selections...

Jan. 13, 2014 - Which is more pathetic: the suggestion that it's big news that Pope Francis condemned abortion? Or the suggestion that he denounced abortion in order to satisfy conservative Catholic critics? The former implies—absurdly—that we previously weren't sure where the Holy Father stood on the killing of...

Jan. 10, 2014 - The old Christian injunction to "hate the sin, love the sinner" no longer cuts it, Mary McAleese has announced. The former Irish president explains: "If you are a so-called sinner, who likes to be called that?" Since active homosexuals don't want to be called sinners, McAleese concludes that...

Jan. 10, 2014 - Sometime soon-- it could be at his Sunday audience-- Pope Francis will reveal his first appointments to the College of Cardinals. The Holy Father has already announced that the red hats will be distributed at a consistory on February 22. Traditionally the Pontiff has identified the new...

Jan. 10, 2014 - Pope Francis continues to surprise us, speaking in ways that we don't expect from a Pontiff. For those who are trying to understand his way of thinking, here's one more thought to keep in mind: Both Popes John Paul II and Benedict XVI were accomplished scholars, who taught for years at...

Jan. 9, 2014 - "Is the Pope a Catholic?" That question is supposed to be a joke. But recently there has been so much overheated speculation about the Pope's statements and intentions, David Gibson of RNS takes the question seriously, almost, in an interesting analysis column entitled Yes, the pope is still...

Jan. 6, 2014 - Here are two short opinion pieces that are well worth reading: For National Review, Matt Bowman analyzes the legal argument put forward by the Obama administration in its battle against the Little Sisters of the Poor, and concludes that the argument is not only weak but...

Jan. 6, 2014 - In June 2013, Pope Francis said that he longed for a Church "without a life of its own." He explained that curious remark by saying that ideally the Church should live only the life of Christ. The Church, he said, should be "the mysterium lunae which has light from her Bridegroom...

Jan. 3, 2014 - In his list of list of the most under-covered Catholic stories of 2013, John Allen of the National Catholic Reporter puts an interesting one in the top position: 1. Benedict the revolutionary He's right: right that Pope Benedict was in some respects a revolutionary, and even righter that...

Jan. 2, 2014 - When roughly half of all marriages end in divorce, is it reasonable to expect that couples are preparing for marriage with a proper understanding of Christian matrimony? When surveys show that most Catholics do not believe in (or at best do not understand) the Real Presence, is it logical to...

Dec. 31, 2013 - In the military world, no effective force ever tolerates traitors, deserters, or informers. Today, in the midst of our "culture wars," the Catholic Church can ill afford to wage a two-front battle: against militant secularists on one hand and renegade Catholics on the other. The first...

Dec. 20, 2013 - Once again Catholics on both ends of the ideological spectrum are telling us that by shuffling the membership of the Congregation for Bishops, Pope Francis has done something revolutionary. Since I don't think that the Holy Father is a revolutionary—I think that one group of pundits is...

Dec. 18, 2013 - Having trouble thinking of an appropriate Christmas gift for a good Catholic friend? Let me immodestly suggest A Call to Serve, a book that I co-authored. It retells the story of the surprise resignation of Pope Benedict XVI and the election of Pope Francis. There's a quick assessment of...

Dec. 16, 2013 - Ask a dozen Americans to explain the decline in the public influence of the Catholic Church, and at least ten will say that the sex-abuse scandal is the root cause. That standard narrative is handy but it's wrong. The sex-abuse scandal did catastrophic damage to the standing of the Church;...

Dec. 11, 2013 - In a short essay explaining the choice of Pope Francis as Person of the Year, managing editor Nancy Gibbs of Time magazine writes: "He released his first exhortation, an attack on 'the idolatry of money,' just as Americans were contemplating the day set aside for gratitude and whether to spend it...

Dec. 10, 2013 - Even judged by purely human standards—even setting aside the immeasurable treasure that is the supernatural gift of faith—the riches of the Catholic tradition are staggering. Think about the literature and the oral traditions: the stories of martyrs and confessors, saints and heroes....

Dec. 9, 2013 - Over the weekend (and stretching into today's feast day), some unusually good commentary appeared online. I encourage Catholic readers to spend a few minutes with the following: Mary Ann Glendon—Harvard Law professor and former US Ambassador to the Holy See—previewed the US...

Dec. 7, 2013 - Writing on the CNN belief blog, Daniel Burke claims that in Evangelii Gaudium, Pope Francis "hinted that he wants to see an end to the so-called 'wafer wars,' in which Catholic politicians who support abortion rights are denied Holy Communion." You'll notice that...

Dec. 6, 2013 - The Common Core, Anthony Esolen writes, is "a bag of rotten old ideas doused with disinfectant; its assumptions are hostile to classical and Christian approaches to education; it is starkly utilitarian; its self-promotion is sludged up with edu-lingo, thick with verbiage and thin in...

Dec. 4, 2013 - The new president of the Catholic Bishops Conference of the Philippines has revealed that he gained inspiration from the writings of the martial-arts legend Bruce...

Dec. 2, 2013 - In the mid-17th century, the leading cause of death among the Jesuits working in North America was martyrdom. This is an abbreviated version of a chapter in a new book I am developing on building a Catholic counter-culture in a post-Christian world. Comments are...

Nov. 28, 2013 - Happy Thanksgiving! Sorry to bother you on a day when I hope you are relaxing, but with the help of a sharp-eyed reader I've discovered what seems to me a critical error in the translation of Evangelii Gaudium. (In passing let me ask rhetorically why the translation errors always seem to...

Nov. 27, 2013 - If you read Evangelii Gaudium as primarily an indictment of free-market economics, you read it all wrong. The Pope did have a good deal to say about economic matters (more on that later), but this is not an apostolic exhortation about economics. If you thought the big news was that the Pope...

Nov. 26, 2013 - The US is closing down its embassy at the Vatican. That story is all over the media today. That story is wrong. There is a story here. The Obama administration does seem to be downgrading the importance of relations with the Holy See. But the embassy isn't being closed. Before...

Nov. 20, 2013 - Proponents of women's ordination are calling attention to a fresco in the newly restored catacombs of Priscilla, saying that it shows women acted as priests in the early Church. Here's the evidence: the fresco shows a female figure with her arms raised, as if in prayer. OK, so in the...

Nov. 20, 2013 - Trained as a canon lawyer, Bishop Thomas Paprocki understands the prudence of working within the system of Church law. He is not by nature a "lone ranger"—not the sort of prelate who would ignore the rules and rubrics to make his point. Still, while other American bishops have...

Nov. 19, 2013 - In September, Pope Francis caused an international sensation when, in an interview, he said that the Catholic Church "cannot insist only on issues related to abortion, gay marriage, and the use of contraceptive methods." Instead, he proposed, the Church should emphasize "what...

Nov. 15, 2013 - This is a book about how the Catholic faith shapes American culture. We cannot read into the secret depths of human souls, so we cannot measure how much influence the faith has on individuals. But we can observe how society has changed, especially regarding the issues that the Catholic Church...

Nov. 14, 2013 - Yesterday I was running down the list of people who have asked for my prayers, and I realized that if I had unlimited funds, and could write a million-dollar check to each one of them, nobody would drop off that list. To be sure, we have friends who are in difficult financial circumstances. We...

Nov. 13, 2013 - Let me make three requests: First, if you disrupt services at a Catholic cathedral, please don't try to tell me that you're defending the Catholic faith. Second, if you shout out the Rosary to drown out prayers, please don't tell me you're honoring the Virgin...

Nov. 13, 2013 - "Pope Francis doesn't want cultural warriors, he doesn't want ideologues," Bishop Blaise Cupich of Spokane told the New York Times in an interview held during this week's USCCB meeting. Well, if you put it that way, of course; the Pope doesn't want ideologues. What sort of bishops does he...

Nov. 11, 2013 - On consecutive days, the New York Times has provided two insightful pieces on the Catholic Church: two pieces of analysis good enough to remind us why the Times was once rightly regarded as America's most authoritative news source. First there was a balanced piece of analysis by reporter...

Nov. 7, 2013 - Readers beware. The quality of reporting on the Vatican by the secular news media—never high—has plummeted to an all-time low in recent weeks. Scarcely a day goes by without some sensational new headline. The Pope is going to appoint a female cardinal! He's going to poll the...

Nov. 5, 2013 - On the Catholic Culture site today we're launching another chapter—the 6th—from the forthcoming book, When Faith Goes Viral. This month's entry—which I wrote myself, with a lot of help from friends who have spent time in Russia—tells an unusual story about...

Oct. 30, 2013 - Did the NSA spy on the Vatican? We don't know, really. We only have one report, published by an Italian magazine, claiming that the NSA monitored cardinals' phone calls. The White House isn't talking about it, and the Vatican claims to be unconcerned. But if you are a...

Oct. 30, 2013 - If you haven't already seen the video of the little boy who attached himself to Pope Francis during a public audience, wouldn't let go, decided to become an usher, and eventually made himself comfortable on the papal throne—don't miss...

Oct. 25, 2013 - Here's a delightful tidbit from the Catholic News Service, courtesy of L'Osservatore Romano. Pope Francis enjoys movies. But since he didn't own a television set while he was Archbishop of Buenos Aires, he would arrange to have DVDs sent to the local Catholic TV station, where he would screen...

Oct. 25, 2013 - Very few people, I trust, would dispute my contention that Catholic influence has declined precipitously in American society over the past 50 years. No American prelate commands a prime-time television audience, the way Archbishop Fulton Sheen delighted millions with his preaching a generation...

Oct. 24, 2013 - "Three-quarters of U.S. Catholics support pope's Vatican reform," reads the headline on a Pew Research Center report. That's nice. But not 1% of American Catholics know what the Pope's reforms will be, since he hasn't announced them yet. Read a bit more...

Oct. 23, 2013 - When Pope Francis announced that the Synod meeting of 2014 will be devoted to the family, dozens of analysts reported that the Pope was opening the door to the possibility that Catholics who are divorced and remarried might be allowed to receive Communion. Then when the prefect of the CDF...

Oct. 22, 2013 - On October 21, the state of New Jersey began recognizing same-sex marriages, and Salon rushed out with a celebratory headline: Retired Catholic priest officiates midnight vows for gay couples in New Jersey Who is this man, described by Salon as a "retired" Catholic priest? The...

Oct. 22, 2013 - Anthony Esolen makes an interesting argument against Prohibition: It helped prepare America for the Nanny State. The argument for Prohibition was based largely on stories about men who came home drunk to beat their wives and children, or drank their way through the family savings, Esolen...

Oct. 21, 2013 - Have we been looking for help in all the wrong places? For decades now faithful Catholics, hoping for signs of a genuine revival in the American Church, have looked anxiously to the traditional indices of Catholic vitality: the rate of attendance at Sunday Mass, the number of young people...

Oct. 16, 2013 - Who was the greatest English-prose stylist of the 20th century? There is only one correct answer to that question. I will not tolerate disagreement. (Hint: Yesterday was his birthday. I hope you had an appropriate celebration.) If you haven't yet discovered his work, you are living...

Oct. 14, 2013 - Talking with the National Catholic Register, Father John Wauck lends some needed perspective to the feverish debates over public statements by Pope Francis: It's important for everybody to calm down and look at the big picture. Pope Francis, the Successor of Peter, is the most...

Oct. 7, 2013 - My work gives me an unusual perspective on statements from the Vatican. Every day I read through the press releases and formal announcements from the Holy See. Sometimes the statements are edifying. Sometimes they're not. During the pontificate of Blessed John Paul II there was a...

Oct. 4, 2013 - The internet world is highly democratic; anyone can post a story. But not all stories are equally reliable. In the interests of preserving equanimity, at a time when far too many Catholics are overwrought, let me remind discerning readers that rumors—and especially rumors issuing from the...

Oct. 4, 2013 - To all those readers who are disturbed by the statements of Pope Francis—and I know there are many—let me suggest a few mental exercises that may lead to a calmer perspective. First, ask yourself whether Eugenio Scalfari, the Italian atheist who conducted the latest interview, is...

Sep. 30, 2013 - No, no, no, no, no, no, no! I don't expect secular agencies to be completely accurate in covering stories about Vatican reform, but there's a difference between inaccuracy and absurdity, and this Fox News headline falls into the latter category: Pope Francis, eight cardinals set...

Sep. 26, 2013 - Cardinal Gianfranco Ravasi, one of the most quotable prelates at the Vatican, has captured popular attention once again with his comment that Jesus "used tweets before everyone else." The president of the Pontifical Council for Culture explained that Jesus made statements that were "brief and full...

Sep. 25, 2013 - One more thought—and it probably won't be my last—about that papal interview: Just before the passage that has drawn so much critical attention, the Pope made this arresting observation: "I see the Church as a field hospital after battle." In the Pope's...

Sep. 25, 2013 - My friend Ed* wanted to talk with me yesterday about the Pope's interview. Ed and I run into each other regularly, 3 or 4 times a week, in the course of our everyday work. I wouldn't say that we're close friends—we rarely see each other apart from our business...

Sep. 25, 2013 - Reports from Nairobi indicate that before killing shoppers at the Westgate mall, terrorists gave them an opportunity to make an Islamic profession of faith. Those who were willing to recite the Muslim formula—"There is no god but Allah and Muhammad is his prophet"—were allowed leave unharmed....

Sep. 23, 2013 - Whether you think The Interview was a coup or a disaster—or something in between—we should all be able to agree that the Vatican's handling of the Pope's blockbuster was another public-relations debacle. Ironically, the Pontifical Council for Social Communications was...

Sep. 20, 2013 - If the Pope's main responsibility is to keep us all comfortable, then Pope Francis is failing miserably. But that's not really the Pope's job, is it? For the past several weeks—and more than ever in the past 24 hours, since the release of the Pope's blockbuster...

Sep. 19, 2013 - Here's what Pope Francis did not say in the provocative interview published today: He did not say that the Church should stop speaking out about homosexuality, abortion, and other contentious issues (although he did say that the focus should not be obsessive). He did not call for a more...

Sep. 18, 2013 - Have you ever taken a drive through the New England countryside, and admired the beautiful old churches that are so often (as in the town where I live) set on picturesque town greens? I have always loved the elegant simplicity of those little white church buildings. When I was a little boy I...

Sep. 16, 2013 - What's happening at the Washington Post? And how can we make it happen at other American newspapers? For the 2nd time in less than a week the Post has published an eminently sensible op-ed piece about the Catholic Church. This time it's by Georgetown undergraduate Kevin Sullivan, who points out...

Sep. 16, 2013 - This is unprecedented—a giant step forward in the Church's response to the sex-abuse crisis! For more than a decade we've been learning about the failings of Catholic bishops. In some cases the prelates were guilty of personal misconduct; in other case they were only guilty of...

Sep. 12, 2013 - The Pope's actual words were that "the mercy of God has no limits if one turns to him with a sincere and contrite heart." The headline for the story in The Independent was: "Pope Francis assures atheists: You don't have to believe in God to go to...

Sep. 12, 2013 - Both the outgoing Vatican Secretary of State, Cardinal Tarcisio Bertone, and his incoming successor, Archbishop Pietro Parolin, have made interesting public comments recently. Let's take a closer look. Cardinal Bertone defended his own performance, and lashed out at the "crows and...

Sep. 10, 2013 - The National Bureau of Economic Research (NBER) has released an interesting new study: Cohabitation and the Uneven Retreat from Marriage in the U.S., 1950-2010. It no surprise that the NBER finds cohabitation more commonplace in America today than in 1950. But the statistics show a revealing...

Sep. 10, 2013 - The Washington Post is not ordinarily a source of authentic Catholic wisdom. But today, if you read the column by Father I. Michael Bellafiore, "10 ways to revitalize the Catholic Church", that's what you'll get. There's nothing particularly new among his suggestions, but there's enough to...

Sep. 9, 2013 - The Boston Globe offers a moving profile of a priest who faced multiple challenges in the wake of the Marathon bombing in April. Father Sean Connor—who was a police officer before becoming a priest—was chaplain to the Boston police department, so he was called immediately to the...

Sep. 9, 2013 - At last, a secular newspaper has provided an accurate report on an "ordination ceremony" staged by the group known as Roman Catholic Womenpriests. The story in the Cleveland Plain Dealer begins: About 200 people filled the pews at Brecksville United Church of Christ on Saturday when Ann...

Sep. 5, 2013 - It's flattering, I suppose, to be singled out for special attention. At Commonweal-- the magazine that published Joseph Bottum's much-discussed essay, The Things We Share: A Catholic's Case for Same-Sex Marriage, which I discussed here last week --associate editor Matthew...

Sep. 5, 2013 - For the 2nd time in recent weeks, a veteran Catholic World News correspondent has been recognized for his work exposing the savage violence against Christians in India's Kandhamal region, and their heroic faith. Anto Akkara, who was named in July as this year's recipient of the Titus Brandsma...

Sep. 4, 2013 - As an amateur beekeeper I am troubled by this report that thousands of bees "took over" a Catholic church in Texas. First, the bees were outside the church, up near the steeple. They were no threat to the people on the ground or the worshippers inside the building. The bees were in residence...

Aug. 28, 2013 - Although my few personal dealings with Joseph Bottum have been friendly enough, I cannot say that I really know the man. So I will not join those who have questioned his motives for writing "The Things We Share: A Catholic's Case for Same-Sex Marriage, which appeared this past weekend...

Aug. 26, 2013 - Discerning readers should have realized that we had some reservations about the story that Pope Benedict resigned after a mystical experience in which, according to an anonymous source, he said "God told me to." The CWN headline on that August 21 story ended with a question mark: a sign that we...

Aug. 26, 2013 - Catholic supporters of Obamacare—and they were, regrettably, many of them—argued that the program, whatever its drawbacks, would make quality health-care coverage more accessible to all Americans. How is that working out? Are there more doctors, more nurses, more hospitals and clinics available,...

Aug. 26, 2013 - Do you remember what you were doing 35 years ago today—assuming that you're old enough to make that question relevant? Do you remember hearing the words: Habemus Papem? It was on this date in 1978 that Pope John Paul I was elected. Unless you were living in Rome at the time, or paying very...

Aug. 21, 2013 - New Jersey's Governor Chris Christie, who is Catholic, acknowledged that he was ignoring Church teaching when he signed a law banning "reparative therapy" for young homosexuals. Regrettably, Christie has shown a very poor understanding of the Church teaching that he chooses not to follow. In a...

Aug. 21, 2013 - Earlier this month I wrote an On the News column supporting John Allen's argument that "if the message of Pope Francis can be summed up in a single word, it is 'mercy.'" Of course the message isn't that simple, I observed (and Allen would surely agree); one...

Aug. 14, 2013 - What does Pope Francis mean when he speaks critically about the "self-referential" church? The Pope has warned repeatedly against thinking of the Church as a club, a benevolent group, or a non-profit organization. He has insisted that the Church cannot be understood solely in terms...

Aug. 14, 2013 - Sociologists from Ohio State University have found that children from large families have markedly lower divorce rates. The equation that emerged after a 40-year study, involving a sample of 57,000 American adults, was simple: The more siblings you had as a child, the less likely you were to...

Aug. 13, 2013 - OK, the mystery is solved. The priest who appeared at an accident scene in Missouri is Father Patrick Dowling, of the Jefferson City diocese. (For some reason it seems appropriate that a priest associated with a mystery is named Father Dowling. I can almost hear the late Ralph McInerny...

Aug. 12, 2013 - William P. Clark, the most trusted friend and ally that President Ronald Reagan had in Washington, died on August 10 at the age of 81, after a long struggle with Parkinson's disease. Judge Clark—as he was known to his many friends and admirers, after a career on the bench that ended...

Aug. 9, 2013 - By now you've surely heard about the "mystery priest" who inexplicably appeared at the scene of an accident in Missouri, prayed with the victim and emergency workers, made things come out right, and then disappeared. (If somehow you've missed the story, here is just one...

Aug. 5, 2013 - Over the past weekend, several internet sites posted thoughtful commentaries that our readers shouldn't miss. We'll offer only a bare-bones summary of each piece; we recommend reading each one in its entirety. Writing for Catholic Answers, Father Paul Scalia asks us all to consider which we...

Aug. 2, 2013 - In his weekly column for the National Catholic Reporter, John Allen argues that if the message of Pope Francis can be summed up in a single word, it is "mercy." He's right. Something is lost, of course, when a Pope's message is boiled down to a single word. So while I...

Aug. 2, 2013 - In a moving column for the Wall Street Journal, Stephanie Saldana provides some detail for the story of Father Paolo Dall'Oglio, the priest who is now missing in Syria. Saldana, a friend of the Jesuit priest, explains that Father Dall'Oglio was so thoroughly committed to the people...

Aug. 1, 2013 - Why is it that… If a political reporter for a major American newspaper improperly describes a senator's statement on immigration, he'll be judged incompetent and might lose his job. If a sports reporter doesn't know where the shortstop is placed defensively on a baseball diamond, he'll be...

Jul. 31, 2013 - If you're troubled by the news that the Vatican ordered a Franciscan community to stop celebrating the traditional Mass, consider: The decree from the Congregation for Religious included two salient points. The restriction on the extraordinary form of the liturgy quickly commanded attention....

Jul. 30, 2013 - Let me ask a serious question, to which I don't think there is a clear and simple answer: Should the Pope (or any other Church leader) always avoid public statements that the media could distort? We can all agree, I hope, that in his remarks to reporters on the flight from Rio to Rome, Pope...

Jul. 29, 2013 - Pope Francis did not alter Church teaching or discipline when he told reporters that he would not judge a homosexual priest. But he did send a very important signal about his pastoral priorities. Most journalists, I'm afraid, have missed that message. Context is everything. To understand...

Jul. 26, 2013 - Stop me if you've heard this one before, but the crowds at World Youth Day (WYD) in Rio are much larger than the mainstream media predictions. Just last week we were hearing that WYD might be a disappointment. Early registrations were lagging behind expectations. The Brazilian government...

Jul. 25, 2013 - Have you seen these lines circulating on the internet recently? "We need saints without veil or cassock. "We need saints who wear jeans and sneakers. "We need saints who go to the movies, listen to music and hang out with friends." The lines are drawn from a poem that is...

Jul. 23, 2013 - Pope Francis has shown himself to be an unpredictable Pontiff, so it is a dangerous business to try to guess which issues will emerge as most important during his visit to Brazil. But without trying to read the Pontiff's mind, and discern what he will say to the crowds at World Youth Day (WYD), we...

Jul. 23, 2013 - Global warming has stopped. After a long upward trend, world temperatures have stopped rising. But the doomsayers—the people who have been warning for years that a steady rise in temperatures will bring disaster—are not comforted. The dangerous rise in temperatures hasn't really...

Jul. 18, 2013 - In a short but thorough presentation on the National Review site, Thomas Farr, the first director of the State Department's Office of International Religious Freedom, argues that American policy-makers could do much more to encourage religious freedom in the Islamic world. Muslim leaders do...

Jul. 18, 2013 - "Ensuring Texas women have access to the care they need to stay healthy, especially women in rural and underserved areas, goes to the heart of our mission," says Planned Parenthood. So the group is closing down three Texas clinics. Huh? How's that? Why would you help women stay healthy by...

Jul. 12, 2013 - In Ireland, as in the US, the legalization of abortion was accomplished by means of falsehoods. Norma McCorvey, the plaintiff in Roe v. Wade, was not raped, as she originally claimed. Sandra Cano, the named plaintiff in the companion Doe v. Bolton case, never even sought an abortion. Both women...

Jul. 11, 2013 - Under the new "reproductive health" law approved by legislators in the Philippines, couples would need a certificate of compliance from local family-planning officials in order to obtain a marriage license. I'm still waiting for the howls of protest from liberals who want to...

Jul. 11, 2013 - thinkers have recently produced items that Catholic Culture readers definitely shouldn't miss. Archbishop Charles Chaput and Father James Schall, SJ, are always worth reading, but in these cases they have outdone themselves. Archbishop Charles Chaput, spoke at the National Shrine last week on...

Jul. 5, 2013 - Just to guard against confusion, let's get something straight: Lumen Fidei is not a "joint project" written by two Popes. There is only one Pope—Francis—and he is the author of this encyclical. It's no secret—in fact Pope Francis chose to emphasize it—that Pope Benedict XVI began drafting this...

Jul. 5, 2013 - On the Fox News site today—July 5—one finds an AP news story about a meeting between Pope Francis and the Archbishop of Canterbury. The focus of the story—in fact, the entirety of the story—is devoted to a discussion of same-sex marriage. "Francis, who vigorously...

Jul. 3, 2013 - Last week several internet sites posted a video that allegedly showed the grisly murder of three Catholic priests by Islamic militants in Syria. Frankly, I question the prudence of posting that video. What possible purpose is served—apart from prurient interest—by showing a beheading? However,...

Jul. 2, 2013 - Anto Akkara, who has been working with CWN for over a decade as a correspondent in India, has been awarded the Titus Brandsma award for journalism by the International Christian Organization of the Media (ICOM). The Titus Brandsma award recognizes a journalist who has made a major contribution to...

Jun. 26, 2013 - Can you imagine the unbridled fury that would erupt if pro-life demonstrators created chaos in a state capitol building and made it impossible for the presiding officer to sign a bill expanding access to abortion—a law that had been duly approved by the legislators? That's what...

Jun. 26, 2013 - President Obama promises that he won't try to force churches to solemnize same-sex marriages. That's what he says now, in 2013. How long do you suppose he'll hold to that promise? In 2008, as a presidential candidate, he said that he couldn't support legal recognition of same-sex marriage. Now...

Jun. 25, 2013 - Let's start with the first sentence of the WJLI news report: "Even though the Roman Catholic Church has a new pope, there's no sign of change in letting women be priests." You might not like that opening sentence; it hints at the possibility that a new pope might have...

Jun. 24, 2013 - Former President Jimmy Carter says that "major religions" (care to guess which ones he has in mind?) have "discriminated against women in a very abusive fashion" by failing to ordain them as priests. But don't worry; things are getting better. Carter tells Time that...

Jun. 19, 2013 - The New York Times provided front-page coverage for the vote in the US House of Representatives on a bid to ban late-term abortions. Unfortunately it wasn't news coverage. It was a thinly disguised editorial, argues Joe Carter in a devastating critique on the Patheos site. The vote was...

Jun. 18, 2013 - This gem comes to us from USA Today, in an article that—jumping the gun a bit—reflects on the first 100 days of the new pontificate: "Tackling the Roman Curia — the Vatican's main administrative bureaucracy — will probably wait until October, when Francis is likely...

Jun. 17, 2013 - Yesterday was "Evangelium Vitae Day" at the Vatican: a day when Pope Francis, surrounded by pro-lifers, sent the world a much-needed message about the Gospel of Life. Yesterday was also the day of the Harley-Davidson motorcade to St. Peter's Square: a nice commercial plug for a...

Jun. 14, 2013 - By now we know that Pope Francis enjoys talking without a script. His fondness for extemporaneous comments makes him an interesting subject for journalists. But it worries quite a few Catholics, who fear that an ill-chosen phrase from the Pontiff could cause troubles for the Church. Indeed some...

Jun. 14, 2013 - Each Friday recently, the CWN headlines have included an announcement about a call from the US bishops for prayer, fasting, and abstinence from meat, in support of a particular cause. (This week's cause is fatherhood, as today's CWN story explains.) Several readers have asked whether...

Jun. 12, 2013 - A confident prediction: this fluffy little news piece, about a blatant corporate publicity stunt by Harley Davidson, will draw more readers than any other CWN headline story today. A question: What do you suppose the Pope will do with a Harley? Next question: What does anyone do with two...

Jun. 11, 2013 - Here in New England, the big news on the sports pages is the Patriots' signing of Tim Tebow. I have now read umpteen times that Tebow is a "polarizing" figure in the football world. Why? Is it because football analysts have sharply differing assessments on Tebow's value as a quarterback? If so,...

Jun. 11, 2013 - A spokesman for Egypt's Al Azhar University says that Pope Francis should proclaim Islam as a religion of peace. I wonder if he would accept this suggestion as a friendly amendment: First, Islam should become a religion of peace. Then the Pope should proclaim it so. No deal, I'm...

Jun. 10, 2013 - Although Dublin's Archbishop Diarmuid Martin pleaded for the Irish government to allow a "conscience vote" on the legalization of abortion, the Irish Times reports that he "appeared to shy away from talk of excommunicating politicians" who vote for the proposed legislation. Actually...

Jun. 7, 2013 - A Washington Post writer wonders whether comedian Jim Gaffigan is an example of the New Evangelization. If the point of the New Evangelization is to make jaded inhabitants of the First World take a fresh look at the Catholic faith, then the answer is probably Yes. Countless comedians have grown...

Jun. 6, 2013 - Responding to my On the News comment about the Vatican's failure to provide advance notice of the worldwide hour of Eucharistic adoration on June 2, a friendly priest from Oregon tells me that I was mistaken. In his diocese, he informs me, priests were notified on May 15 about the Vatican's plans,...

Jun. 4, 2013 - Since last Sunday, when Pope Francis led a worldwide hour of Eucharistic adoration, several readers have contacted me to complain that in their own parishes, no plans had been made to join in the initiative. This negligence, my friend said, showed that their pastors were not in tune with the...

Jun. 4, 2013 - Well, stop the presses! An Australian prelate, Bishop Geoffrey Robinson, has called for a new ecumenical council to address questions related to sexual abuse. It will take a worldwide council to get the job done, he said, because sweeping changes are needed. This clarion call by Bishop Robinson...

May. 31, 2013 - Matt Abbott reminds readers on the Renew America site that in his book Furthermore! Memories of a Parish Priest--published in 1999, well before the sex-abuse scandal reached its peak—the late Father Andrew Greeley made a sensational charge. Some priests in the Chicago area were involved in a...

May. 29, 2013 - What's wrong with this picture? Federal agents raid a Catholic university in the state of Washington, and find a trove of child pornography, purchased with the credit card of a professor—who happens to be a Jesuit priest. Father Gary Uhlenkott is now on leave, as the federal...

May. 28, 2013 - By now it should be clear that every time Pope Francis speaks about the needs of the poor—and he speaks on that topic frequently—secular commentators will rush to announce that the Pope has embraced leftist political principles. If you often find yourself in conversations with people...

May. 28, 2013 - Years ago, a French friend visiting the US remarked that he was struck by the energy and persistence of the American pro-life movement. There was nothing like it in France, he said. There were French pro-lifers, of course, but they didn't have the strength in numbers and the organizations needed...

May. 27, 2013 - Today's news headlines prompt a couple of quick thoughts: When a priest was found ministering to young people, in apparent violation of a court order, there were howls in Newark for the resignation of Archbishop John Myers. Now the vicar general of the archdiocese has stepped down. Do you...

May. 24, 2013 - Russell Ford produced some outstanding work—fine essays on apologetics and evangelization—while he was a long-term prisoner in an Alabama jail. Now finally released after 25 years behind bars, he has redoubled his efforts to promote evangelization. For all this we should be...

May. 23, 2013 - "When the Church becomes closed up on itself it gets sick." With that single sentence, uttered during a prayer vigil before Pentecost, Pope Francis summed up the most important theme of his pontificate. Before the conclave that elected him, then-Cardinal Jorge Bergoglio reportedly...

May. 22, 2013 - When I was very young, sometime in my grammar-school years, I had the habit of going with my father to the annual Town Meeting. I found it fascinating to watch as the people settled the business of our town. I believed then, and still believe today, that a New England town meeting is one of the...

May. 22, 2013 - Yesterday I remarked on the apparent inability of some Vatican reporters to distinguish between an exorcism and a blessing. Only later did I come across this priceless headline in the English tabloid, The Sun: Exorcism? Pope Francis caught on video performing strange ritual on fan Exorcism...

May. 21, 2013 - As you watch, a priest places his hands on a man's head and prays silently for a few seconds. What did you just witness? A blessing, right? That wasn't a tough question. Pretty basic, for anyone with even a passing knowledge of Catholic practices. But that's not how reporters...

May. 17, 2013 - This past Tuesday we buried Sheila Catherine Beirne, a sweet 6-year-old girl who succumbed to Leigh's Disease. The Beirnes are a big happy Catholic family, with a deep faith and a wide circle of friends. The church was packed for the funeral, with brothers and sisters and aunts and uncles and...

May. 17, 2013 - Irish Prime Minister Enda Kenny has outdone himself with the claim that the legislation advanced by his government, which would allow for legal abortion in some circumstances, "obviously doesn't change the legislation on abortion." The proposal advanced by Kenny obviously does...

May. 16, 2013 - Frankly I'm tired of reading stories like this one, about people who have stolen money from Catholic dioceses, parishes, and schools. It's time—it's long past time, actually—for some tighter financial controls. For years I served on the board of an ecumenical initiative: a pregnancy-help...

May. 16, 2013 - By the end of the day I expect to hear at least a half-dozen complaints that Pope Francis has sided with socialists, because of his Thursday address denouncing the "cult of money." The same problem arises whenever a Pope—or any other Christian leader—denounces selfishness...

May. 15, 2013 - Today Pope Francis acted like a cheerleader. At his regular weekly audience he asked the 80,000 people in St. Peter's Square if they would pray daily to the Holy Spirit, and when they answered, he tried the old crowd-rallying technique. "I can't hear you!" he said, and...

May. 10, 2013 - If you read today's top CWN headline quickly, you might have come away with the impression that the total costs of the sex-abuse scandal to American dioceses has been $2.62 billion. That's not quite right. If you read the headline carefully, you'd notice that the $2.62 billion...

May. 8, 2013 - A pastor in the Trenton diocese has resigned--apparently at his bishop's request—because he allowed Father Michael Fugee to join in youth-ministry activities, despite an agreement with prosecutors that barred Fugee from unsupervised contact with children. There might be a message...

May. 7, 2013 - Today's bizarre public statement from the Vatican press office, denying what any intelligent observer recognizes as the truth, does contain one nugget of reality. The statement denies that there has been any difference of opinion between Cardinal Braz de Aviz and Archbishop Müller,...

May. 6, 2013 - For reasons I don't fully understand, weekends always seem to bring out the most egregious distortions in media coverage of the Catholic Church. Consequently, on Mondays I often feel obliged to warn readers about stories that are misleading, or just plain false. Today I'll highlight...

May. 2, 2013 - The next time someone tells you that Benedict XVI was an authoritarian Pontiff, or that he lived in luxury in the papal apartments, remind him that the former Pope, a renowned cat-lover, didn't keep a cat during his pontificate. Why not? Because he was told cats weren't allowed in the...

May. 2, 2013 - Veteran reporters (myself included) are wrestling with the question of how to cover the homilies delivered by Pope Francis at Mass each day in the Domus Sanctae Marthae. We're all accustomed to seeing formal statements from the Pontiff, but these daily meditations, delivered...

May. 1, 2013 - In two different stories covered by today's CWNews headlines, a rebuke from a Catholic bishop prompts a truly absurd defense. Consider first the case of Carnegie-Mellon University, whose administrators are not yet ready to concede that an undergraduate should be disciplined for parading on...

Apr. 29, 2013 - For months the American bishops struggled mightily to convince President Obama that he should exclude abortion coverage from his health-care plan. Did they ever have a chance? The question may be moot now. Still let's pursue it, if only for the sake of the historical record. You already know...

Apr. 29, 2013 - At last someone got it right. A Reuters report on the latest ceremony staged by "Roman Catholic Womenpriests" begins this way: "In an emotional ceremony filled with tears and applause, a 70-year-old Kentucky woman was ordained a priest on Saturday as part of a dissident group...

Apr. 26, 2013 - Writing in the Wall Street Journal, Jennifer Graham tells me something that I hadn't heard about Boston Marathon bombing. As dozens of victims were sprawled across Boylston Street, many of them in danger of death, Catholic priests came running to the scene—and were turned...

Apr. 25, 2013 - "Just as the banishment of lepers was fueled by medieval myths, the hysteria surrounding child sexual abusers is exacerbated by myths about those who suffer from sexual deviancies. Child molesters incarnate our deepest childhood fears... Our myths about child molesters come more from the...

Apr. 23, 2013 - A Call to Serve, which I co-authored with Stefan von Kempis of Vatican Radio, is now off the press, headed for the warehouses, and will be available to readers within a few days. In a short, richly illustrated book, you'll find personal background on Pope Francis, his early life, his vision for...

Apr. 23, 2013 - "We must build a civilization of love, or there will be no civilization at all," said Boston's Cardinal Sean O'Malley, at a Mass for the repose of the souls of those killed in the Marathon bombing. So far, so good. But then the wheels came off. Pointing to sources of the...

Apr. 22, 2013 - It seems that I spoke too soon. After I poked fun at the Italian politicians who couldn't put together a new government, they took the first step, selecting a new president. Well, not really. They called back the old president, persuading him to begin serving a new term at the age of...

Apr. 22, 2013 - While Bishop Blaire laments the failure of the US Senate to approve new gun-control regulations, could we inject a dash of political reality into the discussion? The Senate did not vote against gun-control legislation. On the contrary, a majority voted in favor. So why didn't the measure pass?...

Apr. 19, 2013 - Just six weeks ago, some "experts" on Vatican affairs were predicting that confusion was bound to arise in the Catholic world when we had two living Popes. Well, let me ask you: Do you feel confused? Today we mark the 8th anniversary of the election of Benedict XVI as Supreme Pontiff. Many...

Apr. 18, 2013 - Remember back during the conclave, when secular commentators were scoffing at the "ridiculous," antiquated, inefficient way the Catholic Church chooses a Pope? Well, we've had our new Pope for a month now, and things seem to be working out just fine, thank you. Meanwhile the thoroughly modern...

Apr. 17, 2013 - "Conservative Christians have lost the fight over gay marriage," writes Rod Dreher in a provocative piece of the American Conservative. He adds that Christians lost the argument "decades before anyone even thought same-sex marriage was a possibility." How did it happen? He...

Apr. 16, 2013 - Yesterday while I was trying to draw the key lesson from the Gosnell trial, two other columnists were demonstrating that if this horrible story makes people stop and think, the facile public acceptance of unrestricted-abortion-on-demand will end. James Taranto of the Wall Street Journal...

Apr. 15, 2013 - What can we learn from the success of the Twitter campaign that finally shamed some mainstream media outlets into taking notice of the trial of Kermit Gosnell? First, we see the power of Twitter, and of a radically decentralized system of conveying news. Kudos to the people who organized...

Apr. 11, 2013 - On this feast of St. Stanislaus I can't help wondering whether the great Polish bishop and martyr was "comfortable" confronting King Boleslaus. The foes of St. Stanislaus said that the bishop was playing politics when he excommunicated the king. That argument has a very contemporary flavor,...

Apr. 9, 2013 - Vatican Insider says that Italian priests are reporting more people coming to Confession since the election of Pope Francis—including many people who have been away from the sacrament for a long time. American priests have told me the same thing, and it seems to me the lines have been a bit...

Apr. 8, 2013 - "Reform of the Roman Curia" was the cry of the day—among journalists, at least—in the days before the conclave that elected Pope Francis. So now with the new Pope settling into his work, commentators are speculating on the sort of changes that the Holy Father might...

Apr. 8, 2013 - "A vibrant Catholic culture makes intelligible a mode of life and the habits of being that fit us for Heaven," writes Ryan N. S. Topping in Rebuilding Catholic Culture. The reverse, unfortunately, is also true. In the absence of a distinctive Catholic culture, the path toward...

Apr. 2, 2013 - You may have noticed that during the last 10 days before Easter, I posted virtually no editorial commentary on this site. A few friends wrote to ask whether I was ill, or on vacation. Far from it. I was working, hammer and tongs, on a special project: A Call to Serve: Pope Francis and...

Apr. 1, 2013 - Let's see if I understand this correctly: You say you can't respect the authority of Pope Francis because, by not moving quickly into the apostolic palace, he's denigrating the authority of the papacy? So it's the apartments that make the difference? St. Peter didn't live in the papal...

Apr. 1, 2013 - The Survivors Network of those Abused by Priests (SNAP) has issued a statement praising diocesan bishops who have responded energetically to the sex-abuse crisis, and voicing loyalty to the teachings of the Catholic Church. The SNAP statement said: April Fool! (No such statement has ever been...

Mar. 20, 2013 - Mark Steyn's stinging commentary on the routinized killing at Kermit Gosnell's abortion clinic is a "must" read. As Steyn remarks, despite the appalling evidence that has come out during Gosnell's trial—including admissions of deliberate killing, and blood-curdling...

Mar. 18, 2013 - The election of Pope Francis produced an explosion of media commentary, and I cannot pretend that I have read more than a small portion of the editorials that appeared immediately after the historic choice of a Pontiff from the New World. But in the past few days a few commentaries have struck me...

Mar. 18, 2013 - The complaints that then-Father Bergoglio once collaborated with a brutal Argentine military regime—complaints that were raised within minutes after his election as Pope Francis—are already collapsing for want of evidence. But don't assume that the complaints will go away....

Mar. 15, 2013 - When a priest abuses children, the bishop said, "you must never look away." The priest should be pulled from ministry and subject to prosecution. But should Catholic leaders worry about the potential damage to the Church's reputation if a priest is exposed to public charges? Would it be better...

Mar. 15, 2013 - Question #1: Why did the conclave choose Cardinal Jorge Mario Bergoglio? On Wednesday, as the conclave began its first full day of voting, I encouraged readers to "expect the unexpected." Just a few hours later, when the white smoke rose from the chimney of the Sistine Chapel, I...

Mar. 13, 2013 - With over 5,500 accredited journalists on hand, the Vatican has undoubtedly reached an all-time high in media coverage. But more is not always better; uninformed commentators can do more harm than good. As the hours and perhaps even days pass without a glimpse of white smoke, the commentators will...

Mar. 12, 2013 - The doors of the Sistine Chapel close, and Shephard Smith of Fox News tells the world that it's "ridiculous" to have this sort of secret process in the Twitter era. Thanks for your opinion, Shep. We'll let you know when we need more of your guidance. Oh, wait; here's...

Mar. 12, 2013 - In the last days and hours before the opening of the conclave this afternoon, a few analysts added useful thoughts about what we should expect—and what we should not expect—during and after the papal election. For those who read French, Jean-Marie Guenois of Le Figaro offers...

Mar. 7, 2013 - As a service to our readers, once again we call attention to some of the most interesting commentary that has appeared on other sites regarding the resignation of Pope Benedict XVI and the prospects for the March conclave. For our efforts to correct some of the less astute commentary, see our...

Mar. 7, 2013 - Something historic is happening in Rome this week. Not only preparations for the election of a new Roman Pontiff—although that would be historic in itself—but the clash between two incompatible visions of how the Catholic Church should present herself to the world. Yesterday the...

Mar. 6, 2013 - A Boston Globe editorial has endorsed that city's archbishop, Cardinal Sean O'Malley, as the best candidate for the papacy. The Globe, a paper with a long history of anti-Catholicism, reasons that Cardinal O'Malley would be a good leader for the universal Church because,...

Mar. 5, 2013 - As a service to our readers, once again we call attention to some of the most interesting commentary that has appeared on other sites regarding the resignation of Pope Benedict XVI and the prospects for the March conclave. For our efforts to correct some of the less astute commentary, see our...

Mar. 5, 2013 - Today's most popular misconception, repeated in dozens of media reports, is that the cardinals have not been able to set a date for the conclave because not all cardinal-electors have arrived in Rome. That's not true. The conclave can't begin until all the cardinal-electors are...

Feb. 28, 2013 - Cardinal Dolan was very perceptive, I think, in his comment that the cardinals need to "work through some grief" before they can concentrate on the task of selecting a new Pope. It will take a few days, at least, to adjust to the reality that Benedict XVI is really gone. One's first instinct...

Feb. 27, 2013 - "I am not returning to private life," Pope Benedict XVI said at his final general audience on February 27. Some commentators have interpreted that phrase as a signal that the Pope intends to remain a public figure, even after he steps down tomorrow evening. That is a complete...

Feb. 26, 2013 - If the only news you read comes from popular commentators in the secular media, you might think that Pope Benedict XVI is resigning because he could not make any progress in fighting corruption within the Church. Those who follow Catholic news carefully know better. In our news coverage yesterday...

Feb. 26, 2013 - As the date of the Pope's resignation draws near, thousands of "news" stories are posted about a confidential Vatican report on the "Vatileaks" scandal and on the likely candidates for the papacy. Let me caution readers once again about putting any credence in these reports. The "Vatileaks"...

Feb. 22, 2013 - As a service to our readers, once again we call attention to some of the most interesting commentary that has appeared on other sites regarding the resignation of Pope Benedict XVI and the prospects for the March conclave. For our efforts to correct some of the less astute commentary, see our...

Feb. 22, 2013 - Is there a network of homosexual clerics working within the Vatican? Undoubtedly, Yes. Was the discovery of that network a major factor motivating Pope Benedict to resign? Undoubtedly, No. Rome is abuzz with reports about a story that appeared in two Italian publications, La Repubblica and...

Feb. 20, 2013 - Today's CWN headlines include a report on an intriguing Vatican contretemps regarding the rebellious "Pontifical Catholic University of Peru." (I use the "scare quotes" because the Vatican has determined the institution does not deserve to be known as either...

Feb. 19, 2013 - With the caveat that we can't possibly keep up with all of the mistakes being made by reporters in their rush to cover the papal resignation and the coming conclave, here are a few more corrections of errors that have cropped up in multiple reports. Once again I encourage readers to treat...

Feb. 18, 2013 - Several informative and/or provocative commentaries on the Pope's resignation and the impending papal conclave appeared over the weekend. There were many inaccurate reports and misleading columns as well, of course. But for now let's call attention to some of the best: ...

Feb. 15, 2013 - What is the real reason for Pope Benedict's decision to resign? What's the story behind the story? Like thousands of others, I have been asking myself those questions since Monday morning. After a week of intensive reporting, and weighing the theories put forward by others, I have...

Feb. 15, 2013 - Since Pope Benedict announced his plans to resign, enterprising reporters—understandably anxious to explore any possible medical explanation—have ferreted out the facts that the Pope had the battery on his pacemaker replaced recently, and hurt his head in a fall during his trip to...

Feb. 14, 2013 - Among the scores of editorial commentaries that have appeared since Pope Benedict announced his plans to resign, a handful have been particular insightful. Among the best: "Benedict XVI's decision for the Church's mission and the truth of the world." Father Bernardo...

Feb. 14, 2013 - The mainstream media are suddenly taking a keen interest in Vatican affairs, sending reporters to process the latest unfounded rumors from Rome. Meanwhile self-proclaimed experts on Catholicism are flooding the internet with their own theories. As a result, thousands of inaccurate stories are...

Feb. 13, 2013 - If you read the Daily Telegraph interview with Cardinal Cormac Murphy-O'Connor, you could be forgiven for thinking that contraception is the toughest issue facing the Catholic Church today. I'd phrase the problem somewhat differently. The toughest issue facing the Catholic Church today is the...

Feb. 13, 2013 - The possibility that Cardinal Peter Turkson will be elected Pope—never terribly likely—has become more remote with the publication of the Ghanian cardinal's statement that he would be prepared to accept election. Cardinal-electors generally frown on anything that could be...

Feb. 11, 2013 - Although Pope Benedict caught nearly everyone by surprise when he announced his resignation, we can't say that he didn't give us fair warning. In an interview in 2010, the Holy Father explained at some length why a Pope should resign when he no longer had the strength to carry out his...

Feb. 11, 2013 - Among the many inaccurate stories that have circulated in the wake of Pope Benedict's resignation, one in particular should be nipped in the bud. This pontificate has not been scarred by a failure to address the sex-abuse scandal. The claim that Pope Benedict ignored sexual abuse is a...

Feb. 11, 2013 - 1. Don't waste your time reading about the bookies who are already taking bets. The bookies are just trying to stir up a little action. 2. Don't pay too much attention to the stories in the mainstream press about the "leading candidates," either. Some offer a...

Feb. 11, 2013 - Cardinal Fernando Filoni, the prefect of the Vatican's Congregation for Evangelization, led the chorus of praise for a new book by frequent CWN contributor Anto Akkara. Cardinal Telesphore Toppo referred to the book as "prophetic." The book, Early Christians of 21st Century, recounts the...

Feb. 11, 2013 - Among the many questions raised by the resignation of Pope Benedict, this one isn't in the top 20. But since it has already been asked, and the director of the Vatican press office has admitted that he doesn't know the answer, let's give it a moment's thought: Question:...

Feb. 11, 2013 - Brace yourself for a deluge of inaccurate stories in the mainstream media about the pontificate of Benedict XVI, ill-informed speculation about the papal succession, and generally misleading coverage of Catholic affairs. If you want accurate, reliable information and analysis, stick with Catholic...

Feb. 8, 2013 - In a short but powerful essay on capital punishment that appears in Crisis magazine, Father George W. Rutler reminds readers that the Catholic Church has traditionally taught, and the Catechism of the Catholic Church ( 2267) still teaches, that the state's rightful authority to punish...

Feb. 8, 2013 - If you have been active in the American pro-life movement—in any capacity, at any time since 1973—you have been influenced by Mike Schwartz, whether you know it or not. Most of the movement's leaders are acutely aware of Mike's influence, and many have paid tribute to him...

Feb. 7, 2013 - Even as I mourn the death of Bishop John D'Arcy, I can't help remembering the morning that we had breakfast together, and I saw a different side of the life of a Catholic bishop. It was a Monday: October 20, 1986. (How do I remember the date? Read on.) I had moved to Indiana almost a...

Feb. 6, 2013 - Last Friday I was rejoicing over the news that one American archbishop, at least, finally seemed to "get it" regarding the sex-abuse scandal. Now I'm afraid I was celebrating too soon. Within hours the smile had been wiped off my face, by two separate incidents that showed how...

Feb. 1, 2013 - Electrifying? Yes. Exhilarating? That too. But above all encouraging. "Finally!" I shouted to myself when I heard the news from Los Angeles. For more than a decade, since the explosion of the sex-abuse crisis, American Catholic bishops have been issuing apologies, promising changes,...

Feb. 1, 2013 - Last July I predicted that President Obama would offer a new "compromise" to soften Catholic opposition to the HHS mandate. My timing was wrong; I thought it would be a pre-election promise, a campaign ploy. But I think my analysis was fundamentally right. Bottom line: Obama's ultimate goal is...

Jan. 30, 2013 - If you are less than 38 years old, only one US president in your lifetime has allowed a full 4-year term to lapse without having his Secretary of State visit the Pope. Or put it this way: Since 1974 only one Secretary of State (acting/deputy secretaries don't count) has not made time to meet...

Jan. 30, 2013 - Bishop snared in abuse scandal criticizes Catholic newspaper That was the headline for a Los Angeles Times story on Bishop Robert Finn's statement that the National Catholic Reporter does not deserve to be described as a "Catholic" publication. The gist of the...

Jan. 29, 2013 - "Legislating for the right for people of the same sex to marry is like legalizing male breastfeeding," Archbishop Salvatore Cordileone of San Francisco said in an interview with the Catholic Herald of London. With all due respect to the archbishop—whose overall defense of...

Jan. 28, 2013 - What would be the moral implications of producing a child with three biological parents? The National Catholic Register offers a disturbing but thought-provoking analysis of that question—which, unfortunately, is no longer far-fetched. Scientists in Oregon have discovered a way to...

Jan. 28, 2013 - A word of advice for my fellow pro-lifers: Stop complaining about media coverage of the March for Life. Sure, the coverage is paltry. Yes, the stories are biased. The same media outlets that give front-page coverage to protests involving a few hundred demonstrators virtually ignore a mass march...

Jan. 28, 2013 - If the National Catholic Reporter does not deserve to be called a "Catholic" publication—if in fact the Reporter has been calling itself "Catholic in defiance of the local bishop for more than 40 years—why do so many Catholic dioceses and parishes still advertise in...

Jan. 25, 2013 - Cardinal Sean O'Malley is certainly right to call for fasting and prayer this week, as we sadly observe the 40th anniversary of Roe v. Wade. The abortion issue—the ongoing slaughter of countless millions of innocent children—is not just another ordinary political question like...

Jan. 24, 2013 - Hundreds of news reporters and assignment-desk editors in Washington, DC, are suffering from the onset of a disease that causes partial deafness and blindness. For reasons that doctors have been unable to explain, nearly all of the victims of this disease work in the news business--although...

Jan. 23, 2013 - In 2002, when Pope John Paul II called the leaders of the US bishops' conference to Rome for a discussion of the sex-abuse crisis, one cardinal, speaking to the Los Angeles Times under cover of anonymity, said that the prelates would push for the resignation of Boston's Cardinal...

Jan. 22, 2013 - Today's New York Times carries a stunning op-ed piece by Chuck Donovan on abortion statistics. I say it's "stunning" for two different reasons, which apply to two different categories of readers. Some readers will be stunned to learn that the federal government does not...

Jan. 22, 2013 - This week I've seen dozens of comments on the 55 million abortions that have been performed in the US in the years since Roe. Shocking as it is, that estimate is much too low. There have been roughly 55 million surgical abortions. The government doesn't keep good statistics on the number of...

Jan. 21, 2013 - Let's make something clear right away. Pope Benedict has not endorsed the Obama administration's gun-control plans. The Pope has said nothing on the subject. But Father Federico Lombardi, the director of the Vatican press office—has released a statement on gun control, in his...

Jan. 21, 2013 - When you renew your driver's license, you'll probably be encouraged to check off a box to enroll as an organ donor. (At least you'll be asked; in some places the government would make the decision for you, and you'd be enrolled as an organ donor without waiting for your...

Jan. 17, 2013 - Would you ever have suspected that France would be the Western country where popular opposition to the redefinition of marriage finally coalesced? The momentum toward legal recognition of same-sex unions continues in France, despite the demonstration that drew nearly 1 million people onto the...

Jan. 16, 2013 - The New England Journal of Medicine has published an article exploring the outer limits of pro-abortion advocacy. Lisa Harris argues that if laws protect the consciences rights of doctors who do not wish to be involved in the slaughter of the unborn (although that's not how she puts it), the law...

Jan. 16, 2013 - For the 2nd day in a row (refresh your memory here) Catholic World Report carries an interesting commentary on religious freedom. Benjamin Wiker identifies Benedict Spinoza as "the father of modern political liberalism." While Spinoza claimed to advance the cause of religious freedom,...

Jan. 16, 2013 - By recommending sex-education programs as a response to the public outrage against rape, Indian Catholic leaders seem to be inviting trouble in two separate ways. First, Church leaders are saying that a proper sort of sex education, emphasizing the gift of sexuality and the dignity of the human...

Jan. 16, 2013 - Yes, I know that Archbishop Georg Gänswein--the Pope's private secretary and now the Prefect of the Pontifical Household as well—is on the cover of Vanity Fair. Yes, I know that Italian reporters refer to him as "Gorgeous George," compare him with George Clooney, and delight in the fact that he...

Jan. 15, 2013 - When traditionalist Catholics argue that Vatican II marked a break from traditional Church teachings, they usually cite Dignitatis Humanae, the decree on religious freedom. That document is a central point of contention in talks between the Vatican and the Society of St. Pius X; the...

Jan. 14, 2013 - As of today, Pope Benedict XVI is the 4th-oldest Pope to lead the Church in the past 7+ centuries—that is, in the years since reliable records have been available. Pope Benedict is now 85 years and 270 days old: exactly the same age that Blessed Pius IX had reached when he died in...

Jan. 11, 2013 - My favorite canon-law blogger, Edward Peters, is unhappy with the Rockford Pro-Life Initiative for demanding the excommunication of Illinois Governor Pat Quinn, an advocate of same-sex marriage. Peters does not agree with Quinn—not by a long shot. On the contrary, he believes that Quinn should...

Jan. 11, 2013 - Oh, good. The US bishops announce that they remain in "dialogue" with the heads of Catholic colleges and universities about the implementation of Ex Corde Ecclesiae. Their report tells us: Clarity about Catholic identity among college and university leadership has fostered substantive...

Jan. 11, 2013 - Columnist Paddy Agnew of the Irish Times leans heavily on cliché in his column criticizing Catholic Church opposition to proposed abortion legislation. Church leaders are "charging at windmills," he warns. The Church—stop me if you've heard this one...

Jan. 9, 2013 - Bishop Anthony Taylor of Little Rock, Arkansas, has announced that a priest of that diocese has been laicized, "due to a history of professional misconduct as a priest…" Professional misconduct? Was he a professional, then? God save us from professional...

Jan. 2, 2013 - Like any prominent man with a wide circle of acquaintances, Pope Benedict XVI is constantly sending out short notes of congratulations, condolences, encouragement, and sympathy. Ordinarily the Vatican doesn't bother to mention these missives. But today the press office announced that the Pope had...

Jan. 2, 2013 - A woman goes to Confession. As he offers his counsel, the priest consults his iPad to cite some verses from Scripture. The penitent replies: I'm sorry, I said, I don't have a pen and paper, I may not remember what you say. Wait—I've got my BlackBerry. "Tell me...

Dec. 24, 2012 - Here's a little Christmas present, together with a suggestion: Go to this web site, and enjoy an old recording of the Ave Maria, by Blessed John Paul II. Then cue up the Youtube video for your family and/or friends. Don't let them see the video or hear the introduction. Challenge them to name...

Dec. 19, 2012 - Something terrible happened to the children of Newton, Connecticut, last week. Yet something even worse happened to the twisted young man who killed them. No, I do not plan to use his name. With our obsessive focus on the killer we have made him a sort of anti-hero, a potential model for other...

Dec. 17, 2012 - In his annual message for the World Day of Peace—a statement of nearly 3,600 words—Pope Benedict XVI devotes one sentence to the campaign to redefine marriage. And what happens? Thousands of headlines announce that the Pope has condemned same-sex marriage as a threat to world...

Dec. 14, 2012 - The online responses to the unspeakably awful shootings at a school in Connecticut show both the best and the worst of the internet culture. The best: Many people were immediately moved to prayer, and to encourage others to pray, for those who died and those who have survived but will be...

Dec. 12, 2012 - Cardinal Francis George, who is recovering from chemotherapy after a second bout with cancer, told the Chicago Tribune that his treatment is going well: He also drinks asparagus juice three times a day, served by the Polish nuns who prepare his meals and insist on the gloppy green potion's...

Dec. 7, 2012 - You may complain that your children are responsible for your grey hair, but at least you're likely to live long enough to comb it. That's the gist of a new study, which shows that parents live longer than childless couples. But then what do you do with your time, when you...

Dec. 7, 2012 - Early Advent is a great time for taking practical steps to put your spiritual life in order, and appropriately enough, this week we celebrate the feasts of two saints who showed a marvelous grasp of practicalities. St. Nicholas is a popular favorite as the real man behind the Santa Claus story....

Dec. 5, 2012 - The National Catholic Reporter believes that the teaching of the Catholic Church is "unjust." So if your diocese is advertising in the Reporter for a justice-and-peace coordinator, you can't safely assume that the applicants' understanding of "justice" will match that of the universal...

Dec. 4, 2012 - A belated "Happy Birthday" to Cardinal Angelo Sodano, who turned 85 on November 23. Despite his advanced age—10 years beyond ordinary retirement age, 5 years beyond the age at which prelates typically surrender even honorary titles in the Roman Curia—Cardinal Sodano remains the Dean of the...

Dec. 4, 2012 - Legal abortion is coming soon to Ireland, it now seems likely, arriving the same way it arrived in the US 40 years ago: by fraud. In the US, the plaintiffs in the landmark cases of Roe v. Wade and Doe v. Bolton have both testified that their cases were based on fraud. Norma McCorvey ("Roe") was...

Dec. 3, 2012 - If you live in or around Washington, DC—or can get there this Friday evening—don't miss this event: Father James Schall will speak on "The Final Gladness," in his "last lecture at Georgetown" on Friday, Dec. 7, at 5:00 pm in Gaston Hall. If you're...

Nov. 29, 2012 - If you've checked the news recently, on any site other than Catholic World News, you've probably read that Pope Benedict is opening a Twitter account. This morning when I plugged "pope" and "twitter" into a Google news search, I received 68,000 results, most of...

Nov. 28, 2012 - Senator John McCain, who knows a thing or two about losing political campaigns, thinks that Republican candidates need to stop talking about abortion. "I can state my position on abortion. But other than that, leave the issue alone," said Sen. McCain. "I would allow people to...

Nov. 27, 2012 - Ross Douthat will forgive me, I hope, for saying that it is remarkable Bad Religion was written by such a young man. I don't mean to patronize him. A conservative Catholic writer who has established himself as a regular op-ed columnist for the New York Times doesn't need a...

Nov. 26, 2012 - The King Abdullah Bin Abdulaziz International Centre for Interreligious and Intercultural Dialogue opens today in Vienna. Why in Vienna? Well, it couldn't really be based in Riyadh, could it? It might be a bit messy, inviting people into town to talk about inter-religious harmony, and then...

Nov. 24, 2012 - Boxer Hector Camacho died on Saturday, his doctor said: His death was reported by Dr. Ernesto Torres, the director of the Centro Medico trauma center in Puerto Rico, who said Camacho had a heart attack and died a short time later after being taken off life support. This is confusing, because the...

Nov. 16, 2012 - It's open season on Catholicism. In Ireland and in Australia, public opinion is being whipped into frenzy in crusades against Church teachings. In both cases the arguments are thoroughly irrational. In Ireland, Savita Halappanavar died a horrible, painful, needless death. But rather...

Nov. 14, 2012 - Maybe you've already grasped the significance of today's CWN headline story. But just in case, let me spell it out: Pope Benedict's new book, The Infancy Narratives, will be available November 21. Advent begins December 2. So if you want to prepare to celebrate the...

Nov. 12, 2012 - Our American bishops, meeting in Baltimore this week, have apparently decided that the world needs to hear more of their offhand comments. There's a push to encourage more bishops to blog and tweet, and a supportive study that says (to quote the UPI headline): "Poll: Catholics want...

Nov. 12, 2012 - Perhaps you've seen the speculation that an anonymous writer who asked for advice from the resident ethicist at the New York Times some weeks ago was the man cuckolded by General Petraeus. The situation described by this unhappy man does fit the facts of the case. The anonymous correspondent...

Nov. 12, 2012 - Father Tom Reese is not infallible; he admits as much himself in a post-election column for the National Catholic Reporter. But he evidently considers himself a lot closer to infallibility than the American bishops, to whom he offers a great deal of advice. "Here I am writing as a political...

Nov. 9, 2012 - When questioned about details of Obamacare, Rep. Nancy Pelosi famously remarked that "we have to pass the bill so that we can find out what is in it." This is the "shoot first, aim later" approach to legislation. Once the bill becomes law, the problems will become obvious. Did I detect...

Nov. 9, 2012 - When questioned about details of Obamacare, Rep. Nancy Pelosi famously remarked that "we have to pass the bill so that we can find out what is in it." This is the "shoot first, aim later" approach to legislation. Once the bill becomes law, the problems will become...

Nov. 9, 2012 - The porn-video producers of California's San Fernando Valley are threatening to leave the state, after voters approved a referendum measure requiring porn actors to use condoms onscreen. How do you think government officials should respond to this threat? I suggest something along these...

Nov. 8, 2012 - Let's face facts squarely. We have lost an election. We are in grave danger of losing a nation. The 2012 elections were a decisive defeat for the culture of life. But this defeat did not "just happen" on November 6. It was the result of a long trend. If we don't take...

Nov. 7, 2012 - Last night several analysts claimed that Mitt Romney's fate was sealed when Chris Christie put his arm around President Obama. The embattled president was suddenly seen as a non-partisan leader, the pundits explained, and Romney's appeal for bipartisan support lost traction. Personally I think...

Nov. 6, 2012 - Have you voted yet today? Will you be sure to vote today? Every Election Day, I wonder about the millions of American citizens who stay home, choosing not to vote, letting other people select their political leaders. That sort of apathy baffles me, and I can't help contrasting it with the...

Nov. 5, 2012 - Yes, I realize that the attention of most readers is riveted on the US presidential race. Mine too. But while we're waiting, a few passing comments on news stories that raised questions in my mind: First is the story of the late Jimmy Saville, identified in the CWN news story as "an English...

Nov. 2, 2012 - An editorial in the National Catholic Reporter argues that "Catholics who bring with them a conservative political agenda" are doing a disservice to the Church by suggesting that some political issues are non-negotiable. The Reporter cites the words of Blessed John Paul II, who said...

Nov. 2, 2012 - For someone who has spent years trying to combat the pernicious influence of the Kennedy family and the Boston Globe on Massachusetts political scene, it's a surreal experience to find the Globe joining with Ted Kennedy's widow in public opposition to Proposition 2, the referendum that...

Oct. 31, 2012 - Put not your trust in princes, in a son of man, in whom there is no help. Psalm 146:3 Every four years, millions of Americans are caught up in the excitement of a presidential race. This is understandable, even desirable; it is the sign of a healthy democracy at work. But in a...

Oct. 26, 2012 - Yesterday I was ruminating on the fact that running for the US presidency has become a full-time job. The only full-time job that allows a candidate scope for constant campaigning is, in fact, the presidency itself. If you look back over recent campaigns, you'll notice that the presidential...

Oct. 25, 2012 - New York Times columnist Ross Douthat has done a nice analysis of a familiar topic: media bias in coverage of the abortion debate. Douthat keys on the media treatment of Richard Mourdock, who has reporters gasping for breath in disbelief because he said a human life—even a life conceived by...

Oct. 24, 2012 - Pope Benedict's surprise announcement that he is naming 6 new cardinals raises at least three intriguing questions: Why now? The Pope has already elevated 22 prelates to the College of Cardinals this year, at a consistory held in February. Never before in the post-Vatican II era—in...

Oct. 23, 2012 - Not many American voters changed their minds as a result of last night's presidential debate, I feel sure. Voters who favored Barack Obama before the debate generally felt that the President had the better of the discussion; those who favored Mitt Romney thought he was the winner. But then,...

Oct. 22, 2012 - In an interview with Vatican Radio, Anne Leahy, the Canadian ambassador to the Holy See, had some puzzling things to say about the canonization of St. Kateri Tekakwitha. First the Canadian envoy remarked that St. Kateri "is really put up as a model for the universal Church, but as a model, in...

Oct. 20, 2012 - On the web site of Catholics for Obama—right above the story blasting critics of the Plan B contraceptive—you'll find a photo of Cardinal Timothy Dolan, roaring with laughter, with a smiling President Obama beside him, at the Al Smith dinner. (You won't see Mitt Romney;...

Oct. 16, 2012 - In a New York Times op-ed, Michael Peppard, a Fordham theology professor, strains to make the argument that Paul Ryan dissents from Catholic teaching on abortion. Ryan, he observes, has promised "to oppose abortion, with the exceptions for rape, incest, and life of the mother." But...

Oct. 15, 2012 - If Vice President Biden hires me as a speechwriter, here are are few passages that I'll suggest: The Catholic Church teaches that we should pay our taxes. I accept this teaching of my Church, and in my own personal life I pay my taxes. But I would not impose on the conscience of another...

Oct. 13, 2012 - In an America magazine commentary—with the curious title, "Don't Vote for the 'Better Catholic'"—Father James Martin, SJ, comments on the Biden-Ryan debate. His argument is a familiar one: that abortion is not the only moral issue for Catholic voters. But...

Oct. 12, 2012 - If you're a regular visitor to the Catholic Culture site, you may have noticed that I have been unusually quiet, posting only a few comments during the past few weeks. And if you're a truly avid reader, you might even have noticed that when I did post blog comments, they appeared in...

Oct. 12, 2012 - The US bishops' conference has called Joe Biden to account for a grossly inaccurate statement the Vice President made during last night's debate. That's good. But in correcting the record, the USCCB curiously avoids mentioning Biden's name. The USCCB statement says that...

Oct. 10, 2012 - Can a minister of a non-Catholic denomination still be classified as a Catholic? The Washington Post seems to think so, notes the perceptive critic Terry Mattingly, who regularly exposes the tone-deafness of the secular media regarding religious affairs. A

Oct. 8, 2012 - You may be reading, on various other sites carrying news of the Catholic world, that the Vatican has announced an end to talks with the Society of St. Pius X (SSPX). Not so. Archbishop Gerhard Müller, the prefect of the Congregation for the Doctrine of the Faith, told a German interviewer that...

Oct. 4, 2012 - As a young man with a keen interest in world politics, I was always fascinated by the unique character of Charles de Gaulle. While he was enigmatic and often frustrating from an American perspective, it was impossible to dispute the man's enormous charisma. Try to imagine an American...

Sep. 26, 2012 - The president has finally acknowledged the truth about the murder of American diplomats in Benghazi. The president of Libya, I mean; not the president of the United States. The attack on the US consulate was not an angry reaction to an anti-Muslim film, President Mohamed Magarief told NBC...

Sep. 21, 2012 - In my parish--and in virtually every Catholic parish, I think--the petitions at Sunday Mass always include a prayer for those parishioners who have died recently. I have a simple suggestion: Why not add a prayer for those who have been baptized recently as well? Certainly it is a good thing, and...

Sep. 20, 2012 - Image Books, which once published so many Catholic classics, has put out a new volume: Vatican II: The Essential Texts. That's odd. With so many compilations of the Vatican II documents already on the bookshelves, why would we need a new one? From the publisher's perspective, what is...

Sep. 19, 2012 - A Harvard Divinity School professor has unearthed an ancient Coptic papyrus fragment that reportedly refers to a wife of Jesus. What does this prove? Absolutely nothing. When Karen King submitted an article about her discovery to the Harvard Theological Review, two of the three scholars who...

Sep. 18, 2012 - If you aren't excited about this news story, you probably don't understand it. This is big. This is huge. This is exciting! Have you been frustrated, over the years, with the political statements issued by the US bishops' conference? If so, prepare for a welcome change. Have you...

Sep. 14, 2012 - No democracy is perfect. The principle of "one man, one vote" might apply to the ballot box, but it does not prevent skilled activists from amassing more power than ordinary citizens. The chief executive of a large corporation has more political clout than the night watchman; a...

Sep. 14, 2012 - The pattern may now be familiar, but it's still messy. A reporter tackles the question of how to report on a woman who claims ordination to the Catholic clergy. "Catholic woman ordained deacon," reads the headline for a WNWO report on the ceremony that took place in Ohio. Yet the first...

Sep. 12, 2012 - Four American diplomats are killed, and a Vatican spokesman responds not by condemning the killings but by insisting that we should respect the sensitivities of Muslims. Outrageous! There are two separate points to be made here. The Americans who produced a film deliberately insulting Islam...

Sep. 7, 2012 - Bill O'Reilly of Fox News is "stunned" and "flabbergasted" and "shocked" that during a speech at the Democratic convention, Caroline Kennedy identified herself as a Catholic and went on to praise President Obama for protecting legal...

Sep. 7, 2012 - So now an American bishop is a convicted criminal. Do you suppose there's any chance the other bishops will finally get the message? Bishop Robert Finn has been convicted in a court of law for doing what scores of other American bishops have done in the recent past. It's true that...

Sep. 6, 2012 - Thousands of bloggers are reporting this morning that delegates at the Democratic convention in Charlotte booed when God was reintroduced into their party's platform. That's not entirely accurate. But the true story does not reflect any better on the Democratic Party. This Breitbart...

Sep. 5, 2012 - Does anyone else find it significant that after approving a political platform that pushed for free abortion on demand and same-sex marriage, and removed any mention of God (I know, I know; they have restored Him--reluctantly), the leaders of the Democratic party announced that they would be...

Sep. 3, 2012 - Please help me to understand this paragraph in a recent news release from the Catholic Relief Services (CRS). (The same paragraph was reproduced, without change, in a CWN headline story this morning: CRS does not purchase, promote or distribute condoms, nor do we provide funding to other...

Aug. 31, 2012 - If you were already so certain that Mitt Romney is a great champion of the pro-life cause, why are you exulting over a single sentence in his speech? "As president, I will protect the sanctity of life." That was it. One sentence—9 words—in the course of a 38-minute speech. Not a developed...

Aug. 29, 2012 - Pro-lifers take note: In a CBS television interview, Mitt Romney went further than any previous Republican presidential nominee has gone toward accepting legal abortion. "My position has been clear throughout this campaign," Romney said. "I'm in favor of abortion being legal in the...

Aug. 29, 2012 - Say what you will about the prudence of Cardinal Dolan's decision to offer a prayer at the Democratic convention. What about the tactical judgment of the Democratic Party leaders who will welcome him? Jeff Mirus has questioned whether Cardinal Dolan should have made the offer to deliver closing...

Aug. 28, 2012 - Do you share my distaste for PowerPoint presentations? Do you share my distaste for PowerPoint presentations? (Do you share my distaste for PowerPoint presentations?) Here's my complaint. Here's my complaint. (Here's my complaint.) The fellow doing the presentation The...

Aug. 27, 2012 - Do you remember the presidential debate that Rick Warren, the pastor of the Saddleback Church in California, hosted in 2008? The famous Evangelical leader had planned a similar event this year. But now he has withdrawn his invitations to Barack Obama and Mitt Romney. Warren explains that "it...

Aug. 24, 2012 - The birth of a delightful new grandson, and then the death of an esteemed old friend, have prompted me to think about how unpredictable these events usually are. Many of life's other important moments—Baptisms and First Communions, weddings and ordinations, graduations and retirements, awards...

Aug. 22, 2012 - Why are so many pro-lifers rushing to condemn the moronic public remarks by Rep. Todd Akin about "legitimate" rape? Pia de Solenni characterizes Akin's comments as "idiotic" rather than "moronic," but she asks the same question. Granted, what the Missouri...

Aug. 14, 2012 - How much good news can a family absorb in the space of two weeks? The Lawler family has been testing the limits. I hope you won't mind if I share the "burden." It all began at the beginning of August, when our son-in-law returned from Afghanistan. Lt. Philip Turner had finished...

Aug. 14, 2012 - Since charity begins at home, we can count on the bloggers of the Catholic left to treat their fellow Catholic Rep. Paul Ryan with respect, even if they disagree with him. Right? Wrong. A National Catholic Reporter blogger sets the tone, comparing Ryan with Dr. Jack Kevorkian. Suggesting changes...

Aug. 9, 2012 - Jesus ate with tax collectors. And Cardinal Dolan plans to eat with President Obama—who, Chief Justice Roberts tells us, has imposed a "tax" on employers who refuse to subsidize contraception. But there's a difference. When Jesus sat with tax collectors, the dinners were...

Aug. 8, 2012 - Claims that liberal women's religious orders are dying out "are not based in fact," according to an analysis by two women religious in America magazine. Yet the article cites statistics that actually buttress the conservative claim. Sisters Mary Johnson and Patricia Wittberg...

Aug. 7, 2012 - One day the US bishops' conference is urging Congress to take action to undo the contraceptive mandate. The very next day the conference is urging Catholics to lobby their Congressmen for more funding for food stamps. Can anyone fail to notice that the second message dilutes the impact of...

Aug. 2, 2012 - August 1 was the first day of implementation of the HHS contraceptive mandate. What did Christian Americans do to protest this grossly unjust policy? Thousands of them… went to lunch. At Chick-fil-A. Don't get me wrong. I have no complaint with Chick-fil-A Appreciation Day (except...

Aug. 2, 2012 - As the HHS contraceptive mandate went into effect yesterday, did you hear the stinging denunciations issued by national leaders of the Republican Party, condemning this gross assault on religious liberty by the Obama administration, and signaling that this would be a major issue for Republican...

Aug. 1, 2012 - The State Department's Religious Freedom Report for 2011 reminds us that as citizens of the world, we all have a duty to condemn injustice. "As President Obama said, they ought to 'bear witness and speak out' when violations of religious freedom occur." So here we stand on August 1: the day...

Aug. 1, 2012 - Arguing against Hercules Industries—the Colorado firm that won an injunction against the HHS contraceptive mandate--lawyers for the Obama administration made the stunning claim that "for-profit secular employers generally do not engage in any exercise of religion protected by the First...

Jul. 30, 2012 - The "Moneyval" audit of the Vatican bank, the IOR, turned up this interesting tidbit: there were 236 cardinals who held accounts there. Which wouldn't be remarkable, except that at the time of the audit, there were only 213 cardinals alive. This is not necessarily evidence of...

Jul. 30, 2012 - Today the Vatican news service announced that two more bishops have resigned, citing #401-2 of the Code of Canon Law. That canon, as knowledgeable Catholics now know, stipulates that the Pope may accept the resignation of a bishop who is unfit to continue with his duties because of illness or...

Jul. 27, 2012 - Most Catholic Culture readers, I suspect, were delighted (as I was) to hear the news that the Vatican has stripped the "Catholic" and "Pontifical" titles from the institution known as the Pontifical Catholic University of Peru. I was delighted, too. What a refreshing...

Jul. 27, 2012 - Sure, we're accustomed to journalist attacks on the Vatican. Still a headline like this one, from Melbourne's Herald Sun, is a bit much: Pope accused of stealing more than $1million in funds Will they stop at nothing? Does any wild-eyed accusation against the Vatican get headline...

Jul. 24, 2012 - Did you hear about the young woman who was shot and fatally wounded outside a Planned Parenthood abortion clinic in Chicago last week? Oh, wait. She was fatally injured inside the clinic, in the course of an abortion. That's why the story hasn't been among the top headlines every day this...

Jul. 24, 2012 - In a thought-provoking Wall Street Journal column William McGurn worries that the net result of the sex-abuse scandal at Penn State will be a multiplication of new rules and regulations rather than a recognition that leadership entails personal responsibility—and a commitment never to...

Jul. 23, 2012 - Brace yourself for a shock. AP reports that the Vatican shows a growing interest in sports, "but the prospects of the world's tiniest sovereign state actually fielding an Olympic squad are slim." Just thought you'd want to know. In case you were wondering....

Jul. 20, 2012 - Imagine that you're a young woman living in South Sudan. You've just learned that you are pregnant. This is exciting, because you and your husband are anxious to have children. But it's also frightening, because you know that in your country, pregnancy and childbirth are dangerous. You wish...

Jul. 19, 2012 - The Vatican made an offer, and the leaders of the SSPX said No. Or did they? Go ahead: read our CWN news story. Better yet, read the full statement from the SSPX general chapter. Do you see a clear "No" anywhere? Neither do I. There is no "Yes," either, I admit. And some of the language...

Jul. 19, 2012 - And now, from the sort of useful scientists who can demonstrate that water is wet, comes this study showing that young people who watch sexual activities in movies are more likely to engage in sexual activities themselves. Now who would ever have thought of that?! The Dartmouth researchers...

Jul. 18, 2012 - Speaking to the National Council of Priests of Australia, Father Timothy Radcliffe, the former worldwide head of the Dominican order, said that the Church should embrace the modern world, enjoying such developments as the acceptance of homosexuals and the debate on women's ordination. (He...

Jul. 16, 2012 - Rep. Debbie Wasserman Schultz, who chairs the Democratic National Committee, explains to the world why all Jewish Americans should support President Obama: …the president has an incredible record of support and advocacy on the issues, domestically, that Jews care about–fighting, for example,...

Jul. 16, 2012 - If you are a British history buff, you'll want to know that the town of Angers, in France, is demanding restitution for the murder of the Earl of Warwick. The killing was a "state crime," Angers argues, and the British nation should take responsibility. It's an old complaint. The unfortunate...

Jul. 13, 2012 - Condoleeza Rice? The rumors that Mitt Romney will pick the former Secretary of State as his running mate are cropping up too frequently to be coincidental. Something is afoot. Let's assume that the rumor has been floated as a trial balloon? What does it tell us, that after promising to select a...

Jul. 13, 2012 - Things look grim for Penn State University this week. After investigating allegations of sexual abuse against a former member of the football team's coaching staff, former FBI director Louis Freeh issued a scathing report. "Our most saddening and sobering finding is the total disregard for the...

Jul. 12, 2012 - You'd probably expect an obscure outlet called Womens ENews to wax enthusiastic about the "Nuns on the Bus" campaign. But you wouldn't expect the Forbes magazine web site to reproduce the article without comment, giving a mainstream appearance to a fringe...

Jul. 11, 2012 - If Barack Obama is a clever politician, he will soon offer the US Catholic bishops another "compromise" on the HHS contraceptive mandate. Such a gesture could boost the President's chances for re-election, and obviously Obama would welcome that result. The proffered compromise...

Jul. 10, 2012 - The Post-Dispatch headline on the suspension of Father William Rowe in Belleville, Illinois, announces that Father Rowe has been barred from preaching. But that's really not the point. The point is that Father Rowe has been barred from celebrating Mass. And the reason is simple: The...

Jul. 10, 2012 - This isn't an original question, I realize. But in light of the Obama administration's insistence that women need "preventive care" such as contraception, it seems worth asking again: What disease is it that the Pill...

Jul. 6, 2012 - The irony is palpable in yesterday's AP story about the report submitted by European banking inspectors regarding Vatican financial procedures. The story begins: The Vatican got a report card Wednesday on its efforts to be more financially transparent — but it's a secret for now. OK, we...

Jul. 5, 2012 - In the week that has passed since the stunning Supreme Court decision on Obamacare was released, many of my conservative colleagues have tried to explain the opinion by Chief Justice Roberts as a hidden gem: a stealth victory for the cause of limited government. Those explanations—like the...

Jul. 5, 2012 - …the Commission of the Bishops' Conferences of the European Union (COMECE), joining with other religious groups, brought forth a joint Position Paper on Cohesion Policy. Read the full text if you dare. If you can stay awake, and if you can understand what they're saying, you might have an...

Jul. 4, 2012 - Phyllis Schlafly notices that when he quotes a famous line from the Declaration of Independence, President Obama regularly drops a few words from the text. It doesn't seem to be a careless error, she remarks: "Obama has done this so often that it can't be a slip of the tongue or a...

Jul. 4, 2012 - Although I don't pretend to understand the implications, physicists' discovery of the Higgs boson (or something very much like it) makes for a fascinating story. Not least because Fabiola Gianotti, speaking for the term that discovered the subatomic particle, made an interesting...

Jun. 28, 2012 - Two quick thoughts on today's astonishing, disastrous, incomprehensible Supreme Court ruling: Now it's up to us. It would have been nice if the Supreme Court had eliminated the latest and greatest threat to religious freedom in America. But it didn't happen. Now either we Catholics Americans...

Jun. 28, 2012 - The "victory" of Father Frank Pavone in his appeal to Rome illustrates something seriously wrong with the ordinary application of canon law. The word "victory" belongs in quotation marks above because we don't know whether the Congregation for Clergy accepted all, or...

Jun. 26, 2012 - Here's an excellent example of a pastor responding skillfully to a difficult situation. Confronted by a group of angry protesters at the cathedral in Kalamazoo, Michigan, Father Ted Martin shows intelligence, pastoral sensitivity, wit, and an extraordinary amount of patience as he answers...

Jun. 26, 2012 - The early days of summer are always a season for speculation around Rome, and this year especially so. With a flurry of appointments, is Pope Benedict XVI sending important signals about his policies and priorities? Yes, he is. Ordinarily I avoid predictions about Vatican affairs. As the old...

Jun. 25, 2012 - A friend just contacted me: a reporter for a secular media outlet. At an editorial conference, he had suggested some coverage of the Fortnight for Freedom, and drawn blank stares from his colleagues. Fortnight for what? None of the other reporters or news editors had heard anything about the...

Jun. 22, 2012 - Sometime next week, roughly halfway through the "Fortnight for Freedom," the US Supreme Court will deliver its ruling on the Obama health-care reform. If the Court rules—as it should—that the legislation is unconstitutional, the threat of the contraceptive mandate will be...

Jun. 22, 2012 - Twice in the past month, I've escorted a daughter into church to meet her waiting bridegroom—in both cases, thank God, a young man I not only like but admire. Yes, it's been a busy month. (And I trust you'll understand if I haven't been writing as much commentary as usual.) It's difficult to...

Jun. 21, 2012 - For those who want to participate in the "Fortnight of Freedom" but aren't sure how to begin, here's a suggestion: Download a copy of Cardinal Timothy Dolan's new eBook, True Freedom: On Protecting Human Dignity and Religious Liberty. Written in an uncomplicated,...

Jun. 20, 2012 - The Pittsburgh Tribune-Review has a short editorial about what it sees as a "larger, overarching crisis" in the Catholic Church. There's the Vatileaks mess, and some people think that's a major scandal. Then the president of the Vatican bank was ousted. That's it?...

Jun. 19, 2012 - Sandro Magister of L'Espresso calls attention to a homily on Baptism delivered by Pope Benedict XVI on June 11, describing it as "one of the highest moments of that masterpiece which his homilies on Baptism are." A friend had sent me a copy of the same homily, with a one-word commentary:...

Jun. 18, 2012 - The Association of Catholic Priests (ACP) is very unhappy with Cardinal Dolan's report on the Pontifical Irish College. In a report to the Vatican after his apostolic visitation of the Irish seminaries, Cardinal Dolan reportedly said that some faculty members should be replaced. (The...

Jun. 18, 2012 - The Catholic Health Association (CHA) has finally stopped beating the drums in support of Obamacare . But before you begin celebrating, and welcoming the CHA back into the fold, take a moment to read this sobering analysis from the Cardinal Newman Society. It turns out that the CHA is calling for...

Jun. 15, 2012 - Earlier this week I commented on the refreshing candor and clarity of comments by Bishop Leonard Blair, defending the Vatican's call for reform of the Leadership Conference of Women Religious (LCWR). Today there is even more candor and clarity, this time coming in an interview with Cardinal...

Jun. 15, 2012 - Italian news reports have said that two cardinals have been implicated in the Vatileaks scandal. The Vatican press office insists that's mere speculation. Could it be true? Could princes of the Church be guilty of violating confidences? It sounds shocking. But… When they enter a conclave...

Jun. 14, 2012 - How can we explain the disgraceful behavior of the Church officials behind the "Vatileaks" scandal? Ranking prelates, who (you'd like to think) should have a highly developed moral sense, have been doing things that a schoolboy would instantly recognize as unethical: betraying...

Jun. 14, 2012 - Out of compassion for young people who were sexually abused, maybe you were initially sympathetic toward SNAP. As the weeks and months and years wore on, and SNAP continued to churn out denunciations of the Church, maybe your sympathy was tested. Eventually you began to wonder whether SNAP was no...

Jun. 14, 2012 - From Dublin comes the news that the crowds at the International Eucharistic Congress (IEC) are greatly exceeding expectations. For some oversubscribed events, organizer have been forced to put up giant TV screens, to relay the speeches to the people unable to squeeze into the assigned sites. For...

Jun. 12, 2012 - You know the old lawyer's advice to a new practitioner? "If the law is on your side, pound the law. If the facts are on your side, pound the facts. If neither the law nor the facts are on your side, pound the table." Liberal Catholics have been pounding the table recently in their defense of...

Jun. 12, 2012 - If you want an interesting perspective on the current upheaval at the Vatican, and you read French comfortably, I strongly recommend this detailed analysis by my old friend and sometime colleague, Jean-Marie Guénois of Le Figaro. Having spent more than 20 years covering the Vatican, Guénois...

Jun. 11, 2012 - Well, why not? If a woman can marry another woman, why shouldn't a woman by able to marry herself? Once you start tinkering with the definition of marriage, there's no clear bright line at which you have to stop. "I feel very empowered," said Nadien Schweigert after she pledged lifelong...

Jun. 8, 2012 - How ironic it is that Bishop Bernard Fellay of the Society of St. Pius X (SSPX) refers to the Vatican as "the official Church." Did you notice? "So the attitude of the official Church is what changed; we did not." And again: "The official authorities do not want to acknowledge the errors of...

Jun. 7, 2012 - Here's an interesting case study in news coverage of scientific issues: The New York Times has given prominent attention to a report that "emergency contraceptive" pills may not be abortifacient. Setting aside the merits of the argument, the Times story is significant in itself...

Jun. 7, 2012 - Washington Post columnist Lisa Miller has produced a hilarious piece. But I'm afraid the humor is unintentional. Miller takes Vatican officials to task for using the term "radical feminist" to describe some American women religious. The title of her column tells the story:...

Jun. 7, 2012 - Doctors may soon be able to screen unborn children for 3,500 different genetic disorders, London's Daily Telegraph reports. The testing won't even be invasive: a blood test from the mother, a cheek-swab from the father. If the tests were done for the benefit of the babies—if there were some...

Jun. 1, 2012 - Let's say you run a business. You discover that several of your employees have engaged in gross misconduct. Naturally you want to fire them. But it's complicated. You have contractual obligations to these workers. If you stop paying them immediately, they could sue. You'd probably win in court,...

May. 31, 2012 - Reuters says that the Vatileaks scandal is "the worst crisis in Pope Benedict's pontificate"…"a scandal that has shaken the very centre of the Church." Vatican Insider offers offers this melodramatic tidbit: "Somehow this is even worse than the storm caused by the Church paedophilia scandal,"...

May. 30, 2012 - On Memorial Day, appropriately enough, I finished reading a new history of World War II: The Storms of War, by Andrew Roberts. Having examined some of the strategic errors that Hitler made, and traced their consequences, Roberts concludes by reminding his readers that the war could have turned out...

May. 30, 2012 - "Pope Benedict on Wednesday angrily denounced media coverage of a leaks scandal shaking the Roman Catholic Church, saying it presented a false image of the Holy See." Thus runs the lede of a Reuters story today. Yes, the Pope definitely said that the media reports were creating a...

May. 30, 2012 - How do you go about claiming your innocence, after you've been caught red-handed on videotape? It ain't easy. But if you're a PR flak for Planned Parenthood, at least you have some experience, since—thanks to Live Action undercover work—Planned Parenthood has been...

May. 29, 2012 - It's not the first time this has happened, and regrettably won't be the last time, but today's CWN headline story from Pakistan raises a question about the logic of militant Islam. If someone accuses you of a tendency toward violence, do you really think you can dispel that notion by threatening...

May. 25, 2012 - The counter-attack has begun. You knew it was coming, didn't you? For weeks now the American bishops have been marching in lockstep unity, completely unanimous in their opposition to the HHS contraceptive mandate. The Catholic hierarchy has been headed into a showdown with President Obama,...

May. 24, 2012 - Europe is "wounded," Pope Benedict XVI told an assembly of Italian bishops today. What if the wound is fatal? We know that European culture is in distress. What if it cannot recover? Civilizations rise and fall; they do not last forever. In an ambitious and fascinating book, David Goldman has...

May. 24, 2012 - You've head the theory that when left-wingers push things to an extreme, they meet the right-wingers coming from the other direction? Here's a bit more evidence: Hans Küng, the favorite theologian of the Catholic Left, has rendered his judgment that Pope Benedict XVI should not reconcile with...

May. 24, 2012 - A publisher in Iran is text touting a discovery that will "undermine the Christian Church and its authority and will revolutionize the religion in the world." The publisher doesn't actually have the evidence that will produce this stunning result. But if you're going to...

May. 24, 2012 - Here's a report that speaks volumes about trends in the Catholic Church in America. This year one graduate of New York's archdiocesan seminary—just one—was ordained to the priesthood for the archdiocese. That one new priest, Father Patric D'Arcy, chose to celebrate his first Mass in the...

May. 23, 2012 - In the Boston Herald, a report on the latest failed attempt to persuade the Vatican to stop parish closings came with this headline: Minister holds out faith decades-old Hub church will reopen Minister? At a Catholic parish church? The Church's influence isn't what it once was in Boston, but...

May. 22, 2012 - Abortionist Willie Parker told a sympathetic interviewer from the Washington Post why he opposes a bill that would outlaw the destruction of unborn babies after 20 weeks of gestation. If you believe his argument, Parker is motivated entirely by his empathy for people in need—not at all by the...

May. 18, 2012 - Are the editors of the Los Angeles Times misinforming their readers intentionally? Or are they really too stupid to make simple distinctions? In an editorial with the grossly misleading title "Silencing Kathleen Sebelius," the Times criticizes the Washington archdiocese for finding fault with...

May. 18, 2012 - Earlier this week I wrote about a remarkable report in the New York Times, which asserted that some Catholic priests bless same-sex unions. The Times report was remarkable, I argued, precisely because the paper treated it as unremarkable—as if "everyone knows" some priests give...

May. 16, 2012 - The perceptive religion reporter Terry Mattingly noticed something that had escaped me, in a New York Times story about religious attitudes toward same-sex marriage. The Times reported: The Roman Catholic Church teaches that homosexual behavior is a sin, but there are Catholic priests...

May. 16, 2012 - Following up on an editorial in the archdiocesan newspaper, the Archdiocese of Washington has issued a statement on Georgetown's commencement invitation to HHS Secretary Kathleen Sebelius. The archdiocese understands the "concerns, objections, and even outrage" that the invitation has caused....

May. 15, 2012 - Do the American Catholic bishops think it's morally acceptable to bounce checks? Because that's what will happen, you know, if Congress follows the bishops' advice on federal spending. The US Conference of Catholic Bishops has repeatedly criticized proposed

May. 15, 2012 - From the one-hand-washes-the-other department: Georgetown University is honoring Kathleen Sebelius, and Commonweal magazine is honoring Georgetown's President John DeGioia, presenting him with the "Catholic in the Public Square" award. With straight faces, Georgetown officials will tell...

May. 14, 2012 - The Catholic Standard, the newspaper of the Washington archdiocese, gives Georgetown University a well-deserved editorial thumping for inviting HHS Secretary Kathleen Sebelius to speak at commencement. The Standard rightly notes that the invitation from Georgetown to Sebelius—who has taken the...

May. 11, 2012 - Last month, when I questioned whether "brain death" is a valid justification for removing vital organs for transplant, many readers expressed a keen interest in the debate. Soon thereafter I posted a rebuttal by one reader, Dr. Michael DiPietro, who argued strenously in favor of using the...

May. 9, 2012 - Is anyone honestly surprised that President Obama has announced his support for same-sex marriage? The timing may be a bit unexpected; Obama might have preserved a bit of ambiguity about his stance until after the November elections. But when he said that his views were "evolving"—after...

May. 7, 2012 - Over the years the US bishops' conference has issued statements on dozens of political issues: a habit that I lamented in a comment last week. The statements keep coming, in seemingly endless profusion. But the USCCB's enthusiasm for particular issues seems to wax and wane. In the 1980s, for...

May. 4, 2012 - In March the US bishops' conference (USCCB) announced that "we will not rest" until Congress ensures that religious freedom is protected in the federal health-care reform program. The USCCB followed up that clear and forceful message a few week later with a new, statement...

May. 3, 2012 - Someone named Lindy McDowell, writing in the Belfast Telegraph, opens a column with a seemly display of humility: I wouldn't presume to tell the Pope how he should go about his business or to advise the Vatican on matters theological. You know what's coming next, don't you? You know what the...

May. 2, 2012 - When secular commentators turn their attention to the Catholic Church, they typically make two mistakes. First, they assume that religious questions can be understood in political terms. Second, they assume that the Catholic Church should be placed on the conservative end of the political...

May. 2, 2012 - When the Chinese human-rights activists Chen Guangcheng left the US embassy in Beijing, where he has sought refuge after a dramatic escape from house arrest, American officials assured the world that the Chinese government had promised that Chen and his family would be unharmed. But: If the...

May. 2, 2012 - He's at it again. Or perhaps I should say he's at it still. Father Tom Reese appeared on The Colbert Report for a session of snark about Congressman Ryan's budget. Once again Father Reese said that Ryan's budget is morally unacceptable because it trims funding for...

May. 1, 2012 - The open rebellion among the Catholic clergy of Austria, and the fact that Vienna's Cardinal Christoph Schönborn has taken no disciplinary action against the rebels, leads Christa Pongratz-Lippitt to pose a question in a National Catholic Reporter column: Is Austria, led by Schönborn, perhaps...

May. 1, 2012 - In a Wall Street Journal column on Rep. Paul Ryan's speech at Georgetown, William McGurn makes an important point: Now, let us stipulate that those of us who incline to Mr. Ryan's application of Catholic social teaching—not least Mr. Ryan himself—do not assert we enjoy any monopoly. Plainly...

Apr. 30, 2012 - Defending the Leadership Conference of Women Religious against that nasty old Vatican in the New York Review of Books, Garry Wills invites the reader to step into a time machine and travel back to the early 1960s: The priests drive their own new cars, while nuns ride the bus (always in pairs)....

Apr. 27, 2012 - Congressman Paul Ryan spoke at Georgetown about how his Catholic faith informs his political thinking, and thus his budget plan. The headline on our Catholic World News story read, "Ryan defends compatibility of House budget with Catholic teaching." But the headline on a report from...

Apr. 26, 2012 - Last week the PR office of the Irish Catholic bishops' conference demanded an apology from a popular radio personality, Ray D'Arcy, for his attack on the Catholic Church. Bad idea. D'Arcy, whose Today show claims nearly a quarter-million listeners, had said that "the...

Apr. 26, 2012 - By now you've probably heard that Congressman Paul Ryan is a big fan of the "objectivist" philosophy Ayn Rand. If you hadn't heard those reports earlier this year, Father Tom Reese provided a reminder when he joined the Georgetown faculty members protesting Ryan's appearance on campus: I am...

Apr. 24, 2012 - Sally Quinn, the woman who parlayed her social standing into a career as a columnist for the Washington Post, inadvertently tells readers something about herself in the course of a tirade against the Catholic Church: I'm not a Catholic but when I attend services I want to feel holy and...

Apr. 23, 2012 - It's a coincidence, no doubt, that the Stockton diocese settled a sex-abuse case just before Cardinal Roger Mahony, the former Bishop of Stockton, was scheduled to testify. Actually Cardinal Mahony wasn't ready to take questions. He had left for Rome, ignoring his date with the...

Apr. 23, 2012 - Chuck Colson, one of the most prominent Evangelical leaders in America, died on April 21 after suffering a brain hemorrhage. For a short time in the 1970s, Colson was known as a "dirty tricks" expert in the Nixon administration. After undergoing a religious conversion he ignored the...

Apr. 19, 2012 - Do you remember what you were doing on this date in 2005? I sure do. It was a quiet day here, but I was on edge, jumpy with anticipation, waiting for news from Rome. The papal conclave had just begun, and April 19 would be the first day of actual voting. It seemed unlikely that the cardinals...

Apr. 18, 2012 - The leaders of Prison Fellowship Ministries have put out an urgent call for prayers for their founder, Chuck Colson, who is apparently nearing the end of his remarkable life. Colson, who is 80 years old, was hospitalized earlier this month with a brain hemorrhage. A White House staff member...

Apr. 18, 2012 - Now that the contest for the Republican presidential nomination is effectively over, we can expect the presumptive winner, Mitt Romney, to tack leftward as he prepares for the general election in November. While he was wooing the true believers of his own Republican party, and trying to allay the...

Apr. 16, 2012 - We've covered this ground before , but we'll go over it again because it's probably important and undoubtedly amusing to notice how completely reporters abandon their normal standards sometimes. This time it's the Indianapolis Star printing a story that even its own...

Apr. 13, 2012 - If you were working for Mitt Romney's presidential campaign this week, I'm sure you couldn't have imagined any public statement that would have helped your candidate as much as the mindless burst from Democratic strategist Hilary Rosen that Ann Romney "has actually never worked a day in her life."...

Apr. 13, 2012 - Today I'm sending in my tax returns, so it goes without saying that I'm in a bad mood. Do you realize that you can deduct child-care expenses--unless you care for your own children. And you can deduct education expenses--unless you educate your children at home? If you drop your...

Apr. 11, 2012 - Could you help me with a writing project? I've been asked to help put together a book about evangelization, and I feel sure that Catholic Culture readers could provide me with some valuable leads. I'm looking for 10-20 examples of projects that have been successful in bringing converts into...

Apr. 11, 2012 - My last comment on "brain death" and organ transplants drew a strong response from one reader, Dr. Michael DiPietro, who has considerable expertise in the field. Because his argument was quite cogent, and because my goal here is to stimulate debate on an important subject, I asked for...

Apr. 10, 2012 - Have you noticed the blessing that has come along with the new translation of the Roman Missal? Priests aren't ad-libbing their way through the Mass any more. Over the years, many priests had grown so familiar with the old translation that they no longer really looked at the Missal. Confident...

Apr. 4, 2012 - "These people are well known, and the Pontifical Academy and other bodies of the Holy See give them no credibility whatsoever." Is this how Christians speak of one another? The Pontifical Academy for Life is understandably upset that some pro-life activists were ready to claim credit...

Apr. 4, 2012 - Responding to my recent On the News post about organ transplants, reader James Anderson posed a question that requires more than just a quick answer: I thought that I recently read where the Church said that determining when a person is dead falls under the purview of the medical community, not...

Apr. 3, 2012 - My son Joseph, writing for RealClear Policy, has made an important observation about Obamacare that I hadn't seen before. Even in arguments before the Supreme Court, the Obama administration was loath to discuss the real reason why the individual mandate is an essential element of the plan....

Apr. 3, 2012 - "Ultimately, I am confident that the Supreme Court will not take what would be an unprecedented, extraordinary step of overturning a law that was passed by a strong majority of a democratically elected Congress." That's what President Obama said. Now why did he say it? Obama is setting the...

Apr. 2, 2012 - When it comes to baseball, I thought I was a true believer. But Joseph Wood, writing for The Catholic Thing, sees signs of divine favor for the game where even I had not detected them: This year, the official opening day of the major league season is April 5, within a week of Easter. Such a...

Mar. 29, 2012 - The news that former vice president Dick Cheney has received a heart transplant prompts NPR's "Morning Edition" to examine one set of ethical issues involving the transplant of vital organs. But there is another deeper, more troubling set of questions to be asked. The questions...

Mar. 29, 2012 - As a hobbyist beekeeper I am elated to learn that my favorite insects have been restored to their proper place in the liturgy. Shawn Tribe of the New Liturgical Movement brings the welcome news that the new translation of the Exsultet, sung at the Easter Vigil, will once again pay tribute to the...

Mar. 29, 2012 - In the Gospel read at today's Mass (Jn 8:51-55), Jesus states more clearly than ever before that He is indeed the Messiah. The response from the Jews in the Temple is remarkable. Jesus said to them, "Amen, amen, I say to you, before Abraham came to be, I AM." So they picked up...

Mar. 28, 2012 - Some analysts worry that Pope Benedict's trip to Cuba might help prop up the Castro government. Others believe that the papal visit could prove the tipping point that finally leads to the collapse of a bankrupt regime. There are intelligent arguments on both sides. Since the plans for the...

Mar. 27, 2012 - Do you remember Father Michael Pfleger? Of course you do. How could you forget the Chicago priest whose public mockery of Hillary Clinton—then competing with his favorite candidate, Barack Obama, for the Democratic presidential nomination—earned him a brief leave of absence? How...

Mar. 27, 2012 - Anglican believers are apparently not enthusiastic about the Anglican Covenant, a document designed to explain how people who do not share the same faith can remain members of the same faith. Let me rephrase that. The Anglican Covenant is a statement that shows how people who don't believe...

Mar. 27, 2012 - The Vatican has cancelled a conference on stem-cell research that had been scheduled for April. You already knew that; we reported the story yesterday. But today's AP report adds a curious note. The conference has been scrubbed, Vatican officials say, because not enough people had registered to...

Mar. 26, 2012 - Last Friday morning I predicted that the mainstream media would ignore the Stand Up for Religious Freedom rallies. I'm not boasting; it was an easy prediction to make. But I failed to foresee an interesting contrast. The Washington Post gave zero coverage to the 140+ rallies that drew at...

Mar. 23, 2012 - At noon today, tens of thousands of Americans—hundreds of thousands, probably—will participate in the Stand Up for Religious Freedom rallies in cities scattered from coast to coast. My confident prediction is that these event will receive less media coverage than a single rally, involving a few...

Mar. 22, 2012 - The first sensational headlines said that Catholic Church officials had castrated young men in the Netherlands a generation ago, allegedly to stop their homosexual activities. If the report is true, this was a brutal, appalling offense. But wait. It seems that at the time, castration was a...

Mar. 21, 2012 - First Father Tom Reese announced that conservative clerics are too free with their opinions: These days, arch-conservative priests feel much more comfortable attacking their bishops than do liberals because they feel they'll get support from conservative Catholic blogs and maybe some in the...

Mar. 21, 2012 - When a seasoned politician issues a public announcement late on Friday afternoon, you already know that he's trying to hide something. Politicians usually want the maximum publicity for their statements. On Friday afternoons, beat reporters are headed for happy hours, chanting...

Mar. 19, 2012 - Imagine that there's a lively public debate about the comparative value of two different automobiles. You're interested in the debate, so you read a newspaper article about it. But then you notice something remarkable: The newspaper refers to a shock absorber as a "differential stabilizer," and...

Mar. 19, 2012 - If you're a Catholic, Irish or not, you really should recognize today as a bigger feast day. So if you threw a party for St. Patrick's day, what are you doing to celebrate...

Mar. 17, 2012 - In honor of the great saint's feast, today I'm re-posting a column from a couple of years ago, in which I (not very seriously) propose that St. Patrick should be named the patron saint of parish...

Mar. 16, 2012 - And this week's award for spectacular bias in reporting goes to Philip Pullella of Reuters, who, in a story on the Vatican's relations with the SSPX, lets loose a rant against the Latin Mass: Last year, the Vatican told Catholic bishops around the world they had to allow priests to...

Mar. 16, 2012 - In the Diocese of Fall River, Massachusetts, some Catholics are looking for a dispensation from the Lenten rule of abstinence on Friday, so they can eat corned beef at St. Patrick's Day celebrations. Is there a different calendar for Fall River? Where I live, St. Patrick's...

Mar. 15, 2012 - I'm offering a free autographed copy of The Faithful Departed to the first reader who can correctly identify the reason why I take a special interest in a newly unveiled web site in the "RealClear" family of resources: RealClearPolicy. Contest Closed John Honan of Buffalo, NY,...

Mar. 15, 2012 - Many readers found fault with my "On the News" piece detailing all the things we don't know about the case of Father Marcel Guarnizo. One of the major frequent criticisms was that I failed to take account of the apology issued by the Washington archdiocese soon after the incident...

Mar. 15, 2012 - In an earlier column on all the things we don't know about the case of Father Marcel Guarnizo, I failed—as many critical readers pointed out—to take account of the apology issued by the Washington archdiocese soon after the fateful incident in which Father Guarnizo refused to...

Mar. 14, 2012 - Yesterday I wrote about the many questions that remained unanswered about the case in which a priest denied Communion to a lesbian activist. Today we have received a whole lot of answers from the embattled priest. The Washington archdiocese has a lot of explaining to...

Mar. 13, 2012 - Catholic Culture readers are understandably concerned about the status of Father Marcel Guanizo, the priest who has been placed on administrative leave by the Washington archdiocese after he denied Communion to a lesbian woman. While I fully share that concern, I submit that it's...

Mar. 13, 2012 - Catholic Culture readers are understandably concerned about the status of Father Marcel Guarnizo, the priest who has been placed on administrative leave by the Washington archdiocese after he denied Communion to a lesbian woman. While I fully share that concern, I submit that it's...

Mar. 12, 2012 - Even if you accept that contraception can be morally justified (which it can't), and that it's a form of health care (which it isn't), and that it is safe (which it isn't), and that it serves the interests of women (which it doesn't), and that it will save money in...

Mar. 8, 2012 - Linda Greenhouse of the New York Times proposes adding Sandra Fluke to the list of "accidental heroines" of the feminist cause. The column itself is standard liberal cant, suggesting that women cannot be happy or healthy without the Pill. If you read the piece you recognize Greenhouse...

Mar. 7, 2012 - Just in case you didn't catch our summary in today's CWN news headlines, here's another chance to catch a brilliant column by Mark Steyn entitled "The Church of Big Government." Steyn explains how liberal social engineers have steadily reduced the sphere of religious freedom, and now the...

Mar. 7, 2012 - During the past several weeks the US bishops have been engaged in a critical political battle over the HHS contraceptive mandate, and the USCCB has issued a series of strong statements on that subject. Good. During those same weeks, however, the USCCB has also issued statements on tax cuts and...

Mar. 6, 2012 - Writing in Crisis, my old friend Chris Manion imagines a world in which the federal government provides free beer at taxpayers' expense. Alcoholics Anonymous protests, but statistics show that most alcoholics drink beer, and why would the White House listen to the AA representatives, when...

Mar. 6, 2012 - Unless you enjoy speaking about political issues exclusively in bumper-sticker slogans, you should recognize that immigration is a complex issue. The American bishops are right to insist that all immigrants, legal or not, should be treated with respect for their fundamental human dignity. But the...

Mar. 5, 2012 - Responding to my argument that the US bishops should adopt a tougher new political strategy, reader Joseph Michael Gentilini made a good point: If the bishops get tangled in urging Catholics to support or not support any particular politician in any election, they risk losing their...

Mar. 2, 2012 - This weekend would be an ideal time for the leaders of the US Conference of Catholic Bishops (USCCB) to reconsider the political strategy they have adopted in their fight against the Obama administration's contraceptive mandate. In their bid to undo that offensive mandate, the bishops could...

Mar. 2, 2012 - Liberal Democratic politicians who identify themselves as "pro-choice" Catholics invariably try to justify their position by saying that they cannot, in good conscience, vote to restrict someone else's freedoms. The next time you hear "conscience" invoked by any of the legislators listed...

Feb. 29, 2012 - At Mass this morning, the homily brought me a nice new Lenten insight. Jonah--a prophet assigned by God to tell the truth--delivered his message quite plainly: "Yet forty days, and Nin'eveh shall be overthrown!" Not "might" be overthrown or "could" be...

Feb. 28, 2012 - Before this story slips into the archives, out of active memory, could I ask everyone to pause for a moment and think about what happened? An abortion clinic was closed. How? There may be many contributing factors, but it's hard to overlook the fact that the abortionists' business...

Feb. 25, 2012 - Responding to my earlier piece on priests who preach about contraception, Juli* reports: Our young priest also gave a powerful homily last weekend Saturday nite, also receiving a standing ovation. Ah, but what's a silver lining without a cloud? Juli continues: "But he became so...

Feb. 23, 2012 - So I guess Father Roger Landry isn't the only priest tackling the topic of contraception these days. Maybe it's a trend. Let's hope. Jennifer Fulwiler tells readers of the National Catholic Register about the young priest in her parish who, after speaking about the Obama mandate, went a bit...

Feb. 23, 2012 - Monday evening I cracked a tooth. After scratching my tongue on the sharp edge for a few days, I finally got around to calling the dentist this afternoon: at 2:30, to be exact. The (friendly, efficient) receptionist said that they happened to have an opening this very afternoon, if I could come in...

Feb. 23, 2012 - If I understood correctly, during the GOP debate last night Mitt Romney charged Rick Santorum with having endorsed him--Romney--four years ago. Was that an attack on Santorum's judgment? This unexpected tactic opens up a whole new horizon of possibilities for negative campaigning. I...

Feb. 22, 2012 - Of course New York Times columnist Maureen Dowd thinks of Sen. Rick Santorum as a religious fanatic. That's what one expects from Dowd, whose contempt for the Catholic faith is as strong as her political liberalism. But for the past few days the Drudge Report, ordinarily friendly to...

Feb. 22, 2012 - This is a quick reminder that the Stop HHS Mandate web site provides a wealth of information for any American citizen anxious to become involved in this year's most important political debate. The site furnishes the latest news on that debate, along with background information about the moral...

Feb. 22, 2012 - So now we know where Cardinal Dolan gets his sense of humor. When the newly elevated cardinal introduced his mother to Pope Benedict XVI, the Holy Father gallantly commented that Mrs. Dolan looked too youthful to have a son who is a cardinal. The New York Post takes the story from there: The...

Feb. 22, 2012 - Maybe it's just something about my age, or my particular circle of acquaintances. But I have the sense that many people--myself included--have been anxious for Lent to begin. Have you? There's a general recognition out there, I think, that we're facing some serious battles: socially and...

Feb. 20, 2012 - The New York Times profiled my friend Father Roger Landry, and the headline tells the essential story: "The Message on Contraception, Without Apology." Since Father Landry is a very effective preacher and apologist, you can be sure that he delivered the message forcefully. But his...

Feb. 17, 2012 - John Garvey, the president of Catholic University of America, showed his background as a law professor during testimony on Capitol Hill about Obama mandate and its threat to religious liberty. Observing that the "compromise" introduced by the White House did not alter the fundamental problem,...

Feb. 16, 2012 - Nearly 5 years after Summorom Pontificum was released, Father Z notes that an English translation of the document is not available on the Vatican web site. The text is available there only in Latin and Hungarian. (Hungarian?!?) In the past two years Pope Benedict has released 4 moto proprios....

Feb. 16, 2012 - Under questioning before the Senate, HHS Secretary Kathleen Sebelius confirmed that her staff had not consulted with the US bishops before revealing the "compromise" that supposedly resolved problems with the contraceptive mandate. She also revealed that her staff had not consulted with the...

Feb. 15, 2012 - Dick Morris, who was once the hardball political strategist for President Bill Clinton, has an interesting take on strategic reasoning behind the Obama mandate. Morris—who has undergone both political and religious conversions since his salad days in the 1990s— argues that the Obama...

Feb. 15, 2012 - If you love Celtic fiddling, as I do (while I write, the sounds of my daughter Bridget's fiddling drift in from the living room), you're always ready to hear about a concert by the great Natalie McMaster. And if that account is written by Anthony Esolen—well, it's a "must." But even if you...

Feb. 14, 2012 - Imagine that you're a politician. You know that a story is going to come out, and you know that the story will be damaging to your interests. You can't control that. But you can control when the story comes out. How should you plan it? That's easy. Arrange for the story to come...

Feb. 14, 2012 - Today I put the first taps in our sugar-maple trees, then came back to my desk and read Jeff's post about the slow, painful progress that we often make in life: workaday life as well as spiritual life. This year we're committed to making maple syrup. First collect the sap, then boil...

Feb. 13, 2012 - Catholic Charities USA has revised its official public response to the Obama administration's "compromise" contraceptive mandate. Originally readers will recall, the statement from Father Larry Snyder was unambiguously supportive of the White House plan. As revised, the statement...

Feb. 11, 2012 - The US bishops have now indicated that the Obama "compromise" mandate is "unacceptable." Yet two leading Catholic organizations have already accepted it. We are about to witness a critical test of the bishops' authority, as I explain in this In Depth...

Feb. 11, 2012 - After an initial muted reaction to President Obama's proposed "accommodation," the leaders of the US bishops' conference have released a second, stronger statement, declaring that the mandate for contraceptive coverage in health-care programs remains "unacceptable and must be corrected." On...

Feb. 11, 2012 - You are an 85-year-old man, living on a fixed income. You spend most of your time caring for your wife, who suffers from Alzheimer's. You don't mind the effort because you love her, and don't want her alone in an institution. You worry how she would fare without you. Fortunately your own...

Feb. 10, 2012 - Of all the op-ed columns I've read about the Obama contraceptive mandate, this stands out as the most compelling. Mark Steyn at his best—which is very, very good. There's some excellent historical analysis here. Steyn observes that King Henry VIII assumed the power to decide what the Church...

Feb. 10, 2012 - Father Larry Snyder, the president of Catholic Charities USA, has welcomed the Obama administration's "compromise" on the contraceptive mandate. He says: This compromise enables Catholic Charities USA to not only continue to provide access to quality healthcare to its 70,000...

Feb. 10, 2012 - At this week's international conference on sexual abuse, held at the Gregorian University and sponsored by the Vatican, one important topic was left off the agenda. The participants heard from Msgr. Charles Scicluna, the Vatican's top prosecutor for sex-abuse crimes, who said that...

Feb. 10, 2012 - The last few weeks have been exhilarating. The US bishops—nearly all of them!—have shown willingness to do political battle on a matter of principle. We've heard lots of brave promises, lots of line-in-the-sand rhetoric, lots of vows that Catholics will not accept the...

Feb. 10, 2012 - Informed sources in Washington report that the Obama administration will issue a statement about the contraceptive mandate this morning. Presumably this will be a response to the outcry led by the American Catholic bishops. Having staked out an extreme position, and prompted the Catholic...

Feb. 9, 2012 - My little mystery has been...

Feb. 8, 2012 - You probably saw news coverage of President Obama's talk at the National Prayer Breakfast last week. But did you see anything about the keynote address at that event, by Eric Metaxas? It was a very interesting speech, which began by contrasting a live faith in Jesus Christ with a "dead,"...

Feb. 8, 2012 - For well over a decade, the poisonous influence of the sex-abuse scandal has been spreading through the universal Church, shaking the faith and undermining the hierarchy in one country after another. Now the toxic influence of the scandal has seeped into yet another aspect of Catholic life,...

Feb. 8, 2012 - A few readers have asked how "City Gates" is different from our other blogs. That's a fair question. We're still experimenting a bit, as we sort out which ideas belong in which blogs. But the general idea is that "City Gates" is a forum for more informal ideas...

Feb. 7, 2012 - Several friends told me that they had "just turned on their radios" when they heard my voice in a WBUR report about the US bishops and the HHS mandate that aired in Boston yesterday. I think it's safe to say that if you "just turn on" your radio right now, you...

Feb. 6, 2012 - If you're looking for another reason to welcome the new English translation of the Roman Missal, consider this: Father William Rowe will no longer be ad-libbing his way through the Mass. Father Rowe—who resigned rather than acceding to his bishop's instructions that he use the new...

Feb. 6, 2012 - At our parish, the bishop's letter was read to the congregation before the First Reading. Maybe this was a mistake; in other parishes it was read after the Gospel and/or homily. But for us the placement had a special impact. This was an epistle: a letter from the bishop, encouraging us to be firm...

Feb. 3, 2012 - "In effect, the president is saying we have a year to figure out how to violate our consciences," said New York's Archbishop Timothy Dolan about the Obama administration's new mandate for contraceptive coverage in health-care policies. Sad to say, we Catholics have done it...

Feb. 3, 2012 - Ave Maria radio has launched a web site devoted exclusively to the fight against the new HHS mandate that would compel Catholic institutions to subsidize contraception. The StopHHS.com site will provide the latest news on this issue, background, and suggestions for those who want to become...

Feb. 3, 2012 - Good grief. It's snowing in Rome today, and it's not snowing here in central Massachusetts. You can watch the snowflakes settling on the dome of St. Peter's basilica, but when I look out my window I see bare ground. We had more snow in October than in November, December, and...

Feb. 3, 2012 - Gotta love the idea of building a temple to atheism, and the behind the project. The misguided millionaire who's funding the venture believes that "you can build a temple to anything that's positive and good." I suppose you can—if you have the money, and nothing else to...

Feb. 3, 2012 - The Komen Foundation is being hammered for its decision to drop funding of Planned Parenthood. Hell hath no fury like Planned Parenthood when it's deprived of the money it considers its due. (For those who don't know the history here, Komen was giving PP funds for breast-cancer...

Feb. 2, 2012 - In the prosecution of three priests from the Philadelphia archdiocese, the level of hostility toward the Catholic Church has become so pronounced that it's difficult to see how a fair trial could take place. Prosecutors have indicted one former official of the archdiocese (along with two...

Feb. 1, 2012 - Archbishop Niederauer opposes a federal drive to deport illegal immigrant who have been convicted of crimes. "We cannot allow the pain of family separation and the fear amongst our communities to continue," he explains. OK, let's take an extreme case: An illegal immigrant is...

Feb. 1, 2012 - Austin Ruse of the Catholic Family & Human Rights Institute has written to all the readers of his Friday Fax with an action item that's well worth passing along: Yesterday it was announced that the Susan G. Komen Foundation, which is the largest global funder of breast cancer research,...

Jan. 31, 2012 - Non-scientists like me can often feel helpless in the public debate about climate change. We have neither the skill nor the training to rebut the latest claims by certified scientific "experts" who tell us that the evidence of global warming is incontrovertible. Yet we notice that...

Jan. 27, 2012 - David Goldman, who writes online under the pseudonym Spengler, has a new book out: How Civilizations Die: (And Why Islam Is Dying Too). While I haven't yet read the book, I recently happened across Goldman's preface, and it's brilliant. It's a longish piece, and not always...

Jan. 27, 2012 - Do you see what's wrong with this lede from a news story in the Toronto Sun? Catholic school students deserve protection from bullying based on sexual orientation, but the publicly-funded education system will continue to teach children that chastity, marriage and procreation are the way...

Jan. 26, 2012 - This week is School Choice Week. Since it's an election year, it's also nearly time for Republican candidates to proclaim their devotion to the cause of school choice. In every presidential contest since 1968 (and perhaps further back: my active memory only stretches that far), the...

Jan. 24, 2012 - Many months ago, looking at the way the presidential race was shaping up, I made a prediction. I said that Mitt Romney would be the overwhelming Republican favorite—right up until the voting began. From that point forward, I said, the odds of his winning the nomination would fall...

Jan. 20, 2012 - This is a one-two punch against religious freedom: The Obama administration refuses to exempt religious institutions from a new rule requiring contraceptive coverage in health-care plans, but cynically allows those institutions a one-year "exemption" from the rule—so that this...

Jan. 20, 2012 - On Thursday, Pope Benedict warned visiting American bishops that religious freedom is being threatened in the United States. By the end of the day, the US Conference of Catholic Bishops (USCCB) had issued a statement welcoming the Pope's remarks and encouraging lay Catholics to become...

Jan. 19, 2012 - Is it humiliating for American political leaders to read that Pope Benedict sees an erosion of religious freedom in our country? It should be. If there is one boast that Americans have traditionally made before the world, it is the claim that our country is a bastion of freedom. And of all the...

Jan. 13, 2012 - When Andrew Brown wrote in the Guardian, chastising the Reuters news service for a slanted report on the Pope's "State of the World" speech, L'Osservatore Romano was...

Jan. 12, 2012 - Last weekend in New Hampshire, during a debate among the Republican presidential candidates, host George Stephanopoulos asked—and asked, and asked, and asked—a question about contraception. Framing his question as a matter of constitutional law, Stephanopoulos asked whether the...

Jan. 6, 2012 - Before the Christmas season ends, let me call your attention to an excellent column by that excellent columnist, Mark Steyn. Writing just before Christmas, Steyn made the observation that the birth of Jesus was preceded by the birth of St. John the Baptist to Elizabeth, a woman who was thought to...

Jan. 5, 2012 - Ten years have passed since the Boston archdiocese was engulfed in scandal, as the result of investigative reporting by the Boston Globe. Today the faithful in Boston are still struggling to shake off the lingering effects of that scandal. But a full recovery is delayed because of two popular...

Dec. 29, 2011 - Retired Episcopalian Bishop John Shelby Spong, who has made a career of rejecting fundamental Christian doctrines, takes aim at some "misconceptions" about the Bible in a CNN commentary. The Bible isn't accurate, says the prelate who denies the Virgin Birth. The...

Dec. 26, 2011 - Does your computer have one of those convenient functions that provides instant conversion of various units of measurement: length, weight, area, volume, temperature, etc? If so, maybe you could help out some reporters for Newsday, whose report on Christmas Mass at the Rockville Centre cathedral...

Dec. 20, 2011 - In an era of global enterprise, when some overweight financial firms are deemed "too big to fail," how should an honest Christian entrepreneur behave? Can the abstract principles of Catholic social teaching be applied to the practicalities of life in the business world? Andreas Widmer...

Dec. 19, 2011 - This past weekend, dozens of stories appeared in the English-speaking media, reporting that the health of Pope Benedict XVI is slipping. Most of the headlines referred to the same AP report, and the few "independent" accounts seemed obviously prompted by the AP story. Here's just...

Dec. 15, 2011 - Since the appearance of my comment on the need for clarity in the debate on immigration, several readers have written to say that immigrants living in the US are not "criminals," since residing in the US without proper documentation is a civil rather than criminal offense. That's...

Dec. 13, 2011 - In the letter to immigrants signed by 33 Hispanic American bishops, one sentence cries out for editorial amendment: Despite your contributions to the well-being of our country, instead of receiving our thanks, you are often treated as criminals because you have violated current immigration...

Dec. 9, 2011 - Two Australian researchers have captured public attention with their suggestion that Catholic nuns should take birth-control pills—for the sake of their health! The argument, put forward in The Lancet is fascinating: The rate of ovarian, uterine, and breast cancer is significantly higher...

Dec. 9, 2011 - The College Theology Society (CTS) sees a rift in relations between theologians and Catholic bishops. They blame the bishops, naturally, because it's a well-known principle that if there are hard feelings between me and you, the fault must lie with you. In their dealings with Sister...

Dec. 6, 2011 - If ever there was a day when secular news coverage provided a lesson in the need for a reliable Catholic perspective on the news, today was that day. Consider: A CNN post bore the headline: Federal program denies grant to Catholic group to help sex trafficking victims. So if you rely on CNN...

Dec. 1, 2011 - From all available indications, the new English translation of the Mass has been received quietly. The faithful have not rebelled—much to the dismay of those who have spent months fighting a desperate rear-guard action against this translation, and those who saddled us for 40 years with...

Nov. 30, 2011 - Let's suppose that in the town where you live, a mid-level manager at the largest local corporation was arrested. Let's say that he was caught in a neighborhood known as a homosexual enclave, suspected by police of cruising for teenage boys—and that his defense was that he had...

Nov. 23, 2011 - Turkey, stuffing, and cranberry sauce are essential; the rest is negotiable. Pecan pie, apple pie, or pumpkin pie? Whatever you prefer; you can't go wrong. But that's not what I mean. I'm talking about the ideal meal, the perfect offering: the Eucharist. Thanksgiving is my...

Nov. 23, 2011 - According to the Irish Catholic, the Vatican is considering a radical reform of the Irish hierarchy, perhaps calling for the elimination of half of the country's 26 dioceses. George Weigel applauds the idea. I don't understand. The need for some sort of reform in the Irish Church is...

Nov. 21, 2011 - There's something very curious about the replacement of Cardinal Bernard Law in his post at a Roman basilica. Cardinal Law is no longer the Archpriest of St. Mary Major basilica. That much is clear from today's Vatican announcement. Archbishop Santos Abril y Castello now has that job....

Nov. 16, 2011 - In the Archdiocese of Boston, plans to close and sell parish churches have been stymied by disgruntled parishioners who have been holding vigil at several churches. This week one such vigil came to an end. Even after the archdiocese sold St. Jeremiah church in Framingham to a local community of...

Nov. 16, 2011 - Yesterday a minor detail in a CWN news story caught my eye. During his visit to Benin this weekend, the story reported, Pope Benedict XVI will visit the tomb of Cardinal Bernardin Gantin. The African cardinal had been Dean of the College of Cardinals, the CWN story reminded us, until he...

Nov. 15, 2011 - If you read one day that the US bishops' conference had filed a lawsuit against the Obama administration, would you be surprised? Don't be. You already know (if you've been paying attention) that the Department of Health and Human Services declined to renew a grant to the US...

Nov. 11, 2011 - Remember the Maccabees? And the king sent letters by messengers to Jerusalem and the cities of Judah; he directed them to follow customs strange to the land…[1 Mac 1:44] Mattathias responded directly: We will not obey the king's words by turning aside from our religion to the right hand...

Nov. 11, 2011 - At Penn State, a month after the revelation of a sex-abuse scandal, four top executives have been ousted. In the American Catholic hierarchy, a decade after the exposure of hundreds of sex-abuse cases, just one bishop has resigned. So now the American bishops know what it looks like when an...

Nov. 9, 2011 - Today CWN passes along the report that Pope Benedict suffers from a degenerative joint condition in his legs. Although I am sorry for his suffering, I must say that I'm relieved. The news might have been much worse. But if the report is accurate—and the journalist who made the...

Nov. 9, 2011 - Yesterday the people of Mississippi voted not to amend their state constitution to declare that human life begins at conception. Nevertheless the scientific fact remains: Human life begins at conception. Unless I am mistaken the Mississippi constitution is silent on the law of gravity. Perhaps...

Nov. 3, 2011 - The Vatican announced one intriguing appointment yesterday. I hope that another significant appointment is announced tomorrow. Father Charles Morerod was named on November 3 to become Bishop of Lausanne, Switzerland. A native of Switzerland, Bishop-elect Morerod is certainly qualified: he...

Nov. 3, 2011 - During this week I have had daily—no, hourly—reminders of how much we comfortable Americans take for granted, and how many things we should be grateful for. I hope I remember them all at Thanksgiving. This week, you see, a freak storm wiped out the electrical power in our region of...

Oct. 28, 2011 - Two weeks have passed since the indictment of Kansas City's Bishop Robert Finn. The bishop's critics are demanding his resignation, while his defenders protest his innocence. Let's step back a pace, and put the matter in perspective. The indictment of an American bishop is a big...

Oct. 25, 2011 - The Catholic Church does not claim teaching authority on matters of economics and finance. When the Pontifical Council for Justice and Peace issues a statement on the world's financial markets, faithful Catholics are not bound to accept the economic analysis it contains. However, it would...

Oct. 24, 2011 - Last week I advised CWN readers not to waste time worrying about the news that Pope Benedict was towed down the aisle on a rolling platform when he celebrated Mass in St. Peter's basilica. It was obviously a concession to his advanced age, I said, but apparently nothing more. This week...

Oct. 19, 2011 - Not a single Christian church remains standing in Afghanistan. A decade ago, American troops began a military campaign in that country to oust the oppressive Taliban regime. Well, the Taliban have been ousted—at least from the central national government—and the new government is...

Oct. 12, 2011 - On October 12, L'Osservatore Romano posted an article with this revealing subtitle: The following are excerpts from the conference to be held in Rome on 13 October in Palazzo Luchesi, opening a series of lectures called "Thursdays at the Gregorian", translated from...

Oct. 7, 2011 - Early this week we wrapped up an informal survey in which we asked Catholic Culture readers about their perception of the controversy involving Father Pavone and Priests for Life. Among the readers who responded: 12.7% chose: "Father Pavone is an effective pro-life leader; his bishop...

Oct. 6, 2011 - In the past two weeks a report has been making the rounds on Catholic blogs that a number of German bishops deliberately snubbed Pope Benedict XVI, refusing to shake his hand, during the Pontiff's September visit to their country. I'm happy to say that the reports are inaccurate. Pat...

Oct. 6, 2011 - Pittsburgh's Bishop David Zubik "no factual basis for the allegation." But that's not all. The bishop's accuser apparently has a long criminal record. He has made questionable accusations in the past, and the prosecutor reports that in the Zubik case,

Oct. 4, 2011 - My college tennis coach never tired of repeating his simple strategic guide: "Never change a winning game; always change a losing game." If what you're doing is not working, he said—and his logic was impeccable—you should be doing something else. That advice came to...

Oct. 3, 2011 - America magazine is distraught over the news that the cathedral in the Phoenix diocese will no longer use female altar servers. An editorial in the Jesuit journal announces: "The rejection of altar girls disregards the counsel of the Second Vatican Council that the charisms of the baptized...

Sep. 30, 2011 - While my mind was on other things, the Catholic World News service quietly passed its 15th anniversary. Thanks to the loyal readers who have been with us since the beginning! At a time when so many internet enterprises are foundering, I think the birthday is worth at least a small nod of...

Sep. 29, 2011 - Exactly 33 years have passed since we heard the shocking news that Pope John Paul I had died, just 33 days after being elected to Peter's throne. I still vividly recall how I learned about the death of the "Smiling Pope." I had arrived at a sleepy railroad station to catch an...

Sep. 26, 2011 - In the land of Bach and Beethoven, what sort of music would you expect to hear at a Mass celebrated by the Pope, with a congregation of about 70,000, in Berlin's Olympic Stadium? Something magnificent, right? Definitely not elevator music—which is the charitable description that...

Sep. 23, 2011 - "The Phoenix Diocese will stop offering consecrated wine for Communion at most Masses, a change considered one of the most fundamental to Roman Catholic Church customs in decades." Thus begins a strange news report in the Arizona Republic, on the decision by Bishop Olmsted to...

Sep. 21, 2011 - More than three years ago, readers on this site received fair warning that Father Frank Pavone was cruising toward a showdown with officials in the Diocese of Amarillo. Read the comment by Diogenes from August 2008, and you will find the simmering conflict neatly summarized, many months before it...

Sep. 20, 2011 - The headline of a Time magazine story poses a question: "Could the Vatican Go to Court for Human-Rights Abuses?" The answer is simple: No. Every informed observer agrees that the International Criminal Court is not likely to pursue human-rights charges against the Vatican....

Sep. 16, 2011 - Beginning today, two Catholic universities are joining two non-denominational divinity schools for a series of talks entitled "More Than a Monologue: Sexual Diversity and the Catholic Church." The organizer of the first session, Christine Firer Hinze of Fordham, outlines her...

Sep. 14, 2011 - Point #1: Retired Bishop Edward Daly of Derry, Ireland, believes that the Church should relax the discipline of clerical celibacy. OK; that's a plausible argument. Priestly celibacy is not a matter of doctrine. But at a time when so many people are making the same argument for all the...

Sep. 13, 2011 - The first reading at today's Mass, in which St. Paul offers his advice on the selection of bishops, reminded me of a conversation with friends several years ago. As the Church was still reeling from the effects of scandal, we asked each other: What advice would you give to a newly appointed...

Sep. 5, 2011 - What's the best way for an influential liturgist to help with the implementation of the new translation of the Roman Missal? Why, by criticizing it, of course! Do you follow that logic? Neither do I. But then, I'm not a liturgist. "I hope the transition to the new missal goes...

Sep. 1, 2011 - Yes, there is such a thing as a stupid question. If you have more than two or three children, I'm sure you've heard it—often posed by a complete stranger: Oh, you have such a big family! Are you Catholics? Although I am delighted that our faith is commonly associated with the...

Aug. 22, 2011 - Jason Berry writes: I am grateful to Philip Lawler for his favorable remarks on my reporting of the abuse crisis in previous books, and the overall tone of his review. In like measure I have appreciated the respectful treatment that he and writers like Michael Rose and Tom Bethell have given my...

Aug. 22, 2011 - While he was prefect of the Congregation for Religious, Cardinal Franc Rodé began an apostolic visitation of women's religious orders in the US, motivated by the concern that many communities had "simply acquiesced to the disappearance of religious life" while others were...

Aug. 17, 2011 - An Italian lawmaker has suggested legalizing prostitution, in order to regulate the industry and collect taxes. Maurizio Marchetti, a member of the ruling People of Freedom party, asks: "Is it moral for a person to work illegally, earning €10,000 a month and feeding a criminal...

Aug. 17, 2011 - Jason Berry is an outstanding reporter, whose diligent work has helped to expose some of the most unpleasant truths about life in the Catholic Church, especially in the US. He has exposed corruption with a thoroughness and clarity that have made it impossible to dismiss his critique of the current...

Aug. 16, 2011 - One-child policy a surprising boon for China girls That's the headline on an AP story that should win some sort of prize for morally obtuse reporting. The most obvious outcome of the China's one-child policy, coupled with the deeply-ingrained desire for male children, has been...

Aug. 11, 2011 - Last week, for their symposium on "Christ and the New Media", my friends at Thomas More College asked me to give an introductory talk, summarizing relations between the Catholic Church and the news media in the years since Vatican II. That assignment forced me to think about the...

Aug. 10, 2011 - Yesterday my colleague Jeff Mirus offered a quick and compelling explanation of why Father Roy Bourgeois is wrong to say that the Church's refusal to ordain women is "not the way of God, but of men who want to hold on to their power." In the course of his explanation—which...

Aug. 8, 2011 - How often have you heard a faithful Catholic complain about liturgical abuses he encountered at Mass in an unfamiliar parish? More than you can count? Okay, then, let me ask a different question. How often have you heard a faithful Catholic bishop complain about liturgical abuses he encountered...

Aug. 4, 2011 - This coming weekend—Thursday, August 4 through Sunday, August 7—I'll be participating in a summer program entitled Christ and the New Media, at Thomas More College in Merrimack, New Hampshire. It's a jam-packed program, beginning with my talk Thursday evening and...

Aug. 2, 2011 - No sensible American should have been surprised by the announcement that Obamacare will require subsidies for contraception in every health-care insurance program. From the moment he was sworn in to office—in fact, even before—President Barack Obama has made it clear that he will...

Jul. 25, 2011 - Last week Father Federico Lombardi, the director of the Vatican press office, released an "unofficial response" to the Cloyne report. Readers who are not familiar with the curious workings of the Vatican's public-relations machinery might pause to wonder how—and...

Jul. 22, 2011 - Any Catholic American who lived through the Long Lent of 2002 can sympathize with the beleaguered Catholics of Ireland today. Especially for someone like myself—a native Bostonian, who saw the sex-abuse scandal erupt from a ground-zero perspective—the scenes that are playing out now in...

Jul. 18, 2011 - At Mass yesterday, as I listened to the Gospel reading, my thoughts turned toward the embattled Catholic Church of Ireland. To be sure, the enemy has had some great success there recently, sowing weeds amidst the wheat. And it seems that leading politicians are ready to adopt the same approach...

Jul. 15, 2011 - Cardinal Christoph Schönborn of Vienna plans to meet with a group of dissident priests , sometime in late August or September. Why is he waiting so long? When the Initiative of Parish Priests was launched in Austria in June, Cardinal Schönborn waited a few days before issuing a...

Jul. 15, 2011 - Here's a hot tip on reading (or watching) the news: If a reporter claims that many people hold a certain opinion, but cannot cite any examples, be suspicious. If the newspaper story says that "some people believe" Proposition A, he should be able to quote someone who holds that belief,...

Jul. 13, 2011 - When Bill Keller of the New York Times reviewed a new book on the papacy by John Julius Norwich, William Donahue of the Catholic League was—to say the least-- unimpressed. "It's hard to say who is dumber—Bill Keller or John Julius Norwich,"...

Jul. 7, 2011 - Can someone who is a sinner become a saint? That, essentially, is the question that Stephen Prothero asks in a CNN blog post today. The question is remarkable--not because it is difficult, but because the answer is so obvious. No one who has even a passing acquaintance with Christian thought...

Jul. 5, 2011 - Have we really learned so little, over the past decade, about how we should respond to charges of priestly misconduct? The fact that so many good Catholics are willing to cling loyally to the belief that Father John Corapi is innocent of all wrongdoing, despite so many clear warning signs,...

Jun. 29, 2011 - Several times during his pontificate, Pope Benedict XVI has issued a special call for prayers for the Church in China. A quick look at today's top CWN headline should help readers understand the Holy Father's pleas. Just to refresh your memory: In May, a petition for the...

Jun. 28, 2011 - If your local news outlets carry a story from the Vatican today, chances are good that it will be a human-interest story: an item about the Vatican's embrace of the new communications technologies. Today Pope Benedict became the first Roman Pontiff ever to "tweet." And in doing...

Jun. 13, 2011 - This is getting to be a very old story: When the secular media cover events in which women claim ordination as Catholic priests, reporters abandon all ordinary journalistic standards. A story posted June 12 on the NPR site, about a ceremony in Maryland, offers a fairly spectacular example. The...

Jun. 10, 2011 - In 1966, Massachusetts became the last state in the US to legalize the sale of contraceptives. When the state legislative voted to repeal the law prohibiting their sale, the Planned Parenthood League of Massachusetts celebrated—and said that the victory was due to the cooperation of the...

Jun. 1, 2011 - It's awfully early to be making nominations for the Worst Reporting of the Month, but still… Frankly, I had never heard of the International Business Times until today. A quick sampling of its contents leaves me wondering whether it can be considered a serious publication—and...

May. 30, 2011 - The news agency provides the stories, but the individual newspapers are free to substitute their own headlines: that's the way the system works. But sometimes the newspaper editors are happy with the headline that comes over the wire with the story. An AP story running this weekend began...

May. 26, 2011 - Daniel Maguire is an unhappy man. Again. Or perhaps, still. Maguire—who is inexplicably still allowed to teach theology at Marquette despite his abandonment of his priestly vocation, his relentless enthusiasm for unrestricted legal abortion, and his embarrassingly mediocre intellectual...

May. 25, 2011 - Ruth Kolpack doesn't understand why she was dismissed from her post as a religious-education instructor for a Catholic parish in the Madison, Wisconsin diocese. Brent King, a spokesman for the diocese, has an answer for her. Kolpack, he reports, had given public support to the ordination...

May. 24, 2011 - In an exchange with David Gibson of Commonweal Cardinal Francis George of Chicago gives the impression that the John Jay report was rough on the American hierarchy: "It shows where the bishops were derelict in attending to the full scope of the tragedy." It does? Maybe I missed that...

May. 20, 2011 - Two important documents on the sex-abuse crisis emerged this week. Unfortunately both were seriously flawed, because they paid little or no attention to a key issue—no, the key issue—in the scandal that has plagued the Catholic Church for more than a decade. In a call for the...

May. 18, 2011 - After years of showing a leftward political tilt, Amnesty International has toppled over completely. The group's annual report for 2001, as CWN reported yesterday, criticizes the Vatican for failure to abide by the terms of the UN Convention on the Rights of the Child. Since there aren't many...

May. 11, 2011 - The Appalling Strangeness of the Mercy of God: that unique title should prepare the reader for a unique experience. The book begins with a short biography of Ruth Pakaluk; continues with dozens of her letters to family, friends, and acquaintance; and concludes with the texts of several of her...

May. 6, 2011 - Most of us were caught off guard on Wednesday, May 4, when Bishop Raymond Lahey pleaded guilty to child-pornography charges and announced that he wanted to begin his prison term (a 1-year minimum) immediately. But some people were evidently not surprised. And therein lies a tale. In the 20...

May. 6, 2011 - Today is the 80th birthday of Willie Mays. If you're a baseball fan of a certain age, you need no explanation to understand the relevance of the date. If you're not a baseball fan, you might not understand anyway. The young Willie Mays caught everything. Time catches up even with...

May. 4, 2011 - Twice in barely more than a month, Pope Benedict XVI has taken a highly unusual step: removing a bishop from his office. Early in April he ousted Bishop Jean-Claude Makaya Loemba from leadership in the Diocese of Pointe-Noire in the Congo. Last week he removed Bishop William Morris from the...

May. 4, 2011 - While Catholics all over the world are still celebrating the beatification of Pope John Paul II, curmudgeonly columnist Tim Rutten of the Los Angeles Times is unhappy because proper procedures were not followed. Proper procedures, it seems, would require the Vatican to consult Tim Rutten before...

Apr. 27, 2011 - Do you remember the death of Pope John Paul II? Could you ever forget it? For several days, during that first week of April in 2005, the attention of the entire world was riveted on the Vatican. Television networks kept vigil during the Pope's last hours, and when he finally died, there was...

Apr. 26, 2011 - King and Spalding, one of the world's more powerful international law firms, has reneged on a commitment, dropping a client because of political pressure. You might want to know: Who is this 97-pound weakling, who has been kicked to the curb by more robust political forces? Answer: the US...

Apr. 26, 2011 - The Washington Post has noticed the phenomenon to which we called your attention last week: the precipitous drop in the number of American Jesuits. The Post story is short, and generally friendly. But it doesn't avoid the bottom line: "Jesuits are vanishing from the Washington area,...

Apr. 22, 2011 - The bite of the Scriptures, sharper than any two-edged sword, can sometimes come from an unexpected direction. During the last few weeks of Lent, a particular passage has been playing on my mind because of what began as a distraction, and continued as an almost deliberate mistranslation, until it...

Apr. 19, 2011 - Father Tom Reese has discovered the Pew Forum's figures showing a startling exodus from the Catholic Church in the US. Writing in the National Catholic Reporter, the former editor of America sums things up: One out of every 10 Americans is an ex-Catholic. If they were a separate...

Apr. 16, 2011 - Cardinal William Levada will celebrate Mass for the graduation ceremony at Ave Maria University in Florida on May 7. The prefect of the Congregation for the Doctrine of the Faith, the highest-ranking American prelate ever to serve in the Roman Curia: that's a nice coup for a young, small...

Apr. 15, 2011 - Holy Week is nearly upon us. Brace yourself for the media onslaught. All eyes will turn toward the Church during this coming week. For believing Christians, that means an intense period of prayer. For most major media outlets, it means another chance to throw darts at a favorite target. Each...

Apr. 12, 2011 - Look at the latest official figures on the cost of the sex-abuse scandal, and what do you see? For every dollar spent last year on therapy for the victims of priestly abuse, American dioceses have spent $5.29 on lawyers' fees. For every dollar spent on therapy for the victims, another...

Apr. 7, 2011 - David Bettencourt, the Republican majority leader in the lower house of the New Hampshire state legislature, has now apologized for calling his bishop a "pedophile pimp." Bettencourt and Bishop John McCormack have met, their spokesmen say that the meeting went well, and both have...

Apr. 5, 2011 - Last week the US bishops' conference released a detailed critique of a book by Sister Elizabeth Johnson. The bishops' doctrinal committee found that Quest for the Living God "contains misrepresentations, ambiguities, and errors that bear upon the faith of the Catholic Church as...

Apr. 5, 2011 - Do you notice something unusual about the lede on this news story? CAMDEN—Rutgers University in Camden will host a woman theologian next week whom the university describes as a "female Catholic bishop." Did you catch it? The report on Phillyburbs.com puts "scare...

Apr. 1, 2011 - Readers sometimes question why we link to columns by John Allen, who writes for the National Catholic Reporter. The Reporter, our friends remind us, is a hotbed of theological dissidence. Why should we trust a reporter whose outlet is so often at odds with the teachings of the Church? It's a...

Mar. 29, 2011 - Catholic Relief Services (CRS) has resumed humanitarian operations in Darfur. For the 400,000 people at risk of starvation in that devastated Sudanese province, this is good news. But for me the news is problematical. CRS had been asked by the Sudanese government to suspend its work in Darfur,...

Mar. 17, 2011 - As Lent advances and Holy Week draws near, we can safely predict that the radical intellectuals of the "Jesus Seminar" will soon be making their annual appearance in the headlines. Each year, as devout Christians prepare to observe their most solemn holy days, these dissenters make a...

Mar. 16, 2011 - The bold pro-life activists of Live Action have been spectacularly successful in unmasking Planned Parenthood, and demonstrating how the world's leading abortion provider shows its cool indifference to the welfare of young women. But the group's unusual tactics—arranging...

Mar. 11, 2011 - For nearly 20 years now—since long before the mainstream media noticed the sex-abuse scandal within the Catholic Church—I have been calling for exposure of the corruption, and an end to the cover-up. But there are limits to the value of public disclosure, and now the most recognizable...

Mar. 10, 2011 - Just a few quick thoughts today, on stories that you won't be reading in your local newspaper. Governor Pat Quinn revealed that he consulted the Bible and the writings of the late Cardinal Joseph Bernardin before finally deciding to sign a bill that abolished the death penalty in...

Mar. 8, 2011 - The bishops of New York met today with Governor Andrew Cuomo. In light of the highly publicized flap recently over Cuomo's decision to receive Communion-- despite the scandals caused by his relationship with a live-in girlfriend and his support for legal abortion and same-sex marriage-- you might...

Mar. 7, 2011 - Among the news offerings of the past weekend, three stories remind us that the ugly era of the clerical sex-abuse scandal is not nearly over. The New York Times shines the spotlight on the Philadelphia archdiocese, where a grand jury has charged that Church leaders have allowed priests to remain...

Mar. 2, 2011 - The Westboro Baptist Church is a nasty little bunch of fanatics, who gain publicity for their fundamentalist views in a particularly loathsome way: by picketing the funerals of fallen American soldiers. But 8 members of the US Supreme Court have agreed that even this repellent form of public...

Mar. 1, 2011 - During the past few weeks Edward Peters, the noted canon-law expert from Detroit's Sacred Heart Seminary, has been engaged in a running online debate on a familiar topic: Whether politicians who are in gross public violation of Catholic moral norms should be allowed to receive...

Feb. 25, 2011 - Last week the Philadelphia archdiocese removed a prominent priest from ministry because... Wait! It's not what you think! During the past decade hundreds of American priests have been suspended because of accusations that they molested children. But Msgr. William Lynn faces no such charges. His...

Feb. 23, 2011 - Reading the notes of the important speech that Archbishop Diarmuid Martin delivered in Cambridge, my first thought was that the archbishop had read my book. The Faithful Departed is primarily about Boston, and how the processes of secularization and accommodation worked to undermine the...

Feb. 18, 2011 - No major Western European leader in recent years has been a more stalwart ally of the Roman Catholic Church than Italy's Prime Minister Silvio Berlusconi. That's the lede of a report from the Religion News Service on how the Vatican views the sex scandal that threatens...

Feb. 17, 2011 - Archbishop Timothy Dolan of New York—formerly of Milwaukee--says that it is "malarkey" and "ridiculous and groundless gossip" to claim that he tried to hide millions of dollars in Milwaukee archdiocesan funds from potential lawsuits. As a matter of common sense...

Feb. 16, 2011 - Since 1998, four natives of Wichita, Kansas, have been ordained as Catholic bishops. As the Wichita Eagle points out, that figure is remarkable for a city of modest size (population a bit under 1 million), where Catholics form a distinct minority (a bit over 100,000), and the local diocese has...

Feb. 16, 2011 - Since last Sunday, a snippet from the first reading at Mass, from Sirach (15:15-20), has been echoing in my mind. Let me present the short passage as we heard it in church, but with my emphasis added: Before man are life and death, whichever he chooses shall be given him. Immense is the wisdom...

Feb. 15, 2011 - "The right to tax is the right to destroy," wrote Chief Justice John Marshall in the landmark Supreme Court decision McCulloch v. Maryland. Quite true. Now what about the right not to subsidize? A proposal now before Congress would end federal funding for Planned Parenthood....

Feb. 14, 2011 - In September 2008, Nancy Pelosi, then the Speaker of the House, announced that she had accepted an invitation to speak privately with Archbishop George Niederauer of San Francisco. The archbishop had issued that invitation after Pelosi, who identifies herself as a Catholic, grotesquely...

Feb. 14, 2011 - Responding to the report of a Pennsylvania grand jury, which had suggested that some abusive priests might still be in active ministry in the Philadelphia archdiocese, Cardinal Justin Regali offered this reassurance: The report states that there remain in ministry archdiocesan priests who have...

Feb. 11, 2011 - David Pierre runs a useful web site, The Media Report, which is devoted to the detection and correction of anti-Catholic arguments that appear in the mainstream American media. Sometimes he finds inaccuracies that seem to be based on ignorance or misunderstanding. In other cases, he sees clear...

Feb. 10, 2011 - Earlier this month Sister Carol Keehan, the president of the Catholic Health Association (CHA), earned herself some credit with the US bishops' conference by acknowledging that a diocesan bishop is the "authoritative interpreter" of the US bishops' Ethical and Religious...

Feb. 9, 2011 - Today's CWN headlines include interesting reports from Egypt and Indonesia, from the perspective of Christian eyewitnesses living somewhat nervously in two overwhelmingly Muslim societies. I know very little about the social and political situation in Egypt. (In that respect I am like...

Feb. 8, 2011 - Today is the (optional) feast of St. Josephine Bakhita, a women who rose from slavery in Africa to a model life as a nun in Italy. The timing is perfect. In southern Sudan, where St. Josephine was born and raised, her long-suffering people have finally won the power to rule themselves. The...

Feb. 8, 2011 - Question: When high-school students give a free choral concert at a nursing home, what do you call that? Answer: If you write for the Fitchburg (Massachusetts) Sentinel and Enterprise, you call it "anti-abortion activity." Now suppose some other high-school students volunteer to...

Feb. 3, 2011 - Does Europe still have a heart? Does Europe still have a backbone? The failure of EU legislators to pass a resolution condemning the persecution of Christians suggests that the political leaders of the continent have lost any sense of common purpose: any guiding ideal that could constitute an...

Jan. 28, 2011 - This year Larry Filiault organized a busload of pro-lifers from around Greenfield, Massachusetts, to attend the March for Life in Washington, as he had done so many times in the past. But this year Larry himself couldn't make that trip. Surrounded by his family and nourished by the...

Jan. 28, 2011 - There's nothing particularly original about the arguments presented by New York Times columnist Nicholas Kristof in his condemnation of Bishop Thomas Olmsted of Phoenix. In fact, there's very little argumentation of any sort in the Kristof column. The Times columnist makes not the...

Jan. 24, 2011 - Last Friday, January 21, a New York Times editorial chastised the Vatican for failing to promote a worldwide policy that would require bishops to report any charges of sexual abuse by clergy to local law-enforcement officials. That sounds like a good idea,...

Jan. 19, 2011 - Did an Irish television documentary produce a "smoking gun," proving that the Vatican had a worldwide policy encouraging bishops to conceal sexual abuse by priests? No. But did the documentary show damaging evidence that some Vatican officials nourished a culture of secrecy that fed...

Jan. 17, 2011 - Thomas Peters, who blogs for CatholicVote.Org, has a very provocative post calling attention to the argument made by his father, the canonist Ed Peters, that permanent deacons in the Roman Catholic Church are included in the general rule that requires "perfect and perpetual...

Jan. 17, 2011 - Among all the world's countries, which one has the highest reported rate of crime? Vatican City. It makes for an interesting offbeat news story, but if you hadn't thought of the Vatican as a dangerous place, don't start worrying too much just yet. The statistics are skewed since there are...

Jan. 17, 2011 - If you're a Catholic who follows NFL football, you've probably heard that Troy Polamalu, the safety for the Pittsburgh Steelers, is a devout Roman Catholic. It makes for a good story. But it's not true. He's devout, yes; and it is a good story. But he's not Catholic. Polamalu is...

Jan. 14, 2011 - When you think of Pope John Paul II, what memories come first to your mind? For me, there is Christmas Eve in the year 2000, standing in the pouring rain in St. Peter's Square surrounded by my family, at the culminating moment of our Jubilee pilgrimage, waiting for the Pope to celebrate...

Jan. 14, 2011 - The Vatican's approval of a miracle attributed to the intercession of Pope John Paul II has triggered criticism for three reasons. First, because everything the Vatican does or says will trigger criticism in the current climate of anti-Catholic triumphalism. Second, because the quick pace of...

Jan. 14, 2011 - Father Joseph Waters, the rector of the cathedral is St. Petersburg, Florida, seems to have an unfortunate knack for exposing himself to criticism. But leaving aside past controversies, the latest round of criticism—coming from parents who are upset about what the priest might have said to...

Jan. 13, 2011 - Just when you think that reporters in the mainstream media couldn't possibly show any more ignorance about religion, along comes a story to prove you wrong. This time it is the oh-so-respectable BBC. In an otherwise unenlightening commentary on Sarah Palin's use of the term "blood...

Jan. 10, 2011 - Shamelessly exploiting a genuine tragedy, liberal political commentators are blaming their conservative counterparts for creating a "climate of hate" that allegedly contributed to the shooting of Rep. Gabrielle Giffords. They say that American political rhetoric should be toned down--...

Jan. 7, 2011 - During this Christmas season I have been thinking quite a bit about babies. Not only because we're celebrating the birth of the Christ Child (and that celebration isn't over until Sunday; don't stint!), but also because of the birth of my first grandchild on the day after...

Jan. 5, 2011 - Commenting on efforts by disgruntled parishioners to reverse parish-closing decisions in the Boston archdiocese, Terrence Donilon, a spokesman for the Boston Archdiocese, said he sees "no possible way that the [parishes] would ever reopen in any form." To be fair to Donilon,...

Jan. 4, 2011 - Last week we faced an interesting editorial decision. I'd be interested to know whether Catholic Culture readers would agree with the way we resolved the question. The question, in a nutshell, was whether or not we should publicize a very offensive video that might appear as an ad during...

Dec. 31, 2010 - If ignorance really is bliss, then no one should read The Closing of the Muslim Mind. But since I prefer to know the truth, even when it is distressing, I found Robert Reilly's study of Sunni Muslim thought to be the most enlightening book of 2010. Reilly tells the sad story of how a great...

Dec. 27, 2010 - No, it's not the snow. We're prepared for snow. I plowed a bit, shoveled a bit. We're fine. No, it's not the Christmas presents. Not exactly. It's a present that arrived just a few hours after Christmas Day had ended. To be perfectly honest, yesterday I was so busy being happy that I...

Dec. 23, 2010 - Were you surprised when the Catholic Health Association (CHA) came to the aid of Catholic Healthcare West (CHW), rather than Bishop Thomas Olmsted, in the dispute over ethical standards at St. Joseph's Hospital? You shouldn't have been. The CHA has a track record for...

Dec. 23, 2010 - Over on the America magazine site, Father James Martin is rejoicing that Congress chose—in a "respectful, compassionate and sensitive act of justice"-- to repeal the "don't ask, don't tell" policy. He argues that all good Catholics should join in the...

Dec. 22, 2010 - Yes, it's a very busy time of the year. But if you can spare just a few minutes from your last-minute shopping and decorating and wrapping and cooking, watch the video of the press conference in which Bishop Thomas Olmstead of Phoenix explains his decision to strip St. Joseph's...

Dec. 21, 2010 - Today's award for the most flagrantly misleading reporting goes to... (drumroll, please)... Actually we have a tie. Amanda Lee Myers, who wrote the AP story on Bishop Olmsted's statement that Joseph Hospital cannot be considered a Catholic health-care institution, shares today's award for...

Dec. 17, 2010 - Defenders of Obamacare argue that the broad health-care program, with its requirement for every American to purchase insurance, is constitutional because it is not a compulsion but a tax. Writing on the Atlantic site, Megan McArdle uses the logic of that argument as a springboard for a novel...

Dec. 16, 2010 - Can you name 5 people who lived in Mexico in the early years of the 16th century? Probably not. Neither can I. When I try to make out a list, the project stalls after I write down a single name: St. Juan Diego. Virtually nothing is known about Juan Diego, apart from the story of his encounter...

Dec. 14, 2010 - Reading Light of the World, the book-length interview in which Pope Benedict XVI reveals so much about himself, one is frequently reminded of the title that Pope Gregory the Great preferred: The Roman Pontiff is the servus servorum Dei: the servant of the servants of God. Secular...

Dec. 13, 2010 - The Vatican has quite rightly called for "great prudence" in reading the Wikileaks cables regarding Vatican policy. Unfortunately, the cautionary message from the Holy See is written in the opaque language that characterizes such official statements. Let's try again, in plain...

Dec. 3, 2010 - "Never write when you can talk, never talk when you can nod your head." That advice was offered to political neophytes by "The Mahatma," Martin Lomasney, a famous Boston ward boss of the early 20th century. Lomasney had his own good reasons for wanting to be sure...

Nov. 30, 2010 - If you want to drum up controversy on the basis of one quote pulled out of the Pope's book-length interview Light of the World, how about this one, found on page 152: Homosexuality is incompatible with the priestly vocation. Unlike the now-famous quotation about condom use, this sentence...

Nov. 29, 2010 - Amid the furor about the Pope's statement on condom use, perhaps you're asking why the Holy Father didn't say something clear and unequivocal. Why didn't he condemn the drive to accept recreational sex, and rely on condoms for safety? Why didn't he say something...

Nov. 24, 2010 - Today, what the world thinks Pope Benedict said is almost exactly the opposite of what he clearly intended. In Chapter 11 of his new book, Light of the World, Pope Benedict mounts a strong defense of his argument that condom use is not the appropriate means of fighting the AIDS epidemic. This...

Nov. 22, 2010 - Today millions of people have the impression-- a completely inaccurate impression-- that Pope Benedict has signaled a change in the Church's teaching on the morality of condom use. How did this happen? I think the lion's share of the blame falls on the Vatican's own newspaper,...

Nov. 22, 2010 - Pope Benedict has not changed the Church's teachings, or even intimated that they might be subject to change. The Holy Father has not called for a new debate on the morality of contraception. He has not suggested that condom use might sometimes be morally justifiable. Yet today millions of...

Nov. 20, 2010 - There are dozens of misleading stories abroad already, about a statement Pope Benedict made in a lengthy interview. Unfortunately, there will be many more misleading comments, based on these inaccurate first reports. Did the Pope really say that condom use is sometimes justified? No; that's...

Nov. 16, 2010 - The election of Archbishop Timothy Dolan as president of the US bishops' conference might be regarded, years from now, as a watershed moment in the long campaign to restore the credibility of the American hierarchy. The "business as usual" approach pointed clearly toward the...

Nov. 16, 2010 - We've already noticed the drive by Planned Parenthood to have abortion recognized as a form of "preventive medicine," thus qualifying the procedure for Obamacare subsidies. The implicit premise is that pregnancy is a disease. There are several things wrong with that...

Nov. 15, 2010 - Former President Bill Clinton, speaking about economic growth to an audience in the Philippines, makes a remarkable statement: "You have a huge population, which is a positive..." A large resident population is the key to economic growth. Yes, statistical data will bear...

Nov. 12, 2010 - Tomorrow, November 13, marks the 8th anniversary of the brutal killing of Mary Stachowicz. Three years ago I suggested that the Chicago archdiocese should open a cause for her beatification. Bishop Thomas Paprocki, who knew her personally, has testified that "she died as...

Nov. 9, 2010 - The headlines tell the story: Italy: Cardinals to Ponder Response by Church to Sexual Abuse Cases (New York Times) Pope summons cardinals over abuse (AFP) ...

Nov. 8, 2010 - On Sunday there were about 250,000 people in and around the Sagrada Familia cathedral in Barcelona, cheering for Pope Benedict. There were also about 200 homosexual demonstrators, staging a foolish "kiss-in" in an attempt to embarrass the Pope. Which group gained more media...

Nov. 2, 2010 - This is pretty simple, really. If you're the press spokesman for a public figure, and your boss is getting bad press, you have two options: You can blame yourself. Or you can blame the boss. Let's take it for granted that the boss created problems for himself, by making...

Nov. 1, 2010 - Two of today's CWN headline news stories deserve a bit of comment: In London, a court is being asked whether a Christian couple was rightly barred from serving as foster parents because the couple said that they would not tell children that homosexuality is acceptable. How quickly the...

Oct. 22, 2010 - Notre Dame's Center for Philosophy of Religion has won a $1.7 million grant for a project to look into "the problem of evil in modern and contemporary thought." By "modern and contemporary" in this context, I assume that we're talking about the period...

Oct. 21, 2010 - In yesterday's reflections on Pope Benedict's choices of 24 new members for the College of Cardinals, I concentrated on the two Americans who will receive red hats: Archbishops Burke and Wuerl. Today I'd like to add a few more thoughts about the overall composition of the College, and how...

Oct. 21, 2010 - Meg Whitman, candidate for Governor in California, has been described by her opponent's aide as a "whore." You might assume that the use of that ugly term would make feminists howl in outrage, and leap to Whitman's defense. But if you made that assumption, you were...

Oct. 20, 2010 - Most media reports on Pope Benedict's selection of 24 new members for the College of Cardinals have focused on the heavy Italian representation among the Pontiff's choices. But from the perspective of American Catholics, there is a much more interesting angle to this story. The two American...

Oct. 15, 2010 - The most experienced and reliable journalists covering the Vatican—such as Andrea Tornielli of Il Giornale, John Allen of the National Catholic Reporter, and Paolo Rodari of Il Foglio—are united in agreement the Pope Benedict XVI will soon call a consistory to name new members of the...

Oct. 15, 2010 - Yesterday a CWN headline called attention to a report that Carla Bruni, the glamorous wife of French President Nicolas Sarkozy, had been asked to stay away from the Vatican, because Church officials were worried that her presence might encourage Roman newspapers to print semi-nude photos of the...

Oct. 14, 2010 - Ave Maria University, the ambitious young Catholic institution in Florida founded by Domino's Pizza entepreneur Tom Monaghan, recently announced it would sponsor several seminars and lectures to examine the relationship between religion and science. This is not purely an academic exercise, but an...

Oct. 13, 2010 - Joan Lewis, the EWTN correspondent in Rome, has reported that Pope Benedict will call a consistory for the elevation of new cardinals very soon—in fact her informant thought it might happen today. If that informant was right in believing that an announcement is imminent (as many other...

Oct. 13, 2010 - The sequence of events is interesting. First a Catholic hospital system in Scranton, Pennsylvania, went on the market, and the chief executive said that the effects of ObamaCare were "absolutely" a factor in the economic calculations that prompted the decision to sell. Then Sister...

Oct. 12, 2010 - For an interesting perspective how journalists influence each other, read these two stories about the Vatican announcement of the new Pontifical Council for New Evangelization. First read John Allen's report in the National Catholic Reporter. Then read the AP wire story. Does is sound...

Oct. 8, 2010 - This week the US Supreme Court heard oral arguments in the case of Snyder v. Phelps, which has been generally described by analysts as a case testing the limits of freedom of speech. With my apologies to legal scholars, I think the case tests something else entirely: our nation's civility. A...

Oct. 7, 2010 - Most Catholic Americans, when they see the initials "CCD," think immediately of the Confraternity of Catholic Doctrine and religious-education classes. For me, since I am a hobbyist beekeeper, those initials carry a far more ominous meaning: the dreaded Community Collapse Disorder. Even...

Oct. 1, 2010 - Since the sex-abuse scandal reached critical mass sometime earlier this year, it has been open season on Catholicism, and journalists have been quick to blame the Church hierarchy for any perceived missteps. But sometimes the criticism is undeserved; sometimes the outrage should be directed at...

Sep. 30, 2010 - Last week in this space, I warned readers about a CNN television report, "What the Pope Knew." That program, which set out to blame the Pope for the sex-abuse crisis, ignored key evidence that would have interfered with the producers' argument. I charged CNN with grotesque bias,...

Sep. 28, 2010 - The Catholic-Orthodox theological discussions, taking place in Vienna this week, hit a snag when the leader of the Russian Orthodox delegation lodged an emphatic dissent against the consensus that the early, undivided Church recognized the primacy of the Bishop of Rome. That position is a...

Sep. 24, 2010 - This weekend the CNN television network will air a special report, "What the Pope Knew." The goal of the show, apparently, is to persuade viewers the Pope Benedict XVI bears much of the blame for the sex-abuse scandal. If that requires massaging the facts and covering up inconvenient...

Sep. 21, 2010 - Most of the reporters writing about the papal visit are clearly surprised by this outcome, and more than a few are betraying their disappointment. A week ago the same reporters were predicting a debacle, and some of them were relishing that prospect. The Pope would face angry protesters wherever...

Sep. 20, 2010 - Reflecting on the papal visit, the New York Times reports: The size of the crowds, in Edinburgh, Glasgow, London and finally Birmingham, appeared to surprise Catholic leaders here. If you're surprised now by the crowds at a papal event, I'm afraid you're not too quick on the uptake. It's...

Sep. 17, 2010 - With Anglicanorum Coetibus Pope Benedict XVI issued an invitation to Anglicans to enter the Catholic Church. Now he has repeated that invitation in person. During his visit to Lambeth Palace, the Holy Father did not directly mention his apostolic constitution. He even made a point of saying that...

Sep. 17, 2010 - Nice to see the president of a large Catholic university taking an active interest in pro-life work. John Garvey, the brand-new president of Catholic University, was sitting in the front row last night when CUA Students for Life hosted a talk by that...

Sep. 16, 2010 - Pope Benedict has a disconcerting way of hitting nails directly on the head. It's disconcerting, I say, because I struggle and strain to make a point, never satisfying myself that I've made it clearly, and then along comes the Holy Father, and he pounds home the same point in a simple, clear,...

Sep. 14, 2010 - What should discerning Catholics be expecting when the Pope begins his visit to Great Britain? 1. Expect a lot of nasty rhetoric The anti-Catholic activists have been stirring up their follower for several weeks now, with some generous assistance from the mass media. In the last few days...

Sep. 13, 2010 - It's just a little thing, but it could be a harbinger of something more significant. The headline on an AP story about the highlight of the coming papal visit to the UK—the beatification of Cardinal Newman—reads: Pope breaks own rule to beatify Anglican convert The story...

Sep. 13, 2010 - Back in 1998, Alexandra Colen tried to warn Cardinal Godfried Danneels about offensive sex-related content in a catechism that was being used in primary schools. She learned through painful experience his modus operandi for handling such complaints: He made sure he knew nothing by avoiding any...

Sep. 10, 2010 - The Daily Telegraph offers some interesting graphics as background for Pope Benedict's visit. Diocese by diocese, the site provides a statistical view of the Catholic Church in 2010, measured against the figures for the same dioceses in 1982, when Pope John Paul II visited the country. On...

Sep. 10, 2010 - Planned Parenthood claims to provide a range of services for pregnant women. But in fact the organization's latest statistics show 160 abortions for every adoption. At the Catholic Vote site, Thomas Peters provides a few simple graphics that provide a powerful visual confirmation of the...

Sep. 9, 2010 - For readers in the United Kingdom (or elsewhere) who would like to be fully prepared to answer the spurious legal arguments raised by critics of the Church in advance of the papal visit—that the Pope should be arrested; that the Vatican is protecting abusive priests; etc—the...

Sep. 9, 2010 - Pope Benedict XVI says repentance is more effective than structural change within the Church to counter sexual abuse by priests. When I read that lead sentence in an Agence France Presse report, I naturally thought that the Holy Father had made a new statement on the sex-abuse scandal. Since...

Sep. 8, 2010 - How is it possible to know so very much about physics, and virtually nothing about metaphysics? Honestly, I'm looking for answers here. When intelligent men say unintelligent things, there must be some explanation. And recently there's been a rash of inexplicable illogical statements...

Sep. 7, 2010 - The Patriarch of Constantinople is the leading figure in the Orthodox world, the "first among equals" of the Orthodox patriarchs. So it is no small matter that the current Ecumenical Patriarch, Bartholomew I, could be the last man to hold that title. On the Get Religion site, Terry...

Sep. 2, 2010 - When Pope Benedict travels to Britain later this month, there will presumably be several million people who would be delighted if the Holy Father would visit their schools, speak to their organizations, celebrate Mass in their parishes, or bless their homes. Unfortunately his schedule is tight,...

Aug. 31, 2010 - Granted, secular newspapers are not in the business of settling theological disputes. But they are—or should be—in the business of providing their readers with accurate information. This headline from the Arizona Republic can only mislead readers: Catholic church ordains woman as...

Aug. 30, 2010 - A friend called my attention to this interesting item from the Boston Herald, appearing in the column written by the gossip columnists who are accustomed to dealing with "ordinary" celebrities. When you're covering the President of the United States—even when...

Aug. 28, 2010 - Want to read a really positive, uplifting piece about a practice that doesn't ordinarily get much attention, but is absolutely crucial to the lives of the people involved? I'm talking about adoption: in this case, international adoption. There's a lot to like in this piece. My...

Aug. 26, 2010 - For more than 25 years, since the days of the Reagan administration, conservative Catholics have complained that the Catholic Campaign for Human Development (CCHD), the official "anti-poverty" effort of the US bishops' conference, has become too closely allied with leftist political causes—in some...

Aug. 23, 2010 - Malta Independent Online has leapt into the speculation game with a prediction that the leading prelate of the little island nation, Archbishop Paul Cremona, will be measured for a red hat by the end of this year. "Although there were no formal announcements, the speculation is...

Aug. 18, 2010 - Does it surprise you that the overwhelming majority of Americans voice moral objections to abortion? Does it surprise you that women are more likely than men to express pro-life views? Does it surprise you that the American voters who think abortion is too easy to...

Aug. 16, 2010 - The indispensable Catholic Hierarchy site has posted a few graphs that help to illustrate why most Vatican-watchers expect Pope Benedict to call a consistory, and name new cardinals, sometime in the very near future. Today the number of cardinal-electors is headed toward the lowest figure it has...

Aug. 13, 2010 - There's no reason to reinvent the wheel. Since Father Zuhlsdorf has already made the argument, I won't attempt to make it myself, but simply direct readers to his excellent analysis. Here's the story in a nutshell: In a recent column for the National Catholic Reporter, the radical feminist...

Aug. 12, 2010 - For years UN officials and Planned Parenthood activists have been promoting contraception and abortion in Third World countries, saying that these steps are necessary in order to cut down the unacceptably high rate of maternal mortality. With that propaganda campaign in mind, take another look at...

Aug. 10, 2010 - Writing for London's Catholic Herald (which he once edited), William Oddie argues that the available evidence makes it abundantly clear that sexual abuse is a problem throughout society—not just in the Catholic Church. As he puts it: This is a problem we share with everyone, though...

Aug. 9, 2010 - Reflecting on the priorities of the US government, as evidenced in the federal budget, columnist Robert Samuelson makes a critically important point that most economists fail to notice: Our society does not -- despite rhetoric to the contrary -- put much value on raising children. Present...

Aug. 6, 2010 - Back in 2003, Supreme Court Justice Antonin Scalia saw the handwriting on the wall. In his vigorous dissent from the Court's majority decision in the Lawrence case—which struck down a Texas law against sodomy-- Justice Scalia wrote If moral disapprobation of homosexual conduct is...

Aug. 6, 2010 - Baltimore's Archbishop Edwin O'Brien has voiced his objection to a deal that could allow a convicted child-rapist to leave prison, having served a 15-year term. The convict, John Merzbacher—who had been a teacher in a Catholic school—was originally sentenced to four life...

Aug. 5, 2010 - Plowing through dozens of responses to Judge Walker's ruling on Proposition 8, I found several perspectives particularly helpful in putting the question in focus. National Review pointed out that Judge Walker's argument was based primarily on social science rather than legal...

Aug. 5, 2010 - The restriction of marriage licenses to male-female couples, Judge Vaughn Walker tells us, reflects "an irrational classification on the basis of sexual orientation." The 7 million California citizens who voted for Proposition 8 presumably thought there was a rational reason to define...

Aug. 5, 2010 - In his otherwise excellent statement responding to the judicial overthrow of California's Proposition 8, Archbishop Joseph Kurtz includes this questionable sentence: "Marriage is more fundamental and essential to the well being of society than perhaps any other...

Aug. 4, 2010 - Thank God for videotape. The Thomas More Society, which had provided legal defense of Joseph Holland after the pro-life activist was arrested on a spurious charge of blocking access to an abortion clinic, has announced that all charges have been dropped. Pressing charges against Holland became...

Aug. 3, 2010 - Another month, another birthday. Cardinal Paul Poupard, the former president of the Pontifical Council for Culture, will turn 80 this month (August 30), and become ineligible to participate in a papal conclave. In September, three other cardinals (De Giorgi, Daoud, and Giordano) will pass the...

Aug. 3, 2010 - The Creative Minority Report offers this video of the incident that resulted in the arrest of a pro-life activist in Chicago. Joseph Holland was charged with disorderly conduct for… Go ahead: watch the video and see if you can find the criminal infraction. The law says that Holland could...

Aug. 2, 2010 - Today's news from Rome brings the announcement that Father Joseph William Tobin-- soon to be Archbishop Tobin-- has been named secretary of the Congregation for Religious. The Redemptorist priest will be joining a large and growing group of Americans holding influential posts in the Roman...

Jul. 30, 2010 - During our vacation stay in Ireland, Leila and I took a short walk to the local parish church on a Saturday morning to attend Mass. The experience was a revelation. The priest said all the prayers at such a breakneck speed that I could not make out the individual words. The congregation matched...

Jul. 26, 2010 - Catholic bishops are extremely reluctant to engage in public criticism of other Catholic bishops. They are many good reasons for their reluctance. But there are times, I suggest, when they must overcome it, for the good of the Church. Bishops may disagree about fine points of doctrine and...

Jul. 26, 2010 - After two terrific weeks in Ireland, I'm back in action, rested and ready. This really was my first complete break from news coverage in more than a decade. I'm grateful to the CWN news team for keeping the site running in my absence. The respite was a tonic for me-- as was the beautiful scenery...

Jul. 23, 2010 - Reprinting some of Phil's best pieces while he's on vacation leads us to this commentary on pro-abortion "Catholic" Joe Biden's presence on the Obama ticket, from August 23, 2008. With another pro-abortion Catholic on the Democratic national ticket, we can be quite sure that the issue...

Jul. 21, 2010 - While Phil's on vacation, we're reprinting some of his most telling older pieces. In this post from January 28, 2009, he nailed a critical flaw in the current U.S. government's approach to socio-economic health, and did so in under 100 words. Speaker of the House Nancy Pelosi has revived the...

Jul. 19, 2010 - We're re-posting some of Phil Lawler's most relevant past entries while he's on vacation. Here are his reflections on what happens to those—abusers perhaps?—who wall off compartments for particular sins in their souls, from October 29, 2008: Recently a man I know-- let's...

Jul. 15, 2010 - Even from my vacation perch here on the Dingle peninsula, in the lovely home of lovely friends far from the reach of the mass media, I quickly heard about the Vatican's release of new norms for the handling of grave ecclesiastical crimes. This should be a "feel good"...

Jul. 13, 2010 - We're re-posting some of Phil Lawler's most relevant past entries while he's on vacation. Here's his take on the business of bishops, from June 19, 2009: Yesterday we carried a news story about the statement by COMECE-- the umbrella group representing episcopal conferences of the...

Jul. 9, 2010 - When I close down the office this evening, I'm going to begin doing something that I haven't done yet in this century: taking a complete break from Catholic news coverage. For the next two weeks, my wife Leila and I, accompanied by daughter Bridget, will be taking a long-overdue vacation in...

Jul. 8, 2010 - As recently as 2002, the Catholic bishops of the US were reviled in the mass media for their abysmal response to the sex-abuse crisis. But in the past few months the mass media have set their sights on the Vatican, advancing the argument that Rome bears primary responsibility for the scandal....

Jul. 8, 2010 - Be prepared. Sometime in the next few days the Vatican is expected to release new norms for the handling of sex-abuse complaints. Dozens of news reports will undoubtedly follow, saying that the Vatican has changed policies in response to public pressure. Those reports will be wrong. The norms...

Jul. 7, 2010 - A German rag, Der Spiegel has produced a story that rivals the coverage of the New York Times in its flagrant bias against Pope Benedict and the Catholic Church. The headline provides sets the tone: Pope Benedict XVI Lashes Out at Secular Justice. You get the message: the Pope is opposed to...

Jul. 6, 2010 - A friend recently told me about a very prominent individual who has begun taking instruction in the Catholic faith. He apparently wants to do this quietly, and I'll honor his wishes by not revealing his identity. If he continues down the path to Rome, the story will become public soon enough....

Jul. 6, 2010 - My publisher, Encounter Books, has just informed me that the first paperback copies of The Faithful Departed have arrived at their New York offices. I'll have my copies within a couple of days. And you can have yours well ahead of the scheduled August 3 publication date.

Jul. 2, 2010 - Today's New York Times, with another front-page attack on Pope Benedict XVI, erases any possible doubt that America's most influential newspaper has declared an editorial jihad against this pontificate. Abandoning any sense of editorial balance, journalistic integrity, or even...

Jul. 2, 2010 - Last year the 4th of July was a very special day for the Lawler family: not only Independence Day, but also the day when our daughter, Mary Rosaleen ("Rosie") was united in marriage to Lt. Philip Turner, USMC. I cannot adequately describe the beauty of the ceremony: a Solemn High Mass in the...

Jun. 30, 2010 - The news stories have been flowing out of Rome in such a torrent this week, I am only now finding the time to comment on Monday's remarkable report about the Pope's meeting with Cardinal Schönborn. Never before, in more than 25 years of covering Catholic news, had I seen the...

Jun. 30, 2010 - It's bad enough that the mass media love to attack the Catholic Church. It only makes things worse when the Vatican's own clumsy PR efforts cause self-inflicted wounds. Consider the latest case of ham-handed press strategy. After media outlets reported that Italian civil authorities...

Jun. 29, 2010 - Despite the impression created by dozens of headline stories, the US Supreme Court did not issue a decision against the Vatican yesterday, nor have sex-abuse victims won the right to take testimony from the Pope. In fact, the Supreme Court did not issue any decision at all. The justices decided...

Jun. 29, 2010 - Were you shocked by the police raid on the headquarters of the Brussels archdiocese? If so, brace yourself to be shocked again. This sort of thing is likely to happen again. Last week's stunning police action in Belgium was the product of two major trends: rising hostility toward the...

Jun. 24, 2010 - In a single phrase—a single word, really-- last Sunday's Gospel reading reminded us how completely the path of Christ diverges from the expectations of our society. The Gospel was taken from the 9th chapter of Luke, verses 18- 24. In the standard US lectionary, taken from the New American...

Jun. 21, 2010 - With all the nasty reports in circulation these days, you'd think a weary Vatican PR team would snap at the opportunity for a change of pace. Here's the recipe: a light, funny, personal-interest story, on a subject that Italian columnists would love; a story that doesn't involve any...

Jun. 18, 2010 - In troubled times, the news is more important than ever. And we live in troubled times—especially for the Catholic Church. Think about it: Sometimes reading the paper or watching the newscast is a form of entertainment. (Who's pitching for the local team tonight?) Sometimes it's a spectator...

Jun. 18, 2010 - You've seen the reports: that Cardinal Pell has been blocked from an appointment as prefect of the Congregation for Bishops; that Cardinal Ouellet will be given the post. Don't count on it. After a series of phone calls to informed sources, I'm willing to make 3...

Jun. 17, 2010 - Cardinal George is very unhappy with the Catholic Health Association, and rightly so. But before wholeheartedly endorsing the cardinal's complaint against the group that helped mute Catholic opposition to the health-care reform bill, take a careful look at his logic. Insofar as Cardinal...

Jun. 16, 2010 - In Springfield, Massachusetts, the Survivors Network of Those Abused by Priests (SNAP) is dissatisfied with Bishop Timothy McDonnell. Bill Nash, a member of SNAP, said, "There's so much more that he needs to do and for him to just pray for us, that's not good enough." We...

Jun. 16, 2010 - The paperback edition of The Faithful Departed is going to the printers today. Look for it later this summer. You can even pre-order, if you like-- and get a sneak preview of the cover-- by following the link to Amazon's page for the...

Jun. 11, 2010 - When you sign a contract-- to take a job, or buy a car, or sell a house-- you should feel secure. As long as you have read and understood the document, and you know that you can fulfill your responsibilities, you can be confident that the other party will do his part as well. Even if he is not a...

Jun. 9, 2010 - Interviewed by Diane Sawyer on ABC television, the noted cosmologist Steven Hawking said: "There is a fundamental difference between religion, which is based on authority, [and] science, which is based on observation and reason. Science will win because it works." We've heard the...

Jun. 9, 2010 - The public statement by Bishop John Wester of Salt Lake City, objecting to a firing-squad execution in Utah, caught my attention because it raises a question that has often troubled me. Set aside, for the moment, the arguments for the abolition of capital punishment. If the state...

Jun. 7, 2010 - The working document for the October 2010 meeting of the Synod of Bishops, devoted to the Church in the Middle East, should be an eye-opener for comfortable Christians in the West. Informed Christians in Europe and North America realize that the Church in the Middle East is suffering: from...

Jun. 4, 2010 - Late in the summer of 2008, the price of shares in Lehman Brothers went into a terminal decline. Richard Fuld, the chief executive of the investment bank, was desperately working the phones, looking for new investors to shore up his supply of working capital. The firm was fundamentally sound, Fuld...

Jun. 3, 2010 - Writing for US Catholic, Patrick McCormick-- a religious-studies professor at Gonzaga University-- reveals a great deal about his attitude toward Church authority as he delivers his opinions on the Phoenix abortion case. Bishop Olmsted and the Vatican claim that every "direct"...

Jun. 2, 2010 - When you ask the wrong question, you're likely to get the wrong answer. In a story that appeared in hundreds of American newspapers earlier this week, the Associated Press claimed that in 1989, "The future Pope Benedict XVI refused to remove a US priest from the ministry." That opening...

May. 28, 2010 - Predicting the future is a risky and futile enterprise. We don't know what surprises tomorrow will bring, and it's foolish to pretend that we do. However, extrapolating current trends into the future, and trying to recognize their likely implications, is a valuable endeavor. That's how prudent...

May. 28, 2010 - In an excellent column explaining how the excesses of ambitious social engineering have contributed to a worldwide economic crisis, Mark Steyn makes an observation that's too good not to pass along: In his book The Tyranny of Guilt: An Essay on Western Masochism (La tyrannie de la...

May. 25, 2010 - An interesting AP story is making the rounds this week, reporting that the Catholic Church has finally given due honors to Copernicus. Unfortunately the story is chock-full of statements that are severely misleading if not downright wrong. Start with the opening sentence: Nicolaus...

May. 22, 2010 - In response to my comments on the presence of abortion supporters within their ranks, the Knights of Columbus have made this statement: Membership in the Knights of Columbus Patrick S. Korten, Vice President for Communications Knights of Columbus Supreme...

May. 21, 2010 - No doubt you've heard the joke: Q: What's the difference between a liturgist and a terrorist?A: You can negotiate with a terrorist. Mention that a priest is a "liturgist," and a typical conservative Catholic will recoil. Years of liturgical experimentation have left the faithful...

May. 20, 2010 - When I think of knights, I think of lances and armor, jousting and swordplay. I think of heroic quests, and yes, even of crusades. Or else I think of the Knights of Columbus. That's a different matter altogether, unfortunately. Knights are--or should be--men oriented toward a mission, and...

May. 14, 2010 - As much as I love my wife, she's not me. And though we two are one flesh, it just won't do to have my portrait popping up on a column she wrote. (Trust me: she's a lot better looking.) Earlier today I inadvertently posted Leila's brilliant comment, Department of Icy Timelessness of...

May. 14, 2010 - Regardless of where you stand on proposed immigrant reforms, you should recognize something familiar about the stance of the US bishops. In his statement for support for a reform bill, Bishop John Wester of Salt Lake City, who chairs the US bishops' committee on immigration, encouraged Congress...

May. 12, 2010 - "I believe in an America where the separation of church and state is absolute," said John F. Kennedy in his famous "Houston speech" of 1960. The future president went on to say that in his ideal America, "no Catholic prelate would tell the President (should he be a...

May. 11, 2010 - In submitting my nomination for the stupidest headline of the month, I acted too soon. Just minutes after posting that item, I saw a new report from the inimitable Ruth Gledhill of the London Times: Pope's move on abuse mirrors lead taken by English and Welsh...

May. 11, 2010 - It's early, but I'm already prepared to submit my nomination for the stupidest headline of the month: Abortion could be sleeper issue in Supreme Court confirmation process Sleeper issue? When in the last 37 years has abortion not been a dominant issue—no, the dominant issue—in...

May. 7, 2010 - Today's CWN headline story from Wisconsin provides an illustration of how critics of Catholicism might move to silence the public voice of the Church. It's a frightening episode. Begin with a piece of legislation that was framed to allow more lawsuits by abuse victims-- with the Catholic Church...

May. 4, 2010 - If this piqued your interest last week… VATICAN CITY, 30 APR 2010 (VIS) - The Holy Father today received in audience Cardinal George Pell, archbishop of Sydney, Australia. … you may be interested to learn that

Apr. 30, 2010 - Hmmm. VATICAN CITY, 30 APR 2010 (VIS) - The Holy Father today received in audience Cardinal George Pell, archbishop of Sydney, Australia. What do you suppose they discussed? Cardinal Pell is the chairman of the Vox Clara committee, so maybe they were talking about the new...

Apr. 28, 2010 - Take a moment, if you would, to look back at the top CWN headline stories from the past two days: Monday: Pope to establish new Council for New Evangelization? Tuesday: Africa's Catholic population soaring since 2000

Apr. 28, 2010 - Hats off to Mike Puccetti of Albuquerque, New Mexico, who took up the challenge of our Culture Project 1: Defending the Pope. Mr. Puccetti began with a letter to the editor of the local newspaper, correcting some inaccuracies in an editorial that had criticized Pope Benedict. But after a bit of...

Apr. 27, 2010 - The story sounds implausible, frankly. In fact I'm inclined to believe it only because it's hard to imagine that anyone would make up such a tale. Looking forward to President Obama's first nomination of a Supreme Court justice, the Washington Post collected thoughts, insights, and memories from...

Apr. 23, 2010 - With the latest revelations by Cardinal Castrillon Hoyos, a clear picture begins to emerge from what had been a haze of confusion about the Vatican's approach to sex-abuse complaints. There was a conflict within the Roman Curia over how these complaints should be handled. That conflict apparently...

Apr. 23, 2010 - Several readers on the Catholic Culture site have protested our use of stories from the National Catholic Reporter, pointing out that newspaper's strong affiliation with radical Catholic dissidents. Their complaints deserve a response. The National Catholic Reporter-- which, I remind readers,...

Apr. 22, 2010 - Jeffrey Anderson is suing the Pope. It's an outlandish case-- not only because the facts don't support Anderson's claim that the Pope protected abusive priests, but also because the Roman Pontiff, as a sovereign head of state, is immune from lawsuits. Still, this isn't the first time that a...

Apr. 22, 2010 - Last week I commented on the Pope's involvement (or lack of same) in two noted abuse cases. In Munich, a priest accused of molesting children might have escaped his attention in the early 1980s. But later, in Rome, the future Pope was aggressive in pursuing an investigation of Father Marcial...

Apr. 17, 2010 - How has Pope Benedict XVI reacted to reports of pedophile priests? We now have two revealing case studies. One case involves an otherwise ordinary parish priest who had a record of molesting children. The future Pope-- then Archbishop of Munich-- was never directly involved in his case, and...

Apr. 10, 2010 - We're off and running once again, with another completely phony story that purports to implicate Pope Benedict XVI in the protection of abusive priests. The "exclusive" story released by AP yesterday, which has been dutifully passed along now by scores of major media outlets, would...

Apr. 1, 2010 - For the past several years, the approach of Easter has brought out stories about the "Jesus Seminar." The unorthodox scholars affiliated with that project tell the world that the Church had had things all wrong for 2,000 years, that the "historical Jesus" (who is nowhere...

Mar. 31, 2010 - "It doesn't seem right that the Catholic Church is spending Holy Week practicing the unholy art of spin," writes Maureen Dowd, in another of her toxic columns for the New York Times. Well, Maureen, the Church wouldn't be answering charges this week if irresponsible journalists weren't...

Mar. 25, 2010 - Catholic bishops were not the only people who covered up evidence of sexual abuse. Public schools, police departments, families, media outlets, non-profit associations--not to mention other religious denominations--all were guilty of their own cover-ups. (Note: The fact that other...

Mar. 25, 2010 - Today's front-page story in the New York Times suggests that the Congregation for the Doctrine of the Faith (CDF), under the direction of then-Cardinal Joseph Ratzinger, failed to act against a Wisconsin priest who was accused of molesting scores of boys at a school for the deaf. Is the story...

Mar. 24, 2010 - In the US House of Representatives there are 132 members who describe themselves as Catholics. If only half of those Catholic members had followed the guidance of their bishops, and voted against the health-care reform bill, it would have been defeated; the vote would not have been close. As...

Mar. 22, 2010 - In order to persuade reluctant Democrats to endorse his favored health-care reform bill, President Obama promised to issue an executive order stipulating that the legislation does not allow for funding of abortion. Readers who are not familiar with the American form of government might wonder...

Mar. 16, 2010 - In Ireland Cardinal Sean Brady is under heavy criticism-- justified, in my view-- for having failed to notify law-enforcement officials about reports that a priest was abusing children. The priest, Father Brendan Smyth, went on to become a notorious predator, was eventually convicted, and died in...

Mar. 12, 2010 - Count on the London Times to offer the most sensational coverage of a news story involving the Catholic Church. The headline on today's report by Richard Owen screams: Pope knew priest was paedophile but allowed him to continue with ministry That's grossly misleading, downright...

Mar. 5, 2010 - For more than a decade, some journalists have been trying to trace the responsibility for the sex-abuse crisis to the Vatican, and preferably to the Pope. They haven't found a connection yet, but they're still trying. At times their efforts would be comical, if they weren't so mean-spirited. Take...

Mar. 5, 2010 - "When people stop believing in God, they don't believe in nothing — they believe in anything." That adage is attributed to G.K. Chesterton, and while there's some question as to whether he ever said it, it certainly sounds like his work. In any event, whether it's...

Mar. 4, 2010 - After much thought and careful planning, we've launched our Culture Project. Please take a look. Browse through the background material (if you haven't already read it), and then plunge into the main topic for discussion on the Introductory Project: a short but challenging essay by...

Mar. 1, 2010 - "Gay rights by law, not vote" reads the headline on a Boston Globe editorial. Reading it for the first time, one might wonder how else laws are established in a democracy, if not by vote. But the subject of the editorial is same-sex marriage, so the usual rules of logic, rhetoric,...

Mar. 1, 2010 - Cardinal Roger Mahony celebrated his 74th birthday on Saturday, and at his suggestion the Los Angeles archdiocese has already begun praying for his successor: a coadjutor archbishop whose appointment is expected in the near future. It will be a very important appointment, so naturally the rumor...

Feb. 26, 2010 - Last week I promised that we would unveil our Culture Project "next week"-- that is, this week. Please bear with us; there's been a slight delay. It's my fault. In preparing the first Culture Project, I threw our overworked technical staff a curveball, giving them something they really...

Feb. 25, 2010 - There is one-- just one-- health-care reform proposal currently under discussion in Washington. Not two. One. Republicans don't have the votes to pass the sort of proposal they would prefer. Democrats will defer to the President. So right now President Obama's proposal is the only viable option....

Feb. 22, 2010 - In an interview with the German-language Kathnews service (now available in translation on the Rorate Caeli site), Father Franz Schmidberger, the former superior of the Society of St. Pius X (SSPX), offers his perspective on the possibility of an ultimate agreement between the traditionalist group...

Feb. 19, 2010 - Speaking after the Irish bishops had finished their 2-day meeting with Pope Benedict XVI and the leaders of the Roman Curia, Cardinal Sean Brady of Armagh assured reporters that "there is no disunity among the Irish bishops concerning the importance of the safeguarding of...

Feb. 17, 2010 - If your neighbors know that you're living far beyond your means, they're not likely to recognize you as a moral authority. That principle applies to nations, too. Lech Walesa has questioned how long the US can remain the leader of the free world while racking up huge debts, year after year. Now...

Feb. 17, 2010 - "Whenever I hear the word 'culture,' I reach for my revolver." That brutal sentiment is attributed to Hermann Göring, and although the quotation may not be exact, the man who founded the Gestapo had good reason to hate culture. A totalitarian state seeks to control every aspect of its people's...

Feb. 12, 2010 - Bishop Thomas Tobin, please stand up and acknowledge a hearty round of applause. For three generations, Catholic bishops had coddled the Kennedy family, shrinking away from any confrontation as the nation's most prominent Catholic political dynasty moved steadily away from Church teachings on...

Feb. 10, 2010 - In the continuing debate about Obamacare-- a legislative proposal which is still very much alive-- the American bishops continue to play a very dangerous game. For months the US Conference of Catholic Bishops (USCCB) energetically promoted the concept of sweeping health-care reform, while just as...

Feb. 10, 2010 - During the past year we have been weighing new plans for the Catholic Culture Project: not a new design for our site (which will remain just as it is), but a new practical way to help our readers become involved in the effort to restore a genuine Christian culture. We're reached some decisions,...

Feb. 9, 2010 - Since I've already mentioned the subject, and few other Americans are paying attention, let me call your attention to a crisis in the newly reborn European Union. The EU, you may recall, is now a sovereign international body, with its own president, ready to its devise own foreign policy. But...

Feb. 8, 2010 - To appreciate the importance of what happened in the special election here in Massachusetts last month, you have to understand the extraordinary power of the Kennedy mystique, and how much it neutralized what had been a strong conservative Catholic influence. I tackle both subjects in a review of...

Feb. 8, 2010 - That's it? That?! Two weeks of internet obsession, and the Tim Tebow ad was over in 30 seconds. It was nice. If you were measuring public opinion with a sufficiently sensitive instrument, you might have seen the needle quiver for a second or two. Focus on the Family no doubt saw a big spike in...

Feb. 4, 2010 - Praying for our bishops isn't a new idea. It isn't even an optional idea. It's an obligation for all of us. What's new is a web site devoted specifically to an initiative encouraging Catholics to pray the Rosary for a particular bishop at a particular...

Feb. 1, 2010 - In its coverage of the March for Life (if there was any coverage at all) did your local newspaper or TV station convey the impression that there were a few thousands participants? That the marchers were mostly middle-aged men? That there were many pro-abortion counter-demonstrators along the...

Feb. 1, 2010 - If you've been following this blog very, very carefully, and taking note, you were aware that Cardinal Giovanni Battista Re, the prefect of the powerful Congregation for Bishops, celebrated his 75th birthday last Friday. And that roughly since he turned 75-- retirement age-- there have been rumors...

Jan. 29, 2010 - Ralph McInerny, one of the most memorable figures on the American Catholic scene, died this morning in South Bend at the age of 80, after a long illness. He will be sorely missed. For more than 50 years he taught philosophy at Notre Dame, and he ranked among the world's leading Thomists. (It is...

Jan. 29, 2010 - The Diocese of Albany, New York, is not giving out condoms. After reading today's top CWN headline story, I don't know why not. The argument for distributing clean syringes is essentially the same as the argument for distributing condoms: It's no use arguing against pre-marital sex or...

Jan. 28, 2010 - The pregnancy rate among American teenagers (aged 15-19) rose in 2006—the last year for which statistics are available—after a decade of decline. The increase was relatively small (3%), and may indicate only a temporary reversal of the positive trend. Still the statistic is cause for...

Jan. 27, 2010 - Chemists, I'm told, still use litmus paper to test the acidity of a mixture. Shame on them! Don't they know that a "litmus test" is no longer politically correct? In today's common parlance, a "litmus test" is the process by which conservatives allegedly exclude from...

Jan. 27, 2010 - When he announced the Year for Priests, Pope Benedict said that he hoped to "deepen the commitment of all priests to interior renewal." How can lay people join in that effort? Let me offer four practical suggestions. 1. Pray for priests The first order of business, certainly, is to pray for...

Jan. 22, 2010 - Earlier this month CWN reported on the widespread resistance mounted by American women's religious orders against a Vatican apostolic visitation. But the resistance is far from universal. Some nuns, faithful to the Holy See and to the founding traditions of their own religious communities,...

Jan. 21, 2010 - In a Commentary piece yesterday I offered my analysis of the shocking Senate election in Massachusetts. It was, I am convinced, a long-overdue manifestation of independence on the part of the state's voters, who have been held in thrall for years by liberal ideology and Kennedy mystique. That's...

Jan. 21, 2010 - This week the Vatican released a draft working document for the special Synod of Bishops for the Middle East. It's a lengthy document, covering a wide range of topics, so naturally different reporters see it from different perspectives. Still I was struck by the contrast between these two...

Jan. 20, 2010 - The Kennedy dynasty has ended. It was probably over in August, when Ted Kennedy died, because the long love affair between the Kennedy family and the voters of Massachusetts was personal rather than political. Another member of the Kennedy clan might have claimed that extraordinary legacy,...

Jan. 20, 2010 - The notorious Bishop Williamson sees no realistic hope for an agreement between the Society of St. Pius X (SSPX) and the Vatican. He makes his point in deliberately provocative language: "Either the SSPX becomes a traitor or Rome converts or it's a dialogue of the deaf." Is...

Jan. 15, 2010 - In an editorial eulogizing the late Mary Daly, the Boston Globe lets the cat out of the bag. Daly "came to describe herself as a 'radical lesbian feminist' and a 'post-Christian,'" the Globe notes. How, then, did she justify her position in the theology...

Jan. 14, 2010 - After Pope Benedict XVI delivered his "State of the World" address to the Vatican diplomatic corps on January 11, your local newspaper probably carried a headline like the one atop the story in the New York Times: "Pope Denounces Failure to Forge New Climate Treaty." The AP story began: Pope...

Jan. 12, 2010 - When—if ever—is it morally justifiable to vote for a political candidate who supports legal abortion? I will face that question squarely next Tuesday, January 19. That's the date for a special election here in Massachusetts, to select a US Senator who will fill the seat left...

Jan. 11, 2010 - On Saturday, Pope Benedict XVI met in a private audience with Cardinal Giovanni Battista Re. What's special about such a meeting? Nothing at all. The Pope meets regularly with the prefect of the Congregation for Bishops, to conduct routine business. But Cardinal Re is approaching his 76th...

Jan. 8, 2010 - Rushing in where even Janet Napolitano fears to tread, Salvatore Festa, who coordinates security at the Vatican, told L'Osservatore Romano that in the Christmas Eve assault on Pope Benedict, "everything worked perfectly that night." Let's review: the woman who had tried to...

Jan. 7, 2010 - Take a good look at our report today about the death of Msgr. Graham Leonard, and follow the link to the obituary in the London Daily Telegraph. It's a powerful indictment of the Catholic hierarchy in England. In 1988, when he was the Anglican Bishop of London, Leonard began thinking...

Jan. 6, 2010 - Bishop Ratko Peric of Mostar-Duvno—who expressed his dismay about the recent visit to Medjugorje by Cardinal Christoph Schönborn—has long been critical of the Medjugorje "seers" and their messages. In December, the bishop released a lengthy analysis of the reports that...

Jan. 6, 2010 - Visting with little boys and girls in Washington, President Obama asked why we celebrate Christmas. The whole exchange is revealing, but one snippet in particular caught my attention: Child: I know! President: Do you know? Child: The birth of baby Jesus. President: The birth of baby Jesus,...

Jan. 6, 2010 - When I took up beekeeping a couple of years ago, little did I know that I would be handling dangerous substances. Did you hear about the California airport that was shut down when security officials discovered bottles that tested positive for explosives? When the bottles were...

Jan. 4, 2010 - No, I'm not confused about the date. And No, I'm not following the Orthodox liturgical calendar. I'm insisting-- as I do each year-- that there are 12 days of Christmas, and we shouldn't let ourselves be cheated out of the full celebration. So please: keep the Christmas celebration going through...

Jan. 4, 2010 - Last week CWN reported on Cardinal Christoph Schönborn's visit to Medjugorje. Officially listed as a "private" visit, the appearance by the influential Austrian cardinal raised a host of questions: Was he intentionally calling new attention to the alleged Marian apparitions?...

Dec. 31, 2009 - My lists of the five worst stories of 2009 and the year's five most positive developments included dozens of links to our news coverage. Today's rundown contains very few links, since I am engaged in speculation rather than reporting, trying to predict five important news stories that will break...

Dec. 30, 2009 - In this space yesterday, I commented on the 5 most distressing news stories of 2009. Today, as promised, I turn to the five most encouraging news developments: 5. The Vatican investigation of American women's religious communities. "For many years," Cardinal Franc Rodé disclosed in...

Dec. 30, 2009 - In an interview with Speaker of the House Nancy Pelosi, a sympathetic Eleanor Clift of Newsweek eventually gets around to the question of Catholicism: Clift: Is it difficult for you to reconcile your faith with the role you have in public life? Pelosi: You know, I have five children in six...

Dec. 29, 2009 - As we near the end of 2009, I've looked back over the year's news coverage, and selected five important stories in each of three different categories: the five most discouraging developments of the year, the five most encouraging, and the five stories to watch for further developments in 2010....

Dec. 29, 2009 - In a research project for the Year for Priests, the New Media in Education Lab is collecting information about how Catholic priests use the internet. The project is named PICTURE, which stands for "Priests' Information and Communications Technology Use in their Religious...

Dec. 29, 2009 - Sister Carol Keehan, president of the Catholic Health Association, sees "not a shred of disagreement" between the stand her organization has taken on the health-care reform bill and the stand taken by the US bishops' conference. She has a point. CWN readers will recall that when...

Dec. 28, 2009 - Security is not nearly as tight at the Vatican as it is at the White House. I think most Catholics—certainly including the most recent Roman Pontiffs—prefer things that way. St. Peter's is a church, not a fortress; the faithful must be allowed to enter for religious ceremonies....

Dec. 24, 2009 - Having tendered his resignation, Bishop James Moriarty issued a public statement pointing out that he did not set sex-abuse policies for the Dublin archdiocese during the period covered by the Murphy Commission report. Fair enough. He went on: "However, with the benefit of hindsight, I...

Dec. 23, 2009 - Virtually no one saw it coming. No one predicted that Pope Benedict would advance the cause for beatification of Pope Pius XII last Saturday. There had been plenty of speculation about other candidates for beatification. A week ago we passed along the report that at the ordinary consistory...

Dec. 23, 2009 - Did they break out the Yuletide quaffs a bit early at the editorial offices of L'Osservatore Romano? No, that can't be the explanation, because this has been going on all year. Along with its more serious offenses—such as proclaiming that President Obama does not favor...

Dec. 23, 2009 - You've probably seen the picture hundreds of times. On the cover of John Cornwell's book, Hitler's Pope, the photo seems to show Pope Pius XII in full regalia. We are led to believe that he is leaving Hitler's headquarters, and the uniformed men flanking him are Nazi...

Dec. 23, 2009 - Less than a month after the first major public report on the sex-abuse scandal in Dublin, two bishops have resigned. More than a decade after the first major public report on the sex-abuse scandal in the United States, one bishop has resigned. (Here we refer not to bishops who resigned...

Dec. 22, 2009 - Suppose you had to reveal some embarrassing news: something that showed you in a very unfavorable light; something that would disappoint your friends. Let's say you couldn't keep this news quiet; it was bound to come out. But you could control the timing. You'd want to choose a...

Dec. 21, 2009 - In Auckland, New Zealand, a blasphemous billboard was unveiled recently, insulting the Virgin Mary, St. Joseph, and the Holy Spirit. That the billboard was set up by an Anglican parish—evidently desperate for attention—makes the offense still more noisome. What do you do? You can...

Dec. 21, 2009 - As Catholics in the English-speaking world draws closer to an accurate translation of liturgical texts, the opponents of the new translations-- that is, the fans of the ungainly and inaccurate ICEL texts currently in use-- are begging the Vatican to hold off on implementation of the process. It's...

Dec. 21, 2009 - There are dozens of good reasons to have strong opinions about the health-care legislation now pending in Congress. But the abortion issue has consumed the most attention-- just as the abortion issue can dominate debate in presidential and congressional election races, even when there is little...

Dec. 18, 2009 - Cardinal Jozef Glemp, the retired Archbishop of Warsaw and Primate of Poland, celebrated his 80th birthday today, and thus became ineligible to participate in a future papal election. As I have mentioned here before, the time seems ripe for Pope Benedict to convene a consistory and elevate...

Dec. 17, 2009 - If you know my work at all, you know that I'm not inclined to defend bishops who cover up for predatory priests. The bishops of Dublin have been under heavy critical fire in the past few weeks; they richly deserve the criticism. Bishop Donal Murray has been forced to resign, and that's...

Dec. 17, 2009 - Did you leave someone important off your Christmas-card list? I'm talking about Pope Benedict XVI. The Pontifical Council for Social Communications has set up a web site that allows you to send your Christmas greetings to the Holy Father. You can even include your family photo. So why...

Dec. 16, 2009 - Yesterday brought the news that an 8-year-old boy in Taunton, Massachusetts, had been sent home from school because he drew a picture of Christ on the cross. Today the Boston Globe reassures readers that really, the incident was nothing to worry about. "The report is totally...

Dec. 15, 2009 - President Obama's crusade to enact health-care reform legislation is nearing its climactic battle in the US Senate. How should Catholic Americans look upon this legislative struggle? The US bishops have consistently voiced their support for health-care reform, while insisting that the...

Dec. 14, 2009 - There are only so many hours in a day. Most of us don't accomplish nearly as much as we set out to do. Consequently, most of us learn to put the most important projects at the top of our to-do lists. Or to put it differently, when you see someone doing X, it's reasonable to infer that...

Dec. 14, 2009 - Back in October, Cardinal Vinko Puljic of Sarajevo was quoted as saying that the Vatican was likely to release an important pastoral statement on "the Medjugorje phenomenon" by the end of this calendar year. With the days of 2009 winding down, on Saturday Cardinal Puljic was in Rome...

Dec. 11, 2009 - In a short op-ed piece distributed this week, Sister Mary Ann Walsh, who heads the PR efforts for the US bishops' conference, set out to justify the American bishops' involvement in the debate over health-care reform. Instead I think she illustrates what has been wrong—in this...

Dec. 10, 2009 - The Heritage Foundation has released a legal analysis arguing that the health-care reform legislation backed by President Obama is unconstitutional, because it requires every American to carry health insurance. The question is not whether individuals should have health insurance. The question is...

Dec. 10, 2009 - His What Does the Prayer Really Say blog is always useful, but Father Z has outdone himself with a thoughtful answer to a question that is surely uppermost on the mind of most Catholics: "What rubrics to follow at Mass in case of gunfire?" Father Z's treatment of the question is...

Dec. 4, 2009 - Archbishop Kevin McDonald of Southwark, in England, has stepped down. Since he is only 62—13 years short of the normal retirement age for bishops—his resignation calls for an explanation. But none is forthcoming from Rome. The wording of the Vatican announcement is familiar: The...

Dec. 4, 2009 - Are you planning a Christmas party sometime in the next 3 weeks? If you are, and you're thinking of inviting me, I can save you the cost of a postage stamp. Thanks, but I won't be attending. This year I've made a small resolution: I'm not attending any Christmas...

Dec. 2, 2009 - What would happen, do you think, if one American bishop had challenged his brothers to admit their culpability for the sex-abuse scandal? Would the sky have fallen in, if one determined bishop had stood up at that June 2002 meeting in Dallas, and said in public that some of his colleagues were...

Dec. 2, 2009 - We're back in the back alleys. Remember the late Sen. Ted Kennedy's savage attack on Supreme Court nominee Robert Bork? Robert Bork's America is a land in which women would be forced into back-alley abortions, blacks would sit at segregated lunch counters, rogue police could...

Dec. 2, 2009 - Cardinal Tarcisio Bertone, the Vatican Secretary of State, celebrated his 75th birthday today. Canon law now requires him to submit his resignation to the Pope, although there is virtually no chance at all that the Holy Father will choose to accept that resignation anytime soon. Cardinal Bertone...

Dec. 1, 2009 - For anyone who has followed the sex-abuse scandal in the American Catholic Church, the report of the Murphy Commission on sexual abuse in the Dublin archdiocese tells a painfully familiar story. With a haunting sense of déjà vu, one reads about the innocent boys who were violated, the concerned...

Dec. 1, 2009 - Writing in the Wall Street Journal, Bret Stephens makes a very sensible practical point about research into climate change. Supply, as we know, creates its own demand. So for every additional billion in government-funded grants (or the tens of millions supplied by foundations like the Pew...

Dec. 1, 2009 - OK, I admit it. I was wrong. Contrary to my prediction, Patrick Kennedy did not launch another attack on Bishop Tobin yesterday. He says that his relationship with the Catholic Church is a private matter, and he doesn't want to talk about it. There things stand, as long as Kennedy can resist the...

Nov. 30, 2009 - Today the Vatican announced that Pope Benedict XVI met with "His Royal Imperial Highness Otto von Hapsburg, archduke of Austria." The Vatican protocol office thereby conferred upon the Austrian visitor a title that he himself had renounced. The heir to the storied Hapsburg dynasty, Otto...

Nov. 30, 2009 - If you've been following the public debate between Rep. Patrick Kennedy and Bishop Thomas Tobin, you should recognize the pattern by now: The Congressman tosses a rhetorical bomb, and the bishop responds. Then Kennedy lapses into silence, while his friends in the media carry the argument for him....

Nov. 25, 2009 - The many vocal critics of Bishop Thomas Tobin-- from Chris Matthews to the Boston Globe editorial page and beyond-- are complaining that (as the Globe put it)...

Nov. 25, 2009 - What's the worst thing a reasonable person could say about the way the Catholic Church treated Galileo? Let's not set the standards too high. Never mind whether or not the historical complaint against the Church is accurate. Let's only say that it must be plausible enough so that one could make...

Nov. 25, 2009 - 1. Read these few sentences: We are Orthodox, Catholic, and evangelical Christians who have united at this hour to reaffirm fundamental truths about justice and the common good, and to call upon our fellow citizens, believers and non-believers alike, to join us in defending them. These truths...

Nov. 24, 2009 - Why did Patrick Kennedy pick a fight with his bishop? Because that is what happened, you know. Bishop Thomas Tobin of Providence has refused to back down, but it was the Democratic congressman from Rhode Island who took the first rhetorical shot—and then twice loosed a new salvo just as...

Nov. 23, 2009 - Why did Pope Benedict meet with artists last Saturday? A Reuters account offers a partial explanation: After a number of spats between the Vatican and artists in recent years, including a controversy surrounding writer Dan Brown's Da Vinci Code, the latest overture to the artistic world is...

Nov. 19, 2009 - Over on The Catholic Thing, Father Jim Schall announces: Nine months of the Obama administration have prompted me to flee, not to New Zealand or Argentina, but rather to Blandings Castle. A very sensible way to beat a strategic retreat from a careworn world. Father Schall devotes his column to...

Nov. 19, 2009 - European leaders are meeting today to select a new president for the European Union. They will also choose an EU foreign minister. With the final ratification of the Lisbon Treaty, the 27 member-states of the EU are now formed into a single entity, with a population of nearly 500 million and a...

Nov. 18, 2009 - It's no picnic, living through that stage of life that is optimistically termed as "middle age." In my youth I could touch the rim on a regulation basketball court: not bad, for a guy my size. Now when I jump, if you time it just right you can slip a sheet of looseleaf paper under...

Nov. 18, 2009 - What makes Catholic bishops think that they are experts on health care? That question has been asked frequently in recent weeks, mostly by critics of the bishops' efforts to ensure that the health-care reform legislation will not include subsidies for abortion. That portion of the bishops'...

Nov. 17, 2009 - It's happened again. A priest has strayed from the path of celibacy, discovered love, decided to abandon his vocation, and announced that decision to a stunned congregation. This time it happened in Ireland, but the response was very similar to what we've often seen in the US: Following...

Nov. 17, 2009 - Listening to the 1st reading at Mass today, I found myself wondering how Eleazar would respond to the argument that although he might be personally opposed to eating pork, he shouldn't object if others enjoyed it. Something tells me Eleazar wouldn't buy...

Nov. 14, 2009 - .... why I'm a proud father....

Nov. 13, 2009 - Father Karl Clemens plans to be married on Saturday. No, he hasn't left the priesthood for a woman. He's 'marrying' another man, becoming the first Catholic priest to take that particular step away from sanity. "There will be Catholics who feel, because of their...

Nov. 12, 2009 - On the Commentary blog, Eduardo Peñlaver reports that he is uncomfortable with Bishop Tobin's public denunciation of Patrick Kennedy. Bishop Tobin's attitude towards being Catholic — accept teachings X, Y, and Z, or go to another institution that does not affirm them —...

Nov. 11, 2009 - Sister Anne Doyle, RSM, is stepping down after a 4-year term as head of Vocations Ireland. She recognizes that the number of religious vocations during those years has not been great-- certainly not in comparison with the numbers a generation ago. The big numbers are over and gone and maybe it...

Nov. 11, 2009 - Addressing a joint session of Congress to promote his health-care plans, President Obama promised that "no federal dollars will be used to fund abortions." If you think that promise was sincere, you might assume that Obama was grateful to the House of Representatives for passing the...

Nov. 10, 2009 - A New York Times report calls our attention to the campaign by Emmanuel Faye, a philosophy professor at the University of Paris, who wants the works of Martin Heidegger removed from the curriculum-- or, at a minimum, tagged with a warning label-- because of Heidegger's sympathy for Nazi...

Nov. 10, 2009 - Was it only last week that I commented on how the secular media tend to lag behind-- by one, two, or more news cycles-- in their coverage of events within the Catholic Church? And that's if they ever get the story right at all. My thanks to the Washington Post for providing a vivid...

Nov. 9, 2009 - By releasing the full text of Anglicanorum Coetibus, the Vatican has given us a much better understanding of Pope Benedict's historic effort to reach out to the Anglican communion. And the official...

Nov. 9, 2009 - The adoption of the Stupak amendment, as the result of tough bargaining on Capitol Hill over health-care reform proposals, was a significant victory for pro-life forces.* But let's keep things in perspective: it was a victory in one isolated battle, not in the whole campaign. There will be...

Nov. 6, 2009 - If France suddenly ceased to exist as an independent state, would that qualify as big news-- a story that belonged on the top of the headlines? Well in a sense that's what happened this week. With the final ratification of the Lisbon Treaty on November 3, France-- along with the other 26 nations...

Nov. 6, 2009 - On Capitol Hill yesterday a band of pro-life activists invaded the offices of Speaker Nancy Pelosi, tore up copies of the health-care reform bill, and generally made a commotion until they were arrested for disorderly conduct. What did they accomplish? Did they slow down progress toward the...

Nov. 4, 2009 - Yesterday was Election Day in many places across America. Although there were no contests in my own district, an election is always exciting to a political junkie like myself. This was certainly no exception. There were several high-profile contests. In Maine, pro-family voters reversed their...

Nov. 4, 2009 - With Tuesday's electoral contests out of the way, politicians in Washington are now free to focus exclusively on the health-care reform proposal. The big vote is coming this week-- Saturday, according to the latest information. Legislators, lobbyists, and commentators are all fixated on that...

Nov. 3, 2009 - Could I make a request to the Diocese of Bridgeport, Connecticut? Please, please: call off the lawyers. This week the US Supreme Court declined to hear an appeal from the Bridgeport diocese on a state court's ruling that called for the public release of documents showing how diocesan...

Nov. 3, 2009 - It's a frustrating business to watch the coverage of Catholic issues in the secular media. Every weekday we comb through the headlines, looking for new stories. More often than not we find old stories as well. This week, for example, we're noticing quite a few headline stories in the secular...

Nov. 3, 2009 - Back in September the Irish Catholic bishops encouraged the faithful to vote in favor of the Lisbon Treaty, waving aside pro-lifers' concerns by saying that the new charter of the European Union "does not undermine existing legal protections in Ireland for unborn...

Nov. 2, 2009 - Last week CWN posted a story about an article that had appeared in L'Osservatore Romano, warning against pagan and occult influences on the celebration of Halloween. Our own short summary of that article in the Vatican newspaper was reasonably accurate. Unfortunately, CWN also linked to a story...

Nov. 2, 2009 - So what happened in your church this past weekend? Was there an insert in the parish bulletin from the US bishops' conference, urging you to call your Congressman and encourage opposition to abortion funding in the health-care reform bill? Did the priest mention the matter? Was there any...

Oct. 30, 2009 - A coalition of Catholic and pro-life groups-- including Human Life International, the American Life League, and the new Bellarmine Veritas Ministry-- has joined in a call for the American bishops to reform the Catholic Campaign for Human Development (CCHD). The Bellarmine Veritas Ministry burst...

Oct. 29, 2009 - To the surprise of no one, priestly celibacy is emerging as the most contentious issue to resolve in connection with the Pope's invitation to Anglicans. Italian journalists report that it was questions about celibacy that delayed the release of the Pope's apostolic exhortation. The question...

Oct. 28, 2009 - If you read the statement carefully, you'll see that the Louisiana bishops called for a health-care reform package that respects the right to life. But most people don't read statements from the bishops carefully. Most people read about the statements, in newspaper stories with headlines like this...

Oct. 28, 2009 - After the Pope, the Secretary of State, and the prefect of the Congregation for the Doctrine of the Faith, the most influential man at the Vatican-- #4 on the overall list-- is the prefect of the Congregation for Bishops. That congregation supervises the selection of bishops for dioceses all...

Oct. 27, 2009 - The US Conference of Catholic Bishops has announced that it saw "mixed results" in a series of Senate finance committee votes on health-care reform. The votes everyone was watching involved funding for abortion. On that issue, the pro-life amendments were defeated. Richard Doerflinger,...

Oct. 26, 2009 - In April 2005, when Pope Benedict was elected to the Chair of Peter, many of his friends hoped (and his enemies feared) that he would use his new power, quickly and dramatically, to set a new course in Vatican affairs. They were wrong. Although he was known as a man with strong opinions and a...

Oct. 26, 2009 - Go Phillies! . ....

Oct. 26, 2009 - That Africa is a deeply troubled continent, few would deny; the evidence of poverty, disease, bloodshed, and repression is all too evident in all too many places. Rather than simply lamenting the suffering of Africa's peoples, the Synod of Bishops for Africa-- which concluded its discussions this...

Oct. 23, 2009 - An editorial in the Philadelphia Inquirer complains that by filing for bankruptcy, the Diocese of Wilmington, Delaware has stalled the progress of sex-abuse lawsuits against the Church. The paper argues that the diocese should have allowed the suits to continue, thereby bringing out all the...

Oct. 22, 2009 - Secular journalists, hearing the news about the Pope's dramatic invitation to Anglicans, immediately fastened on the question of celibacy. If married Anglican priests can be admitted to the Catholic priesthood, will the issue of priestly celibacy in the Roman Church be re-opened for...

Oct. 21, 2009 - There's a natural, healthy excitement in Church this week, caused by the Pope's bold move to welcome Anglicans into the Catholic fold. But after that first flush of excitement, let's step back just a bit and assess the likely outcome. Will there be millions of Anglicans battering down the...

Oct. 20, 2009 - In Northern Ireland, a Protestant cabinet minister has made some waves with his announcement that his conscience will not allow him to attend ceremonies in a Catholic church. His stand was assailed by Sinn Fein, the political party identified with Catholics (and in the past, with supporters...

Oct. 20, 2009 - With furrowed brow, Jeff Israely of Time magazine ponders the implications of the latest Vatican move: For Anglican leaders, the Vatican announcement is the latest minefield to manage in their ongoing effort to avoid a full-fledged schism within their 80-million-strong church, which...

Oct. 20, 2009 - If a judge gave me a choice between paying $432,000 and going to jail, he really wouldn't be giving me any choice at all. I don't have $432,000; I'd go to jail. Now I know what you're thinking. You're thinking: "If you'd just been charged with stealing $432,000, and you offered a...

Oct. 20, 2009 - With a single, bold stroke that caught nearly everyone by surprise, Pope Benedict XVI has eased the way for tradition-minded Anglicans who wish to enter the Catholic Church. [See the CWN headline story.] The apostolic constitution that was announced at the Vatican today will create a...

Oct. 19, 2009 - This could be big news. Or else it could be very very big news. Father Z rightly calls attention to a short notice in the Bolletino, alerting journalists to a press briefing that will take place on Tuesday, October 20, at 11. The participants will be Cardinal William Levada, the prefect of the...

Oct. 19, 2009 - Saturday's announcement that the Pope has appointed two new members to the Congregation for Bishops is worth unpacking. The two new members are Cardinal Antonio Canizares Llovera, the Spanish prefect of the Congregation for Divine Worship; and Archbishop Raymond Burke, the American head of the...

Oct. 19, 2009 - Writing in Time magazine, Amy Sullivan asks: "Will the Church Try to Block Health Reform?" The question is ironic, in light of the energy spent by Catholic officials-- especially at the US Conference for Catholic Bishops-- to promote the health-care reform package. Now it seems...

Oct. 16, 2009 - Longtime CWN correspondent Anto Akkara has released a new book on the valiant loyalty of Christians under persecution in India's Kandhamal region. His work, Shining Faith in Kandhamal, was introduced to the press in Mumbai on October 15, at a news conference chaired by Cardinal Varkey Vithayathil,...

Oct. 15, 2009 - It's easy to shirk responsibility. It can be habit-forming. More often than not there's a convenient excuse. Maybe someone else can do the job. Maybe nobody will notice if the job goes undone. Maybe things will turn out all right even if you do nothing. Shouldering the responsibility, on the...

Oct. 14, 2009 - A group that calls itself Catholics United for the Common Good is heaping fulsome praise on Maine's Senator Olympia Snowe for her "courageous" finance-committee vote to approve the health-care reform bill. Let's assume, for the sake of the argument, that this legislation is desirable....

Oct. 9, 2009 - On September 30, the Senate finance committee voted down amendments that would have eliminated abortion subsidies from the health-care reform plan. The very next day, the Catholic Health Association (CHA) issued two statements. "Thank you, Mr. President," was the headline on the...

Oct. 8, 2009 - Ordinarily, when you want to "clarify" a statement, you add an explanatory note. But earlier this week, when 5 prominent American prelates released a "clarification" of an earlier statement on relations between Catholics and Jews, they made the change by removing two sentences...

Oct. 7, 2009 - Two different London newspapers carried stories this week about a Vatican official who was cruising slowly through Rome's red-light district, and when police tried to stop his car he set off on a high-speed chase, causing a crash that injured three police officers before he was finally...

Oct. 6, 2009 - If you've ever spent autumn in New England, you know about the "leaf peepers"-- the tourists who flock to Vermont to enjoy the foliage in early October. But early October-- and specifically this day: October 6, the feast of St. Bruno-- bring different memories of Vermont for me. Back in...

Oct. 6, 2009 - By appointing Cardinal Peter Turkson as relator general of the current African Synod, Pope Benedict guaranteed that the prelate from Ghana would command worldwide attention. Sure enough, Cardinal Turkson is making reporters in Rome take notice. And none more so than America's leading...

Oct. 2, 2009 - President Obama has said that an acceptable health-care reform proposal should not require taxpayers to subsidize abortion. Agreed. The key question now is whether or not the proposal under discussion on Capitol Hill-- the Baucus plan-- actually does provide abortion coverage. Pro-life activists...

Oct. 2, 2009 - The AP story, which will run in hundreds of American newspapers and on thousands of internet sites, carries this headline: Pope meets new US envoy, praises Obama Go ahead: Read the whole story. Do you see where the Pope praised Obama? Neither do I. Vatican Radio has provided the full text...

Oct. 1, 2009 - With the revelation that Bishop Raymond Lahey faces prosecution on child-pornography charges, we have one more sad entry on the list of "dash-2 bishops"-- those prelates who have stepped down ahead of the usual retirement date, citing #401-2 of the Code of Canon Law, which allows...

Sep. 29, 2009 - Watching American religious developments from across the Atlantic, Irish commentator Niall O'Dowd notices the sharp rise in the number of Americans with no religious affiliations, and shows a special interest in the fact that Irish Catholics comprise the largest number of people leaving the church...

Sep. 28, 2009 - Today-- that's September 28, for the record-- I saw my first front-page reference to this year's Christmas shopping season. Can anyone beat that? Or perhaps, in keeping with the totally secular spirit of the thing, I should refer to the Xmas shopping season, since this phenomenon...

Sep. 25, 2009 - The US Senate's financial-services committee has scheduled votes for next Tuesday, September 29, on a series of proposed amendments that would eliminate abortion funding from the Baucus health-care proposal. This will be a critical test of President Obama's promise to advance legislation...

Sep. 24, 2009 - Thanks to Father Z for calling this odd coincidence to my attention: In January, a Swedish TV station broadcast a report that called worldwide attention to the extreme views of Bishop Richard Williamson. The report, based on an interview with the traditionalist prelate, just happened to air at...

Sep. 22, 2009 - Last Friday, when the papal schedule showed an evening private audience with Cardinal Angelo Bagnasco, the president of the Italian episcopal conference, I remarked that this might not be just a routine meeting. In light of the continuing controversy between the Italian bishops and the...

Sep. 21, 2009 - Writing for America magazine, Michael Sean Winters professes not to understand why Archbishop Raymond Burke is worried about abortion coverage in the health-care reform bill: According to Archbishop Burke, the bill "provides for the provision of abortion, so it's simply not...

Sep. 21, 2009 - Spam is strange stuff. It's obnoxious, certainly, and I'm all in favor of prosecuting anyone who is caught flooding our email in-boxes with the junk. Still I can't help but shake my head, sometimes, at the messages that somehow survive the winnowing process imposed by my industrial-strength spam...

Sep. 19, 2009 - Just a month ago, writing in this space, I expressed concern that the US Justice Department, under President Obama, was not likely to mount a vigorous case to support the Defense of Marriage Act against a court challenge from homosexual activists. It's not that the Justice Department would...

Sep. 18, 2009 - This morning at Mass, the Responsorial Psalm prompted me to reflect-- not for the first time-- on that intriguing phrase: "Blessed are the poor in spirit." Those last two words, "in spirit," give the Lord's words an extra dimension. Jesus is speaking about the virtue of...

Sep. 18, 2009 - It's just a small, unassuming item in today's list of papal audiences... This evening he is scheduled to receive in audience Cardinal Angelo Bagnasco, archbishop of Genoa, Italy, and president of the Italian Episcopal Conference. ...but wouldn't you like to be a fly on the wall when...

Sep. 14, 2009 - Last week, in response to President Obama's speech on health-care reform, Richard Doerflinger-- a veteran staff member for the US bishops' pro-life committee-- said: We especially welcome the President's commitment to exclude federal funding of abortion, and to maintain existing...

Sep. 11, 2009 - Newspaper are dying. Not just a few newspapers: the whole industry. As a former newspaper editor, I take no pleasure from making this announcement. But it's true. The news business has changed enormously in the past few decades, and newspapers haven't been able to adapt. I don't think they can....

Sep. 10, 2009 - In his Wednesday-night address to Congress, President Obama flatly denied that his preferred health-care reform proposal would provide government funding for abortions. Here are his words: One more misunderstanding I want to clear up - under our plan, no federal dollars will be used to fund...

Sep. 9, 2009 - American movie stars may fawn over liberal politicians, and contribute millions of dollars to Democratic candidates, but they've apparently met their match-- at least-- in the radical-chic habitués of the European film scene. Venezuelan President Hugo Chavez got a standing ovation as he...

Sep. 9, 2009 - The latest scandal in Boston has prompted many of us to think about what should-- and should not-- be said at a funeral. When I die, I don't want the homilist at my funeral saying nice things about me. Kind words will do me no good. I won't be there to hear them. My family and friends will be...

Sep. 8, 2009 - My Commentary article on the Kennedy funeral has drawn a huge outpouring of comments from readers, with the vast majority applauding the piece. Almost invariably, those who criticized the piece argued that it is wrong to deny a Catholic funeral to any member of the faithful. But in the very...

Sep. 7, 2009 - Pope Benedict has added a useful new term to the Catholic lexicon: "self-secularization." It's a problem when society lurches toward secularism, and begins to fear any public expression of religious faith. But it's an even greater problem when Church leaders, too, begin to...

Sep. 4, 2009 - John Allen, the leading Vatican-watcher in the English-speaking world, offers some perceptive comments on the sensational public dispute centering on the editor of the newspaper published by the Italian bishops' conference. It's more than a matter of mudslinging, he argues; it's a sign...

Sep. 4, 2009 - Responding to my Commentary article on the Kennedy funeral, reader Elizabeth Rhode Martin writes: This is a wonderful article,very thorough, and I agree completely with your observations However, my heart is wringing it's hands, if such were possible, because we have two grown...

Sep. 3, 2009 - A week after the death of Ted Kennedy, the relevant question is not whether the Massachusetts Senator deserved a Catholic funeral, but whether he deserved a ceremony of public acclamation so grand and sweeping that it might, to the untutored observer, have seemed more like an informal...

Aug. 21, 2009 - Just over 20 years ago, I took over as the editor of an archdiocesan newspaper that had, I'm afraid, acquired a reputation as a sleepy house organ. My short tenure there was very controversial; it's an understatement to say that not everyone liked my approach. But people did pay attention to the...

Aug. 20, 2009 - Writing for Inside Catholic, Arlene Oost-Zimmer and Jeffrey Tucker offer "Fourteen Easy Ways to Improve the Liturgy." Their goals are to encourage reverence, avoid distractions, and recover the beauty of the Catholic liturgical tradition. Of their 14 suggestions, I would...

Aug. 18, 2009 - Let's imagine that you've been charged with a serious crime. You hire a good lawyer and prepare to mount a vigorous defense. You're innocent, naturally, and you plan to prove it. Then, just before the trial begins, you hear that your lawyer has told colleagues that people like you...

Aug. 17, 2009 - From Mumbai, India, reader Alex Kannattumadom writes: We acknowledge and appreciate the efforts you put up for a good cause. It is high time you look beyond your own territories to see, especially, the Church in India. She is going through a very precarious situation. You see the media headlines:...

Aug. 17, 2009 - Father Michael Place-- once an adviser to the late Cardinal Joseph Bernardin, later the head of the Catholic Health Association-- explains his support for health-care reform in an article for America magazine. There are hurdles, he concedes, on the route to reform. For instance: There is a...

Aug. 14, 2009 - Reader Otto S. of Los Altos, California, writes to raise, in succinct form, a question that many readers have asked: The web site of Catholic Charities USA refutes all reports about CCUSA supporting any health care plan which would include abortion, euthanasia, etc…. What's the truth? As...

Aug. 14, 2009 - The Vatican newspaper, L'Osservatore Romano, has come in for some richly deserved criticism in recent months, publishing articles that have ranged from the inane (tributes to Michael Jackson and Easy Rider) to the damaging (a claim that Barack Obama is not pro-abortion). Still let's give...

Aug. 6, 2009 - The mainstream American media is shocked-- shocked!-- to learn that the Vatican has questions about the doctrinal orthodoxy and religious practice prevalent among some women's religious orders. Wait a minute. We're reading this story in early August. Didn't we read the same story in...

Aug. 4, 2009 - The following information-- which is not my own work, but the work of astute friends in Washington, DC-- provides all you need to know about the Obama White House plans regarding abortion and health-care reform: From the latest polls: 51% of Americans self-identify as pro-life (Gallup Poll,...

Aug. 4, 2009 - Live Action, a bold and imaginative pro-life group, has produced several videos that expose the underside of Planned Parenthood. Posing as a teenage girl, a Live Action volunteer tells a Planned Parenthood counselor that she has been impregnated by her adult boyfriend, and doesn't want to get him...

Aug. 3, 2009 - Writing in the Wall Street Journal, Princeton's Robert George alerts us to the danger that the US Supreme Court could leap into the political debate on legal recognition of same-sex marriage. There is, unfortunately, a precedent for that sort of judicial activism: the Court's infamous Roe v. Wade...

Jul. 31, 2009 - When the Pope sneezes, the professional Vatican-watchers in Rome jump to attention. They ask themselves: Does the Holy Father have a cold? Is his health slipping? Should we dust off those speculative stories about the prelates most likely to be his successor? When an 82-year-old man slips...

Jul. 30, 2009 - How much do you know about the June coup in Honduras? Well, the first thing you should know is that it wasn't really a coup. President Manuel Zelaya was removed from office legally, by the country's attorney general, acting on an order from the nation's highest court. The president's arrest...

Jul. 30, 2009 - In Worcester, Massachusetts-- a city close to the quiet little town where I live-- a ghoulish crime has drawn national attention. A young woman with a troubled past was found dead: an apparent murder victim. She had been 8 months pregnant, and the child had been cut out of her womb--...

Jul. 29, 2009 - Earlier this month, after several weeks of heated debate and background maneuvering within the Vatican, L'Osservatore Romano published a statement from the Congregation for the Doctrine of the Faith (CDF), reaffirming the Church's absolute prohibition on direct abortion, and confirming that...

Jul. 28, 2009 - Dr. Francis Collins has been nominated by President Obama to become director of the National Institutes of Health. His credentials are strong, admits Sam Harris in a New York Times op-ed, but there's still a problem with the Collins nomination: He's a Christian. The problem, observes...

Jul. 22, 2009 - Why is Caritas in Veritate ("Charity in Truth"), Pope Benedict XVI's new encyclical on the world economy and authentic human development, so poorly written? Thus did Peter Steinfels open his analysis for the New York Times. Steinfels continued: The matter is all the more confounding...

Jul. 17, 2009 - My mother, Mary Lawler, died very peacefully this morning. She had lived a long and full life (she was 93); she was strengthened by the sacraments; she had time during her short final illness to say goodbye to all of her 6 children. Thanks to all the readers who have been praying for Mom and for...

Jul. 14, 2009 - After President Obama's quick visit to the Vatican, the standard analysis, conveyed in different ways by dozens of commentators, was that the Holy See seemed friendlier to the president than the American bishops. John Allen, America's leading Vaticanologist, put it this way: First,...

Jul. 2, 2009 - About this time each year, Vatican-watchers begin speculating as to whether or not the Pope will make a series of personnel changes at the Vatican before he begins his summer vacation. Sometimes there is a spate of announcements; sometimes not. If the changes don't come soon, there will be another...

Jul. 2, 2009 - When I was a teenager, attending a high school staffed by the Christian Brothers of Ireland, we laughed when we said that the "ICB" stood for "International Child Beaters." Sure, we were all acquainted with "the strap" and "the stick." Discipline was...

Jul. 2, 2009 - Because of an error in translation, the original version of yesterday's CWN news story about the resignation of Bishop Francisco Barbosa da Silveira of Minas, Uruguay, contained a factual error. The story has been corrected, and the version that appears on our news page now is...

Jun. 30, 2009 - Nathaniel Turner had a short, painful life. His parents are divorced, and while they both live in Massachusetts, Nathaniel spent most of his young life with a grandmother in Alabama. But he was staying with his father-- a man with a record of criminal violence-- when he was brought to the...

Jun. 25, 2009 - If you're drowning, and someone throws you a rope, you're not likely to spend much time worrying about where the rope was manufactured. You grab the rope, and cling to it gratefully. Someone in desperate need is not in a position to question a benefactor. But when the need is no longer so...

Jun. 8, 2009 - In February, Bishop William Morris of Toowomba, in Australia, announced that he had no intention of backing off his contention that the Catholic Church should re-open discussion about the possibility of ordaining women as priests. He would "continue to fight for what I believe is the...

Jun. 2, 2009 - Every death is a tragedy. A violent death compounds tragedy with brutal injustice. And a bloody killing inside a church is an abomination. Sane Christians reacted to the murder of Dr. George Tiller with horror. We deplore the killing; we condemn it; we recoil from it. We pray for God's...

Jun. 2, 2009 - Krakow's Cardinal Stanislaw Dziwisz, the longtime secretary to the Pope John Paul II, has offered an explanation for his refusal to burn the personal papers of the late Pontiff. If the reports are accurate, the cardinal wants us to keep in mind that in a previous case, a Pope's aide was...

May. 29, 2009 - Let's just imagine that you're the Pope. For months now you've been working on an encyclical about Catholic social teaching. The expected publication date has been pushed back several times; evidently you haven't been happy with the early drafts. Just when the project finally seemed near...

May. 27, 2009 - [In his commencement address at Notre Dame, President Obama suggested that advocates and opponents of abortion should find common ground in a campaign to prevent unwanted pregnancies. Although he did not flesh out that suggestion, he clearly intended to suggest more aggressive promotion of...

May. 22, 2009 - Gian Maria Vian, the outspoken new editor of L'Osservatore Romano, justifies his assertion that President Obama is not pro-abortion by asserting that "the President said that the approval of the new law on abortion is not a priority of his administration." The new law on abortion?...

May. 22, 2009 - Dozens of readers have responded to my Commentary piece, "Is Catholic Social Teaching Inherently Liberal?" With thanks to all those who have joined in the conversation, and apologies that I cannot respond to every comment, let me offer a sampling: Ken Hilb of Hammond, Indiana,...

May. 20, 2009 - Now that the incident is behind us, let me make a confession: I wasn't at all surprised when Notre Dame announced that President Obama would be the commencement speaker, and receive an honorary degree. Shocked, yes. Appalled, definitely. Perhaps "scandalized" would not be too strong a word....

May. 15, 2009 - Earlier in this thread I argued that the pro-life movement should be more critical of the "uncertain allies" who seek the support of pro-lifers during campaign years, but do little or nothing to advance the cause once they are in office. From that general axiom I think it is easy...

May. 15, 2009 - During the Pope's visit to Jerusalem, the Askenazic Chief Rabbi Yona Metzger announced to reporters that, in answer to his (the rabbi's) request, he (the Pope) had promised that the Catholic Church would "cease all missionary activity among Jews." This, the rabbi told reporters,...

May. 15, 2009 - Enough! During this past week, as Pope Benedict XVI has carried out his "pilgrimage of peace" to the Holy Land, we have witnessed an unseemly torrent of criticism directed against the Holy Father, primarily because of what he did not say during his visit to Yad Vashem. Like any public...

May. 14, 2009 - In a speech that he delivered in Washington last month, drawing kudos from many liberal Catholic analysts, Father John Langan of Georgetown argued that American Church leaders should engage the Obama White House on a broad range of issues, rather than allowing their relationship to deteriorate...

May. 8, 2009 - Jeff Mirus has argued persuasively, in the last two posts of this string, that some consolidation would be beneficial to the American pro-life movement. Nearly every political activist in the American pro-life movement would agree, I suspect-- with one very important caveat. Most activists would...

May. 8, 2009 - As I opened up a hive yesterday, I had a burst of understanding as to why I take so much satisfaction from beekeeping. It's not just the honey-- much as I love it. It's about life. We've had plenty of pets since we moved to our rural home: dogs and cats and rabbits and chickens and the...

Apr. 29, 2009 - Jeff Mirus has already commented on the absolutely critical role that Catholic bishops play in the American pro-life movement, and since his thoughts on that issue closely match mine, let me jump forward to the next topic I was planning to raise on this string: the importance of forcing...

Apr. 27, 2009 - Today's story about the Pregnant Woman Support Act reminds me of the time when Leila realized she was pregnant with our 4th child. I'd just started a new job, and we'd moved to a new home in a new state. (For a while Leila had thought that the stress of the move, combined with the care of...

Apr. 24, 2009 - Knowing that I cannot resist the lure of a good argument, Jeff Mirus has challenged me to provide some support for my claim that the American pro-life movement has suffered from too many Lost Opportunities. I'm happy to oblige. But first let me clarify just a few important points. In...

Apr. 21, 2009 - Today we received a report from a reliable source, and although we haven't been able to confirm the report, it's so important that I want to pass it along. The report is: Father John Jenkins, the president of Notre Dame, is in Washington today for an unannounced meeting at the White...

Apr. 21, 2009 - This week I'm in Virginia, visiting family and friends, enjoying my own bit of Eastertide relaxation. In a friend's cabin on the shore of the Shenandoah River, I've been renewing an old acquaintance with the histories of the Civil War-- in which so many memorable battles were...

Apr. 14, 2009 - Unchastened by his participation in a spectacle that drew him a public rebuke from Archbishop Raymond Burke, pro-life activist Randall Terry is now picking a fight with Bishop John D'Arcy of Fort Wayne-South Bend, Indiana. There's something very seriously wrong with Terry's choice of targets....

Apr. 7, 2009 - When Holy Week arrives, I always have the same feeling. "Wait, wait!" I want to say. "I'm not ready yet." Maybe all Catholics have the same experience. Just after Ash Wednesday, it seems to me that Lent stretches out into the future forever. I live a comfortable life, and when...

Mar. 31, 2009 - In the Code of Canon Law, #916 obligates the faithful to determine for themselves whether they are prepared to receive Communion (that is, in a state of grace), and act accordingly. Archbishop Donald Wuerl of Washington has cited Canon 916 to explain why he will not deny the Eucharist to a...

Mar. 31, 2009 - It's big news. It's in the headlines. It's a hot topic. It's a major revelation. Or is it? In correspondence recently unearthed as the result of a court order, Father Gerald Fitzgerald, the founder of the Servants of the Paraclete, offers his opinion that priests who abuse children should...

Mar. 26, 2009 - "Indulgences-- a rite in the Roman Catholic Church that harkens back to the Middle Ages and the Reformation-- are making a return." That's the teaser for a news story that appeared earlier this week in the Minnesota Star Tribune. The article itself is so thoroughly ridden with...

Mar. 26, 2009 - If you spend a good deal of time on the internet, browsing Catholic blogs and news sites, you might have noticed a story that was prominently featured elsewhere yesterday, and completely ignored on our site. It wasn't an oversight. The story involved a press conference in Washington...

Mar. 25, 2009 - Two weeks ago the world's opinion-makers were smug and secure in their belief that the best way to fight AIDS is by distributing condoms. It was as established tenet of secular belief: a matter of dogma. So naturally, when Pope Benedict had the temerity to question that dogma, the...

Mar. 20, 2009 - Every week one Commentary essay sparks the greatest number of messages from our readers. This week it was my piece, "The Mounting Campaign to Silence the Pope." I was pleased to note that most readers (but certainly not all) agreed with the main thrust of my argument, and many...

Mar. 20, 2009 - The fashionable world "knows" that the Pope is wrong about AIDS and condoms. Pundits assure us, again and again, that the Pope is simply, flat-out wrong about the facts. Condoms do prevent the spread of AIDS, they tell us; it's an established scientific fact. Curious, isn't it, that the...

Mar. 19, 2009 - The lords of the mass media are spouting their outrage at the Pope—again. This time the Pontiff's alleged offense is his failure to believe that condoms provide the world's best hope against the AIDS epidemic. Pope Benedict dared to voice a few simple truths—that chastity is foolproof, and...

Mar. 19, 2009 - The precepts of the Church remind us that Catholics have a moral obligation to "contribute to the support of the Church." The Catechism of the Catholic Church (2043), in affirming this precept, cites #222 of the Code of Canon Law, which explains that the faithful must offer that...

Mar. 17, 2009 - Everybody's Irish on St. Patrick's Day. I'm equally Irish the other 364 days of the year. My mother's family (Collins) is Irish to the core. My father's family is also Irish, with just enough German ancestors tossed in to make things interesting. There's no need to put an "O" in...

Mar. 13, 2009 - For this week's Mailbag, I'm taking just a representative sampling of the messages we received in response to my Commentary essay, Why would a Catholic agency ask for involvement with the abortion industry? Elaine Suhre wrote: This sickens me. This past election has shown me how weak many of the...

Mar. 13, 2009 - In his letter to the world's bishops the decision to lift the excommunication of four SSPX bishops, Pope Benedict makes it abundantly clear that he does not intend to renounce the teachings of the Second Vatican Council. This should be no surprise; the Holy Father has been as clear in...

Mar. 4, 2009 - Why is a Catholic health-care agency actively seeking involvement in a program that would involve abortion referrals? Caritas Christi, the health-care arm of the Boston archdiocese, is assuring the public that Catholic hospitals would not perform abortions, nor even make abortion referrals....

Mar. 2, 2009 - Today CWN reports that President Obama is proposing to rescind the Bush administration's "conscience clause" for health care workers. The conscience clause, established by an executive order last December, protected those doctors, nurses, and others who might refuse to be involved...

Feb. 27, 2009 - On Monday the Catholic News Agency reported that an important new policy statement on the future of the Legionaries of Christ would be issued the next day "or Wednesday at the latest." It's Friday now, and night has already fallen at the Legion headquarters in Rome. Still no...

Feb. 24, 2009 - Every day there's more bad news. There's good news, too. But nobody complains about reading the good news. On a fairly regular basis, I receive complaints that Catholic World News carries too many negative stories. As I glance over today's CWN headlines, and see a half-dozen different...

Feb. 23, 2009 - Last week in my Commentary essay, "The crucial test for the pontificate of Benedict XVI," I commented on the controversial appointment of an auxiliary bishop of Linz, Austria, and reported: "Father Wagner had asked the Pope to withdraw his nomination. And the Pope had...

Feb. 20, 2009 - It's Friday, and time for another round of comments from CWN readers. All of the comments below are in reply to my Commentary essay, "The Crucial Test for the Pontificate of Benedict XVI." Daniel Kintz writes: Your negativity is unfortunate. Like the media, you are choosing to...

Feb. 20, 2009 - If you're old enough to remember the early years of the Reagan Administration, these names might ring some bells: Clark, Allen, Casey, Haig, Walters, Bennett, Pauken, Higgins, Buckley, Shakespeare, Donovan, Rowny, Buchanan. What did they have in common? They were all close to Reagan: in key...

Feb. 19, 2009 - Did you see the photo of Nancy Pelosi with Pope Benedict XVI during her visit to the Vatican yesterday? No, you didn't. There was no photo, because there was no photographer on hand when they met. The Speaker of the House went to Rome hoping for a photo op. A smiling picture of herself...

Feb. 18, 2009 - A few weeks ago, as I sent out the day's CWN headlines, I commented that some enterprising publisher should collect the Pope's weekly reflections and publish them in book form. I was thinking specifically of Pope Benedict's series of weekly talks, delivered at his Wednesday public audiences, on...

Feb. 17, 2009 - Years from now, I feel certain, Church historians will look back upon the early months of 2009 as the crucial test of this pontificate. Four years after he assumed the throne of St. Peter, Pope Benedict has run into a solid wall of resistance to his pastoral plans. That resistance is evident not...

Feb. 11, 2009 - For official purposes, The Faithful Departed was published one year ago today. After a year, and now into its second printing, I'm happy to report that my book is still selling well, still having an impact. In one of the earliest reviews (appearing even before the official publication date), the...

Feb. 9, 2009 - First Bishop Wiliamson caused scandal by questioning the severity of the Holocaust. Now a leading German prelate, in his haste to condemn Williamson's statement, has scandalized me. Archbishop Robert Zollitsch told Der Spiegel that Bishop Williamson is "impossible and irresponsible."...

Feb. 6, 2009 - Each week we receive scores of messages from readers, responding to items on the Catholic Culture site. In many (but not all) cases these readers give permission for us to reproduce their messages. In many cases our readers have very useful insights; in others they raise questions that...

Feb. 4, 2009 - On January 26, the Holy Father lifted the excommunications of four traditionalist bishops. On February 4, the Vatican issued an explanatory statement. A few simple observations: You don't have to be a public-relations genius to realize that the explanation should have...

Feb. 3, 2009 - What you and I think of the late Father Marcial Maciel Degollado matters not one whit to the man himself. He has already answered to a higher authority. But the reputation of Father Maciel is a matter of acute interest to the clerics who surrounded him during his years as leader of the...

Jan. 29, 2009 - When President Obama ended the "Mexico City policy" he cleared the way for the use of American taxpayers' dollars to promote and subsidize abortion in other countries. The President took that action by himself, by means of an executive order. However, Congress had an opportunity...

Jan. 28, 2009 - Whether or not you have seen the CWN headline coverage of the powerful homily delivered by Bishop Robert Hermann at the pro-life Mass in St. Louis, I urge you to read the entire text. (Only a portion of the homily is available on the web site of the St. Louis archdiocese, but somehow Judie...

Jan. 22, 2009 - If the reports from Rome are accurate, within the next week Pope Benedict will lift the excommunication of the bishops who lead the traditionalist Society of St. Pius X. That would welcome news, promising a long-awaited resolution of a rift within the Church. By lifting the decree of...

Jan. 22, 2009 - Like Jeff, I have been taken aback by the readers-- relatively few in number, I'm happy to say-- who have written to protest our campaign of prayer for President Obama. We can all find ourselves making excuses for our failure to pray as much as we should (I'm busy, I'm tired, I'll do it later,...

Jan. 20, 2009 - Make no mistake: I am not happy that Barack Obama is our President. Still on this Inauguration Day-- as on every Inauguration Day-- I am proud to be an American. Although I have profound differences with President Obama on matters of policy, I cannot deny that he is a fine orator, and the...

Jan. 19, 2009 - "In terms of religious outreach, [the Obama White House] will be as inclusive as anything you've ever seen," one observer tells the Washington Post, in the course of an article on the president-elect's religious background. Inclusiveness is not just a policy for Obama; it's a...

Jan. 16, 2009 - For 500 years the Church MIlitant has worked, prayed, and suffered in the effort to draw Anglican clerics back into full communion with the Catholic Church. Now scores of Anglican priests, realizing that they can no longer recognize the Church of Christ in the contemporary Church of England,...

Jan. 13, 2009 - The February issue of First Things has just arrived in my mailbox, reminding me to say another quick prayer for the repose of the soul of the magazine's founder and guiding light, Father Richard John Neuhaus. In his reflections on the life of this great man, Father George Rutler...

Jan. 9, 2009 - In Dignitatis Personae (35), the Congregation for the Doctrine of the Faith addresses the vexing moral question of how the faithful should respond to the fact-- and unfortunately it is a fact-- that some useful medicines are manufactured from tissues derived from aborted babies. The Vatican...

Jan. 7, 2009 - What sort of episcopal appointments can we expect in 2009? Ordinarily we don't indulge in forecasting at CWN. Where Vatican decisions are concerned, the old adage usually holds true: "Those who know don't tell, and those who tell don't know." But without attempting to predict...

Jan. 6, 2009 - By ordinary reckoning today, January 6, is the feast of the Epiphany. In the US the celebration has been transferred to the closest Sunday-- for this year, last Sunday, January 4. The feast is the same, of course, but the celebration is just a bit different. There are-- remember? I...

Jan. 2, 2009 - London's Daily Mail reports that a prominent Benedictine abbot, Dom Hugh Gilbert, has declined the Pope's invitation to become the next Archbishop of Westminster, succeeding Cardinal Cormac Murphy-O'Connor as the leading prelate in the English Catholic Church. According to Daily Mail...

Jan. 2, 2009 - The cultural gap widens. New Year's Day has come and gone, and now the stores are putting up their Valentine's Day displays. The arbiters of secular culture have already forgotten Christmas. Yet we Christians are still celebrating the Lord's birth. Aren't we? What are you doing...

Jan. 2, 2009 - Anthony Esolen, whose work is always worth reading, outdoes himself with a piece entitled "A Church of Memory," appearing now on the Inside Catholic blog. Esolen explains how a society, and a Church, suffers when it fails to pass down its cultural heritage: We call it...

Dec. 30, 2008 - Today the Vatican announced that Pope Benedict has appointed 14 new consultants to the Congregation for the Clergy. Four of those appointed-- including the one layman, psychiatrist Richard Fitzgibbon-- are associated with Opus Dei. That can't be a coincidence. Opus Dei is rightly known for...

Dec. 26, 2008 - Today-- December 26-- is the day when you see the definitive break between two cultures: one guided by Christianity, the other by consumerism. Up until Christmas Day, the shopping malls and the TV networks lay their claims to the Christmas spirit, and if you ignore some tasteless...

Dec. 23, 2008 - Shortly after the US presidential elections I wrote a column in this space lamenting the failure of Catholic Americans to join in a strong political bloc supporting a culture of life. Many readers responded enthusiastically to that column, and especially to these words: To repair the damage,...

Dec. 18, 2008 - Several CWN readers have written to protest an inconsistency in our Analysis piece on 'Emergency Contraception and the Betrayal of Catholic Principles in Boston.' That article criticized both NARAL and the Boston Globe for basing a story on the work of a "researcher" who posed as a...

Dec. 18, 2008 - This morning I saw the umpteenth front-page picture of Paulson and Bernanke looking very serious, and suddenly I realize what it reminded me of. Are you familiar with "Guys in the Kitchen Night?" The general idea is that sorority sisters all invite their boyfriends to dinner, and...

Dec. 16, 2008 - Would you like to pray the Liturgy of the Hours, but you're confused by all the options for the day's prayers? There may be a solution at hand. Do you have a friend who spends all his time with his iPod, and you wish he'd spend more time at prayer? There may be a solution at hand. An Italian...

Dec. 16, 2008 - What is it about shoes? Is there some hidden psychological nexus between footwear and anti-American sentiment? Nikita Khrushchev pounded the table with his shoe. Now Muntadhar al Zeidi has hurled his shoes at President Bush-- and thereby, in the words of one admirer, "expressed the...

Dec. 15, 2008 - Having been out of touch unexpectedly for a few days, I think I owe you all an explanation. And boy, do I have an explanation! Let me tell you about my weekend. It began early: at about 5 Friday morning, when I fell down the stairs. This was not just a little slip-and-slide. It was a...

Dec. 10, 2008 - The new prefect of the Congregation for Divine Worship, Cardinal Antonio Canizares, is widely known as "the little Ratzinger." How did he acquire that nickname? Vatican-watcher Paolo Rodari (as relayed by Father Z) tells us: The nickname "little Ratzinger" was born...

Dec. 5, 2008 - During the years of the Clinton presidency, US foreign-policy officials were frequently at odds with the Vatican, and the battles were sometimes brutal. Writing on The Catholic Thing, Austin Ruse recalls the memorable battles over the Cairo conference and the gratuitous slaps at the Holy...

Dec. 5, 2008 - Back in early November, when I wrote a Commentary column on the election results, I was deluged with reader's comments, and couldn't possibly respond to everyone. I mentioned that yesterday, when I wrote a follow-up Commentary piece. Guess what happened? I'm both delighted and embarrassed...

Dec. 4, 2008 - Years ago, when Yugoslavia was still a single country, a veteran religious-affairs correspondent in Europe warned me to keep an eye on Kosovo. At the time I had never heard of the province, but I did a bit of research, and became acquainted with the long history of religious conflict in that...

Dec. 4, 2008 - Nearly a month ago, immediately after the US presidential elections, I wrote a column in this space lamenting the failure of Catholic voters to unite in opposition to the "culture of death." That column--What's wrong with Catholic voters? What's wrong with Catholics?"--drew more responses from...

Dec. 1, 2008 - In Brisbane, Australia, Archbishop John Bathersby is nearing a showdown with a dissident parish community. What are the facts? The Australian offers one version: Church liberals believe the Vatican is under pressure to close St Mary's by members of the ultra-conservative Opus Dei grouping, which...

Nov. 25, 2008 - The American Papist blog, which is always worth checking, notes the Pew Forum report on the under-reporting of religious affairs during the presidential campaign. "No kidding," The Papist drily observes. Then, noticing how little attention was paid (outside the Catholic...

Nov. 24, 2008 - President-elect Obama has given his unequivocal support to the Freedom of Choice Act (FOCA), and with strong Democratic majorities in both houses of Congress, this bill-- easily the most extreme pro-abortion proposal ever considered in Washington-- could soon be barreling down the...

Nov. 20, 2008 - The California supreme court, which unilaterally amended the state's constitution by inventing a "right" to same-sex marriage, has now agreed to decide whether the people of California can amend the constitution, following the legally prescribed procedure, to undo the court's...

Nov. 19, 2008 - Another medical miracle has taken place, thanks to stem-cell research. Doctors in Spain report the successful transplant of a tailor-made trachea. The organ came from a donor, but was treated with stem cells taken from the woman who received it. Thanks to that treatment, the surgeon...

Nov. 17, 2008 - St. Mary's church in Greenville, South Carolina, is a model Catholic parish, with an outstanding young pastor. The liturgy is beautiful and reverent; the religious instruction is meticulous and orthodox; the lay people are numerous and active. There is a busy school (run by the Nashville...

Nov. 17, 2008 - A tabernacle has been stolen from a church in Hialeah, Florida. That story is frightening, particularly when one considers the possible motives of those responsible for the theft. Archbishop John Favalora is right to ask the faithful to pray for the return of the Blessed Sacrament, and we...

Nov. 14, 2008 - Writing on his blog as he traveled home from the US bishops' conference, Bishop Robert Lynch reported that he and most other American bishops do not think it is proper to deny the Eucharist to a pro-abortion politician (although the bishop, tellingly, uses the politicians' own preferred term,...

Nov. 12, 2008 - Fifty years ago today James Michael Curley died, and the curtain fell on one of the most fascinating lives in American political history. For all his faults Curley-- who was Mayor of Boston, US Representative, and Governor of Massachusetts during his long checkered career-- was the...

Nov. 5, 2008 - Yesterday, according to the exit polls, between 53 and 54% of American Catholic voters cast their ballots for Barack Obama, despite the Democratic candidate's enthusiastic support for unrestricted legal abortion. Nationwide, Protestant voters supported John McCain, by a solid 54- 45% margin....

Oct. 31, 2008 - In a a fine column that appears this week in the archdiocesan newspaper, The Catholic Review, Archbishop Edwin O'Brien of Baltimore has joined dozens of other American bishops in affirming that the protection of innocent human life is the paramount political issue of our time. For that...

Oct. 29, 2008 - Is it reasonable to think that in one American diocese it would be morally justifiable for a voter to cast his ballot for Barack Obama in this year's presidential election, but for a Catholic voter in another diocese the same vote would be sinful? Is it possible that the moral principles...

Oct. 29, 2008 - Bishop Rene Gracida has written in response to my Commentary article, When Bishops Disagree, and given permission to reproduce these comments: Phil, I would like to offer a few of observations to complement your article. First, while it is true that each Ordinary is the teacher on faith and...

Oct. 27, 2008 - Tom Szyszkiewicz, a fine Catholic journalist who wrote for me frequently when I edited Catholic World Report, has an interesting piece in Business Week, on the work of Geoffrey Boisi and the National Leadership Roundtable on Church Management (NLRCM)-- a group of corporate executives who...

Oct. 24, 2008 - A Spanish-language Catholic blog, La Buhardilla de Jeronimo, reports a hot rumor around Rome: that the Pope will soon raise the normative retirement age for bishops from 75 to 78. (Hat tip to Rorate Caeli for bringing this to our attention.) There are always rumors floating around the...

Oct. 21, 2008 - The Catholic Family and Human Rights Institute has joined with other pro-life groups in the US and abroad in a petition to the UN, calling for protection for the unborn. The petition asks the UN member-states to interpret the Universal Declaration of Human Rights as conferring the right to life on...

Oct. 16, 2008 - Are you suffering from anxiety gridlock? Don't know which things you should be worrying about the most? Here's some good news. Remember the concerns about the melting of the polar ice cap, which was cited as evidence of runaway global warming? Right now there's 28.7% more ice in...

Oct. 16, 2008 - Hard to believe, isn't it, that on this date in 1978 most Catholic Americans-- no, make that virtually all of us-- woke up in the morning completely unfamiliar with the name "Wojtyla." We had barely learned the name "Luciani," and fully expected to hear another Italian...

Oct. 15, 2008 - On this feast of St. Teresa of Avila, I find myself thinking about the great mystics and their ability-- or should I say their willingness?-- to float away on the sea of God's love. God's love is like an ocean, not only because it is immeasurably deep but also because it is infinitely...

Oct. 15, 2008 - A long-awaited "clarification" of the motu proprio Summorum Pontificum will be released in January 2009, according to a blog report. Pontifex, an Italian Catholic news site, reports that the clarification will be signed by Pope Benedict in December and released early in the new...

Oct. 11, 2008 - Jeff's Commentary article on whether Shakespeare was a Catholic put me in a speculative frame of mind. We don't know for sure whether Shakespeare was Catholic-- although it's an interesting debate. But we do know that he wasn't a martyr. We do know with certainty, as a matter of...

Oct. 10, 2008 - This month the Synod of Bishops is discussing the Word of God. Notice: not just the Scriptures, but the Word of God. The distinction is critical to understanding the Catholic approach to the Bible. When Protestants say that the Bible is the Word of God, Catholics readily agree. But if you...

Oct. 7, 2008 - Yesterday's appearance by Rabbi Shear-Yashuv Cohen before the Synod of Bishops was an unprecedented event: that assembly had never before invited a Jewish leader. So it's unfortunate that most news coverage of the Israeli rabbi's talk centered on his public opposition to the beatification of...

Oct. 6, 2008 - Although it happened back in April, the decision by the rector of the National Shrine to cancel my appearance at a book-signing, and then to pull my book, The Faithful Departed, off the bookstore shelves, is just now stirring controversy. First the Washington Times carried a story, then National...

Oct. 6, 2008 - The US economy is in crisis because the real-estate market is crashing. But why is the real-estate market crashing? One major factor-- among many, to be sure-- is abortion. How's that, you ask? It's a simple matter of supply and demand. In the first decade following Roe v. Wade,...

Oct. 3, 2008 - As a journalist, ordinarily I don't like to ignore the facts. Sometimes the news is disconcerting, even depressing. But I generally believe in airing the facts, however sad they may be, and trusting in Providence that the truth will prevail, and the truth is on our side. There are exceptions,...

Oct. 2, 2008 - Just a couple of days ago I pointed out that the Ignatius Press site listed Caritatis Veritate, the 3rd encyclical of Pope Benedict XVI, as "available September 2008." But September was ending, and the long-awaited encyclical still wasn't available. Things have changed. The...

Sep. 30, 2008 - Ignatius Press, the longtime publisher of Cardinal Ratzinger's works, has been taking advance orders for Caritatis Veritate, the 3rd encyclical of Pope Benedict XVI. The Ignatius site says that the encyclical will be "available September, 2008." But today is the last day of...

Sep. 30, 2008 - Back in the 1980s I lived through a campaign season during which candidates of both major parties questioned the seriousness of their opponents' proposals by asking: "Where's the beef?" The line drew chuckles the first few times it was used, since it echoed a popular television ad. That...

Sep. 25, 2008 - If you live in the DC area and can get to Great Falls on Sunday morning, I'd be happy to meet Catholic Culture users at the Brent Society breakfast, where I'll be speaking. There will be a Solemn High Mass at 10:30 at St. Catherine of Siena parish, followed by the breakfast at 12:15. If...

Sep. 24, 2008 - Virtually everyone agrees that American immigration policy must be reformed. The system is broken: on that much, everyone agrees. The political debate begins only when someone proposes a way to fix it. America's borders are porous, and thousands of people enter the US illegally every day. The...

Sep. 23, 2008 - One of today's CWN News Briefs relates that YouTube has blocked a video criticizing Barack Obama's position on abortion. The video included an image of an aborted baby; apparently YouTube felt that image was too gruesome to be shown. The image is indeed gruesome-- but only...

Sep. 2, 2008 - For the past 25 years I've been trying to get to Mass every day. My track record is very far from perfect, but I guess it's fair to say that I'm a "regular." Over the course of those years, because of shifts in jobs, homes, and daily schedules, I've attended weekday Mass regularly...

Aug. 29, 2008 - Vice-presidential candidate Sarah Palin talks about her Down Syndrome child: We knew through early testing he would face special challenges, and we feel privileged that God would entrust us with this gift and allow us unspeakable joy as he entered our lives. We have faith that every baby is...

Aug. 27, 2008 - Thank you, Nancy Pelosi! In the course of your memorable interview with Tom Brokaw, Madam Speaker, you accomplished several things that battle-weary pro-life activists might have considered impossible. 1. You introduced an argument so profoundly stupid that not even pro-abortion...

Aug. 27, 2008 - If I understand the convention rhetoric properly, the Democratic Party leadership is promising to deliver the future. A vote for Democrats, they tell us, is a vote for the future. As opposed to what? The future is coming. Unless you're contemplating suicide or watching...

Aug. 19, 2008 - When the leaders of the Democratic Party gather in Denver for their nominating convention, they'll hear from a number of prominent religious leaders. They'll hear from several prominent Catholics, too. But they won't hear from the Archbishop of Denver, points out Julia Duin of theWashington...

Aug. 19, 2008 - This headline is popping up in quite a few newspapers in and around Vermont: Former Vatican counsel castigates Vt. Church The story-- here's a representative sample-- involves...

Aug. 18, 2008 - The first official meeting of this year's major presidential contenders took place at an Evangelical church. That fact in itself is remarkable: an unmistaken indication of how clearly both major parties recognize the importance of the Christian vote. The Saturday-night encounter was...

Aug. 13, 2008 - The Red Horse, by Eugenio Corti, is one of my all-time favorite novels. Based on historical events, and written on an epic scale, this book provides a fresh, penetrating insight into the Italian experience of World War II. Corti shows how a traditional Catholic culture was battered first by...

Aug. 13, 2008 - During the past week the CWN home page carried a link to a memorable essay by the late, great Alexander Solzhenitsyn, entitled "Live Not by Lies." If you haven't already read (or re-read) it, I urged you to do so now. Solzhenitsyn was a prophet: not only in the sense that he spoke the truth,...

Aug. 13, 2008 - Imagine that you are a student in an introductory Latin class, and this phrase pops up on a quiz to be translated: totiusque ecclesiae suae sanctae. Fortunately you're Catholic, and you have one of those wonderful missals with the English and Latin texts on facing pages. Working easily from...

Apr. 19, 2008 - After a week of interviews with radio, TV, and newspaper reporters, most of them concentrating on the sex-abuse crisis, I'm more convinced than ever that most American-- even most Catholics-- are missing a vitally important point. Most people see the sex-abuse crisis as an isolated problem,...

Apr. 16, 2008 - It's official: Americans are now suffering from a glut of news about the papal visit. How do I know? Consider this Fox News headline: A sports perspective on the Pope's visit to America. Among the gems contained in the story: There are 70 million Catholics in the United States, most of whom...

Apr. 14, 2008 - Newsweek columnist Lisa Miller doesn't have a high opinion of Pope Benedict, and I don't have a high opinion of her column on the impending papal visit. (Fortunately Newsweek also provides a partial antidote: a different perspective from George Weigel.) Still one passage of the Miller piece...

Mar. 20, 2008 - If only for the sake of your blood-pressure reading, particularly if your local liturgist is likely to tamper with the rubrics, you really must check Father Z's blog today. From the Musical: Fiddler on the Apse (a parody of "Matchmaker, Matchmaker," from Fiddler on the Roof) Yenta:...

Mar. 4, 2008 - "These days I have found things in the press which are helpful, but also things that are not helpful. Among those that are least helpful, for example, is the search for conflict between Jesuits and the Holy Father, between Jesuits and the Vatican. I do not believe this to be true. The Society of...

Mar. 4, 2008 - "The Pope's statement that God's revelation is complete is rank heresy," a leading Jesuit theologian told me in Rome. "The fullness of revelation, according to orthodox Christian doctrine, must await the second coming." The priest scholar faced me across the table of a restaurant in the old...

Mar. 4, 2008 - [In his homily at the beginning of the conclave, Cardinal Ratzinger] spoke of the church as a "little boat of Christian thought" tossed around on waves of "extreme" modern tendencies. And he spoke of the world as a "dictatorship of relativism which does not recognize anything as for certain." It...

Jan. 11, 2008 - As I have noted before, the media have trouble dealing with the religious beliefs of Mike Huckabee. It's happening again-- or perhaps I should say still. [Disclaimer: In what follows I do not intend to imply my support for Huckabee. The fact is, I don't support him-- as a presidential...

Jan. 5, 2008 - Columnist Michael Medved thinks it's a mistake to assume that Evangelicals voters were solely responsible for the Huckabee win in the Iowa Republican caucus. A good point, I think. More emphatically, Medved argues that bias against Mormons was not a major factor in Romney's defeat in Iowa. Good...

Dec. 24, 2007 - Stumped? Still desperately looking for something? I have a suggestion-- to be filed under "shameless self-promotion." Even "the guy who has everything" doesn't yet have a copy of The Faithful Departed, my book about the demise of Catholic influence in Boston. Because, you see, the book...

Oct. 4, 2007 - As we mentioned previously, Father Z took an unscientific poll of his readers' opinions on the best quick way of identifying the extraordinary form of the Mass. I even encouraged CWN readers to cast their votes. Now the results are in, and the clear winner is: Traditional Latin...

Sep. 27, 2007 - You can call it the Tridentine Mass, but that's not really accurate. Or you can call it the Latin Mass, but that's downright misleading. You can refer to the "extraordinary form," but that's clear only to those who already understand the subject. Or you can explain carefully, get things precisely...

Sep. 24, 2007 - A CWN reader sent this story about a very busy extended family. They're only doing what comes naturally, but they're doing it with style-- and a key ingredient, a healthy sense of humor-- and this clip from a local TV newscast is worth many thousands of pro-life bumper stickers. It's also...

Jul. 13, 2007 - As a Red Sox fan I admit that I was troubled by the headline: Pope signs contract with the Yankees Oh. Ryan Pope is a baseball player. Relax. Crisis of faith...

Jul. 7, 2007 - The US bishops' translation of Summorum Pontificum, which is appearing everywhere on the internet, contains what appears to be a cut-and-paste error: Article 1 of the motu proprio, as rendered in that translation, reads: "These two expressions of the law of prayer (lex orandi) of the Church in...

Jul. 4, 2007 - A happy 4th of July to all our readers in the US-- or outside the US for that matter. If you're wondering what is THE best way to celebrate Independence Day, how about this plan, being carried out by former CWN hand Dom Bettinelli? Can you top it? Not a...

Jun. 22, 2007 - Melinda Henneberger believes that... ...a pro-choice Republican nominee would be a gift to the Democrats, because the Republican Party wins over so many swing voters on abortion alone. You've heard that argument before, perhaps. But have you ever read it in a New York Times op-ed before? Not...

Jun. 21, 2007 - After I left my office last night, Uncle Di's evil twin logged onto the CWN account and posted a comment that contained a few mistakes. We have removed the offending comment, and subsequently are not posting the comments that several readers promptly sent, rightly taking us to task for the errors....

Jun. 15, 2007 - Actually this qualifies as something more than a rumor... The Rorate Caeli blog brings news from a solid Italian source, saying that the document and an accompanying letter from Pope Benedict have been completed and signed, and will be released before the Pope takes his vacation in early July....

Jun. 14, 2007 - Former Massachusetts Governor Mitt Romney-- who, as it turns out, was on the campaign trail in Illinois today, rather than staying in his home state to lobby the legislature on the Marriage Amendment-- issued a statement after the votes were counted: Today's vote by the State Legislature is a...

Jun. 14, 2007 - We already know that things are going to hell in a handbasket in Massachusetts. How fast is that handbasket moving? In January of this year, there were 62 votes in the state legislature in favor of the Marriage Amendment.* If we could have held those 62 votes-- or even held the attrition to...

Jun. 7, 2007 - The reliable Father Z, citing a "solid" informant, reports that the motu proprio is now in the translator's shop being prepared for publication. This report still does not tell us when the document will appear-- although presumably it won't be today. It does tell us that the document has been...

May. 23, 2007 - If I were in the business of watching Vatican developments (which I am), and... If I were particularly interested in developments regarding the liturgy (which I am), then... I'd certainly be interested to hear about another pending appointment for someone who took a special interest in the...

Apr. 14, 2007 - This (Saturday) morning, Pope Benedict called all the leaders of the Roman Curia together for a special meeting. This meeting had been previously unannounced, and the topic of the meeting has not been disclosed. It's possible that the Holy Father wanted to talk about the weather. But not...

Mar. 23, 2007 - Last (Thursday) night, the Holy Father met with Cardinal Francis Arinze, the prefect of the Congregation for Divine Worship; and Cardinal Dario Castrillon Hoyos, the president of the Ecclesia Dei commission. If you had to guess why the Holy Father would want to have a discussion with these two...

Jan. 10, 2007 - Over on the excellent First Things blog, Robert Miller analyzes the Wielgus debacle, giving special attention to the role of Cardinal Giovanni Battista Re and the Congregation for Bishops, which vetted the Warsaw appointment. He reaches this conclusion-- which, when you follow his argument, seems...

Jan. 6, 2007 - Following the example set by intellectuals in France, Italy, and Poland-- and, years ago, by writers and artists in Great Britain-- an English-speaking group has issued a statement of support for the broader use of the 1962 Missal. The statement is published in joyful anticipation of a document...

Dec. 31, 2006 - We are still amid sorrow and prayer over the execution of Saddam Hussein. But we cannot fail to denounce the hypocrisy of the many champions against the death penalty that the former Iraqi dictator managed to gather around him before and after his hanging. That's the start of an excellent...

Dec. 29, 2006 - The AsiaNews service reports a new assault on the Catholic Church in China: 9 priests of the "underground" Church have been...

Dec. 25, 2006 - Pope Benedict's Christmas homily at midnight Mass, a beautifully limpid meditation on the simplicity and humility of the Incarnate God, is available in full on the Vatican web site. The Urbi et Orbi message, too. A quick sample: But does a "Saviour" still have any value and meaning for the...

Dec. 14, 2006 - An excellent piece today by John Allen, on the late Cardinal Salvatore Pappalardo, the cantankerous but certainly heroic and probably saintly Father Giuseppe Puglisi, the Church and the Mafia in Sicily. Definitely worth a...

Oct. 2, 2006 - Ed Peters runs an excellent, informative blog about matters relating to canon law. Ordinarily, that means that he writes about serious matters-- recently, for instance, he's been invaluable in discussing the status of Archbishop Milingo. But then sometimes even a canon lawyer can do nothing but...

Sep. 18, 2006 - A Wall Street Journal Europe editorial hits the nail on the head regarding the Pope's Regensburg speech, the Muslim reaction, and the implications. The conclusion: This is not an invitation to the usual feel-good interfaith round-tables. It is dialogue with one condition -- that everyone at the...

Aug. 31, 2006 - When is the news not news? Yesterday we saw, floating around the internet, a report that a Colombian cardinal had announced the excommunication of everyone involved in Colombia's first legal abortion: a procedure performed, with the approval of the nation's highest court, on an 11-year-old girl...

Aug. 14, 2006 - Veteran Vaticanologist Vittorio Messori, who collaborated with the future Benedict XVI to produce The Ratzinger Report, now sees an important hint about papal strategy encoded in a seemingly bland statement by the incoming Secretary of State, Cardinal Tarcisio Bertone. If Messori is right-- and...

Jul. 21, 2006 - Over on the First Things blog, editor Joseph Bottum furnishes an enthusiastic eyewitness account of a speech in which President Bush explains his veto of legislation expanding federal funding for embryonic stem-cell research: His body language and, particularly, the "on fire" look in his eyes,...

Jul. 14, 2006 - "The US Constitution guarantees each state 'a republican form of government,'" notes Tony Perkins, the president of the Family Research Council, in his "Washington Update." "The question is, is Massachusetts still a republic?" A republic is a polity in which the powers of the regime are defined...

Jul. 6, 2006 - Italy's ANSA news service has the answer to the question everyone has been asking this past week. Pope Benedict went to bed before the end of the Italy-Germany soccer match on Tuesday. Or at least that's what ANSA reports, based on an information received from the Pope's secretary, Msgr....

Jun. 26, 2006 - Yes, I'm jealous. Over on Touchstone's Mere Comments blog, the always incisive Anthony Esolen outdoes himself with some thoughts on the priest as father-figure. You need to read the whole thing to appreciate it, but just to whet your appetite: In other words, when we sever the idea of...

Jun. 20, 2006 - You have got to read this amazing story. There's nothing that I could possibly add, except a tip to Jimmy Akin for the...

Jun. 8, 2006 - Mike Aquilina, on his Fathers of the Church blog, has hit a home run with his comments on how the early Church handled "youth ministry." Young converts were pouring into the Church, he notes. How did the Fathers do it? They made wild promises. They promised young people great things, like...

May. 27, 2006 - While the Pope is in Poland, the Roman rumor mills are churning overtime. For weeks there have been little indications that Pope Benedict is preparing to tackle a daunting challenge: taking control of the Vatican's most powerful and entrenched bureaucracy, the Secretariat of State. (American...

May. 15, 2006 - American football fans probably noticed this story already, but I confess that I've only just now noticed it. Possible headlines: Pope gives offense to Cardinals Cardinals drafted Pope Pope was 3rd choice Pope surrounded by weapons, Cardinals...

May. 5, 2006 - The link is already listed in our "News Bytes" section, but just in case you missed it: Speaking earlier this week to an audience in Florida, the Australian Cardinal George Pell was characteristically provocative in a talk on the challenge of Islam. Highly recommended...

Apr. 28, 2006 - Ed Peters, who runs an informative blog on canon-law issues, thinks that yesterday's story, about Pope Benedict's new, tougher standards for beatification, is much more important than it might seem at first glance. I think he's right: Of those matters we know anything about (an important...

Apr. 13, 2006 - Night has fallen in Rome, with no announcement of a papal directive regarding the Latin Mass. That fact is causing some consternation among those who were sure the Pope would release his statement on Holy Thursday. CWN was never sold on that prediction. When you're trying to read tea-leaves,...

Apr. 11, 2006 - The silence from Rome is getting downright noisy. The rumor mills have provided dozens of reports that Pope Benedict will soon issue a document regarding the Latin Mass. But the stories are invariably laced with words like "could" and "perhaps." There has been no confirmation from the Vatican,...

Apr. 8, 2006 - When the Dallas Morning News dove headlong into the publicity pool to tout "The Gospel of Judas," old friend Tom Pauken did some homework, and uncovered the dismissive comments that have already been made by serious scholars. "It is a rewriting of history by a heretical group," said one...

Mar. 13, 2006 - ... to Bishop Antoine Nguyen Van Thien, the retired Bishop of Vinh Long, Vietnam. Today the world's oldest living bishop turned...

Mar. 7, 2006 - In his excellent blog devoted to matters of canon law, Ed Peters offers some useful thoughts on the unhappy situation in Phoenix, where Bishop Olmstead has found it necessary to rule that an autistic boy cannot receive Communion unless or until some way is found to overcome his physical inability...

Mar. 7, 2006 - For those who are curious (like myself), here are a few CWN headlines from this date in past years: Last year: Pope John Paul II made a brief appearance at the window of his room in the Gemelli hospital, and Vatican officials disclosed that the Pope was hoping to return to the Vatican in time...

Mar. 1, 2006 - The South Dakota legislature passed a bill virtually banning abortion, and a couple of leading Republicans had interesting reactions. President Bush, who has received tremendous support from the pro-life movement, criticized the bill, saying that he would want exceptions to allow abortion in...

Jan. 27, 2006 - This evening I was looking over a list of CWN subscribers, and I was struck by the broad geographical distribution. Would you care to guess which of these countries has the smallest number of current CWN subscribers? Mauritius Myanmar Nepal Oman Papua New Guinea Qatar The correct answer...

Jan. 27, 2006 - The Economist has an interesting take (subscription required) on the Alito nomination to the Supreme Court. Noting the "remarkable historical turnaround" that has produced a Catholic majority on the High Court, The Economist attributes it partly to electoral politics-- the Republic discovery of...

Jan. 2, 2006 - If you have the patience to read just one more of those year-end retrospective pieces about the main developments within the Church and the prospects for 2006, the one not to miss is this fine piece done by frequent Catholic World Report contributor and old friend Kieron Wood, for Dublin's Sunday...

Dec. 19, 2005 - Around this time each year, earnest Christians urge each other to "remember the reason for the season," and to "Keep Christ in Christmas." That's all good advice. While we're reminding people about how the holiday got its name (and pointing out, in the process, that "holiday" is a...

Dec. 9, 2005 - Old friend Dom Bettinelli is among the subjects of today's Boston Globe story about conservative Catholics in the Boston area. You already know the party line. The "conservatives" are supposed to be the bad guys: the people who use uncharitable language. But they are not the people who accuse...

Nov. 25, 2005 - While millions of Americans lazily begin working off the calories from a big turkey dinner, as others launch furious assaults on the local shopping malls, the New Orleans Times-Picayune gives this humbling report from a country where things are a bit different: The Kireka slum clings to a stony...

Nov. 18, 2005 - Today the Catholic News Service reports reports that Pope Benedict XVI will attend the meeting of the Latin American bishops' conference, CELAM, to be held at the Marian shrine of Aparecida, Brazil, in May 2007. Why am I not...

Nov. 16, 2005 - The US bishops' conference has called for an end to the use of the death penalty in America. You may agree with the bishops on this issue, or you may disagree. And that's just the point. Many liberal politicians have used the bishops' position on capital punishment for leverage, saying...

Nov. 11, 2005 - Phil Johnston, the chairman of the Democratic Party in Massachusetts, is outraged. It's not easy for a Democrat to be outraged in Massachusetts, where that party has a stranglehold on the body politic. Sure enough, the source of Johnston's outrage is from out-of-state. In Washington last...

Nov. 10, 2005 - Last week a curial cardinal encouraged Christians to respect scientific evidence, and dozens of eager journalists pumped out stories. First the headlines said that the Vatican had embraced evolution-- a considerable stretch from Cardinal Poupard's actual words. Then they suggested that the...

Nov. 7, 2005 - Ordinarily when I write to CWN readers, I stick to business: commenting on the news, or pointing out new features on the CWN site. I value my privacy, so I don't often talk about my private life. But now I'm writing about a personal matter, because frankly I could use your help. As you...

Oct. 31, 2005 - Celebration would definitely be premature. But if Alito is confirmed, the Supreme Court would have 5 Catholic justices (Roberts, Scalia, Thomas, Kennedy, & Alito). Whether that line-up would translate into a majority defending natural law is another...

Oct. 31, 2005 - Here's an interesting perspective on the appointment of Archbishop William Levada as prefect of the Congregation for the Doctrine of the Faith. Particularly interesting, in fact, because it comes from someone who spoke directly with Pope Benedict about the appointment: Archbishop Levada himself....

Oct. 27, 2005 - Fr. Rutler, the genial pastor of Our Saviour in Manhattan, writes in his weekly bulletin: Have I made a good confession recently as the heir of a kingdom, or have I whimpered like a pedant that I just want to feel good about myself? Have I given God sacrificially of my money in tribute to his...

Oct. 26, 2005 - Can you explain what's happening? Because I can't. A few weeks ago the Vatican announced that a record crowd had assembled for the Pope's weekly public audience: 50,000 people! Since that time, there have been about 50,000 for every Wednesday audience. The number of people flocking to see Pope...

Oct. 26, 2005 - Not being a pro football fan, I was only vaguely aware of Wellington Mara, the owner of the New York Giants, who died yesterday. But the obituaries (sample here) leave no doubt that this was an extraordinary Christian gentleman. Father George Rutler tells me: All I could add is that in the...

Oct. 17, 2005 - Writing for Opinion Journal, John Fund finally provides an answer to the question everyone is asking: Some Evangelical leaders apparently did receive assurances that Harriet Miers would vote to overturn Roe v. Wade. But the assurance did not come from Miers herself. During a conference call,...

Oct. 14, 2005 - These days I'm dividing my time between two projects: plowing through reports from the Synod on the Eucharist, and organizing my thoughts on how the Boston archdiocese collapsed. This morning the two threads came together. The Synod is tackling very important issues, because if you don't...

Oct. 13, 2005 - "Are We Living in Apocalyptic Times?" Michael O'Brien, the very thoughtful Catholic artist and author of Father Elijah and other novels, asks that question and gives a long, provocative answer. Just a quick sample: And if so, how will our enslavement be accomplished? It will be...

Oct. 7, 2005 - Kudos to Bishop Robert Vasa of Baker, Oregon, who has announced that he will not comply with a new USCCB policy requiring sex-education programs (advertised as "safe-environment" training) for all Catholic children. Many Catholics have aired their concerns about these programs, and this bishop,...

Oct. 4, 2005 - When the Russian Orthodox hierarchy complains about Catholic "proselytism" in traditionally Orthodox lands-- and the Moscow Patriarchate makes that complaint all too frequently-- most Western observers have trouble understanding. How could the Orthodox be so blatant in their attempts to protect...

Sep. 30, 2005 - The 5th plenary meeting of the Chinese Communist Party's Central Committee will be held in Beijing October 8- 11, the AsiaNews service reports. Why do I mention this? Because very often, right before an important meeting of Communist Party officials, there is a round-up of dissidents,...

Sep. 23, 2005 - The LA Times has a fascinating commentary on the abortion issue by David Gelernter. He believes abortion should be legal, but acknowledges that the Supreme Cour trampled on democratic process in Roe v. Wade, in "one of the grossest power grabs American democracy ever faced." He explains: "The...

Sep. 22, 2005 - "To protect themselves from negative publicity or expensive lawsuits while keeping abusive priests active the cardinals and their aides hid the priests' crimes from parishioners, police and the general public," the prosecutor reported. "Archdiocese leaders have endangered and harmed children...

Jul. 25, 2005 - If you read the Catholic News Service article, you'd probably conclude that the Vatican said parents should have their children vaccinated, even if the vaccines were developed from fetal tissues. So you wouldn't need to worry much more about the issue. If you read the Catholic World News...

Jul. 25, 2005 - He's 50 years old, bright, ambitious, and prominent. He's said to be a man of principle, living in the middle of a culture war. Yet he apparently has no enemies. That's curious, isn't it? No, I'm not ready to panic. There's no evidence that would cause panic. Nor is there evidence that...

Jul. 1, 2005 - Among the many frightening rulings issued by the US Supreme Court recently, last week's stunner expanding the power of local officials to take property through eminent doman was one of the more remarkable ones. Justice Stevens said that the courts in general should give local officials "broad...

Jun. 17, 2005 - Diogenes is aghast that the European bishops don't seem to notice what's wrong with the European Union. In a Wall Street Journal column, Paul Johnson explains. Unfortunately the whole essay is only available to subscribers, but here's the bottom line: In short, the EU is not a living...

Jun. 14, 2005 - Barely 25% of the eligible Italian voters took part in a nationwide referendum on laws governing in vitro fertilization. What does that tell you? Maybe it means that Italian voters wanted the referendum to fail (which it did). Maybe they were convinced by the arguments put forward by opponents,...

Jun. 3, 2005 - The question is whether Massachusetts Governor Mitt Romney, a potential Republican candidate the White House ins 2008, has been "faking it" by posing as a "candidate" in Massachusetts, where the (mostly Catholic) electorate demands support for unrestricted legal abortion. A former campaign...

May. 31, 2005 - Dr. Woo Suk Hwang takes a human egg, extracts the nucleus, replaces it with genetic material from another human cell, and produces... Well, what does he produce? Read the story in the "Science" section of the New York Times, and you never do get a clear answer to that question. On May 20, when...

May. 28, 2005 - Tomorrow-- May 29-- the people of France will be asked to ratify the constitution of the European Union. If they polls are accurate, they won't. So suddenly, tomorrow night, when the votes are counted, the political leaders of Europe are going to realize that a cherished project is dead in the...

May. 18, 2005 - In a Boston Globe story on frozen embryos, we're asked to feel some sympathy for one John Rizza, who handles the "leftovers from fertility treatments." Leftovers. But there's more. The Globe informs us: Some people -- including Rizza -- consider the embryos potential lives. To justify...

Apr. 28, 2005 - Over at National Review Online, Stanley Kurtz offers his typical insightful perspective on the secular liberals who think that Christians are a menace because they're so... so... what's the word I'm looking for? Oh, yeah: intolerant. Christians are intolerant. And the proof is: the Left can't...

Apr. 27, 2005 - Sometime during the first week in May, newspapers in the US-- especially in Boston-- will complain that Pope Benedict XVI is honoring Cardinal Bernard Law by visiting the basilica of St. Mary Major. They'll be wrong again. The Holy Father will be honoring the Virgin Mary, and you could say that...

Apr. 20, 2005 - Let's say you're in a crowded urban area. You're at Point A, and you want to get to Point B, which is just a few hundred yards away. What do you do. You walk, obviously. But what do you did if you're the Vicar of Christ, Patriarch of Rome, Successor to St. Peter, and (let's not forget)...

Mar. 30, 2005 - College Faculties A Most Liberal Lot, Study Finds That's the headline for a Washington Post story about a new Lichter-Rothman study, showing that American college professors are liberal. In other news, scientists have discovered the law of gravity, and CWN has compelling evidence that the...

Mar. 24, 2005 - He's an English teacher, with no scientific credentials at all. He has a theory about how the image appeared on the Shroud of Turin. This theory is not based on studying the Shroud-- he hasn't done that-- but on his own background doodling. A scientist who has studied the Shroud dismissed...

Mar. 23, 2005 - If you were a Republican Congressman-- knowing what you know about the federal judiciary system-- would you leave the life of a defenseless woman in the hands of the courts, and go off on...

Mar. 11, 2005 - Thanks to Tony Perkins of the Family Research Council for calling attention to the end of a remarkable story. Amelia Limpert died in Missouri this week, at the age of 101, still mourning George, her husband of 81 years-- I said 81 years!!-- who passed away last year at the age of 102. I...

Mar. 9, 2005 - There's an interesting line of speculation coming from Vatican-watchers. But is it news? Here's the single fact that we have at our disposal: The Vatican has not announced who will be leading the Stations of the Cross on Good Friday, at the Roman Coliseum. That's a curious omission, because...

Mar. 7, 2005 - How does the Catholic Theological Society resemble a ping in your car's engine? How is the Congregation for the Doctrine of the Faith like a mechanic? Our friend Jeff Mirus has the answers to these questions on the CatholicCulture...

Mar. 4, 2005 - Nearly one-third of the people living in the Philippines are dumber than the birds and the bees, according to the country's health minister. Do you have trouble taking that claim seriously? So do I. And when you see the man in action, it doesn't exactly boost your confidence in his scientific...

Mar. 3, 2005 - John Allen of the National Catholic Reporter tells us that during his February 8 meeting with Condoleeza Rice, Cardinal Angelo Sodano asked the US Secretary of State to help extricate the Vatican from a sex-abuse lawsuit filed in the US. It's not news that someone named the Holy See as a...

Feb. 26, 2005 - The big news is that Pope John Paul will not participate in the usual Angelus audience on Sunday. So what's the headline on the AP story, as relayed by ABC? "Pope to Join in Sunday Prayers" Now mind you, neither the ABC headline nor the AP itself is inaccurate. The Pope is going to pray on...

Feb. 24, 2005 - In sub-Saharan Africa, Uganda is the only country that has enjoyed some success in its efforts to stop the spread of AIDS. The Ugandan policy-- which emphasizes abstinence and marital fidelity rather than condom use-- seems to be working. Since the positive trend in Uganda came to light, 4...

Feb. 16, 2005 - The US bishops have sent an open letter to Congress, questioning the spending policies of the federal government. The letter is signed by Bishop William Skylstad of Spokane, the president of the bishops' conference. Now if Congress is feeling feisty, the Speaker of the House could send a...

Feb. 9, 2005 - Since President Bush delivered his State of the Union message, how many news reports have you read in which the reporter mentioned the White House plans to "slash" domestic spending? Under the President's plans-- to which Congress will surely add-- discretionary spending on domestic programs...

Feb. 7, 2005 - When he gave his blessing to the Angelus audience on Sunday, the Pope's voice sounded, frankly, horrible. But then it got better. A lot better. So much better that some people were suspicious-- especially because, right at the point when his voice improved, the Pope also switched from Latin to...

Jan. 31, 2005 - This morning, in announcing that the Holy Father is suffering from "flu-like symptoms," papal spokesman Joaquin Navarro-Valls added an interesting note: "However, the 2005 Pontifical Yearbook was presented to him." Why did he mention that? Our guess is that it was a signal. Since everyone...

Jan. 25, 2005 - (courtesy of my friend Rick Cross) You may recall serial murderer and rapist, Michael Ross, was convicted of the murders of eight women in the early 1980s. Well it appears that he may not be executed because, although there's no doubt about his guilt, there is some question of his mental...

Jan. 25, 2005 - A computer doesn't make decisions. And it doesn't have a sense of humor. It just does what it's "told" to do. If you go to Google News right now, and type "Madonna" in the search box, you'll get a list of stories about a fascinating story: the weeping statue in Civitavecchia, for which Church...

Jan. 14, 2005 - A federal judge in Georgia has ordered Cobb County educators to remove stickers that were affixed to science textbooks. The stickers, the learned judge determined, "convey a message of endorsement of religion." Here's the actual text of those nasty stickers: This textbook contains material on...

Jan. 11, 2005 - If you are a loyal Catholic, born in Boston on the same day that Bernard Law was appointed archbishop, happy birthday! You're now 21, so you can legally order a drink. And if you've been watching the course of Church history in Boston, you'll need...

Jan. 8, 2005 - Our headline story about VictimPower-- the new web site for abuse victims-- prompted quite a few "Sound Off" comments from CWN readers, with many people expressing concerns about the potential for false accusations. I asked Stephen Galebach, the legal advisor to the VictimPower project, to...

Jan. 8, 2005 - A tip of the hat to the Washington Times, for noticing the irony (scroll down to the bottom of the column) when Sen. Ted Kennedy berated attorney-general-designate Alberto Gonzales....

Jan. 4, 2005 - Federal health officials are worried sick, having spotted a trend away from contraceptive use. In the last 7 years, it seems, the number of women of child-bearing age who are having sexual intercourse but not using contraceptives has risen from 5.2% to 7.4%. That still means that almost 19 of...

Jan. 3, 2005 - Time magazine announces that Cardinal Joseph Ratzinger is now a leading candidate to succeed Pope John Paul II. What a wonderful idea! But there's a problem with the Time story: It's based on not one single discernible fact. The Time story is based on perceptions offered by a few "Vatican...

Dec. 31, 2004 - We all know that, since their June 2002 meeting in Dallas, the US bishops have been in the forefront of the battle to protect children from molestation. We know that, because they've told us so. Repeatedly. So isn't it odd that, in a year-end survey of legal developments on the child-abuse...

Dec. 24, 2004 - Gloria Feldt of Planned Parenthood has some advice for the Democratic Party. I know, I know; that's not news. She's been giving them advice for years, and they've just not noticed that her advice helps them to lose election. But I digress. Democrats, Feldt says, "need to stop allowing the...

Dec. 16, 2004 - If you go to the New Visions online site-- "Uganda's leading website"-- and click on the "Latest Headlines" box in the upper right, you should find yourself in a familiar place. Act quickly; this won't last...

Dec. 13, 2004 - Political columnist Robert Novak can't understand why President Bush didn't have time to meet with Rocco Buttiglione. Good question. Buttiglione, as CWN will recall, was denied a place on the European Commission because he professed Catholic beliefs. After being thoroughly "Borked," the Italian...

Dec. 10, 2004 - In Cambridge, Massachusetts, radical activists defaced a Catholic chuch, spray-painting feminist slogans on the facade and twisting coathangers around a statue of the Virgin Mary. The pastor was nonplussed. Why did they do it? he asked the Boston Globe, observing that his was a "progressive"...

Dec. 10, 2004 - The world's most famous atheist philosopher-- I should say formerly atheist philosopher-- says this book by my friend Roy Varghese helped change his mind. Enough...

Dec. 8, 2004 - Archbishop John Donoghue of Atlanta celebrated his 76th birthday in August, so he's now 16 months beyond the regular retirement age for bishops. It's not surprising, then, that rumors are beginning to float around about his potential successors. I won't tell you which name is being mentioned...

Dec. 3, 2004 - C'mon, Diogenes; lighten up! What's $87 million among friends? The faithful of the Orange diocese are surely willing to make a few more sacrifices so that their priests can live in...

Dec. 2, 2004 - When a priest doesn't get excited about whether or not children are validly baptized, you can guess he's not a heavy theological thinker. Nevertheless, Father Peter Kennedy gives us a nugget worth considering when he says that the Church is "dysfunctional" because it doesn't work well with...

Nov. 26, 2004 - The ever-reliable liberal bellwether Maureen Dowd of the New York Times is not the first columnist to write about intrusive airport body searches of female passengers. In fact her outrage on this, as on most other issues, is perfectly in tune with this week's fashions. But listen to...

Nov. 25, 2004 - If you're planning an purchases or upgrades to your Apple system, please check out the one-day (Friday) sale at the Apple Store. You can get low prices and free shipping, and CWN can get a commmission....

Nov. 24, 2004 - Our friends at Spence Publishing are holding a special 2-day sale: All the books on their list for $10 (hard cover) or $7.50 (paperback). We're late in announcing it; the sale ends at midnight tonight. But there's still time; click here to see their sale...

Nov. 24, 2004 - Whereas it is the duty of all Nations to acknowledge the providence of Almighty God, to obey his will, to be grateful for his benefits, and humbly to implore his protection and favor-- Quick quiz: What historical document begins with that phrase? It's obviously not the constitution of the...

Nov. 23, 2004 - [Bathersby] said Father Peter Kennedy, of St Mary's, should ask parents if they wanted their children re-baptised. [See the item below.] As every educated Catholic child should know, you can only be baptized once. You can't be rebaptized. If you were baptized once, the second ceremony has no...

Nov. 23, 2004 - When was the last time you heard anyone-- anyone-- talk about the principle of subsidiarity? Like most elements of Catholic social teaching, the principle of subsidiarity is a) not often discussed, b) widely misinterpreted when it is discussed, and c) sorely needed as an antidote to serious...

Nov. 22, 2004 - Ordinarily the Wall Street Journal makes sense. You might not agree with every editorial, but even when you disagree you can recognize that they've made a logical case. But in this editorial piece about the Rocco Buttiglione affair in the European Union, the Wall Street Journal Europe just...

Nov. 19, 2004 - Despite heated protests from American pro-lifers, the Republican Party is backing Senator Arlen Specter as the next chairman of the crucial Senate Judiciary Committee-- after Specter promised (as the New York Times put it) "not to use a 'litmus test' to block judicial nominees who oppose...

Nov. 18, 2004 - "The vast majority of bishops are in the center, and the center is holding," says Cardinal McCarrick William Butler Yeats might disagree: Turning and turning in the widening gyre The falcon cannot hear the falconer; Things fall apart; the centre cannot hold; Mere anarchy is loosed upon...

Nov. 18, 2004 - With reporters standing by-- and every media outlet seems to have picked up the same sound-byte--Cardinal McCarrick reminded his fellow clerics that "you don't have a confrontation at the altar rail." First you'd need to have an altar...

Nov. 12, 2004 - Shimon Peres, the former Israeli prime minister who shared the 1994 Nobel Peace Prize with the late Palestinian leader, has an unblinking appraisal of Arafat in the Houston...

Nov. 12, 2004 - Michael Miller, who handles business affairs for the Spokane diocese, explained to the Seattle Post-Intelligencer that the diocese could not have avoided bankruptcy by selling off parish properties. ... Miller described each parish as a separate entity -- in other words, not part of the...

Nov. 11, 2004 - In a "must read" essay for Opinion Journal, Rocco Buttiglione argues that there's a crucial difference between American and European politics: the European political climate is actively hostile to religious faith. Buttiglione knows whereof he speaks, having just been rejected as a nominee for...

Nov. 10, 2004 - Oh, good. It's just one week since we read the headlines about the re-election of President Bush, and already: The likely chairman of the Senate Judiciary Committee has warned that the White House shouldn't expect confirmation of pro-life nominees to the Supreme Court. A staunchly pro-life...

Nov. 10, 2004 - On November 6, a group of 26 prominent Islamic scholars in Saudi Arabia issued a pronouncement that good Muslims in Iraq should fight against the US occupation. They added a fatwa against anyone who assists the provisional government. Oh, you didn't hear about that? Hmmm. Maybe the US State...

Nov. 9, 2004 - The outgoing president of the US bishops' conference spoke to the New York Times about his term, and the sex-abuse issue that dominated it: "I'm not trying to say everything was done perfectly," Bishop Gregory said. I haven't actually checked yet, but I'm pretty sure Diogenes would...

Nov. 9, 2004 - At the Boston Globe, the dominant cultural organ for the People's Republic of Massachusetts, the effort to re-define reality continues. Today, a pair of gay-rights lobbyists do their level best to explain away last week's election results. It's an impressive effort. Sure, the voters in 11...

Nov. 8, 2004 - In a Catholic News Service story on the US elections, a Jesuit (strike one) from Massachusetts (strike two) argues that the US bishops made a big mistake by placing so much emphasis on pro-life issues. Boston College theology professor Jesuit Father David Hollenbach said the approach "is likely...

Nov. 8, 2004 - Walking is good for your heart. OK, you knew that. But did you know walking uphill helps your heart in one way, while walking downhill produces different benefits? So if you really want a tailor-made health program, you should go out today and take a nice long walk-- going exclusively...

Nov. 4, 2004 - Garry Wills is not happy. In a good old-fashioned rant published in today's New York Times, he explains that the Bush electoral victory is due to "fundamentalist zeal, a rage at secularity, religious intolerance, fear of and hatred for modernity." Wills, you see, is tolerant. It's the people...

Nov. 4, 2004 - President Bush supported Pennsylvania's pro-abort Senator Arlen Specter for re-election-- even when Specter was running against a pro-life Republican challenger. This is what is known, in the political world, as a "mistake." Specter hasn't taken long to pay back the President for his...

Nov. 3, 2004 - In South Carolina, a newspaper editor is annoyed by pro-lifers, but comforted by the campaign advice offered by the US bishops. Isn't that a neat example of what the bishops' statement was designed to accomplish: to make people feel more comfortable about putting the pro-life issue...

Nov. 2, 2004 - The charges of selling alcohol were clumsily introduced after the arrest. Brian O'Connor was originally arrested by Saudi religious police because he was proclaiming the Gospel. Notice: "religious police." Those are the folks who enforce the strict ban on the practice or preaching of any faith...

Oct. 30, 2004 - 364 days a year, I listen to people tell me, "You can't turn back the clock." You can, you know. And tonight, if you live in the US, you have...

Oct. 29, 2004 - Some people believe the US Constitution is divinely inspired. I wouldn't go that far, but at least one clause from Article II Section 1 ("No person except a natural born citizen...") sure looks prophetic right...

Oct. 28, 2004 - It's unseasonably warm in Boston today. The cold weather was all used up, I suppose, when hell froze...

Oct. 27, 2004 - A few CWN readers have noticed-- and even politely inquired about-- a slowdown in Off the Record postings. I can explain. The CWN staff is made up exclusively of rabid Boston Red Sox fans. We've been distracted. Please bear with us; it could/should be over...

Oct. 22, 2004 - A respected American theologian has argued that a Catholic who publicly supports abortion is subject to excommunication. The theologian's argument was prompted by an American canon lawyer's queries to the Vatican. We now know-- in fact, we always did know-- that the theologian's arguments are...

Oct. 20, 2004 - Speaking to Catholic voters in Denver-- who have been catechized on their voting responsibilities by Archbishop Chaput-- John Kerry (as the Denver Post story recounted) "pointed to a recent letter received by the U.S. bishops from Cardinal Joseph Ratzinger, the Vatican's arbiter of matters of...

Oct. 19, 2004 - The Catholic News Service-- which is subsidized by the US bishops' conference-- has a very different take on the story that has stirred up such a ruckus on CWN. Did a California canon lawyer seek a response from the Congregation for the Doctrine of the Faith? "The Congregation for the...

Oct. 18, 2004 - Father Basil Cole, OP, who supplied the material for a CWN lead story with his response to a question about public support for abortion, has announced that he was not speaking officially for the Vatican. OK, fair enough. His letter did make it clear that he was responding "unofficially"-- in...

Oct. 18, 2004 - Is John Kerry excommunicated, or isn't he? That's a fairly important question, wouldn't you agree? But the form of the answer from Rome is simply bizarre. A ranking official at the Congregation for the Doctrine of the Faith asks an American theologian-- who is himself a consultor to CDF--...

Oct. 14, 2004 - Please tell me: What is there in the following statement that could not have been said by Bill Clinton: I believe the ideal world is one in which every child is protected in law and welcomed to life. I understand there's great differences on this issue of abortion, but I believe reasonable...

Oct. 13, 2004 - Tony Perkins, the president of the Family Research Council, is getting a bit nervous about the rumors he hears on Capitol Hill. And sometimes they're more than rumors, he points out: Sen. Arlen Specter (R-Pa.) was quoted in the New York Times, saying, "I don't think you have to elect Senator...

Oct. 13, 2004 - When a dean from Notre Dame has an op-ed piece published in the New York Times, you can be confident that he's attacking, not defending, Church teaching. If you used that rule of thumb to make a bet about Mark Roche's essay in the Monday Times, you made some money. In this case, Roche is...

Oct. 11, 2004 - In two polls released today, Zogby finds Kerry leading Bush by 47- 44%, while the Washington Post has Bush leading Kerry, 51- 46. The Washington Post admits that its poll could be off by +/-3%. Zogby concedes up to +/-2.9%; to keep things simple, let's say they're both claiming accuracy to...

Oct. 4, 2004 - Diogenes, It's commonplace to use the phrase "catch-22" to refer to a bureaucratic snafu. But at one point in Joseph Heller's book, the meaning of the title phrase is explained in clear language: "They can do anything you can't stop them from doing." In this case, what "they" can do is...

Sep. 28, 2004 - James Carroll, the former Catholic priest who is employed by the Boston Globe to write regular op-ed columns bashing the Catholic Church, has changed his target slightly. Now the "bad guys" are the Republicans who dare to question Kerry's commitment to the Catholic faith. Carroll instructs his...

Sep. 24, 2004 - It's a little-known fact-- although it's right there in black and white in the US Constitution (Article II Section 2)-- that Congress has the authority to restrict the appellate jurisdiction of the US Supreme Court, as well as the jurisdiction of inferior federal courts. Congress could...

Sep. 22, 2004 - Arch-liberal columnist Ellen Goodman of the Boston Globe thinks it's foolish for liberals to worry about the statistics showing that conservatives have more children. It's nice that Goodman doesn't propose restraining the right of conservatives to procreate. She think it's OK for us to have...

Sep. 21, 2004 - If you're hoping for a Bush victory in November, don't let yourself get too comfortable with those nationwide preference polls. Again, the nationwide count doesn't matter. What matters is the vote in the Electoral College. According to the latest Zogby poll of the crucial "battleground...

Sep. 20, 2004 - The front-page Boston Globe story begins: As HIV infections start to climb again among gay men and young adults, the federal government is moving to impose restrictions on AIDS education... That's a great lead, by Globe standards. You already know the "bad guy" (the federal government), and...

Sep. 9, 2004 - Pro-life Americans have been mostly buoyed by the results of recent presidential-preference polls, which show Pres. Bush increasing his lead on Sen. Kerry. Sorry to burst the bubble, but those polls are irrelevant. It's important to remember that, for all practical purposes, there is not...

Sep. 7, 2004 - Our friend Jeff Mirus, over on the CatholicCulture site, has some pointed remarks about the sins our society might be inclined to...

Sep. 7, 2004 - For weeks now, Catholic Americans have been arguing back and forth about whether bishops should discipline pro-abortion Catholic politicians. Most American bishops, clearly, are loath to act. OK, so let's push the argument a bit, to consider a more extreme case. Suppose, instead of lay...

Sep. 6, 2004 - It's true; Archbishop Raymond Burke of St. Louis has conceded that under some circumstances a Catholic could vote for a pro-abortion candidate without being guilty of grave sin. But what are those circumstances? The archbishop said: ...a Catholic who personally opposes abortion rights, votes...

Sep. 3, 2004 - Speaking at New York's Riverside Church during the Republican convention, former President Bill Clinton condemned religious conservatives, with "their absolute certainty that they are so right that they can kill people who disagree with them." Fundamentalists, Clinton continued, "believe that...

Sep. 2, 2004 - Some people think that gun ownership is a good thing; others think it's bad. You can put me firmly in the pro-gun camp, but I acknowledge that some people disagree. So in the interests of finding a reasonable compromise, I suggest this solution: Everyone should have the right to buy a gun, at any...

Sep. 1, 2004 - Just tell me this: When editorial columnists tell Republican Party leaders that they need to appeal to centrist voters, why do they always recommend softening the GOP opposition to abortion, embryonic research, and same-sex unions? Couldn't a more "moderate" stand on the war in Iraq have the...

Aug. 30, 2004 - How did I get this far in life without ever having read Come Rack, Come Rope, by Robert Hugh Benson? And why is such a great novel so hard to find? The good news, I suppose, is that since nobody sat me down with the when I was a teenager, I've had an unexpected delight in middle...

Aug. 30, 2004 - Suppose President Bush gave the sermon at St. Patrick's cathedral... Can you imagine the howls of protest if a Catholic church heard a sermon from a Republican president? The anguished editorials about the separation of Church and state? The hand-wringing about fundamentalism and a looming...

Aug. 26, 2004 - When was the last time that an American vice president voiced clear public disagreement with the president on an issue as important as a proposed constitutional amendment? I may be wrong-- corrections welcome-- but I think it was 1832. Here's what happened then: Vice President John C....

Aug. 25, 2004 - A Dominican friar combines a strong defense of Australia's Cardinal Pell with a devastating critique of the cardinal's liberal critics, in an op-ed column in the Sydney Morning Herald. (registration...

Aug. 25, 2004 - In a Wall Street Journal op-ed (registration required), neoconservative essayist David Frum takes note of the fact that at the coming Republican national convention, the most-watched speaker will be former New York mayor Rudy Giuliani, a "pro-choice" keynote speaker for a party that remains...

Aug. 25, 2004 - Another sober and balanced perspective on the Deal Hudson affair is now available on the Catholic exchange site. Oddly, the Crisis magazine site remains silent on this...

Aug. 24, 2004 - A somewhat hysterical Catholic blogger says that comments I made about the Deal Hudson affair have caused "confusion and outrage." If you read her rant, you can see that she's not kidding about being confused. But despite a couple of email exchanges, I still haven't been able to elicit any...

Aug. 23, 2004 - Regular readers of Catholic World Report may remember Father Paul Shaughnessy, SJ, as the author of "The Gay Priest Problem," one of the most provocative articles we've ever published in the magazine. Father Shaughnessy took a lot of flak for speaking out boldly on a topic that most people, to...

Aug. 20, 2004 - When one Catholic publication deliberately sets out to damage the reputation of someone connected with another Catholic publication, you've got to ask yourself: Why? What purpose is served, aside from character assassination, when the National Catholic Reporter does a "hit" on Deal Hudson?...

Aug. 12, 2004 - Today's Wall Street Journal editorial (subscription required) on stem-cell research is noteworthy for several reasons: The Journal is not taking the Catholic position. The editorial leaves open the possibility that, if embryonic stem cells can be used to cure adult illness, the Journal might...

Aug. 10, 2004 - It's an enduring source of frustration for us at CWN that the best English-language reporter at the Vatican works for the National Catholic Reporter. But the fact is that if you don't read John Allen's weekly "Word from Rome," you miss quite a bit. This past Friday's "Word" begins with a very...

Aug. 9, 2004 - The Los Angeles Times, on the news that Alan Keyes will join the Senate contest in Illinois: "We do face an uphill battle, there's no doubt," said Keyes, 54, who promotes a Christian philosophy. What do you call someone who "promotes a Christian philosophy?" That's easy. You call him a...

Aug. 9, 2004 - How did the Boston archdiocese become the focus of the sex-abuse scandal in the American Catholic Church? It's not because Boston's policies differed markedly from those of other American dioceses. From what we've been able to learn, it seems clear that dozens of other dioceses coddled their...

Aug. 6, 2004 - Catholic Answers has put together an excellent Voter's Guide for serious Catholics. It's a short document, with clear and accurate points on what's negotiable, what's not, and how to reach reasoned and reasonable conclusions about a candidate's stands. Well worth a...

Aug. 6, 2004 - From Supreme Knight Carl Anderson's speech at the Dallas convention of the Knights of Columbus: No other organization in the Church today can make the impact that we can at every level of the Church. Probably true. If the Knights want action, they can get it started by themselves....

Aug. 5, 2004 - Bishop Thomas Dupre of Springfield, Massachusetts resigned suddenly in February, leaving town just as lawyers were preparing to file papers in connection with sex-abuse complaints against him. Explaining that his health problems made it impossible to continue in office, Bishop Dupre headed to...

Aug. 3, 2004 - Due to (my) lazy editing, a CWN headline story on Monday announced that Pope John Paul II, in his Sunday public audience, had recalled the 60th anniversary of the "Warsaw ghetto uprising." That was an error (which we've now corrected). The Warsaw ghetto uprising-- a heroic moment, to be sure--...

Aug. 2, 2004 - You heard it here first: Tomorrow President Bush will endorse school choice. I have no special inside information, but I make this prediction fearlessly, because the President will be speaking to the Knights of Columbus in Dallas, and this is the obvious occasion for "the Catholic speech"...

Aug. 2, 2004 - The case for embryonic stem-cell research is fashionable, but illogical and immoral. (See the item below.) For a quick, powerful statement of the case against, based on logic and moral principle, see Robert P. George at National Review Online. George heard Ron Reagan's overheated tribute to...

Aug. 2, 2004 - Count on the Boston Globe to print an op-ed piece that perfectly distills the fashionable case for embryonic stem-cell research (in other words, cloning). When I say it's a "fashionable case," what I meant is that author Ann Parson (no, I don't know who she is, either) makes her presentation...

Jul. 30, 2004 - Passing thoughts on the Democratic candidate's nomination speech: 1) Kerry said that in Boston, the Democratic delegates were meeting "only a few blocks from where the Sons and Daughters of Liberty gave birth to our nation." There was a very important group known as the Sons of Liberty in...

Jul. 29, 2004 - As the Boston Globe reminds us, 4 years ago the Democratic Party convinced the resident archbishop to say the invocation. This year, apparently, they couldn't find a willing bishop, and had to settle for a Paulist priest. Ardis has e-mailed Paulist priests around the country seeking input, and...

Jul. 29, 2004 - This week a militantly pro-abortion Catholic is being nominated for the US presidency, with a Catholic priest offering an invocation at the convention, and dozens of prominent Catholics enthusiastically participating in the events. Now is a time when we need clear, unequivocal leadership from...

Jul. 28, 2004 - To date there have been zero-- that's 0-- successful medical experiments using embryonic stem cells. There have been quite a few successful experiments using stem cells obtained from adult bone marrow. With that in mind, turn your attention to the American political scene, where two sides are...

Jul. 26, 2004 - Ray Kerrison's column in the New York Post, "When Bishops Fear to Lead, is a must. You've got to read the whole thing, but here's just an appetizer: It's hardly a surprise that the biggest scandal in the American church in the past century should erupt in Massachusetts: Nobody has been minding...

Jul. 23, 2004 - Another American Catholic bishop has come forward to say that: "I do not support those who would want to turn the reception of the holy Eucharist or the Communion line into a partisan political battleground." Could we now hear from a spokesman for those who do want to turn the reception of the...

Jul. 20, 2004 - Secretary of State Colin Powell, appearing on the Charlie Rose show on July 19, made this boast about the achievements of the Bush administration: Under this administration, we have tripled the purchase of condoms for distribution to underdeveloped...

Jul. 19, 2004 - Not long ago it would have been shocking to see American bishops contradicting each other in public, and utterly unthinkable that a spokesman for one bishop would dare to contradict another prelate. Now it's becoming routine. For the latest example, notice how Bishop D'Arcy was slapped down by...

Jul. 14, 2004 - At its national convention in New York, the Republican Party will hear keynote speeches from-- let's see-- a Catholic governor who supports legal abortion, another Catholic governor who supports abortion, and a former Catholic mayor who supports abortion. No, that is not a typo. I'm talking...

Jul. 12, 2004 - If you can't understand what's going on at the Vatican... If it seems to you that not every prelate in the Roman Curia is "on the same page"... If you want to know why the Pope doesn't step in and demand that his subordinates toe the line... Those are questionst that Vatican-watchers ask each...

Jul. 8, 2004 - "Terrorism will disrupt and destroy lives," writes Robert Reich in American Prospect. "But terrorism itself is not the greatest danger we face." The former Clinton cabinet member and sometime Democratic presidential candidate explains that the real enemies of modern America are not those who...

Jul. 7, 2004 - Today Leon Holmes won Senate confirmation for a federal judicial spot, after a long, tough battle. The argument against Holmes was, essentially, that he's a believing Catholic. Among the lawmakers who accepted that argument, and voted against the nomination of a Catholic jurist, where...

Jul. 6, 2004 - Today the US Senate will vote on the nomination of Leon Holmes to serve on a federal court in Arkansas. Holmes has encountered heavy opposition from liberal Democrats (and liberal Republicans) because he is a dedicated pro-lifer and a staunch Catholic. The Family Research Council, a...

Jul. 2, 2004 - In Rome this week, Patriarch Bartholomew I presided at the formal opening of an Orthodox parish, in a church donated to the city's Orthodox community by Pope John Paul II. The Pope's generosity, the Patriarch said, "will be appreciated throughout the Orthodox world, and will set an example to...

Jul. 2, 2004 - It's a nice idea, and the cause certainly has my sympathy, but I'm afraid this canonical action won't go anywhere. The old Code of Canon Law specifically stated that any Catholic individual can make a "denunciation;" the new Code is silent on that issue. (See the analysis by Ed Peters for more...

Jul. 1, 2004 - Last week Rod Dreher of the Dallas Morning News faced a decision: Should he call attention to a priest who was helping out in a local parish? That priest, Dreher had learned, was suspended by his own diocese, on sexual-misconduct charges. It looks at first like an easy call, especially for...

Jul. 1, 2004 - In Massachusetts, where legislators did nothing to prevent the judicial imposition of same-sex "marriage," the lower house of the state legislature is now ready to consider a bill that would require all hospitals to furnish the abortifacient "morning-after" pill on request. This bill was...

Jun. 30, 2004 - The ACLU has discovered a new assault on the Bill of Rights: A Virginia law that bans nude camps for teenagers. You can see their logic immediately, I'm sure. Allow the legislature to prevent teenagers from running around naked together, and pretty soon they'll be banning apple pie and...

Jun. 29, 2004 - Garry Will is very unhappy with the US bishops, because they presume to speak from authority on the issue of abortion. Wills doesn't think that bishops should speak from authority. Only he should do that. Thus, Wills quickly dismisses a Scriptural argument by Pope Pius XII, saying: "Yet no...

Jun. 28, 2004 - Here's an original and intriguing article from the Opinion Journal. You've heard the argument that Democrats lose votes because of their support for abortion. Here the argument is made in a new and arresting form. Demographic data suggest that among American voters between the ages of 18 and...

Jun. 18, 2004 - Who's really giving the Kerry campaign its best advice on dealing with Catholic bishops? Is it the Unitarian who helped disrupt services at St. Patrick's cathedral? Or is it the Jesuit who defied the Pope? Let's see: Father Drinan violated his vow of obedience by running for Congress...

Jun. 3, 2004 - You could write it off as just one more election-year gimmick, and maybe you'd be right to do so. But the tortured effort by Senator Dick Durbin to make Democrats look more "Catholic" than Republicans still deserves a comment. To get the results he wants, Durbin ascribes equal importance to...

Jun. 3, 2004 - Let's just suppose, as a thought-experiment, that a particular seminary began turning out a disproportionately large number of priests with a serious personality disorder that was NOT related to sexuality. Let's just say, for the sake of the argument, that many priests from this seminary were...

May. 26, 2004 - One astute CWN reader has noticed that among the 60 Boston parishes scheduled for closing, 10 were run by pastors who signed a public call for Cardinal Law's resignation. The same observer says that the archdiocese will also be closing 20 "pink" rectories. (His comments, among others, appear in...

May. 26, 2004 - Catholic doctrines and moral teachings must change, writes Marney Rich Keenan in a Detroit News op-ed, "Because the church can't afford to lose people like me." Well now. That's a matter of opinion, isn't it? From a different perspective, you might even ask whether the Church can afford to keep...

May. 23, 2004 - Can Leila predict the future, or...

May. 17, 2004 - Go to the online version of today's Boston Globe, scroll down a bit, and you'll see a photo of a lesbian couple kissing, in a large room absolutely packed with cheering supporters, TV cameras, reporters, and (obviously) newspaper photographers. The caption says they are enjoying a "private...

May. 11, 2004 - Jim Post, the head of Voice of the Faithful, has scolded Boston's Archbishop Sean O'Malley for opposing same-sex "marriage." "We look with dismay at bishops who openly criticize the homosexual community and criticize gay rights," says Post. You can read the whole story in the Boston Globe...

May. 7, 2004 - Have you ever been tempted to put a Band-Aid on your finger, so that you'll be sure you don't get a cut? No? Then maybe you can't help me understand all the news stories--here's just one of many examples--suggesting that the "morning-after pill" could prevent unwanted pregnancies. A...

May. 6, 2004 - A Wall Street Journal editorial today points out that the US Army-- not the media-- uncovered the abuse of prisoners in Iraq. The editorial is worth reading for its own sake, but for our purposes, notice the first phrase in this sentence: Unlike the Catholic bishops, some corporate boards and...

May. 3, 2004 - Cardinal McCarrick says that the US bishops are not engaged in a conspiracy to ensure re-election for President Bush. What you heard from the White House was a sigh of relief. With friends like...

Apr. 29, 2004 - When should a priest withhold the Eucharist from a Catholic who is an obstinate public sinner? And who should make the decision to refuse Communion: the parish priest? the local bishop? the bishops' conference? the Holy See? Those questions have been answered. It's up to the pastor. In...

Apr. 29, 2004 - MSNBC is conducting a poll on whether pro-abortion Catholic politicians should be denied the Eucharist. But the question is poorly worded; it asks whether these pols should be denied "the sacraments." Many of us would agree that they should be allowed to go to Confession. We'll conduct our...

Apr. 25, 2004 - John Kerry received Communion at the Paulist Center in Boston on Saturday, one day after the prefect of the Vatican's Congregation for Divine Worship said he shouldn't. A spokesman for the Paulists said that they were following directives from the Boston archdiocese. The Boston archdiocese said...

Apr. 23, 2004 - Many CWN readers, I suspect, will be interested in knowing that there is a Society for a Moratorium on the Music of Marty Haugen and David...

Apr. 14, 2004 - The next time someone (in Rome, perhaps?) suggests that UN forces should be in charge of worldwide peacekeeping efforts, let's remember that right now, Kofi Annan thinks that Iraq is too dangerous for a UN presence. Presumably the UN will be ready to move in and ensure peace-- as soon as peace is...

Apr. 12, 2004 - The problem really isn't Kerry, writes Pat Buchanan; it's the US bishops: Rather than acting as a pride of lions defending Catholic truth, they have, with rare exception, acted like a rabbit warren. There's a lot more...

Apr. 7, 2004 - Another US bishop has stated explicitly that he would deny the Eucharist to Senator Kerry. When you find out who it is, you won't be surprised....

Apr. 7, 2004 - Last night's CBS News report on the controversy over whether John Kerry should receive communion stands as a model of inaccurate, selective-- should we say dishonest?-- reporting. Correspondent David Paul Kuhn found several Catholic "experts" to back Kerry's side of the controversy; somehow he...

Apr. 6, 2004 - After attending Palm Sunday services at an AME church in Boston (it's so hard to find a Catholic church in that city!), John Kerry instructed the New York Times on his moral responsibilities as a Catholic legislator: My oath privately between me and God was defined in the Catholic church by...

Apr. 4, 2004 - During the reading of the Passion today, I was struck by this passage: Daughters of Jerusalem, do not weep for me; weep instead for yourselves and for your children for indeed, the days are coming when people will say, 'Blessed are the barren, the wombs that never bore and the breasts that...

Apr. 2, 2004 - When a special counsel appointed by the White House denied that homosexuality is a protected category under current federal civil-rights laws, gay activists howled in protest. Predictable, you say? Quite so. But it's not so predictable-- and much more troubling-- that the White House sided...

Apr. 1, 2004 - The Quixote Center in Maryland proudly announces the completion of its project to render a translation of the entire Bible in inclusive language. Yes, folks; Volume II: The Prophets, will soon be available at your local bookstore. Well, actually you won't find it at most bookstores, but I'm...

Mar. 29, 2004 - If you're anxious to know all there is to know about the latest bid for a constitutional amendment to "save" marriage in Massachusetts, there's good news and bad news. The good news is that my friend Dwight Duncan, a lawyer and law professor who's been up to his eyeballs in this fight from the...
Mar. 26, 2004 - A successor to the Apostles has been sentenced to "community service." Does anybody else out there find that just a bit...

Mar. 22, 2004 - If you think the play on words is crude, don't blame me; blame Bishop Olmstead. On the other hand, if you like the general idea, you'll love the bishop's column in his Phoenix diocesan...

Mar. 21, 2004 - A generation of classroom sex-education has produced a steady rise in teen pregnancy (partially masked by teen abortions), and a quiet epidemic of venereal diseases. Meanwhile abstinence-based programs are encourging young people to avoid sexual activity. This, in the eyes of the sex-ed lobby,...

Mar. 18, 2004 - Dissident theologian Hans Küng recently told an Australian broadcast audience that as a young man, Karol Wojtyla lacked the theological background necessary for entrance into the Gregorian university. In making this observation, Küng obviously intends a put-down of Wojtyla. But only a...

Mar. 18, 2004 - If it's a parody, it's a pretty good one. But this op-ed by a minor public official in Arizona has us wondering. Can a grown man actually write like this: However, permitting or encouraging Latin masses is part of a misguided trend to go back in time to the romanticized church of the 1940's and...

Mar. 17, 2004 - At first it was just a few "devout" atheists, arguing that we shouldn't have prayer in public schools. Then the courts got involved, siding with them. Soon the courts took the lead, banning Christmas displays in public places, unless those displays were shorn of any Christian content. (Santa...

Mar. 15, 2004 - Here's a must-read piece from the Washington Post. If you believe that priests who molested children were shielded by a clerical network, and if you fear that network is still in place, Stephen Galebach points out that there is a way to break it up-- if prosecutors are ready to be aggressive....

Mar. 14, 2004 - On Thursday, the Massachusetts legislature gave tentative approval to a constituational amendment that would bar same-sex "marriage," but give same-sex "civil unions" all the privileges of marriage. On Friday, newspapers reported that the measure was a victory for proponents of traditional...

Mar. 8, 2004 - The question, for now, is whether a Supreme Court Justice should give a speech to an advocacy group that opposes the gay-rights agenda. Notice: 1) No serious observer sees any ethical issue at all here. 2) If he's spoken to a group that favored gay rights, the media wouldn't bat an eye. 3) By...

Mar. 4, 2004 - The late Justice Harry Blackmun said of the Roe v. Wade decision, which he authored: "I'll carry it to my grave." But it's beyond the grave where the big problems...

Mar. 3, 2004 - The reporter doesn't intend a sympathetic portrait, but you've got to read this profile of Cardinal Pell. He was signed as a former professional football player. He recognizes that he's now seen as "the bully bishop from central casting." So how does he plan to change? Cardinal pell says: "I...

Mar. 3, 2004 - The two stories for the past week, for American Catholic readers, were the opening of The Passion and the sex-abuse report by the National Review Board. In a brilliant National Review article, John O'Sullivan manages to put those stories together. He sees, in the behavior of Pontius Pilate (as...

Mar. 3, 2004 - A man who can do an extended smear on Mother Teresa is capable of anything, so you shouldn't be surprised that when Christopher Hitchens writes on the same-sex "marriage" debate, he comes out with lines like this: I know that our theocratic enemies are, and that our former totalitarian enemies...

Mar. 2, 2004 - (I wish I'd said it, but this email message came from a subscriber:) Please do not overlook the glaring fact that this decision was issued by the very same Court that, just a couple of days earlier, refused to enjoin the San Francisco mayor from defying the law prohibiting homosexual...

Mar. 2, 2004 - Back in the early 1970s, Chicago's Mayor Daley-- the last of a breed of urban Bosses-- reacted angrily to the (quite accurate) suggestion that he was imposing his will on the city's government. Said Daley: "We run a democracy here!" Jean-Bertrand Aristide tried to "run a democracy" in Haiti....

Mar. 1, 2004 - If I read William Safire's Monday column in the NY Times accurately, he is arguing that since Vatican II taught that it is wrong to blame all Jews for the death of Christ, it is wrong to portray any Jews as involved in the process. Under Safire's rules, I suppose, any portrayal of the Passion...

Feb. 26, 2004 - In Massachusettss, Democrats are offering a "compromise amendment" to the state constitution. Since John Kerry endorses this "compromise," you know there's a catch. Sure enough: the amendment would call for "civil unions" for gay couples. Just a few weeks ago, defenders of marriage in...

Feb. 21, 2004 - This week, as the Pontifical Academy for Life met in Rome, one prelate raised the issue of beatification for the Academy's first president, the great French geneticist Jerome Lejeune. For readers who would like to learn more about this extraordinary man, there's a lovely biography available: ...

Feb. 19, 2004 - The National Catholic Reporter has come out with an editorial in favor of the Massachusetts court ruling calling for legal recognition of same-sex "marriage." The Reporter sees this decision as a "beneficial step along the path of human understanding and human rights." If you look beyond the...

Feb. 19, 2004 - Bishop Hubbard recently listed (below) the primary works of the Church: educating children, feeding the hungry, housing the homeless. Compare his thoughts with this recent statement by Chicago's Cardinal George: One religious response to this kind of culture is to institutionalize schools and...

Feb. 18, 2004 - Today's headlines in the secular press inform us that: 1 American bishop has been convicted of a felony 1 American bishop has been implicated in a suicide (for the second time in recent weeks), amid charges that he forced a priest to lie 1 American bishop has

Feb. 12, 2004 - The Drudge Report says that a leading Democratic presidential candidate may have been involved in an extra-marital affair. With an intern. Maybe, with an eye to recent Democratic models, he was trying to act "presidential." BTW, I'm talking about the sexual-indiscretion rumors of 2004, as...

Feb. 11, 2004 - In last week's National Catholic Reporter, John Allen outdoes himself. His column is always worth reading; his sources in Rome are excellent, and he doesn't let his opinions interfere with his strong factual reporting. It isn't often that you find someone at the Vatican who will speak...

Feb. 5, 2004 - Food for thought: The Massachusetts constitution expressly states that the courts should not be involved in marriage issues. So how does a court now have the right to define marriage? It turns out, we let the courts into the game years ago, when the legislature gave them power to handle...

Feb. 4, 2004 - I've always had a soft spot for Washington Post columnist E.J. Dionne. Although I don't generally agree with him, I find him a very personable guy. Maybe that's because we are both natives of Massachusetts. In a column that appeared yesterday, Dionne said that Republican strategists are wrong...

Jan. 28, 2004 - Last November, at the US bishops' meeting, Archbishop Alfred Hughes made what should have been recognized as a shocking admission: None of the standard Catholic religious-education texts for high-school students gives an adequate presentation of Catholic teaching. Now Newsweek finds that young...

Jan. 20, 2004 - Did you hear what Pres. Bush said about abortion in his State of the Union address? Neither did I. Twenty years ago, a Republican president would always make at least a perfunctory reference to overturn the Roe v. Wade decision. But the decision endures, and now GOP leaders have given up the...

Jan. 20, 2004 - In a Boston Globe op-ed, Cathy Young complains that agnostic politicians suffer discrimination. (By "discrimination," what she means is that people don't vote for them.) Coming soon, to a state near you: A federal judge will declare that henceforth, 5% of all elected officials must be...

Jan. 20, 2004 - As President Bush prepares to deliver his State of the Union message-- which, no doubt, will include some grandiose new plans for government action-- a Wall Street Journal editorial (available only to subscribers for now) notes that Bush has presided over more rapid growth in discretionary federal...

Jan. 15, 2004 - Showing the political timing that made him what he is today, Al Gore is giving a speech on "global warming" today in New York-- where today's temperature is zero. Gore explains that actually, global warming causes extreme cold. You might not understand that, but then you didn't invent the...

Jan. 9, 2004 - This is only my personal observation-- call it anecdotal evidence-- but I'm beginning to think I notice a trend. At the little chapel where I attend Mass almost every weekday, the attendance at daily Mass has been rising, slowly but steadily, ever since I began going there. The same thing...

Jan. 9, 2004 - OK, OK. I realize that cloning is not a moral option. (And it would take too long.) But if the Vatican could find a few more American priests who think and act the same way, and quickly make them...

Jan. 8, 2004 - Howard Dean says that his religious faith prompted him to support same-sex unions. Of course, this is the guy who chose his religious faith on the basis of a dispute over a bicycle path. So a discussion on a bike path formed his faith, and his faith formed his views on same-sex unions. Seems...

Jan. 7, 2004 - What painful lesson should Church leaders draw from the history of the Inquisition? For one thing, it's a dangerous mistake to turn ecclesiastical problems over to civil authorities. How much better is it to have clerical discipline handled by ex-FBI...

Dec. 30, 2003 - In a New York Times op-ed column, David Brooks points out that President Bush was once Episcopalian, then Presbyterian, now Methodist. Howard Dean was Catholic, then Episcopalian, now Congregationalist. Wesley Clark has identified with the Methodist, Baptist, Catholic, and now Presbyterian...

Dec. 29, 2003 - Some bookstores offer "special sale" rates for the hardcover volumes that nobody wants. Spence Publishing is offer a year-end sale on all their hardcover books: just $10 apiece. And as I've commented here before, Spence puts out a lot of very good...

Dec. 29, 2003 - The year is coming to an end, and your 2003 World Almanac will soon be outdated. But if you're in the habit of buying a new almanac every year, be forewarned that the FBI will view you with...

Dec. 29, 2003 - On the feast of the Holy Family, Father Walter Cuenin told his parishioners: "We should never think that there is a single Biblical model of family life." In his parish bulletin Father Cuenin-- one of Boston's most outspoken radical priests, who testified against a proposed state constitutional...

Dec. 27, 2003 - According to an AP story, Italy's Prime Minister Silvio Berlusconi has revealed that terrorists planned to crash a plane into the Vatican on Christmas Day. The story seems a bit fuzzy; Italian officials say that Berlusconi's statement was not official (whatever that means). But it matches what...

Dec. 24, 2003 - According to our collleagues at Catholic News Service, an informed Vatican official has denied reports that Pope John Paul commented favorably on Mel Gibson's film. The Pope watched the film, but made no comment at all, the official insists. Now here's what makes this particularly...

Dec. 24, 2003 - Just a quick reminder: Even before the US went to the "code orange" alert because of terrorist threats, Italian officials were warning about a possible terrorist strike against a target that symbolizes Christianity. What site in Italy symbolizes Christianity most prominently? Exactly....

Dec. 21, 2003 - In his weekly column for the National Catholic Reporter, John Allen confirms that Cardinal Renato Martino makes other Vatican officials uneasy, because of his persistent anti-American comments. There are now at least 4 different reports-- from L'Espresso, CWNews, Il Foglio and the National...

Dec. 17, 2003 - In a column for National Review Online, Michael Novak brings the welcome news that there are Vatican officials, too, who are worried about the astonishing statements issued by Cardinal Martino. Novak's article begins: The Italian newspaper Il Foglio ran a piece Dec. 16 about the frustration...

Dec. 17, 2003 - The morning-after pill prevents pregnancy, the media keep telling us. But every now and then somebody varies from the prepared script and exposes the truth. Take today's New York Times, for example. The front-page story begins by saying that the morning-after pill is intended "to prevent...

Dec. 17, 2003 - Just for the record: Cardinal Martino is eligible to be elected Pope-- as is every other bishop. But I have never seen his name on any list of papabili. It's bad enough that he'll have the opportunity to vote in a papal conclave. But let's not get carried away and suggest that he ever had a...

Dec. 16, 2003 - When he made these comments, Cardinal Martino was supposed to be introducing the Pope's message for the World Day of Peace. Instead, reporters got him talking about Saddam Hussein. What he said was objectively loopy. It's one thing to oppose the death penalty; it's quite another to say that...

Dec. 15, 2003 - After several years of non-stop cheerleading for same-sex marriage, the Boston Globe has allowed its "independent" ombudsman to spend a few moments wondering whether the coverage has been fair. It's a fairly hilarious exercise. The bottom line: After some ritualistic head-scratching and...

Dec. 11, 2003 - Like Diogenes (see below), you may have noticed that most mass-media outlets are quite happy with the Supreme Court decision to uphold restrictions on campaign funding. Ordinarily you can count on the media to uphold free speech. Not this time. Wonder why? It's simple, really. If you're...

Dec. 11, 2003 - The last Boston Globe story on same-sex marriage (scroll down toward the end) cites a few polls of Massachusetts residents. Polls, including one taken for the Globe and WBZ-TV after the court decision, show a majority backed the court's 4 to 3 decision. A University of Massachusetts poll taken...

Dec. 8, 2003 - Howard Dean is now a fulll-time politician, but he was once a full-time physiican. The leading Democratic presidential candidate served an internship with Planned Parenthood, but insists that he never actually performed an abortion. "I did not perform abortions, I'm a medical doctor," Dean...

Dec. 8, 2003 - ...of a white Christmas. Some parts of Massachusetts got 3 feet of snow this weekend; the whole state is covered by at least a foot. It was the biggest December storm on record. Last year, we set a record for snowfall over the course of a winter. We're ahead of that pace now. Oh, sorry;...

Dec. 4, 2003 - Friends of OTR are stilll dancing in the streets in St. Louis, and if you want to know why, read...

Dec. 3, 2003 - The Boston Globe, already breathless with anticipation of same-sex "marriage" in Massachusetts, have managed to find another argument in favor of that move-- and I'm guessing that most readers hadn't thought of this one. I don't want to give it all away; you really should read the whole...

Dec. 3, 2003 - Do they have anyone certified in aversion...

Dec. 2, 2003 - Bishop Raymond Burke of LaCrosse, Wisconsin, has been named the next Archbishop of St. Louis. This is good news for the faithful in St. Louis. And last week we had distinctly good news for the Catholic people of Phoenix. It's too early to say that we're seeing a trend, but it's not too...

Dec. 2, 2003 - You knew it was going to happen-- at least you should have known-- and now it has. In Utah, an avowed polygamist has cited the Supreme Court ruling in the Lawrence case in defense of his "lifestyle choice." There's a compelling argument against him. You know it; I know it. But you won't...

Nov. 24, 2003 - The flagrantly anti-democratic approach to gay "marriage" in Massachusetts recalls an important in-house debate among American conservatives, several years ago. It all began when First Things put together a symposium on "judicial usurpation of politics," and asked a group of very perceptive...

Nov. 20, 2003 - Today, in a historic 4-3 decision, the Supreme Judicial Court of Massachusetts ruled that all existing state laws are null and void, the legislature is dissolved, and the 4-judge majority will re-write all state laws by themselves. OK, I made that up. It didn't really happen. But if it did,...

Nov. 20, 2003 - Standing the facts on their heads, a Boston Globe columnist warns Republicans that they will lose votes if they fight against same-sex marriage. That's arrant nonsense. The public-- even in Massachusetts!-- is overwhelmingly opposed to same-sex unions. If Republicans find a way to rally that...

Nov. 19, 2003 - Let's suppose that, 180 days from now, you can produce a document from a town clerk in Massachusetts, certifying that you're a bird. Does that mean you'll be able to...

Nov. 12, 2003 - Have you ever noticed that reporters find a lot of "ultraconservatives," but never an "ultraliberal?" That some American politicians are constantly identified in the media as conservatives, but very few are identified as liberals? You haven't been imagining it. A Wall Street Journal op-ed...

Nov. 5, 2003 - Today President Bush signed into law a bill banning "a certain type of abortion," the AP news story tells us. By "a certain type" of abortion, they mean partial-birth abortion. But the abortion industry doesn't approve of that term, and AP is kowtowing, as usual, to the pro-abort crowd. In...

Nov. 5, 2003 - There's a rumor going around that Father Dave Mullen, who has courageously opposed the outrageous "Talking about Touching" program, has been silenced by the Archdiocese of Boston. I called Father Mullen, to see if it was true. "I can't talk to you," he told me. 'Nuff said....

Nov. 1, 2003 - Since sometime in 1999, President Bush has been saying that he's anxious to sign a ban on partial-birth abortion. Since October 22, he's had the opportunity to do so. But he hasn't done it yet. What is he waiting for? Just...

Oct. 31, 2003 - If you think Israel's repressive policies are fueling Palestinian anger, and thwarting the cause of peace, does that mean you're either an anti-Semite or a friend of Arab terrorists? If it does, then the chief of staff of the Israeli military must be either an anti-Semite or a friend of Arab...

Oct. 31, 2003 - When Worcester's Bishop Daniel Reilly testified last week before the Massachusetts legislature, everybody-- I mean everybody-- interpreted his remarks as a signal that the Catholic bishops would end their opposition to domestic-partnership legislation. After his formal testimony, the bishop was...

Oct. 30, 2003 - CWN doesn't ordinarily do book reviews (yet). But I just finished reading a terrific novel, and I came away thinking: "Why hadn't anybody told me about this book?" So now I'm telling you. Peace Like a River, by Leif Enger, a thoroughly American novel published in 2001, which somehow escaped my...

Oct. 29, 2003 - Harvard political theorist Harvey Mansfield is working on a new book about what it means to be manly. If you read his critical Wall Street Journal review of another effort in that field, you'll understand why I'm looking forward to reading Mansfield's finished product. You'll also...

Oct. 28, 2003 - Some disaffected Anglicans in British Columbia are being threatened with excommunication. Their alleged offenses include disobeying the bishop, causing scandal, and schism. And what are these contentious people doing, actually? They're opposing the recognition of same-sex "marriage" by...

Oct. 27, 2003 - There's a sort of cockeyed consistency to the Muslim position on religious freedom, isn't there? In a country where Christians dominate (Italy), the Muslims don't think the crucifix should be displayed. Where Muslims dominate (Saudi Arabia), they don't think the crucifix should be displayed....

Oct. 27, 2003 - For 364 days every year, my liberal friends tell me: "You can't turn back the clock." I wonder if they showed up at work an hour early...

Oct. 24, 2003 - In 1991, when lawmakers in Massachusetts discussed "domestic partner" benefits for homosexual couples, Msgr. Wiliam Murphy-- now the Bishop of Rockville Center, New York-- referred to the proposal as "the farthest shore of madness." Yesterday Bishop Daniel Reilly of Worcester-- speaking for all...

Oct. 16, 2003 - Spence Publishing is having a quick online book sale, offering a bunch of their excellent books at only $5. But the sale site will only be open this week. Time's already running out! My own favorites, among the books offered, would be The End of Democracy, a prescient and powerful collection of...

Oct. 16, 2003 - We have a lively debate going on, in Sound Off, about priestly celibacy. What strikes me is that everyone tackles the issue from the perspective of the priesthood. Let me try the other approach. Clerical celibacy is a discipline, not a doctrine; it could conceivably be changed. Many good...

Oct. 14, 2003 - You might have seen the headline in today's News Bytes: "Few Jews Remain in Baghdad." That news, even in headline form, got me to thinking. There may be few Jews living in Baghdad, but there are no Jews living in Riyadh-- at least not living openly. There are also no Christians practicing...

Oct. 8, 2003 - If John Allen of the National Catholic Reporter is right-- and when it comes to getting straight facts from the Vatican, he usually is-- the forthcoming "disciplinary" document on the Eucharist will contain very little that is new or surprising. (Go here and scroll down to the bottom for...

Oct. 8, 2003 - To keep things in perspective, here's what happened in California yesterday: The voters decided to oust a pro-abortion, pro-gay Catholic (Davis) and replace him with a pro-abortion, pro-gay Catholic (Schwarzenegger) instead of a pro-abortion, pro-gay Catholic (Bustamante). And if the state's...

Oct. 2, 2003 - "Losing by Winning" is the apt title of an article by George Neumayr in the American Spectator Online. He's referring to the California Republican establishment, and its mindless support for Arnold Schwarzenegger. Worth reading. Hits nails on...

Oct. 2, 2003 - There are only two Catholic parishes in all of Tajikistan. The little country in central Asia is mostly Muslim, and Christians form a barely visible minority. But in a show of genuine Christian charity, that tiny minority is providing aid to the large majority. The Catholics of Tajikistan,...

Oct. 1, 2003 - Tom McClintock is a serious politician, not a cartoon character or an action figure. So he's not being taken seriously in California's recall-the-governor race. Republican Party officials-- including some who call themselves conservative-- are urging McClintock to drop out, and make room for a...

Oct. 1, 2003 - Cardinal-elect Keith O'Brien of Aberdeen, Scotland, has called for a re-examination of Church stances on contraception, priestly celibacy, and homosexuality. In the process, the humble prelate compared himself with St. Paul. And by inference, he suggested that the man who is planning to give...

Sep. 29, 2003 - This weekend, in an interview with Tim Russert of MSNBC, Republican commentator Tucker Carlson said that President Bush is "functionally pro-choice," since he "doesn't really care" about the abortion issue. That comment came from a Bush supporter, with plenty of friends in the executive...

Sep. 29, 2003 - As I mentioned below, there's a strong precedent against having two voting cardinals from the same archdiocese. However-- as an alert reader has pointed out-- the Pope broke that precedent yesterday when he named Archbishop Peter Erdo of Budapest as a future cardinal-- while the retired...

Sep. 28, 2003 - Why was Boston's Archbishop Sean O'Malley not on the list of new cardinals? I think there's a simple explanation. There have never been two cardinal-electors-- two cardinals eligible to vote in a papal conclave-- from the same archdiocese. (Oops! Correction: There was one case. In 1998,...

Sep. 26, 2003 - Here are the facts, as reported by the San Antonio Express-News: Jerrilyn White was working as a secretary in a parish within the Archdiocese of San Antonio, Texas. She charges that a priest assigned to that parish, Father Michael Kenny, had affairs with several women, including herself. White...

Sep. 25, 2003 - If there's anything the French people love more than their food, it's their language. So it's amusing to see the continuing campaign by leading French culinary authorities to drop "gluttony" from the list of the seven deadly sins. Maybe it's just a publicity stunt. The people circulating a...

Sep. 23, 2003 - The 2004 campaign season is already beginning, and we can expect to see plenty of stories about public-opinion surveys. In an extraordinary number of cases, reporters will mangle the meaning of the polls. This particular story is taken from the Boston Herald, but you can find similar errors in...

Sep. 22, 2003 - Are you shocked by the cost of college and high-school textbooks? So are we. We can't do much about those costs, but if you'd like to do us a favor, you can buy your books the CWN link to Amazon.com, and receive at least the slight satisfaction that CWN receives a small commission on your...

Sep. 22, 2003 - Robert Pape, a U. of Chicago political scientist, has an interesting and somewhat disturbing op-ed column in today's New York Times. His contention-- based on a careful study of nearly 200 incidents over 12 years-- is that suicide bombing is not usually the work of religious fanatics....

Sep. 22, 2003 - The "teaser" on page 2 of today's New York Times tells the whole story: Kate Michelman said she would step down as president of Naral Pro-Choice America, after 18 years heading teh group, which advocates abortion as a right for women. Take careful note of that last phrase. Why does the Times...

Sep. 18, 2003 - Suppose I told you that half of Russia's top government officials are former military officers. Would that strike you as a fact worth noticing? But if I said that, I wouldn't be telling the truth. The truth is even more striking. In an op-ed article in the Wall Street Journal (available only...

Sep. 15, 2003 - As if he didn't have enough trouble within his own Anglican communion, the Archbishop of Canterbury is now finding himself unwelcome on the interfaith-dialogue circuit as well. Islamic scholars are willing to sit down and talk with infidels, but not with infidels who appoint openly homosexual...

Sep. 12, 2003 - What are the intellectual origins of capitalism? Adam Smith, you say? The mercantilists? Some Italian scholars are advancing a startling new theory: that capitalism can be traced back to roots in Franciscan theology. It's a provocative idea, and while the argument is definitely uphill, it...

Sep. 12, 2003 - Conservative Republicans in California are facing a familiar request: They should support Schwarzenegger's gubernatorial campaign, because the muscular liberal can unite the party. This is the standard liberal ploy. They can't back conservatives, because conservatives are "divisive." But...

Sep. 12, 2003 - Thursday's newspaper headline: Al Qaida threatens new strikes on the US. Friday's newspaper headlines: US officials say al Qaida may be planning new strikes on the US. Now are you more confident about our intelligence-gathering...

Sep. 11, 2003 - The US Senate is debating a proposal to provide vouchers that would allow parents in the District of Columbia to send their children to parochial shools. A spokesman for Sen. Ted Kennedy vows that the veteran lawmaker and his liberal allies "will use all the tools available to them to try to...

Sep. 10, 2003 - Abolition of the punishment for homosexual behavior "would open the floodgates of delinquent behavior, and be construed as providing unbridled license for the same..." No, that's not Senator Santorum speaking. Come to think of it, how can Santorum be "imposing his religion," if Hindus take...

Sep. 10, 2003 - In exchange for a $166 million payment, the City of New York has designated Snapple as its official beverage. In our efforts to stay on the cutting edge of business innovation, CWN is prepared to open negotiations with beverage producers. For a mere fraction of the cost-- say, $1.66 million...

Sep. 6, 2003 - US bishops haven't covered themselves with glory in the course of the scandal. But that doesn't mean that the lawyers representing sex-abuse victims are without fault. Far from it. In Boston, the stage was set today for a meeting at which Archbishop Sean O'Malley would present a final offer,...

Sep. 5, 2003 - Mother Teresa died 5 years ago today: September 5, 1997. So this is as good a time as any to remember what she said to Washington's power elite, including Bill and Hillary Clinton, at the National Prayer Breakfast in February 1994. I feel that the greatest destroyer of peace today is...

Sep. 4, 2003 - Miguel Estrada, who was nominated by the White House for a federal judiciary post, has withdrawn, recognizing that his nomination will probably be stalled forever by a Democratic filibuster in the Senate. Score one for the Democrats, led by the allegedly Catholic Ted Kennedy, who are blocking...

Sep. 4, 2003 - Every presidential-election year, the Manchester Union Leader stirs things up. They're at it already for the 2004 campaign. In a Sunday editorial based on a conversation with the Republican National Committee chairman, the Union Leader makes the argument-- based on very words of the GOP boss--...

Sep. 3, 2003 - Courtesy of Fox News, we have a transcript of this on-target commentary from news anchor David Asman: The Council on American Islamic Relations, known as CAIR, is an organization determined to stamp out prejudice against Muslims in America. Anti-Muslim bias is a nasty side effect of the war on...

Sep. 3, 2003 - Did you notice, in today's "News Bytes," the New York Times report about an anti-religious art exhibit in Moscow? We thought it was an interesting story. That's why we covered the issue, in CWN, three weeks ago. The CWN story was dated August 12. Sure, I'm bragging. But there's more to it. CWN...

Sep. 2, 2003 - Phyllis Schlafly offers a simple, logical solution to the Ten Commandments controversy in Alabama. You can't say that her proposal is unconstitutional; it's based explicitly on a clear provision of the Constitution. You can't say it's anti-democratic; it wouldn't work unless a majority of the...

Sep. 2, 2003 - A Washington Times story tells us that in Iraq: "The new Cabinet exactly mirrors the Governing Council's ethnic and religious breakdown with 13 Shi'ites, five Sunni Arabs, five Kurds (also Sunnis), one ethnic Turk and an Assyrian Christian." That doesn't quite mirror the ethnic and religious...

Sep. 2, 2003 - Once again the Guardian deserves credit for publishing a truly eye-opening report on the Anglican crisis. This time the insight comes from the Archbishop of Canterbury himself. After admitting that things are "messy" in the Church of England these days, Archbishop Williams says: If you're...

Sep. 1, 2003 - Theo Hobson, in a provocative essay published in The Guardian, argues that the recent arguments within the Church of England, over openly homosexual bishops, reflect a deeper problem that Anglicanism cannot solve. It's all over, Hobson argues. The Anglican tradition cannot survive. The whole...

Sep. 1, 2003 - Confronted with the evidence that a child-molestor had apparently been working for him in the Vatican Secretariat of State, Bishop James Harvey tells the Dallas Morning News: "I presumed everything was OK, that there wasn't anything to it or the accusations were false." Are you sick and tired...

Aug. 29, 2003 - Imagine that you're the judge. The jury has found the defendant guilty of launching one of those obnxious "worm" programs that send billions of annoying messages across the internet. What do you think would be an appropriate sentence? In grammar school, did the teacher ever make you...

Aug. 29, 2003 - The Alabama case has put Judge Moore at the center of a revealing constitutional conflict. The issue is not only whether the government should (or even can!) acknowledge the sovereignty of God, but also whether the federal government can dictate the policies of the individual states on such...

Aug. 28, 2003 - So now we have a Catholic bishop arguing that women should hear confessions. Oh, of course he's not challenging the definitive Church teaching that women cannot be ordained as priests. And he's not suggesting that sacramental confession need not involve an ordained minister. Oh, no; nothing...

Aug. 26, 2003 - As the initial shock wears off, several thoughts on the Geoghan killing: 1) The accused (and confessed) murderer, we are told, was motivated by a hatred of homosexuals. Oh, then Geoghan was homosexual? For months the media avoided that issue, repeatedly telling us that homosexuality and...

Aug. 26, 2003 - The poll on our home page shows that a solid majority of our readers back Judge Moore in his argument with a federal court order. I agree with his argument, too. But I question whether this is the time or the place for a battle. Sooner or later, we're going to have to settle the question of...

Aug. 23, 2003 - Internet gurus now believe that the SOBIG worm originated with a porn newsgroup. A porn newsgroup? I can understand why people would want to exhange the latest news from the Catholic world, or the world of finance, or technology, or entertainment. But porn? What sort of news would this...

Aug. 22, 2003 - On Wednesday a group of 160 Milwaukee priests called for an end to mandatory clerical celibacy. On Thursday the president of the US bishops' conference called for "honest conversation" on the issue. If a group of 160 priests called for a return to the Tridentine-rite Mass, do you suppose they'd...

Aug. 22, 2003 - Yesterday Israeli helicopters fired several rockets at a car on a crowded street in a civilian area in Gaza; Israeli troops shot down two teenagers in the West Bank. So why do this morning's newspapers tell us that Palestinian groups have decided to end the ceasefire? I'll answer my own...

Aug. 21, 2003 - We can all agree, can't we, that suicide bombers are motivated by bad religious beliefs? Either you accept the notion that "Islam is a religion of peace," and you believe these terrorists have a warped understanding of Islam, or you believe that Islam itself is a false faith with dangerous...

Aug. 14, 2003 - Could you dream up a scenario in which, during the era of World War II, one individual would be friendly with both Hitler and Churchill? I couldn't. But it happened. Today's NY Times carries afascinating obituary for Lady Diana Mosley: a British expatriate, fascist, and-- perhaps above...

Aug. 14, 2003 - You may have caught the story listing among today's News Bytes headlines: the head of the Simon Weisenthal Center charges that Mel Gibson's new movie, The Passion, is fueling anti-Semitic hatred. Now anti-Semitic hatred is a bad thing. And I suppose we'll have to take the word of Rabbi Hier...

Aug. 8, 2003 - Richard Ostling of AP caught me off guard the other day, when he called to get my reaction to his fascinating discovery: a good reason to believe that Boston's new Archbishop Sean O'Malley cannot become a cardinal. Ostling had (as usual) done his homework. Barring an unexpected death,...

Aug. 8, 2003 - In an interesting Wall Street Journal op-ed (available for now only to WSJ subscribers, unfortunately), Melik Kaylan questions the argument put forward most notably by Andrew Sullivan: that public acceptance of same-sex "marriage" will help homosexuals to curb their promiscuity and became solid...

Aug. 6, 2003 - Do you ever wonder whether columnists from newspaper "Style" and "Arts" sections live in some sort of parallel universe? The headline tells the story in "Arts" section feature from today's New York Times: "What's Happened to Sex in Movies?" It would be an oversimplification to say that the...

Aug. 6, 2003 - Reporters who have been clamoring for full disclosure of sex-abuse allegations against Roman Catholic clerics seem awfully quick to accept the blanket clearance offered to an Episcopalian cleric after an investigation that took less than 24 hours. Hmmm. How do the following statements fit...

Aug. 6, 2003 - The Episcopal convention, having approved the appointment of a bishop who is engaged in a same-sex union, will now take up the question of whether same-sex unions are a good thing. Leaving aside the objective merits of the case(s), doesn't it strike you that, logically, the questions should...

Aug. 5, 2003 - It isn't very often that I find myself in substantial agreement with an editorial in the National Catholic Reporter. But their latest, calling for the resignation of the auxiliary bishops who served in Boston under Cardinal Law, is on the money. A small sampling: To regain credibility,...

Aug. 4, 2003 - In a remarkably prompt and clear public statement-- issued even before his installation-- Boston's new Archbishop Sean O'Malley said that "pro-choice" Catholic politicians should not receive Holy Communion. That's a very big first step, and I don't mean to criticize Archbishop Sean for taking...

Aug. 2, 2003 - "It is important not to have the Church instructing politicians," said the theologian Kerry. But it's a good thing to have politicians instructing the...

Aug. 2, 2003 - That eminent theologian, Sen. John Kerry, has announced that the Pope "crossed the line" with the new Vatican document on same-sex marriage. Now you might be wondering what line the Pope crossed. Sen. Kerry is ready with an answer, citing the highest possible authority: "President Kennedy drew...

Aug. 1, 2003 - Especially here in Boston, it's been recently tough to find a newspaper story about the Catholic Church that doesn't quote from Voice of the Faithful. No matter what the story-- a new sex-abuse policy? an incoming bishop? a fundraising drive-- VOTF has been quick with a public reaction. Until...

Jul. 31, 2003 - Today's Vatican document reads: "Allowing children to be adopted by persons living in such unions would actually mean doing violence to these children..." So let's say-- just hypothetically, you understand-- that Church leaders were putting together a Charter for the Protection of Children....

Jul. 31, 2003 - "The Vatican is opposed to extending the marriage rites to gay and lesbian couples, and obviously our diocese is in line with that position. If it's a civil marriage it's more or less not the business of the Church." Thus Steven Emery, a spokesman for the Diocese of Trenton, New Jersey. Wrong,...

Jul. 31, 2003 - It was noon today, Rome time-- early morning in the US-- when the Vatican released the document on same-sex marriages. That document makes it clear that: Opposition to the legal recognition of same-sex unions is a moral duty Diocesan bishops should issue their own statements on the topic and,...

Jul. 30, 2003 - A few of the heavy questions that I pondered while sitting on the beach last week: - Why is the sound of ocean surf so relaxing? Ordinarily you'd think that a "roar" or a "constant pounding" would be headache material. Why is it calming in this case? - Why is it even more relaxing to float...

Jul. 30, 2003 - In case anyone was wondering why I disappeared from this space last week, I was on vacation: a great, restful, sun-soaked week on the shore with my family. And it gets better. First, a confession: Up until last week, I had never read Dante. So for my vacation reading, I took along the...

Jul. 29, 2003 - Civil-rights lawyer Harvey Silverglate, writing in the Wall Street Journal (his op-ed column, unfortunately, is available online only to WSJ subscribers for the moment) to point out what's wrong with the ballyhooed report by Massachusetts Attorney General Tom Reilly on the sex-abuse scandal in the...

Jul. 29, 2003 - This much we know: On Thursday the Vatican will release its document arguing against legal recognition of homosexual unions. This much we can safely predict: Prominent Catholic politicians will immediately reject the Vatican's arguments. (In fact Sen. John Kerry has already announced that he...

Jul. 28, 2003 - The great hope for Boston Catholics is that Archbishop O'Malley will provide them with something radically different from the "business as usual" approach-- the results of which we have been reading in the headlines since the turn of the century. So it's not terribly encouraging to learn that...

Jul. 28, 2003 - It turns out that the new Vatican document, arguing against proposals for legal recognition of homosexual unions, is already in the hands of Catholic bishops in the US and elsewhere. So if your bishop has recently spoken out against those legislative proposals, you now know that he might have...

Jul. 23, 2003 - The Cardinal Ratzinger fan club is now in business on the...

Jul. 21, 2003 - Well, well, well. The attorney general of Massachusetts is very critical of the way the Boston archdiocese handled sex-abuse allegations. Great. Is there anyone left who is not very critical? The AG says there won't be any indictments. Surprise, surprise! Indictments entail hard work--...

Jul. 17, 2003 - Take a careful look at today's CWN story about the theme for next year's World Day of Peace. Usually the themes that are chosen are very abstract and more or less predictable; this one has a real barb to it. The Holy See, in criticizing US plans for war against Iraq, repeatedly asked questions...

Jul. 17, 2003 - Have you noticed? Let's be honest: the CWN headlines haven't been scintillating for the last several days. But then again, neither have the headlines in the New York Times. It's vacation time. The people who would ordinarily be making headlines are off work, and the reporters who would...

Jul. 14, 2003 - You know what's funny? CWN has an angry critic: a man who has regularly denounced our coverage, and finally announced to the world that he was letting his subscription lapse. But he still seems to check back regularly, to get fresh fuel for his outrage. Well, everybody needs a...

Jul. 12, 2003 - Under its own rules, the Supreme Judicial Court of Massachusetts must render a decision on same-sex marriage no later than this coming Monday, July 14. (Of course the SJC could ignore the rules-- the way it ignores the written constitution-- but in this case the justices are more likely leaping...

Jul. 12, 2003 - In an AP story on President Bush's visit to Uganda, we find this head-scratcher: Bush's own five-year, $15 billion AIDS plan is modeled after a program in Uganda, which stresses abstinence, monogamy, and condom use. Really? All three? Abstinence and monogamy? What does that mean?...

Jul. 11, 2003 - It's late Friday afternoon, and the court offices are closed for the day. So this day-- the feast of St. Benedict-- is not going to be the historic occasion when the Supreme Judicial Court of Massachusetts declares that homosexuals must be allowed the right to legal "marriage." The court's...

Jul. 11, 2003 - If William Dinges is "the nation's expert on Roman Catholic traditionalists," as Knight-Ridder reports, how come none of my Roman Catholic traditionalist friends have ever heard of him? I suppose not many potatoes ever heard of Luther Burbank, and he was an expert (from my home town, I might...

Jul. 11, 2003 - And while National Review is unhappy with the White House for making economic policy concessions and refusing to push for judicial nominations, the Family Research Council calls our attention to the fact that the partial-birth abortion ban, which has now passed both houses of Congress, still is...

Jul. 11, 2003 - When a staunchly Republican magazine like National Review begins making noises about secession from the Republican Party, it's time for GOP leaders to take notice. And that's exactly what's happened in a remarkable editorial, which points out that conservatives are losing battles on Capitol...

Jul. 11, 2003 - The Boston Globe breaks the story that the leaders of the US bishops' conference recently convened a secret meeting with various prominent Catholic leaders, to sound out their views on the future of American Catholicism. Hmm. That's interesting. And we weren't invited. Who was? Among the...

Jul. 10, 2003 - American law-enforcement officials continue to twist laws into pretzel shape in order to accommodate the abortion industry. The latest absurdity comes from Massachusetts, where a new court ruling upholds a "buffer zone" around abortion clinics, into which pro-life individuals cannot encroach, but...

Jul. 10, 2003 - Have you noticed that, around this time each year, fundraising appeals take on a more plaintive tone? It isn't easy lining up donations during the summer, when potential donors-- just like the rest of us-- are on, or looking forward to, their vacations. But then again, it isn't easy lining up...

Jul. 10, 2003 - Only a few hours passed between the announcement that Palestinian Prime Minister Abbas was threatening to quit and the announcement that the White House planned to send $20 million in aid to the Palestinian regime. You heard it here first. A White House spokesman commented that, to be sure,...

Jul. 9, 2003 - The news story says that the Palestinian prime minister is threatening to resign. You read it, and reflect: Toward whom is that threat directed? If it's aimed at his fellow Palestinians, it's not likely to work. They think Abbas has been too easy on Israel. If it's aimed at Israel,...

Jul. 7, 2003 - Why fulminate against Justice Scalia? In part it's because his ideas are, to liberals, so very dangerous. Children-- and young jurists-- cannot be allowed to read these things; they might get ideas! As you say, the Left cannot endure real competition between constitutional theories, since...

Jul. 3, 2003 - Are you wondering, as I am wondering, why so few conservatives have spoken out about the Supreme Court's decision in the Texas sodomy case? Hadley Arkes is brilliant, as usual, in his explanation of the issue,on the National Review...

Jul. 2, 2003 - President Bush has declined to support a constitutional amendment protecting marriage, explaining, "I don't know if it's necessary yet." (The Washington Post has the details of the story.) Not necessary yet?! And suppose tomorrow the Supreme Judicial Court of Massachusetts rules that the...

Jul. 2, 2003 - There's a very strong, elemental-- and, I believe, thoroughly healthy-- human drive to preserve and pass along one's family heritage. It's not just a matter of the family name, or genetic materials, or pride; it's more than that. Consider this thought-experiment: Imagine that sometime well...

Jul. 2, 2003 - On this day in 1776, the Continental Congress approved the Declaration of Independence. The document was signed on July 4, and so-- confounding the prediction of John Adams-- the latter date is now celebrated as America's Independence Day. Fair enough; signing sealed the document. (And with...

Jul. 2, 2003 - A news story in the Washington Times (whose generally conservative editors should know better) reports that a bare majority of American women-- 51%-- now embrace the pro-life position on abortion. In fact, over the years pollsters have consistently found that most American women are pro-life,...

Jul. 1, 2003 - In case you were wondering, the US bishops' conference did issue a statement criticizing the US Supreme Court decision in the Texas sodomy case. So why wasn't that statement widely quoted? Read it yourself, and try to choose the line that you would quote, if you were a reporter putting...

Jun. 30, 2003 - Twelve hours have passed since I first heard the report that Bishop O'Malley would be appointed to Boston, and there still hasn't been a single denial-- not even a pro forma statement saying that the report is speculative. And John Allen, the original source of this story, has a very high batting...

Jun. 27, 2003 - The full text of Justice Scalia's dissent in the Lawrence case is eminently worth reading. But this particular passage is a must: The Court's claim that Planned Parenthood v. Casey "casts some doubts" upon the holding in Bowers (or any other case, for that matter) does not withstand analysis......

Jun. 26, 2003 - Have you seen the strong statement from the White House, condemning the Supreme Court's decision in the Texas sodomy case? Neither have...

Jun. 26, 2003 - The latest available tax statistics show that America's 400 top income-earners accounted for an astonishing 1.1% of the nation's entire reported income. But they paid 1.6% of all taxes. But the richest 400, with an average annual income over $20 million, paid the same percentage as families...

Jun. 26, 2003 - You're right, Dom; you can't overstate the importance of judicial nominees. And we know that the Democrats understand that. If there is a Supreme Court vacancy this year, we'll quickly learn whether the White House understands as well. Please, no more Souters! (Or O'Connors, Kennedys, or...

Jun. 25, 2003 - ... for news from the US Supreme Court. The Family Research Council expects a decision tomorrow on the Texas sodomy statute, and another announcement soon about a resignation from the Court. Are you worried? On both counts? So am...

Jun. 25, 2003 - In 1965 the Moynihan report caused a furor by calling attention to the rate of illegitimacy among black Americans. At the time, about 25% of all black Americans were born out of wedlock. The latest statistics released by the federal government show that more than one-third of all births in...

Jun. 25, 2003 - Have you ever been scolded for criticizing a movie you haven't seen, or a book you haven't read? The standard liberal line is that, no matter how offensive the subject is, you can't talk about it until you've experienced it. So it's curious that the Los Angeles Times published an op-ed on Mel...

Jun. 24, 2003 - Stop-the-press news from the Family Research Council: Apparently the National Institutes of Health has cured all known diseases. Cures for AIDS, autism, diabetes and cancer have been discovered, all preparations for possible terrorist attacks using biological weapons have been perfected...

Jun. 24, 2003 - ... this time from a New York Times report: "It's outrageous that the majority in favor of these racial preferences was formed by Republican appointees," said Clint Bolick, vice president of the Institute for Justice, another conservative group that challenged the Michigan programs. True, but...

Jun. 24, 2003 - A Wall Street Journal editorial interprets the court succinctly: A cynic might conclude that yesterday's decisions mean universities can still racially discriminate, as long as they're not too obvious about...

Jun. 21, 2003 - In St. Louis, the Boston Herald cornered a few bishops to ask them what a new archbishop could do in Boston. The resulting article contained two noteworthy replies. First this from Archbishop Michael Sheehan, who has just been named temporary administrator of the Phoenix diocese: Sheehan said...

Jun. 20, 2003 - Mark Shea's blog for today has a very interesting-- and, I think, accurate-- answer to the plaintive question, "Why doesn't the Pope just fire all the bishops?" Look for the (not very descriptive) headline: "Since I've already alienated people by defending Rowling from the...

Jun. 20, 2003 - Sen. John Kerry, who still claims to be a Catholic has promised that he will block the nomination of any pro-life candidate for a seat on the Supreme Court. This might be a good time to recall that, in the published opinion of Cardinal Mahony, Gov. Frank Keating is "off the wall." If any bishop...

Jun. 20, 2003 - The National Review Board has concluded that the USCCB is not a criminal organization. And to think: It only took the resignation of an outspoken chairman to ensure that the bishops would get that ringing...
Jun. 20, 2003 - At their annual meeting, the bishops told reporters that: their new policies have effectively stopped sexual abuse the media is exploiting the controversy complaints about the bishops' leadership are motivated by anti-Catholic bias diocesan officials are fully cooperating with...

Jun. 19, 2003 - Our friend "Shrink," a regular Sound Off contributor, calls attention to the recent decision by the American Psychiatric Association not to remove pedophilia from the standard list of emotional disorders. You knew that. But take another look at the explanation offered by APA officials. They...

Jun. 19, 2003 - A Washington Post article conveys the impression that the real cause for all the trouble among the US bishops is the absence of national leadership-- that the bishops' conference needs more power. Thus: R. Scott Appleby, an expert on the American church at the University of Notre Dame, said the...

Jun. 18, 2003 - Next time an American bishop offers his resignation, accept...

Jun. 17, 2003 - It's Tuesday: the usual day for nomination of diocean bishops. A new archbishop of Boston was not appointed this morning....

Jun. 12, 2003 - Some members of the American Psychiatric Association are making the argument that pedophilia should not be classified as a disorder. (Does that sound outlandish? Couldn't possibly happen? Keep in mind that not so many years ago, the same group suddenly decided that homosexuality should not be...

Jun. 11, 2003 - There are about 200,000 Catholics in the Louisville archdiocese, which has just agreed to pay $25 million to sex-abuse victims. The math is pretty straightforward: that means an average family of 4 Catholics will pay $6,000. True, they won't get a bill in the mail. But what money does the...

Jun. 10, 2003 - Can a practicing Catholic be appointed as a US federal-court judge? Or will Democrats in the Senate block any such nomination? In an op-ed column published in today's Wall Street Journal (available, for now, only to subscribers), Douglas Kmiec raises that question. The answer is not clear....

Jun. 10, 2003 - You're right, Jeff. And for those who enjoy following the latest rumors about episcopal promotions (and I caution that those rumors are always highly unreliable), it might be worth noting that Bishop Wuerl's name is frequently mentioned in connection with Philadedelphia, too. Come to think...

Jun. 10, 2003 - ... not appointed yet. It's Tuesday afternoon already in Rome, and the time for episcopal announcements has passed without any word on an appointment in Boston. Which suggests that the Boston Globe report wasn't very accurate, and CWN had the (non) story right. But that's not...

Jun. 9, 2003 - A few readers-- and more than a few reporters-- have been asking for CWN's input on a story published yesterday in the Boston Globe, alleging that a new Archbishop of Boston is likely to be appointed tomorrow. CWN hasn't commented on that report, because we don't think it's accurate. In other...

Jun. 6, 2003 - The Family Research Council (FRC), a Washington think-tank with a solid Christian vision, argues that any legislator who supports partial-birth abortion is unfit for public office. I can't find any fault with their reasoning. Today FRC provided a distinct public service by compiling Roll Call...

Jun. 6, 2003 - Today's Wall Street Journal carries an op-ed (available to subscribers only, for now) by Niall Ferguson, essentially arguing in favor of developing an American empire. That's the first time I've seen that argument made seriously, in a responsible publication. I'd like to think that it will be...

Jun. 5, 2003 - My friend David Shnaider was first with the observation: I just saw that Howell Raines resigned today as Exec Editor of the NYTimes, a job you'll remember he was going to do with "every fiber of his body" as long as Arthur Sulzberger let him. I wonder if he's off to a small journalistic...

Jun. 5, 2003 - A question to ponder as you read today's media coverage of the partial-birth abortion ban: If more than 90% of all Americans believe that partial-birth abortion should be illegal, why do most reports carry a half-dozen quotes from people who oppose the ban, and only 1-2 quotes-- further down...

Jun. 5, 2003 - Have you hugged a tree today? An oak tree, perhaps? Or have you said a prayer to St. Boniface instead? (Don't know what I'm talking about? Check...

Jun. 3, 2003 - "To suggest a coverup is just plain false." That's what Bishop O'Brien told reporters in Phoenix in a spin-control news conference last night. The news conference was held after Bishop O'Brien signed a statement admitting to a coverup. So which is it: Was Bishop O'Brien being dishonest when...

Jun. 2, 2003 - Please, please someone tell me that the media in Arizona have the story wrong. Please tell me that the apostolic nuncio did not believe that accepting the resignation of Bishop O'Brien would be bowing to external pressure. Look, I don't want the Holy See to be jerked around by public...

May. 30, 2003 - Cardinal Pio Laghi has announced that the forthcoming visit to Rome by Colin Powell shows that the US is beginning to understand the importance of the Vatican in world affairs. (See today's CWN headline story.) That's nice. Maybe next the Vatican will begin to understand the importance of the...

May. 28, 2003 - A friend-- a priest working in a small parish near a large Eastern city-- writes about "Father Tim" (see below): I assume this guy is just a freelancer. I used to pretend to be inerested when people told me about their (non-CAtholic) weddings. A lady at the post office told me the...

May. 23, 2003 - If you've been reading this blog today, and you haven't yet read the full text of Cardinal Arinze's commencement speech at Georgetown, shame on you! But if you really need to be persuaded, how's this: In many parts of the world, the family is under siege. It is opposed by an anti-life...

May. 23, 2003 - What Cardinal Arinze said at Georgetown is simply what the Catholic Church teaches. Moreover, everybody knows that's what the Church teaches. Yet the moral teachings of the Church are proclaimed aloud so rarely that when we hear them-- especially at a Catholic university!-- it comes as a shock. (A...

May. 19, 2003 - Suppose you put your house on the market for $125,000, and I made an offer to purchase it at $25,000. Would you say we were close to an agreement? Would you say I was a motivated buyer? Right. And now you understand why lawyers for sex-abuse victims don't think the Boston archdiocese is ready...

May. 19, 2003 - US interrogators are using some interesting methods to persuade Iraqi prisoners to tell all they know. It's an interesting concept. How many times do you think you could listen to "On Eagles' Wings" before you'd...

May. 16, 2003 - The Boston Globe poll of local Catholics is imperfect in many ways; it's unscientific, and the questions frequently tilt toward a favored answer. Still, for all its weaknesses, that poll tells a frightening story. The full results of the Globe poll are worthy of notice. For instance, among...

May. 16, 2003 - My friend David Shnaider strikes again: Thought you might find this similarity in the wording of stated intent amusing. From The Washington Post May 15, 2003, report on a meeting where Executive Editor Howell Raines answered questions from NY Times employees: Asked by business reporter...

May. 15, 2003 - Today's CWN lead story illustrates a very disturbing trend in Vatican diplomacy. Civilta Cattolica is generally seen as a semi-official organ of the Vatican Secretariat of State. So when that magazine publishes an editorial wildly critical of the US, it's not unreasonable to see it as an...

May. 15, 2003 - We've mentioned this before, but it's worth a repeat. Leonardo Defilippis, a very talented and very Catholic filmmaker, has produced what will probably be remembered as his masterpiece: Therese-- a portrait of St. Therese of Lisieux. A friend recently attended an advance screening. His...
May. 14, 2003 - A friend with a background in canon law offered these encouraging reflections: It's worth remembering that the 1983 Code, as edited by John Paul II, includes the following canons. These were introduced to codify the provisions of Maxima Cura, an encyclical issued by Pope St. Pius X in 1910...

May. 14, 2003 - Don't you just hate it when "the competition" scores a coup? But you've got to hand it to Inside the Vatican. In their online teaser for a coming story about a pending Vatican document on the liturgy, ITV supplies this priceless quote from Cardinal Arinze: You might sum up our document with...

May. 12, 2003 - McBrien advertises himself as a theology, not a mathemetician. So maybe he does not understand why it's difficult to find young priests who were present at Vatican II. Or maybe he objects to the appointment of younger bishops. Come to think of it, when you see those conventions of liberal...

May. 12, 2003 - In response to parishioners' complaints about the "Talking about Touching" program, the spokesman for the Boston archdiocese provide a Globe reporter with this gem: But he said being in the system involves trusting administrators to make good decisions on curriculum, whether it's sex abuse...

May. 11, 2003 - The Globe poll confirms what we've always known: Most of the people in Boston identify themselves as Catholics, and that identification is about as far as they're willing to go to satisfy the demands of the faith. Most of these people don't frequent the sacraments, they don't believe what the...

May. 9, 2003 - To my mind, the most outrageous aspect of the Boston archdiocesan program is that it is mandatory. Parochial-school parents do not have any say as to whether or not their children will be involved. This is a clear and direct violation of Church teachings that the parents should be the primary...

May. 8, 2003 - There are now 400,000 human beings-- unused embryos-- sitting on freezer shelves across the US. See the Washington Post story, notice the language and moral logic of the people involved in the fertility business, and see if you don't feel a chill yourself....

May. 8, 2003 - Under US law, a pregnant woman can procure an abortion regardless of the father's wishes. But what if the father wants the abortion, and the woman resists? That's where the law gets complicated. For a classic example, look at the gymnastic feats performed by Connecticut's Supreme Court, in a...

May. 7, 2003 - You're right of course, Fr. Wilson; a Catholic politician should not be a Mason. He also should not vote to legalize abortion, require hospitals to cover contraception, allow sterilization, provide funding for Planned Parenthood, authorize cloning, accept euthanasia, tolerate divorce,...

May. 7, 2003 - A fellow blogger has taken me to task, understandably, for saying that the bishops of Massachusetts did not weigh in on a bill to define marriage as an alliance between a man and a woman. The Pro Dei et Patria blog notes that the Massachusetts Catholic Conference, the official policy arm of the...

May. 6, 2003 - Last week the Massachusetts legislature held hearings on a bill that would define marriage as a bond between a man and a woman-- an effort to stop the movement toward recognition of same-sex "marriages." Four Catholic priests testified at the hearings. All four opposed the bill, arguing in...

May. 2, 2003 - John Allen of the National Catholic Reporter gets a big score for this week's column, which includes an exclusive interview with the outgoing Israeli ambassador to the Holy See. The ambassador, Yosef Lamdan, has fascinating insights and opinions on last year's "siege" at the Nativity basilica in...

May. 2, 2003 - Bishop Galante has now confirmed what everyone knew: that he was sent to Dallas 3+ years ago to replace Bishop Grahmann (the latter being eased out because of his appalling handling of the sex-abuse scandal). But Bishop Grahmann decided not to be eased out. Now what? This is a test case....

May. 2, 2003 - Anyone looking for sequential logic in the editorials of the Boston Globe is bound to be disappointed, but the Globe's (curiously belated) editorial response to the Santorum ruckus is curious: For one thing, Santorum blamed declining moral standards for the child abuse scandal in the Catholic...

May. 1, 2003 - Check out today's story from Rome. Cardinal Sodano hopes that Fidel Castro will "lead his people toward democracy." What is the basis for this hope? Well, now that you mention it, there isn't any. In fact Castro has just finished rounding up his political opponents, sentencing some to long...

May. 1, 2003 - All perfectly true; Santorum did not make a "religious" argument. But just for the sake of the discussion, suppose someone did introduce a political argument based solely on religious belief. Why should such an argument be excluded from public debates? We accept arguments based on...

Apr. 30, 2003 - No, no, Diogenes. I have to defend the city where I was born. Judge Lopez is charged with lying under oath, misleading the public, and unprofessional conduct-- in a case involving someone else's sexual perversion. And she's facing a likely 6-month suspension. Whereas just a few years ago,...
Apr. 30, 2003 - Sorry for the late start! We had some server problems, which were only discovered after we tried to begin posting today's news. They're corrected now, obviously, and we're going ful...

Apr. 29, 2003 - Less than 20 minutes after I posted the CWN Quiz (below), "Pseudodionysius" provided the correct answer: X = contraception Now the next question: How far have we progressed from 1930, when the Washington Post said such things about contraception, to today, when critics of Sen. Santorum...

Apr. 29, 2003 - Mahatma Gandhi said: "There is hope for a decent life only so long as" X is avoided. Sigmund Freud said that X is a "characteristic common to all perversions." The Washington Post once editorialized that X leads to "degrading practices which would encourage indiscriminate...

Apr. 29, 2003 - On Worldnet Daily, within the space of 24 hours, columns by editor Joseph Farah and by Pat Buchanan have told the unvarnished truth about Sen. Rick Santorum: that he's being savaged for statements that are completely in line with Catholic teaching and with mainstream American public opinion....

Apr. 28, 2003 - Mary Jo Anderson has a great column on Worldnet Daily about talk-show host Sean Hannity and his bumbling efforts to "defend" Rick Santorum. (With friends like these...) Hannity proudly indentifies himself as a conservative Catholic, but his grasp of Church teaching is shaky-- particulary in...

Apr. 28, 2003 - For some reason my hometown newspaper hasn't covered the story. So could somebody please point me toward the statements in which Catholic bishops have praised Sen. Rick Santorum for his forthright defense of what the Church teaches? I'm sure there are dozens of these statements. Just one...

Apr. 26, 2003 - Sometimes it's astonishing what bishops will say... There is oneChurch in the United States-- in fact, one Church in the world. That one Church is holy, catholic, and apostolic. And to deny any one of those signs of the Church is to indicate a lack of understanding of, or interest in,...

Apr. 26, 2003 - There's a really promising movie in the works. And we can help make it a reality. Leonardo DeFillipis, a very talented Catholic film producer, has made some beautiful short films on saints like John of the Cross and Maximillian Kolbe. Now he's finishing off a bigger project: a feature film...

Apr. 26, 2003 - Fr. Mankowski's earlier post (below) raises the question again: What happened between the 1950s (when Bishop Brady and Fr. Fitzgerald had the right ideas and the right policies) and the 1980s-1990s (when bishops were routinely protecting perverts)? Cardinal Law told us that both society and...

Apr. 25, 2003 - In his latest weekly column for the National Catholic Report, John Allen scolds various other journalists for contributing to the spread of a story-- evidently untrue-- about a pending reconciliation between the Vatican and the Society of St. Pius X. Allen remarks: The story is not...

Apr. 24, 2003 - On his own blog, Andrew Sullivan makes a perceptive observation about the Santorum brouhaha: Now what is the real difference-- in Santorum's moral universe-- between contraception and non-procreative sex, i.e. sodomy? I don't see any myself. Nor do...

Apr. 24, 2003 - The Vote.com site is running a poll on Santorum. You can choose between two options: Say he's a bigot, and should be removed from his leadership position; or say his remarks were taken out of context, and he should be allowed the remain. You don't get the option of saying that his remarks were...

Apr. 24, 2003 - What's astonishing about the controversy swirling around Sen. Rick Santorum is that no other nationally prominent Republican leader has come to Santorum's defense. Here's what Santorum said, roughly: If the government doesn't put legal restrictions on consenual sex acts, that means the...

Apr. 21, 2003 - The chocolate tastes good today, and I'm about to invest heavily in ice cream after a 40-day layoff. St. Augustine said that it is a sin to fast during Eastertide. I'm tempted to say that I shall never fall into that sin. But that would be presumption. So let's just say I'll examine my...
Apr. 21, 2003 - Check through those pictures again. Do you notice? Something's missing. Or rather, Someone is...
Apr. 21, 2003 - When Pope John Paul writes (in Ecclesia de Eucharistia) about a reverent approach to the liturgy, I wonder if this is what he has in...

Apr. 20, 2003 - For Easter Sunday reading, it's tough to beat the famous Easter sermon of St. John...

Apr. 19, 2003 - The CWN staff won't be posting many comments these days, as we prepare for the celebration. May all of our readers enjoy all the blessings of the glorious Easter...

Apr. 18, 2003 - Look carefully at the latest public statement from Bishop Carlson. Notice what the bishop does not say. He does not deny the substance of the Weekly Standard report that he has told Sen. Daschle not to identify himself as a Catholic. So we can still hope-- and pray-- that the report was true....

Apr. 17, 2003 - Read the Holy Father's new encylical, and you have a fresh reminder that the Eucharist is the "source and summit" of Catholic spiritual life. For a stark contrast, take another look at Cardinal Mahony's pastoral letter on the Eucharistic liturgy. Is he talking about the same topic? One...

Apr. 16, 2003 - Yesterday the American bishops' conference issued a tough statement on US tax policy, saying that excessive income taxes put intolerable burdens on families. Oh, wait. That's wrong. Yesterday the American bishops' conference didn't say anything at all about excessive taxation. And not just...

Apr. 15, 2003 - On this date each year I recall the time when I received a threatening letter from the IRS, saying that I had failed to report $810,000 in income for the previous year. I wondered, for a moment, whether possibly I had won a lottery, and nobody had told me. If someone could show me to that...

Apr. 15, 2003 - For the past month or so, hackers have been wreaking havoc on the new English-language web site of Al Jazeera. Apparently these hackers think that, since the US is at war with one Arab country, it's "patriotic" to shut down the flow of information coming from a different Arab country. (And you...

Apr. 14, 2003 - Would you prefer to pay income taxes at a 5.3% rate, or 5.8%? A stupid question, right? But there it was, right at the top of the form as I filled out my state tax returns for 2002. Only in...
Apr. 12, 2003 - The CWN staff is off duty today. We hope you'll enjoy the entries from the last few days-- just use the box above-- and check back again on Monday. Have a good...

Apr. 11, 2003 - According to a UN study, the countries in sub-Saharan Africa where condoms are most readily available (Zimbabwe, South Africa) are also the countries with the highest rate of HIV infection. The countries where condoms with the smallest supplies of condoms per adult male (Senegal, Benin, Ghana)...

Apr. 11, 2003 - For several years, the Vatican press corps has floated occasional rumors that Cardinal Ratzinger would soon resign as prefect of the Congregation for the Doctrine of the Faith. Usually the rumors specify that his successor would be Cardinal Christoph von Schönborn, who now heads the Archdiocese of...

Apr. 11, 2003 - Now that Saddam Hussein is gone, what's America's biggest foreign-policy challenge? American troops are now deployed in Colombia, searching for US citizens who are being held by rebel guerrillas there. The leftist guerrillas-- who are defined by the US State Department as terrorist...
Apr. 11, 2003 - Did you know that Catholic Charities in New Jersey receives funding from the US government, under Title I of the Elementary and Secondary Education Act? Did you know that the law prohibits the award of Title I funding to faith-based organizations? Did you know that-- at the request of the...

Apr. 10, 2003 - Why would the board of Catholic Charities in Boston defy the bishop? Welll... For the last available budget year (2002), Boston Catholic Charities received $38.7 million in revenue. Less than $1 million came from the Archdiocese of Boston. Almost $24 million came from government contracts...

Apr. 9, 2003 - CWNews.com is now the largest online Catholic news agency in the English-speaking world. If you measure by the actual number of stories read online, CWNews.com is the largest Catholic news agency in the world, period. Our leading competitors have seen their traffic drop in recent months. Our...

Apr. 9, 2003 - It's painful to realize that criticism of the Catholic hierarchy in a New York Times editorial is smack-dab on target: Cardinal Roger Mahony is fighting in the Archdiocese of Los Angeles to withhold records from criminal prosecutors investigating dozens of priests. Last year, Cardinal Mahony...

Apr. 9, 2003 - The one small shadow looming over an enormously successful military campaign in Iraq is the fact that no weapons of mass destruction have yet been found. And now a rumor is beginning to spread quickly: people are saying those weapons were taken into hiding in Syria. Wait a minute. If you're a...

Apr. 8, 2003 - A remarkable number of my sincere Catholic friends think that the Globe won its Pulitzer by leading an anti-Catholic conspiracy in the media. The Globe is anti-Catholic. But the facts of the sex-abuse scandal were not produced by a conspiracy-- or at least not the sort of conspiracy my friends...

Apr. 7, 2003 - From a Milwaukee Journal Sentinel story about a liturgical service held by the Women's Ordination Conference: She began the service wearing an alb and stole, but later dropped them on the sanctuary floor, saying that the church will not let a woman wear those symbols of priestly...

Apr. 7, 2003 - In New Hampshire, a man was arrested for blocking the sidewalk in a protest outside the Manchester cathedral of Bishop John McCormack. It's a misdemeanor charge; no big deal. Except that... Depending on the circumstances, that man might have been accused of violated the federal FACE (Freedom of...

Apr. 4, 2003 - Maybe you already saw the story mentioned in our News Bytes: Cancer researchers have found evidence that women who use birth-control pills for a decade apparently double their risk of contracting cervical cancer. Remember the artificial sweeteners called cyclamates? About 30 years ago,...

Apr. 4, 2003 - Official records through the end of March show that this winter was the coldest in Massachusetts in over 60 years. Today it's snowing here; we had to scrape the ice off the car this morning. What was that you were saying about global...

Apr. 3, 2003 - Whatever you do, don't miss our "News Bytes" section today. There, all in one place, is as thorough a collection of war-related news and analysis as you can find anywhere. Tell your friends: You can browse the internet yourself, checking all the news sites, or you can just read News Bytes...

Apr. 2, 2003 - The Diocese of San Bernardino has filed suit against the Boston archdiocese, because Boston chancery officials didn't warn their California counterparts about the track record of the infamous Rev. Paul Shanley. No doubt the lawyers are happy about the new lawsuit. Insurance companies are...

Apr. 2, 2003 - The Italian monthly magazine Jesus reports that the Pope's coming encyclical on the Eucharist has been a badly kept secret, with several Roman news agencies reporting on it before the official Vatican announcement. But Jesus mentions one news organization in particular for its coverage, and it...

Apr. 1, 2003 - The Boston archdiocese has refused to accept a donation from Voice of the Faithful because-- if the Boston Globe story is accurate-- the group is interfering with archdiocesan fundraising. OK, I admit I'm confused. If I offer to give you money, how does that interfere with your ability to...

Apr. 1, 2003 - We're at the height of the spring flaw. The melting snow is rolling down the hill-- right through the fieldstone walls of my basement. The sump pump is working all day. I have to keep checking the water level, to make sure the furnace isn't getting wet. Then I go to Mass, trying to keep my mind...

Apr. 1, 2003 - If you're baptized and confirmed, what more "appointment" do you...

Mar. 31, 2003 - In a provocative column published last Friday in the Wall Street Journal, Bill McGurn asks whether Pope John Paul agrees with the Vatican officials who have said-- quite explicity-- that a "just war" is no longer possible. And if military action is no longer justifiable, how does a nation defend...

Mar. 31, 2003 - Thanks again to those who came out on Saturday morning to hear me. For those who are still looking: The pre-battle speech by Lt. Col. Tim Collins to his troops can be found...

Mar. 31, 2003 - Q: What's a liberal liturgist? A: A weapon of Mass...

Mar. 28, 2003 - I'm off to Dallas this afternoon, to give a couple of talks there. Men who live in the area are welcome to attend a Saturday-morning conference on "Successful Fathers," at the Dallas Country Club. Registration and continental breakfast at...

Mar. 27, 2003 - They were delivered a week ago, but the powerful words of Lt. Col. Tim Collins, of the Royal Irish, should not be missed. There's a man you'd follow into...

Mar. 27, 2003 - Humiliating (and possibly executing!) POWs; forcing children to fight; pretending to surrender and then shooting captors; hiding artillery behind hospitals-- to say that these tactics are not in line with just-war principles would be an understatement. Any time anyone at the Vatican is ready to...

Mar. 25, 2003 - You can argue back and forth about whether the US had adequate cause to go to war. President Bush obviously said Yes; the Pope obviously said No. And I, frankly, had severe misgivings. But you reallycan't dispute that the conduct of the US military campaign to date has been exemplary from a...

Mar. 25, 2003 - Are you for or against the Conservation Security Program? Would you support increased funding for the Millennium Challenge Account? Do you think the identity card issued by the Tohono O'odham Indian tribe should be accepted as proof of US citizenship? What? You say you don't know? Well, the US...

Mar. 25, 2003 - Happy feast day! Can anyone find an online version of the magnificent sermon on the Annunciation by St. Bernard? I'd like to post the link...

Mar. 21, 2003 - EWTN is offering a valuable resource: a page that links to prayers for peace, for our soldiers, etc. Also a summary of just-war principles, with commentary that should help people resolve doubts and questions of...

Mar. 20, 2003 - OK; now it's explicit. We have 2 American bishops saying radically different things about participation in the Iraq war. One bishop says a good Christian can participate in the war with a clear conscience. The other says it's a mortal sin. That is NOT a minor theoretical disagreement....

Mar. 20, 2003 - L'Espresso, an intriguing (if not always pro-Catholic) Italian publication, makes a careful distinction. Pope John Paul has expressed public opposition to war on Iraq, but has carefully avoided any condemnation of military action. The US media have not always grasped that distinction. The...

Mar. 20, 2003 - It's not so much the Vatican's opposition to this war that bothers me; it's the way that opposition has been expressed. Most of the statements from Rome have been phrased in language that is completely foreign to the just-war tradition-- the Catholic tradition of moral realism. A blatant...

Mar. 19, 2003 - The US bishops, as a group, have expressed reservations about a war on Iraq. So has the Vatican. But reservations are one thing; it's quite another thing to say-- as Bishop Botean has said-- that participation in the was would be a mortal sin. Bishop Botean's authority extends only to the...

Mar. 19, 2003 - If you take an interest in questions of religious freedom-- and you should-- there's a very promising new service available. The Forum 18 News Service-- named after Article 18 of the UN Declaration of Human Rights-- has announced a new program "to report on threats and actions against...

Mar. 19, 2003 - In a letter to the editor that appeared Monday in the Wall Street Journal, Bishop Adamec of Altoona, PA, denies the charges-- made in an earlier Journal column by Rod Dreher-- that he concealed sex-abuse charges in his diocese. Today in the Journal, Dreher responds. Suffice it to say that Dreher...

Mar. 19, 2003 - Surprise, surprise! There are a few programming glitches in our new site. Please bear with us; we're working on...

Mar. 18, 2003 - Well, Dom, I'd accept your point--if it's inevitable the Saddam would eventually use WMDs. But the President says, pretty clearly, that it isn't. Maybe I'm reading too much into that phrase. At other times, the Bush Administration has said that it's only a matter of time... But do we know...

Mar. 18, 2003 - True, most critics of the US position have not been convincing. And the notion that the UN can solve this crisis seems ludicrous. But... In his speech last night, President Bush said this about the threas from Saddam Hussein: "These attacks are not inevitable. They are, however, possible....

Mar. 18, 2003 - The astonishing statement by Bishop Botean, informing Romanian-Catholic Americans that they must not cooperate in war against Iraq-- under pain of mortal sin!-- puts me to wondering: Does a bishop have the authority to bind his flock in this way? At least one canon-law expert believes that the...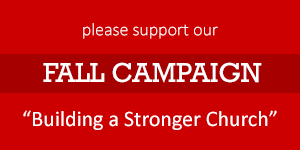 Recent Catholic Commentary
Top Catholic News
Most Important Stories of the Last 30 Days