We have $163,080 to go in our Fall Campaign. Every penny is used to strengthen the Church. See details!
Scripture in the Church: Community and Authority
By Dr. Jeff Mirus (bio - articles - email) | Sep 06, 2005
In my last column I explained the immense difficulties which plague Scriptural interpretation when the Bible is considered in a vacuum. So great are these difficulties that, with only the text to go by, it is impossible to know whether the Bible is even the inspired word of God. Thus when proponents of sola Scriptura attempt to correct the Church by proclaiming what "the Bible says", they are standing on quicksand. But if this is so, how can we ever benefit from Scripture?
Community of Revelation
The answer lies in the fact that salvation history proceeds primarily through the formation of communities. It is God's chosen method to effect salvation by forming communities around His Revelation, communities which must accept His precepts as part of a covenant by which He will be their God. This process began under the Old Covenant with the community of the Jews. It continued under the New Covenant with the community of those who accept God's Son as the Messiah.
In ancient Israel, the community preserved certain writings which it believed were inspired by God as part of His care for His people. Although there were some variations in the list of sacred books among Jews in various regions, it was nonetheless through the ongoing life of the community that each new generation learned that a sacred repository existed and what (more or less) it included. Of course, the community also preserved and communicated much more than these sacred texts, such as prayers, liturgy, customs, teachings, social norms and other practices—in a word, tradition. But our focus here is on Scripture.
With the advent of Christianity, this process reached a new stage. The Christian community also had books, chiefly those of apostolic origin, which it regarded as inspired by the Holy Spirit. These texts were one of the ways Jesus fulfilled His promise not to leave his followers orphans. Again, it was through the community that each new generation received an understanding of the nature and identity of these sacred writings. And again, there were some disagreements over the exact scope of the books which made up the inspired rule, or canon, of Scripture.
Evidence for Divine Inspiration
The community's preservation of the knowledge of God's saving acts provides the basis for our conviction that there are inspired texts. The community is a living link back to those who first received these sacred books. But immediately two questions arise. On the one hand, did the early community have sufficient reason to regard Scripture as divinely inspired? On the other, how is it possible to resolve subsequent disagreements about which books are inspired and what they mean?
The first question is addressed by observing the conditions under which the texts were received. Under the Old Covenant, God proved that He was at work by performing remarkable signs showing His superiority over all other gods. In a long process, most notably during the exodus, God demonstrated His power in increasingly public ways as He formed a community faithful to Himself. In the midst of these signs God gave Israel the Law, established the priesthood and sent the prophets. Moses and other key figures became the authors or subjects of books which were understood to be inspired in this context, and the priesthood preserved the texts.
Again, this process culminated in the coming of the Messiah and the establishment of Christianity. Jesus claimed to be the Son of God and revealed God as three Persons. His mission was validated by public miracles, ultimately by His own Resurrection from the dead. He too used the miracles to form a community. He recruited followers, including apostles who were commissioned to carry on after His return to the Father. These apostles and their close collaborators left various writings which the community understood to be inspired. Like the Jews, the early Christians had powerful reasons for accepting these texts.
The Need for Authority
The second question hinges on the regrettable fact that the voice of the community has not always been unanimous. Christian memories, teachings, prayers and liturgy, customs and practices, new reflections and later developed ideas—all have been passed down from generation to generation in a tradition which is marred by this lack of perfect unanimity. Sometimes the list of inspired books has been disputed, and there have always been disagreements over their interpretation. For this precise reason, God has always preserved and protected both His revelation and the community He has formed around it by vesting precise authority in specific men.
God formed the Jews through authority conferred upon Abraham, Moses, the priesthood, the prophets and later the kings as represented by David and his line. There was in the Old Covenant a threefold authority of priest, prophet and king which ideally worked together to keep the community pure in its fidelity to God's will, correcting abuses and rejecting false ideas. Similarly but even more directly, God formed the Christian community through Jesus Christ (God incarnate as a man), who combined in Himself the offices of priest, prophet and king. Jesus in turn conferred authority on his apostles and especially on Peter.
Indeed, the early community knew full well that Christ told His apostles "He who hears you hears me" even before this was written down (for Christ did not write it). The community also knew that He had built his Church on Peter, prayed for Peter so that Peter could confirm the other apostles in the true Faith, and commissioned Peter to tend His flock. (Later, a few of the many things Christ had said on this point were written down in Matthew 16:18, Luke 22:31 and John 21:15-17.) This knowledge of Christ's teaching explains why the early community accepted the authority of the apostles and Peter even before the New Testament books were written, and why the same community accepted the authority of their successors.
Through this Church authority, God continues to purify His community, increasing its understanding of the truth, and correcting its errors. The ideas and practices preserved in Christian tradition which are recognized by Church authority as authentic form sacred Tradition, itself a font of Truth. Similarly, those "scriptures" which have been authoritatively identified as inspired constitute sacred Scripture. In fact, as confusion on this point grew during the first few Christian centuries, Pope Innocent I wrote to Bishop Exuperius of Toulouse in 405 to provide a complete list of canonical books. This list was later confirmed by other popes and councils, including the Council of Trent when the Protestants raised new doubts.
Scripture Now Secure
Perhaps God could have arranged things otherwise, but such was His plan. Having received the sacred books through the Church under the authority of Peter and his successors—and only in this way—we have an adequate basis for accepting Scripture as inspired and for beginning to read it properly. But Scripture is secure only in the heart of the Church, and we really do need to read it properly rather than twist it to our destruction, as St. Peter warns. The final installment of this series will explain how this is done.
An appeal from our founder, Dr. Jeffrey Mirus:

Dear reader: If you found the information on this page helpful in your pursuit of a better Catholic life, please support our work with a donation. Your donation will help us reach seven million Truth-seeking readers worldwide this year. Thank you!

Our Fall Campaign




Progress toward our year-end goal ($163,080 to go):
Sound Off!
CatholicCulture.org supporters weigh in.
All comments are moderated. To lighten our editing burden, only current donors are allowed to Sound Off. If you are a donor, log in to see the comment form; otherwise please support our work, and Sound Off!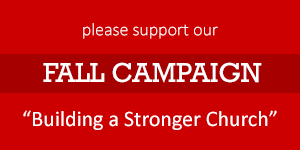 Recent Catholic Commentary
Top Catholic News
Most Important Stories of the Last 30 Days