We have $162,320 to go in our Fall Campaign. Every penny is used to strengthen the Church. See details!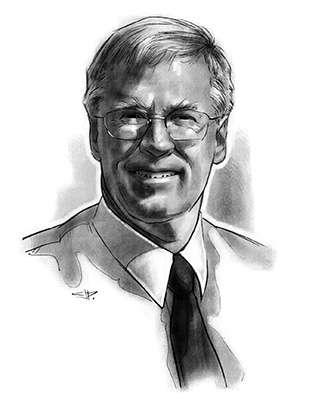 Commentary by Dr. Jeff Mirus
Showing 1792 articles by this author.
Oct. 8, 2015 - It would be a grave mistake for the Church to start speaking positively about intrinsically inauthentic "marriages". I refer here to the pleas of a few Synod fathers that the Church must explicitly recognize and commend what is positive in the relationships of those who have divorced...
Oct. 7, 2015 - Between the two Synods on the Family, Pope Francis devoted the majority of his Wednesday audiences to a catechesis on the family in 28 parts. These begain last December, and finished just a few weeks before the current Synod started. I've just finished compiling these 28 talks into one of...
Oct. 6, 2015 - Given the variety of bishops involved and the sheer magnitude of "the family" as a topic, it is hard to predict the particular outcomes of the two-year synodal process. The 2015 synod does seem to be off to a more decisive start. Indeed, Pope Francis himself has set a new tone....
Oct. 1, 2015 - I was in my early twenties in 1971. I had just finished college and entered graduate school. For the past five years, since my freshman year in 1966, I had been steadily increasing my involvement in apologetics, attempting as a layman to defend a Faith which was everywhere being abandoned by...
Sep. 30, 2015 - The history of Christianity is full of mystery. The apostles, according to the traditions we have, went just about everywhere to preach the Faith, but it took root first in the Mediterranean basin. As the Roman Empire went into decline, with increasing divisions between East and West, enormous...
Sep. 30, 2015 - The relics of St. Maria Goretti are on tour in the United States. They have already been shown in Pennsylvania and New Jersey, and they are currently being displayed in and around New York City. St. Maria Goretti is the patroness of purity. But as the tour website (mariagoretti.com) points...
Sep. 29, 2015 - While we're on the topic of conspiracies, I think we have to be perfectly honest. Ignatius Press, a bastion of intelligent orthodoxy, has been trying to control the course of the synods on the family for the past two years. So when Ignatius published its own allegations of...
Sep. 28, 2015 - It is a great mistake, I think, to sell Pope Francis short when he does not say exactly what we wish he would say. I've written about this before. (See, for example, How do we react when the Pope fails to express our top concerns? in January and Pope Francis: Get it? Got it? Good! in June.)...
Sep. 24, 2015 - For my money, the most important thing Pope Francis has done so far while here in the United States has been to make a surprise visit to the Little Sisters of the Poor, who are busy fighting the HHS Mandate. That visit, if it were understood, would focus more attention on the key problems facing...
Sep. 24, 2015 - Don't get me wrong. I'm a fan of First Things magazine. It's published by the Institute on Religion and Public Life as a broadly ecumenical project pooling the best ideas of those who take religion seriously, especially as an important factor in shaping the social order. It is...
Sep. 23, 2015 - Consider the problems. Contemporary Western men are taught not to exercise authority lest they diminish the status of their wives or other women. Feminists see authority exclusively in terms of political power, regarding themselves as powerless if they are not given prestigious positions. The...
Sep. 18, 2015 - Many Christian bodies change their teachings fairly frequently. We have been acutely aware of this pattern in the Anglican Church over the past century, but many other denominations have also changed their position on such things as divorce, contraception, abortion, homosexuality and gay marriage....
Sep. 17, 2015 - Today's saint, Robert Bellarmine, was a brilliant Jesuit theologian (1542-1621) who was assigned to lecture on controversial topics at the Roman Collage and was eventually appointed to the Holy Office (what we now call the Congregation for the Doctrine of the Faith). By about 1605, he was...
Sep. 15, 2015 - Boston is not known as a hotbed of orthodoxy, but Msgr. Paul Garrity has crossed a line. To write in the diocesan paper that the Church's teaching on the permanence of marriage is "ridiculous", "untenable" and "disrespectful" is, in effect, a direct attack...
Sep. 14, 2015 - Louis Bouyer (1913-2004) was another one of those fine French minds of the mid-twentieth century who were relegated to the outer darkness by the secularism that overtook the Church in the West in the 1960s. In this he joined such men as Henri de Lubac, Yves Congar, Jacques Maritain and Etienne...
Sep. 11, 2015 - I am a firm believer that the support of apostolic work should stand or fall on whether a large number of people find it valuable. It sometimes happens even in Catholic work that the availability of substantial funds from a small group of financial angels can obscure this usefulness...
Sep. 10, 2015 - I have noticed again, in discussions of Pope Francis' reform of the annulment process, that some people fear the empowerment of bishops. Their instinct is that it is much better for Rome to take care of contentious issues (such as marriage annulments) for the entire Church. I make no...
Sep. 8, 2015 - Throughout the years of my active presence on the Internet, I have received quite a few heart-rending emails from men and women who found themselves in one of two positions: Either a judgment of the nullity of their marriage had been reached despite their moral certainty that the marriage was...
Sep. 4, 2015 - I've been thinking again about the very large number of Catholics who vote for pro-abortion (and now pro-gay marriage) politicians. A great many of these simply support the fashions of popular culture against the clear teaching of the Church. But some who recognize the truth of Catholic...
Sep. 4, 2015 - I want to add to what Phil Lawler has already written on the special dispensations Pope Francis has announced for the Jubilee Year of Mercy (December 8, 2015 to November 20, 2015). Actually, I was prompted to do this by a friend who has heard some Catholics discussing priestly absolution of the...
Sep. 2, 2015 - The book of Ezra has to be one of the more unusual in the Old Testament. The first several times I read the Bible, I didn't really notice it, but this time I did. That's one of the arguments for reading the Bible again and again. Still, Ezra is decidedly odd, both book and man. The...
Aug. 31, 2015 - The final ebook for the 2014-2015 liturgical year has been released in our ebooks download area. The sixth volume overall in the annual series, Ordinary Time Completed rounds out the current liturgical year, taking you right up to Advent. This volume covers all the days from August 30th...
Aug. 28, 2015 - One of the reasons following the news is often so depressing is that so many of the situations that receive publicity are characterized by deep moral flaws. When I spoke about developing a "theology of the news" in a recent Insights Message, I pressed the case that we must...
Aug. 27, 2015 - It is just plain wrong. I mean the decision of Mercy Medical Center Redding in California to perform a sterilization on Rachel Miller only after the American Civil Liberties Union challenged the Center's initial refusal. Earlier, when refusing the sterilization, the Center cited the US...
Aug. 26, 2015 - It is now safe to discount the results of almost any major poll which relies on user responses to polling questions. And if polling companies use other kinds of adjustments to attempt to make their data more correct, then there is much more than mere polling at work. Robert Wuthnow is a...
Aug. 25, 2015 - It's a sad thing, a broken marriage. I am referring literally to a broken or severed marriage. Of course, all relationships can be broken or severed, and there is sadness in each case. But marriage is the most intimate and fruitful union of a man and a woman, the nexus of the family, a...
Aug. 24, 2015 - In the August/September 2015 issue of First Things, James Kalb explored the possibilities for rolling back the technocratic culture which dominates the modern West. Technocracy is a problem because it is based on the belief that nature is something to be manipulated according to our own desires,...
Aug. 20, 2015 - The other day I referred to Dave Armstrong's fine collection of essays, Proving the Catholic Faith is Biblical (see What I learned on my vacation, about God and man). But anyone who demands that we prove that Catholicism is properly rooted in Scripture has his religious fundamentals all...
Aug. 19, 2015 - I have not read the whole study, but the news is good: Those who participate in religious organizations are happier than those who do not, even if they are active in other political or social organizations. Our story links to the website with the full text. Many might find this surprising,...
Aug. 18, 2015 - I have just posted the final installment of my highlights from Henri de Lubac's notes on the Second Vatican Council. De Lubac's notes reveal something of the theological differences, objectives, conflicts, maneuvering and humor involved in the conciliar effort to chart a course of...
Aug. 18, 2015 - I returned to my desk full-time yesterday after spending a couple of weeks denying, as much as possible, that my desk even existed—attempting to slip quietly from routine into refreshment. Everyone knows that this process has inescapably limited results. The reason is found in a variation on...
Aug. 18, 2015 - Here I explore the notes made by the French theologian Henri de Lubac as he prepared for and participated in the Second Vatican Council. I will gradually add revealing excerpts and comments from successive stages of de Lubac's involvement. Each stage will be linked below. They will be...
Jul. 30, 2015 - There is a three-year-old in the house these days, as my oldest son and his family are visiting. Today young Jeffrey got to play on the red caboose which is displayed on the pavilion grounds in our town. This prompted a discussion of the traditionally lamentable demise of the caboose. By the...
Jul. 30, 2015 - One does wonder occasionally about Vatican diplomacy. For example, in recent remarks at the UN, the Vatican delegation urged that controversial issues be left out of the UN's sustainable development goals (see Avoid controversial issues in drafting development goals, Holy See tells UN). This...
Jul. 28, 2015 - Two weeks ago we saw how Fr. Robert Spitzer explored the nature of human happiness as a means of opening others to both the presence of God and a relationship with Him. I reviewed his book in Fr. Robert Spitzer on happiness: An effective approach to God? Today I will examine a different way to God...
Jul. 23, 2015 - Professor John Cuddeback, head of the Philosophy department at Christendom College, is particularly interested in family life and the importance of the "household". Drawing on sources both philosophical and practical, Cuddeback maintains a website devoted to the philosophy and practice...
Jul. 22, 2015 - At the recent Vatican conference on climate change and human trafficking, Governor Jerry Brown of California accused powerful U.S. corporate interests of denying climate change. He said these "interests" use their money and influence "to keep from office people such as yourselves...
Jul. 20, 2015 - In response to my exploration of the limitations of the religious liberty defense, some readers raised the question of whether government is morally bound to recognize the Catholic Church as the source of the true religion and to enforce some portion of the Catholic Faith. The answer to this...
Jul. 15, 2015 - To build on Phil Lawler's comments on the plight of the Little Sisters of the Poor (The Little Sisters case: being forced by government to act against one's principles), I'd like to take a brief but hard look at why religious liberty is such a weak basis for moral political action....
Jul. 14, 2015 - Those of us who consider it important to know and love Jesus Christ find ourselves frustrated by the difficulty of convincing others. Over the centuries, a great many Catholic thinkers have turned their attention to questions of apologetics, spiritual development and conversion in the hope of...
Jul. 10, 2015 - If you haven't read our news story on two dramatic addresses Pope Francis gave today in Bolivia, you owe it to yourself to do so. The Pope insisted on a change of heart, on the development of a society in which we enter into the lives of others, rather than permitting ourselves to be ruled...
Jul. 9, 2015 - In his famous ode "Intimations of Immortality", William Wordsworth (1770-1850) reflected on the incomparable beauties of nature and the bitter sweetness of human passing. He wrote: We will grieve not, rather find Strength in what remains behind; ...
Jul. 7, 2015 - If I have to read one more email explaining that modern popes have failed the Church by preaching socialism instead of the Gospel, I will not be held responsible for my reply. This complaint surfaces from time to time in orthodox Catholic circles for the simple reason that most politically...
Jul. 2, 2015 - My colleague Phil Lawler has identified a problem in David Brooks' tactical recommendations for social conservatives (see 'Helpful' advice for social conservatives: ignore causes, deal with effects). I agree that there are grounds for suspicion, but I am not at all sure that...
Jun. 26, 2015 - Here we go again. The United States Supreme Court has created a new legal definition of marriage and ruled that all states must recognize same-sex marriage. In other recent news, a UN committee has demanded that Ireland hold two referendums—or referenda, according to grammarians of the...
Jun. 23, 2015 - It never ceases to amaze me that some people who consider themselves good Catholics are ever ready to jump all over the Pope, even with ridicule, whenever he says something that—in their sole and generally ill-considered estimation—is "stupid". Such persons frequently...
Jun. 19, 2015 - I have read and heard many comments by politicians and activists on Pope Francis' encyclical Laudato Si'. But all the comments focus on the question of human-caused global warming, the reality of which the Pope accepts. Thus comments from "liberals" predictably express...
Jun. 17, 2015 - Tomorrow we will have a new encyclical. Based on the earlier version leaked to Sandro Magister, it is going to be a fairly long one. Responsible commentators are using the leaked version to be able to respond more quickly to the encyclical when it appears, but they are holding their fire until...
Jun. 15, 2015 - I have just added a new section to Henri de Lubac's fascinating notes on Vatican II. The addition covers the discussions of the doctrinal schema which would eventually become the Dogmatic Constitution on Divine Revelation. The proceedings at the Second Vatican Council in mid-November of 1962...
Jun. 10, 2015 - For the third installment in this series, I have been wondering whether I wanted to take up the importance of Catholic consistency in lifestyle decisions, particularly for parents, or instead to focus on the need to exemplify a deep practical unity with the Church. The recent outcry in the...
Jun. 9, 2015 - It's a complex question, freedom of speech, and it demands prudence on all sides. This was illustrated all too clearly by the imprisonment of Htin Linn Oo, who criticized the behavior of certain Buddhist monks in Myanmar. A well-known writer and member of the opposition to the party in...
Jun. 5, 2015 - It's been an odd last few days. On Wednesday we learned from Cardinal Robert Sarah that Pope Francis charged him, in his leadership of the Congregation for Divine Worship, to continue the goals for the liturgy as envisioned by Pope Benedict. The next day, the news broke that Cardinal...
Jun. 4, 2015 - I've changed my mind about not delving into the liturgical arguments in the discussions on the liturgy at Vatican II. I did not quote many of these in my ongoing extracts from Henri de Lubac's notes on the Council, because the arguments are pretty much the same now as they were then....
Jun. 3, 2015 - Over at the Taming the Wolf Institute, Greg Stone offers an interesting approach to the thorny questions raised by the recent support of the Pontifical Academy of Sciences for the moral and political aims of the global warming movement. I commented on this briefly in What was the climate change...
Jun. 2, 2015 - I suspect this series on "vibrant Catholicism" will be the most difficult series I have ever written. There is almost no conceivable topic which could not be taken up and dissected to help us understand the nature of an effectively Catholic response. It is hard to know where to begin,...
Jun. 1, 2015 - The older I get, the more I tend to screen out all the "noise" which my lengthening experience has confirmed to be useless. So maybe this is just me. But my impression is that the cacophony of self-serving jabber surrounding the pontificate of Jorge Mario Bergoglio has subsided...
May. 29, 2015 - Courtesy of the National Catholic Register: The villagers of Tarkerabari in Nepal are still rejoicing over their escape from injury and death during the recent earthquake, which measured 7.8 on the Richter Scale and killed 8,000. Tarkerabari is 125 miles from the epicenter. Ninety-three of its...
May. 29, 2015 - Increasingly, the gay lobby is succeeding in putting out of business those who offer reparative therapy to mitigate or eliminate same-sex attracton. For example, the Human Rights Campaign (which lobbies for homosexual causes) successfully pressured the magazine Psychology Today to remove Thomas...
May. 28, 2015 - I have this vision of offering a comprehensive plan to ensure a vibrant, effective Catholicism going forward—because we certainly haven't had anything like it for a long time. But this is a seductive vision. Even the best and most comprehensive plans for renewal will run into enormous...
May. 26, 2015 - I've just posted the third selection of excerpted notes from Henri de Lubac's Vatican Council Notebooks. You can jump directly to this new material: Early Weeks of the Council. This section covers the opening weeks of the Council in October of 1962. De Lubac's notes during this...
May. 22, 2015 - I need your help to meet a $25,400 challenge grant over the next four days. As of 10:30 am EST on May 23nd, we have just over $1,800 left to match by Pentecost, May 24th. If we are successful, the total benefit to our mission will be over $50,000. Any gift you offer now will be...
May. 20, 2015 - The fascinating Second Book of Samuel tells of the rise of the monarchy in Israel, transitioning from the period of the judges, including Samuel, to King Saul and King David, who establishes the line of Christ. Both spiritual and exegetical lessons abound here. Let me briefly combine just one of...
May. 19, 2015 - It was a remarkable thing even for the 1960s—the takeover of the Catholic University of America by its heterodox Department of Theology. I am referring, of course, to the wholesale defiance of episcopal oversight as soon as the bishops on the Board of Trustees tried to put a stop to the...
May. 15, 2015 - Larry Cahill of the University of California-Irvine on researching the side-effects of oral contraceptives: You might think after 50 years and hundreds of millions of women taking various incarnations of the pill, there would be a large and cohesive and impressive body of evidence on it, but...
May. 14, 2015 - If you have been reading my highlights from Henri de Lubac's Vatican Council notebooks, you may already have seen this trenchant observation from 1962 by the great twentieth century theologian: It must be confessed that our exegetes...withdraw into a philological and critical role; they...
May. 13, 2015 - I was struck by the closing line of our story coming out of Burundi today: "The Church wields considerable influence in the African nation, since Catholics account for about two-thirds of Burundi's 7 million people." If this is true, the Church in Burundi must be far healthier...
May. 12, 2015 - In Caritas in Veritate, Pope Benedict defined "solidarity" as "first and foremost a sense of responsibility on the part of everyone with regard to everyone" (#38). In other words, a person who practices the virtue of solidarity (a) Always shapes self-interested actions so...
May. 12, 2015 - On April 29th, Al Gore said of Pope Francis: "I was raised in the Southern Baptist tradition, I could become a Catholic because of this Pope. He is that inspiring to me. And I know the vast majority of my Catholic friends are just thrilled to the marrow of their bones that he is providing...
May. 11, 2015 - My headline, occasioned by Norway's repeal of its blasphemy law, may surprise some people. Especially with so many Christians being prosecuted under the blasphemy laws of Islamic states, we might think that blasphemy laws are a great evil. And they are, if "blasphemy" means...
May. 8, 2015 - I have added the second installment of Henri de Lubac's fascinating notes from his work at the Second Vatican Council. You will find this in the In Depth Analysis piece established for the purpose. The following link will take you directly to the new section: Final Preparations:...
May. 7, 2015 - The Swiss are now on record (see Swiss Catholics call for same-sex partnerships), though their record is arguably worse even than that of their German neighbors. But the Swiss report includes critical information which we outsiders learned about Germany only by juggling multiple news...
May. 6, 2015 - I will confine most of my ongoing excerpts from Henri de Lubac's notes on the Second Vatican Council to the linked article, but there is real humor in the theologian's record of the two Latin inscriptions which identified, at that time, a newly installed elevator in the...
May. 4, 2015 - Now that a French court has ordered the removal of a statue of Pope John Paul II from the town square in Ploermel, I guess the cat is out of the bag. I don't know how to stretch this into a long, learned or delightfully obfuscatory essay. The suit to remove John Paul II from the collective...
May. 1, 2015 - Anglican Bishop Nicholas Holtam has praised Tuesday's statement on climate change by two pontifical academies. But this praise has all the earmarks of satire. "Climate change is the greatest moral challenge of our day," he begins. Really? It sounds suspiciously like a material...
Apr. 30, 2015 - First, the conference in question was actually one of several "workshops" periodically sponsored by the Pontifical Academy for Sciences and others. The official title of the April 28th workshop was "Protect the Earth, Dignify Humanity. The Moral Dimensions of Climate Change and...
Apr. 28, 2015 - Remember when the Israelites asked the judge Samuel to appoint a king over them? (You'll find it in 1 Samuel 9 - 12.) They needed protection against the Philistines, Samuel had grown old, and his sons, whom Samuel had also appointed as judges, "did not walk in his ways"...
Apr. 27, 2015 - The modern notion of freedom is a kind of slavery. Over the years, I've tried to make this point by explaining that we are free only when we have the power to direct ourselves toward the good. Insofar as we fall into evil or sin, it is because we are enslaved by vice. To take but one...
Apr. 24, 2015 - Though I have little doubt that Phil Lawler is correct in the rationale he outlines in "With the LCWR, has the Vatican taken Gamaliel's advice?", I cannot help recalling Ecclesiastes 3:2. Even if we can understand the Pope's decision against disenfranchising the Leadership...
Apr. 23, 2015 - The recent positive conclusion to the Vatican's investigation into the Leadership Conference of Women Religious raises more questions than it answers. The kind words that LCWR leaders are now heaping on the Pope and curial officials do nothing to reassure. Questions arise because these...
Apr. 21, 2015 - I have brought this ongoing discussion of the importance of meaning to evangelization nearly as far as we can take it without actually beginning to evangelize. If we look back at what we have learned so far, we can see ourselves drawing perilously close to the limits of philosophical speculation....
Apr. 17, 2015 - Sophia Institute Press has hit the spot again with a new and very straightforward book on how we can make ourselves more comfortable with the task of spreading the Gospel. The author, Shaun McAfee, is a convert who currently serves as Director of Marketing and Content for Holy Apostles College and...
Apr. 16, 2015 - "Behold, this child is set for the fall and rising of many in Israel, and for a sign that is contradicted…that thoughts out of many hearts may be revealed." These are the words of Simeon when he encountered Mary and Joseph presenting the child Jesus to the Lord in the Temple...
Apr. 15, 2015 - Turkish politicians are angry with Pope Francis for memorializing the Armenian genocide when he proclaimed the first Armenian doctor of the Church. The Pope had also lamented the genocide when he met with Armenian bishops a few days earlier. As a matter of policy, the Turkish government refuses...
Apr. 14, 2015 - If our age is characterized by anything at all, I'll lay money on the conflict between desire and reality. At least this is a major theme in the news over the past few days. Everybody seems to want to latch on to something that isn't really there. Take for example, the decision by...
Apr. 9, 2015 - In my series on the importance of "meaning" to evangelization, I've already covered (a) the crisis of meaning in modern culture; (b) the natural thirst we have for meaning; (c) the methods proper to the human person for finding meaning; and (c) the special claim of Christianity...
Apr. 7, 2015 - During Lent I read again the classic "boring" books of the Bible: Leviticus, Numbers and Deuteronomy. Of the five books that are attributed to Moses (the Pentateuch, including Genesis and Exodus), these are the ones which emphasize regulatory laws and liturgical rubrics. They are, I...
Mar. 31, 2015 - Cardinal Reinhard Marx's unfortunate assertion that the German bishops "cannot wait for a Synod" to approve Communion for divorced and remarried Catholics has drawn severe criticism from two other German cardinals. Clearly, there are significant divisions within the German...
Mar. 27, 2015 - Anne Hendershott wrote a pretty good column on the Crisis website the other day (A Catholic School Removes Teacher for Defending Faith). She rightly identifies the excessive backlash (both popular and official) against Catholic priests, religious and teachers who put a foot wrong on the question...
Mar. 26, 2015 - Back in 2012 I wrote an extensive review of Fr. Robert J. Spitzer's impressive book, New Proofs for the Existence of God (see Proving God). Spitzer examined both scientific and philosophical proofs, and he did a brilliant job, but his book was not targeted at the casual reader. That's...
Mar. 25, 2015 - CatholicCulture.org faces an unusual challenge this month. We have critical bills that will cripple our apostolate if they are not met by March 31st. But we find ourselves $8,000 short of being able to meet those expenses. Those who interact with us primarily through social media are generally...
Mar. 25, 2015 - Did you notice the second half of our news story on Cardinal Walter Kasper's request for prayers? The Cardinal was introducing a new book. Kasper wanted prayers "because a battle is going on"—the battle to shape a position on divorce, remarriage and the Eucharist...
Mar. 24, 2015 - In my last installment in this series on the relevance of meaning to evangelization, I discussed the importance of self-examination as a counter-weight to human fallibility. I concluded that Christianity has a powerful claim to consideration as a source of meaning precisely because, as I put it,...
Mar. 20, 2015 - When Pope Francis addressed the International Committee against the Death Penalty on March 20th, he emphasized: "Nowadays the death penalty is inadmissible, no matter how serious the crime committed." This raises the question of whether the Pope is prepared to further develop the...
Mar. 20, 2015 - Writing in the Guardian on March 3rd, John Gray addressed what is becoming an increasingly common theme: The concern among atheists that religion is growing, not diminishing, around the world. Along the way, Gray skewers not only the idea that atheism is the wave of the future but the notion that...
Mar. 19, 2015 - Bishop Richard Williamson's ordination of a new bishop for his relatively new breakaway church is a case study in the separatist principle, and an illustration of the absurdity of the "necessity defense". This is not the first splintering among those who fail to understand the...
Mar. 19, 2015 - Easter falls on April 5th this year, and so the Easter volume of our ebook series for the 2014-2015 liturgical year has been released in our ebooks download area. This fourth volume in the annual series covers the entire Easter season, from the Easter Vigil (April 4th) through Pentecost (May...
Mar. 18, 2015 - When I explored the nature and sources of meaning in our lives (see What is 'meaning' and where does it come from?), I emphasized that the answers were largely self-evident. But if that is so, why do the men and women of our age have so much trouble embracing them? Part of the...
Mar. 16, 2015 - Following the massive popularity of the 2013 miniseries The Bible, NBC will air a 12-part sequel, A. D. The Bible Continues. The original series, produced by husband and wife team Mark Burnett and Roma Downey, aired in 2013 on the History Channel. A. D. The Bible Continues will premiere this...
Mar. 16, 2015 - When the Virginia General Assembly voted to compensate victims of forced sterilization in February, Virginia became the second State to make payments to those who had been harmed by the eugenics laws that were so popular in the early 20th century. Over 30 states forcibly sterilized those they...
Mar. 13, 2015 - I have already argued that we must learn again to trust our own native ways of knowing, our own holistic human perception of reality, if we are going to discover meaning (see Opening Ourselves to Meaning and Purpose). Given a basic acceptance of our own humanity and a corresponding trust in...
Mar. 12, 2015 - I cannot speak for the entire world, but if you don't think things have changed for the better in the Catholic Church in the United States, all you need to do is read this news story: Virginia bishops back pastor who broke with K of C council over honor for pro-abortion...
Mar. 12, 2015 - The Baroness Gertrud von le Fort (1876 - 1971) was a remarkable German Catholic novelist and poet. She studied under the brilliant and highly-influential Protestant philosopher of religion, Ernst Troeltsch, whose works she edited. But von le Fort herself converted to Catholicism in 1926. Her...
Mar. 10, 2015 - Every pope is controversial, but not all are controversial in the same quarters. You may recall how controversial (indeed, how annoying and even appalling) Pope John Paul II was to all those who aspired to worldly sophistication (and to schismatic Traditionalists). How they loved to denigrate the...
Mar. 6, 2015 - I proclaim today Self-Deprecation Day. I like ideas. God knows the reader must look hard to find commentary on concrete and newsworthy circumstances in my collected works. Even when I write about current events, I often manage to evade the responsibility of specific knowledge. Take last...
Mar. 5, 2015 - If it is true that many or most people in our time are frustrated by a lack of meaning in their lives (see Evangelization and the Gift of Meaning), then it makes perfect sense for Christians to try to open their neighbors to the possibility of meaning. This will serve both as a genuine human...
Mar. 4, 2015 - When Russian Patriarch Kirill of Moscow criticized the vanity inherent in social media, he didn't know the half of it. And that's not a knock on social media; it's a knock on life. Listen, there will always be people who go on endlessly about nothing (much as I'm doing...
Mar. 3, 2015 - Ever since Pope Francis said that we don't need to talk about "these issues" all the time—referring to today's most contested moral issues—Catholics have thought more deeply about evangelization. Whether we welcomed the comment or were appalled by it (a reaction...
Mar. 2, 2015 - Amazon SMILE is a nice program to support the charity of your choice. But it is all too easy to wipe the smile off the face of your designated charity if you try to help in the wrong way. The reason is that the SMILE program pales into insignificance if your favorite charity is also an Amazon...
Feb. 27, 2015 - The current competition for sovereignty in Ukraine is apt to bring out the worst in armchair quarterbacks. I've heard Catholics rant on all sides of this issue, but every position seems to me to be determined by preconceptions. The clearest thing about the conflict in Ukraine from a distance...
Feb. 26, 2015 - I try to follow the new titles coming out from both Ignatius Press and Sophia Institute Press, because I trust the judgment of these Catholic publishers. Particularly in the realm of spirituality, they will typically make sure their authors are firmly rooted in the Catholic tradition, and they...
Feb. 25, 2015 - When I decided to stress solidarity as the theme for February fundraising, I did not know how popular it would be. The idea is to stress participation rather than wealth. It is not so much how much you can give, but whether you are willing to lend a helping hand to our mission. To emphasize...
Feb. 24, 2015 - I'm a big fan of NCIS, the most-watched television show in the United States last season. It was also voted America's favorite show in 2011. It has spawned two popular spinoffs, NCIS: Los Angeles and NCIS: New Orleans. As a card-carrying contrarian, I'm not proud of my attraction...
Feb. 23, 2015 - The Book of Leviticus is a tough read, filled with both ritual and moral prescriptions. The two are closely connected, but it is not always obvious where ritual holiness ends and moral holiness begins. For example, the rule outlawing those who "kill" or "slaughter" an...
Feb. 20, 2015 - It is no coincidence that there are four new books on my desk which are all centered on the human person. It is not a coincidence because the loss of a clear sense of the person is the overriding tragedy of modern history. This tragedy lies at the root of the gradual collapse of our secular...
Feb. 19, 2015 - Okay, I admit to a fondness for alliteration. But it is just as well. The California lawmakers are not actually congressmen. Five are members of the "assembly" (an A word) and three are "state senators" (an SS word). Moreover, they did not condemn San Francisco Archbishop...
Feb. 17, 2015 - Once again we have a news story emphasizing the disagreements among the various cardinals and offices of the Curia when it comes to financial reform. Such conflict at the Vatican—or even just pointed questions—will always be eagerly reported. It is not insignificant; it makes a good...
Feb. 16, 2015 - In February of last year, CatholicCulture.org received a total of 607 individual donations. Of these, 288 had come in by today's date, February 16th. But as it turned out, the sum total of all of these gifts left us about $10,000 short of our budget. This year things are looking a little...
Feb. 16, 2015 - You've heard the legends of snow in Buffalo and Syracuse, New York, and in Erie, Pennsylvania. This year, these cities hold three of the top five positions for snowfall. However, as one who lived in the Buffalo area until age twenty, I can testify that these areas of the country cheat;...
Feb. 13, 2015 - Readers may scream or laugh at Judge Peter Bariso's ruling that a group offering therapeutic services to homosexuals has committed fraud. The New Jersey Superior Court's argument is that it is fraudulent to present as disordered something modern science claims is normal. A host of...
Feb. 11, 2015 - Italy may yet save the world. The top Italian court has found nothing in the Constitution that requires government to recognize same-sex marriage. It observed only that same-sex couples have the same right to legal protection as other unmarried couplies. This is a remarkable decision. In many...
Feb. 10, 2015 - Last week's news that the Canadian Supreme Court had struck down Canada's law against assisted suicide is an object lesson. The justices have become the latest poster children for what is wrong with the world. I wish to consider just two of these serious wrongs, and to identify one...
Feb. 9, 2015 - Lent (the only liturgical season with a name that is also a four-letter word!) begins on February 18th, and so the Lenten volume of our ebook series for the 2014-2015 liturgical year has been released in our ebooks download area. This third volume in the annual series covers the entire season of...
Feb. 6, 2015 - A minor brouhaha occasioned by our discussion of morally tainted vaccines is depressingly illustrative of a larger tendency in human nature to shoot the messenger, or perhaps throw the messenger under the bus. It is an almost paradigmatic example, in that some Catholics (though hopefully not most)...
Feb. 5, 2015 - If I may be permitted one brief follow-up to yesterday's essay (Thinking morally about vaccinations: My turn!), it would be to single out a particular portion of the 2005 statement of the Pontifical Academy for Life that has led to confusion. Though I realize the PAL text is...
Feb. 4, 2015 - In two recent posts, Phil Lawler has ably summarized several important factors in the moral debate over vaccinations made from fetal tissue (see Conscientious objection to vaccinations and The vaccination debateS—notice the plural). In response, critics in some quarters have advanced moral...
Feb. 3, 2015 - The Church's decision earlier today that Archbishop Oscar Romero is a martyr settles a long-standing controversy which often pitted liberals against conservatives. The Salvadoran Archbishop was gunned down while celebrating Mass in 1980, shortly after delivering a sermon calling upon...
Jan. 29, 2015 - When I was a brash young graduate student in the very early 1970s, Professor Lawrence Stone tried to teach me that the English Revolution and civil war were essentially caused by social and demographic factors, and that the previous emphasis on religious differences was essentially laughable. I...
Jan. 28, 2015 - In reading through the Bible again I've ploughed far enough into Exodus to get to the ceremonial material—which is, let's face it, pretty boring. That's not to say its emphasis on the holiness of God, and how careful we must be in His Presence, is not enormously important....
Jan. 23, 2015 - The latest announcements from the Congregation for the Causes of Saints are noteworthy because so many laymen are included. Priests and religious are more likely to be canonized, but the latest batch of venerables includes four lay persons out of seven total. There are at least six good reasons...
Jan. 21, 2015 - I already mentioned the new Didache Bible, before it was actually available, in Two beautiful books to give as Christmas gifts. But I definitely want to call it to your attention again now that you can purchase it. It's a brand new Bible developed and published jointly by the Midwest...
Jan. 19, 2015 - I have known a number of Catholics who were able to speak very eloquently about the forgiveness of our sins and our freedom in Christ. They had a knack for helping others realize how much God loved them, so that they could be unburdened by fear, doubt and guilt. Unfortunately, in some cases, they...
Jan. 15, 2015 - Pope Francis' in-flight interview on January 15th touched on a number of issues that have profound social implications: Freedom of religion, reconciliation among different religious groups, freedom of speech, the exploitation of children, and the misuse of nature, including climate...
Jan. 13, 2015 - Anyone who has read John Steinbeck's harrowing novel The Grapes of Wrath, or anyone who knows anything about the marketing of both baby formula and cigarettes in the third world, or anyone who examines military contracts, knows the lengths to which businesses will sometimes to go to enhance...
Jan. 13, 2015 - I would hate to try to trace a pattern through all the affected issues, but I think I'm on to something when I suggest that the world too often sees false dichotomies where the Church sees unities. To take an example I've already discussed, there is the marked tendency of...
Jan. 9, 2015 - The second volume of our ebook series for the 2014-2015 liturgical year has been released in our ebooks download area. This is a relatively brief volume for the current liturgical year, covering the brief period of Ordinary Time between Christmas and Lent, from January 12 through February 17. It...
Jan. 8, 2015 - I just spent a very enjoyable couple of hours reading a collection of essays from religious artists answering the question of why they believe in God. By religious "artists", I mean religious persons who are involved in the arts—creative writing, the visual arts, and music. The...
Jan. 7, 2015 - CatholicCulture.org is planning a move to a more powerful and more stable technical infrastructure which will maximize both our uptime and our ability to serve growing numbers of users with maximum speed. Our current servers and software are now somewhat dated, and both stability and speed became...
Jan. 6, 2015 - In late November, Pope Francis told the Pontifical Council for Christian Unity that ecumenism—the quest for unity among Christians—must be an ever-present concern for the Church. Acknowledging problems created by new divisions over moral and doctrinal issues, the Pope emphasized the...
Jan. 5, 2015 - Church closures have reached flood stage in northern Europe. According to the Wall Street Journal ("Europe's empty churches go on sale", unfortunately available only to subscribers), some 515 Catholic churches have been closed in Germany over the last decade and it is estimated...
Dec. 29, 2014 - In the Summer of 2013, CatholicCulture.org was victimized by a hacker exploit from China which took advantage of a bug in our older software to disrupt the website. We implemented necessary upgrades on our servers, without changing the servers themselves. This enabled us to beat back the attack...
Dec. 29, 2014 - If I must reduce my New Year's resolutions to just one, I guess it would be to do a better job of pointing to Christ without blocking the view. Every one of us has personality characteristics which, despite our best intentions, tend to shout "look at me!" instead of "look...
Dec. 17, 2014 - Like many readers, I am disappointed that Pope Benedict and Pope Francis have not taken a harder line with American women religious, following the Apostolic Visitation which began in 2009. On the other hand, as Phil Lawler noted yesterday, there is an ongoing effort to reform the Leadership...
Dec. 16, 2014 - Consider recent news. A generation or two ago, if I had described a government which jettisoned the natural law in favor of the desire for power, which tried to impose its vision of society through ever-increasing bureaucratic control, which ensured that the ideology of the ruling class was taught...
Dec. 12, 2014 - Since the working document for the 2015 Synod on the Family includes, among its points for discussion, the "Orthodox practice" on marriage, we should take a few moments to discover the questions this raises. It is a case of discerning whether the Church can find, in the way the...
Dec. 11, 2014 - In Pope Francis' message on climate change, made public today, he implicitly taught and explicitly applied a moral principle. "The time to find global solutions [to global warming] is running out," Francis wrote. "There is therefore a clear, definite and urgent ethical...
Dec. 10, 2014 - Pope Francis has made a strong effort to take into account the criticisms of "conservative" Catholics which boiled over during the October Synod of Bishops. For example, he has deliberately appointed "conservative" Churchmen to important posts recently, he has explained his...
Dec. 5, 2014 - When I write about Catholic social teaching, I often highlight key principles such as the universal destination of goods, solidarity, the common good, and subsidiarity. All of these principles fit together to make a seamless whole, with each drawing life from the others. But articulating a series...
Dec. 3, 2014 - Since Advent is now running along fairly briskly, I want to call your attention to two attractive Catholic books which will make perfect gifts for those you love when we celebrate Christ's birth. One is a new Bible; the other is a coffee-table book about Mary. Both are from Ignatius...
Dec. 2, 2014 - We can learn something about the new archbishop of Chicago, Blase Cupich, from how he answered the questions posed to him during the November 30th episode of Face the Nation. Guests on this program must be evaluated through a kind of television-induced haze of graciousness. The utility of such...
Nov. 26, 2014 - It is said that even the Devil is orthodox. I have used this expression myself, and it can be very effective. It is a convenient way to emphasize that orthodoxy does not guarantee the love of God and neighbor which Our Lord identified as the very foundation of the Christian life. So it is a useful...
Nov. 25, 2014 - Ah, the glories of calling for government expenditures! It seems two USCCB committee chairmen have endorsed a proposal by the Federal Communications Commission for the United States to spend $1.5 billion more per year to ensure that all schools have high speed Internet access. Of course,...
Nov. 24, 2014 - In last week's discussion (It is a failure of mercy to deny sin), I explained how the love and mercy of God are undermined by human efforts to be "nice". This frequently takes the form of denying or minimizing sins in accordance with the spirit of the times, which obscures our...
Nov. 21, 2014 - Each person is drawn to God in slightly different ways. There are probably as many "motives of credibility" in the Catholic Church as there are personality types. But as I mentioned yesterday (see It is a failure of mercy to deny sin), most conversion stories turn on a moment when the...
Nov. 20, 2014 - Previously, I promised to explore how we too often obscure the life-changing mercy of the Gospel, despite our best intentions (see Light of the World: Morality vital, but mercy first). We will discover very quickly that this failure usually arises from our own complacency—our refusal to...
Nov. 19, 2014 - I doubt anyone has forgotten the famous words of Pope Francis in his premier interview with Antonio Spadaro, SJ of La Civiltá Cattolica back in September of 2013. Many were struck especially by this comment: We cannot insist only on issues related to abortion, gay marriage and the use of...
Nov. 18, 2014 - The Advent and Christmas ebook volume for the 2014-2015 liturgical year has been released in our ebooks download area. This is the first volume of the coming new liturgical year, which begins on November 30th, the First Sunday in Advent. It may be downloaded free of charge in the following...
Nov. 17, 2014 - 1. On Human Life: To Association of Italian Catholic Doctors, November 14. The dominant thinking sometimes suggests a "false compassion", believing that it is: helpful to women to promote abortion; an act of dignity to obtain euthanasia; a scientific breakthrough to...
Nov. 14, 2014 - Over the last three days I've read Eve Tushnet's remarkable book, Gay and Catholic. Tushnet, who is now in her mid-30s, realized that she was "gay" in middle school, admitted it to herself at age thirteen, and told her parents shortly thereafter. But while in college she...
Nov. 13, 2014 - For those who love the Church's revived emphasis on Divine mercy, a beautiful and touching Christmas gift would be the new coffee table book on St. Faustina, simply entitled Trust. Anyone familiar with the enormously popular Divine Mercy Chaplet will understand the importance of St. Faustina...
Nov. 12, 2014 - Though permission was granted on our comment form, simple charity demands that I withhold the name of the reader who submitted the following email in response to this story from November 4th: New York bishop bans travel to west Africa, citing Ebola threat. See if you can count the number of...
Nov. 11, 2014 - With Pope Francis and the recent Synod of Bishops attempting to place marriage and the family at the heart of evangelization, it is an excellent time to consider the ways in which we can strengthen and protect our marriages against the stresses, misunderstandings and conflicts that tend to break...
Nov. 7, 2014 - We have just gone through a month or so of rather heated controversy in the Church, primarily surrounding the Synod of Bishops. This was amply reflected in our writings and discussions here. Sometimes tensions ran high. In some quarters they are still running high. For example, in the last...
Nov. 7, 2014 - I have my own take on the question of whether Pope Francis is purging conservative prelates, and it may be useful to suspend my dislike of the terms "conservative" and "liberal" as Catholic descriptors just long enough to make my point. In the recent controversy over the...
Nov. 6, 2014 - Within hours of the election of Jorge Mario Bergoglio to the papacy, the world press began to retail stories that Fr. Bergoglio may have been complicit in serious human rights violations under the military regime which ruled Argentina between 1976 and 1983. This innuendo was based primarily on...
Nov. 4, 2014 - In the past few days, two bishops have been reported as announcing the excommunication of Catholics who attend Masses offered by priests of the Society of St. Pius X. First we heard from Bishop Marcello Semeraro of Albano, Italy, who reaffirmed the policy of his predecessor. Today there are...
Nov. 3, 2014 - Every time a son or daughter of the Church criticizes a priest's contradiction of Church teaching from the pulpit, for example, or rejects a self-proclaimed Catholic politician who supports abortion, "liberal" Catholics rally around and emphasize that such persons are wonderfully...
Oct. 30, 2014 - For many years, as a much younger man, I far too frequently interpreted my tendency to criticize and complain about others as evidence of my great zeal for the truth. I am well aware of the huge shock this admission will produce in those who read my work now. All right-thinking readers today...
Oct. 28, 2014 - On Saturday, Phil Lawler wrote about the role of the faithful if Pope Francis should indicate a desire to "change the Church's teaching" (see Could respect for the papacy mean resisting the Pope?). This was designed to clarify his position in response to a column in the New York...
Oct. 28, 2014 - I have been, from the first, among those who have opposed the Kasper Proposal. My first commentary on the subject suggested that Cardinal Kasper's emphasis on moral principles as mere ideals seemed to presuppose a world without grace (see Does the Kasper proposal undermine the New...
Oct. 27, 2014 - The title screams but the book is pretty good. I'm referring to The Race to Save our Century by Jason Scott Jones and John Zmirak. Recently published by Crossroad, this book explores (as the subtitle puts it) "five core principles to promote peace, freedom, and a culture of...
Oct. 24, 2014 - It may well be that the discussion of the Kasper Proposal will continue all through the coming year up to and including the 2015 Synod on the Family. I have expressed the optimistic hope that the proposal is actually now dead, except in the media, but time will tell. Meanwhile, one wonders whether...
Oct. 23, 2014 - In the aftermath of the push for the Kasper Proposal at the 2014 Synod on the Family, some Catholics have fallen into the fairly serious error of confusing sacramental discipline with Catholic doctrine. It is Catholic doctrine, for example, that valid sacramental marriage is indissoluble,...
Oct. 22, 2014 - Ignatius Press deserves the gratitude of English-speaking Catholics for its publication of three books in direct response to the Kasper Proposal, as part of the discussion encouraged by Pope Francis leading up to the synods on the family. These books succeed in refuting the arguments in favor of...
Oct. 21, 2014 - Those who read between the lines in both Phil Lawler's and my own series of commentaries on the recent Synod could probably tell that neither of us was particularly worried in the long run. Phil strove to point out aspects of the synodal process which were counterproductive, and I tried to...
Oct. 17, 2014 - I confess I marvel at how many people assume that conflict among bishops at the Synod on the Family must mean that the sky is falling. If one side or the other in a particular dispute employs strategies that seem more appropriate to politics, the fear is that they are evil geniuses destroying the...
Oct. 16, 2014 - In my last installment, I concluded that we must still consider why marriage presents the Synod on the Family with the most difficult topic of all. In reflecting on the distinctive nature of marriage, we will soon see more than ever why we should expect the synodal process, stretching over a year...
Oct. 13, 2014 - The second reason the current Synod on the Family will inevitably seem chaotic is the unique situation of the Church in this period of history. In my last installment, I explained that a certain degree of chaos is integral to the synodal process, and in the third and final installment I will...
Oct. 10, 2014 - It is very difficult to assess what is in the minds of most bishops as they work behind the scenes at the current Synod on the Family. The reports of the proceedings are very scanty, and often couched in terms that can be interpreted in multiple ways. A perceived lack of direction may be more...
Oct. 7, 2014 - The cause for beatification of the Venerable Bishop Fulton Sheen is on hold because of a dispute over Sheen's body between the Archdiocese of New York and the Diocese of Peoria, Illinois. Born in 1895, Sheen was ordained for the Diocese of Peoria in 1919, and it is Peoria that has taken...
Oct. 2, 2014 - In yesterday's City Gates piece, Using the figure of Pope Francis for evangelization, I alluded to aspects of Pope Francis' approach which keep us off balance and raise questions in our minds. But I also wrote that "Catholic doctrine is deep in his bones". As Francis...
Oct. 2, 2014 - At CatholicCulture.org we grow weary of hearing so many people who should know better praise our secular institutions for saving us from the violence inherent in religious faith. Nonetheless, we "soldier" on, ministering to ignorance. After all, it doesn't take more than a...
Oct. 1, 2014 - Pope Francis is often illuminating, yet sometimes frustrating. His words and actions are never bland; in fact, they are nearly always pointed. This accounts for the continued preoccupation of the media, and for the enormous attention he has garnered from Catholics and non-Catholics alike. Those...
Sep. 30, 2014 - Frankly, I was among the most vigorous supporters of Bishop Robert Finn when he took over the Diocese of Kansas City-St. Joseph in May of 2005. It did not take this "Opus Dei" bishop long to start making the kinds of changes which are so critical to both Catholic renewal and the New...
Sep. 26, 2014 - When I wrote about motivations for annulment yesterday, I concentrated on the dispositions which all those who take marriage seriously as a sacramental vocation should have when it comes to entering the process. One of the practical reasons a proper disposition is essential for both the...
Sep. 25, 2014 - It created a stir on our Facebook page when Phil Lawler called attention to Edward Peters' argument that, on annulments, the process is not the problem. One person became so heated in his castigation of Peters that I felt obliged to delete the entire thread so the discussion could start...
Sep. 24, 2014 - The Vatican Secretary of State's moral endorsement of a Herculean effort to deal with climate change is a perfect example of why Catholic social teaching is best offered conditionally. In the realm of social teaching, any concrete moral imperative X applies only on the presumption that the...
Sep. 23, 2014 - I am delighted that the Vatican and the Society of St. Pius X are talking again. This means that hope for a reconciliation of the SSPX with the Church has not been abandoned. But in thinking about this today, I realized something quite significant. Because the SSPX is not territorial in nature,...
Sep. 22, 2014 - In a large church, Eucharistic Adoration is normally held in a side chapel. The number of adorers is seldom great at any one time. In fact, often people deliberately spread themselves thin to cover an around-the-clock cycle. Not so yesterday in the State of Oklahoma. In Oklahoma City, the...
Sep. 18, 2014 - Long ago and far away (I mean the mid-1970s in North Carolina), I wrote a book. Trained as an historian but always more interested in evangelization, I decided to do a sort of popular survey of history from creation to the end of the world. The purpose was to trace the action of God in His plan of...
Sep. 17, 2014 - The campaign for Scotland's independence from the United Kingdom draws to a close today. While I am sure this question is enormously important to many in Scotland, when viewed from a distance it best serves to illustrate the principle that political entities have no absolute character. By...
Sep. 16, 2014 - The Song of Songs is a fascinating book of Sacred Scripture, and one that has an equally fascinating interpretive history. It has the form of an erotic poem of love between a man and a woman, but nearly all commentators have understood it as an allegory of the love between God and His people. For...
Sep. 15, 2014 - We have just released our latest collection of essays from CatholicCulture.org, this time on the subject of renewal. It is entitled Renewal and Evangelization: Person, Church and World. The author is yours truly, Jeff Mirus. The book includes some fifty essays written between 2005 and 2014,...
Sep. 15, 2014 - Some months ago a surprising book came across my desk, a review copy of a novel from a publisher I had not yet heard of—David Beckett's The Cana Mystery. The story revolves around the discovery of the "lost jars of Cana", the jars used when Our Lord changed water into wine....
Sep. 11, 2014 - Creating the ideal society through individualistic emancipation is a fool's project. It cannot be done. That is why the more our politics emphasizes the freedom of each individual to pursue his own vision of reality, the more government control is necessary to keep the social order from...
Sep. 10, 2014 - A comprehensive guide to medical ethics, based on the teachings of the Catholic Church, has just been released by Connor Court Publishing in Australia. The text was originally assembled and edited by Dutch Catholic professionals, and has recently been published in an English edition under the...
Sep. 10, 2014 - The decision of Pope Francis to appoint an American Jesuit to spearhead the Church's prosecution of clerical sex abuse cases is very likely also a shot across the bows of the Society of Jesus itself. It is an excellent way to buttress forces of renewal within the Jesuits by utilizing one of...
Sep. 8, 2014 - The University of Notre Dame, which had been fighting the HHS Mandate to provide contraceptive insurance in student health-care programs, has now reversed field. Despite having claimed that such coverage would constitute scandal, the University now intends to offer it. At least two observations...
Sep. 4, 2014 - This essay explores the relationship between human experience, human knowing, and human happiness. It grew to some six thousand words, so I divided it into sections, with a table of contents and links to jump between contents and text. It should be easy to read at intervals, in...
Sep. 2, 2014 - I had my annual physical exam today, always a pleasant experience for an old man who looks (or perhaps I mean acts) as if he is 25. In the examination room, my doctor pointed out the June 23rd issue of Time magazine, the one with the cover story entitled "Ending the War on Fat". It...
Aug. 28, 2014 - At his Wednesday audience, Pope Francis lamented divisions in Catholic parishes, so often caused by gossip and other sins of the tongue. He also explained that the unity of the Church has its origins in the unity and communion of the Trinity itself. But last December he appointed Bishop Nunzio...
Aug. 26, 2014 - The Archdiocese of Oklahoma City filed a lawsuit against the group which intended to conduct a Black Mass in the OKC Civic Center Music Hall. The suit was grounded in the claim that the Satanist group could not hold a Black Mass without a consecrated host, and that the group could not possess a...
Aug. 25, 2014 - St. Paul never seems to have done anything by halves, whether he was persecuting or preaching Christ. The same was true of the manner in which he challenged other Christians to live the Gospel. This came home to me again last night while reading the eighth chapter of his second letter to the...
Aug. 25, 2014 - I have just released the sixth and final ebook volume of this year's liturgical year series. This series makes available, in ebook form, all the daily information in our liturgical year section. It features the feasts, saints biographies, historical and devotional information, activities,...
Aug. 21, 2014 - Long-time readers will know of my respect for Samuel Gregg, director of research at the Acton Institute. Not only do we have a number of his articles on social-economic-political issues in our library, but I favorably reviewed his book Tea Party Catholic last December (see Political principles...
Aug. 18, 2014 - Today's news of the LCWR's closing act of defiance against ecclesiastical authority tells us all we need to know. Those familiar with the Leadership Conference of Women Religious have been painfully aware that the spirituality of the group is rooted in paganism, its cherished causes...
Aug. 15, 2014 - How lovely is this Dawn of the everlasting day, who, carried into heaven, seems only to grow in the blessedness of her incomparable glory. May the secrets of eternal sweetness wafting upon those who love her always fill our hearts, and may we always rejoice in the blessings prepared for the souls...
Aug. 14, 2014 - Between about 1960 and 1985, some remarkably weird theories about the nature of the Church emerged in fashionable theological circles. As a general rule, these theories were mirrors of the prevailing Western cultural euphoria. Indeed, they were based almost exclusively on wishful thinking. All of...
Aug. 7, 2014 - I appreciate the remarks made by the Ugandan bishop of Kasana-Luweero when he objected to the government's repeal of tax-exemptions for private schools. But in his zeal to present private schools as an ally of government, Bishop Paul Ssemogerere may have fallen into a subtle trap. Bishop...
Aug. 6, 2014 - So far this year in the United States, we know of two efforts to stage a public Black Mass. The one scheduled to take place at Harvard University in May was ultimately cancelled as Catholics rallied to a Eucharistic Holy Hour. But a new plan in Oklahoma raises even deeper questions. I would not...
Aug. 5, 2014 - Should I write about this? I'm concerned about retired religious, and I have even donated from time to time to help them. And yet the special collection in American churches to assist with the care of retired religious remains something of an insult to the laity. What could I possibly mean...
Aug. 1, 2014 - Pope Francis has apologized for the past hostility of Catholics to Evangelicals (and the one Evangelical pastor he spoke to has apologized for past Evangelical hostility to Catholics). I am prepared to admit that this actually addresses a significant problem where Pope Francis hails from, in Latin...
Jul. 31, 2014 - After reading my three part exploration of Hans Urs von Balthasar's trenchant book, Who Is a Christian?, some have wanted a more precise explanation of how to be a truly devout Christian. Here is the best advice I can offer. The virtue of devotion is nothing other than a general...
Jul. 30, 2014 - As I outlined previously, Hans Urs von Balthasar found the main lines of Catholic renewal sullied by various human evasions—by our pervasive eagerness to soften our goals according to human standards. It is in the third section of the book we have been discussing that he finally sets forth...
Jul. 29, 2014 - A group of eight Dominican theologians in the United States has released what I believe is a seminal study in preparation for the 2014 and 2015 synods on the family. The title of this important study is "Recent Proposals for the Pastoral Care of the Divorced and Remarried: A Theological...
Jul. 28, 2014 - In the first section of Who Is a Christian?, Hans Urs von Balthasar discusses the difficult situation the Church finds herself in today (or, to be more precise, in 1983 when the book was published; for background, see the previous installment, Hans Urs von Balthasar on Renewal that Matters). He...
Jul. 25, 2014 - The brilliant Swiss theologian Hans Urs von Balthasar (1905 – 1988) was for a long time a controversial figure. Perhaps in some circles he still is. During his formation and education as a Jesuit, von Balthasar encountered Henri de Lubac and Jean Daniélou, and so found himself drawn...
Jul. 23, 2014 - It will be interesting to see what the White House comes up with next, now that the HHS Contraceptive Mandate in its present form has been shot down. The most likely outcome would be a proposal which keeps contraceptive, abortifacient and sterilizing procedures covered by medical insurance without...
Jul. 22, 2014 - In 1965, Lyndon Johnson prohibited Federal discrimination in hiring based on race, religion, gender and nationality. President Obama's latest executive order amends that to include sexual orientation and gender identity. In 1969, Richard Nixon prohibited any sort of discrimination in Federal...
Jul. 11, 2014 - In yesterday's On the Culture essay (Preoccupation with salvation inhibits love), I talk about the problems of living the Faith prescriptively, as a series of tricky external requirements, the fulfillment of which guarantees salvation. In response, koinonia raised a point in Sound off! which...
Jul. 10, 2014 - Our Lord spoke about eternal salvation. I do not mean to say that He didn't. "Today salvation has come to this house," Jesus told Zachaeus (Lk 19:9). To the woman who washed his feet with her tears, he said, "Your faith has saved you" (Lk 7:50). As the Good Shepherd,...
Jul. 9, 2014 - In yesterday's In Depth Analysis on the new document from the International Theological Commission (The ITC's compelling exploration of the sensus fidei—the sense of faith), I focused mostly on what is required for a member of Christ's faithful to participate effectively in...
Jul. 8, 2014 - The International Theological Commission has just issued a study of "the sense of the Faith"—Sensus Fidei in the Life of the Church. The Commission, composed of up to thirty of the best theologians from around the world, each with a five-year term, was established by Pope Paul VI...
Jul. 7, 2014 - There are all kinds of reasons for reading Scripture. These vary from person to person, culture to culture, age to age. But for the Fathers of the Church in general, the purpose of reading and meditating on Scripture was (as I mentioned in Augustine's two rules for reading the Bible) to find...
Jul. 4, 2014 - If you are a reflective American, I'd imagine you find it hard to observe Independence Day. It is simply too hard to avoid this question: "Independence from what?" At one time, the answer was political and the question referred to Britain. Today, the answer is fundamentally...
Jun. 30, 2014 - St. Augustine, whom most consider the greatest of all the Church Fathers, spends the last three "books" of his Confessions interpreting the spare outline of the Creation recorded in Genesis. The result is a moving tribute to Divine Love, and to the surpassing fulfillment each soul...
Jun. 27, 2014 - A Sound Off! comment raised a good question about my most recent discussion of Pope Francis' teachings on the Church (More on Communion with the Church from Pope Francis). I had touched briefly on the ways in which non-Catholic Christians and even non-Christians can be joined to the Church....
Jun. 26, 2014 - In his second Wednesday catechesis on the Church, Pope Francis continued explaining what we might call the ecclesiality (or churchiness) of the Christian faith. You will recall that in a homily on June 19th, the Pope emphasized that it was possible for people to break their communion with God and...
Jun. 24, 2014 - Considering the subject of my last In Depth Analysis (Speaking clearly about dangerously imperfect communion with the Church), Pope Francis' statement last Thursday that mobsters are excommunicated calls for additional comment. What did the Pope say, and how is it to be understood? The...
Jun. 20, 2014 - An Italian court has struck down a ban on the use of donated eggs and sperm in assisted reproduction. According to the court, a couple's right to reproduce must be preserved even if the couple is infertile. In exactly the same way, the General Assembly of the Presbyterian Church (USA) has...
Jun. 20, 2014 - The United States Bishops' Catholic Campaign for Human Development has announced its 2014 grants. Our news story summarizing the grants suggests that a very large number of them fund political advocacy. It would be very interesting to know what percentage. As compared with what? Well, as...
Jun. 18, 2014 - Two recent stories involving membership in the Church have been at once consoling and troubling. Their titles appear in the following links: Archbishop Cordileone responds to critics on March for Marriage Following same-sex ceremony, Michigan man barred from parish ministries In the...
Jun. 17, 2014 - You'll recall (of course you will) that on June 4th, I pointed out the remarkably self-serving statements of the Russian Orthodox Church regarding the situation in the Ukraine. The chairman of that church's Department of External Church Relations praised the Ukrainian Orthodox Church...
Jun. 17, 2014 - In response to many requests, Pope Benedict established a Vatican Foundation in 2010, named for Joseph Ratzinger-Benedict XVI, to foster the work of theologians, including the study, development and application of the special contributions to the field which, as a professor, Joseph Ratzinger had...
Jun. 16, 2014 - My interest was caught by the recent case in which the European Court of Human Rights upheld a Spanish bishop's decision to dismiss an ex-priest from his position as a teacher of Catholic religion at a public school. The bishop's decision was a sound one, so the Court's decision...
Jun. 13, 2014 - It is hard to read Augustine's Confessions without understanding human nature better, and particularly our own weaknesses. Writing in the form of a prayerful reflection on his life and a general confession of his faults to God, Augustine carefully describes the course of his life from his...
Jun. 12, 2014 - One doesn't like to grumble. But, really, the Italians seem to have it all over everybody else when it comes to canonizations. Now we have another case in point, as Pope Francis will canonize six new saints in November. It should come as no surprise that two-thirds of them are Italian. It...
Jun. 11, 2014 - This past weekend, my oldest son, Christopher, arrived with his wife, Ellen, and their two-year-old son, Jeffrey Mirus, who (as you might wildly guess) is named after yours truly. They also have a new baby on the way. It's their first visit here since Jeffrey was born, up from Irving, Texas,...
Jun. 10, 2014 - It is noteworthy that Cardinal Gerhard Ludwig Müller defended the Catechism of the Catholic Church in a recent address at St. Patrick's College Seminary in Maynooth, Ireland. And it is telling that he spent a significant amount of his speech refuting two false ideas: (1) That the...
Jun. 6, 2014 - The comments of the bishops of Oregon on the Supreme Court's refusal to stay same-sex marriage there demonstrate the limits of political rhetoric. Recalling the 2004 referendum in which Oregonians approved an amendment to the State Constitution defining marriage as the union between a man...
Jun. 4, 2014 - I see in the news today that the chairman of the Russian Orthodox Church's Department of External Church Relations has complained that the Ukrainian Greek Catholics have been spiritually destructive in their response to the current crisis in Ukraine. In contrast, the Ukrainian Orthodox...
Jun. 3, 2014 - Our readers have sometimes wondered why we make occasional references to the reports and insights of veteran Rome correspondent John Allen—considering that he was employed for so many years by that scurrilous rag, the National Catholic Reporter. Our excuse has always been the same: Allen is...
Jun. 2, 2014 - In the current (June/July) issue of First Things, Professor Hadley Arkes points out the absurdity of the effort to create exemptions from civil law based on religious beliefs (see Recasting Religious Freedom). Arkes, who teaches jurisprudence at Amherst College and is a noted pro-life strategist,...
May. 29, 2014 - Last week in Entering the Kingdom of God: What Does this Mean?, I reviewed the relevant New Testament texts to suggest an answer to my title question. "Put simply," I concluded, "entering the Kingdom of God means receiving the Holy Spirit." And then I asked: What...
May. 28, 2014 - After several years of self-restraint, I finally gave voice to misgivings about what I regard as abuses in the otherwise legitimate celebration of patriotic holidays. In each previous year, I had decided not to borrow trouble. This year, on the US holiday of Memorial Day, I thought I could avoid...
May. 27, 2014 - It's an odd thing. In the United States, as a broad rule, liberals are certain that US social programs are good and that US military actions are evil. By the same broad rule, conservatives are typically certain that US social programs are evil and US military actions are good. These...
May. 26, 2014 - Each year in the United States, on both Independence Day and Memorial Day, I have decidedly mixed feelings. This is especially true at Masses which emphasize American "freedom" and honor all those in the armed forces who have "died for our freedom". There is a certain...
May. 26, 2014 - We have just released the fifth volume in the 2013-2014 Liturgical Year series of ebooks. Volume five covers the first half of the long stretch of Ordinary Time between the close of the Easter Season on Pentecost and the beginning of Advent. Like all CatholicCulture.org ebooks, this volume is...
May. 23, 2014 - In yesterday's On the Culture essay (Entering the Kingdom of God: What Does This Mean?), I cite several passages in St. Paul's letters which indicate that certain classes of sinners cannot enter the Kingdom of God. But we are all guilty of at least some of the sins Paul identifies, and...
May. 22, 2014 - The Kingdom of God is a fairly difficult concept to pin down. The phrase does not occur in the Old Testament, but we find it directly referenced some sixty times in the books of the New Testament, with even more references in slightly different terms. Five of the NT writers—Matthew, Mark,...
May. 20, 2014 - I confess that I was surprised by the response of Manila's Cardinal Tagle to the preparatory work for the Synod on the Family. For Cardinal Tagle said he was "shocked" by the results of the worldwide pre-Synodal questionnaire, which revealed that in most places Catholics do not...
May. 19, 2014 - When Pope Benedict XVI wrote his trilogy of works on Jesus of Nazareth, one of his purposes was to blend the useful aspects of historical criticism with a neglected tradition of Patristic exegesis. He wanted to suggest the limits of modern historical criticism and call new attention to the...
May. 15, 2014 - Recently I came across an effort to demonstrate the immorality of slavery based on natural rights. The text read as follows: "No feeling can justify the enslavement of another human being, because a human being has the inalienable right to consent in his rule. This, of course, is the problem...
May. 14, 2014 - Ignatius Press has recently published an excellent book by Robert R. Reilly, entitled Making Gay Okay: How Rationalizing Homosexual Behavior Is Changing Everything. The focus is on the extraordinary rapidity of the change from social rejection to social affirmation of homosexuality. The author...
May. 12, 2014 - In a discussion with family members gathered for Mother's Day yesterday, the question arose as to why modern popes have tended to write so much. One of our number suggested that perhaps enough had been written, and it was time for something else. The discussion then turned to whether Pope...
May. 9, 2014 - A great many people have trouble understanding the difference between divorce and annulment. Some even refer to annulments as "Catholic divorce". The confusion has been exacerbated by abuses in the annulment process. Whenever the discontents of the couple after marrying lead a...
May. 8, 2014 - In his updated essay on Cardinal Kasper's public support for dissent, Phil Lawler reports Kasper's claim that Pope Francis thinks 50% of today's marriages are invalid. Along with Phil and Edward Peters, "I am stunned by the pastoral recklessness of such an assertion"...
May. 7, 2014 - Have you ever wondered why whole systems of thought can seem to be internally consistent but lead to exactly the wrong conclusions? The current justification of gay marriage, based on a theory of rights, is a good example. Or have you noticed how whole cultures can be blind to fundamental human...
May. 6, 2014 - From time to time I've emphasized that the Church is a public institution in her own right, with a legitimate spiritual and moral jurisdiction not only over her own members but over every single human person. She is, after all, the continuation of Christ's mission on earth, His ongoing...
May. 5, 2014 - Two stories in the news today demonstrate problems with the jurisdiction of the Catholic Church as it is currently understood and implemented. The first concerns attacks on the Vatican by a UN Panel charged with implementing the UN Convention against Torture. The second concerns the rebellion...
May. 2, 2014 - I intend here to complete my series on improving the Church's membership. The improvement is to be desired both for the sake of the members and—in the particular context of this series—so that the Church is not so often her own worst enemy for the New Evangelization. In the...
Apr. 30, 2014 - I predicted one final installment to this Smaller Church, Bigger Faith series, but I have since thought of a separate penultimate point which should not be passed over. I mean the need to reform the Church's ancillary institutions, such as her semi-official social service organizations and...
Apr. 30, 2014 - Through the generosity of four key supporters, Trinity Communications has secured a matching grant of $25,000 to stimulate gifts from other donors during our Easter Campaign. Between now and Pentecost (June 8th), all new donations for CatholicCulture.org will be matched up to the amount of the...
Apr. 28, 2014 - In the preceding installment of this series, I had to acknowledge certain limitations on the Church's ability to reform her own membership, the deficiencies of which not infrequently pose obstacles to the New Evangelization. To take just one example, while effective discipline is absolutely...
Apr. 17, 2014 - In the previous installment emphasizing the "impact of grace", I noted the problematic nature of any kind of institutionalized program to press deficient Catholics to select themselves out of the Church. Once again, I am referring to those who claim the Catholic name but do not fully...
Apr. 16, 2014 - Gregory Orfalea's biography of the great missionary to California, Junípero Serra, is exceedingly strange. In the good sense of the word, it is genuinely foreign and fascinating. The author has a gift for telling an exotic story with plenty of intriguing detail, even when the evidence...
Apr. 15, 2014 - I suggested in the previous installment that the Church's membership ought to consist not just of anybody who happens to have acquired the name of "Catholic" but of sinners who recognize the mission of the Church and fully accept the need for that mission in their own lives. At a...
Apr. 14, 2014 - It seems to me that the Church faces a critical obstacle to the New Evangelization, an obstacle which arises inescapably because this is in significant part a re-evangelization. I am referring to the profound deficiency in Christian witness within the Church herself. Again, I beieve this...
Apr. 11, 2014 - We get the darnedest emails. In this case I'm referring to the one which accused us of cherry-picking what we wanted, rather than what happened, in our coverage of Pope Francis' advice to students at the Gregorian University in Rome. Our headline was: "Do theology on your knees,...
Apr. 10, 2014 - We have a donor who occasionally posts in Sound Off!, offering insight into current issues from a psychological point of view. This is not surprising. His Sound Off! alias is Shrink and he is, in fact, a psychologist. I call your attention to a trenchant comment he made following my second essay...
Apr. 9, 2014 - Recently I've revisited the massive shakeup of Catholic theology occasioned by Henri de Lubac's remarkable study Surnaturel (French for "supernatural"), published just after the close of World War II. The whole episode demonstrates the immense consequences that can...
Apr. 8, 2014 - Late last week I had an unusual experience. I found myself getting impossibly angry over the situation in Charlotte, North Carolina, about which I had written twice and Phil Lawler once (see list of essays at the end). I realized I was experiencing an unpredictable emotional reaction which was not...
Apr. 7, 2014 - When he met bishops of Tanzania making their ad limina visit, Pope Francis outlined the keys to success in a country characterized by too much poverty and an AIDS epidemic: "By promoting prayer, marital fidelity, monogamy, purity and humble service of one another within families, the Church...
Apr. 4, 2014 - Not long ago a Jesuit priest posted a reflection about the Catholic approach to truth in his personal blog. I am not going to quote, and I am not going to identify the Jesuit. It was an off-the-cuff sort of reflection (always a grave risk when blogging), and I have no desire to hold him to the...
Apr. 3, 2014 - News coverage is now available for the resolution of complaints about Sister Jane Dominic Laurel's controversial presentation at a Catholic high school in Charlotte, North Carolina. The Nashville Dominican sister spoke at a school assembly about Church teaching on marriage, divorce,...
Apr. 2, 2014 - I can relate to Pope Blessed John XXIII's desire to get away from the Vatican occasionally. Probably most of us can. It is a strange quirk of our humanity that we benefit from a change of scene. Quite often, the problems and tensions we associate with one place fade away when we get away to...
Apr. 2, 2014 - Please note that the Easter volume for the 2013-2014 Liturgical Year has been released and is now available for download in our ebook section. You have to be registered and logged in to download. To register, simply subscribe to one of our email newsletters. This will create a user account for...
Apr. 2, 2014 - You probably know you can sign up to receive what we call email newsletters from CatholicCulture.org. We have just added a new one, featuring the Liturgical Day. This joins the daily news headlines, the biweekly Insights messages, and the two-week look-ahead for the liturgical year sent out each...
Apr. 1, 2014 - One of the gravest deficiencies of our modern worldview is that we are completely unaware of how little we know. There are both special and universal reasons for this. One of the special reasons, for example, is the rapid technological advance of the past two centuries, which has tended to give us...
Mar. 31, 2014 - This year I have been using Bishop Jaques-Benigne Bossuet's Meditations for Lent. I've found it uniformly helpful, and some of the individual meditations have touched me deeply. Here is an example, the meditation for the Fourth Sunday in Lent, entitled "A Life Hidden in...
Mar. 28, 2014 - A continuation of one of the most important Catholic stories of the past decade is unfolding at a Catholic high school in Charlotte, North Carolina. Parents and students at that school are divided in response to a presentation critical of homosexuality at a school assembly. The resolution of this...
Mar. 27, 2014 - Several of us who set the direction for CatholicCulture.org have been discussing the obvious connections between "culture" (which is part of our name) and "the arts". These connections are always of interest, of course, but in fact we have done very little with the arts...
Mar. 26, 2014 - Is David Scott's biography of Mother Teresa of Calcutta a disaster or a smashing success? It's published by Sophia Press, so there are no qualms there. It is spiritually sound, even illuminating, so there are no qualms there, either. But like every other study of Mother Teresa, it...
Mar. 25, 2014 - Opposition to Catholicism in the modern West is brought to a head almost universally through the pressure of today's legal systems. Typically our neighbors do not, all on their own, dislike Catholics enough to harass or bully them. We do not, as Catholics, fear walking down the street, or...
Mar. 24, 2014 - Ah, Phil, Phil, curmudgeonly Phil. Did you really have to say, "An Italian nun is a singing sensation, and I don't care"? When the whole world is brimming with hope that Sister Cristina Scuccia will make people love nuns again, as well as stimulating vocations, did Phil really have...
Mar. 20, 2014 - I was amused rather than annoyed by Stephen H. Webb's featured post over at First Things, entitled Why is the Catholic Church so Defensive? In this short piece, Webb is prompted, by his recent viewing of the Secrets of the Vatican documentary on PBS, to indulge in a personal lament over...
Mar. 20, 2014 - We're a little over $30,000 short of meeting our expenses for the first quarter this year, which is the largest first-quarter deficit CatholicCulture.org has ever had. I do not know exactly why that is the case, since we are actually reaching more people than ever. Total individual users...
Mar. 19, 2014 - In response to Phil Lawler's City Gates piece about the Impending Catholic debate on divorce (March 14th), a Sound Off! comment by "Dan" raises the question of whether we really want abandoned women to be barred from receiving the Eucharist. Here's the full question: In...
Mar. 18, 2014 - Newark priest Michael Fugee has been laicized after violating an agreement with prosecutors to stay out of any ministry involving children. Contrary to the agreement, Fugee slipped into the neighboring Diocese of Trenton, without seeking permission, and participated in youth programs at two...
Mar. 17, 2014 - In my last Insights message, I prophesied that the media furor over divorce, remarriage, and the sacraments in the Catholic Church would not result, at the 2014 Extraordinary Synod and thereafter, in the same sort of breakdown in Catholic discipline that followed Vatican II (closing in 1965)...
Mar. 13, 2014 - My title is not a slip of the pen; it is not supposed to be "fighting homosexuality". But what could I possibly have against heterosexuality? The problems with this term were recently outlined by Michael Hannon in First Things. The argument is imperfect, I think, but it bears close...
Mar. 12, 2014 - Another high-ranking Churchman, this time the President of the Pontifical Council for the Family, has emphasized that the status of divorced and remarried Catholics "should be looked at with a merciful eye." This is certainly something we all need to keep in mind, but the $64,000...
Mar. 11, 2014 - On Sunday night's "Meet the Press" (NBC television), it was predictable that Cardinal Timothy Dolan would have been asked some pointed questions about gay marriage, civil unions, and homosexuality. I haven't seen the entire transcript, but the Yahoo! News story we...
Mar. 10, 2014 - It is very interesting to see how secular publishers deal with our contemporary cultural objection to serious religious engagement. An author cannot advocate Christianity, but he can do a study of somebody else's theology. An author cannot urge fallen-away Catholics to return to the Church,...
Mar. 7, 2014 - We have all heard from the time we were knee-high to a tadpole that God never permits us to be tempted beyond our strength. If we've done any spiritual reading, this axiom has been drummed into us by more than one author. Sometimes its very repetition can make us feel guilty or spiritually...
Mar. 6, 2014 - As Phil Lawler reminded us yesterday, during and after the Second Vatican Council there was a deliberate effort on the part of many theologians and bishops to use the press to encourage Catholics to expect Church teaching to change. Phil also noted that the same process is beginning again. It is...
Mar. 5, 2014 - Sadly, the German cat is now rather obviously out of the bag, at least for those who thought it was still in the bag: German bishop demands change in Church teachings on sexuality. Bishop Stephan Ackermann of Trier is using the recent survey in preparation for the Synod on the Family to prove that...
Mar. 4, 2014 - Today, Bishop Paul S. Loverde of Arlington released a new and expanded edition of his 2006 Pastoral Letter, Bought with a Price (see the original edition in our library). The new edition—available in a very attractive booklet or downloadable as a PDF file—is advance-dated to March...
Mar. 3, 2014 - Last week I wrote a little City Gates piece on the meaning of the Council of Florence's condemnation of circumcision (see Against Circumcision: A Classic Out-of-Context Danger). Little did I know that this would ignite a firestorm of controversy on our Facebook page. It seems several...
Feb. 28, 2014 - At daily Mass this morning, Pope Francis contrasted the reality of marriage as upheld by Jesus Christ with the casuistry of the Pharisees. Casuistry is the application of moral principles to particular cases so as to determine the required course of action. But abuse has given the word very...
Feb. 27, 2014 - Recently someone brought to my attention a quotation from the Council of Florence in 1442, and asked if I could explain it in a manner consistent with current Catholic practices and attitudes. Here is the quote: "Therefore it [the Church] commands all who glory in the name of Christian,...
Feb. 27, 2014 - Right now, we're running a campaign to receive a total of 500 donations in any amount during the last ten days of February. As of this writing, we have 299 to go. (The current number is on the Action Alert banner at the top of the page.) The number was chosen because by February 15th, we...
Feb. 25, 2014 - Do you remember the Roman Inquisition? Unfortunately, when people today think of "the Inquisition", they think of the Spanish Inquisition, which was unduly influenced by the Spanish crown. Even so, its weaknesses were horrendously exaggerated by hostile English historians in what has...
Feb. 21, 2014 - I was very happy to see Pope Francis insist on a renewed commitment to the Second Vatican Council's Constitution on the Sacred Liturgy (Sacrosanctum Concilium). The history of the late 20th-century liturgical renewal involved several steps backward in practice, and it has taken some time for...
Feb. 20, 2014 - As longtime readers may have noticed, I occasionally pick up and review newly published examples of what we loosely call "the Catholic novel". Unfortunately, since Flannery O'Connor and Walker Percy passed from the scene, there seems to have been a dearth of top-tier Catholic...
Feb. 18, 2014 - Magnificat and Ignatius Press have teamed up to publish a striking children's book entitled Our Holy Father, the Pope. As the subtitle indicates, it briefly covers "the Papacy from Saint Peter to the Present". The text is by Don R. Caffery, a father who decided to write this book...
Feb. 17, 2014 - In a delightful article in the February issue of First Things, entitled "Bloodless Moralism", Helen Rittelmeyer enjoys skewering our contemporary desire to buttress every moral argument with data from the social sciences. It's a bad habit to reduce morality to statistics, she...
Feb. 14, 2014 - Where we live in northern Virginia, our major problems are relatively infrequent, unless you count traffic. But this week we were faced with two of them, one right after the other. On Wednesday night, mother nature dropped twelve to fifteen inches of snow, ensuring that most of Thursday was spent...
Feb. 14, 2014 - Lent, my very dear friends, starts on March 5th. Please do not shoot the messenger. But please do note that the Lent 2014 volume of our Liturgical Year series of ebooks is now available for download in our ebook center. As I have mentioned in the past, our Liturgical Year ebooks include the...
Feb. 12, 2014 - I haven't read it, but you can still get it before it is too late. I'm talking about the new book from Sophia Institute Press, Jaques-Bénigne Bossuet's Meditations for Lent. So far, I know Bossuet by reputation only, but that is exactly why I am going to use this book for...
Feb. 11, 2014 - When it comes to the marks of the Church identified in the Nicene Creed (one, holy, Catholic and apostolic), the mark of apostolicity is by far the most straightforward. The fullness of Revelation in Jesus Christ was entrusted to the apostles, who were commissioned to carry on his mission in the...
Feb. 7, 2014 - I was reminded this morning of an important fact about grace while reading about the results of the Apostolic Visitation of U.S. women religious conducted in 2009 and 2010. Apparently, a final report is nearly complete and will be released soon. In speaking with reporters about the...
Feb. 6, 2014 - The assessment of attitudes on sexuality, marriage and family life by the bishops of Germany, while not surprising, is extraordinarily telling. In the end, the bishops ask for rule changes to admit divorced and remarried Catholics to Communion, as well as formal blessings for such couples. Some...
Feb. 5, 2014 - The third of the Church's marks, as enumerated in her creeds, does not trace back to the life of the Trinity quite as obviously as do unity and holiness, nor even so easily to the life of our Savior Himself. Yet the connections are there. With the help once again of Figuring out the...
Jan. 31, 2014 - When I look back on the roughly thirty-five years my wife and I spent raising our six children, I tend to remember my own deficiencies as a father more than anything else. Some parents have a wonderful capacity to remember all the good times in extraordinary detail, but the specific moments which...
Jan. 30, 2014 - Yesterday we reported that Pope Francis denounced usury during his Wednesday general audience. Of course, our reporter did not deign to explain what usury is, and that is just another demonstration of the wisdom of the Catholic World News team. Because in modern commercial societies, usury is a...
Jan. 29, 2014 - Those who have followed the history of the Church over the past 50 years, and have also followed my own writing, will have noticed some significant shifts. When I began to develop a sense of Catholic mission in the 1960s, this mission was shaped by the widespread failure of the hierarchy of the...
Jan. 28, 2014 - I have a friend named Larry who is as secular and as liberal as they come. He thinks religious dogma divides people, preventing them from reaching out to each other in their common humanity. He is convinced that science is the key to human progress. I have another friend named Carl who is about as...
Jan. 27, 2014 - Once again we begin with the Catholic profession of Faith in a Church that is one, holy, catholic, and apostolic. Yet because of the sins of her members, there can be no mark of the Church's life that is harder to defend than the mark of holiness. We may feel this acutely in the wake of...
Jan. 23, 2014 - I really like Pope Francis' new message for the World Day of Communications. Our news coverage provokes interest with this headline: Internet is 'gift from God,' Pope writes. And the Pope has indeed written some of the most profound thoughts yet about how this gift, and the...
Jan. 23, 2014 - In November of 1968, a Phillips gas drilling platform was hammered by a Winter gale. The waves of the North Sea pummeled the rig some twenty-three miles out of Great Yarmouth, England. During the height of the storm, with winds averaging about 50 mph, the rig crew suffered an enormous blowout from...
Jan. 22, 2014 - Each week we profess our faith in a Church that is not just holy, Catholic and apostolic, but also one. Traditionally, the unity of the Church has been considered in terms of unity of faith, unity of cult, and unity of charity. Members of the Church believe the same things, worship in the same...
Jan. 21, 2014 - In describing the annual bout of blindness, Phil Lawler presents a welcome tongue-in-check look at how the annual March for Life in Washington is typically handled by the media. The spontaneous blackout of effective news coverage of this event—which actually creates a very effective...
Jan. 20, 2014 - The inherent separatism of the Society of St. Pius X and other similar Traditionalist groups is made glaringly obvious by the progress of Bishop Richard Williamson's breakaway organization. In his latest newsletter, Williamson rejoices in the establishment of a new (and expensive) Queen of...
Jan. 17, 2014 - On Thursday, Pope Francis preached against scandal and harm caused by corrupt clergy when he concelebrated Mass with two cardinals. One of the cardinals was Roger Mahony, the former archbishop of Los Angeles. A fair evaluation of Mahony's ecclesiastical career would suggest, among other...
Jan. 16, 2014 - In our continuing discussions of the future of Christian politics, we may differ over the likelihood of being able to stem the legal breakdown of marriage. The latest cause for alarm is a federal judge's decision that the marriage amendment to the Oklahoma State Constitution is...
Jan. 15, 2014 - According to the latest Pew study, the number of states which highly restrict religion increased from 20 to 24 from 2011 to 2012. Most of the restrictive nations are Muslim, Communist, or former Communist. But this does not come close to telling the whole story. In the Declaration on Religious...
Jan. 14, 2014 - One of the most significant perils within modern Catholicism is the tendency to regard the Church in an intensely individualistic way. In a rising crescendo over the past hundred years, we have seen one Catholic constituency after another subject the Church, her faith and her mission to...
Jan. 10, 2014 - The plain fact of the matter is that talking intelligibly about homosexuality and gay marriage is extremely difficult in contemporary Western culture. Two recent news reports bear this out. The former President of Ireland, Mary McAleese, has strongly criticized the Church's condemnation of...
Jan. 9, 2014 - The concerns most often expressed about my writings on the New Evangelization fall into two categories. I've emphasized the importance of apostolates of service, both for their own sake and to attract and open others to the Gospel. Given this emphasis, it would be rather disturbing if some...
Jan. 8, 2014 - To mark the 50th anniversary of Vatican II's Constitution on the Sacred Liturgy (Sacrosanctum Concilium), the US Bishops' Committee on Divine Worship issued a document called Stewards of the Tradition late last year. I was reminded of this when the text was published in the latest...
Jan. 7, 2014 - Today this headline caught my eye: Miami archbishop: raise the minimum wage. So naturally I warmed immediately to one of my favorite themes. Catholics ought to have their own ways of handling this sort of question. Why are wages a political issue? Or, to put the matter more broadly, why must...
Jan. 6, 2014 - Contemporary Catholics find themselves at a bit of a turning point, without being quite sure which way to turn. It has become clear over the past few years that the emphasis on "culture wars" has done little or nothing to reverse the flight of Western culture from Christian values,...
Jan. 2, 2014 - Over the Christmas break, I was given some insights but little joy in my spiritual reading. The emotions we experience in prayer and spiritual reading are, of course, incidental; it is the insights (and the transformations occasioned by them) that are important. And when I say I was given little...
Dec. 23, 2013 - It comes as no surprise that the faculty of Jesuit-run Santa Clara University has overturned the President's decision to eliminate abortion coverage from health insurance there. The vote was 215 to 89, and it throws the decision now to the Board of Trustees. Many onlookers will attribute the...
Dec. 20, 2013 - In the most important sense, the question in my title can be taken rhetorically. "Certainly not!" we should reply, for it is eminently desirable that every person on the God's green earth should be able to write, and write well, about the Catholic Faith. At another level,...
Dec. 17, 2013 - One of our supporters notified us that The Advocate (an LGBT publication) has named Pope Francis Person of the Year. The LGBT community has a special appreciation for the Pope because he has emphasized the dignity of each person and insisted that it is not possible to devalue another human being...
Dec. 16, 2013 - It is difficult to overemphasize how much a sound social order, a sound economy, and a sound political environment depend on virtue. It is a fairly basic insight, yet much of modern life is spent tearing down and discarding hard-won conceptions of virtue in the name of liberation and toleration....
Dec. 13, 2013 - Let us suppose a counter-factual for a moment. Let us suppose that I want nothing more than to ruin a healthy culture and destroy the social order which depends on that culture. Here, then, are my top six tactics to bring this about: 1. Eliminate Meaning: The first goal is to make people...
Dec. 13, 2013 - Through the generosity of our donors, we met the $35,000 Challenge Grant for which we were striving, the day before the deadline of December 12th. This success ensures that CatholicCulture.org will not end 2013 in debt. However, our total 2013 budget includes about $30,000 for staff...
Dec. 12, 2013 - It is a rare treat amid all the December fundraising to sit back and reflect on deeper issues. Surely one of the most vexing of these is the strange relationship between Catholics and the left-right dialectic in American politics. When it comes down to individuals, this relationship is confused...
Dec. 10, 2013 - If you'd like an app for your phone or other handheld device which will give you the complete text of the New Testament in the Revised Standard Version Catholic Edition (RSV-CE) along with an audio soundtrack read by actors, you can learn how to download it free at www.downloadjesus.com. The...
Dec. 6, 2013 - Most committed Catholics are thinking more about evangelization these days. But while we can all think of better ways to handle ourselves when questions about our faith come up, it is not at all clear what we can do habitually to stimulate those questions—to be the kind of people from whom...
Dec. 5, 2013 - There are quite a few accounts of the ability of various saints to "sense" the Real Presence in consecrated bread or wine, and there is evidence that this awareness is developed to some degree among many Catholics. On visiting a Protestant church, many have experienced a strong sense...
Dec. 3, 2013 - I am not the first to observe that we live in an ideological age. One great reason for this is our apparent inability to believe in anything deeper or more secure. But this creates insurmountable problems for the rule of law, and for principled jurisprudence. For if "principles" can be...
Dec. 2, 2013 - Have you ever wondered about the constant bickering over which economic viewpoint is being "endorsed" each time a pope makes an observation about economic affairs? Indeed, every time a pope addresses socio-economic problems, pundits immediately attempt to prove he has sided with one...
Nov. 27, 2013 - When I wrote my introductory essay on the role of the arts in evangelization (see The Problem of High Culture: The Arts and Evangelization), I acknowledged my limitations in handling this complex subject, and I also recommended Gregory Wolfe as a far more able Catholic guide. In doing so, I...
Nov. 26, 2013 - There is only so much one can say about Pope Francis' new apostolic exhortation, Evangelii Gaudium (The Joy of the Gospel), before we come up against the fact that this is a post-synodal text from which only a relatively few people are going to benefit. As with the other exhortations of this...
Nov. 25, 2013 - Give me a good whipping boy, and I'll give you a popular article. Even our own readership numbers bear this out. When we write about, say, the nature of the New Evangelization, numbers go down; if we identify and critique those who stand in the way of the New Evangelization, the numbers...
Nov. 25, 2013 - One of our supporters in Oregon, Loretta Matulich, noticed that US Post Office flyers on the subject of Christmas mailings seem to rather deliberately omit mentioning the one Christian stamp for the season. This features the Virgin and Child by Jan Gossaert, painted in 1531 in oil on wood....
Nov. 22, 2013 - One of the most striking things about the constant call for a new evangelization is that it represents such a sea change from the prevailing attitudes in both the immediate pre-Vatican II and the immediate post-Vatican II Church. It's as if our sense of the Faith has finally clicked into...
Nov. 21, 2013 - Today is the feast of the Presentation of Mary, and it has a way of focusing our minds on an aspect of Mary's life that we sometimes fail to consider. In this feast the Church hearkens back as close as we can get in the visible life of Mary to "the beginning". The feast that...
Nov. 19, 2013 - It is possible to make a circle through four rooms in my home, and I frequently pace that circle when I'm praying a Rosary or trying to work out ideas for a column. On each circuit I notice a large photograph of my youngest son surrounded by six of his nieces and nephews (of which there are...
Nov. 15, 2013 - In yesterday's In Depth Analysis on evangelization (see The New Evangelization: What Does It Look Like?), I mentioned a paradox. I admitted that an apostolate named "CatholicCulture.org" has been mostly silent when it comes to what many people mean by "culture", that...
Nov. 14, 2013 - As I mentioned in my latest Insights message (Evangelization Forever!), we should end this Year of Faith not with some sort of boxed memorial, but by making what we have learned the basis of a new era of Catholic evangelization. That is the challenge before us, and I think we really have made some...
Nov. 12, 2013 - If you think God doesn't work in mysterious ways, consider the increasing scrutiny of "religious" organizations by the American government when it comes to exemptions from various regulations which offend the well-formed conscience. It is a shifting landscape, and it would take...
Nov. 11, 2013 - In chapter 9 of St. Matthew's gospel, Our Lord heals a man suffering from palsy, cures a woman who had been hemorrhaging for twelve years, raises a little girl from the dead, restores the sight of two blind men, casts a devil out of a man who could not speak, and in general cures...
Nov. 6, 2013 - It is not surprising that the Vatican has already had to issue a denial that it is polling Catholics about marriage and sexual issues, as if to put Catholic doctrine to a vote. This is the kind of thing that makes hot news for ignorant secular reporters, and which can be used to pressure the...
Nov. 5, 2013 - Most of us get into a kind of rhythm in living our faith. We get into a groove, but sometimes the groove can become a rut. When this happens, we need something to jolt us—to make us recognize once again that we are called to much that is not yet incorporated into our daily habits. Sometimes...
Nov. 4, 2013 - The head of the Anglican Communion has promised upcoming surprises, in the tradition of Pope Francis, regarding relations between Anglicans and Catholics. But a good Englishman ought to regard this as a thoroughly bad show. Unless Archbishop Justin Welby plans to reverse the official...
Oct. 31, 2013 - One of the more interesting developments in American political strategy that has emerged over the past few years is designed, at all costs, to keep committed Catholic politicians out of office. It works by relating everything a strong Catholic candidate does to his supposed desire to control your...
Oct. 30, 2013 - If you haven't yet read our news summary of Archbishop José Rodríguez Carballo's report on the numbers who currently leave religious life, I highly recommend that you do so (Curial official: over 3,000 religious leave consecrated life each year). The Secretary of the...
Oct. 29, 2013 - When the Modernists came on the scene in the late nineteenth century, they were abuzz with historical consciousness. There is actually a good reason for this, though the use they made of it was seldom helpful. Nonetheless, by the 20th century, Modernist ideas were having an enormous impact on...
Oct. 24, 2013 - Natural Family Planning is connected with religious faith, but is raw human intelligence connected with atheism? I only group the two issues here because some interesting statistical studies have been done in both areas. One shows enhanced marriage satisfaction among those who use NFP. The other...
Oct. 23, 2013 - In his famous interview with the Jesuit Antonio Spadaro in August, Pope Francis initiated what has become a spirited discussion about the image and the reality of the Catholic Church, and about the relationship between the Church's mission to evangelize and her necessary opposition to the...
Oct. 17, 2013 - On our Facebook site, someone posted a long critique of my article On the Critics of Pope Francis' Consecration to the Immaculate Heart. I also received a few long emails on the subject. All asserted, essentially, that there is a kind of revelation which resides somewhere between private and...
Oct. 15, 2013 - When Pope Francis consecrated the world to the Immaculate Heart of Mary on October 13th, he followed a tradition of pontifical consecrations established by Pope Pius XII and continued by Pope John Paul II, each of whom made the consecration twice. These consecrations are certainly occasions of...
Oct. 10, 2013 - It has not yet ceased to amaze me how much delight some people take in the discomfiture of others when the Pope says something about the Faith which those others are presumed not to like. And it works the other way, too, with people becoming astonishingly angry when the Pope says something that...
Oct. 9, 2013 - Periodically the USCCB's Department of Justice, Peace and Human Development issues "action alerts" urging American Catholics to contact their senators and representatives to urge them to take one position or another on various legislative deadlocks and initiatives. The latest was...
Oct. 8, 2013 - The latest poll of Catholic opinions was conducted last month by Quinnipiac University. Our summary of the results does not paint a pretty picture of the moral and spiritual values of Catholics who attend Mass once a week or less. But neither does it reveal anything new. Dozens of studies over...
Oct. 8, 2013 - Note that the title is not "Crisis in the priesthood", but "Crisis on the Priesthood". It refers to the fact that the folks at Crisis (an online magazine) are every bit as devoted to the Catholic priesthood as we are. They know that priests are an immense source of...
Oct. 4, 2013 - As I watched my car being towed away for repair today, I did what any Catholic would do in the same circumstances: I contemplated the Good. What I saw initially was a young man, perhaps no more than a third of my age, going through all kinds of extra work to get my vehicle onto the truck, because...
Oct. 2, 2013 - I hate to use On the Culture to point you elsewhere, but the need to do a thorough treatment of Pope Francis' second interview caused me to write more than should properly be posted in this space. So it is posted as an In Depth Analysis: Reading Pope Francis: The Furor Continues. But...
Oct. 2, 2013 - In view of comments received, it seems I have no choice but to write something about Pope Francis' interview with Eugenio Scalfari (or see the original Italian text), which appeared yesterday in the Italian daily La Repubblica. But I think I have to make a pact with my readers. We are under...
Oct. 1, 2013 - A study by researchers at York University in Toronto suggests that delaying teen dating is beneficial. Early-daters (starting one-to-one dating between 10 and 12) reported significantly higher incidences of abnormal and delinquent behavior such as lying, cheating, fighting, truancy, disobedience,...
Sep. 30, 2013 - For serious improvement, I'll take a good book over a great movie or documentary almost any time. Even for pure entertainment, I'll usually prefer a book to any visual medium except for a few favorite magazines (though along with billions of other people, I confess a weakness for...
Sep. 26, 2013 - So now certain "conservative" Catholics are up in arms about the "liberalism" of Pope Francis. They are alarmed especially by the views he expressed in his recent interview. They have mounted their high horses and charged forward to chastise the Pope. They are...
Sep. 25, 2013 - In her first academic convocation address at the University of St. Thomas, new President Julie Sullivan chose to express concern about diversity and, in particular, the need for a welcoming attitude toward gay and transgendered persons. Her university, located in St. Paul, is not to be...
Sep. 24, 2013 - I've been surprised and even angered by the criticism of Pope Francis in the wake of his famous interview, but I've been forced to admit that a significant number of serious Catholics found his words upsetting. That's not something that should be dismissed lightly. It could, of...
Sep. 19, 2013 - Let's face it, Pope Francis thinks outside the box. This is very evident in the long interview by Antonio Spadaro, SJ which has just been published in major Jesuit journals around the world, including the English translation in America magazine. The Holy Father's remarks are at...
Sep. 18, 2013 - In addition to our news story on the American bishops' continued opposition to the HHS Mandate, we also have the full text of yesterday's letter from Cardinal Timothy Dolan to his brother bishops on this subject. At the heart of the bishops' concerns are three important points,...
Sep. 17, 2013 - Perhaps you remember the fairy tale of Rumpelstiltskiin? It's the one where the miller's daughter has to spin straw into gold for the king. You may also remember the famous words of that intellectual giant among saints, Thomas Aquinas, whose judgment on his own work was that, compared...
Sep. 17, 2013 - Phil Lawler and I have been tweeting notices of our commentary under personal Twitter accounts for some time, with no fanfare, and that will continue. But we have now finally set up a Twitter handle for CatholicCulture.org:@FormTheCulture. This is the handle you should follow if you want to...
Sep. 16, 2013 - On September 13th, the Wall Street Journal reported on the latest 5-year report from the Intergovernmental Panel on Climate Change. You may recall that the previous IPCC report, while revealing some changing data, was still fairly panicky, which caused a great many people to dismiss...
Sep. 13, 2013 - In my review of Fr. Martin Tripole's excellent book, Church in Crisis (Church in Crisis: What is wrong? Why? Can we fix it? How?), I mentioned that I would return to his insight that we must reunite faith and reason. In fact, to escape the current crisis in the Church (and, to be sure, in...
Sep. 12, 2013 - When the Supreme Court overturned the Defense of Marriage Act (DOMA) earlier this year, it ruled that it is unconstitutional for Congress to interpret "marriage" and "spouse" as applying only to heterosexual unions. The majority opinion, written by Justice Anthony...
Sep. 11, 2013 - First let me demonstrate an important principle: An Irish bishop was severely faulted in the Murphy Report in 2009 for mishandling allegations of sexual abuse as an auxiliary between 1982 and 1996. He had already recognized, as early as 2002, that, while he handled things in the manner...
Sep. 11, 2013 - Let's see if I've got this right. The Catholic Artists Society is an association of artists and media professionals, centered in New York City, working for the greater glory of God and the common good. The Catholic Center is a ministry of the Dominican Order at New York...
Sep. 10, 2013 - Our little news story on Pope Francis' homily from Tuesday morning may raise more questions than it answers but, hey, it is not our fault. Remember that the points the Pope wishes to make in these weekday homilies are available to us only through reports by Vatican Radio, with no...
Sep. 9, 2013 - If you had to pick one central factor to explain both the collapse of Western civilization and the contemporary crisis of the Catholic Church, what would it be? For Martin R. Tripole, SJ, that factor is the shift in the modern world from the primacy of faith over reason to the primacy of...
Sep. 6, 2013 - I see Pope Francis has done it again, making telephone contact with an ordinary troubled person who has written to him for advice—first a rape victim, now an unwed mother. The two instances may be reviewed here: Unwed mother stunned by Pope's sympathetic phone call Pope Francis...
Sep. 6, 2013 - As Catholics, we are so often the Church's worst enemies. When we ask why the Church has so much trouble leading men and women to salvation throughout so much of the world, we can frequently find more answers in the mirror than anywhere else. I would not want to minimize other factors,...
Sep. 5, 2013 - The debate continues on the morality of embryo adoption, often called the adoption of "snowflake babies". What is at issue here is whether it is moral to transfer a frozen embryo created through some other procedure into the uterus of a woman who is willing to carry the child to term...
Sep. 3, 2013 - In response to my previous On the Culture essay ("Marginalization Gamesmanship" and Catholic Love), I received a very thoughtful message wondering whether I had been unfair to the sisters in dissident religious institutes. This question was raised on three grounds: (1) It seems to be...
Aug. 29, 2013 - One of the most confusing issues in the Church today is the apparent conflict between orthodoxy on the one hand and service to the poor and marginalized on the other. This apparent conflict is particularly noticeable in the tensions between the Vatican's disciplinary authority and wayward...
Aug. 27, 2013 - Among the more important books released by Ignatius Press recently is an updated edition of Ann Carey's Sisters in Crisis. Originally published in 1997, the initial study closed before the more dramatic efforts of the Vatican to reform women religious in the United States. The new 2013...
Aug. 26, 2013 - Since writing The Pride of St. Dominic: Muscular Renewal, I have been correctly taken to task for presenting the American Western province of the Dominican Order in a negative light. My essay tended to minimize previous problems in the Eastern province, which was the chief subject of the piece,...
Aug. 23, 2013 - There is a good deal of soul searching going on over at First Things. In the August/September issue, editor R. R. Reno explores "The Challenges We Face" and three other contributors respond—the Catholic George Weigel ("Fighting on New Terrain"), the Evangelical...
Aug. 20, 2013 - The sixth and final volume of our 2012-2013 liturgical year series is now available in our ebook store: The 2012-2013 Liturgical Year: Ordinary Time Completed. Actually, it is about time that we released this title, as it starts with the 21st week of Ordinary Time (August 25th), in just five...
Aug. 20, 2013 - Someone sent me a link to Caitlin Bancroft's August 15th blog entry in The Huffington Post online. Bancroft, who is a law student and a legal intern for NARAL Pro-Choice Virginia, has apparently gone under cover to some pro-life crisis pregnancy centers—turning the tables, so to...
Aug. 16, 2013 - A few of our readers seem intent on rebuking me for not taking every possible opportunity to condemn bishops for their weak leadership, as if my job is to be a whistle blower. Of course, I've offered my fair share of criticism, and that is unlikely to end any time soon. But it is...
Aug. 16, 2013 - In case you didn't already hear this news: In early July, a woman learned through pre-natal testing that her baby had Down Syndrome. She went to an adoption agency and explained that she would abort the baby if a family could not be found to adopt her child in the next few days. In a little...
Aug. 14, 2013 - To begin in the middle, the problem is that the discipline of sociology cannot make value judgments. Sociology is useful in its own way, but its own way is very limited. When it transgresses its limits, as many sociologists are wont to do, it fails utterly. That's what I encountered in a new...
Aug. 14, 2013 - And then there's this from Mumbai in India. It was sent to CatholicCulture.org by SOUL, which is encouraging. Could this be a new take on the Feast of the Assumption? URGENT PRESS NOTE AND ANNOUNCEMENT: RE: AUGUST 15 - WE DEMAND FREEDOM FROM POTHOLE-RIDDEN...
Aug. 9, 2013 - Indulge me, if you will. I am finally on the way home from that cross-country trip to visit relatives and vacation in two of our national parks. Driving all day today and tomorrow will put me back in Manassas, Virginia Saturday evening, with time enough to catch up with yard work on...
Aug. 7, 2013 - The war to eviscerate Catholic medical care can only escalate. Two of today's news stories provide cases in point. In Ireland, a member of the board of a Catholic hospital in Dublin has said that his hospital cannot comply with the new abortion law. But there is no reason to expect Catholic...
Aug. 6, 2013 - Back when I was teaching at Christendom College, I assigned Blessed John Henry Newman's Apologia pro Vita Sua (the title means a defense of his life) to a class of freshmen. This is the absolutely brilliant prose classic in which Newman explains and defends his spiritual progression into the...
Jul. 30, 2013 - Having just spent several days in Yellowstone National Park, my wife and I are now heading south. We've come through (or past, really) the Grand Tetons and our next major stop will be Rocky Mountain National Park and its surrounding area. After a few days there, we'll be heading...
Jul. 25, 2013 - Streaking across Nebraska, working on CatholicCulture.org in the back of an old Ford van (now repaired), I see out my window a billboard which proclaims: "The Holy Bible. God's word. Absolute. Final." That's about as flat as the Nebraska landscape. I suppose it would be...
Jul. 24, 2013 - I used to think divorce and remarriage was the chief means for people to weave a tangled web from which there is no escape, either for themselves or for their children. Of course Mary the Untier of Knots, and certainly Our Lord Himself, may have something to say about my assertion of "no...
Jul. 23, 2013 - My wife and I are in the midst of an experiment. Earlier this year I put a bed in an old Ford van and made a few other modifications for convenient work and travel at very low expense. Last Friday we set off to visit some of our far-flung children and one or two national parks. The theory is that...
Jul. 22, 2013 - Catholic Relief Services has once again set off alarm bells in the pro-life community, this time by granting $2.8 million to Population Services International to fight malaria, even though PSI's primary purpose, as the name suggests, is to control population through contraception and...
Jul. 19, 2013 - I woke up this morning and suddenly realized how much good news we reported during the two weeks in which my role here at CatholicCulture.org was dominated by the virus. During this time, it fell to Phil Lawler (as usual) to make sure we kept our news service running no matter what. Consider this...
Jul. 18, 2013 - As our registered users know, the CatholicCulture.org web server was subjected to a virus attack, originating in China, on July 7th. Since that time, fighting off the attack and making our server secure again has occupied almost all of my time. The fact that I can write this article means the...
Jul. 15, 2013 - The effort of the Catholic bishops in Ghana to add a "right to health" provision to a new Bill of Rights there is interesting, though perhaps ultimately unworkable. It is clear that the bishops do not regard sickness as a violation of human rights; they are really talking about certain...
Jul. 10, 2013 - The Pope has asked for the immediate removal of a statue erected in his honor at his old cathedral in Buenos Aires. One understands his concern. This is no time for immortalizing churchmen in statues while they are still alive, or perhaps even after they are dead. Let's just say that this is...
Jul. 9, 2013 - We have a natural tendency to approach the conflicts of our times with a desire to "win". We want to win the battle over the HHS Mandate; we want to win the fight for traditional marriage; we want win court cases that might marginalize Christians; we want win rights for the unborn; we...
Jul. 5, 2013 - Not infrequently, it is a disservice to summarize an encyclical before it has had a reasonable chance to make its own direct impact on readers around the world. I think this is very much the case with Pope Francis' first encyclical, Lumen Fidei (The Light of Faith), dated June 29th and...
Jul. 3, 2013 - July fourth is a national holiday in the United States, the celebration of the country's independence from England. Our independence and subsequent expansion from coast to coast is, I suppose, a dubious moral achievement, but at least it teaches us about the contingency and...
Jul. 3, 2013 - Paul Coleman has published an outstanding yet fairly brief review of legal discrimination against European Christians in the June/July issue of First Things. This is a somewhat unhappy announcement because, for a certain period of time, you have to be a subscriber to read it on their website...
Jul. 2, 2013 - A recent article by Glenn C. Arbery of Assumption College raises intriguing questions about our modern culture of universal surveillance and the omniscience of God ("Search Me, O God", First Things, June/July 2013). Arbery points out the depth and breadth of our culture's...
Jul. 1, 2013 - If you look around the world today (or in any era), you'll find that human culture expresses the dominant values of a society. For example, in the United States we have a predominately commercial culture because we have predominately commercial values. The lives of huge numbers of people in...
Jun. 27, 2013 - Recently a very intelligent layman asked me why I had written somewhere that Anglicanism had no "authority principle", when in fact the Anglicans do have bishops, including the Archbishop of Canterbury. For years I have referred to Catholicism's "authority principle"...
Jun. 26, 2013 - With respect to gay marriage, the United States Supreme Court today refused to enter into the issue of defining marriage, and instead used considerations of State authority to resolve the cases before it. The immediate result favors supporters of gay marriage. The long-term result is uncertain,...
Jun. 25, 2013 - The key to the proper use of all branches of human study is the correspondence of a discipline's methods with its object of examination. For example, it makes no sense to study history with the scientific method, as if we can do experiments to prove whether our understanding of the past is...
Jun. 24, 2013 - The immigration debate I've stirred up has been heated and difficult. I would like to wrap it up here, for the moment, because the time has clearly come for prayer and reflection. I have just two quick points, which touch on some broader implications: Several people have argued...
Jun. 20, 2013 - My recent commentary on immigration ("Illegals" are not "Immorals": A Persistent Immigration Fallacy) drew an unusually intense response, both in Sound Off! and by email. Please note that I sometimes received more than one printable comment from a single reader, but it...
Jun. 19, 2013 - I couldn't help but reflect on these two points, made some distance apart, in Phil Lawler's sensible reassurance about the Pope's unscripted statements: [1] Pope Francis is a very intelligent man, and he was chosen by his fellow cardinals to be Roman Pontiff because they...
Jun. 18, 2013 - Whenever the USCCB dares to advocate policies which provide for easier immigration and naturalization (e.g., here), a few of our readers shout an argument which I devoutly hope never again to hear from anyone claiming to be Catholic: "We don't owe illegals anything!" Many...
Jun. 13, 2013 - I would like to call attention to the sermon preached by Pope Francis after the Rosary in St. Peter's Square closing the Marian month of May. The Holy Father upheld Mary as a model of Christian life, in particular because her attitude may be summarized by three words: Listening, decision,...
Jun. 12, 2013 - My little City Gates item, "And what is Islam, anyway?", produced surprising reactions. Some emphasized that Islam is a lie from first to last, about which nothing good should ever be said. And some took exception to my perceived criticism of Islam (along with every other religion...
Jun. 11, 2013 - Phil Lawler rightly says Islam should become a religion of peace before Islamic scholars ask Pope Francis to declare it one. But there is a deeper problem as well. How can anyone tell what the religion of Islam really is? Is Islam the religion professed by many of the intellectuals, including...
Jun. 10, 2013 - Some readers may be confused by today's news story on Irish Prime Minister Enda Kenny's refusal to allow a "free" vote on impending abortion legislation. Irish Archbishop Diarmuid Martin had insisted that legislators in all parties be permitted to vote according to their...
Jun. 7, 2013 - I realize that anecdotal evidence can be misleading. One can find unpleasant anecdotes about pretty much any person or group. But the following message, which we received from a young woman raised in an SSPX family, seems fairly typical and dovetails with a very real canonical, theological and...
Jun. 6, 2013 - It seems to me that it is time to reconsider—again—whether bishops ought to excommunicate Catholics who lead the way in promoting or implementing policies which are clearly contrary to the moral law. Just now Andrew Cuomo would make an excellent case study. Should he be the poster boy...
Jun. 5, 2013 - There are important incidents, connections, sacrifices and achievements in the history of the Church in every region, in every parish. In some places that history is relatively brief, and this is certainly true of the United States. Nonetheless, today I am reflecting on the history of my own...
Jun. 4, 2013 - I appreciate the (Anglican) Archbishop of Canterbury's refusal to countenance the redefinition of marriage. Archbishop Justin Welby criticized pending legislation for abandoning "marriage as a normative place for procreation" and for undermining the understanding of the family as...
Jun. 3, 2013 - The appointment of Peter French Ryan, SJ to the key doctrinal post for the US Conference of Catholic Bishops is very interesting indeed. Fr. Ryan, who once served on the Board of Directors of the Cardinal Newman Society, is a high-profile advocate not only of doctrinal fidelity but of a strong...
May. 31, 2013 - If you've ever experienced even a little bit of prolonged depression, or you have a close friend or family member who has, you know how devastating depression can be. It is a growing problem in the modern world but, thankfully, there is enough understanding of it in our culture to avoid...
May. 30, 2013 - Our "sensibilities" are our receptiveness to the impressions made on us by our environment. They manifest themselves as feelings based on these impressions, making us emotionally responsive either for or against the source of the impressions. When our...
May. 27, 2013 - In certain sources which I refuse to publicize, it is being strenuously argued that sacramental absolution given by the priests of the Society of St. Pius X is perfectly valid. On this basis, one might suppose that the faithful may confess their sins to an SSPX priest and be assured of God's...
May. 24, 2013 - Fr. Thadeus Nguyen Van Ly needs your support. At age 67, having suffered two strokes and now with a brain tumor, this courageous Catholic priest languishes in a Vietnamese prison for his advocacy of a peaceful transition to democratic rule for his country. An organization called Freedom Now,...
May. 23, 2013 - Writing about the rise and fall of the Catholic Church in the United States is a very tricky thing, and Russell Shaw has done a fine job of it in his new book from Ignatius Press, American Church: The Remarkable Rise, Meteoric Fall, and Uncertain Future of Catholicism in America. The task is...
May. 21, 2013 - It is likely that too many Catholics think too little about their own salvation, but perhaps not only for the most obvious reason. My own first thought is that such a dearth of due diligence concerning salvation is a result of secularization. We are part of a culture which more or less...
May. 21, 2013 - We've released a new ebook at shop.catholicculture.org. It is a collection of my essays over the past six years on Catholic social teaching and the problems we face in orchestrating the social order. See Making Sense of Society. Downloaded from our ebook sales site, the ZIP file contains all...
May. 16, 2013 - Being a 65-year-old curmudgeon, I sometimes have to be reminded that social media has its uses, despite the fact that CatholicCulture.org maintains two different Facebook pages (see www.facebook.com/catholicculture and www.facebook.com/liturgicalyear). Heck, I even tweet the appearance of most of...
May. 14, 2013 - While still an Anglican, Blessed John Henry Newman had some trouble coming to a Catholic appreciation of the role of the saints in Christian life. He seems to have understood from the first that the saints were wonderful witnesses to Divine realities and a superb inspiration to us all, but he...
May. 13, 2013 - Please read and reflect on our little story about Pope Francis refusing to allow photo-ops to communicants guilty of public scandal. You may recall that, under different circumstances, this is exactly the issue which both Phil Lawler and I raised when USCCB President...
May. 10, 2013 - My effort to pinpoint The One Very Substantial Key to the New Evangelization elicited some very interesting comments. In several cases, the comments were at the same time critical and not critical, or perhaps I was simply not sure of the point. (When I'm unsure of the point for a Sound Off!...
May. 9, 2013 - Pope Francis has begun his assault against the secularization of religious life, attacking the late-20th century tendency to separate religious commitment from the Church in order to serve the spirit of the world. We have seen this tendency in the shift to purely secular service among women...
May. 9, 2013 - Would people in your parish/school/organization enjoy a beautifully illustrated book about Pope Francis and the conclave that chose him? Are you looking for appropriate gifts for graduates? For a Confirmation class? Do you want to stock up early on Christmas and/or birthday presents? A Call to...
May. 7, 2013 - The defense of the Leadership Conference for Women Religious by the president of the International Union of Superiors General would be funny if it were intended as a parody. Read the story and you'll see what I mean. According to Sister Mary Lou Wirtz, the problem is simple: Since Vatican...
May. 7, 2013 - If you treasure your Faith, you never want to lose it. Your Faith is the pearl of great price, the guide and goal of your very existence, the one thing you simply cannot do without. And this means you find it difficult to understand the immense indifference toward the Christian Faith on the part...
May. 3, 2013 - The late Fr. William Most—the theologian and Scripture scholar represented in our special Most Collection—influenced me in many ways. One of the most valuable lessons he taught me was a fundamental principle of theological method in resolving apparent differences in Magisterial...
May. 2, 2013 - Volume 5 of the current 2012-2013 liturgical year series has just been released. It covers the first half of the long stretch of Ordinary Time between Easter and Advent, namely May 20 through August 24th. The final volume 6 will be released in early August. You can purchase and download any...
May. 2, 2013 - Then there's this from our Catholic World News service yesterday: "At a campus parade sponsored by the Carnegie-Mellon art department, a female undergraduate marched wearing a costume meant to resemble that of the Pope, while naked from the waist down. She distributed condoms along the parade...
Apr. 24, 2013 - Archbishop Piero Marini's support for legal recognition of same-sex unions is interesting for several reasons. Marini is the president of the Pontifical Committee for International Eucharistic Congresses, and he made his statements in an interview in connection with the current National...
Apr. 22, 2013 - Having spent considerable time and energy detailing the program of renewal outlined at the Second Vatican Council (OK, so what sort of renewal did Vatican II prescribe?), I am naturally a little taken aback by those who have responded essentialy as follows: "Whatever. The documents were...
Apr. 19, 2013 - Pope Francis recently insisted once again on the importance of implementing the renewal called for by the Second Vatican Council. Unfortunately, every time I insist (with the last five popes) that the Second Vatican Council gave us the program of Catholic renewal that we are supposed to be...
Apr. 17, 2013 - Pope Francis had some strong words to say today about those who resist, twist, or ignore the impetus of the Second Vatican Council, which he described as "a beautiful work of the Holy Spirit". What does this mean for us? The first thing to note is that the Pope's remarks apply...
Apr. 16, 2013 - It's a small matter I suppose. But for years I've been taking flak from those who object to my explanation of the clear meaning of the First Vatican Council's definition of the infallibility of the pope. I've said again and again that the pope is infallible whenever four...
Apr. 16, 2013 - We get lots of mail here at CatholicCulture.org. For example, today I received an email from somebody named Nathaniel Wenger, the purpose of which was to advocate a new form of government, far superior to democracy, which Nate modestly calls Wengerocracy. Um...OK. But I also received this...
Apr. 12, 2013 - Have you noticed that fasting and abstinence are making a modest comeback in the Church—at least the English-speaking Church—which all but abandoned these practices during the course of the 20th century? The English bishops brought back abstinence formally in 2011. The American bishops...
Apr. 11, 2013 - It isn't light reading, but some of us glance through each issue of the Fellowship of Catholic Scholars Quarterly. In the latest, E. Christian Brugger has an intriguing article entitled "Free Choice, Self-Determination and Contraceptive Acts". Brugger holds the J. Francis...
Apr. 10, 2013 - A few days ago I received this email message: I for one am a Roman Catholic who favors gay marriage. I know my Theology, I know my conscience, and I'm comfortably sure Jesus would embrace gay couples. I've met many gay people who are far holier than many of our supposed clergy, religious...
Apr. 8, 2013 - Reading Heralds of the Second Coming by Stephen Walford is a salutary reminder of the eschatological and even apocalyptic character of Christianity. But reading the book also requires constant vigilance. The reader must distinguish the intrinsic link between the present and the end times (which...
Apr. 4, 2013 - Since I'm on a relaxed schedule this week, and not writing as much as I usually do, I'm taking advantage of this space to link you to what I have written. It's an In Depth Analysis on the Pope's Mandatum controversy: The Mandatum Issue: Beware of Superficial ...
Apr. 4, 2013 - Pope Francis' decision to wash the feet of women in the prison in which he celebrated the Mass of the Last Supper has created a bit of a stir, especially among liturgically-conservative Catholics. Critical responses have ranged from a mild concern about the larger impact on rubrical...
Mar. 27, 2013 - My use of "pope" in the title is a little misleading, because I am going to write about what Cardinal Bergoglio said of the needs of the Church in the congregations preceding the conclave at which he was elected. But amid all the speculation we have heard in recent days...
Mar. 25, 2013 - Mass on Palm (or Passion) Sunday includes both a brief procession with palm branches and a lengthy reading of the narrative of Our Lord's Passion. The two aspects are disproportionate. This year, I began wondering why so little emphasis is placed on Our Lord's...
Mar. 21, 2013 - Duncan Stroik has, over the past several decades, led a crusade to restore a sense of the sacred to Church architecture, gradually forcing the Modernists into retreat and establishing a beachhead of spaces clearly set apart for God for the purpose of communicating the mysteries of Faith. A...
Mar. 21, 2013 - Occasionally a truly fine book will come across my desk which deserves to be more widely known, meriting close and enthusiastic reading by a particular Catholic audience, but which simply does not cover a subject in which I have the requisite personal interest. Two perfect examples have...
Mar. 20, 2013 - George Weigel, whose biography of Pope John Paul II was brilliant, and whose analysis of Catholic affairs is always incisive, has a theory about the modern Church. Most of us would point to the Second Vatican Council as the starting point of a vast and difficult Catholic renewal, but Weigel argues...
Mar. 19, 2013 - When a serious Catholic talks about liberalism, he is not referring primarily to a political preference but to a philosophical outlook. For example, the Catholic is far more interested in whether the fundamental principles of liberalism conflict with a Christian worldview than in whether many...
Mar. 14, 2013 - Believe me, I understand two things that are at work right now. First, what people want to read about—including readers of CatholicCulture.org—is Pope Francis. But we are keeping you informed with regular news reports as his pontificate unfolds. What am I going to add to that? It will...
Mar. 12, 2013 - Readers of CatholicCulture.org will remember that over about an eighteen month period before the start of the Year of Faith, Pope Benedict XVI had devoted many of his weekly general audiences to an extended catechesis on prayer. Earlier he had done similar series on great spiritual figures...
Mar. 12, 2013 - I've just released the fourth volume of our 2012-2013 Liturgical Year Series, which covers Easter. That season begins with the Easter Vigil on March 30th. Currently, of course, we're in Lent, which is the third volume. These eBooks include all the days of the liturgical...
Mar. 8, 2013 - I love the Church so much, and in fact so intimately, that I can hardly express it. Many people seem to accept the Church as a sort of necessary evil, putting up with its hierarchical structure, its authority, its sacramental system, its Magisterial teachings, and so on, because they suppose,...
Mar. 6, 2013 - People could look at my writing, nod wisely, and offer sound advice, like "Don't quit your day job." That's apt, even in the present case, because most of my day is spent on the details of running CatholicCulture.org in a manner that actually keeps it afloat. Many...
Mar. 5, 2013 - During the period leading up to Pope Benedict XVI's resignation, I would describe my mood as sadness buoyed by a certain excitement and even optimism. I watched the news closely just to chronicle the Pope's final days in office. But now that Benedict has stepped down, and we are...
Mar. 1, 2013 - We are now between popes, and that is certainly an occasion to reflect deeply on who we are and where we are going. This is also an appropriate Lenten task for all of us, and the present circumstances suggest that we ought to consider how faithfully we have responded to the Petrine ministry in the...
Feb. 28, 2013 - We have received some inquiries about my criticism yesterday of the way some Catholic media organizations handled Fr. F. Dariusz Oko's paper, "Standing with the Pope against Homoheresy" (see The Homosexual Network: News, No News, and Exploitation). The most important question is...
Feb. 27, 2013 - A few Catholic organizations are suddenly very excited about "having the goods" on the so-called "gay mafia" within the Church. They seem to believe an epic story has broken, and they are apparently jostling with each other to appear to be the first to convey this momentous...
Feb. 25, 2013 - Yesterday my extended family celebrated the ninth birthday of one of my granddaughters. In the course of some wonderful family conversation, one of my children quietly asked me if I thought there was anything to the speculation that Pope Benedict was resigning either because he was so often...
Feb. 22, 2013 - The agreement between the governments of Spain and Morocco requiring Spanish adopters of Moroccan children to raise them as Muslims is both troubling and, in the end, wrong. The agreement will include a monitoring system to ensure that no Moroccan child converts away from Islam before the age of...
Feb. 21, 2013 - The modern world speaks a great deal about autonomy, and the more the modern secularist emphasizes his or her autonomy, the more the faithful Catholic doubts its value. However, as I pointed out in my review of Linda Trinkaus Zagzebski's recent book (see Epistemic Authority: Preferring the...
Feb. 19, 2013 - Not so long ago, most ecclesiastical officials and Catholic academicians emphasized solidarity as a political ideal. Owing to a common misunderstanding of both government and solidarity, that emphasis was almost always at the expense of subsidiarity. In recent years, however, the tide in favor of...
Feb. 18, 2013 - Today is Presidents' Day in the United States, a holiday which began its history as "Washington's Birthday" on February 22nd, and gradually morphed into a convenient Monday holiday to honor America's Presidency in general. Those of us who believe no useful work can be...
Feb. 14, 2013 - While reading Linda Trinkaus Zagzebski's Epistemic Authority, I couldn't help thinking of Blessed John Henry Newman. It was Newman who gave us the most comprehensive description of how the human person legitimately attains certainty, especially in religion. He did this in his seminal...
Feb. 14, 2013 - When assistant principal Mike Moroski was fired by the Archdiocese of Cincinnati for publicly supporting gay marriage, naturally the press wanted to talk to him, and he wanted to talk to the press. The result is what I call Moroski's State of the Church address. It is probably safe to...
Feb. 13, 2013 - Catholics who have made a deep commitment to their faith find the modern world puzzling. Every time they try to argue a position they are met not so much by counter-arguments as by ridicule. This ridicule takes the form of dismissing out of hand all those who permit a religious authority to...
Feb. 12, 2013 - Here is a list of all of our news and commentary on the resignation of Pope Benedict XVI and the election of his successor, in reverse chronological order. Items marked "Catholic World News" are news stories; items marked with a personal name are commentaries by that...
Feb. 11, 2013 - Now that Pope Benedict has announced his resignation effective February 28th, it makes sense to review a little Catholic history. The resignation of a pope is a rare event but not an unprecedented one, as some early reports would have had us believe. During the third and fourth...
Feb. 8, 2013 - The Archdiocese of Cincinnati went up against Judge S. Arthur Spiegel when it tried to fire Christa Dias, a Catholic school employee, for using artificial insemination to become pregnant. Spiegel ruled against the Archdiocese on the grounds that there may be evidence of pregnancy discrimination in...
Feb. 7, 2013 - A friend passed along a message from someone arguing that recent popes have not really been popes at all—in other words, that the See of Peter is vacant—which conveniently explains all the problems we have. The theory is called sede vacantism (from sede vacante, or empty chair). I...
Feb. 6, 2013 - Academic publishing—especially niche market academic publishing, such as specifically Catholic academic publishing—seems to be in serious trouble. I realized this again while looking through some book flyers enclosed in the latest mailing from the Society of Catholic Social Scientists....
Feb. 5, 2013 - That I believe Catholic bishops have no justification for recycling priests guilty of sexual abuse is clear from yesterday's essay, Cardinal Mahony's Therapeutic Excuses. But this does not mean there is nothing to be said on the other side. Let me list some of the ancillary...
Feb. 4, 2013 - Call me naïve, but I was somewhat surprised to see Cardinal Roger Mahony issue an open letter to Archbishop José Gomez in which, at this late date, he seeks once again to excuse himself for his irresponsible handling of sexual abuse by his clergy, especially in the late 1980s....
Feb. 1, 2013 - Blessed John Henry Cardinal Newman set himself to the task of defending the Catholic character of the Anglican Church in what is now known as the Oxford Movement. But as he continued to study the Fathers and the early history of the Church, he saw that the early heretical sects were in the...
Jan. 31, 2013 - I read two rather strange articles in the February 2013 issue of First Things last night, and all I can say is that I am grateful to the authors for stimulating thought. That's an important function of a magazine which explores religion and public life in an ecumenical setting. Very often,...
Jan. 31, 2013 - We fail so often to "get through" to others with the love and joy of our Faith that we all have to wonder if there is a better way. I discussed several different approaches recently in Models of Apologetics. That title may seem to blur the question, because it implies argument,...
Jan. 31, 2013 - Are we in the midst of a Modernist surprise attack? (But no, "surprise" and "Modernist" can hardly be used in the same sentence.) Anyway, twice recently people have emailed me to make fun of something on CatholicCulture.org, and when I've replied with some citation or...
Jan. 28, 2013 - When Pope Benedict commented on social media in his message for the 47th World Communications Day, it was perhaps somewhat predictable. Ever since the Second Vatican Council's Decree on the Means of Social Communications (Inter Mirifica) in 1963, the Church has made a point of reminding her...
Jan. 25, 2013 - I've just released the third volume of our 2012-2013 Liturgical Year Series, which covers Lent. That season begins this year on February 13th. Currently, of course, we're in Ordinary Time before Lent, which is the second volume. These eBooks include all the days of...
Jan. 24, 2013 - One grows tired of world government. Even as the UN Human Rights Council presses toward declaring abortion a human right, the United Nations' Committee on the Rights of the Child is trying to put an end to "life windows" throughout the world. Life Windows, or Baby Hatches, are...
Jan. 23, 2013 - You may think the Burger King settlement with Ashanti McShan was a triumph of justice, but there is an important sense in which it was not. The issue was the firing of McShan, a Pentecostal Christian teenager, because her religious convictions required her to wear a long skirt instead of slacks at...
Jan. 22, 2013 - You may recall the appointment of Archbishop Gerhard Ludwig Müller as Prefect of the Congregation for the Doctrine of the Faith in July of last year. The announcement created a tempest in a teapot as both Traditionalists and Modernists loudly denounced the new prefect's theological...
Jan. 22, 2013 - Good writing often depends on imaginative connections. Thus when G. K. Chesterton noticed a writer in a leading daily paper rhapsodizing about the new attitudes of women which would make a difference in the General Election of 1930, he was immediately struck by the writer's citation of Jane...
Jan. 18, 2013 - We all know the Ten Commandments, or I think we do. I notice we do not have a handy copy of them on our website, but there is an excellent Scripture-based table of the Ten Commandments in the Catechism of the Catholic Church. Among other things, the Commandments are an excellent basis for...
Jan. 17, 2013 - I made a reference to William Butler Yeats (1865-1939) in my essay earlier today, Graceless: Being Human without God. The reference was to his brilliant poem, "The Second Coming", which was written in 1919 in the aftermath of World War I. The poem went through a...
Jan. 17, 2013 - The email mafia has done it again. Yet another "unregistered visitor" has sought to correct us through the Contact Form. In this case, the message consisted only of a quote from Thomas Jefferson in a letter to Mrs. Samuel H. Smith on August 6, 1816, a few years...
Jan. 16, 2013 - Would it not be wonderful to have an encyclopedia of Catholic social thought? I'm not referring to something like the Compendium of the Social Doctrine of the Church issued in 2004 by the Pontifical Council for Justice and Peace—which is available in the CatholicCulture.org library....
Jan. 14, 2013 - Here is a book which took me by surprise: Dale Ahlquist's explication of the thought of G. K. Chesterton in The Complete Thinker. Subtitled "The Marvelous Mind of G. K. Chesterton", Ahlquist's book explains Chesterton's writing not only through many apt quotations but...
Jan. 9, 2013 - In some situations, apologetics is more valuable to believers than to non-believers. Most believers—especially young believers in the process of internalizing their faith—go through periods of questioning, and unanswered questions can lead to doubt. At the same time, of course,...
Jan. 7, 2013 - One does not have to look far in today's headlines to see the growing problem of totalitarianism in the West. For example, I note today that the French government has sought to ban discussion of same-sex marriage in Catholic schools. The triad of totalitarianism is complete in this one small...
Jan. 4, 2013 - An article in the January-February issue of Catholic Answers Magazine sets forth what the cover calls "the non-religious case against abortion". In "Forty Years Is Long Enough", staff apologist Trent Horn expresses serious concern about the acceptance of the abortion status...
Dec. 26, 2012 - I was hiking in a fairly remote region when a few other hikers told me of a mountain pass leading into a spectacular valley resonant with cascading waters, lush with rolling meadows, dotted with innumerable wild flowers, and protected on all sides by snow-capped peaks. This sums up my idea of...
Dec. 21, 2012 - One of the most important things about Christmas is that it is the first and most tender of all Christian reminders that every aspect of human life is an occasion of grace. The birth of Our Lord is the most accessible reminder of the Incarnation, by which God's Son took on our nature so that...
Dec. 19, 2012 - I found some extraordinarily important distinctions in Pope Benedict's recent address to the Plenary Assembly of the Pontifical Council for Justice and Peace. These distinctions ought to affect significantly how we approach the Church's social teaching regarding governmental authority...
Dec. 18, 2012 - I had never heard of a "homiliary" before one of our colleagues in England, Mark Alder (www.christendom-awake.org), called my attention to the four-volume homiliary for the Roman Liturgy by the Dominican priest, Fr. Aidan Nichols (see my review of his outline of systematic theology,...
Dec. 17, 2012 - Baronius Press has just brought out an attractive edition of the Knox Bible—the English translation of the Bible done single-handedly by the famous Catholic apologist Msgr. Ronald Knox between 1936 and 1945. This is a gilt-edged, leather-bound edition with two colored ribbons; its verse...
Dec. 14, 2012 - We've just released the second volume in our ebook series for the 2012-2013 liturgical year. This volume covers Ordinary Time before Lent, which runs from January 14th through February 12th. Of course, the current Advent-Christmas volume is also still available. Our liturgical year ebooks...
Dec. 14, 2012 - All those who are serious about prayer will experience, at least occasionally, the problem of noisy conversation in church. Moreover, church decorum varies from place to place. Usually this arises from the encouragement or discouragement of silence by pastors, which over time results in a habit...
Dec. 13, 2012 - One of the tasks of the USCCB's November meeting was to review and approve the American bishops' first statement on preaching in some 30 years. It was approved by an overwhelming 227 to 11 vote, with only 4 abstentions. The original English text of this 54-page document will be...
Dec. 12, 2012 - One of our supporters wrote recently to ask what was supposed to be "new" about the New Evangelization. He had found that many people seemed to be waiting for Rome to issue instructions on a new kind of evangelization, different from the past, which would somehow solve the problem of...
Dec. 10, 2012 - I think it was Chesterton who observed that modern commercial life is exceedingly strange in that we so often spend our hard-earned funds based on advertising—that is, based on what a particular company says about itself. Yet there is no conceivable reason for us to consider advertising a...
Dec. 7, 2012 - Presumably nobody has missed the fact that the United States Conference of Catholic Bishops, at its November meeting, failed to issue its proposed statement on the economy. The document was approved 134 to 85, with nine abstentions, but that was short of the two-thirds majority (152 votes)...
Dec. 6, 2012 - I've just read the third and final volume of the Pope's study of Jesus of Nazareth. This was originally projected as a separate monograph, in which the Pope applies his special brand of exegesis, which is really a profound renewal of exegesis, to the infancy narratives. Chronologically, of...
Dec. 5, 2012 - We moderns don't like to admit there is anything we don't know. We experience a kind of dreadful insecurity in admitting ignorance. And the suggestion that somebody else might know more than we do is a terrible affront to our pride. More tribal men and women of former ages might have...
Dec. 4, 2012 - The National Catholic Reporter is fading fast, as demonstrated by its open appeal for doctrinal disobedience among Catholics. The occasion for this appeal was the expulsion of Fr. Roy Bourgeois from Maryknoll for his outspoken support of the ordination of women. The NCR believes its call for...
Dec. 3, 2012 - I have argued repeatedly for the importance of the natural law and particularly for an appeal to the natural law in public affairs. But today I wish to introduce a note of caution. As important as the natural law is, it can obscure things that are more important still. Most creatures reflect the...
Nov. 30, 2012 - Elie Gilges died in her parents arms on March 11, 2004. Elie had been diagnosed with an inoperable brain tumor when she was eight months old, and her parents expected to lose her almost immediately. Hope was rekindled when they found surgeons who would operate, but Elie had a stroke during or...
Nov. 29, 2012 - It is time for a follow-up on my controversial In Depth Analysis, The End of Pro-Life Politics. The piece has occasioned a good deal of comment—not only in Sound Off! and via email, but in blogs and social media. Indeed, that may well be the most important thing about it. I argued that our...
Nov. 27, 2012 - Evangelizer or evangelist? Depending on your frame of reference, the term "evangelist" conjures up the writers of the gospels, slick Protestant TV personalities, or the kind of modern corporate marketing fervor pioneered by Apple. And the term "evangelizer" sounds just...
Nov. 26, 2012 - Just yesterday I was reading once again Jean Leclercq's introduction to Bernard of Clairvaux's Selected Works (in the Paulist Press Classics of Western Spirituality series), and I came across this summary of St. Bernard's approach to conversion and holiness: Man's end is...
Nov. 21, 2012 - We have already sensed the conclusion to this series on marriage and church in the foreshadowing of nuptial union with God in the Song of Songs, referring at once to the individual soul, Israel and the Church. Other passages in the Old Testament point to such a nuptial union, both personal and...
Nov. 20, 2012 - There are all kinds of special reading we could and should be doing during the Year of Faith. The Church recommends the documents of Vatican II and the Catechism and so, as far as study goes, these should be at the top of our list. But neither of these is properly spiritual reading, and that...
Nov. 19, 2012 - We've received quite a number of suggestions for effective evangelization (as requested in Evangelization Techniques and Opportunities). Let me summarize some of the better ideas thus far. Frank Hermann of Steubenville, Ohio offered a stiff dose of reality when he reminded us that...
Nov. 19, 2012 - Have we as pro-life Catholics been wrong to invest the lion's share of our time, talent and energy in the political battle against abortion over the past forty years? Or even if we have not been wrong the whole time, are we wrong now? Perhaps it is obvious that I believe the answer is yes....
Nov. 16, 2012 - It is time to start brainstorming about fresh ways to evangelize during this Year of Faith. Obviously the occasions one chooses to evangelize depend somewhat on the particular aspect of the Gospel message one is most qualified and called to present. Thus some might evangelize in the course of...
Nov. 15, 2012 - I've been combining marriage and church in this series of articles. The reason for doing this was initially a pragmatic one, as I explained in There is the World, and There is the World with Marriage: Exit polls from the recent American presidential election showed clearly that people who...
Nov. 14, 2012 - I'm almost done reading through Fr. Saward's fine anthology of The Spiritual Tradition of Catholic England. Here are two brief quotations from twentieth-century authors. The first comes from the famous novelist, Evelyn Waugh, who very strongly lamented the changes in the liturgy...
Nov. 13, 2012 - I could have gone in one of two directions in this second installment on marriage and church in Scripture—which are two sides of a priceless coin in the currency of evangelization. Going in one direction, I might have devoted this installment to the evils, including estrangement from God,...
Nov. 13, 2012 - Like Martin Luther King, I have a dream. My dream is that bishops will one day speak intelligently about the DREAM Act. Archbishop William Lori tried and failed at the USCCB's Fall meeting. Archbishop Lori wanted to show that (a) the DREAM Act represents "Gospel values taught to us by...
Nov. 12, 2012 - At the end of last week we tried an experiment. In early October we had released a collection of essays by Peter Mirus in an eBook entitled "You are weird. God is odd", featuring the CatholicCulture.org pencil drawing of Peter on the cover. The title for the collection was taken from...
Nov. 9, 2012 - By now I hope you've read Phil Lawler's fine essay, To fix the American political system, first fix the American culture, where he indicates that the American Presidential election exit polls give us a clear sense of direction for the restoration of a culture of life. When I...
Nov. 8, 2012 - The bishops of Pennsylvania cut right to the core of our fundamental political problem in their message to voters on November 1st, in preparation for Election Day in America. They identified this problem as the totalitarian war of the secular State not only against natural human rights but also...
Nov. 7, 2012 - In the wake of yesterday's election results, it is clear that the Republican Party did not offer a credible candidate or a credible platform, at least as far as most Americans were concerned. It certainly offered neither one as far as serious Catholics are concerned. This is hardly news. But...
Nov. 5, 2012 - In the midst of all the arguments and counter-arguments about how best to cast our votes in the American presidential race on Tuesday, let us not forget the need to pray to discern God's will. His will must be discerned, obviously, within the range of options that are not intrinsically...
Nov. 2, 2012 - A reader called my attention this morning to the strange history of the Church's position on abortion found on the Catholics for Choice website (The History of Abortion in the Catholic Church). The article is sixteen years old, but it might still be causing problems, so let's take a...
Nov. 1, 2012 - We all have both goals and worries, and while our anxiety is certainly worthless, our prayers are not. In most cases, our perspectives are dominated by what is closest to ourselves. Our own health and financial well-being, for example, generally take precedence over that of our friends. Family...
Oct. 31, 2012 - Do you see an internal contradiction between the following two paragraphs, both drawn from the Catholic ex-Ambassador Douglas Kmiec's explanation of why he will definitely vote for Barack Obama in the upcoming American presidential election? Paragraph 1: ...when you see someone who's...
Oct. 30, 2012 - The 2012-2013 liturgical year begins on December 2nd with the First Sunday of Advent. I want all those who make use of our liturgical year resources to enhance their experience of the domestic church to know that the Advent and Christmas eBook for the new year is now available. Our liturgical...
Oct. 30, 2012 - It was very sad to see the news that a long-time Catholic pastor in Baltimore took the occasion of his bishop's condemnation of same-sex marriage to preach vigorously in favor of it. Fr. Richard Lawrence of St. Vincent de Paul Church in the Diocese of Baltimore not only publicly defied...
Oct. 30, 2012 - Some readers have been genuinely confused (and sometimes angered) by my insistence that voters are not morally constrained to vote for whichever candidate offers the immediate lesser of two evils with respect to abortion. Please remember the context of my earlier remarks: To vote for Obama-Biden...
Oct. 29, 2012 - James Likoudis was one of several mentors from whom I was privileged to learn when I was struggling to become more effective in defending and advancing the Catholic faith some forty years ago, in my twenties. Likoudis was already established as a proponent of authentic Catholic renewal, a leading...
Oct. 25, 2012 - While we're on the topic of the morality of voting in this year's American Presidential election (see A Note on Political Choices, and Political Lies), I want to do justice to my other hand by explaining what I think is the most compelling argument to vote for Romney, even though I...
Oct. 25, 2012 - In the past few weeks I've exchanged a number of shrillish emails with those who strenuously object to my assertion that there are two moral choices in this year's American presidential election: Vote for Romney or vote for neither of the major candidates. Some have argued that a vote...
Oct. 24, 2012 - For a generation now, a great many Catholic lay people in the United States have marveled at their bishops' ability to advocate one government program after another in the name of the common good, apparently never dreaming that putting too much trust and power in government could actually...
Oct. 22, 2012 - If you lived under a militantly Muslim regime and wanted to convert to Christianity, you would probably assume you could quietly make contact with one of the small Catholic communities in your region and so seek entrance into the Church. But your assumption would very likely be wrong. Because of...
Oct. 19, 2012 - The Synod for the New Evangelization has an interesting set of problems to consider. Reading the instrumentum laboris for the Syno (The New Evangelization for the Transmission of the Christian Faith) is an illuminating exercise. This document is generated from the responses of bishops around the...
Oct. 18, 2012 - Writing in Life Issues Connector, the newsletter of Dr. J. C. Willke's Life Issues Institute, Executive Director Bradley Mattes points out the frightful imbalance in both the mainstream media and the Obama administration's handling of pro-life and anti-life violence. Recall the...
Oct. 18, 2012 - One of the interesting things about misunderstandings of the Catholic Church is this: If we are able to dispel one misunderstanding for a particular person, we're well on the way toward dispelling all of that person's misgivings concerning the Faith. This is true largely because of the...
Oct. 17, 2012 - The Holy Spirit has urged me to read the inaugural documents for the Year of Faith. Of course while one should seek the inspiration of the Holy Spirit in all things, one should never claim the inspiration of the Holy Spirit for anything. Those of us who are prone to expose all too clearly our own...
Oct. 16, 2012 - We've been fighting legal abortion with little or no success for a very long generation now, and we've rightly regarded it as a horrific scourge, a massive breakdown of the public order. Perhaps this is why we have been slow to recognize and oppose the sea change that is taking place...
Oct. 15, 2012 - I tried to write something today about my frustration with those who were frustrated with me for expressing my Frustration with Ryan and Biden, but I ended up going in so many directions that it will require a fresh mind on a future day to sort it into anything worthwhile. Maybe it is really two...
Oct. 12, 2012 - It was frustrating to hear both Catholic Vice Presidential candidates botch the question of the relationship of abortion to their Catholic Faith in the debates. Joe Biden, of course, simply repeated the same canards that faithless Catholics have always used to justify being pro-abortion. Paul...
Oct. 11, 2012 - Remember that the Year of Faith begins today. You'll find a great deal of information in our Year of Faith section. The opening has been deliberately set to coincide with the work of the Synod on the New Evangelization, which will be a constant theme throughout the year. The emphasis for...
Oct. 11, 2012 - I've argued repeatedly that the key to Catholicism, in comparison with every other religion on earth, is its authority principle. That is, only the Catholic Church claims that it is an infallible custodian of Divine Revelation, such that in every age it can preach Jesus Christ "the...
Oct. 10, 2012 - The current Synod on the New Evangelization is not optimistic about the state of the world. This, I am prepared to argue, represents a seismic shift in episcopal perceptions over the past fifty years. In the second half of the twentieth century, the Catholic hierarchy in the West seemed possessed...
Oct. 10, 2012 - It is difficult to over-estimate the importance of the Elizabethan period in English history to the problems of our own times. In the sixteenth century, the English crown was determined to assert the authority of the State over the minds and hearts of all those within its borders. This...
Oct. 8, 2012 - Yesterday Pope Benedict opened the Synod on the New Evangelization and declared two new doctors of the Church, St. John of Avila (1500-1569) and St. Hildegard of Bingen (1098-1179). Given the occasion, it is not surprising that both of these saints excelled in re-evangelizing—in stirring up...
Oct. 5, 2012 - "The man who chained me up seemed sorry he had to do it, but I did not feel the least bit sorry for myself. Quite the contrary I became very happy—so good is God to the least of His servants. To recompense the man for his good turn I gave him a little money and told him that it was no...
Oct. 4, 2012 - According to the New York Times, Judge Carole Jackson was obviously correct when she ruled that HHS-mandated health care coverage is no more offensive to a religious employer than paying salaries. Her argument was that the problem arises only if an employee "makes an independent...
Oct. 4, 2012 - Earlier this week, a federal judge in Missouri ruled against Frank O'Brien's claim that the HHS mandate violates his religious liberty by forcing him to act against the moral principles he must hold as a Catholic. Judge Carole Jackson stated instead that "this court rejects the...
Oct. 2, 2012 - As you probably know, the new Year of Faith begins on October 11th (see our Year of Faith Workshop). I thought I'd help kick it off by reflecting on what the great 20th century apologist Hilaire Belloc had to say about the Catholic Faith. The following passage is taken from a letter to G. K....
Oct. 2, 2012 - Sherry Boas is back with a new novel entitled Wing Tip. Boas, author of the Lily Trilogy which I reviewed in late 2011 (Lily: Real Life, Real Literature), now turns her attention to the life and ministry of a priest, Fr. Dante De Luz, who learns that his father is not the man who raised him but a...
Oct. 1, 2012 - Today is the feast of St. Thérèse of Lisieux (St. Theresa of the Child Jesus), who died in 1897 of consumption (tuberculosis) at age 24 after living nine years as a Carmelite nun. Affectionately known as the Little Flower, St. Thérèse wrote, under obedience to two...
Oct. 1, 2012 - Peter Mirus' collected essays from CatholicCulture.org between 2004 and 2006 have just been released in ebook form. Long-time readers will remember Peter's wide variety of topics, unusual perspectives and frequent humor. While Peter still writes shorter pieces for The...
Sep. 27, 2012 - I've been writing a great deal about politics lately, because it is a presidential election year in America. But Catholics cannot afford to have faith in politics, especially in the current Western situation. The Psalmist was quite right when he advised Israel to "put not your trust in...
Sep. 27, 2012 - Archbishop John J. Myers of Newark has just issued a pastoral letter on marriage, firmly in the moral context of the culture wars, the 2012 presidential campaign, and the current efforts to enshrine "gay marriage" in law. The letter is entitled When Two Become One: A Pastoral Teaching...
Sep. 26, 2012 - Every four years around this time I feel compelled to say something about voting, because American presidential elections tend to bring the moral questions which surround voting to the fore. This year our choices are somewhat worse than usual, but not so much as to be atypical. Neither is the...
Sep. 25, 2012 - I've noticed a few people arguing lately that widespread contraception can be traced back to the Second Vatican Council. Sigh. This grows so wearisome. To set the record straight, here is what the Council said about contraception several years before Pope Paul VI issued his landmark...
Sep. 25, 2012 - Now that a Pew Survey shows Catholics favoring Obama by a 15-point margin, it is time to point out what is truly significant about the survey results. It isn't significant that those who attend Mass monthly or yearly favor Obama 53 to 39 percent or that those who attend Mass seldom...
Sep. 24, 2012 - The recent declaration by the Archbishop of Shkodrë-Pult that Catholics who participate in traditional Albanian revenge killings will be excommunicated calls to mind many other efforts by the Church over the centuries to use spiritual sanctions to purify human culture. Such disciplines as...
Sep. 24, 2012 - Most of my readers, I suspect, have heard quoted at one time or another Richard Crashaw's poem "Two Went up to the Temple to Pray", which is a retelling of Christ's lesson about the Pharisee and the tax collector in Luke's gospel (18:10-14). Crashaw (1613-1649),...
Sep. 21, 2012 - In a very interesting essay in the October 2012 issue of First Things, Pierre Manent makes a thought-provoking argument about the importance of the Catholic Church to political life. Manent is the director of studies at the École des Hautes Études en Sciences Sociales in Paris. He...
Sep. 20, 2012 - The recent suggestion by both the Maronite Catholic Patriarch and four Anglican bishops from northern Africa that the United Nations should outlaw blasphemy is highly dubious. As the Anglican bishops put it, there should be an international policy "that outlaws the intentional and deliberate...
Sep. 19, 2012 - We've all experienced it; we've all been affected by it: The endemic lack of concern about evangelizing others so that they can be saved. I've already given my most heartfelt response to this problem in The Catholic Side of Salvation, but I've hardly exhausted everything...
Sep. 18, 2012 - It is really quite astonishing. Jonathan Reyes has just been appointed executive director of the USCCB's Department of Justice, Peace and Human Development. Reyes replaces John Carr, who has served the USCCB for the past twenty-five years. The reason this is astonishing is that the new...
Sep. 17, 2012 - In the wake of my recent commentary (Civil Disobedience and Health Care), some readers have begun to ask: "Is it immoral to purchase health insurance which implements the HHS mandate to provide coverage for contraception, sterilization and abortifacient drugs?" I will attempt to...
Sep. 14, 2012 - Writing in the October issue of First Things, R. R. Reno and Fr. Thomas Joseph White, OP address the question of civil disobedience in response to the Affordable Care Act and the HHS mandate requiring insurance coverage for contraception, sterilization and abortifacient drugs. Coincidentally,...
Sep. 13, 2012 - If Bishop Richard Williamson really is expelled from the Society of St. Pius X, he may well set up his own organization and take some people with him, as our news story suggests. But that won't keep the SSPX from being hoist with its own petard. Williamson has ample precedent for claiming...
Sep. 12, 2012 - Tina Beattie's scheduled talk on Mary in the English Diocese of Clifton was cancelled because she signed a letter defending gay marriage. Beattie, a theologian, wrote that it was "perfectly proper for Catholics, using fully informed consciences, to support the legal extension of civil...
Sep. 11, 2012 - Yesterday I made the assertion that religion in general and the Catholic Church in particular are inescapably public realities (see In the Face of the State: The Church Too Is a Res Publica, a Public Thing). This assertion contrasts sharply with the prevailing attitude in the modern West that...
Sep. 10, 2012 - Remember when questions about religious "displays" were raised primarily with respect to public property? In the United States, at least, the question has typically revolved around whether a particular manifestation of religious faith on public (that is, government) property...
Sep. 7, 2012 - With some frequency in recent years, both Phil Lawler and I have insisted that Catholics are not bound to accept, approve and follow the prudential judgments of their bishops, or even of the pope, in matters of public policy. This is because, as the Church herself has repeatedly insisted, the...
Sep. 6, 2012 - Among many other prayers for our country during the Presidential campaign, a six-fold novena of rosaries has been organized by Peter Grimberg at 7:00 pm each evening in the chapel at All Saints Church in Manassas, Virginia (my home parish). The novena follows the pattern recommended in a...
Sep. 6, 2012 - Why don't we get the political choices we want? Many deeply committed Catholic voters are asking themselves this question during the American presidential campaign. For decades now—certainly as long as I've been politically aware, and perhaps throughout American...
Sep. 4, 2012 - To paraphrase Kermit the Frog, it's not easy being Christian. News coverage over the past several days certainly bears this out. There is some definite good among the bad and the ugly, but all if it pretty much represents the Christian struggle for fidelity to God. Let's look at the...
Aug. 31, 2012 - There is a great deal of debate over the economy in the current Presidential election. Indeed, the Republican ticket has focused the election on economic issues, and particularly on government spending, by adding Paul Ryan as its Vice Presidential candidate. This enables the Democratic Party to...
Aug. 30, 2012 - I said elsewhere that I wanted to be John Henry Newman when I grow up (see Newmanesque), although I realized the other night that, as an essayist, I wouldn't mind also being Sigrid Undset. Anyway, in continuing to read through Fr. Saward's anthology of The Spiritual Tradition of...
Aug. 28, 2012 - The news that Cardinal Dolan will offer the closing prayers at the Democratic national convention followed by a few days the announcement that he would lead the closing prayers at the Republican convention. Naturally, some on each side have condemned the Cardinal's involvement in the other...
Aug. 28, 2012 - The final section of Sigrid Undset's Stages on the Road (see my review Correcting History Personally: Stages on the Road) is filled with cultural and religious wisdom about marriage. This section is entitled "Reply to a Parish Priest", and it deals with the question of why, even...
Aug. 27, 2012 - Now that Barclays (the second largest bank in Britain) has admitted that it routinely rigged the London InterBank Offered Rate (Libor), the condemnations are starting to pour in. Libor determines the price of $800 trillion in financial instruments, affecting the prices of such common things...
Aug. 27, 2012 - A recent column by Jacek Zakowski in Poland's Gazeta Wyborcza was selected by The Week magazine as one of the best columns in Europe for the issue of August 3rd. Zakowski expressed his displeasure that Poland was gradually giving up the liberties it had fought so hard to gain after the fall...
Aug. 24, 2012 - I found myself thinking about temptation the other night, and I concluded that, among all the motivations in the world, ultimately I would choose not to do certain things simply because I love God. Then it came into my mind how this would sound to someone who does not believe in God, or at least...
Aug. 23, 2012 - In a recent Insights message, I mentioned that two American bishops had spoken out positively about Paul Ryan, the Republican candidate for Vice President. Thanks to notes from both Thomas Vaughan and Br. Timothy Combs, OP, I now know that the day before I wrote, Archbishop Samuel Aquila of Denver...
Aug. 22, 2012 - When John F. Kennedy was running for President in 1960, he faced considerable opposition from those who believed a Catholic could not be a good national leader, because he would be controlled by his Church (a Church which was regarded by the majority of Americans as not only a foreign but an alien...
Aug. 22, 2012 - I can't help but reflect that, in the correspondence we receive here, those who criticize liberal political leaders typically say things like, "He is pro-abortion." And those who criticize conservative political leaders typically say things like, "He doesn't care...
Aug. 22, 2012 - In my previous essays on the moral dimensions of climate change (see The Moral Downside of Climate Change and Climate Change and Moral Knowledge) I promised to write something about the actual scientific disagreements concerning climate change, for this is a case where moral...
Aug. 21, 2012 - Hopefully, when it comes to serious personal decisions—such as claims about God, fundamental moral values, the behavior of our spouses and children, our personal vocations, or the best way to invest our life savings—we actually investigate thoroughly in order to differentiate truth...
Aug. 17, 2012 - Since writing yesterday's On the Culture entry, The Moral Downside of Climate Change, I've received quite a bit of email, including some from Catholic climate scientists, contesting and, in some cases, misunderstanding the point I was trying to make. Let me say at the outset that,...
Aug. 16, 2012 - Now that parishes and Catholic schools are being urged to show a documentary on climate change, perhaps it is time to comment on the wisdom of attempting to turn climate change into a moral issue. This is a danger currently being courted by those who portray climate change both as a disaster...
Aug. 15, 2012 - The Feast of the Assumption calls to mind the importance of Tradition as a source of Revelation, and the importance of the Magisterium as the only authority that can determine what is part of Sacred Tradition, and what is not. There is, of course, a strong argument for the...
Aug. 13, 2012 - Apparently the "good times" are over. The new normal for Catholic priests and religious, and for official Catholic organizations, is that if you don't take the mission of the Church seriously, you're going to draw unwanted attention and pressure from Rome. At least...
Aug. 10, 2012 - Those who read After Liberalism, the Deluge? will see that once again I call for the formation and strengthening of culture through "intermediary institutions". Some might say: "This sounds grand and noble, but what does it really mean? What can we concretely do to form and...
Aug. 9, 2012 - With the great social experiment of the Enlightenment crumbling all around us, we may well wonder what guiding principles will inform the culture of the future. In other words, what comes after liberalism? The subject is worth serious thought, and not long ago First Things sponsored a...
Aug. 9, 2012 - "We can create the most significant Catholic cultural center in the world outside of the Vatican." Thus did Hank Evers of the Orange Catholic Foundation enthuse when visiting Catholic dignitaries toured the newly-purchased Crystal Cathedral in California. Would that it were so easy!...
Aug. 8, 2012 - We've just released the sixth and final volume of our eBook series for the 2011-2012 liturgical year, Ordinary Time Completed. The current volume (5) ends on September 1st, and the new volume (6) covers the remainder of the liturgical year, Ordinary Time from September 2nd through December...
Aug. 8, 2012 - President Obama's appearance at the Al Smith Dinner is confirmed. He was invited by Cardinal Timothy Dolan, Archbishop of New York. This annoys (and in many cases alarms) serious Catholics everywhere. What can be said about it? As our news reports emphasize, the invitation is...
Aug. 3, 2012 - Do you see a resemblance between the line drawing at left and the photograph below? They look pretty much like the same guy to me, though sixty-four years apart. The little guy's initials are JAM; my initials are JAM. The little guy's first name is Jeffrey; my first name is Jeffrey. The little...
Aug. 1, 2012 - How shall I interpret my title? It could be a call to sanctity, certainly. But I have in mind the remarkable work that Sigrid Undset did in Stages on the Road. As you may already know, Undset was a Nobel prize-winning Catholic novelist in the first half of the twentieth century, the author of such...
Jul. 27, 2012 - I've been saying for some time that the Catholic Church is slowly regaining its strength following the serious illness which weakened her, especially in the West, between around 1965 and 1985. And that's certainly been my experience in the United States. I've been privileged to...
Jul. 26, 2012 - Enjoying our time on the banks of Lake Champlain, but having to stay out of the rain today, my wife and I drove around the Lake into Vermont and then out onto the various islands accessed by Route 2. Eventually we ended up on Isle La Motte, where stands a large statue of Samuel de Champlain...
Jul. 25, 2012 - For the second time this Summer, my wife and I are spending a few days with her mother at her "camp" on Willsboro Bay, just off Lake Champlain near Willsboro, NY. On much of the New York side, the lake is bordered by the Adirondack Mountains. Not surprisingly, then, it is an extremely...
Jul. 23, 2012 - Today the Vatican has finally revoked the right of a Peruvian university to use the terms "pontifical" and "Catholic" in its name. It took an incredible twenty-two years for this disciplinary measure to be taken. There are several important angles to the story. Most...
Jul. 19, 2012 - I was just reading about Blessed Dominic of the Mother of God, CP, known in civilian life as Domenico Giovanni Luigi Barberi. He lived from 1792 until 1849, and he had a mystical experience in which he was called to be a missionary to England. This would have been during the period after...
Jul. 19, 2012 - Fr. Aidan Nichols is a Dominican theologian who resides at the Dominican house in Cambridge, England. With roots in the Russian theological tradition and a special expertise in the work of Hans Urs von Balthasar, Fr. Nichols combines shining orthodoxy with an appreciation of the traditions of both...
Jul. 19, 2012 - Sometimes the level of discourse degenerates. This morning I awoke to find the following response to one of our fund appeals in my In Box. It came from a registered user whose unlikely title is "Rev.": "Typical, typical catholic—always asking for money! support gay...
Jul. 17, 2012 - It is evident in nature that men and women are social beings, but it is sometimes a shame that we are also political animals. This leads us, very often, into the neglect of the supernatural virtues which have been infused into Christian souls by God. Let me explain. This neglect is often seen in...
Jul. 17, 2012 - "The cause of the failure [of charity] may be traced to that delusive system which characterizes the religion of the day. The object of this system is to destroy the broad line of distinction between the natural and the supernatural virtues; to raise the one to a level with the other; and to...
Jul. 17, 2012 - One may still hope that the Society of Saint Pius X will seek to return to full communion with the Catholic Church. Bishop Bernard Fellay's comments following the General Chapter of the Society could indicate acceptance of an arrangement similar to that of the Fraternity of St. Peter, or...
Jul. 16, 2012 - Frederick N. Dyer has become the premier historian of a small but important facet of American history, the efforts of Dr. Horatio Storer in the latter part of the 19th century to establish the medical specialty of gynecology and to unite physicians against abortion. Storer's work was...
Jul. 12, 2012 - Last year's convention of the Fellowship of Catholic Scholars was devoted to "Catholic Social Teaching and Economics". The proceedings have just been published, and the lead essay (originally a "paper" read at the Convention), by Notre Dame professor Gerard V....
Jul. 11, 2012 - I found Cardinal Raymond Burke's lament over resistance to Summorum Pontificum interesting, but for a reason you might not expect. Cardinal Burke definitely decried the lack of cooperation by bishops in some dioceses with the Pope's desire that the extraordinary form of the Roman rite...
Jul. 11, 2012 - As a postscript to my comments on the orthodoxy of the new Prefect of the Congregation for the Doctrine of the Faith, please note that within minutes of his appointment, Catholic journalists were receiving denunciations not only from Traditionalists but also from Modernists. Indeed, Modernists...
Jul. 10, 2012 - John Caldwell was a Texan who married an Australian, a man of incomparable drive and raw courage, and a determined atheist. His story is fascinating, but it raises enormous questions. Caldwell and his wife, Mary, were married in Australia during World War II, but were immediately separated by...
Jul. 10, 2012 - This is just a little late for Saint Maria Goretti's feast, which was last Friday, July 6th. However, one of our readers, Christopher Cafferty in London, has alerted me to the easy electronic availability of the Catholic Truth Society pamphlet about Maria Goretti, which was first...
Jul. 9, 2012 - Archbishop Gerhard Müller—the brand new Prefect of the Congregation for the Doctrine of the Faith—has also come under Traditionalist attack. A case in point is the July 9th Remnant Online blog entry, New Head of CDF Dissents from Certain Doctrines of Faith?, by "a concerned...
Jul. 9, 2012 - Readers have called my attention to the Traditionalist denunciations of Archbishop Joseph Augustine Di Noia, since he has been appointed Vice President of the Ecclesia Dei Commission, and of Archbishop Gerhard Müller, now that he has been named Prefect of the Congregation for the Doctrine of...
Jul. 6, 2012 - Here is Bishop William Poynter's (1762-1827) fine explanation of how different approaches to truth complement each other, in particular the proper uses of both faith and reason. This delightful extract comes from Fr. Saward's anthology of The Spiritual Tradition of Catholic...
Jul. 6, 2012 - A recent note in Chesapeake Bay Magazine reminds us of problems in the writing of history. This is from the issue for July 2012: "No, Captain John Smith and his merry crew didn't make it all the way up the Susquehanna River…. Nor did the famous explorer make it past the fall...
Jul. 5, 2012 - As many of my long-time readers know, I enjoy sailing small boats. As a result, I've also read a good deal of literature by and about sailors. Much of this comes from full-time live-aboard sailors or those who have circumnavigated the world in smallish craft. It's a life that brings...
Jul. 2, 2012 - With the appointment today of the presidents for the 2012 Synod of Bishops—in this case cardinals from Hong Kong, Mexico and the Congo—it might be useful to review exactly what the Synod of Bishops is. In a nutshell, the Synod is an instrument of episcopal collegiality which grew out...
Jul. 2, 2012 - On Friday evening, a broad summer storm front roared through Virginia and Maryland at speeds up to 80 miles per hour. My wife and I went out on our screened porch to experience the storm when we first heard the rush of the wind, but we quickly realized this was not where we wanted to be. We...
Jun. 29, 2012 - How are we to keep politics under any kind of legitimate control? The question is not simply a matter of political legitimacy, for the legitimacy of any specific political authority is fairly murky. It is easy enough to see why political authority in general is always part of the human experience....
Jun. 28, 2012 - The number of Catholic writers attempting fiction appears to be growing by leaps and bounds. Among a handful of novels which have come across my desk over the past six months—which I am admittedly very slow to get to—is one that I managed to finish a couple of weeks ago. Then I let it...
Jun. 28, 2012 - Today's Supreme Court ruling suggests we have a long fight ahead of us on not only religious liberty but on liberty in general. The Court upheld the health insurance mandate which lies at the core of Obamacare, justifying it under the power of the Congress to levy taxes. So it is just as...
Jun. 26, 2012 - It is interesting and encouraging that so many different groups are running their own Fortnight for Freedom programs around the country, some of them going beyond the USCCB materials, but often in the same spirit. I'll single out just three examples that we've been alerted to here...
Jun. 22, 2012 - The day before yesterday I spent several hours reprogramming our main Catholic World News page, which is the section page you should bookmark if you visit CatholicCulture.org primarily to catch up on Catholic news. We had some new ideas about how to display information on that page, and...
Jun. 22, 2012 - This morning I had my first taste of the devotions published by the United States Conference of Catholic Bishop for its Fortnight for Freedom. The Fortnight is an effort to raise awareness and seek Divine assistance for the cause of religious liberty in the United States, particularly with...
Jun. 19, 2012 - I am indebted to one of our readers for pointing me to the homily preached by Bishop Bernard Tissier de Mallerais on the occasion of the ordination of priests and deacons for the Society of St. Pius X. The event took place on June 15th at the SSPX seminary in Winona, Minnesota. Bishop...
Jun. 15, 2012 - It's summer now, schools are closing for the year, and those with a little free time are beginning to travel. I'm on the road already, having driven my wife's mother from Manassas, Virginia to Rochester, New York yesterday so that she can attend a wedding of a somewhat distant...
Jun. 13, 2012 - In a letter in the June/July 2012 issue of First Things, James Stoner argues that "the legal case for the suppression of obscene pornography in a free society cannot rest on spiritual crisis and the need for confraternal prayer, but on the social costs of the use of pornography, its...
Jun. 12, 2012 - According to the psychological research of Jonathan Haidt, liberals are capable of seeing only about half of the factors which conservatives appreciate when making moral judgments. Haidt, now a professor of social psychology at the University of Virginia, was quite certain as a graduate student...
Jun. 11, 2012 - Last Friday's headline, Bishop Fellay: 'total acceptance of Vatican II' no longer prerequisite for full communion with Holy See, has provoked a variety of reactions. What the Superior General of the Society of St. Pius X has said is undoubtedly face-saving and even to some degree...
Jun. 8, 2012 - The Week magazine has a standard "briefing" page, which it devotes to providing background on a particular issue each week. On June 1st, the briefing was on How marriage has changed over the centuries. The subtitle aptly expresses the point of the briefing: "Critics of gay...
Jun. 7, 2012 - Count on Catholic World News and CatholicCulture.org for some of the greatest journalistic writing on the planet. Consider the close of today's story, Australian bishop who called for discussion of women's ordination resigns: In 2010, Bishop Power called for "total systematic...
Jun. 6, 2012 - I hope you'll read Paul Jernberg's In Depth Analysis on The Logos of Sacred Music. By way of introduction, let me note that Jernberg's presentation is made all the more relevant by a recent essay by Bishop Thomas J. Olmsted, Singing the Mass, which has been published in several...
Jun. 5, 2012 - The third volume of my collected Essays on Apologetics is now available in our eBook store, in the Kindle store, and in the Nook store. When you purchase from shop.catholicculture.org, of course, we get the full benefit of your expenditure, and you get the book in all three supported formats...
Jun. 5, 2012 - In 2006, Sr. Margaret Farley, now professor emerita at Yale Divinity School, published a book which contradicts, confuses or undermines Catholic teaching on, among other things, "masturbation, homosexual acts, homosexual unions, the indissolubility of marriage and the problem of divorce...
Jun. 4, 2012 - The continuing Vatileaks problem should surprise nobody over the age of about thirty-five; in other words, nobody who has significant experience working within groups of highly-committed people. As one of the founders of Christendom College, I was certainly deeply committed to the Faith, and...
Jun. 4, 2012 - Kurt von Schuschnigg was the devoutly Catholic Chancellor of Austria when Hitler invaded and took control of his country. For several years prior to the invasion, von Schuschnigg negotiated desperately both with Hitler and with potential allies in an effort to preserve Austrian independence. He...
Jun. 1, 2012 - When I criticized Maureen Dowd's take on the American bishops' opposition to the HHS Mandate (as did Bishop John Wester a day later), I posed a number of questions. One of them was this: If, as a Gallup Poll cited by Dowd suggests, 82% of Catholics think that birth control is morally...
May. 31, 2012 - I wanted to add another vote of confidence for those who are working so hard to expose Planned Parenthood, but that would have involved a careful critique of the incomplete treatment of lying in the Catechism of the Catholic Church, and a reminder that catechisms are conveniences, not definitive...
May. 30, 2012 - I've pulled it back out of my trash can. I'm talking about Richard Giannone's new book, Hidden: Reflections on Gay Life, AIDS, and Spiritual Desire. Giannone is a Professor Emeritus at Fordham. His book's title strongly suggests its contents; it describes the...
May. 29, 2012 - One tires of Maureen Dowd. But then one tires of her newspaper, the New York Times, too. Between the two of them, they cannot seem to analyze their way out of a paper bag. Why might this be? A case in point is Dowd's analysis of the opposition of the American bishops to the HHS Mandate,...
May. 25, 2012 - I admit it. I liked Ettore Tedeschi. He was a breath of fresh air when it came to the comments of Vatican officials on the economy. But now Tedeschi, the head of the Vatican Bank, has been fired. Still, consider these 2011 stories: Vatican bank's president criticizes America's...
May. 24, 2012 - Bishop Stephen Blaire of Stockton, California would have preferred a wider consultation on the USCCB's opposition to the HHS Mandate. He is distressed by the number of individuals and organizations filing lawsuits in the fight against the mandate, and he would have liked to have seen two...
May. 23, 2012 - Johann Christoph Arnold is a Christian pastor, teacher, writer, and expert on family life and conflict resolution. He's written more than one book about raising children, and he has also written on sex, marriage, forgiveness and overcoming the fear of death. He also gets around; his book on...
May. 23, 2012 - Perhaps you read today's news story, Alabama: Methodist bishop seeks forgiveness for priest's 1921 murder, and perhaps you had no idea what it was all about. But if you were reading CatholicCulture.org back in early 2010, or you have browsed back that far since, you would know exactly...
May. 23, 2012 - So I got this email through our Contact Form from someone calling himself "Bishop Pat Buckley", directing us to his new blog. So I clicked the link. and I noticed in his profile that his "occupation" is indeed "Catholic Bishop", and I also noticed that the blog...
May. 22, 2012 - Having seen the news conference and read the reports of the unveiling of a new book on Pope Benedict's keys to the interpretation of Vatican II, we can now breathe a collective sigh of relief that the negotiations between the SSPX and the Holy See are not in the hands of the books'...
May. 22, 2012 - The request of the Philippine bishops that the government bar the performances of Lady Gaga there raises a number of interesting questions. How far should freedom of expression extend? What is the role of government in the protection and promotion of morality and religion? Should the Church look...
May. 18, 2012 - Mary Gannon Kaufmann is writing a book on spiritual motherhood of priests based on the 2007 document from the Congregation for the Clergy, Adoration, Reparation, Spiritual Motherhood for Priests. The title of the book is Becoming a Life-giving Woman: What Spiritual Motherhood of Priests Holds for...
May. 18, 2012 - Admit it, I'm a curmudgeon. Oh, wait, I'm the one who has to admit to being a curmudgeon. You only need to admit that you think I'm a curmudgeon. And the evidence is? Well, for one thing, reading about the healing stone to be unveiled at the next International Eucharistic...
May. 17, 2012 - Kenyan Bishop Philip Sulumeti's case against the Irish RTE television network is interesting on a number of counts. In general I'd rather bishops did not sue, but since he has sued, I hope he'll use any settlement for the good of his flock. The suit concerns a false charge on a...
May. 17, 2012 - Let me say again that I hope the reconciliation of the Society of St. Pius X to the Church is swift and complete. Sadly, however, current information suggests there is real danger of a split within the organization if SSPX head Bernard Fellay signs an accord with Rome. This should not be...
May. 16, 2012 - Let's suppose you want to construct an effective case for confining sexual relations to lifelong marriage between one man and one woman, in which each marital act is open to both life and love. You might turn directly to official Catholic teaching, but not unless your intended...
May. 15, 2012 - Phil Lawler rightly notes Cardinal Donald Wuerl's lack of backbone in doing anything about Georgetown's invitation of HHS Secretary Kathleen Sebelius to speak at commencement (Cardinal Wuerl's silence on Sebelius: disappointing, not surprising). Nonetheless, it would seem that...
May. 11, 2012 - The Mayor of Grand Rapids, Michigan, speaking at a fundraising event for Planned Parenthood, proclaimed that "every year, the forces of darkness seek to deprive women of the health and education they need by choking off the funding to Planned Parenthood." This shows as clearly as...
May. 10, 2012 - Earlier this week, the United States Conference of Catholic Bishops (USCCB) issued a statement saying that Paul Ryan's budget proposal, which had just passed the House Budget Committee, failed to meet a "basic moral test". The failure consisted in cuts to three specific programs,...
May. 9, 2012 - We have just released the fifth volume of our Liturgical Year series of eBooks, Liturgical Year 2011-2012, Vol. 5: Ordinary Time after Easter. This volume covers about half of the long stretch of Ordinary Time between Pentecost and the beginning of Advent. The dates are May 28 through September...
May. 8, 2012 - I was happy see Pope Benedict return to the theme of Catholic identity in Catholic educational institutions in his May 5th ad limina address to a group of American bishops. The battle for the Faith in Catholic higher education throughout the world was joined by Pope John Paul II in Ex Corde...
May. 7, 2012 - I haven't studied the situation thoroughly, but the ever-increasing use of drones by the United States to "take out" small targets throughout the world is very troubling. President Obama has escalated the use of drones throughout his administration, using them in Pakistan for the...
May. 4, 2012 - When the Dean of the Roman Rota said we must learn again to believe in our capacity to marry (see Dean of Roman Rota suggests stricter rule for annulments), the spiritual history of the modern world clicked together for me like the five matching symbols on the original slot machine. Bishop...
May. 3, 2012 - Again and again studies show what is obvious through common sense: Men and women who shape their lives and families through a commitment to life-long marriage are happier, enjoy greater prosperity and better health, and live longer than those who do not. The difference is striking at all social...
May. 2, 2012 - Each time I have written about the horrendous tendency of Western states to spend beyond their means, I have emphasized the need to pull back from the creeping totalitarianism which characterizes first world nations. This would reduce or eliminate the nearly incredible costs associated with...
Apr. 30, 2012 - In recent years, many interpreters of Catholic social teaching have argued that democratic forms of government are most in keeping with the dignity of the human person. The assumption is that democracies enable people to play a greater role in managing their political, social and economic affairs,...
Apr. 30, 2012 - Here is another tidbit from Fr. John Saward's remarkable new anthology, Firmly I Believe and Truly, which seeks to capture The Spiritual Tradition of Catholic England. Fr. Matthew Kellison (1561 - 1642) is meditating on Our Lord's promise from the cross, "This day thou shalt...
Apr. 26, 2012 - Reviewing God, Philosophy, Universities by Alasdair MacIntyre, which was first published in paperback last year, is a little like writing a summary of a summary. But it is an important summary. Subtitled "A Selective History of the Catholic Philosophical Tradition", the book teaches us...
Apr. 25, 2012 - I'm disappointed with 95 members of the faculty of the University of Notre Dame, who have demanded Bishop Daniel Jenky's resignation from the Board of Fellows because of references to Obama, Hitler and Stalin in a recent homily. After all, the full text of the Bishop's remarks is...
Apr. 24, 2012 - Sometimes we wonder about the fruits of ecumenism. A case in point is the recent release of the joint Catholic-Methodist statement on the connection between the Eucharist and environmental stewardship (see our news story). The extent of the theological agreement of the parties is that the...
Apr. 23, 2012 - As I pointed out in September of 2010, Pope Benedict's frequent emphasis on environmental themes is loaded with Christian insight into what we might call human ecology (see Principles of Catholic Environmentalism). Phil Lawler had already made this point nine months earlier, also explaining...
Apr. 19, 2012 - If you're working with "small" dates as a programmer, you might express today's date as 2012-04-19. You might use that date as an identifier in a database if you were programming a system that would bring up particular information about particular dates. I'm talking...
Apr. 19, 2012 - No one is happier than I am with the Vatican's announcement of the need to reform the Leadership Conference of Women Religious in the United States. The news is somewhat surprising, since the initial signals from Rome following the visitation of American women religious suggested an...
Apr. 18, 2012 - Mystery writer Robert Crais entitled one of his novels The Two Minute Rule. It is based on the premise that, when committing a crime such as robbing a bank, if you cannot get in and out within two minutes, your chances of being caught rise exponentially. This has inspired my...
Apr. 17, 2012 - It happened in America during the Great Depression, and it is happening in Greece now. The suicide rate is up 45 percent since the Greek debt crisis forced the government into austerity measures. One man, commenting on the suicide of a friend, put it this way: The government has to understand...
Apr. 16, 2012 - Returning to steady work on CatholicCulture.org after a week spent dealing with family issues, I find my perspective sharpened by distance. Having been pulled briefly away from daily commentary on the sacred and secular issues which affect our lives, I return convinced once again that all the...
Apr. 16, 2012 - According to a study done at the University of North Carolina, trust in science—or at least in scientists—among American conservatives is waning fast. In 1978, 48 percent of conservatives said they had "a great deal of trust" in the scientific community. But two years ago,...
Apr. 5, 2012 - Pope Benedict went very far out of his way, at the annual Chrism Mass honoring the institution of the priesthood today, to criticize the group of dissident priests in Austria that is formally calling for disobedience to Church discipline and doctrine. Yesterday, Fr. Michael Graham, SJ, President...
Apr. 4, 2012 - I received a review copy of Mary Eberstadt's Adam and Eve after the Pill, which is undoubtedly an excellent book. I'm not looking closely at it only because I've been sufficiently immersed in the subject that I will not gain much from going through it again, and I already know...
Apr. 3, 2012 - When I was young, in college and the first few years afterward, I was fairly certain I had discovered the key that so many others had lost. Surely my special Catholic fervor and brilliance would dramatically alter the world. Alas, this was a very primitive Christianity, but I suppose I...
Apr. 2, 2012 - Most people have heard by now of the Romney campaign's Etch A Sketch gaffe. Asked whether Romney had shifted too far to the right to win in the primaries, chief aide Eric Fehrnstrom said: "You hit a reset button for the fall campaign. It's almost like an Etch A Sketch. You...
Apr. 2, 2012 - There are more and more opportunities, as time goes on, to employ Hercule Poirot's famous expression that certain circumstances "give one furiously to think." A case in point is the Cuban government's declaration that Good Friday will be a national holiday this...
Mar. 30, 2012 - Throughout his pontificate, Pope Benedict has argued that faith and reason are both necessary for the human person to understand reality and live properly. In his famous Regensburg address and elsewhere, he has stressed the need for Faith to purify Reason, and for Reason to purify Faith. He has...
Mar. 30, 2012 - CatholicCulture.org was the victim of a distributed denial of service attack yesterday. A DDOS attack occurs when hackers gain control of hundreds or thousands of insecure computers around the world, and then use a master program to instruct these PCs to hit a particular website hard and fast with...
Mar. 29, 2012 - At yesterday's Mass in Havana's Plaza de la Revolucion, Pope Benedict preached on the regular daily readings to send a clear message to the Cuban people, including the Cuban government: Christ is the key to the truth, freedom and love by which society must be transformed. The first...
Mar. 27, 2012 - As the Supreme Court begins hearing arguments on the constitutionality of Obamacare, it may be useful to identify the key issues in play. Essentially, these revolve around the Federal government's authority (or lack thereof) to compel citizens to make purchases and the Federal...
Mar. 27, 2012 - Henry Constable (1562 - 1613) had a good political career going in Elizabethan England, but by the time he turned 32, he was convinced that he had to forsake the Church of England and become a Catholic. Sometimes abroad and sometimes at home but in prison, he became a fine Catholic poet. For...
Mar. 26, 2012 - We hear with horror of the actions of the Chinese government to force bishops and their staff to take "learning classes" until they become "intelligent enough in their learning" (see Chinese officials detain bishop, compel him to attend 'learning classes'). But...
Mar. 23, 2012 - Whenever the problem of parish closings comes up (see, for example, Phil Lawler's critique in The patron saint of parish closings) I have two very strong reactions. First, I agree wholeheartedly that (under many if not most) circumstances it is a negative judgment on Catholic commitment and...
Mar. 22, 2012 - If you're following the Liturgical Year with the aid of the eBooks we've developed for this purpose, you'll be happy to know that the fourth volume in the series, Easter, was just releaed today at shop.catholicculture.org. This one covers the period from the Easter Vigil through...
Mar. 22, 2012 - In my In Depth Analysis Proving God, I introduced a book by Robert J. Spitzer, SJ, entitled New Proofs for the Existence of God. I concentrated on the scientific arguments, which occupied the first part of the book. I should now like to discuss the philosophical arguments (Part Two) and Fr....
Mar. 21, 2012 - A few days ago, we received an encouraging email from Bishop Hugh Slattery, MSC, in South Africa. I think it says something wonderful about the scope and impact of what we do here at CatholicCulture.org. It may even provide incentive for a a special Lenten donation to our work: Greetings from...
Mar. 20, 2012 - Cardinal Jean-Louis Tauran had this to say in a recent interview on the Al Jazeera television network: We succeeded in avoiding the clash of civilizations; let us avoid the clash of ignorance'…. There is fear of Islam, but it is due to ignorance…. When you speak to these...
Mar. 19, 2012 - Recently I've tried to articulate an authentically Catholic approach to immigration, an approach which takes full account of what the Church has taught on the subject. I have found this difficult for two reasons. First, as with many controversial issues, people tend to respond based on their...
Mar. 19, 2012 - While we are celebrating I've decided to run a quick contest. The following little limerick was brought to my attention in a recent issue of First Things, which included an article on the pantheist philosopher Spinoza. The limerick was written by Clare Coffey, a student at Dartmouth who has...
Mar. 16, 2012 - It is the proper right and duty of lay Catholics to take the lead in transforming the social order according to Christian values. As a general rule, it is the role of bishops to nourish and form the laity spiritually and to teach the moral principles which ought to guide the laity in their broader...
Mar. 15, 2012 - This just in from a priest friend of CatholicCulture.org, who prefers to remain anonymous: Sample letter to be used by any priest who needs to celebrate Mass in the Archdiocese of Washington, D.C., and who wants to avoid unpleasant misunderstandings with the Cardinal's staff. Your...
Mar. 15, 2012 - Let me try again to make the limited and uncertain character of human government clear enough so that everyone can see the point. My first effort was in yesterday's commentary, The Immigration Paradox: Blindness is Forbidden. There I attempted to explain, though perhaps confusedly, that no concept...
Mar. 15, 2012 - Unlike some commentators, who seem to object in principle to the USCCB's "food insecurity" recommendation, I wish to offer only one caveat. It does not trouble me that the bishops should advise us to imagine the plight of the poor and incorporate our concern for them into our Good...
Mar. 14, 2012 - In Fr. Saward's anthology of The Spiritual Tradition of Catholic England, I've just come across Blessed Thomas Alfield, a priest in Elizabethan England who hid himself in the crowd to witness the martyrdom of Saint Edmund Campion in late 1581. Alfield, who was 29 at the time, published...
Mar. 13, 2012 - The migration of large numbers of people is a worldwide problem, as even a casual look at recent news demonstrates. Today we learned that hundreds of thousands of Christians have been ordered to leave Sudan. Last week it was reported that Syrian Christians were fleeing to Lebanon. In February, the...
Mar. 12, 2012 - I should have known better than to mention in a recent Insights message, as a piece of good news, that computer hackers had failed in an attempt to breach the Vatican web site last August. Since then, the hackers group Anonymous has successfully disrupted not only the main Vatican web site but...
Mar. 9, 2012 - When the future Cardinal William Allen wrote his defense of Regnans in Excelsis—the Bull by which Pope St. Pius V absolved Englishmen of their obedience to Queen Elizabeth in 1570—he complained that the Queen's government went out of its way to trip up and punish peaceful...
Mar. 8, 2012 - Well over a year ago, while I was in the midst of reviewing a series of new "Catholic" novels (beginning with Catholic Novels: The Big Question), a user and supporter of CatholicCulture.org by the name of Roger Dubin kindly sent me an autographed copy of his own novel. He had published...
Mar. 7, 2012 - If you are a Sigrid Undset fan (and you should be), it is probably because you've read one of her great medieval works, either the Kristin Lavransdatter trilogy or the Master of Hestviken tetralogy. But this Norwegian novelist and biographer, a winner of the Nobel Prize for literature, was...
Mar. 7, 2012 - From time to time, a theological question is raised about whether "the Jews" are guilty of the death of Christ in a way which reduces or even eliminates the guilt of the rest of us. A misunderstanding of the answer to this question has often been used as a pretext for Christian...
Mar. 5, 2012 - Based on several responses to my commentary on Cardinal Keith O'Brien's "Ash Wednesday Statement" (see Global Warming, Global Repentance), I have decided that my attempt at humor, including my use of sarcasm at Cardinal O'Brien's expense, resulted in far more...
Mar. 5, 2012 - A recent article in The Journal of Medical Ethics argued that infanticide is morally equivalent to abortion, and therefore perfectly justifiable. This might have been surprising, except that a month earlier the same journal had published an article arguing that it is morally permissible for...
Mar. 2, 2012 - One of our supporters, Brian Newman, offered an interesting addition to the comments I made in my review of Fr. Robert Spitzer's book, New Proofs for the Existence of God (see my In Depth Analysis entry, Proving God). Brian wrote: Fr. Spitzer's book is excellent: he combines...
Mar. 1, 2012 - Uncle Jeffrey's Law is a simple one: If you are looking for something striking to write about, scan the recent headlines made by bishops. A perfect case in point is Cardinal Keith O'Brien's joint statement with other Christian leaders requiring all of us to repent for climate...
Mar. 1, 2012 - I've referred before to Fr. John Saward's wonderful anthology of Catholic England, Firmly I Believe and Truly (see The Spiritual Tradition of Catholic England). I've been going through it very slowly, with many interruptions. Last night I read selections from Bishop Thomas...
Feb. 29, 2012 - An unusual book slid across my desk the other day. It is the "Ignatius Press Edition" of Indivisible by James Robison and Jay W. Richards. The purpose of the book is to provide a thumbnail guide to how we should understand and respond to many of the cultural and political challenges of...
Feb. 29, 2012 - Robert J. Spitzer, SJ wrote an impressive book in 2010 entitled New Proofs for the Existence of God. It was impressive because Fr. Spitzer sought to update both the physical and the philosophical proofs for the existence of God, taking into account the kinds of problems which have been introduced...
Feb. 27, 2012 - Courtesy of CatholicCulture.org supporter Mary Greene, here are the names and affiliations of the twenty-one sisters who filed the Friends of the Court brief with the Supreme Court in favor of Obamacare, as discussed in my On the Culture commentary, The Sisters and Universal Health Care:...
Feb. 24, 2012 - You may already have seen our news story, Liberal nuns file brief in support of Obama health-care plan. And you may have wondered, as I have, when something will be done to (a) bring wayward communities of women religious into fidelity to Christ and the Church, and (b) bring so-called Catholic...
Feb. 24, 2012 - Our readers prove again and again that they are an invaluable resources, frequently sending in news and comments about what is going on in their regions, or in areas of particular interest to them. They also correct us when we make mistakes, as happens occasionally in a news report or a commentary...
Feb. 23, 2012 - Sometimes we don't know in advance whose toes we're going to crunch. Such was the case when I had a little fun with the intense moralism of a recent book review in my City Gates item entitled Adultery of the Heart. I confess that I was taken by surprise when several users posted Sound...
Feb. 22, 2012 - One reads the darndest things. Grabbing up the quarterly journal of the Fellowship of Catholic Scholars (Winter 2011), I chanced upon a review of T. M. Doran's novel, Toward the Gleam, which was of interest since I reviewed the same book last year. Imagine my horror when I found the reviewer...
Feb. 21, 2012 - Lent is or ought to be the time of year when we stop blaming everybody else for all that is wrong with the Church and start blaming ourselves. It is a time in which we ought to realize that if grace has been lacking or has failed to produce the results we would ordinarily expect, this is most...
Feb. 17, 2012 - Both religious liberty and freedom of conscience still have considerable traction in Western culture, and that is not a bad thing. As a political strategy, for example, it is smarter for the American bishops to promote conscience rights than for them to fight the HHS mandate on the basis of...
Feb. 16, 2012 - Watch out: The Pope's message about the new financial oligarchy is becoming increasingly direct. In an address on a visit to Rome's major seminary yesterday, Benedict emphasized that the world of finance "has become an oppressive power—one that almost has to be...
Feb. 16, 2012 - I know, I know, I should resist the temptation. I don't really enjoy beating on those who think all our problems could be solved by returning to the Tridentine Mass and eliminating the perversions promulgated by the Second Vatican Council (despite my recent In...
Feb. 15, 2012 - Our friends at the Cardinal Newman Society, who both track and discourage such things, have reported that the incidence of the performance of the Vagina Monologues on Catholic campuses has declined significantly. Only nine Catholic colleges are scheduled to host the play this year. Of course that...
Feb. 15, 2012 - Three news reports concerning Catholic universities in recent days alert us once again to the depth of their fall from grace. The problems illustrate three aspects of corruption: lack of Catholic commitment among faculty; lack of identity in dealing with the State; and unwillingness to be...
Feb. 14, 2012 - A letter in the latest Adoremus Bulletin reminded me that we "conservative Catholics" can go off the rails, at times, on disciplinary questions. The correspondent insisted that only musical instruments made from God's own materials (that is, natural materials) were appropriate for use in Church....
Feb. 13, 2012 - So I had to import over five million records from forty different text files into a high-powered database. Because of glitches in the data, the import process broke down frequently. Then I would have to find the incorrectly formatted data, correct it, and try again. After the better part of two...
Feb. 10, 2012 - The US Bishops have been leading a fight against the HHS contraception/sterilization/abortion mandate now for about two weeks. The news of this effort, and of the swelling opposition to the mandate, has been fast and furious and, on the whole, satisfying. To review what's been going on, scan...
Feb. 9, 2012 - Several readers responded to my On the Culture essay on Priestly Fidelity in ways that surprised or intrigued me. In a few cases, I was criticized for missing the point of authentic renewal in stating that three widely-varying levels of Catholic commitment would be helpful in the political...
Feb. 9, 2012 - In light of today's report that support for gay marriage is growing in the United States, with most self-identified Catholics supporting it, we do well to remember how we got into this fix. It isn't because most people like the idea of two people of the same sex living together as if...
Feb. 8, 2012 - Catholics trying to do good have long written in to get us to tell our users of their efforts. This blog gives us a place to do that. Today, for example, Suzzanne Brakefield told us of her family-run business in making dolls representing the nuns in various religious orders and, more...
Feb. 7, 2012 - The latest report on Fr. Michael Pfleger in Chicago reminds me that if the American bishops hope to rally the faithful to oppose the HHS mandate, they will have to put priestly fidelity at the top of their agenda. Right where it should have been all along. Cultural pressures have certainly...
Feb. 7, 2012 - We do get our share of "interesting" comments and emails here. Sometimes we have an internal email-of-the-week competition. Often the emails are signed, but by policy we do not make names public in a negative context even if the person has given us permission to do...
Feb. 6, 2012 - Eleven more of our supporters have just signed up as part of a group that prays regularly for the success of our work. This brings the total to 187. It is a wonderful thing to have this prayer support! Our mission is to enrich faith, strengthen the Church, and form Catholic culture. To...
Feb. 3, 2012 - "As your bishop, I come to you with an apology, a prayer, and a mission. We face a grave threat from the government of the United States, the threat of the most powerful government in the world attempting to force Catholics to participate in actions which both Faith and nature teach us are...
Feb. 2, 2012 - Poor Sister Marie-Thérèse de Vioménil! Again and again she wrote to Fr. Jean-Pierre de Caussade to explain her spiritual troubles, yet again and again she received what must have seemed like disheartening replies. There was, for example, the long series of letters in the...
Feb. 2, 2012 - Inside the Vatican named its top ten Catholics of 2011 in January. No two Catholics would choose the same ten, but some of these have news stories or library articles on CatholicCulture.org. They are: Fr. Cassian Folsom, OSB, a Massachusetts native who refounded the monastery in...
Feb. 1, 2012 - You've probably already read in our news story that Cardinal Bevilacqua died yesterday at the age of 88, literally days after a Pennsylvania judge ruled once again that he was perfectly capable of giving testimony in the Philadelphia sexual abuse investigation. Considering the state of his health...
Feb. 1, 2012 - Please note that I have just reviewed Russell Shaw's interesting book, To Hunt, to Shoot, to Entertain: Clericalism and the Catholic Laity. You'll find it in the In Depth Analysis section here:...
Feb. 1, 2012 - I read through Russell Shaw's book on clericalism last night. I had missed it the first time around, when it was published by Ignatius Press in 1993. Now it is out in a new printing from Wipf and Stock Publishers in Oregon. The full title is To Hunt, to Shoot, to Entertain: Clericalism and the...
Feb. 1, 2012 - A visitor to CatholicCulture.org in London, George Day, recently came across my 2010 In Depth Analysis, Homosexuality: A Special Call to the Love of God and Man. Reading it put him in mind of the reparation groups organized around Courage's program to help those with same-sex attraction to...
Jan. 31, 2012 - I was listening to the third track of the Classic Sinatra II album, and I suddenly did a double-take. The song was "Love and Marriage" by Sammy Cahn and Jimmy Van Heusen, which became a huge hit by Frank Sinatra in 1955, just 57 years ago. Here are the lyics: Love and marriage,...
Jan. 31, 2012 - One of our users asked in a Sound Off! comment whether the Catholic Church had a clear teaching on torture and on the use of coercive means to obtain information. The Second Vatican Council (Gaudium et Spes 27) included torture in the list of evils it used to illustrate the concept of intrinsic...
Jan. 31, 2012 - It's a short story with big consequences: A French diocese appeals order to remove baptismal record. A similar case occurred in Spain regarding membership records kept by Opus Dei. There are four reasons for the Church to categorically refuse such demands. 1. History: The records we create...
Jan. 30, 2012 - I doubt things have deteriorated quite enough for this to go anywhere, but the logic of a recent hate crime complaint in Ireland is intriguing. Humanist John Colgan argued that a recent homily of Bishop Philip Boyce of Raphoe constituted a hate crime under an act passed in 1989. Before I point...
Jan. 27, 2012 - What's wrong with this picture? The leader of the American hierarchy, Archbishop Timothy Dolan, said in an interview that he was "terribly let down, disappointed and disturbed" by President Obama's decision to force insurance coverage of contraception and...
Jan. 25, 2012 - Duquesne University Press has done something noteworthy by publishing two new full-color books which present masterpieces of art with accompanying text to illustrate key moments in the history of the Church, and also the lives of the saints. The books, originally published in French and authored...
Jan. 23, 2012 - It should come as no surprise that President Obama has once again used the day of the March for Life to signal his direct and strenuous opposition to the goals of the marchers. In a brief statement, the President recalled the importance of the Supreme Court decision which legalized abortion and...
Jan. 20, 2012 - We've been trained by the media to believe that same-sex attraction is biologically determined, that it is unchangeable and damaging to attempt to change it, that it has no correlation whatsoever with decreasing mental health, and that homosexual relationships are equivalent to heterosexual...
Jan. 18, 2012 - The first readings at Mass the last two mornings are favorites of mine. Both involve the call of God, one to Samuel, the other to David. David, of course, received a call when Samuel anointed him King of Israel, the youngest of Jesse's sons. But today's reading was about a different sort of...
Jan. 16, 2012 - My In Depth Analysis (Banning Contraceptives? The Art of the Possible) occasioned two Sound Off! comments which merit further discussion. One criticizes the limitations I set on the "vocational competence" of the Pope; the other questions limitations I set on the authority of the...
Jan. 13, 2012 - Phil Lawler's brilliant essay on contraception and gay marriage (On same-sex marriage, who are the real 'extremists'?) reminds me of why we are so fortunate to have him as part of the team that runs the show here. Two recent pieces in which I try to make broader and more abstract points about...
Jan. 12, 2012 - Shakespeare's Richard III begins with Richard lamenting the triumphal accession of his brother, King Edward IV, to the throne of England. His words are intended bitterly: "Now is the winter of our discontent made glorious summer by this sun of York." Richard, an ugly...
Jan. 11, 2012 - In dipping into a series of essays on ideology and totalitarianism, I've been reminded of the ludicrous ways in which Soviet Communism was conceptualized, explained and assessed throughout the twentieth century, from 1917 until the fall of the system in 1991, and perhaps beyond. This is a classic...
Jan. 10, 2012 - Each year during the Christmas season, the Pope addresses the members of the diplomatic corps accredited to the Holy See. In this address, he highlights the concerns which should animate the mutual efforts of the temporal powers throughout the world. This year, the Pope emphasized that the key to...
Jan. 6, 2012 - The Week magazine of December 30th did a good job of briefing its readers on the Puritan opposition to celebrating Christmas which afflicted America well into the 19th century. The Pilgrims who began settling New England in 1620 argued that the very concept of holy days implied that there were...
Jan. 6, 2012 - R. Andrew Chesnut's Devoted to Death: Santa Muerte, The Skeleton Saint and Thomas Tweed's America's Church: The National Shrine and Catholic Presence in the Nation's Capital, both recently out from Oxford University Press, are reviewed together in our In Depth Analysis item, entitled Saint...
Jan. 6, 2012 - As I finished skimming R. Andrew Chesnut's new book on the Mexican/Mexican American cult of Santa Muerte (Saint Death), I happened to notice that the first cover blurb was from Thomas Tweed, author of another book in my stack, America's Church. The latter book is good scholarship on the National...
Jan. 2, 2012 - When I reflect on my own interaction with critics over the past year, I recall those occasions when I was decidedly not conciliatory. And in surveying various discussion groups, including some consisting only of dedicated Catholics, I've overheard my share of vitriolic exchanges. We've...
Dec. 30, 2011 - You don't have to look for long at Catholic news to know that the peaceful practice of one's faith is hard to come by. Christians seem to be always suffering, and everywhere. Consider these headlines from just the past two days: 26 priests, religious, lay pastoral workers slain...
Dec. 27, 2011 - In February of this year, an Austrian teacher, Elisabeth Sabaditsch-Wolff, was found guilty of "denigration of religious beliefs of a legally recognized religion" because, during a seminar course on Islam, she stated that "Muhammed had a thing for little girls."...
Dec. 22, 2011 - It may seem strange to comment on pedophilia in the period leading up to Christmas, when we would all prefer to focus on children, and indeed on the Child, without worrying about the dangers to which they are exposed. But this might actually be a good time to send out a message of hope...
Dec. 20, 2011 - In my home town, thieves are very active in the copper business. The metal has risen in value so much that the robbers go into empty homes and strip them of their copper piping. Meanwhile, in Los Angeles, tubas and sousaphones are disappearing rapidly from high schools. Apparently the...
Dec. 19, 2011 - The Pope's reflections on the Virgin Birth as a warranty of the divinity of her Son remind me of the events which scientists describe with the term "singularity". Because a virgin birth cannot be explained by any natural process which precedes it, a Catholic would call it a...
Dec. 15, 2011 - In the In Depth Analysis I just wrote, Toward a Realistic View of Society, I make the argument that a realistic assessment of the social order begins with an understanding of the importance of spiritual and moral formation. I stand by that, but I might also have made a point about expectations. We...
Dec. 15, 2011 - In the "While We're at It" section of First Things last month, I found this: "Critics of neoconservatism don't seem to grasp that support for a market economy and limited government doesn't express a romantic or idealistic view of business but a realistic view of government." Many First Things...
Dec. 13, 2011 - My theory is that if we can't reduce our Federal deficit by cutting the US Commission on International Religious Freedom, then there is probably nothing at all that we can cut. I know the US Bishops have urged Catholics to lobby to secure new funding for the Commission and I know that...
Dec. 9, 2011 - It turns out that Health and Human Services Secretary Kathleen Sebelius surprised everybody by denying approval for over-the-counter sales of Plan B. Had the petition gone through, it would have removed age restrictions from a drug which either prevents or ends pregnancy when taken shortly after...
Dec. 6, 2011 - Did you know that more than 80% of all pornographic web pages originate in the United States? As with so many other things, we Americans are the chief exporters of pornography to the world. One could make a powerful foreign policy case against pornography, as it is little wonder that cultures...
Dec. 5, 2011 - From all you've heard about the Irish Church and abuse problems elsewhere, you might think this is a horror story, but it is not. A man named Edward Rohs, who coordinates mental health services for the New York City Field Office of the New York State Office of Mental Health, has just written...
Dec. 2, 2011 - What is finally emerging as the sticking point between the Vatican and the Society of Saint Pius X is the question of the assent owed to the Second Vatican Council. This is now the subject of an important essay in L'Osservatore Romano by one of the key negotiators for the Vatican, the...
Dec. 1, 2011 - Are all priests and bishops beset with the evils of concupiscence, covetousness, pride of life and continuous involvement in secular affairs? The answer is "yes" if we mean they are beset with these temptations, but of course it is "no" if we mean they are constantly beset...
Nov. 30, 2011 - Teilhard de Chardin was something of an inside joke himself. A French Jesuit who dabbled in both paleontology and theology in the first half of the twentieth century, Teilhard wrote a variety of small books spinning out a bizarre theory of evolutionary spirituality which, despite a...
Nov. 29, 2011 - Saturday's address by Pope Benedict XVI to the U. S. Bishops of Region II may mark a turning point in the Catholic response to sexual abuse. I've been saying for years that the Church has been unfairly singled out and rapaciously prosecuted for what is an extremely widespread social...
Nov. 28, 2011 - In a Sound Off! comment on my last essay (The Moral Obligation of Reality), bservaes4399 explains that he does not see how my argument moves from what is to what ought to be. This question is not to be taken lightly. I have frequently raised it in my own mind as well. I'll try here to make the...
Nov. 23, 2011 - If a person feels depressed and wishes to commit suicide, does it amount to a personal attack if I urge him to resist his inclination, to understand that his depression is a disorder, and to seek to remedy it? If a young man experiences an intense desire for a one night stand with every voluptuous...
Nov. 22, 2011 - Now here's a real prayer for you: The holy Body of Christ Jesu be my salvation of body and soul. Amen. The Glorious blood of Christ Jesu bring my soul and body into the everlasting bliss. Amen. I cry God mercy; I cry God mercy; I cry God mercy; welcome my maker; welcome my redeemer; welcome...
Nov. 21, 2011 - Something is very wrong when priests join forces with gay activists in any cause whatsoever. The presumption must be that the priests in question are sympathetic to gay activism, and this constitutes scandal. That's why I was glad to see Cardinal Sean O'Malley stand by the editor of...
Nov. 17, 2011 - In studying the Catholic doctrine on grace, a fascinating connection emerges between rationalization and grace—or rather resistance to grace. I believe this explains quite a bit of what we instinctively sense about those who live and foster immoral lifestyles. It explains why those who are...
Nov. 17, 2011 - The Catholic doctrine of Purgatory and the Catholic practice of prayers for the dead stretch back to the earliest Christian period, but the emphasis on salvation by faith has typically caused Protestants to deny the existence of Purgatory. They also believe that Purgatory is unscriptural. Yet the...
Nov. 15, 2011 - "The silver lining of this decision is that our Catholic Charities going forward will be able to focus on being more Catholic and more charitable, while less dependent on government funding and less encumbered by intrusive state policies." One is tempted to emblazon this statement by...
Nov. 11, 2011 - Except with infallible doctrines, obedience is not an infallible safeguard. But it can go a long way toward knocking the stuffing out of us, by which I mean the sheer stupidity we generally fall into when we are too fond of our own judgment and our own will. To paraphrase Psalm 14:1: The fool says...
Nov. 9, 2011 - Nobody knows exactly who is guilty of what in the Penn State child sex abuse scandal. In 2002 a graduate assistant coach saw Jerry Sandusky sexually abusing a ten-year-old boy in the showers. Sandusky was, at the time, a former assistant coach who for a long time had been Joe Paterno's right...
Nov. 8, 2011 - I have a theory. I cannot provide statistical evidence to support it, but I still think it explains a good deal about why contemporary social services and anti-poverty initiatives, even in the Catholic Church herself, so often seem to be tainted by the culture of death. My theory is that the...
Nov. 7, 2011 - If you look at today's report of new dissidence in Austria, you'll see yet another example of the Modernist abuse of the Second Vatican Council. Hans Peter Hurka, the leader of the We Are Church movement there, claims his group will conduct liturgical ceremonies in which lay...
Nov. 4, 2011 - From time to time I still see comments to the effect that the authority of the Second Vatican Council is problematic because Pope Paul VI said it did not promulgate any dogmatic definitions. This citation is thought to settle the matter. But it does not settle things in the way those who cite it...
Nov. 3, 2011 - Under duress, people say the darndest things. Often these comments help shape the world, for better or worse. But to get real value from these incidents, you have to parse the text; you have to grasp what is really being said. Here are four examples from recent news: The SSPX and the...
Nov. 2, 2011 - The widespread commentary on what Steve Jobs meant to the world following his death last month was as astonishing as it was vapid. And with all due respect to those who mourned at Apple stores, leaving flowers, candles and photos in makeshift shrines, the whole phenomenon seems to indicate little...
Nov. 1, 2011 - I agreed to read the Lily Trilogy by Sherry Boas with some misgivings. The promotional literature asserts: "The books have a pro-life thread throughout and also deal with other problems perpetuated by the culture of death" including "the breakdown of marriage, promiscuity,...
Oct. 27, 2011 - The Pope's address at the interfaith pilgrimage to Assisi today is must reading. In it he identified two main sources of new forms of violence in the world today. Both are particularly apt topics for an interfaith pilgrimage. The first is the tendency to use religion as a justification for...
Oct. 26, 2011 - Phil Lawler and I have had some very negative responses to our commentaries on Monday's recommendation by the Pontifical Council for Justice and Peace to establish a new stratum of world government to regulate certain aspects of the global economy (see PL, Spare us from Vatican economic analysts...
Oct. 25, 2011 - I should like to add some additional remarks to Phil Lawler's outstanding commentary on the call of the Pontifical Council for Justice and Peace for a world economic regulatory authority (see Spare us from Vatican economic analysts). I believe at the heart of the PCJP's advice is a...
Oct. 24, 2011 - Recently Pope Benedict has highlighted the importance of a new evangelization, something which figured importantly also in the thought of his predecessor, Pope John Paul II. On October 16th, the Pope closed a conference on evangelization by announcing a new Year of Faith to begin next...
Oct. 21, 2011 - Since Bishop Richard Williamson of the Society of Saint Pius X has yet again made a number of anti-Jewish statements, various Jewish leaders are calling for the Pope to suspend talks with the SSPX. This is an unfair reaction. The head of the SSPX, Bishop Bernard Fellay, has long since made it...
Oct. 20, 2011 - Ignatius Press has just come out with a new edition of Jean-Pierre de Caussade's oustanding work of spiritual direction, Abandonment to Divine Providence. This work, written in the 18th century by a French Jesuit, has become one of the great classics of Catholic spiritual reading. Not only...
Oct. 19, 2011 - I find the Irish and Austrian parallel interesting: Dissident groups of clergy in each country claim roughly 10% of priests as members. In Ireland, the Association of Catholic Priests claims 540 members out of 4,700 priests, or about eleven percent. The Austrian Priests Initiative claims 400...
Oct. 18, 2011 - Is fundamentalism a significant problem? Do we even know what fundamentalism is? Archbishop Thomas Menamparampil drew my attention to it at the end of September when he asserted that, in Asia at least, "the greatest danger is precisely religious fundamentalism". Archbishop Menamparampil is the...
Oct. 13, 2011 - Did you know that many Muslim scholars are convinced that Islam calls for freedom of religion? Abdullah Saeed, who is the Sultan of Oman Professor of Arab and Islamic Studies at the University of Melbourne, has done a considerable study of this question. If Saeed is correct, this suggests a way...
Oct. 11, 2011 - Most of us seldom see what goes on behind the scenes in Federal politics, but watching our more accessible local politics often gives us a clue. Last week in Montgomery County, Maryland, money talked and the County Council listened. In its broad outlines, this is as ugly an example of...
Oct. 7, 2011 - Yesterday Catholic World News reported that the Diocese of Peoria, Illinois would let Catholic Charities there turn over its staff and adoption/foster care caseload to a new organization. The new group will comply with a State law requiring equal treatment for gay couples. There is good news and...
Oct. 6, 2011 - The Occupy Wall Street movement which recently has spread around the country raises interesting questions. The central thesis of the leading organizers is that wealth plays far too large a role in shaping public policy in the United States. Wall Street and other financial centers in various cities...
Oct. 5, 2011 - The bottom line is that you can't get what CatholicCulture.org offers anywhere else. This is a case we need to make effectively to our users if we expect them to dig deep to support this Catholic apostolic work. Let me make that case now. No potential supporter will doubt the importance of...
Oct. 5, 2011 - I don't usually get excited one way or another about gambling. But there is no question that it can ruin lives and, for some people, become a fixation which is perilously close to a real addiction. So can drinking alcoholic beverages, another potential destroyer that I don't think...
Oct. 4, 2011 - Phil Lawler is right. When secular reporters cover Catholic issues, they frequently get things wrong. I refer, for example, to Phil's new eBook, Misinterpreting Catholicism. But Phil's examples pale into insignificance compared with this brief story from our own local paper in Manassas, Virginia,...
Sep. 30, 2011 - Yesterday's Catholic World News story about the brutality of China's one-child policy is heart-wrenching. You'll find the testimony from the recent US Congressional hearing compelling. But it raises a question which, in America at least, we too often fail to ask. I'm not referring to the...
Sep. 28, 2011 - Reviewing fiction is difficult, because significant aspects of the review depend on personal taste. For example, some people simply do not like fantasy. So let me express a certain conflict of interest right up front: I enjoy many kinds of fantasy, but I generally do not enjoy fantasy that is set...
Sep. 27, 2011 - I admit it. It did not improve my mood when I saw the news of Maryknoller William Grimm accusing the Vatican of persecution of the Japanese. And why? Well, it seems Fr. Grimm doesn't like the new requirement that the Japanese liturgical texts be a faithful translation of the Latin. Fr....
Sep. 26, 2011 - On September 13th, David Brooks wrote an op-ed piece in the New York Times calling attention to the near complete lack of moral thinking among American youth (see If It Feels Right…). It seems that in 2008 Notre Dame sociologist Christian Smith interviewed 230 young adults between the ages...
Sep. 23, 2011 - In his address to the German parliament yesterday, Pope Benedict insisted—albeit in his uniquely gentle and probing way—that the natural law is the foundation of political culture. Beginning with the story of Solomon's request for a listening heart, to govern his people according...
Sep. 22, 2011 - I have a little desk (66" wide but just 20" deep) tucked into the corner of a tiny bedroom office, which also houses some bookshelves, file cabinets, and bunk beds in case anybody is so incautious as to come for a visit. This desk, with its bulletin board on the wall behind it, is the...
Sep. 21, 2011 - When Father Hermann Geissler of the Congregation for the Doctrine of the Faith called attention to Blessed John Henry Newman's teaching on conscience, he was making an important point. This is the kind of story which we put at the very bottom of the day's headlines, because it does not...
Sep. 20, 2011 - It is amazing, sometimes, the corners into which religious thinkers can paint themselves as they strive to unravel the mind of an infinite God. This can be true of any of us meditating on an aspect of God's plan, and perhaps placing it somewhat askew in our own catalogue of truth. It can be true...
Sep. 16, 2011 - I don't profess to know who is right and who is wrong with respect to the serious concerns expressed by Bishop Patrick Zurek over Priests for Life founder Fr. Frank Pavone's handling of his apostolic affairs (see CWN coverage). The claims and counter-claims are sufficiently at odds...
Sep. 14, 2011 - It is interesting to see the media in a dither over the religious beliefs of the Republican candidates for President. Bill Keller wrote in the New York Times that the Republican candidates "belong to churches that are mysterious or suspect to many Americans." In the International...
Sep. 13, 2011 - I've been using the term "muscular" lately to describe the kind of Catholicism it will take to reconvert the Western world and reform Western culture. A truly muscular Catholicism is a tough combination of faith, prayer, sacrifice and effective action. It enlists the aid of...
Sep. 12, 2011 - The bishops of Scotland are speaking out against same-sex marriage with a considerably more militant tone than has been the case in most other places. Since only 16% of the Scottish population is Catholic, what the bishops are able to accomplish will likely depend on the alignment of other forces....
Sep. 9, 2011 - Prayer can be classified in more ways than we can count. From one point of view, we are either praying with the Church in liturgical prayer, or praying more generally in a group, or praying alone. From another point of view, we are praying either vocally or mentally. From still another vantage...
Sep. 7, 2011 - Before setting aside Newman's The Idea of a University, I wish to take up one final point. The great English cardinal discusses the kinds of vices that tend to be rooted out by education as well as the kinds of vices which education very frequently implants and cultivates. This is one of...
Sep. 6, 2011 - I wonder if there is a more important news story just now than this one from yesterday: India: parishes establish fund to promote large families. Yes, I'm annoyed by Cardinal Shönborn's abysmal failure to meet his dissident Austrian priests head-on; and yes, I find the...
Sep. 1, 2011 - A point that confuses both Catholics and Protestants is what Scripture means when it speaks of "salvation" or being "saved". Protestants, following Luther, often think that being saved in Scripture refers to making it to heaven, without reference to membership in...
Aug. 31, 2011 - There could hardly be a more appropriate sequel to my previous commentary (On the Crisis of Theology and the Need for Rulers) than the new threat of open disobedience by the Priest's Initiative in Austria. Claiming the support of 329 priests, this group states that it will proceed to give...
Aug. 29, 2011 - Fr. Thomas Weinandy caught my eye last week when he complained of a "crisis" in Catholic theology characterized by a rejection of Catholic faith and morals. Fr. Weinandy is the chief staff aide to the US bishops' committee on doctrine. What are we to say about this crisis? The...
Aug. 25, 2011 - Bro. Rex Anthony Norris of the Little Portion Hermitage in the Diocese of Portland, Maine was kind enough to send us the text of a letter to the editor he found in the August 9th issue of Christian Century. I cannot recommend the magazine as a guide to faith of any sort, but it does occasionally...
Aug. 24, 2011 - In Tuesday's Insights message, I mentioned the great Washington, DC earthquake of 2011. Washington was not at the center, of course; that was in Mineral, Virginia, a town of fewer than 500 people some sixty miles southwest of the nation's capital as the crow flies—roughly...
Aug. 23, 2011 - The recent news story out of Canada about a man who extorted money from a priest under the threat of a false allegation of sexual abuse reminds me of how vulnerable priests have become in today's culture. This seems to be true in both secular and ecclesiastical culture. Ever since the...
Aug. 22, 2011 - I'm still proceeding bit by bit through Newman's The Idea of a University. Most recently, I was particularly impressed by what the great and recently beatified Cardinal recommended by way of "general religious knowledge" of the Catholic Faith in the section on...
Aug. 20, 2011 - In yesterday's On the Culture entry (Reliable Old Churchmen: Long Odds), I mused on the dangers of looking to aging, retired Churchmen for justification for this or that viewpoint or course of action. Last night I found myself seriously wondering whether that point needed to be made, or...
Aug. 19, 2011 - There are reasons the Vatican imposes a retirement age on priests and bishops. One of these reasons is that few people retain sound judgment for very many years after their seventy-fifth birthday. There are always exceptions, of course, and a tender of retirement does not have to be accepted...
Aug. 18, 2011 - It is time to unveil the wisdom of the many CatholicCulture.org users who have kindly submitted their thoughts on how best to respond to those who condemn or rudely challenge the Church, the Faith and the related positions we must take in defending and advancing a Catholic worldview. You may...
Aug. 17, 2011 - Back in May, when the Vatican issued an Instruction on the use of the extraordinary form of the Roman Rite (see Universae Ecclesiae), I briefly addressed the question of how easily those who wished to have Mass in the extraordinary form would be accommodated: Inevitably then, the attitudes of...
Aug. 15, 2011 - Sometimes I wonder if I will ever get online correspondence right. I do fine with complimentary messages, or sincere inquiries about the Faith. But when our correspondents blast away with both barrels—and especially when they betray a serious animosity toward the Church or Catholic...
Aug. 11, 2011 - I never cease to be amazed by two kinds of reactions to the positions we take on CatholicCulture.org. On the one hand, some people react to our explanation or defense of Catholic doctrine as if we are articulating just another personal opinion. On the other hand, some react to our suggestions for...
Aug. 10, 2011 - In 1990, Fr. Basil Cole and Fr. Paul Conner, both Dominican priests, co-authored a book on the consecrated life entitled Christian Totality. In 1997, they issued a revised edition to take into account John Paul II's landmark apostolic exhortation, Vita Consecrata. Owing to the generosity of...
Aug. 9, 2011 - Fr. Roy Bourgeois, who faces expulsion from the Maryknoll Order for his support of the ordination of women, gave this reason for refusing to recant: After much reflection, study, and prayer, I believe that our Church's teaching that excludes women from the priesthood defies both faith and reason...
Aug. 8, 2011 - The governmental horse still has life enough, I think, for one more beating. Several of our readers have commented on the importance of governmental adherence to a law higher than itself. One of the grave problems in America and many other modern states is that the reigning philosophies of...
Aug. 5, 2011 - In my latest In Depth Analysis (The Question of Government Size and Scope), I discussed four issues that should be kept very much in mind before we reflexively turn to government, especially the highest level of government, to solve our problems. But one thing I deliberately avoided in that essay...
Aug. 4, 2011 - In Budgetary Reform: Opportunity Knocks, I made the point that budgetary problems should be perceived as an opportunity scale back the size of government. My premise was that, at least in the modern first world, government tends to be very big, deeply committed to social engineering, militantly...
Aug. 2, 2011 - While I object on moral grounds to forcing health insurance companies to provide contraception (see US: private insurers must offer free contraception under new mandate), it is hard to see anything else, moral or otherwise, that is not objectionable about this decision. Most importantly, of...
Aug. 1, 2011 - The heads of the USCCB's Committee on International Justice and Peace and of Catholic Relief Services have criticized the new budget proposed by the U. S. House of Representatives because it cuts international assistance by over 13%, while reducing expenditures in other areas considerably...
Jul. 27, 2011 - Sociologist Byron Johnson has marshaled conclusive evidence that Church attendance is associated with reduced crime and delinquency. Johnson, who is Distinguished Professor of the Social Sciences at Baylor University, summarized his findings in an article entitled "The Religious...
Jul. 27, 2011 - I explained in the last installment why it made perfect sense to look to Revelation to determine the nature of human dignity, and I also explained why Judaism and Christianity were the first two places one should look for Revelation. But since I have often also explained the grounds on which I...
Jul. 25, 2011 - Today I received the following email: Why are the articles in this website so vitriolic against those who dare to speak out about the obscenities that have occurred in the Irish Catholic church? Defending the indefensible happened in Nazi Germany, in the Pol Pot regime and in other incidents of...
Jul. 22, 2011 - If you follow Catholic fiction at all, you'll be wondering about the recent novel published by Ignatius Press, T. M. Doran's Toward the Gleam. The title is intriguing, even if you will never know why it was chosen. And though I personally found the book enjoyable, you may still be...
Jul. 18, 2011 - An old friend and mentor died yesterday, Warren H. Carroll, the founder of Christendom College, a four-year Catholic liberal arts college noted for its faithfulness to the Magisterium, located in Front Royal, Virginia. The College's obituary provides an excellent survey...
Jul. 15, 2011 - I'm sitting on a screened porch perhaps fifty feet from the shore of Willsboro Bay, off of Lake Champlain in New York State. My wife's parents have what New Yorkers call a "camp" here and, in the aftermath of her father's death, we've come north with her mother...
Jul. 13, 2011 - Parish closings are a contentious issue. But in the United States, especially in urban areas which once had thriving Catholic populations organized on ethnic lines, they are a problem which has arisen very frequently over the past generation. Still, it surprises me that Bishop Richard Lennon of...
Jul. 8, 2011 - My recent writings have caused some readers to raise two problems with respect to my arguments against homosexual unions. More than one person has written to question my emphasis on the procreation of children in marriage as the key to its special worth. And one seriously misguided correspondent...
Jul. 6, 2011 - The most common complaint from drive-by shooters about my recent essay Gay Marriage and the Next Gulag is this: Letting gays marry doesn't prevent me from living out my own vision of marriage, so why don't I just leave other people alone? Here are ten good reasons...
Jul. 5, 2011 - In a Mexican case, Fr. Hugo Valdemar was found guilty on July 1st of illegal political activity because he stated that Catholics should not vote for candidates who support same-sex marriage. Fr. Valdemar's defense is that he wasn't speaking against a particular party but was merely...
Jun. 30, 2011 - Not long ago I noticed some spam-like emails circulating from a certain Feeneyite source (to which I do not wish to give any publicity whatsoever), in which I was gratuitously denounced once again for my assertion that people can be saved without explicitly embracing Jesus Christ and His Church....
Jun. 28, 2011 - If there were a God and this God were to choose to reveal Himself and His plan for man, then it would be much easier to discern the nature of human dignity, to understand what makes the human person special, and what ends the human person must pursue to reach the sort of perfection his...
Jun. 27, 2011 - Criticism tends to run high on CatholicCulture.org whenever bishops speak out on environmental issues, though it is generally more muted when it comes to the statements of the Pope. It seems to me that there are two legitimate reasons for this concern. But as we'll see, these reasons do not get...
Jun. 24, 2011 - Without being remotely able to steal Phil Lawler's thunder as our prime interpreter of Catholic news (there is a reason, after all, his blog is called On the News), my "don't look now, but" comments on several news stories two weeks ago stimulated quite a bit of...
Jun. 23, 2011 - In discussing human dignity, I've had occasion to refer to "what we can't not know." The discussion has brought us to the doorstep of the supernatural, most of which we really cannot know unless God chooses to reveal it to us. But before we pass through that door, it makes...
Jun. 22, 2011 - I've said a good deal in this series about how the deck is stacked against us in considering human dignity not only by our own propensity to hide from what we really know, but by the very way in which our secularized culture structures knowledge. But this negative assessment would be useless...
Jun. 20, 2011 - A recent study shows that the percentage of Catholics who choose to marry in Church has declined dramatically over the past generation. Of course this is nothing that we did not already know. But having just returned from a very welcome week's vacation—a week during which I was not...
Jun. 9, 2011 - In the second installment in this series on human dignity I asserted that "anyone who advances a particular understanding of the nature of man, the nature of intellect, the nature of will, or the nature of purpose and meaning, must decide, before he advances this understanding, whether or not he...
Jun. 8, 2011 - We come to the news with our own personal and cultural predispositions which, on no few occasions, cause us to miss what the news really signifies. I mentioned in yesterday's Insights message that I thought three of Tuesday's stories called for further interpretive comment. Here, in a...
Jun. 6, 2011 - The new Prefect and Secretary of the Congregation for Institutes of Consecrated Life and Societies of Apostolic Life, Archbishop João Bráz de Aviz and Archbishop Joseph Tobin, are said to be taking a more conciliatory tone with religious communities experiencing problems. I'd...
Jun. 3, 2011 - I suggested previously that one of the great problems we face in understanding human dignity is that "by the materialistic, empirical or purely scientific account, both our self-understanding and our freedom are illusions." These terms require some explanation, and the explanation will...
Jun. 2, 2011 - I have mentioned that Peter Augustine Lawler's Modern and American Dignity triggered several profitable lines of thought as I read it, some of which I have already incorporated into my ownn developing series of explorations of human dignity. Lawler's study excels at introducing...
Jun. 1, 2011 - In the introductory essay in this series, I explained that many of our contemporaries tend to define human dignity in terms of autonomy and productivity. I said this is because they believe that what is most unique about the human person is the ability to reflect on, overcome and...
May. 25, 2011 - The language of "human dignity" has been very popular among ethical thinkers of the past couple of generations, though it is increasingly under attack now. Part of the reason is that dignity is necessarily a vague or nebulous concept, which can be developed in a wide variety of...
May. 24, 2011 - I am not at all sure the reaction of our users to the news of Fr. Michael Pfleger's reinstatement is justified. Their Sound Off remarks range from incredulity to the assertion that Fr. Pfleger has "won", to sharp criticism of Cardinal Francis George for reinstating a...
May. 24, 2011 - There was a time—and it has extended through most of my adult life—when deeply committed Catholics could cling only to those aspects of the Church which are divinely guaranteed. If Catholic publications strayed into dissidence, at least we could reassure ourselves that the Magisterium...
May. 20, 2011 - Every Catholic, including lay persons, is supposed to be obedient to his or her ecclesiastical superiors in the matters over which they have authority. For all Catholics, this requirement of obedience applies to the Magisterium of the Church, that is, to whatever the Church formally teaches on...
May. 19, 2011 - In The Idea of a University, Blessed John Henry Newman had occasion to discuss three attitudes toward knowledge, as it relates to God, which must be corrected if the idea of a Catholic university is to be rendered intelligible. The first is the attitude, perhaps even more prevalent today, that...
May. 17, 2011 - By now you're probably aware that the bishops of England and Wales have reinstituted Friday abstinence. The majority of CatholicCulture.org users probably applaud this development, as do I. This applause is prompted by a number of closely related considerations. The first is...
May. 16, 2011 - Inevitably the publication of Universae Ecclesiae has stimulated heartfelt exchanges on the liturgy, and once again I have seen a tendency (though not generally in the public posts on CatholicCulture.org) for each side to denigrate the other. The presumption, too often, is that those who oppose...
May. 13, 2011 - It is difficult for me to be sympathetic to the endless quarrels over the liturgy. I like to think this is because the only factor of real concern to me in liturgical celebration is whether or not we imitate Christ by our obedience. But I must also admit that I am not particularly liturgically...
May. 12, 2011 - I don't like to—and seldom do—use the On the Culture blog to discuss finances, but I do want to make sure that everyone understands how important it is for us to have a strong showing in May. The pertinent facts are simple: In the first quarter of this year, January...
May. 12, 2011 - Several books have come across my desk in the past year which I've decided not to review thoroughly, but from which others might benefit significantly, or which otherwise merit brief notice. Tastes in reading—and the uses to which we put it—vary widely. Sex & the Soul: This...
May. 10, 2011 - To round out my recent discussion of Protestantism and private judgment, I think it will be helpful to say something about the strong connection between Protestantism and the rise of relativism. There are several important historical factors which led over time to what Pope Benedict XVI...
May. 9, 2011 - I intended to give the poor Protestants a break, but now I read that the Lutherans are imploding or exploding, depending on your point of view. It seems that the two largest Lutheran "churches" in America have broken up, the Lutheran Church-Missouri Synod (LCMS) and the Evangelical...
May. 6, 2011 - OK, I admit it. I'm into this topic right now (see, in the past week, this and that). I had another exchange with a Protestant who believes that the meaning of Scripture is fairly plain, and—since Christ promised he would send the Holy Spirit to lead us into all truth (Jn...
May. 5, 2011 - In an article in the March 2011 issue of First Things, Timothy George argued that we can enrich our faith by reviving the way the Protestant reformers read the Bible (see "Reading the Bible with the Reformers"). George is the Dean of Beeson Divinity School at Stamford University....
May. 4, 2011 - Perhaps I've already mentioned that, when I grow up, I want to be like John Henry. It is impossible to read the great Cardinal Newman's writings even for a few minutes without seeing some important point expressed better than you've ever seen it expressed before. Newman is definitely a...
May. 3, 2011 - Following an unwelcome Apostolic Visitation of his diocese, Bishop William Morris of Toowoomba, Australia decided he would retire early. He was then promptly removed from office. In consequence, Morris complained that the Vatican had conducted an "inquisition". He's...
May. 2, 2011 - This is hard for us. Every day we come across people who make the wildest assertions about what is true and not true with respect to faith in God, Jesus Christ, Mary, the Saints, Christian morality, hell, heaven and so much more. Many people sound absolutely certain about these things, one way or...
Apr. 29, 2011 - From his complicity in the martyrdom of St. Stephen to his own martyrdom in Rome thirty years later, Paul of Tarsus was a figure to be reckoned with in the growth of the early Church. He was also the most prolific writer in the New Testament and without doubt the most impressive of inspired...
Apr. 28, 2011 - Several years ago Madeline Nugent sent me a book she had co-authored with Julian Stead, OSB, entitled Love-Ability. The book was published in 2007 by the New City Press, which is the North American publishing house of the highly-regarded Focolare Movement. The Movement's charism is rooted in...
Apr. 27, 2011 - I could not help but investigate our news story proclaiming that the USCCB had made a major new commitment to helping the unemployed. Will the American Church extend its charitable activities to provide as never before for those who are unable to find work? Actually, no. Instead, what...
Apr. 21, 2011 - It's the kind of story that brings a tear to the eye. Sister Michael Marie is off again on an international mission, this time to save stranded pets in Japan. The Missionaries of the Sacred Heart sister wants to be of service to all God's creatures. A photo with the news story in the...
Apr. 19, 2011 - When the Bishops issued a critique and cautionary statement on Sr. Elizabeth Johnson's book Quest for the Living God (see The poor misunderstood theologian), it was predictable that the Catholic Theological Society of America would issue a defense of Sr. Elizabeth. It was predictable because...
Apr. 18, 2011 - Archbishop Vincent Nichols of Westminster has criticized British Prime Minister David Cameron's "Big Society" program, which is designed to promote the development of local and volunteer initiatives. As Cameron has stated, "We know instinctively that the state is often too...
Apr. 15, 2011 - There is a certain paralysis that can afflict socio-economic discussions even among committed Catholics. For example, the other day I thought of adding my two cents to the discussion list for the Society of Catholic Social Scientists, where every member must sign a statement of fidelity to the...
Apr. 13, 2011 - Sometimes—usually, in fact—it pays to think about the implications of what is reported in the news. Often the implications are more important than the facts. That's the case, I believe, with at least three of yesterday's stories in our Catholic World News roundup. Exhibit...
Apr. 12, 2011 - We want to be holy and we pray and work toward that end. But if we are honest and self-aware, we also realize that we do some picking and choosing among the various paths and regimens of holiness, selecting those which are most congenial to our personalities, and avoiding what we find too taxing...
Apr. 11, 2011 - I was favorably impressed with Archbishop Charles Chaput's comments on homosexual civil unions last week. Listen closely to a key portion of his statement: The civil unions debate is finally about securing legitimacy for social arrangements and personal behaviors that most societies...
Apr. 6, 2011 - I have already noted that the great gift of Benedict's two volume study, Jesus of Nazareth, is his ability to teach us something about the combination of intelligent investigation and deep faith which can enable us to open Scripture to our thirsty souls (see Ratzinger's Gift:...
Apr. 5, 2011 - One could hardly fail to notice the doctrinaire rhetoric of St. Columban's College in Caboolture, Queensland, Australia. It seems the school (similar to an American high school) was forced to defend its values by withdrawing permission for a Protestant group to use its facilities for a talk on how...
Apr. 4, 2011 - The bishops of Arizona have joined their confreres in many other states by calling for the end of the death penalty. Neighboring New Mexico eliminated the death penalty last month, also with the support of the State's Catholic bishops. Many other states had already done the same. We have no...
Apr. 1, 2011 - It's a little thing, and it comes innocently out of daily life. I was adjudicating a student essay contest for a small and deeply-committed Catholic high school. The vast majority of the school's families are strong Catholics who, as you might expect, tend to be conservative...
Mar. 29, 2011 - Perhaps the most important thing about Pope Benedict XVI's second volume, Jesus of Nazareth: Holy Week, is that it raises the bar for Biblical exegesis. Scholars may be shocked by this statement, but I'll say it again. Benedict XVI is giving us a remarkable example of how reading,...
Mar. 28, 2011 - A reader recently asked me a question about women giving the homily at Mass, which had occurred twice recently in her parish. I was surprised, because, well, that sort of thing is so seventies. Wayward pastors, get a grip! There might have been some excuse for breaking rules and experimenting...
Mar. 25, 2011 - A new initiative of the Pontifical Council for Culture called "the Courtyard of the Gentiles" is designed to invite all men of good will to explore ultimate questions and come to know the one God. We've been covering this in Catholic World News (see, for example, Vatican plans...
Mar. 24, 2011 - Jesus of Nazareth Part II is out, and I'm working my way through it, not only to pass along the highlights but for spiritual reading. The Pope's first volume (see Benedict's New Book, The "Our Father" according to Benedict, and A Final Note on Benedict's Jesus...
Mar. 23, 2011 - Our Catholic World News story is headlined Practicing Catholics more likely than general public to back homosexual unions, and we report that: Only 31% of Catholics who attend Mass at least weekly oppose granting legal recognition to homosexual unions, according to a new report by the Public...
Mar. 18, 2011 - It is hard to prove the Trinity from the Old Testament, but there are obscure hints of it in various places which, in the light of Christ, become luminous themselves. For example, in Genesis 18, we are told that "the LORD appeared to" Abraham "by the oaks of Mamre,...
Mar. 17, 2011 - Wesley Smith's First Things column on the danger of hospital futile care policies sounds an alarm (Proposed Futile Care Hospital Policy Would Allow Committees to Overrule Patient Advance Directives). Smith is rightly concerned that a model Futile Care Protocol is to be promoted in the...
Mar. 16, 2011 - In late 2010, the Pew Research Center released a study of support for gay marriage in the United States. Based on interviews with 6,000 adults, 42% favor same-sex marriage while 48% are opposed. But a year earlier, only 37% were in favor and 54% were opposed. It's a trend which tracks...
Mar. 14, 2011 - One of our users, who is in the process of converting from a Protestant background, asked me to comment on some things she was taught about Scripture in her RCIA class. In particular, she was concerned about statements that some parts of Scripture she had taken literally in the past were not...
Mar. 14, 2011 - Kaitlin Carruth is recruiting participants for an international study on natural family planning and the Creighton Model. The study will evaluate the Creighton Model and compare it to other family planning methods. This research study is being done at the University of Utah School of Medicine. I...
Mar. 11, 2011 - I couldn't help but notice last Wednesday that Oklahoma has followed Nebraska and Kansas in attempting to pass a law which protects unborn children capable of feeling pain. In Nebraska, this has become law, but in Kansas and Oklahoma it has thus far gotten through only one of the two...
Mar. 10, 2011 - The primary responsibilities of a bishop are, of course, to teach, rule and sanctify in his diocese. Part of the teaching office, however, is to guide Catholics in their public responsibilities, to articulate the principles the laity are to keep in mind as they seek to promote the common good...
Mar. 9, 2011 - Did you ever stop to consider that no moral or political judgment can be made without reference to the nature, purposes and ends of the human person? There is a kind of theory, or perhaps more properly simply an "aura", surrounding modern liberal democracies which causes us to imagine that a sound...
Mar. 7, 2011 - The alarm clock sounds. A young man rises and makes a morning offering to his Lord and Savior. He will mark the rest of the day with remembrances of God: Mass in the morning, the Angelus at noon, grace before each meal, a brief prayer whenever it is time for a new appointment, or whenever he goes...
Mar. 4, 2011 - Shabhaz Bhatti is dead. He was murdered in the name of the Tehrik-e-Taliban coalition by an Islamic militant "for speaking out against the blasphemy law". Bhatti was Pakistan's federal minister for religious minorities. He was a Catholic. Just a few months ago, when a fatwa was...
Mar. 3, 2011 - In his Angelus address for February 27th, Pope Benedict noted how important it is to trust in God's providence, and how wrong are those who think that such trust is somehow "unrealistic". The Holy Father did not elaborate much on the point, but it seems to me to be tremendously...
Mar. 3, 2011 - Please note that I have reviewed a spiritually illuminating new book by John Janaro, professor emeritus of Theology at Christendom College, entitled Never Give Up. This is a highly personal yet universally appealing account of the author's own struggle to see God's mercy through a combination of...
Mar. 3, 2011 - When I was a professor at Christendom College in the early 1980's, I had an outstanding student named John Janaro, who also played bass in our little swing band. About the time John graduated, I left Christendom to start Trinity Communications, which began life as a book publisher. One of our...
Mar. 1, 2011 - For a long time, many practicing Catholics and others who hold fairly traditional values have been afraid to assert themselves in the public square, even as the social order has disintegrated around them. This is because each new assault on the natural law has been undertaken in the name...
Feb. 25, 2011 - Yesterday the Virginia House of Delegates approved a bill that would hold abortion clinics to the same medical standards as hospitals, and so result in the closing of the majority of clinics operating in the State. Some estimate that 17 of 21 clinics would have to close. The bill was passed as an...
Feb. 24, 2011 - In classical apologetics, arguments proceed step by step toward something which at least approaches a proof. The arguments are important, but they cannot logically force someone to believe. If that were possible, then Faith would not be Faith. Rather, what classical apologetics is best at is...
Feb. 23, 2011 - Stories continue to circulate about the thirty-three Chilean miners who were trapped underground for sixty-nine days last year, and then dramatically rescued. Initially feted as heroes, some of the miners soon began telling lurid tales to eager "reporters" who sometimes offered fame...
Feb. 22, 2011 - The forthcoming replacement of Lesley Anne Knight as head of Caritas raises questions about the identity of Catholic social services. It has become commonplace for official and semi-official Catholic social agencies at a variety of levels to accept secular moral standards of service, either out of...
Feb. 21, 2011 - The terrible brutality of the Lord's Resistance Army has been crying out to Heaven since its founding in 1987. The LRA's recent murder of a 37-year-old nun in Sudan is just one of innumerable atrocities committed by this organization, mostly in Uganda but sometimes elsewhere. The group...
Feb. 18, 2011 - The lack of clear and deep thinking in public discourse, particularly in the media, astonishes me. Phil Lawler often pulls things out of the New York Times almost at random, which show either total ignorance or an incapacity for logic. I try to keep up on what my betters are saying by...
Feb. 17, 2011 - What are we supposed to gain from the new translation of the Roman Missal, to be implemented next Advent? Auxiliary Bishop James Conley, who is in charge of overseeing the new Missal's implementation in Denver, sees the new translation as an important opportunity for spiritual deepening and...
Feb. 16, 2011 - I have a cold, my dear friends, a bad cold, and from this unfortunate fact you will learn beyond doubt that I am an authentic witness to the truth, an honest retailer of How Things Are. This is the case because I have the kind of ferocious cold which every man must loudly and frequently declare to...
Feb. 14, 2011 - On October 11, 2009, Fr. Damien of Molokai, the Leper Priest, was canonized by Pope Benedict XVI in St. Peter's Basilica. He was a rough and ready man with a will of iron and a heart of gold. At the age Christ died, Damien began an unbroken ministry to the lepers on the Hawaiian island of...
Feb. 11, 2011 - Over the past generation or so, there has been a serious flaw in the implementation of Catholic social thought in the United States. Most bishops and other Catholic leaders have promoted big government solutions to social problems with little thought to the negative consequences of...
Feb. 10, 2011 - A searching article by former Legion of Christ priest Fr. Richard Gill, Can the Legion of Christ Be Repaired?, raises all the right questions, questions which merit serious consideration as the Church seeks to salvage the Legion. I'd like to present Fr. Gill's concerns in a somewhat larger...
Feb. 8, 2011 - I realized today something I should have realized a long time ago, something that makes it easy to explode the myth that the decline in Catholic faith and life since the 1960's is directly attributable to the Second Vatican Council. That myth can be debunked in many ways, but perhaps...
Feb. 7, 2011 - Indonesia's leading pop singer, Nazril Irham, was sentenced to three and a half years in jail last week after videos circulated on the Internet showing himself and two "TV-star girlfriends" in bed. This violated Indonesia's anti-pornography law of 2008. "As a public figure," the judge said, "the...
Feb. 3, 2011 - In addition to the Second Vatican Council, the Vatican was dominated in the 1960's by concern about contraception, which was sweeping the Western world with the advent of the Pill. Pope Paul VI did not want to deal with such a sensitive and complex topic at the Council itself, so he...
Feb. 3, 2011 - In response to last week's In Depth Analysis (Ecumenism: The Conversion Question), one of our readers suggested, with reference to the Week of Prayer for Christian Unity, that praying with non-Catholics causes scandal. As he put it: Yes Catholics should pray for Christian unity. However, what...
Feb. 1, 2011 - Where conflicts arise, it is again the bishop who provides the authoritative resolution based on his teaching office. Once such a resolution of a doubt has been given, it is no longer a question of competing moral theories or the offering of various ethical interpretations or opinions of the...
Jan. 31, 2011 - I found myself meditating briefly on the Angelus recently, and what came most forcefully to mind is how this prayer portrays the immense fruitfulness of cooperating with the will of God. It is traditional to recite the Angelus three times a day, at six in the morning, noon, and six in the evening....
Jan. 27, 2011 - At Vespers on January 25th, Pope Benedict stressed the obligation each Christian has to work for Christian unity. That is clearly true, of course; after all, Our Lord prayed that His disciples might all be one. But the difficulty of the task and the desire to avoid offending people often leads to...
Jan. 26, 2011 - One tries to put one's best foot forward. One crafts things as carefully as possible. One seeks to make the most effective case. And then one sends out a fund-raising message which, once the reader gets through about two-thirds of it, starts over again from the beginning. Sigh. For me,...
Jan. 24, 2011 - The recent European Court ruling that it is a fundamental human right to freely commit suicide raises all kinds of questions. In another context, the very image of a tiny body of men and women getting together to make up fundamental human rights would be highly amusing. But of course, this is just...
Jan. 21, 2011 - This year each Catholic college and university president will meet with his local bishop to review institutional progress in implementing The Application of Ex Corde Ecclesiae in the United States, which the American bishops put into effect in 2001. This application grew out of Pope John Paul...
Jan. 20, 2011 - Call me a curmudgeon, but now that Facebook founder Mark Zuckerberg is Time magazine's Person of the Year for 2010, perhaps we should reflect on the questions raised by Facebook—that is, if it raises any. Time makes a big point of telling us that, with 550 million users, Facebook has...
Jan. 18, 2011 - According to statistics developed by the National Marriage Project, and highlighted very creatively using infographics on the Fast Company design web site, there are six major factors which reduce a couple's chance of divorce: Improve your earning power: Earn more than $50,000 per...
Jan. 17, 2011 - Like most Catholics I have my own thoughts about the upcoming beatification of John Paul II. Perhaps because I was trained as a professional historian, I tend to assess things in terms of trends. To me, therefore, one of the most important points about the pontificate of John Paul II is that the...
Jan. 13, 2011 - Did you know that there is a strain of Judaism which believes it has found the Messiah in a Rabbi named Menachem Mendel Schneerson? This movement is known as Chabad, the name of the Hasidic community Rabbi Schneerson led from 1950 until 1994. Schneerson, who was a distant relative of the leaders...
Jan. 12, 2011 - The hostility of the Arab Islamic world to Muslims who convert to Christianity is so great that it creates severe tactical problems for missionaries. Even when the governments in power do not take action against a convert, individual citizens may do so as an implementation of the idea that all...
Jan. 11, 2011 - The only daily paper we get in our household is the local paper which covers our town and county in Northern Virginia, or about 375,000 souls. Despite this modest population, nearly every day there is a new local disaster on the front page, very often a crime—burglary, armed robbery,...
Jan. 7, 2011 - You'll find my review of Anthony Esolen's new book, Ten Ways to Destroy the Imagination of Your Child, here: Our Lost World: Anthony Esolen on Killing the...
Jan. 7, 2011 - Anthony Esolen is rapidly becoming one of my favorite contemporary writers. I first encountered Esolen when I read his brilliant 2007 study Ironies of Faith, a marvelously engaging and profound introduction to great literature. Now Esolen is back with what we might consider a more pragmatic title:...
Jan. 5, 2011 - It will be interesting to see what turn the sex abuse scandal will take now that stories are emerging which provide a more comprehensive view of the interpretive possibilities, not of abuse itself but of its aftermath. For example, there may be an alternative to Diocesan bankruptcy in the...
Jan. 5, 2011 - I actually succeeded in listening to the readings at Mass today, or at least almost. No sooner had I made the resolution to really concentrate on the Liturgy of the Word than I found myself awakened from various preoccupations by the need to join in the responsorial psalm. The first reading was...
Jan. 3, 2011 - A personal reaction, if I may, to the highly-touted adoption of anti-money laundering laws and procedures by the Vatican (see Pope sets out new rules for Vatican banking transactions): First, while the Vatican had already been moving step by step to be in compliance with the financial safeguards...
Dec. 28, 2010 - We ought to draw considerable hope from the example of the Holy Innocents as we celebrate their feast today. These were the children two years old and under whom Herod ordered killed in and around Bethlehem when he learned from the magi that a new king had been born. Although ancient liturgical...
Dec. 23, 2010 - Having examined The ACLU Question, I wish to take up a second argument against Bishop Olmsted's stand on Catholic health care, an argument we are already hearing from ostensibly Catholic groups such as the Catholic Health Association. These groups hold that an overly strict interpretation of...
Dec. 23, 2010 - I have two points to make as a follow-up to Phil Lawler's excellent commentary on Bishop Thomas Olmsted's recent courageous defense of Catholic health care (see a Christmas gift from Bishop Olmsted: bold episcopal leadership). It seems to me that there will inevitably continue to be...
Dec. 22, 2010 - I stumbled over a particularly disturbing passage in St. John's Gospel the other night (no, I do not go looking for these things). Christ was debating with his Jewish critics and faulting them for their lack of Faith. And then He told them exactly why they lacked faith. Here is what He...
Dec. 21, 2010 - In one of his major statements of the year, the Christmas address to the Roman Curia, Pope Benedict XVI was (as our Catholic World News Service put it) unsparing in his analysis of the sex abuse scandal. By this we mean that he put full blame on all the bishops and priests who played any role in...
Dec. 20, 2010 - In my review of C. E. Hill's Who Chose the Gospels (Apostolic Authority and the Selection of the Gospels), I suggested that the author missed an opportunity to consider how apostolic authority would have been exercised if there had been a serious dispute about which gospels were authentic. Hill...
Dec. 17, 2010 - Please note that my extended review of C. E. Hill's excellent 2010 study from Oxford University Press, entitled Who Chose the Gospels, is available in our In Depth Analysis section: Apostolic Authority and the Selection of the...
Dec. 17, 2010 - In his fine book Who Chose the Gospels? Probing the Great Gospel Conspiracy, the Protestant New Testament professor C. E. Hill debunks the widespread contemporary myth that the four gospels we know today were imposed by one or more dominant figures in the fourth century, presumably in order to...
Dec. 16, 2010 - Apparently Cato the Elder was so sick and tired of the baneful influence of the Carthaginians that he ended all of his speeches with the statement "Carthage must be destroyed"—using variations on the famous phrase Carthago delenda est. At a somewhat more modest level, I confess...
Dec. 14, 2010 - We know more about the authors of the four gospels and when they wrote from tradition than from any other source, but on the whole the best efforts of Scripture scholars over the past two hundred years have done very little to challenge, and much to support, the reliability of the...
Dec. 13, 2010 - In the December issue of First Things ("Bearing Better Witness"), Ron Sider argues that Evangelicals as a group have missed a huge opportunity by failing, in general, to reach out in love to homosexuals, to minister to AIDS victims and to encourage gay men and women to come to worship...
Dec. 13, 2010 - On December 4th, Thomas More College of the Liberal Arts sponsored a symposium on "St. Thomas More and Statesmanship: The Proper Role of Catholic Politicians". The symposium featured addresses by former Senator Rick Santorum; Ray Flynn, U.S. Ambassador to the Holy See; and judicial...
Dec. 8, 2010 - I began my series on recent Catholic novels with a question: Must the Catholic novel present the Christian message explicitly and more or less entirely so that the reader, through the characters in the book, is forced to acknowledge it and either accept it or reject it? In other words, is it the...
Dec. 7, 2010 - Joseph Pearce describes it as a "superbly gripping novel". This is blatant hyperbole from a fellow Ignatius Press author, but the rest of his cover blurb is more accurate: "Lewis and Tolkien come alive." So too says Thomas Howard: "All Inklings lovers will be highly...
Dec. 7, 2010 - As reported yesterday, terrorist organizations associated with the Taliban have issued a fatwa against Shabhaz Bhatti, the Pakistani Minister for Religious Minorities. This fatwa, or proclamation by an Islamic religious leader, provides for the assassination of Bhatti for aiding and abetting...
Dec. 6, 2010 - Jerome Corsi's novel The Shroud Codex is a sustained examination of the evidence for the authenticity of the Shroud of Turin. Unfortunately, this evidence is presented in a work of fiction, so the reader has no way of knowing if the evidence is real or fanciful. This is a dubious way to...
Dec. 3, 2010 - The title and subject matter for Theophilos, a novel by Michael D. O'Brien published in 2010, are taken from the beginning of St. Luke's Gospel, where the evangelist writes: "It seemed good to me also, having followed all things closely for some time past, to write an...
Dec. 1, 2010 - The first of my four remaining recent "Catholic Novels" is Necessary Heartbreak by Michael J. Sullivan, a first novel by a sports journalist. It was published by Gallery Books, an imprint of the secular publisher Simon and Schuster. Subtitled "a novel of faith and...
Dec. 1, 2010 - There has been a spate of "Catholic novels" published recently, and I've taken review copies of five of them so that I can consider not only the value of these particular works but also the nature of the "Catholic novel" itself. I'll raise an initial...
Nov. 30, 2010 - Yesterday's In Depth Analysis (In Peril of Being Wrong) explored reader complaints about my exposition of the Church's position on contraception. Another type of problem, which surfaced around the same time, is represented by our connection with Amazon, which some readers have argued...
Nov. 29, 2010 - The one thing I dread most as a writer on Catholic issues is the possibility of taking an incorrect position, and so leading others astray. I have no doubt that I have expressed one thing or another incorrectly in the past, introducing a weak or fallacious argument, getting my facts wrong, or...
Nov. 24, 2010 - It's too cold out, I can tell you. There is no call for the weather to start feeling Winterish over the Thanksgiving holiday. I don't know how we're going to fit 21 people for Thanksgiving dinner around a table that seats 14. Do you know how hard it is to get anything...
Nov. 22, 2010 - We've been paying close attention to the reports of Pope Benedict's comments regarding the use of condoms in certain special circumstances (see What the Pope really said about condom use). Among sound Catholic commentators, Janet Smith and Jimmy Akin were the first to weigh in, and...
Nov. 19, 2010 - The late Fr. Richard John Neuhaus, founding editor of First Things, famously said that the solution to priestly sex abuse was threefold: "Fidelity, fidelity, and fidelity." His point (among other examples of fidelity) was that if priests were faithful to their calling, they...
Nov. 18, 2010 - Archbishop Rowan Williams recently commented on the basic truths of Christianity. In a recent interview on Vatican Radio concerning the new Anglican Ordinariate, the head of the Anglican Communion had this to say about the differences that divide Christians: Christians are drawn closer together...
Nov. 16, 2010 - I was reluctant to go beyond expressing a simple hope that Bishop Gerald Kicanas would be passed over for President of the USCCB. After all, there has been nothing but confusion surrounding the Catholic Campaign for Human Development (CCHD) in Chicago since I boldly predicted that Fr. Larry...
Nov. 15, 2010 - When reading the full story of the murder of Mary Stachowicz, I was struck forcefully by the reaction of gay advocacy groups to the violence. Not only did many individuals express their feeling that Mary Stachowicz was a "bitch" who deserved to die for attempting to provide Christian...
Nov. 11, 2010 - There has been a great deal of anti-Catholicism in various places and various periods of history, but I find particularly interesting the shifts in anti-Catholic prejudice over the past 100 years in America. In that period, we've gone from literally murderous hatred of Catholics in some...
Nov. 10, 2010 - The USCCB has named Fr. Daniel Mindling as consulting theologian to the Catholic Campaign for Human Development. This is another straw in the wind of renewed fidelity to the Catholic mission in the United States. Of course, it is a little odd that the CCHD needs a consulting theologian in the...
Nov. 8, 2010 - Stop and think about the most important news over the past few days. Is it that five Anglican bishops are set to enter the Church? No. Or how about a Syrian Orthodox bishop urging Christians to leave Iraq? Again, no. Or perhaps it is that the upcoming consistory of Cardinals will address sex...
Nov. 5, 2010 - A young couple looks at marriage through the eyes of romance. The freshly-minted bride and groom foresee a great adventure which will be lived in a whirlwind of joy. But looking back now on thirty-eight years of marriage (and by the grace of God still counting), I can honestly say to newlyweds...
Nov. 3, 2010 - Catholic apologists are indebted to Glenn B. Siniscalchi, a Ph.D. candidate in systematic theology at Duquesne University, for reminding us all of the importance of the early celebration of the Eucharist as a proof that Jesus Christ rose from the dead. In general, arguments about the...
Nov. 2, 2010 - I found the little symposium of Christian college presidents in First Things fascinating (November 2010). The new presidents of King's College, Baylor University, and Catholic University of America were invited to submit very brief statements of the defining purposes or missions of their...
Oct. 27, 2010 - Recently I had an interesting exchange with a reader who was concerned that I was too hard on the many Catholics who have simply been too spiritually lazy to take seriously the Second Vatican Council's call to renewal in their personal lives (see Afterword: The Mythology and the Reality of...
Oct. 26, 2010 - At a press conference explaining the final message of the Synod for the Middle East, Archbishop Cyrille Salim Bustros said, among many other things, that the Holy Scriptures cannot be used to justify the return of Jews to Israel and the displacement of the Palestinians, to justify the occupation...
Oct. 25, 2010 - With some people already voting through advance mechanisms, and with election day in the United States coming up in just a week, it is a good time to remind ourselves of a few basic Catholic political principles. These principles can be applied to nearly any political setting and situation, though...
Oct. 21, 2010 - It's economics, but perhaps we should talk about it anyway. In a recent column in the New York Post (First the stimulus, now the hangover), Nicole Gelinas argues that the State has contributed to and extended our current recession, first by continuing to expand bureaucracies long after tax...
Oct. 20, 2010 - I began our survey of the documents of Vatican II (starting with A Funny Thing about Vatican II) because it seemed to me that the Church was just now becoming capable of responding to them as the Council Fathers would have wished. The period between the closing of the Council in 1965 and...
Oct. 18, 2010 - Part 2 of the Pastoral Constitution on the Church in the Modern World is devoted to "some problems of special urgency." Covered in five chapters, these problems are marriage and the family; the development of culture; economic and social life; politics; and peace. Chapter 1 is...
Oct. 18, 2010 - The remaining three chapters of the first part of the Pastoral Constitution on the Church in the Modern World continue sketching the contemporary human situation and the role of the Church. Having examined "The Dignity of the Human Person" in the first chapter, the Council focuses on...
Oct. 15, 2010 - The final document of the Second Vatican Council addresses the relationship of the Church to the modern world, and what the Church has to offer men as they struggle to develop and solve problems old and new. The Pastoral Constitution on the Church in the Modern World (Gaudium et...
Oct. 13, 2010 - The current issue of Life Issues Connector, published by Dr. John Willke's Life Issues Institute, is devoted to the Girl Scouts. That organization has long since been co-opted by the larger secular culture, and is now a leading supporter of secularism, sexual self-expression, contraception,...
Oct. 12, 2010 - The perfect example of the situation I describe in my latest In Depth Analysis (Slavery of the Mind: The Cultural Case against the Church) may be found in our own culture's response to clerical sex abuse. Here we have both sides of a faulty argument applied not to different historical...
Oct. 11, 2010 - There are several ways that the example of slavery can be used to indicate how different societies can be culturally blind. But slavery cannot be used as an example of changing Church doctrine. In other words, you can effectively argue that a society which perceives abortion as permissible is very...
Oct. 8, 2010 - In reading my commentary on the scandal at St. John's Abbey in Collegeville, MN (Wolves among the Sheep: The Collegeville Affair), some may conclude that I stretch things a little when I suggest that it is likely that the students have been misled concerning the issues at stake (gay...
Oct. 8, 2010 - Archbishop John Nienstedt of Minneapollis-St. Paul refused communion at a college Mass to students wearing rainbow sashes to protest Catholic teaching on the immorality of homosexual relationships. The incident took place at an evening Mass on September 26th at St. John's Abbey in...
Oct. 6, 2010 - While the first two chapters of the Decree on the Ministry and Life of Priests (Presbyterorum Ordinis) dealt primarily with the ministry of priests (see previous entry), the third and final chapter covers "The Life of Priests" in three sections. The first section, "The...
Oct. 6, 2010 - Oddly enough, since the Dogmatic Constitution on the Church focused on bishops and the Decree on the Apostolate of the Laity tended to overshadow everything else at the time, the Second Vatican Council has often been said to have ignored priests. But priests are the only group to which two...
Oct. 5, 2010 - "I look forward to the day when you have the courage to open up discussions on your website." We get this sort of comment from time to time, almost always from those who do not accept the teachings of the Catholic Church. This particular quote was the closing of a long and irate...
Oct. 4, 2010 - On the cover of The New York Times Book Review for October 3rd, we find Annie Murphy Paul's new book on fetal development. The title is: Origins. How the Nine Months Before Birth Shape the Rest of Our Lives. The Times editors had better be more careful in the future, lest they review more...
Oct. 1, 2010 - The so called "new atheists" often try to denigrate what we call Creation by asserting that the more science learns about nature, the more we realize that everything we prize came from a few simple elements that are hardly worth our attention at all. So we shouldn't marvel at the...
Sep. 30, 2010 - Because of the excesses associated with environmentalism in an increasingly pagan West, many Catholics shy away from formal involvement with the "environmental movement". At the same time, Catholics are (or ought to be) by the very nature of their Faith deeply committed to responsible stewardship...
Sep. 29, 2010 - Richard Swinburne is a remarkable scholar, but in this particular case I'm not quite sure what to do with him. He's written a number of books, commended by many deeply committed Christians (including Catholics), which seek to set forth a sort of philosophical theology, a step-by-step...
Sep. 28, 2010 - The Ukrainian Orthodox Archdiocese of Odessa protests the plans of Eastern-rite Ukrainian Catholics to build a cathedral: "There is no visible presence of Greek Catholics in Odessa. It's quite evident that there's no ground for building a Greek Catholic church in...
Sep. 27, 2010 - The USA Science and Engineering Festival, the first of its kind, will be held on the Mall and in surrounding venues in Washington, DC from October 10th to October 24th. Judging from the web site, the festival is intended to be enjoyed both by those seriously interested in learning more about...
Sep. 24, 2010 - When I was growing up in the 1950s and early 1960s, my world was a Christian world, at least nominally. My earliest efforts at apologetics were all designed to explain the "oddities" of the Catholic Faith to Protestants, and to show why their version of certain Christian ideas was wrong while the...
Sep. 23, 2010 - Following its exploration of principles in the first chapter (see the previous entry), the remainder of the Decree on the Mission Activity of the Church (Ad Gentes) covers missionary work itself, both in its character and stages and in the means necessary to ensure its progress. The...
Sep. 22, 2010 - "The pilgrim Church is missionary by her very nature, since it is from the mission of the Son and the mission of the Holy Spirit that she draws her origin, in accordance with the decree of God the Father" (2). So begins the first chapter of the Second Vatican Council's fourteenth...
Sep. 21, 2010 - Although I had many positive responses to my recent In Depth Analysis on the spiritual mission of those with homosexual inclinations (Homosexuality: A Special Call to the Love of God and Man), there were a few very puzzling reactions as well, of two types. The first puzzling group read me as...
Sep. 20, 2010 - A few days ago, someone sent me a message using our Contact Form announcing the Institute of Ultimate Truth, which is apparently a non-profit organization formed by students in Chapel Hill, North Carolina. Asserting that the root cause of all problems in the world is division, the purpose of IUT...
Sep. 17, 2010 - I flirted with Absurdophobia as a rallying cry, but clearly the "dictatorship of relativism" is a far more serious contender. Pope Benedict has used this phrase repeatedly, most recently in Scotland, in order to focus attention on what Catholics must resist. "The evangelization...
Sep. 16, 2010 - Times are tough. I hear regularly from users who have lost their jobs or had their incomes dramatically reduced. They explain this when apologizing for not being able to support our work. They feel bad receiving appeals to which they cannot respond. But at least it gives me an opportunity to...
Sep. 14, 2010 - September 15th marks the start of our 2010 Christmas Campaign. Obviously, it's named for the end-point of the campaign, which will be the Christmas season. But the Christmas theme of gift-giving is certainly appropriate, and in fact many people purchase most of their Christmas gifts in...
Sep. 13, 2010 - One of Vatican II's more controversial teachings is found in the thirteenth document, the Declaration on Religious Freedom (Dignitatis Humanae), issued on December 7, 1965. Some Traditionalist groups hold that this document contradicts earlier Magisterial teachings on the responsibility of...
Sep. 13, 2010 - Argentina has a bit of a problem. The transvestites there are apparently looking for a little more public understanding. It seems it is an increasingly common occurrence for men dressed as women to enter public ladies' rooms. So a new law has been proposed that would require commercial...
Sep. 13, 2010 - One hestitates to enjoy a bit of black humor at the expense of an organization as good as the National Right to Life Committee. But a headline in the August/September 2010 issue of their National Right to Life News left us feeling sorry for the undoubtedly embarrassed editor who wrote...
Sep. 10, 2010 - This just in from the "Where do we get these people?" department: The Reverend Terry Jones has announced that he won't burn the Qu'ran after all. Jones had provoked an international uproar with his plan to burn a copy of the Qu'ran on the anniversary of 9/11. In the midst of...
Sep. 9, 2010 - In India, a professor at a Catholic college who offended Islamic extremists was attacked and had his hand cut off. He was then fired by the college for having given offense, though his reinstatement has been ordered by the university of which the college is a part. Elsewhere in India, a...
Sep. 9, 2010 - I have reviewed Fr. John I. Fleming's outstanding book, Convinced by the Truth: Embracing the Fullness of Catholic Faith, in which the author describes his own conversion as an Anglican priest to Catholicism, and outlines the larger effort of the Traditional Anglican Communion to reunite with...
Sep. 9, 2010 - When Father John Fleming converted to Catholicism in 1987, he couldn't foresee that he would play an instrumental role in the request of the Traditional Anglican Communion for reunion with Rome in 2007, which in turn had a major impact on Benedict XVI's Apostolic Constitution Anglicanorum Coetibus...
Sep. 7, 2010 - I mentioned in my last Insights message that Benedict XVI had offered some very interesting insights into the meaning of "heaven" in his homily on the Solemnity of the Assumption. On the vain hunch that there are some who occasionally take the risk of reading this blog but not the Holy...
Sep. 3, 2010 - Most of us are forced by cultural circumstances to say far more about homosexuality than we would like. Because of the persistent moral challenge presented by gay advocacy, most of what we have to say is negative. This troubles me because it is just another burden for those with homosexual...
Sep. 1, 2010 - Contemporary biological research continues to raise questions about what it means to be human. New bio-medical technologies now permit the manufacture of some replacement organs, not by building them from parts foreign to the body, but by using a person's own cells to generate the organs in...
Aug. 31, 2010 - The first part of my summary of the Decree on the Apostolate of the Laity (Apostolicam Actuositatem) covered the special mission of the laity, as discussed in the document's first three chapters. The document continues in its final chapters to consider the various forms, relations,...
Aug. 30, 2010 - What role do the laity play in the Church's apostolic activity? Are they simply to follow the detailed instructions of those set over them in the Church hierarchy? Do they have an apostolic mission in their own right? These are the questions answered by the Second Vatican Council's...
Aug. 27, 2010 - So this guy walks into a bar. He's inside for a few minutes, and then he sees two bartenders doing a trick involving fire-breathing. The guy's a fire investigator, so he arrests the two for violating the state's Fire Code. Under the Code, it is a felony to manufacture an explosive...
Aug. 24, 2010 - Since we're losing the arguments on same-sex marriage, perhaps we can at least tweak our strategy as we go along. When The Week summarized representative mainstream commentary on Judge Vaughn Walker's ruling striking down Proposition 8 in California (issue of August 20, 2010, p.6), the...
Aug. 23, 2010 - What are we up against in fighting the public facilitation of sexual perversion? We're up against nothing less than a global culture which regards a person's desired form of sexual expression as a basic human right. I don't mean that everyone in every country views things this...
Aug. 20, 2010 - In the last issue of First Things, J. H. H. Weiler portrays "The Trial of Jesus" (June/July 2010) not only as the trial of Jesus himself but as a Divine test of Jewish fidelity. Would the Jews remain faithful to the Law even in the face of temptation by a prophet who tried to draw them away from...
Aug. 18, 2010 - The Archbishop of Cordoba has refused permission for Muslims to practice formal Islamic prayer in his cathedral, which is dedicated to Saint Mary of the Assumption. According to Mansur Escudero, who is leading the campaign for Islamic worship in the cathedral, the purpose of the campaign is not to...
Aug. 17, 2010 - One is reminded of St. Teresa of Avila. Having moved to new digs and given up my access to a fully-furnished office, I needed a passable all-in-one device for my new home office. You know what I mean: Print, copy, scan, and fax, including support for legal sized paper and duplexing, in both color...
Aug. 16, 2010 - As of July 23rd nineteen countries in the European Council had backed Italy in its desire to keep crucifixes in the nation's classrooms. In Lautsi v. Italy, commonly known as the Crucifix Case, the European Court of Human Rights had ruled that Italy must remove all crucifixes from...
Aug. 13, 2010 - In recent weeks, several severe critics, opponents and denigrators of the Ordinary Form of the Roman Rite have claimed that they are simply following the lead of Pope Benedict XVI when he was a cardinal, and they have cited one or more writings of Joseph Ratzinger in which he...
Aug. 12, 2010 - If non-Catholics can be saved, why does it matter if we become Catholic or remain Catholic, or try to convert others to Catholicism? After following our discussion here on the possibility of salvation for non-Catholics, one of our readers suggested that it would be very useful to address that...
Aug. 11, 2010 - Continuing my survey of Sound Off! comments on Salvation for Non-Catholics: Not a New Idea, I see that Laudeturjc1162 notes a similarity in this discussion with the problems surrounding the salvation of unbaptized infants and the theory of limbo. This is worth pursuing. In this context, limbo is...
Aug. 10, 2010 - The Sound Off! comments on Salvation for Non-Catholics: Not a New Idea have been on point and very helpful. I want to call particular attention here to what they add to the discussion. Steve214 and jimgrum697380 both make the point that the real problem concerning the possibility for salvation of...
Aug. 5, 2010 - The Dogmatic Constitution on Divine Revelation (Dei Verbum) cites St. Paul's letter to the Romans when it asserts the possibility for salvation for non-Catholics and even for non-Christians. The assertion is made in the process of explaining the stages of Revelation. I've argued many...
Aug. 4, 2010 - It's really about whether the end justifies the means. In response to Population Consequentialism, one of our users asked if I could provide a brief outline of what was wrong with consequentialism as a moral theory. He noted that, on the practical level, the notion that "you reap what...
Aug. 3, 2010 - What is the purpose and nature of Divine Revelation? That is the question which the Second Vatican Council set out to answer in its eleventh document on November 18, 1965, the Dogmatic Constitution on Divine Revelation (Dei Verbum). As the Council's second dogmatic constitution, Dei Verbum...
Aug. 2, 2010 - The problem with contemporary population trends in the developed world (see Population Consequentialism) is that they present a classic prisoner's dilemma. Such a dilemma occurs whenever a group of disadvantaged persons (such as prisoners) could benefit if they all acted in a certain way,...
Aug. 2, 2010 - Consequentialism—or the idea that the morality of an act is determined solely by its consequences—is not a viable moral theory, but sometimes it can come in handy. This is particularly true when one can draw a clear connection between certain practical problems and bad moral...
Jul. 23, 2010 - The Catholic Church should be a rallying point for all who oppose the culture of death. The press is on our side in this. All it takes to get incredibly widespread publicity is for bishops and priests to speak out forcefully against the prevailing culture and, for even better coverage, to...
Jul. 22, 2010 - I'm moving on Monday, out of the countryside, and into town. It's time, and the transition marks not only a personal step but another step in the history of Trinity Communications and CatholicCulture.org. Twenty-five years ago, in the year when our non-profit Trinity Communications...
Jul. 22, 2010 - I was somewhat surprised by the bitterness of most of the Sound Off! comments on the U.S. bishops' recent request to extend unemployment benefits. It's clear that many Catholics are out of patience with the continuous lobbying of the American bishops for their preferred socio-economic objectives....
Jul. 20, 2010 - By far the shortest document issued by the Second Vatican Council was the Declaration on the Relation of the Church to Non-Christian Religions (Nostra Aetate). The text runs to only about 1,600 words in English, or less than twice the length of this summary. Clearly, then, the Council Fathers did...
Jul. 19, 2010 - The June issue of the Adoremus Bulletin carried an instructive interview with Cardinal Antonio Cañizares Llovera, Prefect of the Congregation for Divine Worship and the Discipline of the Sacraments. Cardinal Cañizares commented on several aspects of the liturgy and the new...
Jul. 16, 2010 - Those who have ever taken a political science course which was not merely an exercise in advocacy may remember considering the strengths and weaknesses of various forms of government. Monarchy had its corruption in tyranny, oligarchy in plutocracy, and democracy in mob rule. For many centuries,...
Jul. 15, 2010 - The National Institute for Newman Studies will host the 2010 conference of the Newman Association of America in Pittsburgh, Pennsylvania August 5 - 7, 2010. The theme of the conference is "A Reflection on the Life, Work and Spirituality of John Henry Newman in Celebration of His...
Jul. 15, 2010 - A great deal of what is morally wrong with modern culture, as well as the lion's share of the personal unhappiness it engenders, is caused by a philosophical error which rejects the body as part of the human person. Beginning with Descartes, developed by Kant, and taken up by such theologians as...
Jul. 14, 2010 - The Second Vatican Council's ninth document was the Declaration on Christian Education (Gravissimum Educationis), issued on October 25, 1965. It is one of the shorter documents of the Council, but even though it attempts to comment briefly on each aspect of education of interest to the...
Jul. 13, 2010 - The rejection of the Defense of Marriage Act (DOMA) in U.S. District Court on July 8th signals the same flight from reality that led to the firing of two pro-marriage university professors earlier this Summer (see Is Academic Freedom Merely Academic?). Bishop Joseph Kurtz of Louisville, chairman...
Jul. 12, 2010 - Earlier this Summer, Kenneth Howell was fired from his teaching position at the University of Illinois because, in comparing utilitarian theory with natural law theory, he taught his class that the natural law requires that sexual relations take place between those who are...
Jul. 6, 2010 - One wonders whether one should read Catholic World News while on vacation. Consider yesterday's headlines: "Belgian police confirm death threats in sex-abuse investigation", "Melbourne archbishop issues apology, says 60 priests abused children", "Muslim...
Jul. 5, 2010 - Totalitarianism arises from a deep-seated desire to make the world perfect. As such, it invariably mobilizes against the messiness of human affairs, and in particular against any power which suggests that society is healthier when it flowers, wildly and profusely, from deeply-rooted principles. By...
Jul. 2, 2010 - I've been reflecting on how all of us, no matter how small our troubles, tend to be preoccupied with our troubles. We may know that there are many people who are starving or terminally ill, but it doesn't keep us from grumping about our colds or stressing over the $15 too much we spent...
Jul. 1, 2010 - Januário Torgal Ferreira is the bishop for the Armed Forces of Portugal. According to LifeSiteNews.com, the good bishop recently gave an interview in which he opined the following: On same-sex marriage: "I do not agree with the notion of marriage. I do agree with and accept a...
Jun. 29, 2010 - In Christian Legal Society v. Martinez, the U.S. Supreme Court ruled yesterday that if a Christian student group wishes to be officially recognized at an American university, then it does not have the right to restrict its membership and/or leadership to practicing Christians. The case arose...
Jun. 24, 2010 - It's fascinating that so many Americans (41%, apparently) believe the Second Coming is imminent. This no doubt reflects two things: First, the importance of various forms of Protestant fundamentalism and Catholic apparitionism in the United States; and, second, a general feeling that...
Jun. 23, 2010 - One of our generous supporters, Jonathan Liem, has asked me to examine the Second Vatican Council's teaching on religious liberty in order to resolve the questions some have expressed about how the Declaration on Religious Liberty (Dignitatis Humanae) can be reconciled with certain preceding...
Jun. 22, 2010 - They're at it again. In direct defiance of a directive from New York Archbishop Timothy Dolan, Fr. Joe Costantino, pastor of the Jesuit-run Saint Francis Xavier parish, is insisting that the parish remain involved in promoting and participating in the Gay Pride march in New York on June...
Jun. 21, 2010 - Another one of the many reasons I am grateful for being a Catholic is the peace it brings to my life. The history of the Church and the lives of the saints suggest that this is a universal experience, and we shouldn't be surprised: "Peace I leave with you; my peace I give to...
Jun. 18, 2010 - The eighth document issued by the Second Vatican Council, on October 28, 1965, was the Decree on Priestly Training (Optatam Totius). This simply sets forth basic principles to guide the establishment of more specific programs for priestly formation in the different countries and rites throughout...
Jun. 17, 2010 - I couldn't help but notice The Week's June 4th sidebar on Christopher Hitchens, the English-born author of the 2007 book God is Not Great. The Week's claim to value is that it summarizes what everybody else is saying—from a variety of viewpoints—about the many...
Jun. 15, 2010 - "If our Lord Jesus was around today," says the youngest British prime minister in the last 200 years, "he would very much be backing a strong agenda on equality and equal rights, and not judging people on their sexuality." Thus does David Cameron justify his support of...
Jun. 14, 2010 - I was on vacation last week, so I deliberately avoided controversy. But I did plenty of meditating on what it means to be a Christian. As it happened, I did much of this meditating while rereading the book of Exodus, reflecting on the building drama as the Lord sent the plagues upon Egypt so...
Jun. 4, 2010 - The West's demographic winter may finally be striking fear where fear should be struck. While news of falling birth rates has plagued Europe for a long time, there seems to be a growing interest in actually doing something about the problem. And now, for the first time, the birth rate in the...
Jun. 2, 2010 - One of our supporters, Delbert Estey, has asked me to say something (hopefully intelligent) about "how good Catholics should approach living in a corrupt and immoral country." It seems to me that there are two sides to the answer to this question, and both are equally...
May. 28, 2010 - I always find it intriguing to monitor the news for indicators of religious relativism. There has been no shortage in the supply over the past few days, affecting Catholicism, Anglicanism and even Islam. Each case is instructive. The uproar in Quebec over Cardinal Marc Ouellet's recent...
May. 26, 2010 - Some say image is everything, but if I have to pick something other than God and grit, I'll place my bets on timing. There is a significant mystery involved in why some things catch on at one time and not another, and there is a significant talent (or what some would call luck) in discerning...
May. 25, 2010 - Good Jesuits must be gritting their teeth as a prominent member of their Order does it again. Fr. Michael Kelly, the Jesuit leader of the Asian Catholic news agency, is uncomfortable with the forthcoming liturgical translations, which more closely match the Latin text and strive for a greater...
May. 24, 2010 - Reading the explanation by the Vice President for Communications of the Supreme Council of the Knights of Columbus tells us nothing we did not already know about the Knights'official refusal to countenance the suspension of members who publicly work against the principles of the Catholic Faith. It...
May. 21, 2010 - The seventh document issued by the Second Vatican Council, on October 28, 1965, was the Decree on Adaptation and Renewal of Religious Life (Perfectae Caritatis). It is one of the shorter documents, chiefly because it deals only with the broadest guidelines. This has led many to consider the...
May. 20, 2010 - One suggestion we've received recently is to publish eBooks containing thematic compilations of our commentaries and news. Today I sent a message to all registered users explaining the idea and asking for feedback. You can also provide feedback through this blog entry. The idea is that this...
May. 19, 2010 - In light of my comments yesterday on The Complexity of Church-State Relations, perhaps we can now see that the contemporary lack of understanding of what it means to be a Church tends to put the Church between a rock and a hard place. If the Church allows herself to be prosecuted in national...
May. 18, 2010 - A current legal case, in which sexual abuse victims are attempting to include Pope Benedict XVI as a defendant, demonstrates just how complex the relationship between Church and State really is. When I last commented on this complexity (see When Should a Bishop Expose a Priest to Civil Authority?...
May. 17, 2010 - In an article entitled "Bitter Pill" in the November issue of First Things, economist Timothy Reichert deliberately uses the language and tools of modern social science to argue that contraception is socially damaging. He does this in the interest of providing a common ground for...
May. 13, 2010 - I'm sitting here staring at a new book, The American Catholic Revolution: How the Sixties Changed the Church Forever by Mark S. Massa, SJ. It is an "uncorrected advance reading copy", as the book has not yet been released, and this is at least a temporary mercy. The author...
May. 12, 2010 - A few weeks ago, when it became known that he had abused a boy (his nephew) in the 1980's, Bishop Roger Vangheluwe of Bruges resigned. Since then 270 new allegations of abuse have been made before a Belgian commission investigating sexual abuse by clerics. It is important to note that 90% of...
May. 11, 2010 - In its April issue, Catholic World Report published a fascinating interview with Wesley J. Smith, a Senior Fellow in Human Rights and Bioethics at the Discovery Institute. The subject was animal rights, and how the animal rights movement constitutes a sort of pseudo-religion and an assault on...
May. 11, 2010 - The Dynamic Catholic Institute was founded by writer Matthew Kelly to do its part in the rejuvenation of Catholicism in the English-speaking world. Eight years ago Kelly published his book Rediscovering Catholicism, and it is the mission of the Institute to place a copy of this book in the hands...
May. 7, 2010 - After a very brief sub-section in which the Council comments on the need to revise the boundaries of dioceses to take into account current population patterns and pastoral needs, The Decree Concerning the Pastoral Office of Bishops in the Church proceeds to the third section of its central...
May. 7, 2010 - The sixth document issued by Vatican II—the first coming out of its 1965 sessions—was the Decree Concerning the Pastoral Office of Bishops in the Church (Christus Dominus), promulgated on October 28th. I'll cover this in two parts. Since the most highly-developed section of...
May. 6, 2010 - With the Holy Shroud on display in Turin until May 23rd, it makes sense to comment on some of the newer ideas concerning its authenticity. Tradition holds that the Shroud is the burial cloth of Jesus Christ, and bears the miraculous imprint of his body. Readers may remember that...
May. 3, 2010 - Apologists have often noted that it is a motive of credibility for the Church that she is constantly attacked from opposite sides for opposite things. A case in point is the New York Times analysis of the conclusion of the Vatican's Visitation of the Legion of Christ, in which the Times...
Apr. 30, 2010 - In The shape of the Church to come, Phil Lawler suggests that the main difference between the explosion of Catholicism in Africa and its decline in Europe and North America is that "African Catholics expect the Church to grow, whereas European and American Catholics are just hoping to hold on to...
Apr. 28, 2010 - When I encounter alleged mystics giving out directions from heaven, my first reaction is to run for cover. My negative reaction is even stronger if the person in question has devoted followers, and stronger still if he or she is physically handicapped, because such handicaps often incite a...
Apr. 27, 2010 - The name of the Vatican Secret Archives suggests intrigue and adventure, and perhaps that's not far off, considering the documents it houses. Fortunately, the Belgian publisher VdH has just released a rich coffee-table book on the Vatican Secret Archives in collaboration with Archivist...
Apr. 26, 2010 - One can deplore or applaud Arizona's new get-tough law cracking down on illegal immigrants, but rational debate is not served by Cardinal Mahony's characterization of the new law as the kind of tactic used by Communists and Nazis. Nor is rational debate served by the Federal...
Apr. 22, 2010 - Tim Tebow is probably the highest profile athlete to be up for grabs in the 2010 National Football League draft which starts tonight. The star quarterback out of the University of Florida is not the most ready to play in the NFL, but he has enormous talent as both a quarterback and a running back,...
Apr. 22, 2010 - In addition to raising questions about Church-State relations with respect to ecclesiastical persons who have committed crimes (see When Should a Bishop Expose a Priest to Civil Authority), the Castrillon Hoyos affair demonstrates the degree to which the episcopal culture around the world reflects...
Apr. 20, 2010 - I promised in a recent message to comment on the question of whether a bishop should turn a priest guilty of some offense over to the civil authorities. The most prominent case calling attention to this question right now is that of a pedophilic cleric in France who was not turned over to the...
Apr. 15, 2010 - If you read part one of this commentary (Homosexuality: 1. The Disorder Question), you'll have noticed that my correspondent begins by asserting her "bona fides" through the statement: "I am a practicing Catholic." She then goes on to reflect not Catholicism but the...
Apr. 15, 2010 - This is one of those blog entries one hates to write. I received an email yesterday (in response to The Lessons of the Scandal: Hypocrisy and Discipline) which began: "I am a practicing Catholic. I do not believe that homosexuality is a 'disordered state'. Many gay people...
Apr. 14, 2010 - In order to keep up with that trendsetter of news sources, L'Osservatore Romano, I want to announce my own appreciation for those profound works of popular music which have done so much to improve our lives over the past fifty years or so. Personally, although I can enjoy the Beatles now,...
Apr. 14, 2010 - For the past few months we've been working behind the scenes to form a highly-committed group of key supporters to assist CatholicCulture.org in fulfilling its mission. We're following a common practice among other institutions and calling this group the CatholicCulture.org Boosters....
Apr. 13, 2010 - There are two important lessons to be drawn from the sex abuse scandal within the Catholic Church. The first is often considered but seldom mentioned due to fear: It involves the hypocrisy of the secular attack on the Church. The second is seldom mentioned and perhaps seldom considered, though I...
Apr. 13, 2010 - Users have been asking us to develop a Facebook presence for some time, so yesterday we launched the CatholicCulture.org Facebook page. You can also find it by searching on Facebook for "Catholic Culture". At present we're using the page to post our commentary items on our...
Apr. 12, 2010 - The remainder of the Decree on Ecumenism can be summarized more briefly. It consists of a chapter on "The Practice of Ecumenism" and a chapter on "Churches and Ecclesial Communities Separated from the Roman Apostolic See". The second chapter covers ecumenical practice. The...
Apr. 12, 2010 - With Mother's Day coming up in a few weeks (it's May 9th this year), you may be wondering what to get your mom or your wife that goes beyond the usual chocolate or flowers. How about a book with over 200 paintings (and other works of art) depicting motherhood from the great artists of...
Apr. 6, 2010 - Vatican II's Decree on Ecumenism (Unitatis Redintegratio) was issued on November 21, 1964, the same day as the Dogmatic Constitution on the Church and the Decree on the Catholic Eastern Churches, for the three documents are closely connected. Unitatis Redintegratio is divided into three...
Apr. 6, 2010 - There is much that can be said about contemporary culture being essentially an "advertising culture", a culture that prefers promotional images of one kind or another to the messy reality such images are meant to hide. I am reminded of Chesterton's famous observation on the...
Apr. 5, 2010 - One has a tendency, after the long and busy Paschal liturgical cycle, to race through one's email hoping to find nothing, the better to collect one's thoughts for Whatever Comes Next. What awaited me, however, was an email asserting not only that making celibacy optional would...
Apr. 1, 2010 - On many occasions Our Lord expressed the paradox that death is necessary for life. "Unless a grain of wheat falls into the earth and dies it remains alone," He said. "But if it dies, it bears much fruit" (Jn 12:24). Even more paradoxically, "He who finds his life will...
Mar. 31, 2010 - From time to time we receive emails from those who, having no reservations about big government whatsoever, accuse us of being knee-jerk conservatives and state things like: "Much of the world has nationalized health care and it works just fine." But we receive just as many emails from those who,...
Mar. 30, 2010 - One question too seldom asked in the debates over Obamacare was why, if the Health Care Reform bill already kept taxes from paying for abortion, was Planned Parenthood so vehemently in favor of the bill? After all, Planned Parenthood makes its money primarily from performing abortions. Of...
Mar. 29, 2010 - The fourth document issued by the Second Vatican Council, on November 21, 1964, was the Decree on the Catholic Churches of the Eastern Rite (Orientalium Ecclesiarum). This is a very brief decree designed to set down the basic principles for the proper understanding and operation of Eastern Rite...
Mar. 26, 2010 - The Vatican has announced that the contents of the Acta Sanctae Sedis (Acts of the Holy See), which covers the years 1865 – 1908, and the Acta Apostolicae Sedis (Acts of the Apostolic See), which covers the years since 1909 have been made available through 2007 in PDF format on the Vatican...
Mar. 25, 2010 - As serious Catholics, we are often troubled by our inability to pray effectively. We are distracted at prayer; we fail to concentrate as we should; we feel indifferent or even cold; we finish our prayers unsatisfied; and often our prayers seem to be ignored. There is much that could be said about...
Mar. 24, 2010 - I'm a great admirer of John Henry Cardinal Newman. Ever since it became clear that his beatification was highly likely, I've prayed daily for his intercession. I'm a layman, married, and fairly insensitive—opposite characteristics to those of Newman—but when it comes...
Mar. 24, 2010 - There is still time for pro-lifers to secure legislative gains in the health care legislation which passed the House on Sunday. This is because the reconciliation process used to pass the bill requires the Senate to vote on the final reconciliation package approved by the House, and there is one...
Mar. 23, 2010 - I said yesterday that I expected the U.S. Bishops to be displeased at open opposition within the allegedly Catholic ranks, and that they would have a strong psychological incentive to make sure this doesn't keep happening. Today Archbishop Charles Chaput began the counter-attack against...
Mar. 22, 2010 - I may be going out on a limb here, but my sense is that the ultimate outcome of the U.S. health care reform situation is still too close to call. I understand that the Senate bill was voted into law by a narrow margin and with a very dubious "compromise" in the form of an executive...
Mar. 19, 2010 - Yesterday I added to my "Why Be Catholic" series with an entry on "Reason". Among other things, I pointed out how prone we are to intellectual failings because of our fallen human nature, failings that include sloth, prejudice, passion and, let's face it, befuddlement. The point in that essay was...
Mar. 19, 2010 - Some users have asked for further information on how to contact their representatives in Congress to express their views on health care reform. The Senate version of the health care reform bill permits the funding of abortion, and it does not protect conscience rights. With a vote pending in the...
Mar. 18, 2010 - At first glance, a title which makes "Reason" a point in favor of Catholicism may look odd to modern eyes. We're accustomed, after all, to thinking of reason as a faculty which we must use independently of faith to solve human problems, something that faith obscures. It has been...
Mar. 17, 2010 - While we're on the topic of articles in First Things, I note that John Lamont has some serious fun with "The Prophet Motive" in the April 2010 issue (not yet online). He argues that supply-side economics provides a good explanation of why so many Americans go to Church. Religion...
Mar. 16, 2010 - Diogenes' comments on a healthcare reform strategy which involves bypassing a vote altogether (see the no-vote vote) highlights the gradual erosion of representative government in the United States over the past forty years. This is a point that has often been raised in relationship to...
Mar. 15, 2010 - The final chapter of the Dogmatic Constitution on the Church is devoted to "The Blessed Virgin Mary, Mother of God in the Mystery of Christ and the Church". This is the only chapter divided into sub-sections. It had been originally planned that the Council would issue a separate...
Mar. 12, 2010 - Daniel Heisey's article on Msgr. Hugh O'Flaherty (1898 – 1963) in the current issue of Homiletic & Pastoral Review reminds me to recommend a fine movie called the The Scarlet and the Black. It stars Gregory Peck as O'Flaherty, Christopher Plummer as his Nazi nemesis Col....
Mar. 12, 2010 - I can see now that it was a mistake not to include Chapter 6 of Lumen Gentium, on "Religious", in the previous entry (as I had done in my preparatory notes), because the chapter really covers that form of consecration which represents the universal call to holiness (Chapter 5) in a...
Mar. 11, 2010 - Our coverage of the decision of a Catholic school not to enroll a student being raised by lesbians has stimulated a vigorous exchange of ideas (see Denver Catholic school: Lesbian couple's child may not re-enroll, and Archbishop Chaput defends school's decision not to re-enroll lesbian's children...
Mar. 10, 2010 - If the first two chapters of Lumen Gentium contain the most controversial passages and the third contains the Council's most important doctrinal exposition, the fourth and fifth are vital to the Church's mission in a very different sense. These chapters address a topic too often...
Mar. 9, 2010 - Yesterday's news story about the decision of a Denver Catholic school not to accept a child being raised by two lesbians makes me nervous (Denver Catholic school: Lesbian couple's child may not re-enroll). The decision was both correct and well-explained, as it makes no sense for the...
Mar. 8, 2010 - In his Angelus message of October 22, 1995, Pope John Paul II called Lumen Gentium "the keystone of the Council's whole Magisterium". In many ways its most important chapter was the third, "On the Hierarchical Structure of the Church and in Particular on the...
Mar. 5, 2010 - I've alluded frequently enough to the four basic arguments that establish the teaching authority of the popes (for a brief summary see my 2005 blog entry on The Primacy of Peter). But the topic of papal infallibility concerns me again just now in a somewhat more precise way, especially in...
Mar. 4, 2010 - Since I enjoy small boat sailing, a good deal of my recreational reading involves that topic: The virtues and vices of different boats in the 12 to 28 foot range; "how-to" boat improvement tips; articles on sailing techniques and safety; travelogues of various lakes, rivers and bays;...
Mar. 3, 2010 - St. John Vianney, the Curé of Ars, spent his whole ministry as the pastor of the small parish at Ars in France. He was known for his sanctity in his own lifetime, he performed many miracles, and he could read souls. Having died in 1859 at the age of 73, he was declared...
Mar. 3, 2010 - Those who live in the greater Washington, DC area have a unique opportunity between now and May 31st to view a special exhibit of religious painting and sculpture from the 17th century. The exhibit is on display at the National Gallery of Art. It is called "The Sacred Made Real", and...
Mar. 1, 2010 - The central purpose of the Dogmatic Constitution on the Church (Lumen Gentium) is "to unfold more fully to the faithful of the Church and to the whole world its own inner nature and universal mission" (1). The first two chapters clearly build toward the document's great third...
Feb. 26, 2010 - In the United States and elsewhere in the Western world, we have been immensely weakened in our understanding of both the Church and our role in the Church by the problem of theological minimalism. Originally thought to be the stock-in-trade of Modernists, this intellectual disease is now...
Feb. 26, 2010 - The third document issued by the Second Vatican Council, on November 21, 1964, is undoubtedly the crown jewel—the impressive Dogmatic Constitution on the Church (Lumen Gentium). It is one of the Council's two major documents on the Church, the other being the Constitution on the...
Feb. 24, 2010 - Here is some spiritual dynamite for all of us, as explained by Fr. Frederick L. Miller in his fine new book for priests from Ignatius Press, The Grace of Ars: I recently heard a group of young married men speaking about how they deal with sexual temptations in their lives. Although I did not...
Feb. 23, 2010 - Sometimes good things come in strange packages. I was looking through Derek Hastings' new book Catholicism & the Roots of Nazism (Oxford University Press, 2010) to figure out what his arresting title could possibly mean. Hastings demonstrates beyond doubt that before the failed Beer Hall...
Feb. 22, 2010 - Fr. Richard John Neuhaus did not live to see the 20th anniversary of the magazine he founded. But with the March 2010 issue that magazine is celebrating twenty years of what must be described as the most intelligent ongoing conversation concerning religion and public life in the contemporary...
Feb. 19, 2010 - You probably remember the case of the abortions performed on the Brazilian girl who was impregnated with twins by her step-father last year. Archbishop José Cardoso Sobrinho publicly stated that the doctors who performed the abortions would incur excommunication. But the President of the...
Feb. 19, 2010 - As gifts of the Holy Spirit, knowledge, understanding and wisdom are distinct from each other in important ways. Wisdom is the proper valuation of all that we know, such that we desire to order our lives according to the highest goods, ultimately the contemplation of God. Understanding is a grasp...
Feb. 18, 2010 - The second document promulgated by the Second Vatican Council was the Decree on the Means of Social Communication (Inter Mirifica), issued on December 4, 1963. It is extremely brief, its contents are predictable, and it is easily summarized in a single post. The essential concern of the Council...
Feb. 16, 2010 - Having eaten, drunk, breathed and slept Vatican II for the past couple of weeks, it is time for a break. But if you're like me and find yourself locked in Winter, what you really want is to experience God in another way, and not primarily an intellectual way. In the northern hemisphere, most...
Feb. 15, 2010 - Some of the responses I've received to my ongoing review of the documents of the Second Vatican Council have reminded me of the remarkable shallowness with which Vatican II has been received on all sides of the spectrum. The amount of Kool Aid of the Vatican II flavor that continues to be...
Feb. 12, 2010 - In the main, CatholicCulture.org is a highly-controlled environment which represents what a few people at Trinity Communications, beginning with yours truly, consider to be the ideal web-based environment to pursue our Catholic purposes. These purposes are essentially ordered to a single mission...
Feb. 12, 2010 - Having commented at some length on the Norms for liturgical renewal which first and foremost affect the Mass, the most important work for the understanding and importance of the Constitution on the Sacred Liturgy is completed. Still, as we have seen in the list of chapter titles, the Council did...
Feb. 11, 2010 - I've been generally aware of the Institute of Catholic Culture for some time, and have heard from many quarters of the good work it does. I admit that my first reaction (call it the reaction of the natural man) was that somebody had stolen our name. Another part of me pointed out that one of...
Feb. 11, 2010 - Following the General Norms, the Constitution on the Sacred Liturgy outlines more particular norms for authentic renewal which clarify more precisely what the Council Fathers intend. In the "Norms Drawn from the Hierarchic and Communal Nature of the Liturgy", the Council emphasizes...
Feb. 10, 2010 - Having briefly introduced the concerns of the Council Fathers, let's take a closer look at the text of Sacrosanctum Concilium, leading up to the General Norms which the Council promulgated to guide liturgical reform. Following an introduction which attempts to balance the need for revision...
Feb. 10, 2010 - The Second Vatican Council took place well before the era in which the Vatican Press began to issue translations of Church documents in all major languages. For this reason, the publication of the Council documents in various languages depended on independent projects undertaken by publishers...
Feb. 9, 2010 - Some of the documents of Vatican II are longer and more detailed, more central to the Church's purposes, or more controversial in their application than others. It has therefore become apparent that if I am to comment usefully on each document within the medium of the On the Culture blog, I...
Feb. 9, 2010 - I received a promotional flyer from Oxford University Press today on a new book entitled Red Families v. Blue Families by two law professors, Naomi Cahn and June Carbone. The book may (or may not) be brilliant, but the promotional flyer is striking for other reasons. Consider the screaming...
Feb. 5, 2010 - Piers Paul Read is an English Catholic novelist, historian, biographer, playwright, reviewer and essayist. He lived through the 1960's; he retained his faith and saw it deepen in response to the rise of neo-Modernism in the Church. As one of his essays notes, he was sure the Church was right even...
Feb. 4, 2010 - They say a funny thing happened on the way to the forum, and that's certainly true of the fate of the documents of the Second Vatican Council on their way to the larger forum of the Church in which they were implemented. It wasn't funny funny, you understand; it was...
Feb. 2, 2010 - It is difficult—it has always been difficult, I think—to find a worldview that makes perfect sense. For example, if we believe the universe is created and governed by an all-loving God, we have trouble explaining natural and moral evils. But if we believe we are not created and there...
Feb. 1, 2010 - [Editor's note: Unfortunately, the DMC Pharmacy discussed below did not survive. It has closed.] The Divine Mercy Care (DMC) Pharmacy is an extension of the work of the famous non-profit Tepeyac Family Center in Northern Virginia, which offers fully Catholic OB/GYN care. Tepeyac not only provides...
Feb. 1, 2010 - I think it is a good sign that abortion advocates are beginning to do a little infighting now that their primary vehicle for rapid expansion of abortion—Obamacare—is on the ropes. Apparently pro-aborts are upset with the compromise on abortion funding in both the House and the Senate...
Jan. 29, 2010 - Modern man seems to live in a perpetual tug of war between the struggle to make money and the demand to redistribute it. In the United States, this tug of war is more or less accurately represented by two opposing political parties, the Republicans who are more focused on creating wealth, and the...
Jan. 28, 2010 - As of yesterday, House Speaker Nancy Pelosi was still considering using a controversial reconciliation procedure to pass the Senate's health care bill in the House of Representatives. "Reconciliation" permits the House to pass a version of the Senate bill...
Jan. 27, 2010 - Since I've been writing more frequently about the principle of subsidiarity over the past year, I've received several dismissive comments that run something like this: "Perhaps it would be possible to take subsidiarity seriously if the Church would apply it to herself." In...
Jan. 26, 2010 - In his message for World Communications Day, which was released on Sunday, Pope Benedict urges priests to make good use of the expressive power of digital media to "introduce people to the life of the Church and help our contemporaries to discover the face of Christ." The Pope sees the...
Jan. 25, 2010 - Perhaps it was a mistake to take a second look through the Fall-Winter catalogue of the Oxford University Press. A strange book caught my eye: Children of Jesus and Mary: The Order of Christ Sophia. It's a study in the genre of the sociology of new religious movements. Chapters are written...
Jan. 25, 2010 - Since I've been trying to watch Catholic affairs carefully since 1966 (my freshman year of college), you'd think I'd know these things. But as fully aware as I was, in the years following the Second Vatican Council, of the near total drift into Modernism of the...
Jan. 21, 2010 - Once you accept the principle of subsidiarity in government (see Surprised by Subsidiarity), you are actually embarking on a new philosophy of life. This philosophy holds that the normal role of higher human authority is to facilitate and coordinate the natural talents and energies which are or...
Jan. 20, 2010 - As Phil Lawler has so eloquently written, "The Kennedy dynasty has ended" (see his sparkling and finely-written In Depth Analysis piece, What happened in Massachusetts?). That's a point which is culturally and politically significant enough, and yet there is a certain wonder...
Jan. 19, 2010 - Another murder arising from anti-Catholic bigotry in the early 20th century was recounted in Sharon Davies' Rising Road, the extraordinary book I reviewed last week (see The Murder of a Priest). The brutal murder of Father Patrick E. Heslin of Holy Angels Catholic Church in Colma, California...
Jan. 18, 2010 - I've recently been exchanging emails with a correspondent who inquired into the Catholic Church's official stand on the possibility of salvation for Muslims. I explained that the Church teaches that any person who, responding to the grace he has been given, seeks to know God and do His...
Jan. 18, 2010 - In addition to being a personal friend, Bob Marshall is a leading pro-life politician in the State of Virginia, and a consummate pro-life strategist. As a member of the Virginia House of Delegates, Marshall is committed to derailing President Obama's efforts to implement a health care plan which...
Jan. 16, 2010 - The argument I have developed in the preceding two entries may be summarized as follows: First, our concern for the poor and marginalized must be motivated by love for the whole person as a child of God. Second, it follows that authentic human development must be directed toward the whole person...
Jan. 16, 2010 - In the In Depth Analysis section, you'll find an extensive review of Sharon Davies' outstanding new book Rising Road: A TrueTale of Love, Race, and Religion in America, published in early 2010 by Oxford University Press. Rising Road describes the murder of Fr. James Coyle in Birmingham,...
Jan. 15, 2010 - When she was twelve years old, Ruth Stephenson was found sitting on the porch of the rectory of St. Paul's Church in Birmingham, Alabama. She lived about a block away and was very attracted by the quiet faith of Catholics as they entered and left their church each day of the week. By chance,...
Jan. 13, 2010 - If you want a quick and easy reference to the Bible, you could do worse than the second edition of W. R. F. Browning's Dictionary of the Bible, which has just appeared. However, if you're not a Biblical scholar (and if you were, you probably wouldn't need this reference),...
Jan. 12, 2010 - On reading the previous entry in this series, one might argue that I have "reduced" concern for the poor to charity, which would be unfortunate on two grounds. First, charity is often construed to be essentially private, and surely poverty and other forms of social...
Jan. 11, 2010 - In attempting to figure out how the problem of poverty should be addressed in a healthy culture, the first thing we come up against is the impossibility of solving any social problem by reducing it to its statistical parameters and then establishing bureaucracies to address the statistics. This is...
Jan. 8, 2010 - Considering the frequent criticism of ecclesiastical persons on this web site, I think it essential to consider why the Church remains so important, so special and so beautiful despite the sins of her members. This need may be greater for some readers than for others; some of our correspondents...
Jan. 7, 2010 - We strongly encourage users to register for two reasons. First, when you register you can sign up to receive Phil Lawler's daily news headlines by email, my bi-weekly Insights message which highlight key Catholic themes and the other new materials on the site, and (coming soon) a weekly...
Jan. 6, 2010 - Reading Time magazine's annual Person of the Year issue is a good reminder that, when it comes to what makes the world tick, I just don't get it. The Person of the Year for 2009 was Ben Bernanke, the Chairman of the Federal Reserve. The runners-up were, in order, General Stanley...
Jan. 5, 2010 - It's time to look again at the many false "Catholic" teachers among us, who have arisen to lead the faithful astray much as did false prophets in the time before Christ. Wayward bishops, priests, religious and theologians have promoted countless destructive heresies, some of...
Jan. 4, 2010 - I don't know about you, but sometimes I get the bunker mentality, and I'm tempted to dig myself into a deeper hole. I'm referring here to a reflexive desire to hide from those issues which are raised first and most loudly by people who generally don't share my values....
Jan. 1, 2010 - Most Catholic theologians could write a book about Mary, and though I'm not quite a theologian by training, I could write such a book as well. In fact, any devout Catholic who writes easily could probably do the same. And in each case, the book would be a combination of salvation history,...
Dec. 30, 2009 - Have you ever noticed the frequency with which those Catholics who reject the Magisterium of the Church insert the name of "Jesus" into every discussion in order to seize the moral high ground? Yes, I'm stating this pretty baldly, but it is a real pattern. If anybody insists on...
Dec. 29, 2009 - I'm not sure why I'm writing this, but for the first time I've taken a close look at a mug decorated with Shakespearian insults which was, I think, given to my wife (an English teacher) some years ago. I just happened to notice that the mug was created and sold by The Unemployed...
Dec. 28, 2009 - With regard to my item on The Anger of the Elephants, a CatholicCulture.org supporter whose alias is kman wrote: Re: "Thus the story is rated at our lowest level of importance" Funny... I would have expected you to leave that to the readers to decide. Where would you rank a story about...
Dec. 28, 2009 - I freely admit that spiritual reading works best when we concentrate our attention on our own relationship with God, not somebody else's. Still, it is difficult to avoid thinking of modern bishops, not just in America but throughout the West generally, when reading the third chapter of St....
Dec. 26, 2009 - There is, in the Catholic vision of reality, a profound understanding of the impenetration of matter by grace which we call the Incarnational principle. The Incarnation of God the Son as Jesus Christ is the bedrock which underlies the Christian vision of the relationship between God and man. In...
Dec. 23, 2009 - If you thought I'd finished waxing eloquent on the key considerations to keep in mind as you send your kids off to college, you're doomed to disappointment. There are several further points to address, not the least of which is whether you should prefer a Catholic or a secular...
Dec. 23, 2009 - Catholic World News has been highlighting recently those colleges and universities which claim the Catholic name but recommend positions with Planned Parenthood to students as a career option. If you haven't been watching this stream of stories closely, you may have missed the fact that the...
Dec. 22, 2009 - It's a once in a lifetime story, though our news department ranks it among the least important stories, so it appears only at the very end of yesterday's daily news list. I refer, of course, to the Avenging Elephants of Orissa. It seems that exactly one year after the Hindu rioting...
Dec. 21, 2009 - Let's talk about something that God can and always does do infallibly, and that Christians are enabled to do extremely well by His grace: Bringing good out of evil. What made me think of this is the recent announcement that the apostolic visitation of the Legion of Christ is expected to conclude...
Dec. 21, 2009 - There's a lot I've wanted to write about over the past several days, but I've been totally bogged down in snow removal and final fundraising activities for the year. Writing is more fun than either (and hopefully more ultimately useful). With both of these less-enjoyable...
Dec. 17, 2009 - Interesting episcopal news today: Irish bishop resigns under criticism for abuse cover-up Archbishop Milingo stripped of priestly status New Milwaukee archbishop condemns 'Young Catholics for Choice' All bad news,...
Dec. 16, 2009 - One of the classic fallacies, used frequently in political discourse, is appeal to emotion. The idea is to appeal to an audience in a way that causes them to associate favorable emotions with the proposition you are putting before them. The fallacy consists in tricking the audience (or allowing...
Dec. 15, 2009 - I confess it: I just don't see how it is possible for a good Catholic to favor the Federal takeover of health care. This is so obvious that we shouldn't even have to be debating it. Completely apart from funding for abortion, each bishop in the United States should see the problem with...
Dec. 14, 2009 - I've just finished what is, for a work of modern scholarship, an unusually interesting book, Trent Pomplun's Jesuit on the Roof of the World: Ippolito Desideri's Mission to Tibet. Pomplun is Associate Professor of Theology at Loyola University Maryland. His book tells the story...
Dec. 14, 2009 - A nod to Corey Huber of The Fund for Vocations for calling attention to important research on the impact of college debt on marriage and family life. This research was actually summarized several years ago by Allan Carlson in a presentation to the American Enterprise Institute in Washington....
Dec. 14, 2009 - Pro-abortion advocates frequently cite abortion as essential to maternal health, and I suppose that's true if you regard conception as a disease that needs to be cured. But it's apparently not true in any other sense. A recent report released by the World Economic Forum shows that nations...
Dec. 11, 2009 - In leafing almost at random through the 2009 Catholic Social Science Review, I was struck again by what wonderful things are the new truly Catholic professional associations. I suspect this holds true for many parts of the world, but I know the situation in the United States best. We do have older...
Dec. 10, 2009 - I received a number of Sound Off! comments on my In Depth Analysis about choosing a college for your children (see Sending Your Kid to College: My Top Ten Tips). Some of them raise important questions that merit a follow-up. For example, Gairdog asks, "What about us poor slobs with big...
Dec. 9, 2009 - Those of us who oppose Federal control of health care—and especially Federal financial support of abortion as part of health care—seem to have time on our side. As the Obama Administration spends more and more money with less and less long term effect, and as unemployment...
Dec. 8, 2009 - Last Friday, Cardinal John Foley addressed a conference on "The Exodus of Christians from the Holy Land: A Challenge for a Sustainable Peace". His thesis was that Christians in the Holy Land need to be willing to give up their ties to Western and ethnic ways in order to be perceived as...
Dec. 7, 2009 - It's getting more and more obvious. Last week, in two separate incidents, those favoring abortion set forth their goals and services in religious language. During a December 2nd "Stop Pitts" rally in Washington and in new video advertisements for a Michigan abortuary religious...
Dec. 4, 2009 - As a follow-up to Wednesday's On the Culture item on the severe problem posed by higher education for your children (Seriously: Save Your Kid from College), let me offer some more advice. I am just young enough to have gone through college and graduate school after the moral life of academia had...
Dec. 3, 2009 - During this time of the Apostolic Visitation of American female religious (Women Religious: Few Options Left), you may have missed some saliant facts about religious life throughout the world. First, just in case you've been living in a cave and haven't noticed the decline in female...
Dec. 2, 2009 - I'm moved once again, by the latest dormitory antics on the part of a growing number of colleges and universities, to remind parents not to take their children's college years for granted. Where your child goes to college is an extremely important issue, quite possibly a salvational...
Dec. 2, 2009 - At midnight there was a cry, "Behold, the bridegroom! Come out to meet him." Then all those maidens rose and trimmed their lamps. And the foolish said to the wise, "Give us some of your oil, for our lamps are going out." But the wise replied, "Perhaps there will not...
Dec. 1, 2009 - Children are happier if their parents are happier; they are better off growing up in an environment free from bickering; they are resilient enough that family upheavals do not negatively affect them over the long-term. Few would argue with these statements, but there is at least one scenario in...
Nov. 30, 2009 - Nancy Gibbs' article on over-parenting in Time is a jewel. If you're killing yourself living your kids' lives, you really do need to read it and get a grip. But it's Time, after all, so don't expect a spiritual context. Gibbs' article appeared in the printed...
Nov. 24, 2009 - The Archbishop of Canterbury was obviously deeply annoyed by the Pope's unilateral announcement that the Church would welcome Anglican congregations under a new Ordinariate. It could hardly be otherwise. And while he has retained the proverbial stiff upper lip throughout, and has uniformly...
Nov. 23, 2009 - From time to time we get feedback here to the effect that the wit of Diogenes (on display in Off the Record) is too sharp, or that Diogenes judges others too harshly, or that he presumes others are ill-motivated, or that he doesn't love his enemies as Christ commanded us to do. These...
Nov. 20, 2009 - I'll admit that the major documents issued by the United States Conference of Catholic Bishops have seldom impressed me. Too often they've read like they were drafted by a committee striving for the lowest common denominator. Sometimes this has vitiated not only their organization and readability...
Nov. 18, 2009 - At the risk of boring those who never intend to read the book, I should add one final point concerning The Meaning of Newman's Grammar of Assent. It is an important point because, once Newman has established how it is that a human person comes to the truth of things, he immediately turns to making...
Nov. 18, 2009 - In another of its highly meaningful news stories, Zenit reported yesterday that Archbishop Timothy Dolan of New York was well-pleased with the Yankees' victory in the World Series. He ought to have been, as he won a case of Tasykakes from Cardinal Justin Rigali of Philadelphia. But he...
Nov. 17, 2009 - In the Sound Off! comments following my In Depth Analysis, The Bishops at the Cliff: Tobin's Challenge, most readers express admiration for Bishop Tobin and relief that he is acting with courage to make the demands of the Catholic Faith clear. Two comments, however, express a different point...
Nov. 16, 2009 - I'm down to the last few pages of John Henry Cardinal Newman's An Essay in Aid of a Grammar of Assent. Now that the Vatican is preparing to beatify Newman, and since, as I admitted in July in Newman the Writer, Newman the Saint, my failure to read this work lowers my credibility as a...
Nov. 13, 2009 - I see three challenges in Bishop Thomas Tobin's public rebuke of Congressman Patrick Kennedy in an open letter on November 12th. With respect to his pro-abortion stance, Kennedy had asserted that "the fact that I disagree with the hierarchy on some issues does not make me any less of a Catholic."...
Nov. 12, 2009 - Fr. James Schall has a fine article in the latest issue of Homiletic & Pastoral Review entitled "The Ambiguity of Islam". It opens with the following quotation: When some fanatics kill children, women, and men in the name of pure and authentic Islam, or in the name of the...
Nov. 12, 2009 - LATEST REPORT: As of 10:00 am Saturday November 14th, CatholicCulture-based email seems to be operational again. Affected services included Catholic World News email dispatches, biweekly Insights messages from Jeff Mirus, and messages from users to our editors posted with our Contact form:...
Nov. 11, 2009 - The Community Healthcare Center was one of two abortion clinics operating in Pensacola, Florida until it closed on October 30th. It seems that the Florida Agency for Healthcare Administration inspected the business earlier in October and found it had been operating without a license for over a...
Nov. 10, 2009 - The news can, at rare intervals, be rather fun. Catching up on a few back issues of Time, for example, I learned that 77% of Americans don't think the Federal government's economic recovery efforts have helped them, but 60% believe that those efforts were necessary to avoid deeper...
Nov. 9, 2009 - John Henry Cardinal Newman's A Grammar of Assent is a systematic exploration of the varying acts of the human intellect which work together to produce assents of various kinds, and ultimately religious assent. Along the way, of course, the reader is treated continuously to...
Nov. 6, 2009 - The other night I was out walking in the November chill. Many of the leaves had fallen, and the crystalline brightness of a full moon leapt through the branches of the surrounding trees. It seems odd to talk of the clarity of night, but here I was in a vast surrounding darkness that was completely...
Nov. 5, 2009 - Bear with me, please, through this first sentence: In today's news we find the North American Orthodox-Catholic Theological Consultation (NAOCTC) criticizing the work of the Joint International Commission for the Theological Dialogue between the Roman Catholic Church and the Orthodox...
Nov. 4, 2009 - It comes as no surprise that the European Union's European Court of Human Rights has ruled that crucifixes in Italian schools violate student rights and must be removed. The Italian government will appeal, however, and that at least is a breath of fresh air. When a sign of God's love for all...
Nov. 3, 2009 - Here's an interesting conundrum for you: Which comes first, ethics or politics? Instinctively, I think, a Catholic would shout "ethics". But not so fast. Consider another way of putting the question: Do we want our politics to be wholly determined by our ethical vision, or...
Nov. 2, 2009 - The proposed law in the District of Columbia that would require institutions to provide the same treatment to same-sex couples as to married couples is just the latest in an apparently endless series of initiatives to enable same-sex individuals to claim the civil benefits of marriage. At the risk...
Nov. 2, 2009 - Listen up, people! I need you to bear witness, to share the faith, to inspire your neighbors. Now, to be perfectly honest, I'm not reminding you here of what Our Lord and Savior Jesus Christ wants you to do. No, this is about something more (well, okay, actually less). I want you to bear...
Oct. 30, 2009 - I've just finished reading Tracey Rowland's Ratzinger's Faith: The Theology of Pope Benedict XVI. Rowland is Dean and Associate Professor of Political Philosophy and Continental Theology at the John Paul II Institute in Melbourne, Australia. She is also on the editorial board of Communio, the...
Oct. 30, 2009 - Suppose you were to make a list of the most important questions which haunt the intersection between the Catholic Faith and modern culture. What would your list include? Where would you look for answers? No, this time I am not talking about CatholicCulture.org. But I do think this is a worthwhile...
Oct. 28, 2009 - First Things editor Joseph Bottum has offered a telling critique of President Obama's effort to enlist the aid of religious leaders for his health care reform. In the October 2009 issue ("The Day for the Religious"), Bottum describes Obama's conference call with 1,000...
Oct. 27, 2009 - This is not primarily an essay about Sacred Tradition, which is certainly another worthy apologetical topic. Instead, I have in mind here the Catholic Church's unique vision of human nature, a vision so profound that one particular dimension of it is just now beginning to be grasped in the...
Oct. 26, 2009 - No doubt you've noticed Phil Lawler's absurd On the News entry, consisting of a cheer for the Philadelphia Phillies. This has nothing to do with his name. Phil lives in Red Sox land. I had a pastor once who introduced himself at his first Mass in our parish as being "from Boston,...
Oct. 23, 2009 - Phil Lawler is undoubtedly correct that the rule of celibacy will not be relaxed for Catholics of the Roman Rite when married Anglican priests begin to appear under a new Catholic ordinariate. He may also be correct that Eastern Rite churches will gradually permit more of their married clergy to...
Oct. 23, 2009 - Yes, I know you're tired of hearing about it, but one of our most faithful supporters, and a man whose opinion I deeply respect, has posted two highly critical comments in Sound Off in response to my In Depth Analysis from September 23rd, On Waffling, Tradition, and the Magisterium. Both...
Oct. 22, 2009 - A group of London bankers has been caught studying Benedict's social encyclical Caritas in Veritate. I know this because Zenit has dutifully reported the Pope's pleasure and the message of encouragement sent by the Pope's Secretary of State Cardinal Tarcisio Bertone. The study...
Oct. 21, 2009 - I'm telling you, things are getting a little wild. First the Vatican observer at the UN offices in Geneva answered criticisms on the sex abuse scandal by telling everyone that the real abuse behind the scandal is homosexuality, and by telling other organizations to do as much to get their...
Oct. 20, 2009 - I'm here to interpret the not-so-strange case of Fr. Henry Willenborg of the Diocese of Superior, Wisconsin, whose parishioners applauded him when he explained his suspension from the priesthood resulting from various affairs he had had with women, in one of which he fathered a...
Oct. 19, 2009 - Reading a fine article by Msgr. George P. Graham in the October issue of Homiletic & Pastoral Review put me in mind once again of the key to understanding the Mass and how the Liturgy should be absorbed and evaluated. The Liturgy is the public worship not primarily of a...
Oct. 16, 2009 - Quite a bit has been written in the last few years about the rising importance of religion in the world, especially in the "global south", and particularly in Africa. Those who are paying attention to world affairs with at least some attempt at objectivity recognize, for example, that the...
Oct. 15, 2009 - Belmont Abbey College in North Carolina has been striving for the past few years to become a more thoroughly Catholic institution of higher education. The College has a long tradition which extends back to its founding in 1876 as St. Mary's College by the Benedictine monks of Belmont Abbey....
Oct. 14, 2009 - Recently I took note of some unsolicited mail, a copy of the October issue of Life Issues Connector from the Life Issues Institute in Cincinnati. The President and Publisher is the well-known pro-life physician, John Willke, so I decided to resist my first impulse and read the newsletter. Among...
Oct. 13, 2009 - Readers who liked my analysis What about Bad Music?, or even those who disagreed with it, owe it to themselves to read the book Music & Morals by Basil Cole, OP. Fr. Cole was a jazz musician before becoming a Dominican priest, and he did an extensive study of the relationship between music and...
Oct. 9, 2009 - It is a feature of human nature that all normal persons respond emotionally to music. For this reason, music is often described in emotional or quasi-emotional terms. It may be languorous or bombastic, martial or lyrical, peaceful or agitated, soothing or exciting, and so on. But in addition to...
Oct. 8, 2009 - A supporter of CatholicCulture.org sent a message today indicating he had received an email from OneCause promoting Dell's offer to donate $5.00 to the Susan G. Komen Foundation for each pink laptop it sells. This was obviously designed as a non-controversial incentive for...
Oct. 7, 2009 - You've heard, I suspect, of a gazetteer, which is a geographical dictionary. And perhaps you've seen the Rocketeer, the high-flying 1991 Disney film hero based on a character created for Pacific Comics in the 1980's. If you read Scripture, you also know about Pharoah's chariots...
Oct. 6, 2009 - Unless you're getting this in an RSS feed, I suppose the redesign of CatholicCulture.org is obvious. But perhaps the reasons for it are not. Yet if the redesign is successful, the reasons should become obvious as you explore our new web site. As you look around, consider the...
Oct. 6, 2009 - CatholicCulture.org has split "The Blog" into two different blogs. The first, "On the Culture" will be written primarily by Dr. Jeff Mirus. The second, "On the News" will be written primarily by Phil Lawler. We are also pleased to announce a new blog,...
Oct. 2, 2009 - My wife teaches English to seniors at Seton School in Manassas, Virginia, and all the seniors are required to write regularly in a journal so that, by sheer frequency, they become more comfortable with writing. Recently, one budding literary talent wrote humorously of the reactions she gets...
Sep. 30, 2009 - These newer UN Observers are right on top of things (see previous entry, Speaking Truth to Power). Now we learn that Archbishop Silvano Tomasi, Permanent Observer of the Holy See to the Office of the United Nations and Specialized Institutions in Geneva, has taken the sex-abuse bull by the horns....
Sep. 30, 2009 - On Tuesday, the Holy See's permanent observer to the United Nations, Archbishop Celestino Migliore, warned the UN's General Assembly against "abuse of power". Noting that "development necessarily involves an integral respect for human life which cannot be disconnected from the development of...
Sep. 28, 2009 - Over the past generation, there has been considerable confusion over what it means to fully participate in the Mass as called for in Vatican II's Constitution on the Sacred Liturgy. The Council Fathers emphasized the need for the laity to participate in the Sacred Liturgy in a manner which...
Sep. 25, 2009 - In my last commentary on Caritas in Veritate (Splitting social and life issues? Can't do it.), I promised to critique the "sure recipe for blindness" typically followed by the Western mind in reading Catholic social encyclicals. At the same time, I said I'd address the...
Sep. 24, 2009 - The bottom line is that you can't get what CatholicCulture.org offers anywhere else. This is a case we need to make effectively to our users if we expect them to dig deep to support this Catholic apostolic work. Let me make that case now. No potential supporter will doubt the...
Sep. 24, 2009 - I know that Ron Paul is a popular figure with those who are sick to death of big government, huge deficits, uncontrolled bureaucracy, runaway courts, and social engineering. But as with any political figure, one has to pay attention to underlying principles. In Time magazine's "10...
Sep. 23, 2009 - Over the past week or two, I've had a fascinating yet frustrating exchange with a priest on the question of whether CatholicCulture.org is "waffling" on Church affairs when it is willing to criticize prudential decisions and strategies of modern popes and bishops while fully accepting the modern...
Sep. 22, 2009 - In his Grammar of Assent, John Henry Cardinal Newman attempts to explain how human persons come to assent to both ideas and realities, including both the idea and the reality of God. In the course of his study he persuasively explains the significance of the faculty we call...
Sep. 21, 2009 - The Cardinal Newman Society now includes twenty-one colleges and universities on its list of "faithful Catholic colleges". This list may not be utterly exhaustive, but the Cardinal Newman Society is in a good position to know what's what, and their rankings are trustworthy....
Sep. 18, 2009 - Have you noticed that those who are pro-abortion always attempt to seize the moral high ground when it comes to social issues? They may favor widespread contraception, abortion, embryonic stem cell research, and euthanasia, but that doesn't prevent them from presenting themselves as more...
Sep. 17, 2009 - As reported by Catholic World News on April 16th, the Vatican is conducting a doctrinal investigation of the Leadership Conference of Women Religious. For the past forty years, the LCWR has deliberately shaped religious life along a path of dissent and apostasy, emerging now finally as an advocacy...
Sep. 15, 2009 - If you like the sacred music of the 16th century (and if you don't like Palestrina, it is time to cultivate your musical sensibilities), but you also value contemporary composers who extend rather than merely repeat our Catholic patrimony, then look no further. Nicholas Wilton, an...
Sep. 11, 2009 - In my previous entry (The Self-Secularization Process), I mentioned two important concepts which assist Catholics in acting properly in complex situations without being guilty of self-secularization. These two concepts are the distinction between the state and society and the interplay between...
Sep. 11, 2009 - The things Newsweek will print! The September 7th issue featured a column by Jacob Weisberg under the provocative title "Death, Republican Style" and with this tag line: "It's the GOP that's out to get Granny." The thesis of the article is that Republican policies which fail for whatever reason to...
Sep. 10, 2009 - I want to begin here with the closing statement of my last installment: "Self-secularization does not always involve direct falsehood, nor is it found only in formal presentations, such as speaking, writing, preaching or teaching." (See Self-Secularization and the Whole Truth.) When I...
Sep. 9, 2009 - Pope Benedict's concern about "self-secularization" in the Church can be approached from several different perspectives, but a basic grasp of the problem requires one principle above all. When we approach things in a natural or rational way, advancing ideas and explanations that...
Sep. 8, 2009 - In his ad limina address on Monday to a group of bishops from Brazil, Pope Benedict XVI coined a new term, self-secularization, in describing an unfortunate post-Vatican II tendency among Catholic thinkers and Church leaders to explain the Faith and justify Christian action in largely secular...
Sep. 3, 2009 - Many of us have long been sifting through episcopal socio-economic recommendations over the past thirty years or so in the hopes of discovering some valuable nuggets of subsidiarity. There is a kind of Trinitarian genesis for Catholic social teaching in that it all revolves around three core...
Sep. 2, 2009 - Okay, I admit it. I was one of those who admired the (publicly visible) work of ex-Scranton bishop Joseph Martino. I'm miffed that the bishop I praised last October (see Our Man Martino) should be forced out of office less than a year later. Full disclosure: This doesn't look good on...
Aug. 28, 2009 - Recently I've taken up the role of religion in the formation of culture, and in particular the ways in which our own personal faith is supposed to shape the larger culture around us (see, for example, two recent blog entries, The Split between the Gospel and Culture and The Beginning of a Catholic...
Aug. 26, 2009 - A new report on recent vocations to religious life in the United States by the Center for Applied Research in the Apostolate found that the preponderance of new vocations occurred among those who especially value strong community life, common prayer, the sacramental life of the Church and forms of...
Aug. 25, 2009 - Recently we added to our library a fine little article from The Adoremus Bulletin by Matthew Peszek on Sacred Art as a Pedagogical Tool . The author uses Caravaggio's painting of the call of St. Matthew as his case in point. But when looking at it for the second time, I noticed a problem in...
Aug. 24, 2009 - If we had a better sense of humor, we could laugh at the absurdities uttered by those who, for one reason or another, want the Church to butt out. The Prime Minister of Singapore, Lee Hsien Loong, has decried high profile evangelization efforts by Christian groups as dangerous to the social...
Aug. 20, 2009 - Now here's a vast subject. Any point you make about beauty can be probed and discussed endlessly, always with considerable profit. Any point can also be argued endlessly, often with considerably less profit. And there are a great many points to be made. The difficulty with the subject is that...
Aug. 19, 2009 - People often wonder where Catholic culture begins. I'll tell you. In his beautiful chapter on new life in Christ in Ephesians, St. Paul interrupts his commentary on the nature of the Church as the body of Christ to talk about what this means for our lives in general: Now this I affirm and...
Aug. 18, 2009 - Pope Benedict's encyclical Caritas in Veritate was written for the fortieth anniversary of Paul VI's landmark social encyclical, Populorum Progressio. As such, Benedict is at considerable pains to call attention not only to Populorum Progressio but to the other documents issued by Paul...
Aug. 14, 2009 - It may be that nobody cares enough to change, but writers across the spectrum have pointed out how divorce impoverishes women. More often than not, the woman retains custody of the children. Frequently the woman has devoted significant amounts of time and energy to homemaking while the man has...
Aug. 13, 2009 - Peter Ungar from New York got my point about euthanasia (Respecting the Right to Choose Death) even though he hasn't read The Lord of the Rings and doesn't care much for Tolkien. But he wondered whether we were thwarting God's will not only in killing people prematurely but in...
Aug. 12, 2009 - When we review web sites, we rate them for their fidelity, resources, and usability. The fidelity rating, as you can imagine, is the most controversial—and the most important. Let's consider what constitutes "fidelity" in the CatholicCulture.org rating system before...
Aug. 10, 2009 - I've heard it twice this week. In a boating magazine, a reader wrote to lament the passing of a noted sailboat designer while "respecting the decision he made to end his life". And in a reasonably thoughtful essay in Time (as such things go), columnist Nancy Gibbs raised serious...
Aug. 10, 2009 - Richard Wetzel, MD runs a non-profit corporation called Sex Education for Advanced Beginners, Inc. (SEFAB). Through this corporation, he has published a number of outstanding educational resources which provide a thoroughly Catholic view of human sexuality. He has also filled a much-needed gap by...
Aug. 7, 2009 - Life is a funny thing, always pitching things at you, and with lots of curves. Few of us get to predict in any detail how our lives will unfold, though anyone reading this has the opportunity to determine what his life's ultimate end will be. After all, in the final analysis it is our union with...
Aug. 6, 2009 - In section 37 of Caritas in Veritate, Pope Benedict asserts: "Space also needs to be created within the market for economic activity carried out by subjects who freely choose to act according to principles other than those of pure profit, without sacrificing the production of economic value...
Aug. 5, 2009 - Many people can no longer see why marriage should be defined as an exclusive union of a man and a woman. Have you ever wondered why? It's because in the post-Christian west we don't take our bodies seriously. Perhaps that sounds a bit odd considering how much we pamper our bodies and...
Aug. 4, 2009 - It is a curious problem. Many of those who do not agree with the strongly pro-life political positions taken by CatholicCulture.org accuse us of being intellectual hostages of the right, and of not caring about the poor. No matter how strong the Catholic principle upon which a particular...
Jul. 31, 2009 - The Catholic Medical Association has sent a pointed message to the Federal government: Back off and start over in planning for the future of health care in America. In a statement released earlier this week, the CMA said that "health-care reform encompasses both individual rights and the common...
Jul. 29, 2009 - The news from the Anglican front is not good, but it does illustrate an important point. The Archbishop of Canterbury has acknowledged that there should now be "two styles of being Anglican" (at least!), the style of those who ordain lesbians and gays living in same-sex unions and the...
Jul. 29, 2009 - Here's a nugget from St. Bernard's "Sermon on the Triple Glory" which I discovered in the Navarre Bible's commentary on 2 Corinthians 17-18: Why am I so solicitous for the judgment of another, or for my own, if their opprobrium will not condemn me nor their praises...
Jul. 23, 2009 - A recent magazine article called attention to a web site devoted to connecting people who wish to commit adultery. This is an excellent reminder that, perhaps especially in our culture, it is impossible to hide from sexual temptation. It will never be sufficient to attempt to eliminate temptation...
Jul. 22, 2009 - Those who follow our daily news briefs are no doubt smiling over two of yesterday's items: Australian initiative, backed by Al Gore, seeks to reduce Church's carbon footprint. This is legitimate news, but when you click into the ultimate source of the story in the Sydney Morning...
Jul. 20, 2009 - Reflecting on the death of Mary Lawler, Phil's mother, whose funeral was this morning, I was reminded of St. Paul's commentary on life and death in 2 Corinthians 5: "For we know that if the earthly tent we live in is destroyed, we have a building from God, a house not made with...
Jul. 17, 2009 - Time magazine's July 13th cover story on marriage was a pleasant surprise. It was a hefty five-pager, dwarfed in that issue only by the nine pages devoted to Michael Jackson. That fact may reinforce remarks I've made recently about celebrity journalism, but the marriage...
Jul. 15, 2009 - In a recent issue of First Things, Mary Eberstadt raises the question of why the pro-animal folks are not more pro-life. She identifies several significant historical and ideological reasons for this divergence of interests, but she also argues that there ought to be a strong correlation between...
Jul. 13, 2009 - Working vacations are dangerous. Insofar as it's a vacation, one might read just about anything—Bruce Alexander's Death of a Colonial, for example, which is a Georgian mystery (i.e., set in late 18th century England), or perhaps a Western by the incomparable Louis L'Amour....
Jul. 9, 2009 - Pope Benedict's new encyclical, Caritas in Veritate (Charity in Truth), may not be the kind of encyclical that everybody needs to read. It is an incremental addition to the Church's social teaching with the stated purposes of observing the fortieth anniversary of Pope Paul VI's great social...
Jul. 6, 2009 - The Congregation for the Causes of Saints issued a decree on July 3rd clearing the way for John Henry Cardinal Newman's long-awaited beatification. The decree makes official the Vatican's acceptance of the miraculous healing of a 69-year-old permanent deacon serving in Massachusetts....
Jul. 3, 2009 - In a provocative article in the Spring 2009 issue of Intercollegiate Review , Dwight Lee argues an ironical thesis: "Nothing Fails Like the Success of Private Enterprise and Freedom". It is Lee's contention that the dominant secular liberal voices in our culture have a bad habit of describing as...
Jun. 29, 2009 - One of the most important questions with which CatholicCulture.org is supposed to grapple is the question of how to form a Catholic culture. If the answer involves setting forth a specific program, a sure-fire series of steps that will take our current overall culture and make it Catholic, then...
Jun. 26, 2009 - I mentioned in my Insights message today that the noted Dominican scholar Benedict Ashley apparently keeps up with CatholicCulture.org and kindly sent us some information about the poetry of the Sacred Heart written by Mechtilde of Magdeburg in the thirteenth century. You can find information...
Jun. 26, 2009 - In his presidential address to the annual meeting of the Catholic Theological Society of America on June 7th, Terrence Tilley discussed "Three Impasses in Christology". Tilley is Chair of the Theology Department at Jesuit-run Fordham University in New York. For Tilley, a theological...
Jun. 24, 2009 - Now that the USCCB has shored up the deficiencies in Reflections on Covenant and Mission (see A Significant USCCB Self-Correction), the Director of the Jewish Anti-Defamation League, Abraham Foxman, has expressed concern: This document, if taken at face value, reintroduces the notion that...
Jun. 23, 2009 - Last Thursday's publication of "A Note on Ambiguities Contained in Reflections on Covenant and Mission" marks a very significant step in the renewal of the United States Conference of Catholic Bishops. The "Note" clarified the doctrinal ambiguities in an ecumenical...
Jun. 12, 2009 - Long-time readers of this column know that I try, at least in anemic fits and starts, to keep up with what the larger culture is doing and thinking. God forbid that I should one day know so little of the world around me that I can't make a few intelligent comments in the course of a week! So among...
Jun. 10, 2009 - Among all the concepts of God the world has known, only one draws the believer into the most profound intimacy of love. This intimacy is completely dependent upon the unique way in which the Christian God interacts in its three persons, and in which the Catholic God interacts with men. I refer, of...
Jun. 10, 2009 - Bishop Arthur Serratelli of Paterson (New Jersey) is the chairman of the US Bishops' Committee on Divine Worship. Last October he addressed the Federation of Diocesan Liturgical Commissions on the significance and goals of the revision of the Roman Missal, currently in progress. The revision...
Jun. 4, 2009 - When a statue of Ronald Reagan was unveiled on Capitol Hill yesterday, Nancy Pelosi gave a speech at which she could not resist praising Nancy Reagan's support of embryonic stem cell research: "Your support for stem-cell research has made a significant difference in the lives of many American...
Jun. 3, 2009 - How quick people are to redefine words to suit their own purposes! In both public statements and private correspondence, radical anti-lifers and squeamish pro-lifers alike have fallen into the habit of calling acts of violence against abortionists "terrorism" and defining those who...
Jun. 2, 2009 - George Tiller was one of the few doctors in the United States who was willing to perform late-term abortions. He was murdered on Sunday morning, as he entered a church in Wichita, Kansas, by one Scott Roeder, who is apparently unconnected with any pro-life group. The motive is not yet...
Jun. 2, 2009 - Recently I received a note from Lighthouse Catholic Media asking if we would like to carry their ads on a percentage of sale basis. Lighthouse distributes audio CDs containing talks on various aspects of faith and spirituality. We checked them out and found that their selection of speakers reads...
May. 29, 2009 - Bishop William Murphy's letter to members of the US House of Representatives endorsing comprehensive health care for every inhabitant of the United States (including illegal immigrants) raises an important question about the involvement of the United States bishops in politics. Granted, the...
May. 28, 2009 - The full-page advertisement leapt out at me from the pages of a glossy magazine: "WHAT IF CHURCH WASN'T JUST A PLACE TO GO ON SUNDAY, BUT HELPED YOU HAVE A PLACE TO GO ON MONDAY?" This was superimposed on a picture of several people using computer keyboards in a training program....
May. 27, 2009 - Today I received an email from Niblett Ywqzaxy. That's right: Ywqzaxy. It was a pharmaceutical newsletter which Niblett said I had requested from Etqsydaxy. It seems that old Et had sent the request through channels at his company, Remusapad LLC. I didn't open the email message, download the...
May. 22, 2009 - After finding U.S. soldiers in Afghanistan with Bibles that had been translated into two local languages, the Taliban warned Pope Benedict XVI in early May "to act to stop the foolish and irresponsible actions of the crusaders upsetting the feelings of Muslim rebels, without awaiting the...
May. 21, 2009 - Anyone with aspirations to human perfection ought to investigate Catholicism seriously. This is, in some ways, an extension of the second number in this series dealing with personal freedom, for freedom is essentially the ability to pursue one's proper end, which is also the path to perfection....
May. 20, 2009 - The phrase "economy of salvation" puzzles many who wonder what faith and finance have to do with each other. One definition of economy is "the disposition or regulation of the parts or functions of any organic whole; an organized system or method", and it is in this sense that the term "economy"...
May. 12, 2009 - Those who have registered on CatholicCulture.org are by now well-aware that we are in the midst of our Spring fund-raising campaign. It is very important that this fund drive be successful, because last year we fell behind. Let me set forth here how we operate and what must happen for our work to...
May. 8, 2009 - It's time for another look at what readers have been saying in response to our series on how to make the pro-life movement more effective. We've received so many well-argued and even eloquent responses that it is impossible to highlight them all individually. In any case, it may be more valuable...
May. 6, 2009 - If you've been following our discussion of how to make the pro-life movement more effective, it is possible that you've found it depressing. It may seem that nearly everything is wrong with how pro-lifers are operating. I've found this a little depressing myself, and I'm...
May. 1, 2009 - In my latest blog entry in our series on how to make the pro-life movement more effective, I addressed the need for consolidation within the movement (see Consolidating the Pro-Life Movement: Another Kind of Toughness). In considering how this might be done and what it might take to do it, I find...
May. 1, 2009 - Phil Lawler has written persuasively about the need to get tough with people who claim to be pro-life but who are really traitors or time-servers, and he has also called us to hold pro-life politicians accountable for more than rhetoric through a strict evaluation of their performance in...
Apr. 28, 2009 - I've received nearly a hundred messages from those who are following our ongoing discussion of how to make the pro-life movement more effective. It is time to survey the preliminary results and set the stage for a deeper exploration of some of these ideas. I should say at the outset that a...
Apr. 27, 2009 - Among the many reasons the pro-life movement has not been as effective as it needs to become, I assign first importance to the widespread confusion in the leadership of the Catholic Church in America. This confusion among the hierarchy, religious orders and universities has vastly reduced the...
Apr. 24, 2009 - We had a humorous discussion at a Trinity Consulting management meeting yesterday. I had asked everyone to remember, as they worked, to pray for the clients whose projects occupied their time. This led someone to remember that Trinity also makes donations each month to various groups of cloistered...
Apr. 24, 2009 - I promised to offer some ideas on how the pro-life community could more effectively harness its resources, and I'll do this in a series of blog entries. I am happy to write up not only my own ideas but any noteworthy thoughts readers may send in. Phil Lawler has mentioned he has key...
Apr. 23, 2009 - Phil Lawler's blog entry yesterday (see Lost Opportunities) struck a chord, but it was a dissonant chord, and I'd like to take advantage of it to start a larger conversation. Of course I'd rather take advantage of it to start a pro-life counter-offensive, rather than earn...
Apr. 16, 2009 - Recently I exchanged emails with a correspondent who argued that a Catholic political stance in favor of abortion is morally acceptable because the evil of abortion is something that we know only from Faith, and not something that all men can know as demonstrably true. When I suggested in reply...
Apr. 16, 2009 - About five minutes after I completed my column "God and Mammon" concerning the falsity of Catholic arguments in favor of abortion, I came across in my daily spiritual reading the following passage from St. Paul's second letter to Timothy (3:1-7): But understand this, that in the...
Apr. 14, 2009 - Though I take it up as the fourth in this series, surely the Resurrection of Jesus Christ provides the first and most obvious reason to be both a Christian and a Catholic, for it is Christ's Resurrection which bears ultimate witness to the truth of the relationship between man and God which...
Apr. 9, 2009 - Gerard Manley Hopkins was one of the greatest English poets, one of the greatest religious poets, and indeed one of the greatest Catholic poets. Hopkins was born into the Anglican Church in 1844, but by the early 1860's he was becoming increasingly interested in Catholicism. In 1864, Hopkins read...
Apr. 7, 2009 - With Easter on its way, you'd think I'd be willing to sing the virtues of chocolate. But along comes a column in Time magazine to spoil the fun by reporting on "intentional chocolate" and other mind-over-matter foods. Here's what the hype is all about. Jim Walsh...
Apr. 3, 2009 - From time to time I've considered the question of ecclesiastical discipline (or the lack thereof). Several recent occurrences have drawn my attention once again to this issue. Of course, I am in the position of a zealous subordinate (and a zealous lay subordinate, at that). Typically subordinates...
Mar. 31, 2009 - The oldest and most painful riddle of human existence is the riddle of suffering. In every time and place, man has sought an answer. Yet apart from Judeo-Christian Revelation, man has had very little to say. Stoic fortitude, Epicurean pleasure-seeking, Buddhist negation, the Utilitarian calculus...
Mar. 30, 2009 - When the President of Notre Dame decided to invite President Obama to give this year's commencement speech and to receive an honorary degree, a number of student organizations banded together to make their moral opposition clear. Perhaps their most telling objection was stated thus: Fr. Jenkins...
Mar. 27, 2009 - Over the years, I've been fairly heavily involved in apologetics. During my professorial years, I developed the apologetics program at Christendom College and taught the core apologetics course there for six years. I also edited and co-authored an apologetics text (Reasons for Hope, Christendom...
Mar. 25, 2009 - Now in my early sixties, I don't work as hard as I did ten or twenty or thirty years ago. Gone is the ability to do repeated late nights with only four or five hours of sleep. I spent much of the first twenty-five years of my working life on that sort of schedule, mostly in connection with...
Mar. 23, 2009 - When Benedict XVI commented that the massive distribution of condoms is not a solution to the AIDS epidemic, but in fact makes it worse, several European leaders and the Western press denounced him. They said that he had the facts wrong and that his position is dangerous because it threatens...
Mar. 20, 2009 - I was amused by the news that the Catholic Agency for Overseas Development (CAFOD) has launched a campaign for "climate justice". CAFOD is the official overseas relief agency of the Catholic Church in England and Wales. CAFOD director Chris Bain stated that "Many of the world's poorest are already...
Mar. 18, 2009 - Among the great issues addressed by Christianity, two generally strike each of us as more than merely academic. These are the issues of suffering and freedom, which touch us so very personally. Many would give the issue of suffering the first place. After all, suffering is a profound riddle...
Mar. 13, 2009 - Perhaps the most obvious mark of a Catholic who does not take his Faith seriously enough is his use of the mass media. If this use differs very little from that of the general population, there is some degree of lukewarmness at work. Today's mass media have a powerful impact on the formation of...
Mar. 10, 2009 - There are plenty of reasons to be a Catholic, and the mix of motivations can have as many variations as there are people. For me, however, the very first reason that comes to mind is that Catholicism is the only religion in the entire world that has a logical and consistent approach to the problem...
Mar. 10, 2009 - I'm catching my breath after writing email replies for nearly the entire day yesterday. This is the risk one incurs for a Monday if one happens to write a provocative commentary on a Friday. There will always be many thoughtful responses, including scores of correspondents who really should...
Mar. 6, 2009 - Here are some interesting numbers for you, taken from Newsweek back in January, and presented after sitting at the bottom of a pile on my desk for more than a month. The statistics come variously from the Pew Research Center, the Pew Forum on Religion and Public Life, the United States Elections...
Mar. 5, 2009 - I have made no secret of my disagreement with the Traditionalist rejection of the Second Vatican Council or the movement's refusal to be obedient to papal authority. Since Pope Benedict XVI lifted the excommunication of the four bishops who preside over the Society of St. Pius X, I have reiterated...
Mar. 3, 2009 - In a fine recent article in First Things entitled "The Freedom of Heaven & the Freedom of Hell", Anthony Esolen mines Dante's Divine Comedy to give us a striking image of what it means to be free. To be truly free, Esolen says, we must first free ourselves from the illusion...
Feb. 27, 2009 - In his Message for Lent 2009, Pope Benedict focuses on just one thing: the revival of the ancient Christian practice of fasting. I certainly cannot improve on his presentation, so with respect to what Benedict says, I simply repeat an earlier recommendation to read it for yourself, and then act...
Feb. 25, 2009 - Standing around the office water cooler today, we've been having some humorous discussions about fasting. Are liquids in or out? In the face of the prevailing uncertainty, I decided to put a decisive end to speculation before Good Friday. After extensive research, I find that it...
Feb. 24, 2009 - Two interesting stories in the special "Mind & Body" issue of Time (February 23rd) raise significant questions—as I suppose they should—about how we think in contemporary America. First, Jeffrey Kluger's cover story, "How Faith Can Heal", explores the...
Feb. 23, 2009 - Tired of pro-choice Christians going on about how their stance is a gospel virtue? A new book by Dennis Di Mauro goes far toward undermining that claim. Di Mauro is the Secretary of the National Pro-Life Religious Council, which provides coordination and impact...
Feb. 20, 2009 - For a year or more I've felt prodded (by either the Holy Spirit or my ego) to introduce another form of writing into the mix at CatholicCulture.org, something more laid back, something more charming. There is so much more to living the Faith than commenting on the news, defending Catholic...
Feb. 16, 2009 - As a follow-up to my column The Five First Principles of Prayer, I want to reiterate what I said in the conclusion: "But there is much more that could be said about prayer, about its nature and its stages, and especially about the deep relationship between prayer and growth in...
Feb. 13, 2009 - It is very difficult to give concrete advice to anyone about his possession and use of the goods of this world. Every person who has ever lived has been called to cultivate the virtues of detachment and generosity, and yet the specific economic circumstances in which these virtues...
Feb. 12, 2009 - The doctrinal issues which divide the Society of St. Pius X and other Traditionalists from the Church are all rooted in the perception that, in the second half of the twentieth century and particularly at the Second Vatican Council, the Magisterium of the Church has contradicted its earlier...
Feb. 10, 2009 - My consulting firm, Trinity Consulting, dealt with two intrusions on client networks today. In one case, an intruder stole a password, logged into a web server and added a link to the client's home page which automatically downloaded a Trojan to the computer of anyone who...
Feb. 6, 2009 - If we get too busy with "projects", including the Catholic Culture Project, we're sure to forget about the role prayer must play in all of them. At the same time, it would be a poor spirituality that sought to emphasize prayer only for the sake of particular projects. If our prayer is completely...
Feb. 5, 2009 - As if to confirm the point I made yesterday in "And far too crazy", here comes Newsweek (2/9/2009) with a major three-page spread explaining what Benedict XVI is up to in this matter of the Society of St. Pius X. It seems that Benedict's whole purpose is to refashion the...
Feb. 4, 2009 - This from a reader: "There is absolutely no excuse for [Pope Benedict's] current decision with the Pius X people, thus alienating the Jewish people just as he did previously with the Moslems." Nor is this reader alone. Just look at some recent headlines: German bishops...
Jan. 30, 2009 - With respect to the implementation of both the Second Vatican Council and the ordinary form of the Roman Rite, Benedict XVI has repeatedly called for a "hermeneutic of continuity" rather than the too prevalent "hermeneutic of rupture". In discussions here at CatholicCulture.org, I've found that...
Jan. 26, 2009 - In a decree dated January 21st, Pope Benedict XVI lifted the excommunication imposed upon the four bishops of the Society of St. Pius X whom the late Archbishop Marcel Lefebvre illicitly ordained to continue his Traditionalist movement. The bishops are the current head of the Society, Bishop...
Jan. 23, 2009 - One of the contrasts frequently drawn between American and European culture is that to attend church in Europe is to make a countercultural statement, whereas in America belonging to a church is a means of joining the cultural mainstream. Partly for this reason, immigrants to the United States...
Jan. 21, 2009 - Sometimes I'm still surprised by the strange email messages we receive at the CatholicCulture.org contact address. The reaction to the perpetual rosary for President Obama and his Administration is a case in point. I was both surprised and saddened by the number of people who wrote in to say...
Jan. 19, 2009 - Last Tuesday (January 13, 2009), I called attention to a lengthy report from the Italian journal Petrus which asserted that Benedict XVI was close to promulgating strict new guidelines for the screening of alleged Marian apparitions. Because Petrus has generally been a reliable source of...
Jan. 16, 2009 - I can recall when the Vatican decided in the 1980's that it was going to have to do a visitation of American seminaries. Many of us hoped this would be the beginning of the end for both heterodoxy and the lavender mafia in the Church in the United States. As I recall, however, the results of the...
Jan. 15, 2009 - In the weeks since we started emphasizing the creation of authentic Catholic culture, readers have offered a variety of insights and suggestions. I would divide these into two sections: What we can't do, and what we can. Many readers have emphasized that we cannot hope to succeed in...
Jan. 14, 2009 - Starting today the Church is hosting the 6th World Meeting of Families in Mexico City. Cardinal Ennio Antonelli, president of the Pontifical Council for the Family, is hoping for a massive turnout at the religious observances and celebrations which will extend through Sunday, January 18th. Over...
Jan. 12, 2009 - In an entertaining "On Science" column in the January 12th issue of Newsweek, Sharon Begley comments on the rarity of scientists changing their minds in the face of new evidence. In her own survey of scientific literature, Begley has found what all those who have examined the...
Jan. 9, 2009 - In my notice of the passing of Fr. Richard John Neuhaus, I suggested that one of his great gifts was a constant awareness that all of us—and all natural things with us—have been redeemed. All of nature is fundamentally good; it is designed by God to be perfected, not obliterated, by grace. In a...
Jan. 8, 2009 - Fr. Richard John Neuhaus, editor in chief of First Things, died this morning, January 8th, shortly before 10:00 am. He had been diagnosed with a serious form of cancer last November, with only modest hope of successful treatment, but he came down with a complicating disease over the Christmas...
Jan. 6, 2009 - In an interesting article on Democratic Capitalism in the latest issue of First Things, Michael Novak argues that the present financial crisis was caused by failures in the three interdependent systems which make up a free society: the political, the economic, and the moral. It is hard to argue...
Dec. 30, 2008 - In a recent article on Catholic health care and Catholic culture, I referred to Catholic culture as the "incarnation of Catholic ideas in the concrete circumstances of the social order." I used the word "incarnation" advisedly, for Catholicism possesses a supremely incarnational vision of reality....
Dec. 23, 2008 - I am indebted to a sharp-eyed reader for referring me to the treatise on the heresy of Magisteriumism posted by Ronald Conte on his Catholic Planet web site. The burden of this treatise is to warn people against adhering to the Magisterium of the Catholic Church as if it alone exhaustively...
Dec. 23, 2008 - OK, everybody's noticed it. You have to log in now to read our materials. Registration is no longer merely encouraged; it's required. And no longer can you get at our resources without specifically exercising your registration privileges by logging in. But please note: If you have...
Dec. 19, 2008 - Sigrid Undset (1882 – 1949) is regarded by many to have been the greatest novelist who ever lived. She won the Nobel Prize for Literature in 1928 primarily for her signature work, Kristin Lavransdatter, a trilogy focused on the life of a Catholic woman in medieval Scandinavia. Undset herself had...
Dec. 15, 2008 - In my recent weekly column, Health Care, Catholic Health Care, and Catholic Culture, I talked about the essentially limited and concrete character of culture. The corollary of this point is that it is impossible to have a thorough discussion of Catholic culture without exploring its very specific...
Dec. 12, 2008 - Though people differ on the remedy, nearly everyone agrees that health care in the United States is broken. As a company owner who provides top insurance coverage to his employees, I find that health care is not really broken for us. It's just very expensive. But I hear plenty of horror stories...
Dec. 10, 2008 - Some of the daily decisions we make about how best to serve our users involve advertising. You might be surprised at what goes into this. There are a great many different ways to earn advertising revenue and some of them have a noticeable spiritual or moral impact. Here are a few of the...
Dec. 9, 2008 - Newsweek continues its herculean effort to redefine marriage in its December 15th issue, through Lisa Miller's cover story, Gay Marriage: Our Mutual Joy. Miller, who is also Newsweek's religion columnist, argues that conservative Christians are wrong when they cite the Bible against...
Dec. 5, 2008 - At his weekly Wednesday audience on December 3rd, Pope Benedict suggested that the Catholic doctrine of Original Sin is an alternative to a "vision of despair". At first glance, this does not appear to be an argument in favor of accepting the doctrine, and I don't think the Pope...
Dec. 3, 2008 - If you're wondering why I never talk about money, you've been living in a cocoon. Still, we do receive many emails each year from people who wonder why a web site needs money at all. Perhaps it is time to shed a little light. One of the reasons I moved into online communications in...
Dec. 2, 2008 - It was nice while it lasted. For the past year, I've been writing occasional commentaries on items I've culled from Newsweek for no other reason than it was the source I had chosen to keep up with what the American mainstream is saying. In addition to its news coverage, the magazine...
Dec. 1, 2008 - The purpose of the current UN conference at Doha, Qatar is to promote international cooperation for economic development through the revision of a preliminary agreement reached at Monterey in 2002. In case you didn't know, Qatar is a small, oil-rich nation occupying a peninsula jutting off...
Nov. 24, 2008 - In a brilliant article in the November issue of First Things entitled "Natural Law Revealed", J. Budziszewski explains why Revelation makes it so much easier for people to understand the natural law. One might think that since the natural law is, well, natural, we would not need any...
Nov. 21, 2008 - Most Americans are fairly affluent. Most Catholics—at least those who take their Faith seriously—worry about this from time to time. If properly directed, such worry is very healthy. We weren't created to feather our own nests, and if we expend too much of our time and resources on feathering, it...
Nov. 17, 2008 - Fr. Jay Scott Newman, pastor of St. Mary's Church in Greenville, SC, told his parishioners in the parish bulletin for November 9th that they must not present themselves for communion if they voted for Barack Obama, until they repent of their sin. After making a direct reference to...
Nov. 14, 2008 - In these modern times, knowing things is paradoxically very difficult. Whether in the university, on the street or within families, we find ourselves divided between absolutists and relativists, conservatives and liberals, believers and atheists, creationists and evolutionists, poets and...
Nov. 13, 2008 - The November 17th issue of Newsweek—the one with the Peanuts-like picture of President-Elect Obama smiling from the cover, giving the illusion of a big head on a tiny body—is devoted to a description and analysis of the campaigns of both candidates. It is an interesting wrap-up, though...
Nov. 10, 2008 - The November/December issue of Envoy Magazine includes an article by Jane Brennan, entitled "How Could She Do That?", about what motivates a woman to have an abortion. Jane herself had two abortions, worked with Planned Parenthood, and helped her sister get an abortion before she...
Nov. 7, 2008 - An impressively large number of people around the country prayed hard for the election of pro-life candidates on November 4th. Not only were there vast numbers of people praying privately, but there were innumerable publicly-announced prayer gatherings, novenas, chaplets, rosaries, holy hours and...
Nov. 5, 2008 - I spent a very long time today working up a blog entry which purported to prove from government statistics that one adult woman out of every three has not had an abortion. I still have a deep suspicion of that figure, which has been used repeatedly by both pro-abortion and pro-life...
Oct. 31, 2008 - The impending beatification of John Henry Cardinal Newman, though no date has as yet been announced, has become a flashpoint of controversy, as beatifications and canonizations often are. Newman was one of England's greatest literary and spiritual figures. When and if he is canonized, he will be...
Oct. 28, 2008 - In his outstanding book Render unto Caesar, Archbishop Charles Chaput describes the utterly miserable state of Catholic life in the United States: "By our actions, many of us witness a kind of practical atheism: paying lip service to God, but living as if he didn't exist. Many of us...
Oct. 27, 2008 - If you argue endlessly about this or that form of the liturgy and can be satisfied with nothing less than what you regard as ideal, Pope Benedict wants to yank your chain. The comments in question were made in his preface to the first volume of a German language edition of his complete works, a...
Oct. 24, 2008 - I've had frequent fantasies about three things: (1) Being Superman; (2) Being a walk-on player for the Washington Redskins who saves their season; and (3) Being a bishop who travels around his diocese in disguise, revealing his identity and taking immediate action whenever he encounters a serious...
Oct. 23, 2008 - John McCain: "I have stated time after time after time that Roe v. Wade was a bad decision, that I support…the rights of the unborn. I have fought for human rights and human dignity throughout my entire political career. To me it is an issue of human rights and human dignity."...
Oct. 21, 2008 - Archbishop Charles Chaput has written an outstanding book on Catholic citizenship. The book deserves the widest possible audience, and should be required reading for Catholic politicians. Entitled Render unto Caesar and subtitled "Serving the Nation by Living Our Catholic Beliefs in...
Oct. 17, 2008 - There are so many things wrong with the world that it is a wonder we are not overwhelmed. But as Chesterton had King Alfred say in his Ballad of the White Horse, we Christians generally have more heart to fight and die than pagans have to live. Thus does the Christian King Alfred, defeated and...
Oct. 16, 2008 - At the Synod the other day, a lay participant suggested that Pope Benedict XVI start a blog with his personal reflections on the daily Scripture readings. Such a blog would undoubtedly be extraordinarily good, at least as good as the Pope's brilliant impromptu responses to questions when he...
Oct. 14, 2008 - I had said in an earlier commentary article that, ultimately, those Catholics who want to vote pro-choice will justify it by citing any available reason, no matter how trivial. (See Defending Ourselves Against the Absolute.) Since then, users have acquainted me with several more of these straws at...
Oct. 10, 2008 - The long-running debate over whether William Shakespeare was a Roman Catholic has heated up again recently in the Catholic press. Some months ago I pointed readers to what I regard as the finest summary of the state of the argument in Robert Miola's "Shakespeare's Religion", which appeared in the...
Oct. 9, 2008 - At the Synod of Bishops in Rome this month, Francis Cardinal George of Chicago addressed his brother bishops on the loss of Scriptural themes in the popular imagination. This year's Synod is devoted to "The Word of God in the Life and Mission of the Church" and Cardinal George,...
Oct. 7, 2008 - For liturgical changes over the past generation or so, official preparation of the faithful has been minimal. The vacuum has too often been filled by professional liturgists and liturgical publishing houses with their own agendas, agendas sometimes at odds with the unbroken Tradition of the...
Oct. 1, 2008 - Over the past few years, under the leadership of Dr. William K. Theirfelder, Belmont Abbey College in Belmont, North Carolina has recommitted itself to the Church's vision for Catholic higher education. The College has hired new faculty, recruited students who are serious about their faith, and...
Sep. 30, 2008 - The October 2008 issue of First Things contains a very useful article entitled "Is Mormonism Christian?" The two-part article consists of an essay by a Mormon, Bruce D. Porter, who explains why he believes Mormonism is a form of Christianity, and a counter-essay by an evangelical...
Sep. 26, 2008 - One grows so very tired of pro-choice rhetoric. Listen to Anna Quindlen commenting on Sarah Palin in the September 15th issue of Newsweek: The governor has talked about the choice she and her pregnant teenage daughter have made, but would deny other women the right to make their...
Sep. 26, 2008 - In his second letter to the Corinthians, St. Paul explains how God compensated him for the spiritual gifts he had received: "And to keep me from being too elated by the abundance of revelations, a thorn was given me in the flesh, a messenger of Satan, to harass me" (2:7). Perhaps this was only...
Sep. 24, 2008 - It's happening again. The Church is threatening to terminate social and medical services in the province of Victoria, Australia if a new Victoria law passes which would require doctors in Catholic hospitals to refer patients who want abortions to medical practitioners willing to provide...
Sep. 19, 2008 - During a significant election year, CatholicCulture.org naturally includes increased political news and commentary. Political correspondence from users also increases. Unfortunately, so does the irrationality of the views expressed. The more irrational communications, though often quite detailed,...
Sep. 19, 2008 - Jacob Weisberg writes a regular column for Newsweek called The Big Idea. In the September 1st issue, the big idea he wants us to understand is that the election of Barack Obama is absolutely essential because "our kids would grow up thinking of prejudice as a nonfactor in their lives and the...
Sep. 16, 2008 - One day fairly early in my Catholic teaching career, a student raised a question about the importance of Mary's virginity, and I responded that the doctrine was very important for this reason: Confession
Sep. 12, 2008 - On Thursday nights, when my wife and I take a turn at Eucharistic adoration, I generally spend part of my prayer time asking for a hint as to what I should write about in my Friday article. Often I am blessed with an idea, but not last night. This morning I was in the confession line at Church at...
Sep. 11, 2008 - I just finished reading Carl Anderson's A Civilization of Love, his new book on "what every Catholic can do to transform the world." Anderson is the head of the Knights of Columbus, a Catholic fraternal organization with nearly two million members, so he has had to think a good...
Sep. 9, 2008 - In the July-August issue of The Atlantic, Nicholas Carr has raised a series of interesting questions about our contemporary "Google culture". Entitled "Is Google Making Us Stupid?", Carr's article expresses serious concern about the impact of our search-engine...
Sep. 5, 2008 - It's election season again, and we should make one more attempt to convince our fellow citizens, our fellow Catholics and even some users of CatholicCulture.org that they cannot morally allow any issue to take precedence over abortion in their decision about how to vote in the U.S. presidential...
Sep. 3, 2008 - Several people have raised interesting questions about my column on Integrity in Politics. Careful readers will notice that I did not endorse Sarah Palin's integrity; rather, I welcomed the fact that the integrity question was being aired in response to her selection as McCain's...
Aug. 29, 2008 - The selection of Sarah Palin, Governor of Alaska, as John McCain's running mate has people thinking about integrity again. Palin is a pro-life mother of five who makes no bones about fighting corruption and standing up for the vulnerable. She opposes abortion not only in speech but in personal...
Aug. 28, 2008 - August 28th is the feast of the great St. Augustine, arguably the most significant Father of the Church. Augustine has much in common with us today. He grew up in a largely pagan society, where education was dominated by men who opposed the teachings of Christ. Spiritually, he was a late bloomer,...
Aug. 27, 2008 - With environmental hysteria reaching new heights, it is helpful to take a look at what the Judeo-Christian tradition says about the relationship of man to his environment, and about the proper way to handle environmental concerns. The Acton Institute sponsored a conference of Jewish, Protestant...
Aug. 26, 2008 - It was last Sunday. We were attending Mass in a strange town, and the Gospel was taken from St. Matthew (16:13-20). Christ asked his disciples, "Who do men say that the Son of man is?" It is a passage Catholics typically remember because it ends with a powerful ecclesiastical...
Aug. 21, 2008 - Catholic agencies have been divided on how to handle requests for adoption by homosexual couples. In recent years, this division has been exacerbated by two opposing forces: On the one hand, governments have begun requiring equal treatment for gay "parents"; on the other, the Vatican has made it...
Aug. 21, 2008 - Pope Benedict XVI is at his best when taking impromptu questions. Recently, in a meeting between Benedict and ecclesiastics of the Italian Diocese of Bolzano-Bressanone, Father Karl Golser asked the Pope how to increase the sense of responsibility for creation among Christian communities, and how...
Aug. 19, 2008 - The word liberalism is used in many different senses, at least one of which has been condemned by the Church (Pius IX, Quanta Cura, 1864). At its philosophical core, liberalism seeks emancipation from the supernatural, moral and Divine order, with a rejection of all authority that does not...
Aug. 14, 2008 - I have mentioned Cardinal Walter Kasper's address to the Anglican bishops assembled at the Lambeth Conference several times, but I have only recently been able to study it myself in depth. It constitutes the Catholic Church's formal statement to the Anglican Communion on the state of...
Aug. 12, 2008 - Both before and during the decennial meeting of the Anglican bishops at Lambeth (July 16 – August 3), Vatican officials were muted, to say the least, in their public responses toward Anglicans exploring the possibility of reunion with Rome. The intensity of such explorations heightens every...
Aug. 11, 2008 - The ancients (those wonderful thinkers with plenty of slaves) had the attractive notion that a free man was one who had leisure time on his hands. They even developed the idea of the "liberal arts", being those studies about the nature of reality which were characteristic of a free man. Slaves,...
Jul. 31, 2008 - In my commentary on the current scandal involving Catholic hospitals in Texas (see Open Secrets, Statistics and News, I indicated that the study of sterilizations and abortions performed at these hospitals did not distinguish between direct and indirect procedures, latter being moral in many...
Jul. 30, 2008 - On April 28th I commented on the problem faced by the Vatican with the election of Fernando Lugo Mendez, a bishop, as President of Paraguay. Speculation was rife concerning what Rome might decide to do (see Bishop Fernando Lugo Mendez, President of Paraguay). My own conclusion was expressed in...
Jul. 29, 2008 - In response to my column Toward a Policy on Women, I've received a number of urgent emails from self-proclaimed feminists who think that I could not possibly know anything about women, and who further insist that St. Paul's own comments on marriage must be understood as being shaped by the culture...
Jul. 28, 2008 - There are so many open secrets in the Catholic Church that it is sometimes difficult to figure out what should be reported as news. The recent exposé of Catholic hospitals in Texas is a case in point, but it is not at all an isolated case. To take the most obvious example, veteran Church watchers...
Jul. 25, 2008 - A recent column by Anna Quindlen in Newsweek was essentially an open letter to Barack Obama urging him to pay close attention to the needs of women. Quindlen urged the putative Democratic nominee to speak on behalf of his grandmother, who had no opportunities, his mother, who had few, and his...
Jul. 25, 2008 - One of the oldest copies of the Bible we have is the Codex Sinaiticus, a fourth century Greek manuscript. Among other things, this text contains the oldest complete copy of the New Testament, though about half of the Old Testament is missing. The manuscript was discovered by the German biblical...
Jul. 23, 2008 - At the risk of seeming ungracious to Anglicans and Episcopalians, one has to wonder about the understanding of the Anglican communion expressed by the Archbishop of Canterbury at the opening of the decennial Lambeth Conference. Essentially, Dr. Rowan Williams admitted that Anglicanism cannot be...
Jul. 18, 2008 - Within a short space of time, the states of California, New York, Massachusetts and Maryland have taken steps toward greater recognition of same-sex marriage. These steps have prompted a number of statements from various groups of bishops around the country, statements which can do little more...
Jul. 9, 2008 - The Vatican has recently confirmed that anyone who attempts the priestly ordination of a woman will incur automatic excommunication. At the same time, this year's Lambeth convocation of the world's Anglican leaders has opened the way for the ordination and consecration of female bishops. To the...
Jul. 2, 2008 - When I saw the announcement that the 2008 Synod of Bishops will focus on Sacred Scripture, I thought: "Didn't the Church just issue a major document on that recently?" It turns out that the document I had in mind was issued by the Pontifical Biblical Commission fifteen years ago, in 1993. Does...
Jul. 2, 2008 - What makes a good priest? I've found the answer in fine book by Dominican Father Basil Cole entitled The Hidden Enemies of the Priesthood. From the title, you might think the book is about a conspiracy against priests. But that's only true if you regard the work of the Devil and the temptations of...
Jun. 27, 2008 - Up until June 23rd, it was expected that conservative Anglican prelates meeting in Israel this week would announce a break with the Anglican communion. The Global Anglican Future Conference (GAFCon), convened primarily by African Anglican bishops, is being held at the same time as the traditional...
Jun. 27, 2008 - Here at Trinity Communications, it seems like we are never quite ready for the Next Big Thing. But our core values haven't changed. The relationship between the Next Big Thing and our core values came to the surface once again in a recent series of internal meetings on our plan to merge our two...
Jun. 20, 2008 - Looking out over Smith Mountain Lake in southwest Virginia when the humidity is low is like looking out over C. S. Lewis' Narnia. Everything stands out in welcome relief, crisp, clear, and alive. Sky and clouds, mountains and trees, birds and branches, shoreline and water, docks and boats—it is a...
Jun. 13, 2008 - Owing to the confluence of an East-coast heat wave and the failure of a home air conditioning system, my son Peter, his wife Kristina and their two daughters lived with Mom and Dad again for a few days this week. Seeing Elena (age seven) and Natalie (four) bright-eyed and cheerful at the beginning...
Jun. 10, 2008 - A new musical on the life of the Blessed Virgin Mary will debut at the Vatican in Paul VI Hall on June 17th. The musical is being jointly sponsored by a number of Italian organizations, including the Italian Senate, and also by the Pontifical Secretariat of State and the Pontifical Councils of...
Jun. 6, 2008 - When Pope John Paul II proposed a new set of mysteries of the Rosary in 2002, he wished to make the Rosary even more into a compendium of the Gospel. The Pope pointed out that the traditional Joyful, Sorrowful and Glorious mysteries, while commemorating signal events in salvation history, tended...
Jun. 4, 2008 - Brigitte Bardot, a French film star of the 1960's who was arguably the world's first sex symbol, is now 73 years old. She is back in the news because she was fined nearly $25,000 by a Paris court yesterday for hate speech against Muslims. This resulted from an open letter she wrote to French...
Jun. 3, 2008 - Christians are always called to put God first, and very often this means we need to have fewer possessions to simplify our lives, so that we are not distracted from our top priority. Yet while we live in the flesh, we do need to provide for the material needs and legitimate desires of both...
May. 31, 2008 - I have just returned from the Virginia State Republican Convention, at which delegates selected the Republican candidate for the seat in the U.S. Senate currently held by Republican John Warner, who will not run again. The two candidates for the nomination were the semi-pro-life former Governor of...
May. 28, 2008 - I've noticed a lot of numbers in the news lately, and I only trust about half of them. For example, I don't believe Economy magazine's estimate that Padre Pio's shrine will consistently outdraw the Marian shrine at Lourdes in future years. The shrine may outdraw Lourdes while Padre Pio's...
May. 27, 2008 - The European Union finds itself in a dilemma. Ideologically it is almost viciously anti-family. But as a practical matter, the decline of family life is destroying Europe. The most recent study to bear this out is the second annual report released in mid-May by the Institute for Family Policy in...
May. 27, 2008 - After last week's column on contraception, I received some emails from people who insist that the decision to contracept is purely private, and so the Church has no business attempting to control our behavior. Reading these emails led me to wonder if such people will ever understand that the moral...
May. 16, 2008 - On May 10th, Pope Benedict XVI called Paul VI's landmark encyclical On Human Life an act of courage which has "become a sign of contradiction." He made his remarks at a conference on the fortieth anniversary of the encyclical held at the Pontifical Lateran University. While many Catholics still...
May. 12, 2008 - Archbishop Joseph Naumann has instructed Kansas Governor Kathleen Sebelius to refrain from receiving communion until she repents for her support of abortion. Though the order was given in August of last year, Archbishop Naumann made the matter public in a column in the diocesan newspaper on May...
May. 9, 2008 - Jesus Christ says: "If you continue in my word, you are truly my disciples, and you will know the truth, and the truth will make you free" (Jn 8:32). He also says: "Truly, every one who commits sin is a slave to sin" (Jn 8:34). This does not sound like the American notion of liberty, the freedom...
May. 8, 2008 - Politics is important, certainly, but it is also frequently ugly and even more often amusing. Thus the cover story in a recent issue of Newsweek was devoted to the question of whether Barrack Obama has a sufficient "bubba" quotient to be elected President. With arugula serving as Obama's symbol...
May. 6, 2008 - I was deeply impressed by Avery Cardinal Dulles' farewell address as Laurence J. McGinley Professor of Religion and Society at Fordham University. Cardinal Dulles has held this post for twenty years, and has delivered the last thirty-nine of the semi-annual public lectures associated with the...
May. 2, 2008 - A thousand questions can be raised about Mary, the mother of Jesus. We can discuss what it means for her to be full of grace, or why she was immaculately conceived and assumed body and soul into heaven. We can examine her role in our redemption from the virgin birth to her suffering at the foot of...
Apr. 30, 2008 - Occasionally it is worthwhile to remind ourselves that some news is good. For example, in mid-April the Congregation for the Clergy launched a campaign to remind priests that prayer must be their first priority, and to remind all of us that we should be praying for our priests. This campaign,...
Apr. 28, 2008 - The election of a Catholic bishop to the presidency of Paraguay last week presents an interesting problem for the Vatican. Bishop Fernando Lugo Mendez led the San Pedro diocese from 1994 until his resignation in 2005, ostensibly for health reasons, but almost certainly to pursue a political...
Apr. 25, 2008 - The Church is the flawless bride of Christ. He gave Himself up for her so that "he might present the Church to himself in splendor, without spot or wrinkle or any such thing, that she might be holy and without blemish" (Eph 5:25-27). But it is also true that the Church's sacred identity far...
Apr. 23, 2008 - Did you see the story about the U.S. Senate's refusal to recognize Pope Benedict's concern for "each and every human life"? The final official Resolution of Welcome mentioned the Pope's regard for the vibrancy of religious life in America, his commitment to ecumenical dialogue, his encyclical...
Apr. 22, 2008 - Bishop Bernard Fellay, the schismatic and excommunicated head of the Society of St. Pius X, has stated that Pope Benedict XVI's Summorum Pontificum, which mandated wider use of the 1962 Roman Missal, is not nearly enough to bring about a reconciliation between the SSPX and the Holy See. This is...
Apr. 18, 2008 - My title for this summary and analysis of the Pope's address to American educators deliberately mimics the title I used for my review of his address to the U.S. bishops. Though the title carries a slight risk of oversimplification, it is true that if you understood the Pope's emphasis on moral...
Apr. 18, 2008 - The first formal ecclesiastical event in Pope Benedict's pastoral visit to the United States was his meeting with the entire body of U.S. bishops on Wednesday at the Basilica of the National Shrine in Washington, DC. Here he laid out his program for the episcopate in reviving Catholic life in...
Apr. 15, 2008 - The response to last Friday's column on lying has been remarkable (see Is It Ever Right to Lie?). Many readers have offered their own viewpoints on this complex matter in an exchange of ideas which has been both pleasant and instructive. Every opinion was worth serious consideration. I'll...
Apr. 11, 2008 - The moral question of lying is one of the most interesting and most difficult to resolve perfectly and precisely. It has occupied the attention of moral theologians since the Patristic Age, yet we still don't have a complete understanding of what "lying" means. Most of us have a deep intuition...
Apr. 7, 2008 - On one evening at the end of March, people turned off their lights to observe "Earth Hour". This is essentially an exercise in consciousness-raising for the environment, global warming, and carbon footprints. No harm done, certainly, but some people don't feel that turning off the power for an...
Apr. 4, 2008 - All Catholics are baptized priests, prophets and kings, though only some of us go on to the fullness of any of these roles. Very few of us are kings in the Davidic sense, but all of us lead and govern others to some limited degree. Relatively small numbers of Catholics are called to the fullness...
Apr. 1, 2008 - Something of a furor exploded over the AIDS-prevention policies of Catholic Relief Services in late February when Russell Shaw and John Norton published a report on the agency's new policies on condom information. Then a highly-respected moral theologian, Germain Grisez, questioned the moral...
Mar. 31, 2008 - If those trying to throw sticks in the spokes of secularism sometimes have it rough in America, those facing the opposite problem have it rougher in Egypt, and in most of the rest of the Islamic world. Consider the case of a 23-year-old law student, Abdul Kareem Nabeel Suleiman, who blogs under...
Mar. 28, 2008 - If you look up the verb "proselytism" in most dictionaries, you'll find it defined as any effort to persuade a person to give up one point of view in favor of another. The word is sometimes used in a political sense, but most often it is used religiously. The most common synonym for "proselytize"...
Mar. 20, 2008 - Pope Benedict's efforts to expand the use of the Tridentine Mass have raised Jewish concerns about the traditional Good Friday liturgy. At issue is the prayer for the conversion of the Jews, which is one of the intercessory prayers for those belonging to various non-Catholic religious groups....
Mar. 17, 2008 - It isn't fashionable to say so, but an important element within Islam is radically committed to the complete destruction of non-Islamic societies, the "Christian" West in general, and the United States ("Satan") in particular. It is time to think seriously about our civilization, what values it...
Mar. 14, 2008 - God is radically different from ourselves. "My thoughts are not your thoughts: nor your ways my ways, says the Lord" (Is 55:8). Sometimes God's unfathomable condescension, by which He became like us in all things but sin, leads us to forget just how radically different God is. But it also gives us...
Mar. 12, 2008 - I was too busy at the time to comment on it, but in February Cardinal Cormac Murphy-O'Connor may have started the wave of the future for the Catholic Church in the First World. He dismissed the entire board of directors of the hospital of St. John & St. Elizabeth in London. I believe this marks...
Mar. 10, 2008 - The US Conference of Catholic Bishops has reported that most dioceses are in compliance with the policies the Conference developed at its famous meeting in Dallas in 2002 to deal with the sex abuse crisis. Notably absent from the statistics are the diocese of Lincoln, Nebraska and four Eastern...
Mar. 7, 2008 - Since I began writing regular commentary for CatholicCulture.org, I've occasionally pointed out the need for reform and renewal in the Church. Often these remarks have focused on bishops, religious superiors, and their respective administrative staff. For the past 30 years, Pope John Paul II...
Mar. 5, 2008 - I wanted to follow up on my comments concerning the California home-schooling case (see Ideology, Totalitarianism, and the Public Schools) because it raises another question: At what point is totalitarianism recognized by the citizenry? Bear with me a moment. I am not arguing that the United...
Mar. 3, 2008 - An order by the 2nd Appellate Court in Los Angeles that Philip Long and his wife must cease home-schooling their children has raised serious concerns among California home-schooling families. The Court did not find that the parents were negligent in providing for the education of their children....
Feb. 29, 2008 - It's a powerful book that forces you to understand the grim malaise of the Catholic Church in the United States. It's about much more than the sex abuse scandal. It's about bishops who see the Church primarily as a public institution to be governed and protected by political...
Feb. 26, 2008 - In my last Insights message I linked to an excellent Catholic World News story on Pope Benedict's final words to the General Congregation of the Society of Jesus in Rome on February 21st (see Remember 4th vow, Pope urges Jesuits). The Pope's message is even more striking when you...
Feb. 22, 2008 - "In this great experiment that is American democracy, 'secular' is the only word we have to describe the idea, handed down by the Founders, that our leaders do not belong to God, they belong to us." Thus ends another of Lisa Miller's infamous "Belief Watch" columns in Newsweek (2/25/2008). In this...
Feb. 21, 2008 - I promised to comment on Anthony Esolen's fine book, Ironies of Faith: The Laughter at the Heart of Christian Literature, published last year by ISI Books. Esolen is a professor of literature at Providence College specializing in the classical, medieval and Renaissance periods. He translated...
Feb. 19, 2008 - During the first thousand years of Church history, saints were declared more or less by popular acclaim. Holy souls developed a reputation for sanctity in this life, people began to pray to them after their deaths, and as favors and miracles were attributed to their intercession, their cults grew....
Feb. 17, 2008 - At Eucharistic Adoration the other night, I was reminded again of how central the Eucharist is to Catholic life. It is the key to the right ordering of both our interior and our social lives. It is nourishment for the journey and a foretaste of eternal life. It is at once the means by which we...
Feb. 13, 2008 - So today we started with an ice storm which prevented some of our staff from getting to work on time. What's worse, power was out at one of our major clients so that all their computer services were down. Then we had a management meeting where we spent most of our time rethinking and changing the...
Feb. 8, 2008 - We live in an age in which it has become possible to speculate on the type of beings we would like to become. Advances in genetic engineering and bio-technology are gradually enabling us to "improve" on human nature, which gives rise to the question of whether we should or should not do so. This...
Feb. 7, 2008 - With the erosion of Rudy Giuliani's bid for the Republican presidential nomination, we are left once again with what has become the standard contemporary divide between the Republicans and the Democrats. The Republicans (Mike Huckabee, John McCain and Ron Paul) are all pro-life. The Democrats...
Feb. 6, 2008 - Things are getting interesting in Spain, where the second-ranking political leader has threatened reprisals against the Catholic Church because the bishops recently issued guidelines for voters. José Blanco is the President of the ruling Spanish Socialist Workers Party, second in command to the...
Feb. 1, 2008 - Almost everything these days is seen in terms of power, and almost nothing in terms of authority. To put this another way, our first question is too often about what we can do, and too seldom about what we are. This attitude both animates and confuses many complex issues. From politics to...
Jan. 30, 2008 - After my recent columns pointing out some of the problems in our oldline religious orders, a reader asked me why the Holy See doesn't use discipline to restore Catholic order. I believe this question has a seven part answer. We live in an age in which discipline usually increases sympathy for...
Jan. 29, 2008 - In the case of the Dutch Dominicans vs. the Church in Holland (see The Mass and the Dominicans in Holland), there is good news and bad news. The good news is that the Dominican leadership in Rome, prompted by the Congregation for the Doctrine of the Faith, has finally corrected the three Dutch...
Jan. 25, 2008 - I have tried mightily to avoid a third column in a row which serves primarily to critique the ideas of others. But I have also followed the election of Adolfo Nicolás as the new Superior General of the Society of Jesus. I have speculated on how well he can be expected to respond to concerns...
Jan. 23, 2008 - Back in November of 2007, the Catholic Civility Project released "A Catholic Call to Observe Civility in Political Debate." The effect of this statement, perhaps unintended by some of the signatories, was to discourage Catholic laymen and ecclesiastics alike from making specifically Catholic...
Jan. 22, 2008 - I had mentioned in one of my recent messages to users that the Prefect for the Congregation for Religious had been pretty pointed in his demand that the Jesuits take advantage of the retirement of their Superior General to recommit themselves to faithful theology and faithful service to the Holy...
Jan. 21, 2008 - Between January 15th and 20th, the world witnessed a masterstroke in Benedict XVI's handling of opposition at Rome's La Sapienza University. The Pope succeeded in transforming a run-of-the-mill academic protest into a fundamental question about the university itself. Pope Benedict was scheduled...
Jan. 17, 2008 - A priest of the Archdiocese of Milwaukee, Fr. Paul Stanosz, has written a fascinating article for Commonweal on clerical morale, but it is fascinating only because it reveals far more than the author intends (see The Other Health Crisis: Why Priests Are Coping Poorly, 11/23/2007). As Commonweal...
Jan. 14, 2008 - In two brief blog entries on January 8th I set forth a decision tree for How to Choose among Presidential Candidates. While most readers seemed to respond favorably to my argument that the life issues had to be the first branch of the decision tree, a few objected strenuously. There were two kinds...
Jan. 10, 2008 - On the "Beliefs" page in Newsweek's inaugural issue for 2008, Lisa Miller wrote an essay entitled "Moderates Storm the Religious Battlefield." The essay was accompanied by two teasers. First, in the table of contents: "Among Faithful and Nonbeliever Alike, a Welcome Uncertainty". Then, atop the...
Jan. 8, 2008 - To recap, my first voting principle is the sovereign importance of limiting and ultimately eliminating the abortion license (see How to Choose among Presidential Candidates, I). My second principle is a refutation of the mistaken opinion among some pro-life leaders that it is immoral to support...
Jan. 8, 2008 - A kind reader suggested that I offer an analysis of all the presidential candidates in order to assist voters in making the right choice. Unfortunately, despite the shrill denunciations of modernist Catholics who insist that my opposition to abortion proves I am a shill for the Republican Party, I...
Jan. 8, 2008 - Washington Redskins fans (among whom I count myself) joked about the second coming of Joe Gibbs when he returned to coaching four years ago after eleven years away from the game. The Redskins franchise was in disarray, with only one playoff game since Gibbs had left. We all wanted a new round of...
Jan. 4, 2008 - Over the twenty centuries of the Church's life, Christians have advanced all kinds of arguments to convince non-Christians to accept the Faith. Some systematic apologists have come perilously close to arguing that every truth contained in Revelation can be proved by natural reason. Others have...
Jan. 2, 2008 - It doesn't take a genius to forecast Pope Benedict's most important theme for 2008. In his first address of the new year, he emphasized the need for the Church to find a fuller understanding of her mystery in the person of the Mother of God so that Christians can replace the contemporary darkness...
Dec. 21, 2007 - I had known Earl for as long as I can remember, though he was my senior by thirty-seven years. He was a hard-working, reliable man, an excellent provider for his family, always responsible and deeply trustworthy. Born in 1911, he had already lived through the Great Depression and two world wars...
Dec. 19, 2007 - I am indebted to a reader knowledgeable in biology for sending me a study from the latest (Winter 2007) issue of The National Catholic Bioethics Quarterly questioning whether Plan B is an abortifacient. This is an important follow-up to my recent column on Plan B and the Case of Rape. The...
Dec. 19, 2007 - When Pope Benedict's message for the World Day of Peace was released on December 11th, one of the first stories on it that we saw came from London's Daily Mail. The headline was "The Pope Condemns the Climate Change Prophets of Doom". The article by reporter Simon Caldwell stated that Pope...
Dec. 18, 2007 - The political powers in Europe and America have recently prevented a bishop from relieving a priest of his parish assignment, stopped another bishop from ordering a priest not to write a certain book, compelled bishops to change the policies of Catholic hospitals, and generally meddled to their...
Dec. 14, 2007 - Recently the bishops of Connecticut were faced with a new State law requiring that all hospitals (including Catholic hospitals) administer the drug known as Plan B to victims of rape, provided a pregnancy test is negative. Before the law was passed, the bishops stated that they could not comply if...
Dec. 13, 2007 - If any news reporter makes it his vocation to report good news, I haven't met him. Still, occasional good news does catch the eye. I've seen four such items in the past week. First, a giant statue of Jesus has been unveiled in Manado, Indonesia. The statue cost over a half-million dollars and...
Dec. 11, 2007 - The Doctrine Committee of the United States Conference of Catholic Bishops has released a statement criticizing a book by Fr. Peter Phan, chairman of the theology department at Georgetown University. The book, Being Religious Interreligiously: Asian Perspectives on Interfaith Dialogue, casts doubt...
Dec. 10, 2007 - Here we go again. The alarm goes off. I stagger out of bed in the gray funk of Monday morning depression. The weekend was, as usual, less refreshing than it should have been. Now it's time to go around one more time, the same as last week. In Pooh's immortal words: Oh help. Oh bother. When...
Dec. 7, 2007 - Irish justice minister Brian Lenihan has a plan to support same-sex couples. Speaking last Tuesday to the Gay Lesbian Equality Network, Lenihan said the administration of Prime Minister Bertie Ahern has committed itself to introducing new supportive legislation in March of 2008. Lenihan pointed...
Dec. 5, 2007 - Having just finished my first reading of Pope Benedict's second encyclical, Saved by Hope (Spe Salvi), I can pass along a summary of its riches, without obscuring them through excessive personal commentary. As the title indicates, this encyclical is devoted to the signal importance of hope to...
Dec. 3, 2007 - From the beginning of my work as a Catholic apologist way back in 1966 I have always been most interested in defending the Church against those among her leaders and teachers who are unfaithful. I have had a special horror of all those who, in the name of the Church, preach and teach their own...
Nov. 29, 2007 - I've finally plowed through what we might call the U.S. Bishops' quadrennial voting manifesto, "Forming Consciences for Faithful Citizenship", released at their November 2007 meeting. Never has a document been so technically correct yet so utterly confusing. As a piece of practical voting advice,...
Nov. 27, 2007 - I had a very interesting and worthwhile exchange with a priest concerning my blog entry about questionable Eucharistic theology in Holland (to which, out of respect for my correspondent, I will not link again here). The problem he posed was essentially this: How do I square the public criticism of...
Nov. 20, 2007 - A recent Zenit news story was entitled "Faith and Reason Can Be Friends". It was perhaps an unfortunate title, reminiscent more of Sesame Street than of the Catholic tradition, but it was based on a papal talk and raises a valid question. What is the relationship between faith and reason for...
Nov. 19, 2007 - I don't mean to harp on it, but the politics of capital punishment is interesting. Although the United Nations' recent vote in favor of a moratorium on the death penalty was warmly welcomed by Renato Cardinal Martino (who had worked for some years unsuccessfully toward that end), it came only...
Nov. 16, 2007 - Catholic World News chief Phil Lawler led the way for Trinity Communications in disagreeing with "A Catholic Call to Observe Civility in Political Debate". When he reported the release of this statement by the Catholic Civility Project on November 7th, Lawler immediately editorialized...
Nov. 15, 2007 - The Pope's recommendation that pharmacists exercise conscientious objection to avoid dispensing abortifacient drugs has struck a chord in several quarters, not least among Catholic pharmacists themselves and in an organization devoted to the social teachings of the Church. Pietro Uroda, the...
Nov. 14, 2007 - Is a new wind blowing through Rome? Vatican officials suddenly seem to be speaking out against the abuses and deficiencies which have been so characteristic of Catholic life over the past generation. In short order, we have two cases in point. First, the Secretary of the Congregation for Divine...
Nov. 12, 2007 - The Augustinians and the Dominicans in The Netherlands have publicly gone off the rails. For some time, do-it-yourself liturgies have been performed each Sunday at the Augustinian Church in Nijmegen, where Protestant and Catholic laity jointly celebrate "mass" without the benefit of a priest. Now...
Nov. 9, 2007 - Sponsoring a successful bill requiring New Jersey pharmacists to dispense abortifacient pills even if it violates their consciences, State Senator Joseph Vitale explained that while he respects individual conscience, it "should not come into play when subjective beliefs conflict with objective...
Nov. 9, 2007 - On November 2nd the Community of Sant'Egidio and the World Coalition Against the Death Penalty delivered a petition to the United Nations calling for an end to capital punishment. The petition was signed by five million people from 154 countries. Opposition to the death penalty has been growing...
Nov. 6, 2007 - There is a great deal to comment on today. For example, New Jersey just passed a law which forces pharmacists to fill prescriptions for abortifacient drugs whether it violates their consciences or not. One wonders why the State can't leave people free to determine what sorts of trade they wish to...
Nov. 5, 2007 - Bishop Arthur Roche, Chairman of the International Commission on English in the Liturgy, has submitted a new translation of the Roman Missal to the English-speaking episcopal conferences for review and comment. The promulgation of the third typical edition of the Roman Missal in 2002 occasioned...
Nov. 2, 2007 - As part of its coverage of the recent widespread fires in southern California, Newsweek explored the larger problem of arson ("The Scorched-Earth Obsession", November 5, 2007). The article notes that some arsonists are politically motivated, reporting that "abortion clinics are favorite...
Oct. 30, 2007 - On December 7th, New Line Cinema will release a film called "The Golden Compass" based on Philip Pullman's His Dark Materials trilogy. The books are vehemently anti-Catholic and anti-God but the movie has been altered somewhat. The final result remains to be seen. I guess it will come as a sort of...
Oct. 29, 2007 - Speaking to the International Federation of Catholic Pharmacists earlier today, Pope Benedict XVI urged pharmacists to conscientiously object to the dispensing of drugs prescribed to induce abortion or euthanasia. This puts pharmacists in a tough spot, because many of them don't have the luxury of...
Oct. 26, 2007 - In a recent episode of Boston Legal, a 15-year-old girl sues her high school for letting her catch AIDS by teaching sexual abstinence instead of promoting condoms. No, I don't waste my time watching such programs; I learned about this elsewhere. But the argument apparently has a certain...
Oct. 24, 2007 - After writing last week's column (Authority and the Logic of Revelation) I was distressed to read Gilbert Meilaender's article in the November issue of First Things, entitled "Conscience and Authority". Meilaender is a learned and deeply religious man who teaches Christian Ethics at Valparaiso...
Oct. 23, 2007 - Some years ago, the parish where my parents had retired used a rather strange "altar bread". It was so sweet that it seemed to have substantially more in it than wheat flour and water. When the oldest priest of the parish said Mass, he always brought his own traditional hosts. He never said...
Oct. 19, 2007 - The rejection of religious authority by Catholics never ceases to amaze me. Whenever I remark on the need for some bishop to enforce a proper understanding of Catholicism, I hear from those who detect in my comments the foul odor of authoritarianism. Such persons perceive authority as driven...
Oct. 18, 2007 - There is a good deal of debate among Catholics concerning the fruitfulness of dialogue with Muslims. Obviously, Muslims have often regarded the "Christian West" as an enemy to be destroyed. But Muslim nations and the Holy See have also found common ground in resisting the sexual ideology of the...
Oct. 16, 2007 - One could fill a book with the ways in which schools "in the Jesuit tradition" have deliberately and defiantly undermined the Catholic faith of their students over the past forty years. The most recent example is the decision of Holy Cross College in Worcester, Massachusetts to host a conference...
Oct. 12, 2007 - I am continually amazed at how many Catholics forget the power of personal prayer. There are priestly, consecrated and lay apostles who make significant commitments to the active Christian life, including the Church's liturgical life, but fail to nourish that commitment through personal...
Oct. 11, 2007 - At the same time the Council of Europe was condemning creationism as a threat to human rights, Pope Benedict was warning against moral relativism for the very same reason. An innocent bystander might be tempted to believe that Catholics are no better than secularists when it comes to attempting to...
Oct. 9, 2007 - As I noted in Creationism 101: Unscientific?, the Council of Europe recently declared that creationism and intelligent design should be barred from classrooms because "creationism could become a threat to human rights." This is an indefensible position. The very idea of human rights grew out of...
Oct. 8, 2007 - If you didn't believe the evolution wars were heating up, you'll believe it now: The Council of Europe has adopted a resolution calling upon all nations to firmly oppose the teaching of creationism and intelligent design in schools, which the CE regards as a dangerous and unscientific trend...
Oct. 5, 2007 - Some months ago a reader asked me to say something about the Discovery Channel's claim that the tomb of Jesus had been found in Jerusalem. I didn't regard the request as urgent because the tomb of Jesus has been "found" many times and in many places, despite the complete absence of evidence. The...
Oct. 4, 2007 - The resurgence of reality continues in surprising ways. Even as relatively abstract entities such as the United Nations and the European Union continually try to bully member states into full acceptance of the politics of sterility, at lower levels we may be seeing the opposite trend. This is...
Sep. 28, 2007 - A few weeks ago I removed from our library a misplaced document which purported to prove that Islam was really a polytheistic faith based on an ancient pagan god of the half-moon. The article ignored Mohammed's obvious purpose, inspired by Judaism and Christianity, of using the cult associated...
Sep. 28, 2007 - Archbishop Francisco Chimoio of Mozambique apparently has a new strategy for discouraging promiscuity, contraceptive sex and the spread of AIDS. Contrary to AIDS activists, Chimoio contends that a true battle against the disease "means marriage, people being faithful to their wives" and sexual...
Sep. 25, 2007 - A week ago I reviewed The Evolution Controversy by Thomas B. Fowler and Daniel Kuebler. One of the things this book does extremely well is to identify the scientific points in controversy among the four main schools of thought on human origins: Neo-Darwinism, Meta-Darwinism, Creationism and...
Sep. 25, 2007 - In early February 2008 the Pontifical Council on the Laity will host a conference based on John Paul II's Mulieris Dignitatem (On the Dignity and Vocation of Women). This conference offers genuine hope for a true renewal of the Christian understanding of women. Drawing from all five continents,...
Sep. 21, 2007 - The blood of St. Januarius liquefied on schedule in Naples on his feast day, September 19th. Januarius was martyred in the persecutions of Diocletian in the early fourth century. His blood, now preserved in a vial displayed in the local cathedral, has liquefied on a regular schedule for over 400...
Sep. 21, 2007 - In Wednesday's blog entry, I reported the widespread attitude that holds the Church guilty of heavy-handed authoritarianism whenever she attempts to prevent her representatives from teaching whatever they want in her name. Consider the following quotes from eight different writers who posted...
Sep. 19, 2007 - The Vatican is investigating the theological views of Georgetown University theologian Fr. Peter Phan. This was reported online at NCRcafe.org by John Allen of the National Catholic Reporter. But I found the comments posted by readers more significant than the story itself. Every comment...
Sep. 18, 2007 - Bishop Raffaele Nogaro of Caserta, Italy forbade the celebration of Mass according to the Missal of John XXIII on September 15th in his diocese, despite the permission Benedict XVI gave to all priests in the motu proprio Summorum Pontificum, which went into effect four days earlier. Bishop Nogaro...
Sep. 14, 2007 - Despite the prolonged ascendancy of Darwinian evolution in high school and college biology classes, the controversy over Darwin's theory gets hotter with every passing year. A majority of the scientific community accepts it, but a majority of American citizens does not. Darwinism, and evolution in...
Sep. 12, 2007 - Zimbabwe's President Robert Mugabe has succeeded in pressuring Archbishop Pius Ncube of Bulawayo to resign. The Pope accepted Ncube's resignation under canon 401-2, for illness or "some other grave reason." The particular circumstances of this resignation prompt a reflection on the provisional...
Sep. 8, 2007 - There is an old Negro Spiritual called "Nobody Knows the Trouble I've Seen", and it's true for all of us. During the course of our lives we both see and experience a good deal of trouble, much of it deeply personal. It is unrealistic to expect anyone else to understand the impact these troubles...
Sep. 6, 2007 - This is the title of the engaging memoir of Notre Dame philosopher Ralph McInerny, who is famous for just about everything, including his deep commitment to the Catholic Faith. The title comes from the book of Job, where various servants report a sequence of utter catastrophes to Job, each...
Aug. 30, 2007 - The Second Vatican Council is said to have ushered in the age of the laity, and the post-conciliar period has certainly seen an increase in lay ministry in the Church. However, critics have suggested that so far the age of the laity has resulted mainly in the clericalization of the laity, and even...
Aug. 28, 2007 - The Thomas More Law Center gets involved in a lot of striking cases. Yesterday the non-profit legal group announced that it will represent citizens opposed to the opening of an Islamic academy by the New York City Department of Education. The Khalil Gibran International Academy is slated to...
Aug. 27, 2007 - When attempting to grow into union with God, the key word used by great spiritual writers is "practice"—as in practicing the presence of God. There are two aspects to the word "practice" which bear upon this fundamental goal in life. The primary meaning of "practicing the presence of God" is...
Aug. 23, 2007 - We all thought we knew the full price of the sex abuse scandal: The psychological and emotional distress of the victims, the suffering of priests tainted (justly and unjustly) by the scandal, the loss of ecclesial credibility, and the monumental financial cost to the faithful from settlements now...
Aug. 21, 2007 - In 1960, William Lynch (1908 – 1987) wrote a landmark work of literary criticism which was to become a legend among those who grasp the sacramental approach to reality. Lynch entitled his work Christ and Apollo, with Apollo symbolizing the leap away from the real in the name of enlightenment, and...
Aug. 20, 2007 - The BBC reported last Thursday that the Vatican has altered entries on Wikipedia, specifically the article on Gerry Adams, the Irish leader of the political party Sinn Fein. According to the story, a tool called the Wikipedia Scanner shows the identity of organizations which alter Wikipedia...
Aug. 17, 2007 - To say that I am astonished by the intelligence of CatholicCulture.org users sounds condescending. It is better to stress the truly edifying generosity with which this intelligence is shared. I rarely write anything without receiving comments which enrich my understanding of the topic. This...
Aug. 14, 2007 - Bishop Martinus Muskens of Breda in The Netherlands has called upon Christians to begin calling God "Allah". Bishop Muskens is confident this will promote better relations with Muslims and, after all, "God doesn't really care how we address Him." We are not amused…or are we? On the one hand,...
Aug. 13, 2007 - I had to smile at Italian Prime Minister Romano Prodi's complaint that Church leaders don't speak out frequently enough against tax evasion. He never hears sermons about this at Mass. Yet, Prodi claims, hundreds of thousands of Italian taxpayers understate their income every year. Prodi's...
Aug. 10, 2007 - August is the month of the Eucharist, and I have noticed an increase of materials on that topic in our parish vestibule. One printed item features the headline, "What Has Happened to My Devotion?". The article proceeds to explain favorably the new community-centric experience of Christ that has...
Aug. 9, 2007 - The problem with annulments is deeper than the corruption of the tribunal system in the United States. A profound lack of formation and even courage is at the root of it all. Substantially more annulments are granted in the United States than in any other country of the world. The numbers are...
Aug. 7, 2007 - All those who think about economics, especially businessmen, wonder at one time or another about the great rules of production and exchange. Which economic systems are capable of producing prosperity? Do such systems operate according to fixed laws or are they culturally conditioned? These...
Aug. 3, 2007 - At the June 8th meeting of the Catholic Theological Society of America, Christopher Ruddy addressed the "ecclesiological issues behind the sexual abuse crisis." I haven't been a fan of the CTSA, but Ruddy is right on target. He says that things won't get better if all we do is address abuses. We...
Jul. 22, 2007 - By now it is a commonplace of counter-cultural reporting that concern about global warming is as much the latest secularist crisis of salvation as it is anything else. Should Catholics be concerned about it, one way or another? While the scientific community is generally agreed that the globe...
Jul. 20, 2007 - An ancient Catholic dictum has been brought back to center stage by the recent clarifications of Vatican II's teaching on the Church by the CDF. I refer to the doctrine of extra ecclesiam nulla salus ("outside the Church there is no salvation"). My email has been fairly hammering with confusion...
Jul. 16, 2007 - The news is a few days old, but I haven't had a chance to comment on it. The head of the Society of St. Pius X has described the expansion of use of the 1962 Missal as "not a step, but a leap in the right direction." He also holds out hope for another conciliatory step: the lifting of the decree...
Jul. 13, 2007 - Perhaps the most interesting question surrounding Summorum Pontificum is what its impact is likely to be. This Motu Proprio is a disciplinary decree concerning the liturgy. In other words, it is a policy decision, and its wisdom and effectiveness will be decided ultimately by the results. In the...
Jul. 13, 2007 - Whenever Rome issues any sort of disciplinary decree, especially one with widespread liturgical repercussions, it is important to understand exactly why the change was thought to be necessary or beneficial. In this entry, I examine the reasons Benedict himself gave for expanding the use of the...
Jul. 13, 2007 - Pope Benedict XVI's Motu Proprio Summorum Pontficum consists of a general introduction followed by a series of prescriptions for addressing the use throughout the Church of the Roman Missal of 1962. In this blog entry, I simply summarize the document and what it decrees. For an explanation of...
Jul. 12, 2007 - Some people claim Summorum Pontificum authorizes a wider use of the 1962 Roman Missal. Others assert that its obvious purpose is to encourage the development of retreat centers and to declare St. Ignatius of Loyola the Patron of Spiritual Exercises. What nobody in this heated controversy seems...
Jul. 11, 2007 - In a most interesting series of questions and answers issued yesterday, the Congregation for the Doctrine of the Faith attempted to clarify Vatican II's teaching on the nature of the Church of Christ, and its identity with the Catholic Church. This was deemed necessary because of continual...
Jul. 10, 2007 - It is worthwhile offering one final comment on Benedict XVI's book. In addition to the serious theological scholarship and profound spiritual insight characteristic of the work, Benedict occasionally aims some well-deserved jabs at the academic abuses characteristic of Catholic Biblical...
Jul. 6, 2007 - In a recent blog entry, I commented on the efforts of the Malaysian government to financially reward those who convert to Islam, while penalizing those who abandon that faith. I suggested this was an insult to Islam as, were the shoe on the other foot, it would be an insult to Christ. The...
Jul. 5, 2007 - Malaysia has become a case study illustrating why government should deliberately provide neither incentives nor disincentives to join a particular religious group. Conversion away from Islam in that country is punished with five years in prison and a $3,000 fine. But a Muslim who marries a...
Jul. 3, 2007 - For years, the Catholic Theological Society of America has been a preserve of modernist and semi-modernist theologians who spend much of their time reinterpreting, rather than illuminating and deepening, the teachings of the Church. Fr. Richard John Neuhaus had already commented in First Things...
Jul. 3, 2007 - Committed Catholics in America sometimes fret over the celebration of Independence Day. The culture wars keep us focused on so much that is seriously wrong in our country. This can lead to depression and bitterness when it comes to our preeminent national holiday. But what other perspective is...
Jun. 22, 2007 - It is difficult to know what to make of Guidelines for Pastoral Care of the Road, a document recently issued by the Pontifical Council for the Pastoral Care of Migrants and Itinerant Peoples. It is like a lengthy and uninspiring sermon, systematically covering what we already know about basic...
Jun. 19, 2007 - Following my recent column outlining the impediments to Faith characteristic of the modern world, many have written to suggest other aspects of our current culture which impede our relationship with God. These fresh ideas fall into several categories. Electronic Media: The first category...
Jun. 18, 2007 - I was very sorry to see the falling-out between Colorado Right to Life and National Right to Life last week. I was even more disturbed to see the American Life League commend Colorado Right to Life for putting "personhood before politics" in the dispute. This is more of the same old pro-life...
Jun. 15, 2007 - I'm lucky to live in a sort of Catholic counter-culture, with my own Catholic company employing a wonderful Catholic staff, sending my kids to outstanding independent Catholic schools, and even residing in one of the better dioceses in the United States (Arlington). So sometimes I forgot how hard...
Jun. 13, 2007 - I had promised to return to Pope Benedict's book in my blog, but one scarcely knows where to begin. The book is just too rich. Perhaps the best thing I can do is provide a sampling, selected almost at random, in the hope that others really will read it for themselves. So let's look at just five...
Jun. 12, 2007 - The Vatican auditorium will soon boast solar panels on its roof to power not only that facility but other Vatican buildings, especially during summer electrical shortages in Rome. I don't know what the payback period is in terms of energy savings, but the plan does show the Vatican's commitment to...
Jun. 11, 2007 - Apologetics, or the defense of the Faith, generally takes one of two forms. Either it offers convincing arguments which show the truth of various doctrinal propositions, or it offers persuasive demonstrations that the Christian faith is the best way to fulfill legitimate human aspirations. Both...
Jun. 6, 2007 - A great deal of what we expect from the Church is determined by our unique personalities. For example, some of us aren't really comfortable with priests who don't regularly take public stands on the life issues, while others are suspicious of those who lack warmth or fail to devote themselves to...
Jun. 4, 2007 - In my previous entry, I commended George Cardinal Pell for employing an oath of fidelity in the Catholic school system in Sydney, Australia. In discussing the role of such an oath, I used terms such as "fully committed to the teachings of the Church", "devoted to the Magisterium", and "Catholic...
Jun. 4, 2007 - George Cardinal Pell will require that all senior staff in the Catholic school system in Sydney, Australia take an oath of fidelity to the teachings of the Catholic Church. This is part of his pastoral plan to rejuvenate Catholicism in his diocese over the next four years. One part of the plan is...
Jun. 2, 2007 - I think, finally, one has to laugh. I refer to the 130 theologians from Germany and Austria who have signed a petition for reform of the Congregation for the Doctrine of the Faith. This core group is now rumored to be seeking signatories from other countries. Thirty years ago this would have been...
May. 31, 2007 - I've written in praise of the Catholic priesthood occasionally in the past, but I came across a passage in the book of Wisdom recently which highlights once again the august nature of this calling. One of the great themes of this book is that while God punishes both Israel's enemies and Israel...
May. 28, 2007 - It seems to me that many people confuse the substance of the Faith with the style in which the Faith is presented to others. I had an unfortunate exchange last week with someone who claimed that by drawing attention to Benedict XVI's emphasis on dialogue with Muslims, I was in effect collaborating...
May. 23, 2007 - I see that long-time Wikipedia employee Larry Sanger is starting a rival service called Citizendium. (One suspects the emphasis is to be placed on Zen.) Sanger's purpose is to provide an online encyclopedia that is properly vetted by experts, so that you can rely on it. The whole concept of...
May. 22, 2007 - OK, so my boat is totaled. It turns out that my little 15-foot West Wight Potter sailboat suffered sufficient damage in the mishap of May 6th for the repairs to exceed the worth of the boat. The damage is mostly cosmetic, but I'm up against the body shop syndrome with a vengeance. Now I have to...
May. 18, 2007 - My parish church is blessed to have a very enthusiastic priest who recommends many excellent books from the pulpit. At morning Mass on the day on which Benedict XVI's Jesus of Nazareth was to be released, he described how he had tried to get an advance copy the evening before at the local Barnes &...
May. 15, 2007 - Eighteen Democratic members of the US House of Representatives objected yesterday to Benedict XVI's recent confirmation that pro-abortion politicians should not receive communion and may be subject to excommunication. The group of legislators was led by Representative Rosa DeLauro of Connecticut....
May. 14, 2007 - On May 12th a very large number of Italians demonstrated in Rome on behalf of the family. Although the gathering was billed as a positive statement unrelated to any particular legislation, it is clear that the size of the rally was in direct proportion to opposition to the current government's...
May. 11, 2007 - In a telling analogy, Catholic World Report editor George Neumayr has likened Europe to the prodigal son, squandering its inheritance and reducing itself to utter emptiness. In commenting on the recent Europafest sponsored by the European Union to celebrate European culture, Neumayr also observed:...
May. 11, 2007 - Don't know what ontology is? How about ontogeny? Of course maybe you don't care. But even those ill equipped by interest, aptitude or education to deal with these concepts can be glad that the Church is not ignoring them. The Pontifical Council for Culture coordinates an ongoing project called...
May. 9, 2007 - After twenty-one years, the infamous NOW v. Scheidler case has been laid to rest. Judge David Coar issued a final ruling in the Seventh Circuit Court of Appeals dismissing all charges brought by the National Organization of Women in 1986 against Joe Scheidler, director of the Pro-Life Action...
May. 8, 2007 - I was thinking of the Eucharist not long after capsizing my little sailboat in the Potomac River in high winds last Sunday. Attempting unsuccessfully to right a boat after the cabin has filled with water, and while hanging on to its upturned side in a three-foot chop, tends to make you appreciate...
May. 4, 2007 - Everybody has a beef with the Church, but I'm concerned here with those who love her. The annual report of the St. Joseph Foundation shows that the three canonical issues which most concern dedicated Catholics are weaknesses in the liturgy, in pro-life commitment, and in ecclesiastical...
May. 3, 2007 - I continue to be amazed at the number of people who condemn CatholicCulture.org's insistence that the application of the death penalty involves prudential judgments about which good people may disagree. Capital punishment is completely different from abortion in this respect. I partially...
May. 2, 2007 - At his weekly audience today, Pope Benedict XVI asserted that "the fast track to knowing God is love." Souls are drawn toward union with God in a manner similar to the receptivity between a man and a woman. "Another person can be reached only if you open your hearts," said the Pope. It would be...
Apr. 27, 2007 - The president of the Association of Catholic Colleges and Universities says he hopes that "a more pronounced prophetic voice will become one of Catholic higher education's distinctive contributions to the world." In fact, he has outlined a twelve-point program to get us there. Speaking at...
Apr. 25, 2007 - J.R.R. Tolkien's new book, The Children of Hurin, was released in mid-April. It's available in hardback for just over $15 (on Amazon), including illustrations by Tolkien artist Alan Lee. I've read about half of it so far. The story, which is very dark and definitely tragic, explores the impact...
Apr. 24, 2007 - In recent weeks Italian Christians have experienced an outbreak of gay hostility, including slogans urging death to Christians, because Church leaders have stood firm against the idea of same-sex civil unions. But this hostility has, at least, come from private citizens. In the United States, it...
Apr. 20, 2007 - In her April 13th column in the London Times, Caitlin Moran argued that abortion is the "ultimate motherly act". Moran's column was written in response to a radical feminist who began to have doubts about abortion after experiencing the birth of her own child last year. Journalist Miranda...
Apr. 18, 2007 - I won't disguise a few concerns I have about Bishop Gregory Aymond's personal reflections after five years of managing the sex abuse scandal. Though it may not be obvious in my bare summary of his main points (see Five Years after the Scandal, I), much of Bishop Aymond's presentation still...
Apr. 18, 2007 - Bishop Gregory Aymond of Austin is chairman of the USCCB Committee for the Protection of Children and Young People. On March 20th, he gave a speech at Georgetown University offering his personal view of the situation five years after the sex abuse scandal broke in early 2002. Here is a summary of...
Apr. 16, 2007 - In 2005, Christoph Cardinal Schönborn touched off a firestorm in a New York Times opinion piece which raised significant concerns about the relationship among science, reason and faith. That intervention was not as successful as it might have been because of the Cardinal's assessment of...
Apr. 14, 2007 - Daniel Maguire has finally been chastised by ecclesiastical authority. In March, the Administrative Committee of the United States Conference of Catholic Bishops approved a statement by the Committee on Doctrine which detailed the ways in which Maguire's theological positions deviate from the...
Apr. 11, 2007 - Today a fund-raising letter comes from John T. Bruchalski, MD, founder of the Tepeyac Family Center and chairman of the Divine Mercy Care foundation which funds TFC's ground-breaking pro-life medical work. Tepeyac is a non-profit pro-life medical facility specializing in obstetrics and gynecology....
Apr. 10, 2007 - Here's a snippet from real life for you. My wife, my youngest son Thomas, and I all flew south from Washington, DC to Texas to spend Easter with my oldest son Christopher, who is a philosophy professor at the University of Dallas. We were happy to escape the unseasonably cold temperatures forecast...
Apr. 3, 2007 - When I wrote my last column on the importance of taking Holy Week seriously, I used the conversion of Episcopal Bishop Daniel Herzog as an occasion to consider how much we Catholics take things for granted. Many readers appreciated the point, but there were a few who thought I was either...
Mar. 30, 2007 - The Episcopal Diocese of Albany has just announced that Bishop Daniel Herzog entered the Catholic Church shortly after his retirement at the end of January. One can only imagine how much Holy Week will mean to Bishop Herzog this year. For the first time, the sacred mysteries in which he...
Mar. 28, 2007 - Here comes that "truth" business again. I've been using Proverbs for spiritual reading lately, with the assistance of the excellent pastoral commentary available in the Navarre Bible. Chapter 19 verse 9 says: "A false witness will not go unpunished, and he who utters lies will perish." The...
Mar. 27, 2007 - I may be the last to know, but I wasn't aware of the Institute for Priestly Formation at Creighton University until I saw it profiled in the March 2007 issue of Inside the Vatican. The IPF is a very bright light on the horizon of priestly ministry in the United States. The Institute for...
Mar. 23, 2007 - An old saw reminds us that no matter which side of the barque of Peter we fall off of, we'll drown. Port or starboard, left or right: the result is the same. That's why both traditionalists and modernists are drowning in the same sea. Paradoxically, despite being mortal enemies, they are drowning...
Mar. 22, 2007 - Truth, of course, is the mind's conformity with reality. It is hard to see why our age has difficulty with such an elementary concept. All falsehoods, including all forms of relativism, are simply mental deviations from reality. Within this proper understanding, there are still many aspects of...
Mar. 20, 2007 - I am indebted to several readers who responded to my column on contraception by pointing out that not all contraception is what it claims to be. Many abortifacient products are marketed as "contraceptives". These products change the nature of the moral case. When I spoke of contraception as...
Mar. 19, 2007 - The postulator for the cause of Pope John Paul II has reported that many miracles attributed to the great pope's intercession have been submitted from Russia, including several cases dramatic enough to be formally studied by physicians. This is not surprising, and it matches the experience of many...
Mar. 16, 2007 - If Italy has become a vast museum, it is a museum with artifacts that many still care about. A case in point is the St. Nicolo Cathedral in Noto, Sicily, which collapsed in 1996 after an earthquake had weakened the structure six months earlier. Noto is a lovely town on the southern slopes of...
Mar. 15, 2007 - Fred Nassiri immigrated to the United States from Iran in 1962 at the age of 20 and went on to become a fashion magnate who is one of America's largest wholesalers of designer labels. He is now a billionaire, but a billionaire with a difference. It seems that Nassiri, despite his material...
Mar. 15, 2007 - The recent debate over contraception between Fr. Thomas Euteneuer of Human Life International and nationally syndicated talk-show host Sean Hannity has brought to center stage an issue which most Americans—and most Catholics—simply do not understand. Let's review what's wrong with...
Mar. 12, 2007 - More evidence of the ills of the scientific establishment comes from Paolo De Coppi, an Italian expert in stem cell research. De Coppi claims that it took him seven years to get a paper published on his extensive experimental evidence that stem cells derived from amniotic fluid are more promising...
Mar. 12, 2007 - I'm now old enough to be ready to reject the culture of youth. I was struck again by the limitations of youth when I was helping a high school junior with a school paper on the liberal arts this past weekend. The difficulty he had conceptualizing the rather abstract categories required for the...
Mar. 9, 2007 - Well, here's something I have an opinion on. Recent news stories have highlighted the criticism by German bishops of Israeli treatment of Palestinians. Some bishops have made reference to their own country's history in voicing their concerns. The uproar among Jewish leaders has been so great...
Mar. 8, 2007 - In order to preserve our sexual liberties, our legal and medical establishments have striven mightily to keep the nature and consequences of abortion from being widely known. Nowhere has this been more evident than in the consistent refusal of abortion clinics to provide full information on the...
Mar. 6, 2007 - I didn't have Archbishop Anders Wejryd in mind when I wrote my column interpreting Cardinal Biffi's comments on pacifists, ecologists and ecumenists. (Biffi used these "ists" as examples of how the Antichrist manifests himself in our times.) No, Archbishop Wejryd, the head of the Swedish Lutheran...
Mar. 5, 2007 - The retired Archbishop of Bologna, Cardinal Giacomo Biffi, says the Antichrist presents himself as a "pacifist, ecologist, and ecumenist." He said this in the Lenten Retreat he finished preaching on March 3rd to Benedict XVI and the leaders of the Roman Curia. After the final session, the Pope...
Mar. 2, 2007 - One late summer's day in 1997, A. J. "Sandy" Mackinnon borrowed a derelict dinghy from the sailing club at the English school where he had just finished his sixth year of teaching. His plan was to row and sail a score or so miles down the Severn River. Over a year later, in the same Mirror dinghy,...
Feb. 27, 2007 - Our good friend Tim Brown, a librarian at Catholic University of America, reports that CUA has a position open for a librarian in Religious Studies. Here is the job listing:Religious Studies Librarian Needed The Catholic University of America is inviting applications for the position of...
Feb. 26, 2007 - The worst of it is, we don't trust them. Catholic World News reported today the charges and counter-charges swirling around a case of abuse by Fr. Nicolas Aguilar in 1994. The alleged victim and his attorney are trying to establish that Cardinal Norberto Rivera of Mexico City and Cardinal Roger...
Feb. 25, 2007 - A little rain fell into our lives this week and I have to confess that we didn't like getting wet. Well, actually, it was mostly worrying about getting wet that we didn't like. As C. S. Lewis pointed out in The Problem of Pain, anxiety is the great intensifier of human suffering. We...
Feb. 22, 2007 - Although it is not among the sorrowful mysteries of the Rosary, we do well in Lent to meditate on the baptism of Jesus. This event, offered to us in the Luminous Mysteries by John Paul II, manifests not only Jesus' identity as the Messiah but also the Father's plan of salvation. John the...
Feb. 20, 2007 - Canonized saints who exemplify the vocation of marriage are hard to come by. There are two reasons for this, one intrinsic to the married state, the other political. These two reasons raise the question of whether those of us who are married require saints who were married to be our guides. The...
Feb. 18, 2007 - In the wake of the good news that no academic department will sponsor The Vagina Monologues at Notre Dame this year, we learn that the play was performed on campus last year only because it was sponsored by the English and Sociology departments. This fact speaks volumes about the inadequacies of...
Feb. 16, 2007 - I frequently receive email asking how we can call ourselves pro-life while turning a blind eye to the horrors of war and capital punishment. This is an important question. It has an equally important answer. The question reminds me of the sets of pictures on intelligence tests (or in children's...
Feb. 12, 2007 - In response to my recent column on marriage, a reader asked whether salvation was possible for those in invalid marriages. This presents an excellent opportunity to summarize the mind of the Church on a delicate subject. Under Church law, the first question for any marriage is whether it is...
Feb. 12, 2007 - Last September 6th, I wrote a column critiquing a new vision of religious life offered by Fr. David Couturier, OFM Cap. to the Conference of Major Superiors of Men the preceding month. The column was mildly sarcastic in tone, enough, surely, to provoke annoyance on the part of the one criticized....
Feb. 12, 2007 - One scarcely knows where to begin. How do we overcome the laundry list approach to politics which has so paralyzed the Catholic community since abortion became a major political issue? Millions of Catholics and their pastoral leaders justify voting pro-abortion because the pro-abortion party...
Feb. 3, 2007 - At the end of January, I changed offices. We reorganized somewhat, and the shift in responsibilities led to a regrouping of personnel. So I set up all my furniture in the new location and began to move all my papers and files. One of my tasks was to increase my storage space for new project...
Jan. 30, 2007 - One can't help but notice that the Church in England is going through the same problem as the Church in Massachusetts and some other American regions: the problem of same-sex adoption. As in Massachusetts, the law in England now states that same-sex couples applying for adoption are to be afforded...
Jan. 30, 2007 - Although homilists are more likely in this generation to mention marriage when they speak about vocations, the emphasis is still on the need for priests. Yet marriage is manifestly the vocation of most people. Demonstrably, it is also the key to all other vocations. Despite these realities, we...
Jan. 19, 2007 - I don't know what it is about English royalty, but it still gets our attention. In this case the attention is altogether good. For the first time in history, and with the blessing of Queen Elizabeth II, an heir to the British throne was married in a Catholic ceremony at the Vatican, at the Church...
Jan. 15, 2007 - Trinity Consulting (www.trincon.net), a provider of comprehensive IT consulting services that also partners with Trinity Communications to produce Catholic websites, is seeking a Web Usability Developer to join its staff. Trinity Communications and Trinity Consulting have collaborated to bring...
Jan. 12, 2007 - People say it can't happen here. But that shows a profound ignorance of how these things work. I'm talking about the new despoliation of the Catholic Church. Not new dispensation: that's the New Covenant. I mean new despoliation, like when Church properties were despoiled in the famous dissolution...
Jan. 5, 2007 - In recent months I've been receiving emails from Xerox offering me a free multi-function printer, scanner and copier system. If I qualify for the free system, I must agree to process a certain number of pages per month and to purchase all paper, ink, maintenance parts and other supplies from Xerox...
Jan. 5, 2007 - The free museums in Washington, DC have been doing us proud lately. Since November 12, 2006, the National Gallery has been hosting an exhibition entitled Prayers and Portraits: Unfolding the Netherlandish Diptych. The exhibition runs through February 4th. If you can get to Washington this...
Dec. 27, 2006 - This week I visited an exhibition at the Smithsonian Institution called "In the Beginning: Bibles before the Year 1000". This exhibition displays fine specimens of early Biblical texts from the first thousand years of Christian history. It includes papyrus fragments, pieces of scrolls and early...
Dec. 19, 2006 - What is the great plague of the 21st century? Bird flu? Terrorism? Global warming? No, none of these. The pandemic of our century is pornography. This scourge was already severe in the twentieth century with the development of color photography, moving pictures, and cable television. But with the...
Dec. 14, 2006 - Bethlehem is behind a wall, a twenty-seven foot wall. Over the past several years, Israel has been constructing a wall throughout the Palestinian lands on the West Bank of the Jordan River. The wall is designed to ensure the safety of Jerusalem as well as the expansion of Israeli settlements in...
Dec. 11, 2006 - The same thing that makes Advent wonderful often makes it terrible: preparation for Christmas. This is because, inevitably, we prepare for two Christmases. First, there is the spiritual preparation for Christ's coming in grace and glory through the celebration of his coming in time. Second, there...
Dec. 5, 2006 - OK, so you don't have any idea what this headline means. It comes from a bumper sticker I saw this morning on my way to Mass: "My cat saves lives. It's spayed!" Presumably this means that if there are too many cats in the world, more of them will be killed and discarded. Therefore, as night...
Dec. 1, 2006 - Dedicated Catholics in the West are very well aware of the problems the Faith faces in a secularized culture. The influence of Catholicism has been more or less on the decline in the so-called First World for half a millennium. Despite this fact, though, positive things are happening all the time....
Nov. 21, 2006 - At its Fall meeting in Baltimore on November 14th, the USCCB approved a statement on ministry to homosexuals. The purpose of the statement is to "offer guidance in the face of pervasive confusion" to "assist bishops in evaluating existing or proposed programs and ministerial efforts". The...
Nov. 15, 2006 - A new translation of Sacred Scripture has just been released, entitled The Bible in a More Just Language. Described as an effort to do justice "to women, Jews and those who are disregarded," including homosexuals, the new text renders the Lord's Prayer as "our Mother and Father who are in...
Nov. 8, 2006 - As discouraging as the outcome of yesterday's elections is for pro-lifers, I believe the results are more positive than political pundits would have us believe. Whenever there is electoral discontent over the economy or (in this case) war, incumbents are typically swept from power. Yet the...
Nov. 3, 2006 - If you can visit Rome during the next four months, you're in for a treat: the Petrus Eni (Peter Within) exhibit in the Charlemagne Wing of St. Peter's Square. This exhibit brings together some 100 masterpieces from the most famous museums in the world, along with artifacts and documents...
Oct. 31, 2006 - During his audience with Irish bishops on October 28th, Pope Benedict XVI urged them to repair the damage done by the sex abuse scandal, which appears to be similar to the one in the United States. "The wounds caused by such acts run deep," the Pope said, "and it is an urgent task to rebuild...
Oct. 27, 2006 - There is no question that the liturgy has a deep impact on both our religious perceptions and our spiritual comfort. Like it or not, the liturgy of the Mass is the Church's primary message to believers. Those who possess a strong sense of their own Catholic identity will be very uncomfortable with...
Oct. 24, 2006 - There is no political figure in American politics today with sufficient stature and dignity to play a tragic hero, but in its dealings with the rest of the world America itself may be perfect for the role. Here we have a country of enormous power and wealth governed by citizens who genuinely want...
Oct. 17, 2006 - In the light of the Pope's upcoming visit to Turkey scheduled for late November, the problem posed by Islam to the West takes on a new and more personally pressing significance. Will Muslims be bitter enemies determined to destroy what they see as the degenerate culture produced by Christianity?...
Oct. 11, 2006 - We used to include many significant documents in our database from the United States Conference of Catholic Bishops, but not any more. The USCCB goes after web sites which make use of USCCB documents, threatening legal action for copyright violations. This policy is in marked contrast to that of...
Oct. 6, 2006 - Listening to all the complaints, you'd think America is full of theocrats nowadays. A recent issue of First Things reviewed no fewer than three new books on this subject. It is increasingly common for the religious right to be described as advocating theocracy only a little less vehemently than...
Sep. 28, 2006 - According to a recent Canadian medical study, women who have cosmetic surgery are more likely to commit suicide. The study in question tracked thousands of women over a period of 25 years. It found that women who have figure-enhancing surgery are about 1.8 times more likely to take their own...
Sep. 26, 2006 - In his address to Muslim leaders and diplomats on September 25th, Pope Benedict XVI stressed the importance of Muslim-Christian dialogue. Some have mistakenly seen this as a sharp departure from the Holy Father's controversial address at Regensberg on September 12th, but this is actually not the...
Sep. 14, 2006 - I was reading a collection of sailing stories the other day (have I mentioned that I enjoy sailing?), one of which was written by the late Cleveland Amory. The introduction described Amory as a "famed humanitarian" because he "devoted much of his life to animal rights." What? Let me read that...
Sep. 8, 2006 - Recently we've been criticized for referring to the Society of St. Pius X as a "schismatic" group. This is the organization founded by the late Archbishop Marcel Lefebvre as a way of preserving what he saw as authentic Catholic values and practices in the wake of the upheaval in the Church since...
Sep. 6, 2006 - Here comes Father David Couturier, OFM Cap. to utterly transform religious life. Addressing the annual assembly of the Conference of Major Superiors of Men on August 5th, Fr. Couturier, who is dean of the theology school at St. Mary's Seminary and University in Baltimore, wastes no time beating...
Aug. 22, 2006 - When Pope Benedict XVI warned us against excess activism during his audience last Sunday, he used the saint of the day, Bernard of Clairvaux, as his example. Bernard, who was one of the most active men of his time, had the secret to success. He remained always rooted in prayer. St. Bernard...
Aug. 22, 2006 - The most hotly debated bioethical issue for the past five years has been the acquisition of stem cells. These cells can transform into a wide variety of human cell types, and so can be used to cure disease. For this reason, a large sector of the medical research community has insisted on the need...
Aug. 11, 2006 - I inadvertently switched parishes when I moved into my last home, but I didn't know it. When I found out, my kids were already in the old parish school, and the pastor of the new parish was less than orthodox. Wanting both the reduced tuition and the better preaching, I obtained official...
Aug. 9, 2006 - A couple of weeks ago in this space I asked for feedback about our web site reviews and the way we present that information, including the ratings system. I very much appreciate the many users who wrote in to share their ideas. We considered this feedback extensively, along with our own internal...
Aug. 4, 2006 - Remember when Henry VIII dissolved the monasteries of England to fill the royal coffers? It seems like only yesterday that lawyers and judges were conspiring to find ways to treat the Church differently from all other institutions in an effort to get rich. Oh wait, it was only yesterday. And...
Aug. 1, 2006 - I've been reflecting a good deal lately on our website rating system. As you know, CatholicCulture.org rates sites based on fidelity to the mind of the Church, depth of resources, and usability. We began doing website reviews as a means of acquainting users with Catholic resources outside of our...
Jul. 25, 2006 - The thirtieth annual meeting of the Confraternity of Catholic Clergy took place in Washington, DC from July 10th through July 14th. In addition to celebrating Mass at the Basilica of the National Shrine of the Immaculate Conception and hearing inspiring addresses by U.S. Senator Rick Santorum, Dr....
Jul. 25, 2006 - There are many people who, at one time or another in their lives, have trouble meditating. For example, they become incapable of focusing their minds on incidents from the life of Our Lord. They find themselves no longer able to turn over these scenes in their minds, or to draw spiritual...
Jul. 19, 2006 - Mary Ann Glendon is Learned Hand Professor of Law at Harvard University. Among her many accomplishments, she served as Vatican representative to the UN's Beijing Conference on Women in 1995, she is a member of the President's Council on Bioethics, she was named one of the 50 most influential women...
Jul. 6, 2006 - On July 4th, my oldest son and I shoveled a dump-truck load of mulch into our garden, where my wife spread it out two to three inches deep. This was not a bad way to celebrate Independence Day. There is something to be said for tending one's own garden, more to be said for being left alone to tend...
Jul. 3, 2006 - The reaction to my recent column on the moral ambiguity of war has been mixed but interesting. Although many thought the column worthwhile, others were convinced it was just one more proof of my conservative, pro-Republican pseudo-Catholicism. Those who edit large amounts of expository material...
Jun. 26, 2006 - Fox News reported last week that over 500 weapons of mass destruction have been found in Iraq since the US went to war there in 2003. This information has just become available through the declassification of a portion of a report by the State Department's National Ground Intelligence Center. The...
Jun. 21, 2006 - At their annual June meeting last week, the U.S. Bishops overwhelmingly voted to approve the new translation of the Roman Missal. The vote was 173-29, which is something of a landslide in favor of this first step toward authentic reform of the reform. I commented on the translation earlier this...
Jun. 8, 2006 - There are many resources now available for Catholics and other Christians to use in refuting the errors and distortions propagated in the Da Vinci Code. But for a limited time only, Trinity Communications is offering one very special approach to this problem: No Code, No Conspiracy: Just the...
Jun. 7, 2006 - There has been a good deal of coverage of the new translation of the Roman Missal which the bishops must consider at their mid-June meeting. This is the first part of a retranslation of the texts of the Mass using the principles set forth by the Vatican in its 2001 instruction Liturgiam...
May. 16, 2006 - The conventional wisdom is that if you're a bishop who wants to reform his diocese, you have to take things very slowly. You need a five or ten year plan with limited objectives. You must proceed with great caution and sensitivity. You're wise to avoid adverse reactions. At least that's the way...
May. 11, 2006 - I've written a good deal in recent months about our future plans and our efforts to raise funds. Based on user response and our own continuing assessment, we're modifying some of our plans, while others are going forward or have already been completed. Here's an overview of where we're...
May. 5, 2006 - In a recent issue of First Things editor Richard John Neuhaus criticized the New American Bible and commented on some problems plaguing modern Biblical translations in general. One of the contributors to the revised NAB wrote in to defend the scholarship of the translators. Fr. Neuhaus replied...
Apr. 27, 2006 - Tuesday was one of those days. I performed an after-hours update on a server used by Catholic Distance University, and within minutes it became clear that this "innocent" update had destroyed CDU's reporting service. There followed eight straight hours of testing, uninstalling, reinstalling,...
Apr. 25, 2006 - In this space in February, I drew attention to the outstanding statement by Fr. Brian Shanley, OP, President of Providence College, in which he announced his decision to prohibit the production of The Vagina Monologues on campus. At the same time as Fr. Shanley was wrestling with his decision, the...
Apr. 20, 2006 - To round out our consideration of the efforts to explain away the Resurrection, we must look at two modern theories. The first is the theory of general hallucination. On this view, the disciples thought Christ rose from the dead simply because their intense desires led them to see things that...
Apr. 12, 2006 - In last week's column, I noted that eighteenth century rationalists made a new effort to explain away the Resurrection while still accepting the fact that Christ's tomb was empty after the third day. This alternative theory posits that Christ did not actually die on the Cross. Rather, he fainted...
Apr. 10, 2006 - In addition to the excellent Liturgical Year resources we make available at this time of year, our users may benefit from some of the spiritual reading available in the Document Library. The following list begins with this year's message for Lent from Pope Benedict, and then lists appropriate...
Apr. 5, 2006 - Ever since Our Lord rose from the dead, special interest groups have attempted to convince Christians that He really didn't. The Jewish leaders who had Christ put to death to protect their religious authority clearly had a vested interest in denying the Resurrection. All those who wish to decide...
Apr. 4, 2006 - As you may have noticed, we now have five colorful, entertaining articles posted for our Catholic Leisure Project. In addition to being worthwhile in their own right, these articles are designed to serve as examples of the kind of material we'd like others to submit. The question is: Will we get...
Mar. 21, 2006 - Since conceiving our Catholic Leisure Project, I've been doing a great deal of thinking about the meaning of leisure. How can I explain this to a culture almost wholly caught up in work? Especially in America, we tend to equate leisure with idleness. In contrast, the classical world thought of...
Mar. 13, 2006 - I had one of those intuitive moments on my last evening walk. It was one of the first warm nights of an early Spring, and although turbulent weather was threatening, the sky was still clear, and the moon full. No leaves yet, so the view was perfect. Shining through a few light clouds and between...
Mar. 8, 2006 - A recent news report reveals that the Discovery Institute commissioned a poll by Zogby International to determine the views of Americans on the teaching of evolution in public schools. Given the relentless efforts by both the educational and scientific establishments over the past two generations...
Mar. 1, 2006 - In the wake of our recent reflections on reform of the episcopacy, some readers have asked how a layman's efforts to reprove, correct or resist a bishop can fit into the Catholic obligation to be faithful to the Magisterium and obedient to those in ecclesiastical authority. That's a...
Feb. 21, 2006 - By now you're either well into Pope Benedict XVI's first encyclical, Deus Caritas Est or you're very likely to let it slip entirely. For those who might not get to it—or who may wonder if they should—let me summarize the encyclical. In the process, I'll explain why there are parts of this...
Feb. 18, 2006 - Student organizers at Providence College wanted to perform The Vagina Monologues as part of the V-Day effort to raise funds for organizations working to end violence against women. Providence College President Brian Shanley uttered something of a monologue in response, beginning with the word...
Feb. 8, 2006 - It is nine-fifteen in the evening, and I finally have some quiet time to reflect and write. Or maybe not. My teenaged son, an aspiring musician, has just decided to start his piano practicing for the day. Earlier there was a lull in the general commotion, so I got my spiritual reading in when I...
Feb. 7, 2006 - Dissident theologian Hans Küng has read Benedict XVI's first encyclical and found it "respectable". We are so pleased. We had feared a bad review. For his part, Küng had feared Pope Benedict's first effort might reveal the Catholic hang-up on human sexuality which Küng has opposed for three...
Jan. 31, 2006 - On rare occasions visitors to CatholicCulture.org have asserted that our Highlights and News & Notes commentaries detract substantially from the quality of the web site. Our materials on the Liturgical Year, they say, are very nice, but whenever our staff writers express opinions we go terribly...
Jan. 20, 2006 - Not to beat a dead horse, but news of the ideological totalitarianism of the European Union appears now almost daily. On January 19th, the EU's Justice Minister threatened sanctions and eventual expulsion of member states which refuse to approve gay marriage. Apparently Latvia, Lithuania,...
Jan. 19, 2006 - During the course of 2005, I mentioned several times that I hoped to find low-stress ways to increase revenue. Among other things, this led to the development of our RC line of merchandise. But now we've launched a much more serious fund-raising effort. What's changed? First, our costs have...
Jan. 16, 2006 - The European Union continues to challenge the sovereignty of its "independent" members by attempting to impose a secularist ideology which can only result in the death of Europe. The latest incident is the EU's demand that Spain eliminate its sales tax exemption for the Catholic Church within 60...
Jan. 6, 2006 - Our celebration of the Christmas season has cut seriously into my work time, so instead of writing a column this week, let me simply offer the reflections of St. John of the Cross on good wine. These reflections come from his commentary on line four of Stanza 25 of The Spiritual Canticle where he...
Dec. 21, 2005 - On October 31st, Archbishop Michael Miller addressed the University of Notre Dame on Catholic Universities and Their Catholic Identity. Archbishop Miller is the secretary of the Vatican's Congregation for Catholic Education. His purpose at Notre Dame was to set forth what the Vatican says Catholic...
Dec. 15, 2005 - The following is an imaginary dialogue between the soul and God which draws out the meaning of a powerful text used to prepare for Christmas during the Advent season, Isaiah 45:6-12, 19-22. The complete passage appears at the end of the dialogue. To set the stage, consider Isaiah 45:22: "Turn to...
Dec. 8, 2005 - When the news broke in October that the Boston arm of Catholic Charities was actively helping homosexual couples to adopt children, most serious Catholics were surprised. When these same Catholics learned that Fr. J. Bryan Hehir was justifying the practice, their surprise quickly changed to...
Dec. 2, 2005 - This employment announcement comes from Christendom College in Front Royal, Virginia. Since I helped to found Christendom back in 1977, I take a special interest in the College's faculty needs. Here are the details: The Department of Classical and Early Christian Studies at Christendom College...
Nov. 29, 2005 - Some confusion has followed the recent announcement of our plans to develop materials which address Catholic enrichment and leisure-time activities. We intend to begin deploying these materials in the Spring of 2006 in an effort to broaden our Catholic range and make CatholicCulture.org more...
Nov. 22, 2005 - The feedback we received a couple of months ago on the question of recreational discussion forums led to some serious thinking here at CatholicCulture.org. The result is a new plan to address the issue of how to form Catholic culture during those times when we are not engaged in specifically...
Nov. 18, 2005 - Three controversial issues surfaced at the U.S. Bishops' November meeting in Washington: the death penalty, the rejection of Church teaching by Catholic politicians, and liturgical translations. All three are important; one would also think they are fairly straightforward. Yet the bishops clearly...
Nov. 8, 2005 - Leading up to election day, I heard again the so-called Catholic argument against single issue politics. This argument states that Catholic voters are not bound by the Church to vote a certain way based on any single issue. Instead, Catholics are obliged to weigh the total potential impact of each...
Oct. 31, 2005 - As of last month, Micheál Ledwith is an ex-priest. Ledwith, who now lectures for the Ramtha School of Enlightenment in Washington State, was already an ex-member of the International Theological Commission as well as an involuntary ex-President of St. Patrick's College in Maynooth, the diocesan...
Oct. 20, 2005 - The feedback I received on my recent column concerning evolution reveals the deep divide which separates Catholics on this issue. Over 30% of respondents expressed passionate disagreement, often insinuating that my position proved I was not a good Catholic. These particular writers clearly...
Oct. 14, 2005 - According to recent news reports, Pope Benedict XVI has approved an Instruction from the Congregation for Catholic Education which states that men with homosexual tendencies should not be ordained even if they are chaste, because they have a personality disorder which may interfere with ministry....
Oct. 11, 2005 - When Cardinal Schönborn argued in July that Church teaching is incompatible with neo-Darwinism, he touched off a firestorm of journalistic incredulity. Was the Church now retreating from John Paul II's statement that the theory of evolution is "more than a hypothesis"? Was the Cardinal...
Oct. 4, 2005 - Someone once said of water transportation in general that if you need to get somewhere, use a powerboat. There is no question that happy sailing requires a certain philosophical dependence on the wind, much as a happy life requires dependence on Providence. I bring this up in light of our recent...
Sep. 29, 2005 - Last week Senator Edward Kennedy killed a proposal by President Bush which would have given victims of Hurricane Katrina up to $7,500 per student to use in the schools of their choice. The proposal was significant because 25% of students in the region affected by Katrina attend private schools,...
Sep. 27, 2005 - Within a week in mid-August I received several rather aggressive emails which made strong claims about God. For example, one warned against joining the conspiracy of Pope Benedict XVI to cover up the third secret of Fatima, which was the revelation that "Mary is God." Another objected to the...
Sep. 16, 2005 - We've received 102 responses so far on the question I raised recently about whether CatholicCulture.org should sponsor recreational discussion forums. These responses were uniformly articulate and often profound. I benefited considerably from the exchange. In this first comment, however, I will...
Sep. 13, 2005 - In my last two columns I attempted to demonstrate that Scripture retains its inherent dignity and usefulness for salvation only in the Church. Even within the Church, however, not all will read Scripture profitably. Some, as St. Peter warns, will twist it to their own destruction (2 Pet 3:16). To...
Sep. 6, 2005 - In my last column I explained the immense difficulties which plague Scriptural interpretation when the Bible is considered in a vacuum. So great are these difficulties that, with only the text to go by, it is impossible to know whether the Bible is even the inspired word of God. Thus when...
Sep. 2, 2005 - I've been wondering lately whether there is any interest in recreational discussion among the supporters of CatholicCulture.org. Several years ago, when we went by the name of PetersNet, we sponsored discussion forums for members on a variety of Catholic topics, and a number of other Catholic web...
Aug. 30, 2005 - A number of visitors have emailed us recently to correct "Catholic errors" by explaining what "the Bible says". Some of these messages seem to have been triggered by our posting of the official prayer for the intercession of John Paul II. For example, we've been told that the Bible says there is...
Aug. 10, 2005 - Over the years I've noticed that those of us who are committed Catholics occasionally act as if we distrust even the simplest of life's pleasures. Sometimes this takes the form of a disdain for literature and the arts, even as expressions of Christian culture. At other times it shows itself in a...
Aug. 2, 2005 - In May several individual bishops in the Philippines called for the resignation of President Gloria Macapagal-Arroyo. Throughout June, the entire Philippine episcopal conference seriously considered making that call their own. During a three-day meeting ending on July 11th, the bishops worked on a...
Jul. 22, 2005 - Before it is completed, John Paul II's beatification process will require a miracle attributed to his intercession. For this reason, the Church has published an official prayer which we can use to seek John Paul II's help. Here is the text: O Blessed Trinity, We thank You for having graced...
Jul. 22, 2005 - With reference to my recent column about the Pope's attitude toward Harry Potter, Catholic News Service has provided a follow-up report on the Vatican official who was central to the issue. CNS cites his name as Msgr. Peter Fleetwood (LifeSiteNews.com had it as "Fleedwood"), who is now an official...
Jul. 16, 2005 - A LifeSiteNews article from last week, headlined "Pope Opposes Harry Potter Novels", made it appear that Benedict XVI has read the Potter books and found them dangerous. Given the release a few days later of the sixth novel in J. K. Rowling's famous series, the timing of the story can only be...
Jul. 12, 2005 - The General Synod of the Church of England voted on Monday to remove from church law the restrictions on ordaining women as bishops. The action follows the acceptance of women bishops in the Episcopal Church in the United States, the American form of Anglicanism. The change is, of course,...
Jul. 9, 2005 - It is no doubt immature to be gleeful at the discomfiture of others, but three of last Friday's Catholic World News stories did at least make me smile. First there was the report that Fr. John Lemire, pastor of St. Patrick's in Cobalt, Ontario has denied communion to Charles Angus, a Catholic...
Jul. 9, 2005 - In my last column, on the spiritual problem of predictability, I used the injustice suffered by Fr. Gerald McGinnity in Ireland as an illustration. Part of my critique was directed at how Fr. McGinnity responded to the news of his vindication. To emphasize how much he had been injured by being...
Jul. 5, 2005 - In the mid-1980's, Fr. Gerald McGinnity attempted to warn his superiors of the sexual misconduct of Msgr. Michael Ledwith, then head of St. Patrick's College at the national Irish seminary at Maynooth. For his pains, Fr. McGinnity was removed from his position as Dean and exiled to parish work in...
Jun. 29, 2005 - The feedback on my recent column on the need for community has been rich and varied. A few people expressed discouragement at the fragmentation caused by a lack of doctrinal unity in the Church—a problem which I do not wish to minimize—but most correspondents offered positive suggestions based on...
Jun. 19, 2005 - Once a year I try to get the whole family together for a week at some relaxing vacation spot. By "the whole family", in this case, I mean my wife and myself, the children we still have at home, and our married children, their spouses and their children. We are especially blessed in...
Jun. 14, 2005 - One of the greatest challenges to the life of Faith in the modern world is the privatization of religion. This privatization consists chiefly in the elimination of religion's naturally communitarian character. It makes each of us a voice crying in the wilderness, thereby removing cultural support...
May. 30, 2005 - I am indebted to Chris Lane who, in response to my previous Note on the question of Limbo as treated by John Paul II in Evangelium vitae, alerted me to the fact that none of the modern language translations of section 99 of the encyclical match the official Latin text. It turns out that this...
May. 23, 2005 - I'm leaving my column on Limbo on the home page for an extra week for two reasons: (1) Having been struck down by the common cold last week, I lacked the mental acuity to develop a new topic; and (2) The Limbo column has garnered more feedback than any other column to date. How often is human...
May. 12, 2005 - In a recent website review, we were compelled to list the site's views on limbo as a weakness. Some Catholics are under the impression that the Church has formally taught that unbaptized infants cannot be saved but must inevitably be consigned to a marginal abode known as limbo, where no...
May. 9, 2005 - This evening I had trouble thinking of a suitable topic for News & Notes, so I decided to wait to write until I had done my spiritual reading. Perhaps the Holy Spirit would provide. As it turns out, He provided a deeper understanding of what it means to be the Christ. I am currently reading 1...
May. 5, 2005 - I received an email from an unregistered visitor the other day which said simply that the correspondent found my narrow view of the Church disturbing. I immediately grabbed my metaphorical pen and prepared to answer. But, wait, to what could I reply? Messages like this are rather obviously...
May. 3, 2005 - Nearly every prominent religious leader and organization in the world issued statements on the election of Joseph Cardinal Ratzinger as Pope Benedict XVI. While about half of these statements properly express pleasure and congratulations, along with a promise of prayers, the other half seek in...
Apr. 28, 2005 - I've hinted from time to time over the past month that Trinity Communications needs to improve its bottom line and will begin more spirited fund-raising efforts shortly. We have settled on premium-based fund-raising as the best approach. The first premium is the picture of the Sacred Heart of...
Apr. 25, 2005 - The sloganeers are already in full swing, and we daily see new and catchy references to Pope Benedict XVI. For some, he is Hitler's Pope all over again. For others, he is B-16. The nicer nicknames are applied by those who value orthodoxy and ecclesiastical discipline. They hope the Modernists will...
Apr. 21, 2005 - It's not that I don't like Pope Benedict XVI. I just didn't think Cardinal Ratzinger would be elected. I also didn't think the conclave would be so brief. In fact, there was a great deal that I didn't think about correctly on April 19th. My intellectual mishaps began shortly before noon when I...
Apr. 19, 2005 - China wants the Vatican to take advantage of its opportunity to elect a Pope who will change Catholic policy toward the Communist regime. In particular, the Chinese government wants the Vatican to withdraw diplomatic recognition from Taiwan and to recognize the legitimacy of the Chinese Catholic...
Apr. 14, 2005 - The other day my son asked me for some help with a Religion assignment for his 9th grade class. The assignment was to write an essay on papal primacy which showed that the true Church of Christ could be identified by looking for the pope. Not a bad topic at this moment in history! At age 15, my...
Apr. 12, 2005 - Virginia is noted for glorious Springs, but March weather was so bad this year that Spring has burst upon us all at once in early April. My wife, Barbara, who requires her high school English classes to keep journals, reports that most students have at least one entry proclaiming that Spring is...
Apr. 11, 2005 - As I ponder the life and death of John Paul II, I am reminded that there is something about a pope that is very much like a king. This analogy with the social order is far from perfect, for the Church and the body politic are very different things. But there is much to be gained from wondering...
Apr. 6, 2005 - My recent column The Trouble with Translations drew a record amount of feedback. No fewer than 47 visitors and supporters chimed in. Let's look at the points they raised. Referenced Article: The Trouble with Translactions Happily, the vast majority agreed with the importance of linguistic...
Apr. 1, 2005 - My last comments in this section were written one week ago on Good Friday. Since then, my determination to write something every day or two has been thwarted by what most of us would consider a happy circumstance: too much paid work. Trinity Communications (the non-profit corporation which runs...
Mar. 25, 2005 - Like many serious Catholics, I'm coping with listlessness today—the result of too little food. But on Good Friday it is difficult to think long about one's own sufferings without remembering the much greater sufferings of Christ. It is astonishing that God should have suffered for us. In fact, it...
Mar. 23, 2005 - Among the many comments we received in response to my recent Highlights column on Rock music, I am delighted to report that most were favorable and several extended the discussion in important ways. For example, Jeremiah Joiner of Divide, Colorado pointed out the relationship between the...
Mar. 21, 2005 - It is said that the English translation of the latest edition of the Roman Missal (2002) is still years away. Not only must the translation work its way through two ecclesiastical committees, but both groups are still learning to work within the new guidelines for translation set forth in...
Mar. 18, 2005 - Australian Archbishop Philip Wilson of Adelaide is supporting legal recognition for same-sex marriages. This would be good, he says, "so that people can be properly protected in their rights." He argues that laws should be carefully phrased so that same-sex unions will not be construed to be the...
Mar. 17, 2005 - I took my 15-year-old son to Borders Books (Bailey's Crossroads, VA) on Tuesday evening so he could attend a book signing by his favorite author, Orson Scott Card. Card is by any standard an outstanding writer with deep insights into human nature. His main genre is science fiction, which will not...
Mar. 15, 2005 - We encounter some interesting problems when reviewing Catholic web sites, especially when it comes to our Fidelity rating. In one recent case involving a site devoted to Carthusian spirituality, a particularly touchy issue arose. This site has an active forum featuring tens of thousands of...
Mar. 15, 2005 - Some weeks ago, Peter Mirus argued that the rock beat was not intrinsically sexual or evil, and should not be cited as proof that there is something wrong with rock music. I agree that those who focus on the beat, which is characterized by an emphasis on 2 and 4 instead of 1 and 3, are grasping at...
Mar. 14, 2005 - As the founder and President of Trinity Communications, I'm hoping to accomplish several things with our News & Notes section, for which this is the first entry. First, I want to share important and/or interesting features of our non-profit work, hoping to increase the user's understanding of...
Mar. 1, 2005 - The revocation of Fr. Roger Haight's right to teach theology by the Congregation for the Doctrine of the Faith in February was greeted with a public statement of dismay by the Catholic Theological Society of America. This dismay is so out of touch with reality that it reminds me of someone who...
Feb. 19, 2005 - In recent years, Pope John Paul II has opened a number of new sections of the Vatican's Secret Archives. This has been done in part because critics of Pius XII insisted that the Archives must contain damning evidence of that Pope's lack of effort to help Jews. But even as the books and articles...
Jan. 29, 2005 - Last October 22, Archbishop Harry Flynn of Minneapolis-St. Paul wrote a letter to Fr. Anthony Bannon, US National Director of the Legionaries of Christ. In the letter Flynn forbids Legionary priests to be active in the Archdiocese and orders that the activities of the Legion's lay Regnum Christi...
Jan. 24, 2005 - I am writing this on the anniversary of Roe v. Wade as a hundred thousand people gather in Washington, DC for the annual March for Life. They are marching for the thirty-second time, a generation of protest against evil. In their honor, let's think again about the basic steps each of us can take...
Jan. 17, 2005 - Just before Christmas, the Archdiocese of Denver told the local chapter of the Catholic Lawyers Guild to take a hike—a hike away from Church property, that is. It seems the Guild had decided to honor pro-abortion attorney Ken Salazar with its Thomas More Award. As a result, Archbishop Chaput...
Dec. 20, 2004 - I was hiking in a fairly remote region when a few other hikers told me of a mountain pass leading into a spectacular valley resonant with cascading waters, lush with rolling meadows, dotted with innumerable wild flowers, and protected on all sides by snow-capped peaks. This sums up my idea of...
Dec. 6, 2004 - Between October 25th and November 8th, we ran a poll on the future directions of CatholicCulture.org. Principally we wanted to find out two things: (1) Whether the weekly columns Peter and I write in the Highlights section are considered valuable by our users; and, (2) Whether developing extensive...
Nov. 22, 2004 - A recent Catholic World News story outlined the efforts of the United Nations Human Rights Committee to dictate liberalized abortion in Poland. The UNHRC reviewed Poland's compliance with the International Covenant on Civil and Political Rights and concluded that "the State Party should liberalize...
Nov. 8, 2004 - At a recent Halloween party, my fourteen-year-old son met some kids who did not share his view of life. Somehow they ended up in a discussion of abortion. His new acquaintances made two principal arguments – arguments which pretty well encompass the entire philosophical content of the pro-abortion...
Oct. 12, 2004 - Man was made for seasons, and seasons for man. This is true of all kinds of seasons, but the crackling clarity of Fall has brought it once again to mind. The changing of the seasons reminds us of the passing of our lives. The Seasons of Nature The most universal of the seasons are the...
Sep. 13, 2004 - An interesting series of reports from Catholic World News raises a serious question of foreign policy. On September 7th, two Cardinals referred to the West's involvement in warfare against terrorists as if it were both justified and inevitable. The next day, Pope John Paul II insisted that...
Sep. 7, 2004 - The Bible mentions only four sins which cry out to God for vengeance. Considering the source and the emphasis, we have little choice but to examine our consciences on these points. A cursory examination will not do; we must cast off our cultural preconceptions to see beyond the obvious....
Aug. 23, 2004 - I was an unwilling member of the 60's generation, treated throughout my college years to the sweeping denunciations of the military-industrial complex by campus radicals. Fifteen years later, I noticed that many of these same radicals were busy making money in business—and living luxuriously....
Aug. 2, 2004 - Although I am in favor of denying Communion to pro-abortion politicians, I am sadly convinced this issue's day has not yet come. Considerations of culture, spiritual discernment, prudence, fidelity, feasibility, jurisdiction, law and courage all enter the discussion. Let's take a look at a few of...
Jul. 24, 2004 - This past weekend I received the annual resolutions of the Confraternity of Catholic Clergy from their convocation in Chicago. In addition to reminding me of the CCC's work, this gave me a chance to catch up on the activities of Fr. John Trigilio, the Confraternity's current President and a...
Jul. 5, 2004 - As we observe the holiday weekend marking the birth of the United States of America, I can't help but reflect that the Fourth of July brings mixed feelings to Catholics and, probably, to all Americans of good will. When you live in a corrupt nation, your patriotism is tested. You wonder why you...
Jun. 28, 2004 - I enjoy books about man's struggle against overwhelming odds. There is a celebration of the human spirit in the effort to conquer the Pole, or to rescue survivors of a shipwreck, or to sail around the world, or to survive without water in the Sahara. Part of my lazy armchair enjoyment comes,...
Jun. 21, 2004 - The ongoing discussion of how to deal with public figures who oppose Church teaching is tangled up in America's schizophrenic approach to religion. For a large number of secularists, religion is tolerable in private life but public life must be protected from its peculiar, parochial and often...
Jun. 14, 2004 - On May 10th, forty-eight Catholic Congressmen in the U.S. House of Representatives – all Democrats – sent a letter (see link at bottom) to Cardinal Theodore McCarrick of Washington, DC arguing that bishops should not deny communion to pro-abortion politicians. The letter is so riddled with false...
Jun. 7, 2004 - Abortion has been the defining pro-life issue and, for this reason, those who find themselves on the anti-life side of the abortion debate have been very eager to turn the tables by elevating capital punishment to the same status. Thus, when a particular candidate is praised for his pro-life...
May. 24, 2004 - It is not uncommon for athletes to give credit to God and thank their mothers and fathers when complimented on their abilities. Most of us don't remember to do this most of the time. When I think of my own abilities, for example, I am always painfully reminded of the contrary tack taken by a young...
May. 12, 2004 - Priests have taken a big hit over the past couple of years, as if they didn't have enough problems before that. For the past generation, they've faced a continuous redefinition (and watering down) of their role under the pressure of the prevailing culture, both outside and inside the Church, which...
May. 5, 2004 - What is the proper attitude of Catholics toward the liturgy and liturgical norms? This is a subject on which passions frequently run high, and our web site reviews must take the proper attitude into account when evaluating sites which deal with liturgical issues. Salvation through...
Apr. 28, 2004 - A certain class of modernist theologians have confused the issue of how we refer to God in family terms. Is God our father or our mother? In what terms do we refer to our Creator? Since theology depends on Revelation, without which it has no basis whatsoever, any "theologian" who sets...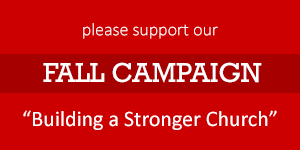 Recent Catholic Commentary
Top Catholic News
Most Important Stories of the Last 30 Days