We have $163,080 to go in our Fall Campaign. Every penny is used to strengthen the Church. See details!
Bishop criticizes Democratic, Republican parties, calls upon Catholics to transform them
Catholic World News - August 17, 2012
Bishop Richard Pates of Des Moines, chairman of the Committee on International Justice and Peace of the United States Conference of Catholic Bishops, writes that the political "parties' retreat from the ideological center has left Catholics with the understandable, but unfortunate impression that their only political option is to choose a side and join in to win the culture war. The resulting toxic acrimony has long since seeped into the Church. Catholics must reverse this trend."
"To their credit, Democrats have for at least a century recognized that government has a legitimate role in helping the poor and vulnerable," he says. "But these days Democrats more often grab headlines through their efforts to redefine marriage or by trying to determine which Church activity is 'religious' or by attempting to force Catholic institutions to provide employee health coverage for sterilizations and contraceptives, including abortion-inducing drugs."
"To their credit, Republicans for the last 50 years have opposed the abortion-approving Supreme Court decision Roe v. Wade and have espoused family values," Bishop Pates adds. "But Republicans now make headlines by advocating the slashing of federal programs, including those for the poor, and proposing anti-immigrant legislation."
He continues:
The idea is that Catholics should work within their parties to change them, creating a diverse and substantial group motivated not so much by ideology but by challenging cultural issues, large and small.

This is easier said than done. The bishops are asking Catholics to raise uncomfortable issues in sometimes exceedingly hostile environments. Many Democrats have worked strenuously since Roe v. Wade to purge dissenters on legalized abortion from party ranks. They have succeeded to the extent that pro-life Democrats find themselves in a no-man's land, often reviled for their views and distrusted by pro-lifers because of their party affiliation. More recently, Republicans have sought to purify party ranks of even the slightest variations from party orthodoxy. Republican candidates and legislators espouse increasingly hard-line positions punitive to immigrants and cut disproportionately programs that help the poor.
"Latino Catholics provide some hope," he adds. "With strong pro-life, pro-family sensibilities and pro-poor and pro-immigrant views, they defy easy classification. They could transform either party that welcomes them and their concerns--a model for other US Catholics."
Additional sources for this story
Some links will take you to other sites, in a new window.
An appeal from our founder, Dr. Jeffrey Mirus:

Dear reader: If you found the information on this page helpful in your pursuit of a better Catholic life, please support our work with a donation. Your donation will help us reach seven million Truth-seeking readers worldwide this year. Thank you!

Our Fall Campaign




Progress toward our year-end goal ($163,080 to go):
Sound Off!
CatholicCulture.org supporters weigh in.
All comments are moderated. To lighten our editing burden, only current donors are allowed to Sound Off. If you are a donor, log in to see the comment form; otherwise please support our work, and Sound Off!
Posted by: samuel.doucette1787 - Aug. 20, 2012 7:41 AM ET USA

I agree with many of the posts here. While the Bishop is to be commended for his overall thesis that no one political party matches the demands of Catholic moral and social teaching, the stakes are too high for such moral equivalence thinking. We simply cannot in good conscience re-elect Barack Obama. He is a secularist agent of the culture of death and socialism.

Posted by: aclune9083 - Aug. 19, 2012 10:46 PM ET USA

The idea that the current Republican platform wishes to slash programs that help the poor is bonkers; the good bishop has taken the bait of the Democratic lie machine. At the heart of the Republican program is the recognized need to reform our economic house before total catastrophe occurs. The poor and downtrodden will not be abandoned; the reformed programs that help them will be safeguarded into the future. The present Democratic-fed gluttony is not sustainable and will doom all of us.

Posted by: Chelle,SFO-MI - Aug. 18, 2012 10:12 AM ET USA

Arguing about this now is wasting time…there are two choices in the next election: Vote for a man who supports the culture of death or vote for a man who leans toward the culture of life. Until our country gets to moral higher ground we are shooting ourselves in the foot arguing over anything else. Joshua 24:15 " If it is displeasing to you to serve the LORD, choose today whom you will serve..... As for me and my household, we will serve the LORD."

Posted by: Francis - Aug. 17, 2012 8:43 PM ET USA

By attempting to mete out criticism to both parties equally, the good bishop's admonitions fall into the moral error of those sympathetic to the political left: equating moral issues about which Catholics cannot disagree (the evil of abortion) and those about which Catholics may disagree (how to care for the poor).

Posted by: TheJournalist64 - Aug. 17, 2012 7:28 PM ET USA

I think we need to start a conversation on what belongs properly to the federal government, a government that is signing IOU's for 40 cents of every dollar it spends, IOU's that will be paid for by our grandchildren. Issues like abortion, killing the elderly and disabled, pretending homosexuals can marry are legitimate targets for federal legislation. Perhaps all the poverty programs should belong to states & churches & other charities. Is that unChristian?

Posted by: polish.pinecone4371 - Aug. 17, 2012 7:17 PM ET USA

Bishop Pates makes some good observations on both sides. But he once again gets the theology wrong. In abortion vs. federal programs, there is no comparison. Abortion is intrinsic evil. How we help the poor is up to us. Yes, there is a role for gov't in helping the poor, but gov't does not have the primary responsibility for the poor -- we do.

Posted by: jonesd3170 - Aug. 17, 2012 2:34 PM ET USA

The task of bringing comprehensive, deep JUSTICE into the currently divided political alignments in the USA is truly daunting, requiring dedicated individuals joining together for that common purpose. Joining together and staying together is itself daunting. Bishop Pates asks for a beginning of that process; Few will be around when it is achieved, but begin we must.

Posted by: DrJazz - Aug. 17, 2012 10:03 AM ET USA

... Yes, Catholics should work to transform the political parties, but that is going to take a very large group of committed people who plan to conduct their own "long march," Catholic style. Thus far, I see no signs that there is such a group. Yes, there are many committed Catholics who wish to see our government respect God's laws, but their numbers are not large enough (nor do they yet have enough money) to impact the direction of American political parties.

Posted by: DrJazz - Aug. 17, 2012 9:59 AM ET USA

These parties are run by power. People in power don't give it up easily, nor do they usually do it willingly. Extreme leftists have conducted a "long march through the institutions," and in particular the Democratic Party, for 40+ years now. They're not going to cede power to pro-lifers, "Latino" or not. Plus, Bishop Pates is not accounting for how much Latinos (or any person, for that matter) will be willing to compromise their principles to gain power.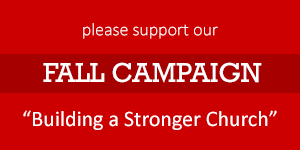 Recent Catholic Commentary
Top Catholic News
Most Important Stories of the Last 30 Days