We have $162,717 to go in our Fall Campaign. Every penny is used to strengthen the Church. See details!
Subsidiarity
The social teaching of the Church is based on the human person as the principle, subject and object of every social organization. Subsidiarity is one of the core principles of this teaching. This principle holds that human affairs are best handled at the lowest possible level, closest to the affected pesons.
It is easiest to begin with the
Catechism of the Catholic Church
, which enunciates the principle of subsidiarity in the context of man's social nature. When the principle of subsidiarity is ignored, governments often overstep their bounds in managing matters best handled on a more local or individual level. Typically this decreases economy, efficiency, liberty and the personal character of the social order.An explanation of the importance of subsidiarity in balancing governmental policies can be found in a fine overview of Catholic social teaching by Christopher Kaczor, Ph.D. The link below leads directly to Part V, but the other parts summarize other aspects of the Church's social doctrine equally well.Part IV of Chapter Four of the
The Compendium of the Social Doctrine of the Church
provides a more thorough theoretical exploration of the principle of subsidiarity. The
Compendium
is also an official ecclesiastical source for the full range of Catholic social teaching.
If you only have time to look at three things, LOOK AT THESE.
And if you've got more time...
Since we tend to be conditioned to our own culture's handling of social questions, it can be difficult to see how things might be arranged differently under the influence of the Church's social teaching. Specific examples can be most helpful in learning to think outside the cultural box. Toward this end, Bernard Cullen's admirable analysis of subsidiarity and the management of schools is well worth careful reflection: A Practical Case: School Governance.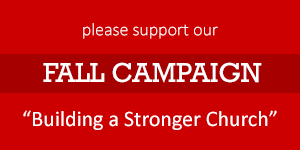 Recent Catholic Commentary
Top Catholic News
Most Important Stories of the Last 30 Days