We have $162,395 to go in our Fall Campaign. Every penny is used to strengthen the Church. See details!
Website Review: The Remnant Newspaper
A review based on: http://www.remnantnewspaper.com
Description
This website is the home of the Remnant Newspaper and contains information about the publication, as well as articles and commentary. The editors claim that their newspaper upholds and defends the "infallible teachings and immutable traditions of the Catholic Church." In order to defend these teachings, they cry out against the abuses within the Church's hierarchy, liturgy, recent council, and clergy, saying, "Catholics cannot leave the Church, nor are they free to lambaste and deny the Pope at will for things like his 'Altar Girl Permission' or the 'Assisi Ecumenical Affair' or the convening of the Second Vatican Council."
However, the Remnant's articles prove the contrary. Not only have they defended and supported those guilty of schismatic acts such as SSPX founder Archbishop Lefebvre and other SSPX bishops, but they have continually rejected most of the teachings in Vatican II and entirely rejected the Novus Ordo Mass. Thus, though the Remnant does have many articles which defend the teachings of the Church, the value of these is compromised because of the publication's dissidence regarding these noted errors.
First Evaluated: 05/31/2006; Last Updated: 10/25/2013
Fidelity: Danger!
Resources: Fair
Useability: Excellent
Strengths
The Douay Catechism of 1649

Resources
Weaknesses
Fidelity: The Remnant attacks the authority of Vatican II and rejects certain doctrinal teachings of the council. Example(s)
Fidelity: The Renmant supports Archbishop Lefebvre and the leaders of the society of St. Pius X, who have been guilty of schismatic acts and persistent disobedience to the Pope. Example(s)
Fidelity: The Novus Ordo Mass is completely rejected and denounced as a horror of the Church. Example(s)
Categories
Issues > Schisms
Institutions > Organizations
Culture > Media
More Information
The Remnant Newspaper
Michael Matt
P.O. Box 1117
Forest Lake, MN 55025
651-204-0145
651-204-6421 (fax)
[email protected]
NB: All reviews are current as of the Evaluation or Update Date cited above. If you notice that a review contains information that is no longer accurate, please contact us and we will be happy to amend our review.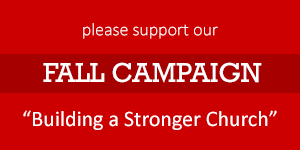 Recent Catholic Commentary
Top Catholic News
Most Important Stories of the Last 30 Days