We have $163,080 to go in our Fall Campaign. Every penny is used to strengthen the Church. See details!
Catholic Prayer: The Immaculate Heart
Description:
Since the 16th century Catholic piety has assigned entire months to special devotions. The month of August is traditionally dedicated to the Immaculate Heart of Mary. The physical heart of Mary is venerated (and not adored as the Sacred Heart of Jesus is) because it is united to her person: and as the seat of her love (especially for her divine Son), virtue, and inner life. Such devotion is an incentive to a similar love and virtue.

This devotion has received new emphasis in this century from the visions given to Lucy Dos Santos, oldest of the visionaries of Fatima, in her convent in Tuy, in Spain, in 1925 and 1926. In the visions Our Lady asked for the practice of the Five First Saturdays to help make amends for the offenses given to her heart by the blasphemies and ingratitude of men. The practice parallels the devotion of the Nine First Fridays in honor of the Sacred Heart.

On October 31, 1942, Pope Pius XII made a solemn Act of Consecration of the Church and the whole world to the Immaculate Heart. Let us remember this devotion year-round, but particularly through the month of August.
Prayer:
INVOCATIONS
O heart most pure of the Blessed Virgin Mary, obtain for me from Jesus a pure and humble heart.
Sweet heart of Mary, be my salvation.
ACT OF CONSECRATION
Queen of the most holy Rosary, help of Christians, refuge of the human race, victorious in all the battles of God, we prostrate ourselves in supplication before thy throne, in the sure hope of obtaining mercy and of receiving grace and timely aid in our present calamities, not through any merits of our own, on which we do not rely, but only through the immense goodness of thy mother's heart. In thee and in thy Immaculate Heart, at this grave hour of human history, do we put our trust; to thee we consecrate ourselves, not only with all of Holy Church, which is the mystical body of thy Son Jesus, and which is suffering in so many of her members, being subjected to manifold tribulations and persecutions, but also with the whole world, torn by discords, agitated with hatred, the victim of its own iniquities. Be thou moved by the sight of such material and moral degradation, such sorrows, such anguish, so many tormented souls in danger of eternal loss! Do thou, O Mother of mercy, obtain for us from God a Christ-like reconciliation of the nations, as well as those graces which can convert the souls of men in an instant, those graces which prepare the way and make certain the long desired coming of peace on earth. O Queen of peace, pray for us, and grant peace unto the world in the truth, the justice, and the charity of Christ.
Above all, give us peace in our hearts, so that the kingdom of God may spread its borders in the tranquillity of order. Accord thy protection to unbelievers and to all those who lie within the shadow of death; cause the Sun of Truth to rise upon them; may they be enabled to join with us in repeating before the Savior of the world: "Glory to God in the highest, and on earth peace to men of good will."
Give peace to the nations that are separated from us by error or discord, and in a special manner to those peoples who profess a singular devotion toward thee; bring them back to Christ's one fold, under the one true Shepherd. Obtain full freedom for the holy Church of God; defend her from her enemies; check the ever-increasing torrent of immorality; arouse in the faithful a love of purity, a practical Christian life, and an apostolic zeal, so that the multitude of those who serve God may increase in merit and in number.
Finally, even as the Church and all mankind were once consecrated to the Heart of thy Son Jesus, because He was for all those who put their hope in Him an inexhaustible source of victory and salvation, so in like manner do we consecrate ourselves forever to thee also and to thy Immaculate Heart, O Mother of us and Queen of the world; may thy love and patronage hasten the day when the kingdom of God shall be victorious and all the nations, at peace with God .and with one another, shall call thee blessed and intone with thee, from the rising of the sun to its going down, the everlasting "Magnificat" of glory, of love, of gratitude to the Heart of Jesus, in which alone we can find truth, life, and peace. — Pope Pius XII
IN HONOR OF THE IMMACULATE HEART
O heart of Mary, mother of God, and our mother; heart most worthy of love, in which the adorable Trinity is ever well-pleased, worthy of the veneration and love of all the angels and of all men; heart most like to the Heart of Jesus, of which thou art the perfect image; heart, full of goodness, ever compassionate toward our miseries; deign to melt our icy hearts and grant that they may be wholly changed into the likeness of the Heart of Jesus, our divine Savior. Pour into them the love of thy virtues, enkindle in them that divine fire with which thou thyself dost ever burn. In thee let Holy Church find a safe shelter; protect her and be her dearest refuge, her tower of strength, impregnable against every assault of her enemies. Be thou the way which leads to Jesus, and the channel, through which we receive all the graces needful for our salvation. Be our refuge in time of trouble, our solace in the midst of trial, our strength against temptation, our haven in persecution, our present help in every danger, and especially) at the hour of death, when all hell shall let loose against u its legions to snatch away our souls, at that dread moment; that hour so full of fear, whereon our eternity depends. An,; then most tender virgin, make us to feel the sweetness of thy motherly heart, and the might of thine intercession with Jesus, and open to us a safe refuge in that very fountain of mercy, whence we may come to praise Him with thee in paradise, world without end. Amen.
Prayer Source:
Prayer Book, The by Reverend John P. O'Connell, M.A., S.T.D. and Jex Martin, M.A., The Catholic Press, Inc., Chicago, Illinois, 1954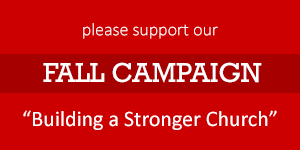 Recent Catholic Commentary
Top Catholic News
Most Important Stories of the Last 30 Days