We have $161,864 to go in our Fall Campaign. Every penny is used to strengthen the Church. See details!
infelix culpa
By Diogenes (bio - articles ) | Dec 07, 2006
Terry Mattingly at GetReligion has an instructive post on the peculiarly alarmist boners to which the prestige media are susceptible when reporting on evangelicals. Most recently he'd come upon a howler in Denver's Rocky Mountain News for November 23rd. The correction reads:
This story incorrectly stated that James Dobson, founder and chairman of Focus on the Family, believes people who don't practice what they preach should undergo an exorcism. His quote, in a TV interview about reaction to the firing of evangelical leader Ted Haggard for "sexual immorality," was: "Everybody gets exercised (worked up about it) when something like this happens, and for good reason."
Wait a minute. Our betters famously told us that it's the evangelicals that are "poor, uneducated, and easily led," yet it's the RMN that has to add the gloss in parentheses to explain its own misconstrual of Dobson. How can this be?
Mattingly also cites Newsweek's botched article on Jerry Falwell last February. The correction:
In the original version of this report, Newsweek misquoted Falwell as referring to "assault ministry." In fact, Falwell was referring to "a salt ministry" -- a reference to Matthew 5:13, where Jesus says "Ye are the salt of the earth." We regret the error.
In this instance the phonetic confusion is understandable; less so is the failure of the reporter to register puzzlement and ask for clarification.
Not only evangelicals get the treatment. Last May the Weekly Standard remarked on a comparable gaffe in the coverage of the papal funeral:
There was a classic mistranscription in the International Herald Tribune's coverage of Pope John Paul II's funeral last month: "His folded hands intertwined with a rosary, the body of Pope John Paul II was laid out inside the papal palace on Sunday as the balance of power in the Roman Catholic Church began its shift to the unnamed man who will soon replace him. ... Tucked under his left arm was the silver staff, called the crow's ear, that he had carried in public." As the correction sheepishly noted: We "used an incorrect term to describe the silver staff of Pope John Paul II. It is a crosier."
Perhaps the reporter was a hue's ear, and his Gary accent led him astray.
Mattingly imagines that evangelicals will ask the apposite question: why is it that journalists would be likely to hear Dobson speak of "exorcising" and Falwell of "assault"? Ignorance no doubt accounts for some instances. Fr. Neuhaus, in search of a more charitable explanation, suggests stupidity: "They are not always the sharpest knives in the drawer." Your Uncle Di inclines to an explanation less flattering on both counts. Having caught the zinger on tape, the journalist may well be surprised and baffled by it, yet he grasps instantly how, once in print, it 'll work to the detriment of Christian orthodoxy by making its defenders look ridiculous. Just as an attorney stops examining his witness the moment he gets the crucial admission, the journalist doesn't ask the obvious follow-up questions precisely because the explanation that follows might diminish the dork value of the quote he already has: "Assault ministry! Everybody gets exorcised!"
In their world, it doesn't get much better than that.
An appeal from our founder, Dr. Jeffrey Mirus:

Dear reader: If you found the information on this page helpful in your pursuit of a better Catholic life, please support our work with a donation. Your donation will help us reach seven million Truth-seeking readers worldwide this year. Thank you!

Our Fall Campaign




Progress toward our year-end goal ($161,864 to go):
Sound Off!
CatholicCulture.org supporters weigh in.
All comments are moderated. To lighten our editing burden, only current donors are allowed to Sound Off. If you are a donor, log in to see the comment form; otherwise please support our work, and Sound Off!
Posted by: pupil - Dec. 08, 2006 3:44 PM ET USA

If somebody believes that these are honest mistakes, he can easily believe that I am Napoleon Bonaparte.

Posted by: - Dec. 08, 2006 1:18 PM ET USA

One of our local TV stations made a big deal about hiring a "practicing Jew" to do religious reporting. She did a good job of presenting the facts right without condemning beliefs. By all accounts, she was well received by the viewers. It lasted about 6 months. She was replaced by a "hard-hitting" reporter (i.e. an anti-theist) who would "ask the tough questions (i.e sound like a complete jack***). The stations ratings fell quickly and they blamed it on Fox news!

Posted by: - Dec. 08, 2006 11:58 AM ET USA

As one who has worked for several newspapers, I know what happens. The "reporter" doesn't ask for clarification because they fear people will realize they know nothing about the subject they're reporting on. Besides the editor will catch it, right? Wrong. Few editors read for content anymore. It's spell check, grammar and "run it!" Just another sad commentary on state of the media.

Posted by: hUMPTY dUMPTY - Dec. 07, 2006 6:57 PM ET USA

Don't forget Lot's wife: she was the salt of the earth in her statuesque beauty. Linda Blair is the exercise queen. AMDG

Posted by: ladybird - Dec. 07, 2006 12:57 PM ET USA

I'm with Uncle Di. I think the question should rather be: Why doesn't the MSM employ more people with...BRAINS? EDUCATION? DISCRETION? How about a little humility? You know, the kind that tells you that this-is-a-topic-about-which-you-know-nothing and perhaps-you-should-inquire-of-someone-more-knowledgeable-just-exactly-why it's called a "crow's ear"? But, I think, like Uncle Di puts it, why ask when you know what you heard and it fits anyway! Besides, no one reads the corrections!

Posted by: - Dec. 07, 2006 11:37 AM ET USA

I really like "crow's ear". "crosier" just sort of lies there in in a French sort of way, not telling you anything. To me "crow's ear" suggests the Pope's access to ever-so-private, ever-so-discreet whispers of intel from all the furtherest reaches of this planet. So what if it's a dumb MSM mistake?

Posted by: Convert1994 - Dec. 07, 2006 9:39 AM ET USA

The MSM actually does employ people of faith, Venerable Aussie. The MSM puts faith in the UN, big government, liberalism, feminism, and most of all themselves. Faith in God is not within the realm of possibility for the MSM.

Posted by: Venerable Aussie - Dec. 07, 2006 7:32 AM ET USA

Crikey, why don't the MSM employ more people of faith. I remember a Canberra Times headline back in the 80s when Reagan was making a brief stopover in Indonesia. Pg 1 had the enticer: "Reagan prays for Suharto. Pg 4" What tha?? Flick, flick, turn to page 4: Headline reads: "Reagan praise for Suharto". (that was before the takeover of Australia by the theocon complex so the headline raised few eyebrows - and even fewer crow's ears.)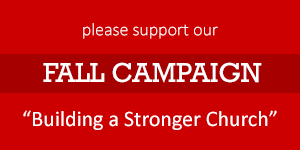 Recent Catholic Commentary
Top Catholic News
Most Important Stories of the Last 30 Days