We have $161,864 to go in our Fall Campaign. Every penny is used to strengthen the Church. See details!
The Insights eNewsletter
Your Advent Renewed: The O Antiphons
First appeared on 12/17/2013. Insights is also available to members via email delivery.
In this week's Liturgical Year Blog, Jennifer Gregory Miller highlights O Come!! The O Antiphons. These are the antiphons for the last seven days before Christmas, which intensify the longing of the Advent season. Each one, as you might suspect, begins with "O".
By the way, thanks for your prayers. Jenn's open heart surgery was successful, she is recovering normally, and hopes to be out of the hospital soon. For more on the "O Antiphons", and to renew your participation in Advent generally, remember to browse through our Advent Workshop.
I find recent news both interesting and heartening. For example, an association of Catholic professors has sent a letter critiquing the American Common Core State Standards to every bishop in the United States. For the text and signatories, see Catholic Scholars Take Stand Opposing the Common Core.
Also, in an important legal case, for the first time a US Federal Court has issued a permanent injunction barring enforcement of the HHS Mandate against Catholic institutions: Court sides with Catholic schools, hospitals against HHS mandate. The Mandate would impose support for contraception, sterilization and abortion on Catholic organizations through mandatory insurance coverage.... [more content for subscribers]
There's much more! Sign up to receive Insights!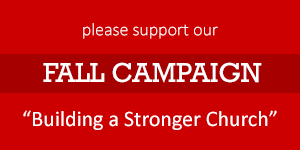 Recent Catholic Commentary
Top Catholic News
Most Important Stories of the Last 30 Days