Pierre-Thomas Dehau, OP—Family and Holy Family: The Father
By James T. Majewski ( bio - articles - email ) | Jun 20, 2021 | In Catholic Culture Audiobooks (Podcast)
Listen to this podcast on: Apple Podcasts | Google Podcasts
Episodes in this podcast beyond the most recent 15 are limited to Catholic Culture subscribers only. Log in or subscribe now (free) to get all the episodes!

This is a listener-supported podcast! Thanks for your help!
Preview: "I ask you to ask yourself simply, very simply, this question: where is the honor which I am due as a father? Does it exist? Does it exist enough? Do I enforce it enough, these rights which I do not have the right to touch because they are the rights of divine fatherhood which I represent?"
The contents of this item is restricted to subscribers only. Log in or subscribe for free!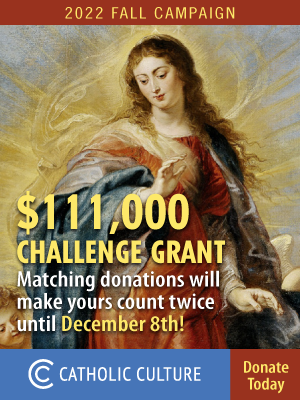 Sound Off!
CatholicCulture.org supporters weigh in.
All comments are moderated. To lighten our editing burden, only current donors are allowed to Sound Off. If you are a current donor, log in to see the comment form; otherwise please support our work, and Sound Off!