We have $162,320 to go in our Fall Campaign. Every penny is used to strengthen the Church. See details!
The Insights eNewsletter
Words: Encouraging, Discouraging, Abused
First appeared on 08/20/2013. Insights is also available to members via email delivery.
Our use of words can be remarkably contentious. Two of today's news stories bear this out.
First, the statement issued by the New Jersey governor's office on the occasion of legislation prohibiting reparative therapy betrays a stunning (and perhaps deliberate) confusion between same-sex attraction and homosexual acts.
How, one might reasonably ask, does being born with an attraction for something justify acting on that attraction if reason (or God) tells us it is wrong to do so? Do we not all have desires which we know we must control? Truly, words should be understood clearly and connected logically!
Similarly, trouble is brewing in Malaysia over the use of the term Allah by Catholics. Now "Allah" is a contraction of "al" (the) and "Ilahu" (God), and is in fact the word for the one God in Arabic. It has a strong association with Islam for historical reasons, but it is by no means an exclusively Islamic concept.... [more content for subscribers]
There's much more! Sign up to receive Insights!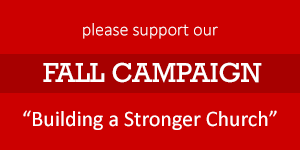 Recent Catholic Commentary
Top Catholic News
Most Important Stories of the Last 30 Days