We have $160,514 to go in our Fall Campaign. Every penny is used to strengthen the Church. See details!
The Insights eNewsletter
The Volatility of Immigration
First appeared on 06/21/2013. Insights is also available to members via email delivery.
I have had occasion to learn how volatile the immigration issue is among Catholic Americans. The widespread furor over the commentary I mentioned on Tuesday ("Illegals" are not "Immorals": A Persistent Immigration Fallacy) shows how difficult it is to address this issue.
A number of respondents, websites and discussion lists have ascribed opinions to me that I do not hold, opinions which careful readers can see are actually denied in the article. But if so many misunderstood my point, then my mode of presentation was deficient. I have tried to remedy that here: More on Immigration: A Contemporary Case of Corban?
Fortunately (or unfortunately, as the case may be), there is more to life than the immigration problem. For example, Phil Lawler continues to keep the secular media honest in covering life issues: Excellent critique of bias in New York Times abortion coverage.
Also, though it is a minor matter, I couldn't help but reflect recently on the stark contrast between how Catholics elect popes and how the world's nations elect their leaders: Thankfully, electing a pope is not like electing a president.... [more content for subscribers]
There's much more! Sign up to receive Insights!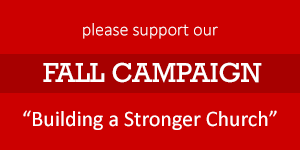 Recent Catholic Commentary
Top Catholic News
Most Important Stories of the Last 30 Days