We have $161,839 to go in our Fall Campaign. Every penny is used to strengthen the Church. See details!
Website Review: CMRI-Religious Congregation of Mary Immaculate Queen
A review based on: http://www.cmri.org
Description
The Religious Congregation of Mary Immaculate Queen is a congregation of priests, brothers and sisters "dedicated to preserving the Tridentine Latin Mass and traditional Church Doctrine." They state that a CMRI "priest is unlike most priests today because he serves at the behest of Jesus Christ and the Roman Catholic Church — not the modernistic Conciliar Church. . . . This is coupled with an oath never to offer the Holy Sacrifice of the Mass in any other manner than that prescribed by Pope St. Pius V and the holy Council of Trent."
This congregation has explicitly rejected the authority, clergy, and history of the Church since Vatican II, claiming that the papacy has been vacant. In their desire to uphold the infallible teaching of the Church promised by Christ, they have illogically dismissed the current Magisterium because it has not conceded to their personal preferences regarding the Mass and because of their inability to distinguish dissident teachings from the official teachings of the Church. This congregation has not only broken from the One Holy Catholic and Apostolic Church, but leads many of the faithful into grievous confusion and error.
Only a few of the Congregation's grave errors are listed on this review. However, numerous errors are contained in this site and we advise users to avoid it altogether.
First Evaluated: 05/09/2006; Last Updated: 06/14/2012
Fidelity: Danger!
Resources: Poor
Useability: Excellent
Strengths
None Reported.
Weaknesses
Fidelity: Explicitly rejects Vatican II and the Magisterium of the Church for the past 30 years. Example(s)
Fidelity: CMRI supports and fosters schismatic priests and also rejects the Novus Ordo Mass. Example(s)
Categories
Issues > Schisms
Institutions > Religious Communities
More Information
The Religious Congregation of Mary Immaculate Quee
8500 N. St. Michael's Rd.
Spokane, WA 99217-9333
USA
(509) 467-0986
(509) 467-1177 (fax)
[email protected]
NB: All reviews are current as of the Evaluation or Update Date cited above. If you notice that a review contains information that is no longer accurate, please contact us and we will be happy to amend our review.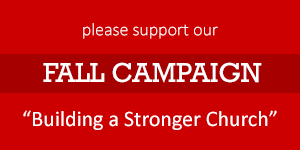 Recent Catholic Commentary
Top Catholic News
Most Important Stories of the Last 30 Days