We have $162,325 to go in our Fall Campaign. Every penny is used to strengthen the Church. See details!
Website Review: Benedictine Sisters of Erie
A review based on: http://www.eriebenedictines.org
Description
This is the homepage of the Benedictine Sisters of Erie who have lived and worked in Erie, Pennsylvania for 145 years. Among their self-stated goals is the commitment to "model the Benedictine charism of peace, PAX, by working for disarmament, ecological stewardship, and social justice in solidarity with the poor and oppressed, especially women."
The new home they envision where they will "nurture their spirit" is devoid of any resemblance to a Catholic chapel. No crucifix or statues are anywhere to be seen except for a small cross in the "sanctuary". There is a large baby grand piano and something that is supposed to be an altar.
From the looks of the photos they are not attracting many vocations and most of the sisters (although you cannot be sure because they do not wear habits) are senior citizens.
Sadly, the material on the site goes downhill from here. Between defying the Vatican on dissenters and a pervading New Age mentality, this site is not reflective of the true Benedictine tradition. We recommend avoiding it completely.
First Evaluated: 10/02/2001; Last Updated: 01/13/2011
Fidelity: Danger!
Resources: Poor
Useability: Excellent
Strengths
None Reported.
Weaknesses
Resources: The prioress has openly defied the Vatican regarding the appearance of Sister Joan Chittister, a well-known dissident. Example(s)
Resources: Questionable material in their publications Example(s)
Resources: Retreat section promotes New Age type retreats (Creation Spirituality, reiki)
Resources: Section on the Rule of St. Benedict by Sister Joan Chittister
Categories
Issues > Controversies
Institutions > Religious Communities
More Information
Mount Saint Benedict Monastery
6101 East Lake Road
Erie, PA 16511
USA
[email protected]
NB: All reviews are current as of the Evaluation or Update Date cited above. If you notice that a review contains information that is no longer accurate, please contact us and we will be happy to amend our review.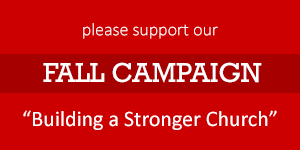 Recent Catholic Commentary
Top Catholic News
Most Important Stories of the Last 30 Days