We have $163,080 to go in our Fall Campaign. Every penny is used to strengthen the Church. See details!
Catholic Activity: Homemade Creche
Construct a more meaningful Nativity set with your children out of leftover fabric, wire, stones, and pine cones.
DIRECTIONS
Description of Graphic: Top left: How to make the manger. Cut heavy paper to size, fold along dotted lines and glue together; cut other pieces from wood and mount together as in right picture.
Center left: Cut enough strips of paper and fold into round sleeves to fit over wire stem of palm on right; do not attach top wires until stem is covered; make crown of palm from wire and tie on stem; cut leaves from folded green paper as shown in drawing; cut fringes; unfold slightly and mount on branches of palm tree. See final palm in crib scene.
Bottom: Model wire puppet for crib figures.
Cut figurine heads from blocks of plaster of Paris or mold them in wax. Dress them with cloth.
Cut sheep from plaster of Paris or wood, paint them.
Cave: Use cardboard to get general shape and build around with stone and moss. Carve animals same way as sheep.
Angel: Make same way as other figures, attach cardboard wings on which you glue gold foil. Make streamer from light board. Stitch on to hands of angel.
At home in Austria we wanted a crèche which we could make mostly by ourselves. That is why we did not buy one of the ready-made models, but went out into the woods with the children before the first snowfall and carried home stones, moss, bark, lichen, and pine cones. A large table-top, three by five feet, was placed over two carpenter's sawhorses and draped with green cloth. This was the foundation on which every year a slightly different scene would be erected by artistic young hands — the stony hill with the cave, the field, covered with moss, with shepherds in the foreground. For the figures we bought only the heads and hands, beautifully modeled in wax at a little store in Salzburg that sold handmade and artistically decorated candles and Lebkuchen. At home we made the foundation of the figures with wire and then dressed them with loving care, and it is incredible what ingenious hands can produce with a needle and thread and remnants of dress material. Every evening during Advent some time was devoted to the crèche. At the end of the first week the landscape was completed; the second week was animal week, at the end of which many little sheep were grazing on the meadow and the ox was standing in the cave. In the third week the shepherds appeared, watching their sheep in little groups; while in the fourth week Mary and Joseph could be seen approaching from afar with the little ass, advancing steadily every day. Finally, on Christmas Eve, they reached the cave. The ass joined the ox behind the empty manger. Mary was kneeling down in expectation (that's the beauty of the wire under the blue dress the figures can kneel, stand, or sit), while Saint Joseph hung up a lantern above the manger and everyone seemed to hold his breath, waiting until just before Midnight Mass. Then the youngest member of the family would put the little Baby into the manger and joy would reach its height. After Midnight Mass, the figure of the big angel would appear, suspended on a long wire above the shepherds, announcing, "Glory to God in the Highest." There is no telling how much love and joy goes into the making of such a crib year after year.
Activity Source: Around the Year with the Trapp Family by Maria Augusta Trapp, Pantheon Books Inc., New York, New York, 1955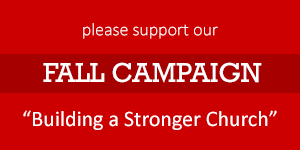 Recent Catholic Commentary
Top Catholic News
Most Important Stories of the Last 30 Days