We have $161,839 to go in our Fall Campaign. Every penny is used to strengthen the Church. See details!
Catechism of the Catholic Church
1451 Among the penitent's acts contrition occupies first place. Contrition is "sorrow of the soul and detestation for the sin committed, together with the resolution not to sin again." 50
1452 When it arises from a love by which God is loved above all else, contrition is called "perfect" (contrition of charity). Such contrition remits venial sins; it also obtains forgiveness of mortal sins if it includes the firm resolution to have recourse to sacramental confession as soon as possible. 51
1453 The contrition called "imperfect" (or "attrition") is also a gift of God, a prompting of the Holy Spirit. It is born of the consideration of sin's ugliness or the fear of eternal damnation and the other penalties threatening the sinner (contrition of fear). Such a stirring of conscience can initiate an interior process which, under the prompting of grace, will be brought to completion by sacramental absolution. By itself however, imperfect contrition cannot obtain the forgiveness of grave sins, but it disposes one to obtain forgiveness in the sacrament of Penance. 52
1454 The reception of this sacrament ought to be prepared for by an examination of conscience made in the light of the Word of God. The passages best suited to this can be found in the Ten Commandments, the moral catechesis of the Gospels and the apostolic Letters, such as the Sermon on the Mount and the apostolic teachings. 53
Notes:
50 Council of Trent (1551): DS 1676. 51 Cf. Council of Trent (1551): DS 1677. 52 Cf. Council of Trent (1551): DS 1678; 1705. 53 Cf. Mt 5-7; Rom 12-15; I Cor 12-13; Gal 5; Eph 4-6; etc.
English Translation of the Cathechism of the Catholic Church for the United States of America © 1997, United States Catholic Conference, Inc.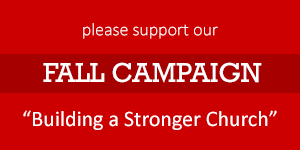 Recent Catholic Commentary
Top Catholic News
Most Important Stories of the Last 30 Days