We have $161,839 to go in our Fall Campaign. Every penny is used to strengthen the Church. See details!
Catechism of the Catholic Church
1163 "Holy Mother Church believes that she should celebrate the saving work of her divine Spouse in a sacred commemoration on certain days throughout the course of the year. Once each week, on the day which she has called the Lord's Day, she keeps the memory of the Lord's resurrection. She also celebrates it once every year, together with his blessed Passion, at Easter, that most solemn of all feasts. In the course of the year, moreover, she unfolds the whole mystery of Christ .... Thus recalling the mysteries of the redemption, she opens up to the faithful the riches of her Lord's powers and merits, so that these are in some way made present in every age; the faithful lay hold of them and are filled with saving grace." 33
1164 From the time of the Mosaic law, the People of God have observed fixed feasts, beginning with Passover, to commemorate the astonishing actions of the Savior God, to give him thanks for them, to perpetuate their remembrance, and to teach new generations to conform their conduct to them. In the age of the Church, between the Passover of Christ already accomplished once for all, and its consummation in the kingdom of God, the liturgy celebrated on fixed days bears the imprint of the newness of the mystery of Christ.
1165 When the Church celebrates the mystery of Christ, there is a word that marks her prayer: "Today!" - a word echoing the prayer her Lord taught her and the call of the Holy Spirit. 34 This "today" of the living God which man is called to enter is "the hour" of Jesus' Passover, which reaches across and underlies all history:
Life extends over all beings and fills them with unlimited light; the Orient of orients pervades the universe, and he who was "before the daystar" and before the heavenly bodies, immortal and vast, the great Christ, shines over all beings more brightly than the sun. Therefore a day of long, eternal light is ushered in for us who believe in him, a day which is never blotted out: the mystical Passover. 35
Notes:
33 SC 102. 34 Cf. Mt 6:11; Heb 3:7-4:11; Ps 95:7. 35 St. Hippolytus, De pasch. 1-2 SCh 27, 117.
English Translation of the Cathechism of the Catholic Church for the United States of America © 1997, United States Catholic Conference, Inc.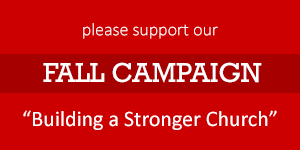 Recent Catholic Commentary
Top Catholic News
Most Important Stories of the Last 30 Days