We have $163,080 to go in our Fall Campaign. Every penny is used to strengthen the Church. See details!
Catechism of the Catholic Church
I. THE PARTICULAR JUDGMENT
1021 Death puts an end to human life as the time open to either accepting or rejecting the divine grace manifested in Christ. 592 The New Testament speaks of judgment primarily in its aspect of the final encounter with Christ in his second coming, but also repeatedly affirms that each will be rewarded immediately after death in accordance with his works and faith. The parable of the poor man Lazarus and the words of Christ on the cross to the good thief, as well as other New Testament texts speak of a final destiny of the soul-a destiny which can be different for some and for others. 593
1022 Each man receives his eternal retribution in his immortal soul at the very moment of his death, in a particular judgment that refers his life to Christ: either entrance into the blessedness of heaven-through a purification 594 or immediately, 595-or immediate and everlasting damnation. 596
At the evening of life, we shall be judged on our love. 597
Notes:
592 Cf. 2 Tim 1:9-10. 593 Cf. Lk 16:22; 23:43; Mt 16:26; 2 Cor 5:8; Phil 1:23; Heb 9:27; 12:23. 594 Cf. Council of Lyons II (1274): DS 857-858; Council of Florence (1439): DS 1304- 1306; Council of Trent (1563): DS 1820. 595 Cf. Benedict XII, Benedictus Deus (1336): DS 1000-1001; John XXII, Ne super his (1334): DS 990. 596 Cf. Benedict XII, 8enedictus Deus (1336): DS 1002. 597 St. John of the Cross, Dichos 64.
English Translation of the Cathechism of the Catholic Church for the United States of America © 1997, United States Catholic Conference, Inc.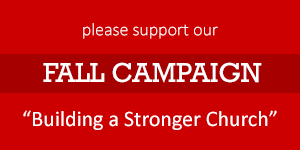 Recent Catholic Commentary
Top Catholic News
Most Important Stories of the Last 30 Days