We have $160,303 to go in our Fall Campaign. Every penny is used to strengthen the Church. See details!
Catechism of the Catholic Church
894 "The bishops, as vicars and legates of Christ, govern the particular Churches assigned to them by their counsels, exhortations, and example, but over and above that also by the authority and sacred power" which indeed they ought to exercise so as to edify, in the spirit of service which is that of their Master. 426
895 "The power which they exercise personally in the name of Christ, is proper, ordinary, and immediate, although its exercise is ultimately controlled by the supreme authority of the Church." 427 But the bishops should not be thought of as vicars of the Pope. His ordinary and immediate authority over the whole Church does not annul, but on the contrary confirms and defends that of the bishops. Their authority must be exercised in communion with the whole Church under the guidance of the Pope.
896 The Good Shepherd ought to be the model and "form" of the bishop's pastoral office. Conscious of his own weaknesses, "the bishop . . . can have compassion for those who are ignorant and erring. He should not refuse to listen to his subjects whose welfare he promotes as of his very own children.... The faithful ... should be closely attached to the bishop as the Church is to Jesus Christ, and as Jesus Christ is to the Father": 428
Let all follow the bishop, as Jesus Christ follows his Father, and the college of presbyters as the apostles; respect the deacons as you do God's law. Let no one do anything concerning the Church in separation from the bishop. 429
Notes:
426 LG 27; cf. Lk 22:26-27. 427 LG 27. 428 LG 27 § 2. 429 St. Ignatius of Antioch, Ad Smyrn. 8, 1: Apostolic Fathers, II/2, 309.
English Translation of the Cathechism of the Catholic Church for the United States of America © 1997, United States Catholic Conference, Inc.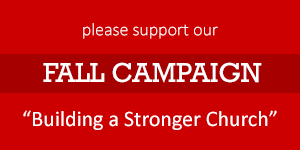 Recent Catholic Commentary
Top Catholic News
Most Important Stories of the Last 30 Days